HTTYD Trilogy soundtrack playlist!
__________________
She shall be the Chosen Child of Thor, given the power of Storms, and lead all Lightning Dragons into a battle that shall decide the fate of the Archipelago: Destruction or Freedom.
Welcome to my updated Signature. (With hopefully better images and links!)
My Viking, Firesome, is the legendary child of lightning and thunder, which is the Great God Thor's main element hence her steed being the mighty Skrill itself. She is destined in a prophecy to one day be the queen of Skrill, leading them into battle against Grimmel and his Evil Forces to unleash her full power of Lightning. And with her Skrill, Azyru by her side, almost nothing can take them down!
Strike Class Forever!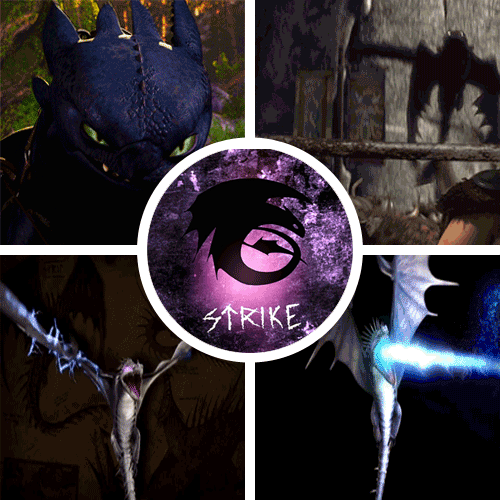 My Clan: The Swift Champions

Princess Twilight Sparkle (2010-2020)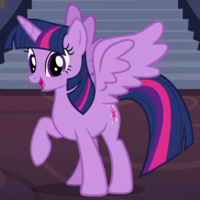 Alpha Toothless The Night Fury (2010-2019):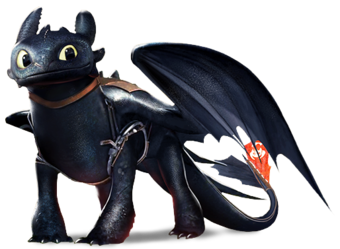 May you two wondeful characters cherish forever in our hearts!
Ponies and Dragons Forever! :D
YouTube Channel:
There's a Fanfiction story I'm writing. It pairs one of my favorite books, Harry Potter with a new favorite Disney Cartoon Show: Gargoyles called Brooklyn and the Boy Who Lived.
Brooklyn-and-the-Boy-Who-Lived
Just finished my story with 112 chapters! So happy!
I love you, Brooklyn from Gargoyles!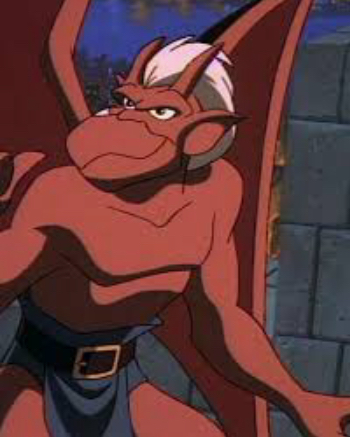 Hogwarts House: Ravenclaw
Or yet in Wise old Ravenclaw, if you a ready mind.
Where those are wit and learning
Will always find their kind.
Sorting Hat (Harry Potter and the Sorcerer's Stone)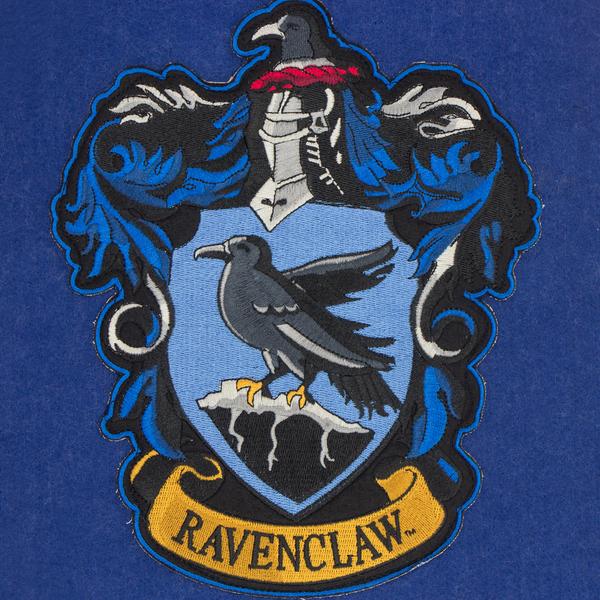 My Patronus: A Black Stallion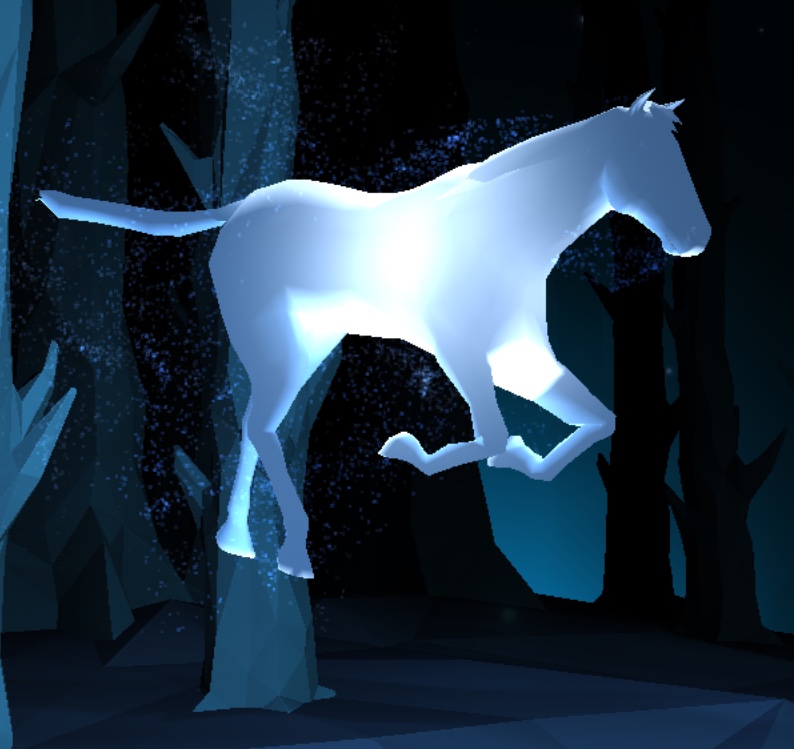 Azyru Gif made by a friend: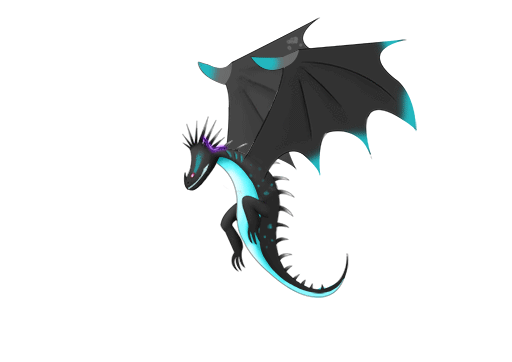 Biographies and Profiles of Firesome and Azyru:
Name: Firesome
Gender: Female
Eye Color: Hazel
Hair Color: Light Brown
Title: The Phantom Skrill Rider
Name: Azyru
Species: Skrill
Gender: Female
Color: Gray with Purple Highlights
Titan Wing Color: Black, white spines, and turquoise blue highlights
Eye Color: Violet
Viking Companion/Sister: Firesome
Bio (Firesome):
Firesome is a young girl who had been a slavegirl to Grimmel for ten years since she was stolen away from her family by him when Grimmel raided her home island, killing her parents. She finds her freedom after meeting a fierce young female Skrill who she sets free and calls Azyru after the two form a secret bond. They escape together outwitting Grimmel's Deathgrippers and going as far as they can away from their tormenter. While resting on a small island, Firesome receives a vision from her real birth father, the Mighty Thor, and he tells her to journey to an island of Dragon Riders.
After months of traveling and bonding, Firesome and her new bond sister dragon Azyru happen on the island of Berk, meeting Chief Hiccup who takes an interest in Firesome's strong connection, almost as strong as him and Toothless, and offers her to train dragons and ride alongside other students in their School of Dragons.
Bio (Azyru):
Azyru is a Skrill who once lived fierce and free, ruling the skies until Grimmel shot her down, the Deathgripper sedative knocking her out, and wakes in a cage. She befriends a strange young slavegirl that Azyru grows very attatched to after a time, and when Firesome breaks her free, she vows to protect her like a big sister. The two would fly together for a long time.
My Dragon Family (So Far):
Alpha Pair:
1. Azyru - (Female Titan Skrill - Leader)
2. Spinetail - (Male Titan Deadly Nadder - Azyru's Mate)
The Alpha Pair's Hatchlings:
1. Voltage - (Male Skrill - Firstborn son)
2. Shadowbolt - (Female Skrillnadder - Secondborn Daughter)
3. Icebane - (Male Skrill - Thirdborn son, the Lone Wolf icestorm Skrill)
Fury Family:
1. Toothless - (Male Night Fury)
2. Silverstream - (Female Light Fury)
3. Dart - (Female Night Light blue eyes)
4. Ruffrunner - (Male Night Light green eyes)
5. Pouncer - (Male Night Light green eyes)
6. Stryka - (Female Titan Sand Fury)
Fri, 02/01/2019 - 13:40
#1
:0
YESSSS ERMEGERD THIS MAKES MY DAY :DDD
__________________
Welcome to my Siggy!
which is going to be a W.I.P. forever...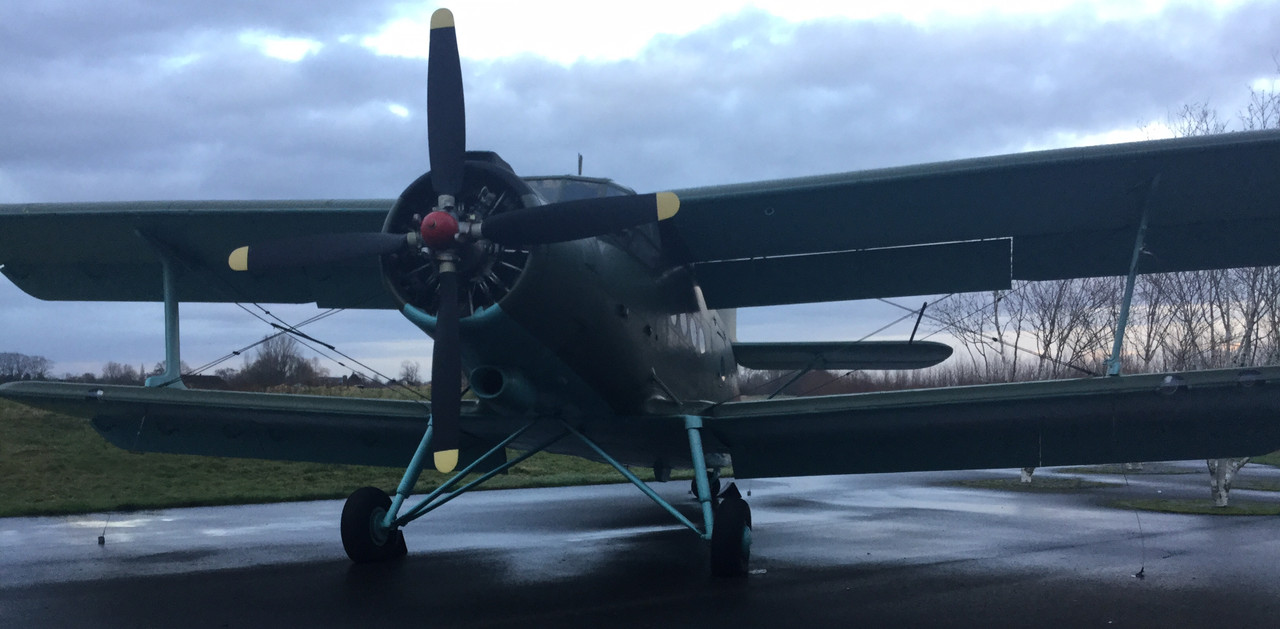 You can call me either Amy (main OC) or Céline, which is my real name.
About me in rl:
Name: Céline (mentioned that before but idc xD)
Birthday: February the fifth
Where I'm from: The flat lands..
joking it's The Netherlands xD
Favourite dragon: Stormcutter
Likes: Drawing, writing (at times), reading, PLANES, pizza and anything that has to do with dragons .-.
Dislikes: What do I hate, actually? Idk but there sure are some things I don't like.
Watch it. I somehow got an obsession for guards (AND PLANES). Please don't ask how because I don't know either :p
Clan: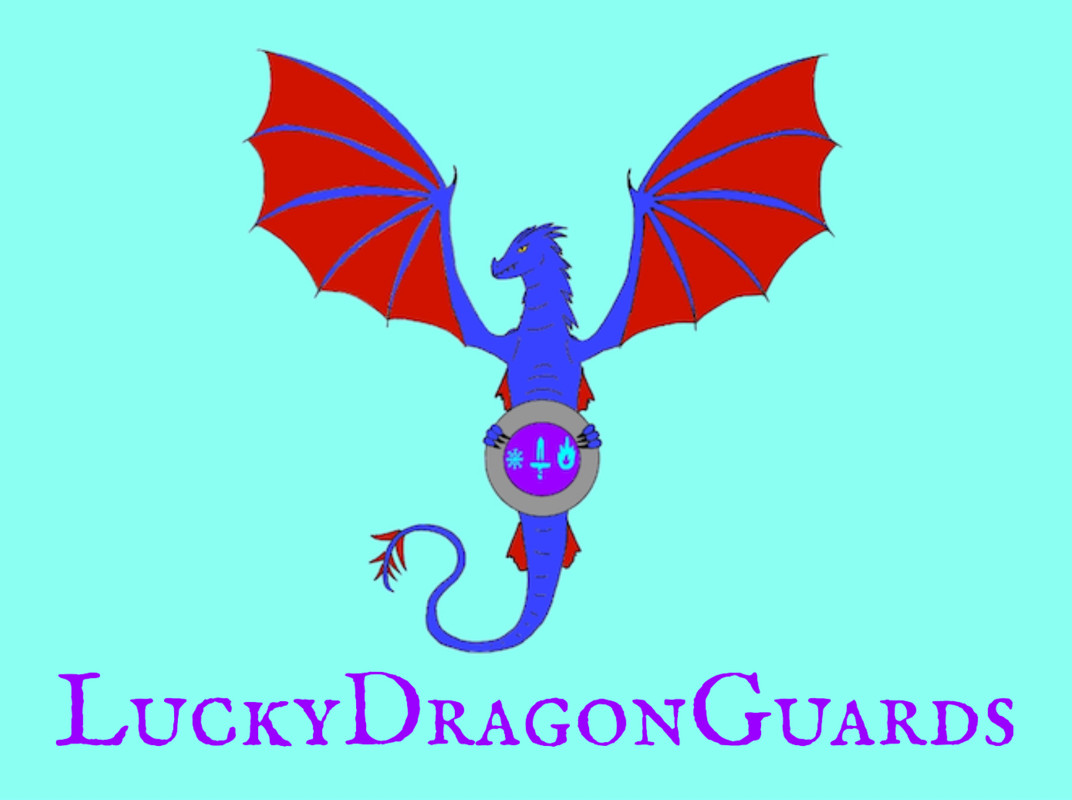 We protect dragons of all elements, and leave no one behind. Shield made by Mack
Viking/Main OC: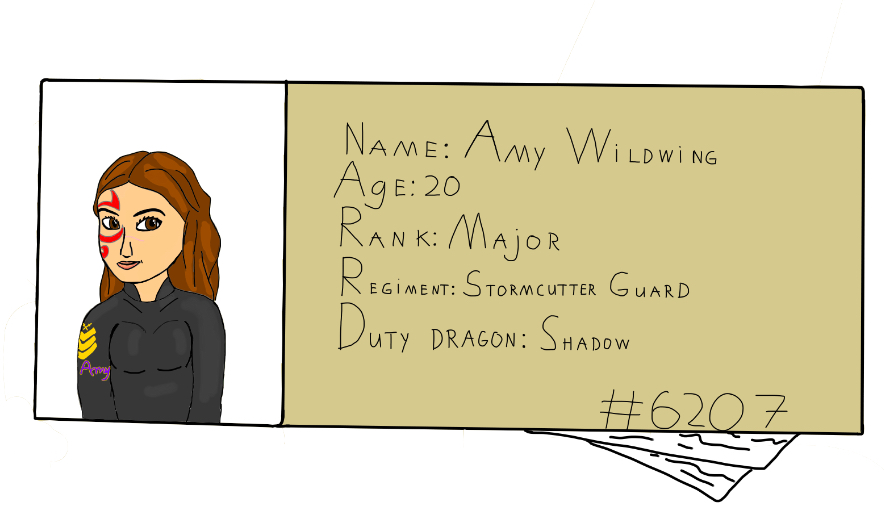 That's her info card. She either leaves it in her office or on the dining table. She's not 20 anymore though..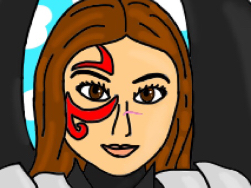 She's now 28. But during rp's, her age varies a bit. I like to give them "timelines": Imagine a timeline. Birth, important moments.. all shown on it. Let's say that the rp's get placed on there too.
Sorry for the sloppy explanation. I just can't explain things .-.
Part of Dreki Ridarri
Very first dragon is....
Spikey!
Main dragon is....
Shadow!
Art by amazing people:
Credits to Piggyxl, Amy every morning..
Credits to Zikta for this proud Shadow
Credits to XxXPurpleHolkingXxX, majestic!
Credits to Zikta for the sleeping brothers.
Credits to MericcupNightFury for this amazing portrait of Amy
Credits to XxXPurpleHolkingXxX, it looks nice!
Credits to XxXPurpleHolkingXxX for the cute looking Shadow! Just like when he was a baby.
Credits to SilverNight for this amazing art of Shadow!
Credits to TosiLohi for this incredible artpiece of Amy in da summer
Credits to Zeezur for this wonderful edit of Shadow.
Some drawings by me: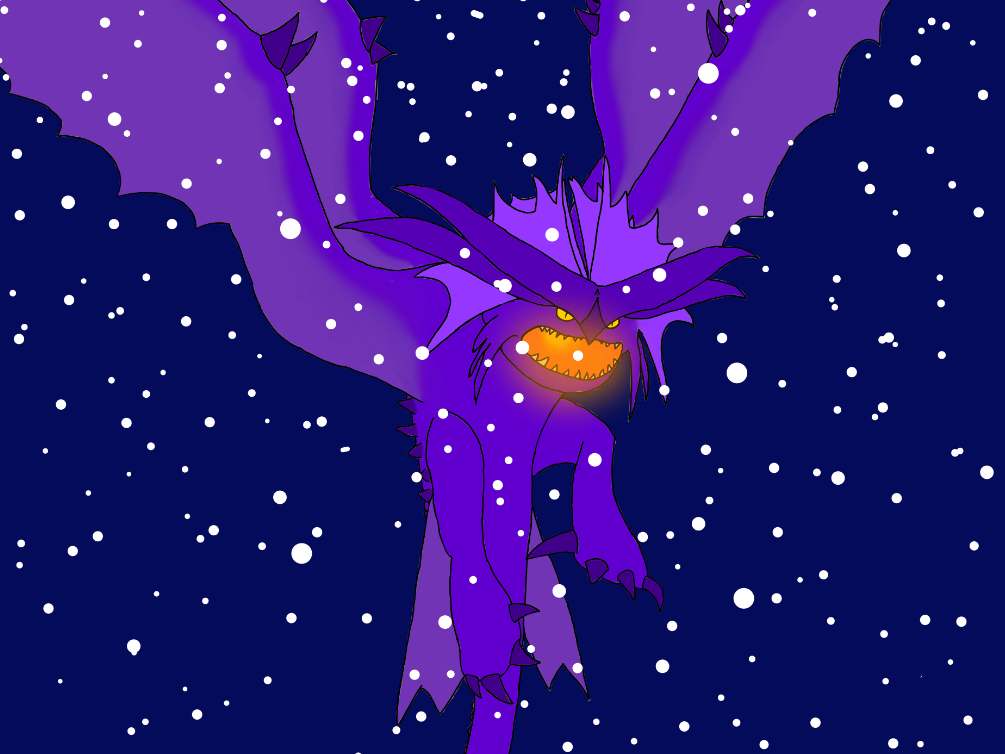 Shadow in DT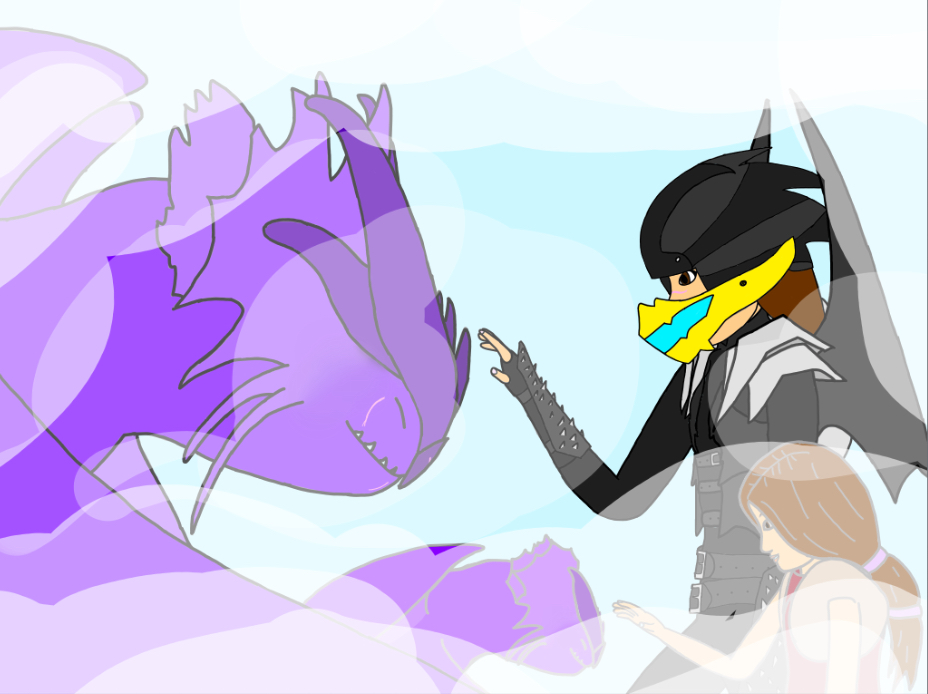 Ah, Memories..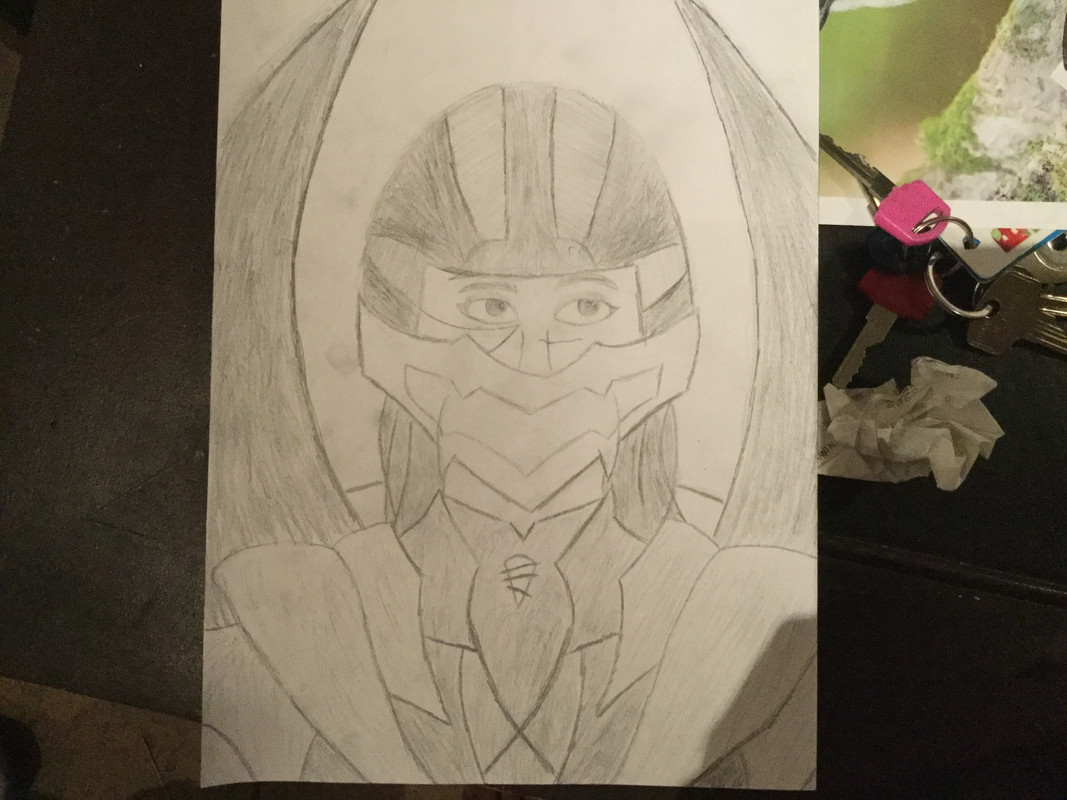 A drawing of an agitated Amy.
Adoptables:
Crystalcore the female Light Fury. Credits to dragonrider34
Credits to XxSilver.NightxX for the mischievous Swifty.
Who's online
There are currently 4 users and 453 guests online.