HTTYD 3 Poster Finally?
Wed, 05/23/2018 - 09:41
#51
"It's not what you get in life, it's what you do with it"-Xanadu
Think about it like this, its the lighting na dthe choice of angle. You can tell in the second picture that Astrid has her chin tucked in, head back shoulders slightly forward "we can do this posistion", she is facing us dierectly, with lighting from the front.
Meanwhile in the second one she is at a three quarters angle with lighting from the left and above, she is also at least a year younger, and smiling.
The facial expression, age, lighting, and angle, can all affect how one looks. Astrid is supposed to be at least a year older, she has a totally different facial expression, ad the light cannot highlight all the curves and details of her face.
Also, facial shape can change overtime.
Now I know that facial shape doesn't tend to change that drastically over such a short period of time, but considering the fcat that it IS Astrid, she very well might have broken her nose in the last year, I mean, come on, she is the General of Berk, a Dragon Rider, and a girl who loved doing backflips and such, I'm surprised we haven't seen her with a broken nose before, or more then a broken arm (See Rise of the Dragon Racers (I think thats what it was called))
So thats my opinion, but I could be wrong.
Not trying to start an arguement here, because you are right that it looks slightly different. However, I like the new one better, I usually do. That's why I am FOREVER redesigning my own characters.
-Rhei
Thu, 05/24/2018 - 01:44
#52
~
You're comparing a model shot in a dark environment to one with bright frontal lighting.
I like how her eyes look more mature in the new one.
Wed, 05/23/2018 - 07:45
#53
I'm young, but my innocence is GONE!
-stares at each picture- o.o
-sees all the amazing armor- O.O
-sees Hiccup has no mustache but Fishlegs does- *0*
-screams-
Wed, 05/23/2018 - 09:52
#54
Here's Where everything came from.
So I did a bit of searching, and this link goes to a video that shows clearer pictures, and where they came from. Hope this answers a few peoples questions!
https://www.youtube.com/watch?v=ZB1Ncbp7vVk
Wed, 05/23/2018 - 12:44
#55
"It's not what you get in life, it's what you do with it"-Xanadu
Wed, 05/23/2018 - 14:51
#56
EEEEEEEEPPP!!!
WHHHHYYYYYYY?!?! I'm sorry, but I loved the first movie, and every time more comes out, I feel as if it's drifting into a world that is too painful for me to see. The second movie...took me awhile to get used to it (RIP Stoick) but now there's MORE??? I don't...I don't want to see the dragons leave. Even if it's just into hiding, or hibernation until later, still...I don't want it all to end. HTTYD 2 was a great place to leave off...don't get me wrong, the new armor is pretty cool, and they all look so grown up (but what is going on with that stache, Fishlegs), but I have a hard time dealing with drastic changes. Especially huge time gaps (like from fifteen to early twenties).
So...it's cool, but AAAAAAAAAGGGGGHHHHHH I'M GOING TO DIIIIIEEEEEEE!!!!!
Wed, 05/23/2018 - 15:57
#57
NARF!
I know how you feel.
I'm still on the fence about watching it when it comes out.
After all, it ain't cannon if ya haven't seen it. XD
Still, I'm going to with until till the trailer comes out.
That is, if it doesn't contain any major plot twists like httyd2's trailer did.
Wed, 05/23/2018 - 15:23
#58
I think those may be posters
I think those may be posters for the new tv show The HIdden World.
Wed, 05/23/2018 - 15:31
#59
Good theory, but I don't
Good theory, but I don't think so. First of all, the characters are definitely more detailed than they would be if they were for a tv series. Second, one of the posters has the Universal Pictures logo, and Universal is working with Dreamworks to make How to Train Your Dragon: The Hidden World.
Wed, 05/23/2018 - 15:48
#60
NARF!
Umm... The hidden world isn't a TV show.
How to Train Your Dragon: The Hidden World is the official title of How to Train Your Dragon 3. :)
Why they didn't stick with httyd3, I don't know.
Wed, 05/23/2018 - 17:16
#63
My post is so late, but
My post is so late, but anywayyyyy...
Speechless~
Thu, 05/24/2018 - 03:42
#64
OH MA GAUD
when i saw the httyd 3 character posters the other day i litteraly COULD NOT KEEP STILL OR A STRAIGHT FACE i mean just wow hiccup looks pretty much looks the same (sweet armour), snot lout shaved his beard (WWWHHHHYYYY), dreamworks somehow managed to make ruffnut look pretty (0_0), and tuffnut...the hair is all i can say. as per usual astrid looks like a flipping goddess and fishlegs HAS A MOUSTACHE (plus i think he looks like somekind of gronkle samurai in his armour) 8-p
so yeah
I'M ON A LEVEL OF HYPE THAT HAS NEVER BEEN SEEN BEFORE!!!!!!!!!!!!!!!!!!!!!!!!!!!!!!!!!!!!!!!!!!!!!!!!!!!!
Thu, 05/24/2018 - 07:44
#65
HOLD UP!!
HOLD UP!
IS THAT A TATTOO ON FISHLEGGS' ARM?!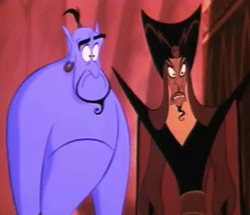 Thu, 05/24/2018 - 12:28
#67
.-.
You'd think, out of the gang, that Snoutlot would be the one to get a tattoo. :/