HTTYD 3 Poster Finally?
Yee
I'll post more info eventually as it comes. Probably.
Tue, 05/22/2018 - 19:42
#29
"It's not what you get in life, it's what you do with it"-Xanadu
EEEPP! I just can't get over this!
I literally had to describe it in detail to all my younger siblings, who are all fans, after supper this evening. They totally loved it!
Also here is something I found when looking up HTTYD 3 think its legit?
If so, that means the dragons do leave and Snotlout probably dies! I mean it would be sweet if Ruff finally fell or him, and like, acually loved him, and then he died to save her and left her broken hearted or something...
I feel like I read and write to much sappy romance, which is wierd, because I don't read that much romance....
Also, I had an idea baed off the fact that both Astrid and Fishlegs are seen with two different costumes, so like, does Hiccup just make their armer sometime within the movie, in preparation for an epic faceoff? I hope so!!! I've been wanting him to make Astrid some armor, or a flightsuit since HTTYD2.
And another cool idea, what if they all get flight suits?
Also, has anyone else noticed how much Fishlegs looks like Gobber?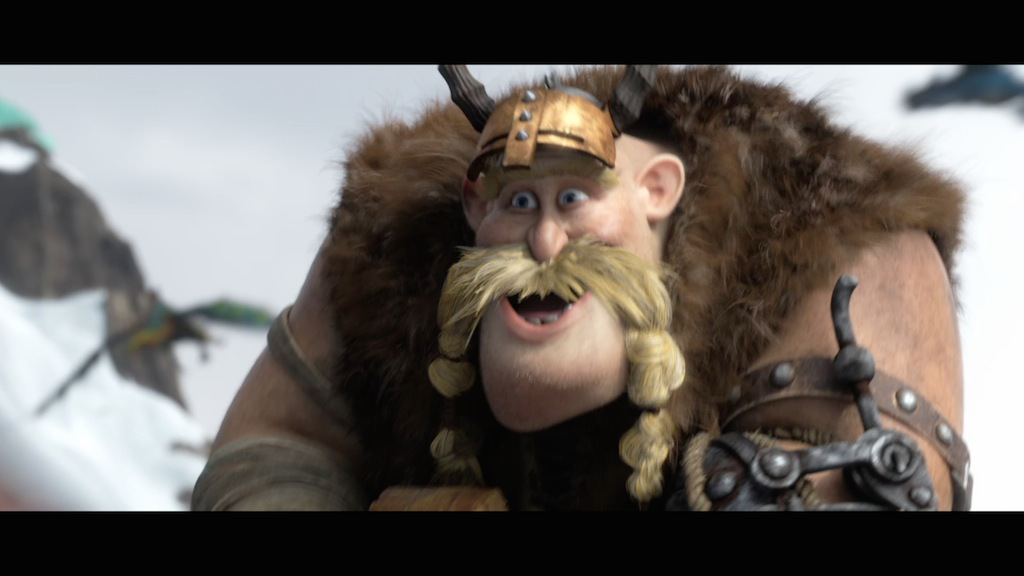 It's just uncanny, do you think they might be related?