A Hidden Life
Prologue:
"Don't worry about a thing, Hiccup. You either Astrid. I promise everything will be alright. You two go off and enjoy a nice romantic evening together," Martia said ushering the pair out. They exchanged worried looks.
"Are you sure it's no trouble, Marsha? We can always postpone if need be," Astrid asked.
"Of course it's no trouble at all," she replied. "After all, it's the least I can do for you allowing me to stay here, Chief."
'Well, okay then. We'll be back in two hours. Raoulf is in his crib sleeping soundly and might wake up if he needs to be changed. He doesn't need to be fed for another few hours; Astrid took care of that before putting him down to bed," Hiccup said after glancing at the cradle where his three month old son lay curled in a ball. Finally he and Astrid walked off arm in arm to enjoy a nice moonlit picnic.
After closing the door Martia went to her bag and picked up a pair of knitting needles and resumed creating a sweater for the young baby boy. An hour later she heard someone murmuring behind the back door. Rising she slipped across the creaky wooden floors with barely a whisper.
"Are you sure the old hag's asleep?" someone was asking in a hushed tone.
"Positive. Now let's get in there, and kill the kid before she comes to. The boss will kill us if we botch this job," came the hissed reply. Acting quickly, and purely by instinct, Martia pulled out a pig fetus from her bag, poor thing hadn't lasted it's first night and looked very misshapen. She lifted a second baby blanket and swaddled the small corpse in it, making it look like a real baby. Carefully, so as to not wake him, the elderly lady swapped the bundles in the crib, knowing with sickening certainty, that Hiccup and Astrid would never forgive her.
Going over to the chair she'd sat on for the previous hour, she hefted a second dead pig, (old age this time) and put it in her traveller's cloak, adjusting it so that it looked like her sleeping form. She snuck under the armchair and through a secret hatch she had discovered while house sitting for them. Once she pulled the lid down snuggly, with baby Raoulf safely in her arms, she heard the back door crash in.
"You said she was here!" The sickening sound of a knife being driven through bone made her fight back the gorge rising in her throat as she realized someone had stabbed another man in the skull. "Ugh, never mind, we'll make it look like a fire killed them. No need for us to face the boss' rage. Place these kegs of powder there and there. We'll light the wicks and run like Helheim."
A hissing sound reached her ears and she turned and ran, dodging through the maze of underground corridors. A dull boom was heard echoing through the cavernous room she ended up in. She knew the way from here and zipped to her hidden sanctuary. Her little safe haven on Berk. She'd made quick friends with Gothi, the village elder, and exchanged letters with her on occasion. Once she got there her pack of Terrors greeted her with chirps and burbles. They fell silent when the bundle in her arms began to cry.
"Herby, I need you to run Gothi another letter for me, urgently," she said softly. The oldest dragon looked at her with big understanding eyes. "I had to take him, sweetie. Someone was planning on killing him! I couldn't let that happen, you know that." She wrote the letter quickly, rolled it up, and sent it with her lead Terror. "Don't tell anyone!" Herby had been trained by Martia to speak in the language of the Vikings. It had terrified many , who believed such folly to be the work of witchcraft.
The letter she'd sent read:
Gothi,
I have done a terrible thing that I must beg of you to keep secret. I stole baby Raoulf, not out of greed, but out of necessity. Someone plotted to kill him, and now I have him in my secret haven. I will raise him until the time is right. Please write soon, and DON'T TELL ANYONE.
Yours respectfully,
Martia
Her only hope was that she would recieve forgiveness from her longest Berkian friend. She sighed setting down the babe in a cradle she'd carved. Taking a knife she whittled an engraving of Toothless, the legendary Night Fury, into the headboard. This was going to be interesting.
__________________
Proud leader of The Outliers!
There will be a link below of HTTYD 2 put to the song Centuries (Fall Out Boys). It's a condensed version of the whole movie and worth the watch.
Events!
Big Update Scavenger Hunt. Hints dropped daily.
Speed Stinger Race Track Idea!
Use this link to share your support and feedback! Let's make it possible to race on Speed Stingers!
Check out my fan fics
-Big Challenges (Finished. Please Comment, and read the sequel as well!)
-A Hidden Life (Sequel to Big Challenges.)
-First Generation (Daughter of Hiccup and Astrid)
-The Black Cowl (Also a roleplay. PM me if you wish to join.)
-Twice the Twins, Twice the Fun
-The Dragonsblood Curse (With special thanks to Scensoredearchers)
-A Different Angle (A Big Hero 6 fan fic)
-Middle (A Big Hero 6 Fan Fic)
-April Heist (A Big Hero 6 Fan Fic. Graphic Description. Reader's Discretion Advised.)
-A Cyber Kitty Named Wisdom (A Big Hero 6 Fan Fic)
Please comment and give feedback on them. I value your opinion.
I'm moving some of my fan fictions over to Wattpad. Here's a link to my profile.
Also, if you like reading fan fiction. Please join the Fan Fiction Club.
I also have a blog for my fan fic character. Link is at the bottom of my signature (Only available to those living in the United States and Canada. Sorry.)
My favorite reads:
Toothless' Kingdom (Dragonmic14), http://forum.schoolofdragons.com/content/toothlesss-kingdom
Hiccup and Astrid: A Family at Last! (NightFuryLover)
Also, if you'd like an uncensored version of my fanfictions, here's the link to Bond Between on Wattpad
Link I promised about the condensed version of HTTYD 2: https://www.youtube.com/watch?v=JJ8T2-p0W9s
If you see a hacker, you can report them here:
http://forum.schoolofdragons.com/content/sod-hack-watch-if-you-see-hacking-report-it-here
http://forum.schoolofdragons.com/content/sod-anti-hacking-team-open-all-forum-users
(Gronckle edits by Skypeoplephoenix.)
Here's a little side project I was almost finished. I just need to get the racing banners I recently lost due to a glitch back so I can complete it.
I recently created a blog for Nina, so if you're interested, here's the link: http://ninahaddocklife.blogspot.ca
Here are my adopted dragons.
Noche, from Smidvarg's Night Terrors. Thanks snowflake!

http://forum.schoolofdragons.com/content/legend-spooky-tail
Sat, 08/22/2015 - 18:54
#2
Agreed
__________________
Warning: Long signature of dragon images
List of current dragons in game and fan based (blue = in game dragons, green = fan dragons, orange = dinosaurs, black (default) = Dragon Cave animals, purple = pet based dragons)
Dragon Cave Dragons(Please help these darlings hatch! Feel free to PM me name ideas for my dragon cave buddies when they hatch!)
HTTYD Dragons (Both fan and in game)
Garenth = Deadly Nadder, Male

Naga = Deadly Nadder, female

Jambu = Changewing, Male

Darksteel = Whispering Death, male

Cliffjumper = Hobblegrunt, Male

Wrecker = Hobblegrunt, male

Penguin = Groncile, male

Phesant = Gronkle, male

Naga = Deadly Nadder, female

Zephyr = Grapple Grounder, male

Starburst = Speed Stinger, female

Moonracer = Flightmare, female

Violet = Skrill, female

Navi = Stormcutter, female

Elsa = Monstrous Nightmare, female

Topaz = Monstrous Nightmare, female

Toothless = Night Fury, Male (borrowed from Hiccup)

Aurma = Razorwhip, female

Cobalt = Razorwhip, male

Bruiser = Rumblehorn, male

Coen and Broderick = Night Terrors, male

Twister = Typhoomerang, male

Holly and Coral = Seashocker, female (holiday dragon, not yet hatched in game)

Aran = Armorwing, Male

Lyall = Terrible Terror, male

Blue = Terrible Terror, female

Koyi = Oriental Serpentfang, female

Winter = Frost Fury, female

Astrea = Oceanic Seasong, female

Sky-Strike = Oceanic Seasong, male

Cordula = Noelani, female

Panther = Noelani, male

Daesha = Wolf-Faced Desert Runner, female

Dinek = Wolf-Faced Desert Runner, male

Storm Chaser = Storm Fury, male

Naritha Moon (Narith) = Storm Fury, female

Saber = Sabertoothed Horntail, male

Aurora = Spike Roller, female

Echo = Screaming Death, female

Makani = Starring Deciever, female

Starchaser = Stingtailed Flamethrower, male

Gamma = Armored Midnight Fear Stalker, male

Aquamarine = Spotted Mistwalker, female

Moonstone = Spotted Mistwalker, male

Jadewing = Whispering Whisp, female

Chiheru Bronze = Woolly Fury, female

Tiba Emerald = Woolly Fury, female

Spectra Violet = Wooolly Fury, female

Moondancer = Night Fury, female

Skyfighter = Night Fury, female

Swiftwind = Night Fury, female

Anzu Autumn = River Fury, male

Shakka = Prisim Fury, male

Icefall = Cammo Fury, female

Iris = Greater Banded Geckus, female

Thrush = Greater Banded Geckus, male

Delta = Tri-Horned Dragon, female

Charlie = Tri-Horned Dragon, male

Nitidus = Tri-Horned Dragon, male

Beau = Racing Dragon Gold-Star Class, male (borrowed from Artha Penn in Dragon City)

Goldwing = Racing Dragon Silver-Star Class, female

Jin-hoh = Sand Wraith, male

Melody = Psyche Keeper, female

Argentum (Argen) = Psyche Keeper, male

Fjord = Psyche Keeper, male

Hersche = Spacial Beauty Dragon, male

Persei/Percy = Spacial Beauty Dragon, male

Zenith = Spacial Beauty Dragon, male

Riaryth = Spacial Beauty Dragon, female

Isis = Spacial/Egyptian Beauty Dragon, female

Bluestar = Spacial Beauty, female
Bluebell = Spacial Beauty, female

Avatre = Masked Ridgewing, female

Sky Dancer = Royal Flashbang, female

Heru = Sky Valkerie, male

Hecate = Haunted Hallows, female

Undine = Haunted Hallows, female

Marina = Wavestroker, Female

Snowfall = Horned Flight Fury, female

August = Horned Flight Fury, male

Artemis = Banded Featherlure, female

Verdentus = ShimmeringSeascale, male

Mesi = Dilowyrm, female

Vetra = Jabberjaw, female

Silver = Light Fury, female

Borealis = Light Fury, male

Flurry = Grapple Fury, male

Gambit = Albino Night Fury, male

Skull Stalker = Skull Screamer, male

Ghost Whisper = Skull Screamer, female

Puru = Ominous Storm Rider, male

Moana = Mystic Wave Rider, female

Serefina = Gallant Flashfire, female

Frey = Forest Wanderer, male

Jinhai = Cursedfire Wyvern, female

Ayano = Skyvern, female

Aqua Rainbow = Thornridge, female

Thunderwing = Thunderthief, male

Ivinna = Field Sprinter, female

Asia = Velociraptor, female

Artemis = Velociraptor, female

Sniper = Bearded Dragon Fury, female

Abalone = SeaWing, Female (Wings of Fire OC)

Amber = MudWing, female (Wings of Fire OC)

Mariah = gold Fire Lizard, female

Nitidus = Blue fire lizard, male

Garenth = Bronze Pernese dragon, male

Viper = gold and purple ikran, male
My art and adoptables (along with a few special dragons from other artists):
Flurry The Grapple Fury Me and Garenth, done by Scorpio Kardia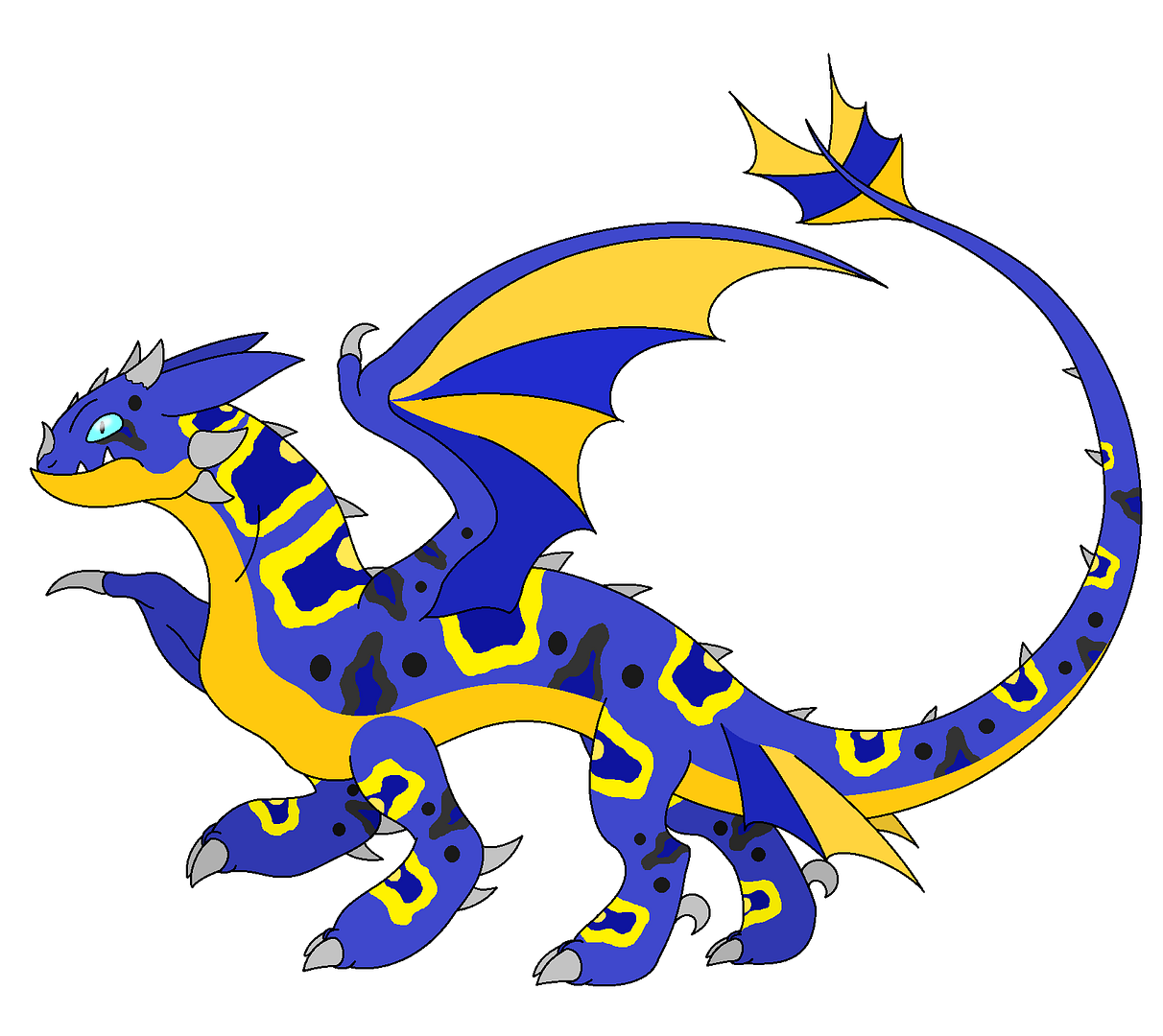 Flurry Kimbenoso Flurry Revamp Nightmarerebuff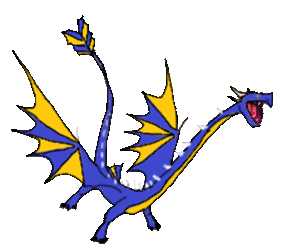 Flurry the bouncie Grapple Fury (Nessie)
Coen and Broderick version 2 courtesy of Iron Man 2000
I am a member of the SOD forum Fan Fiction Club!
These guys are available for adoption! Flurry here is my pride and joy! Check them out on my adoption thread "Introducing the Grapple Fury!"
DuskDaybreak's Art
Veritas the Utahraptor Asia the Velociraptor
Me and Chiheru Bronze Tiba says Happy Halloween!
Haunted Hallows
Hecate Undine
Character Furies
Optimus Prime Bumblebee Captain America Smokescreen 1
Smokescreen 2 Arcee White Tiger/Ava Ayala
Other dragons and art (including the new Velociraptor Draconis!)
Gamma Jadewing Birthday Raptor Razor Hunter
Moana
Dragon Bouncies
Speed Stinger Garenth Starburst Wrecker
Cliffjumper Naga Darksteel Elsa
Topaz Moonracer 1 Moonracer 2 Beau
Beau 2 Goldwing
Pern Art by Mechfighter
Garenth the Bronze Dragon Mariah the Gold Fire-Lizard
Nitidus the Blue Fire Lizard
Other Artists (nothing personal guys, but a lot of my art comes from Duskdaybreak)
Me and Aran at Sunset on Halloween - thanks to ToshiLoshi!
Astrea and Sky-Strike the Oceanic Seasong (Adopto66)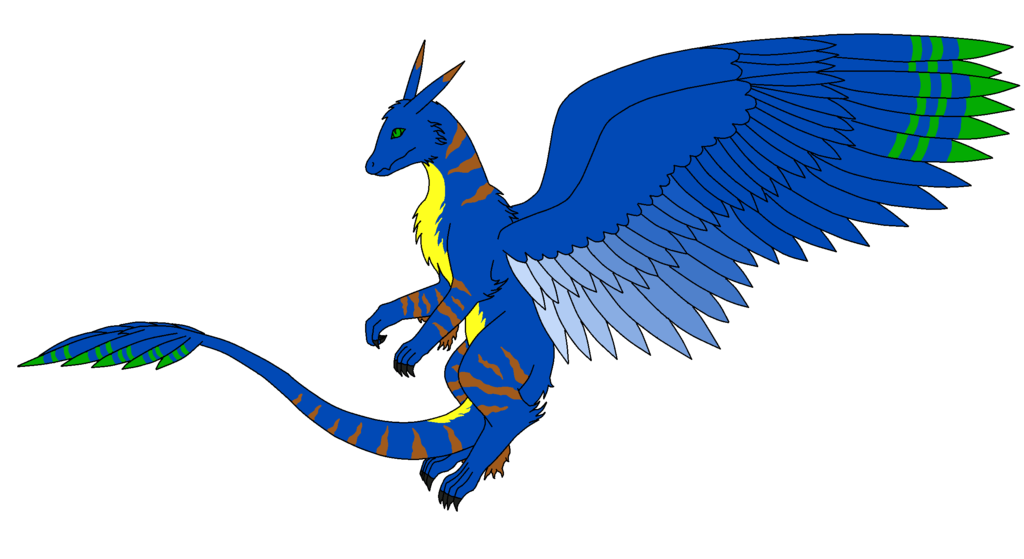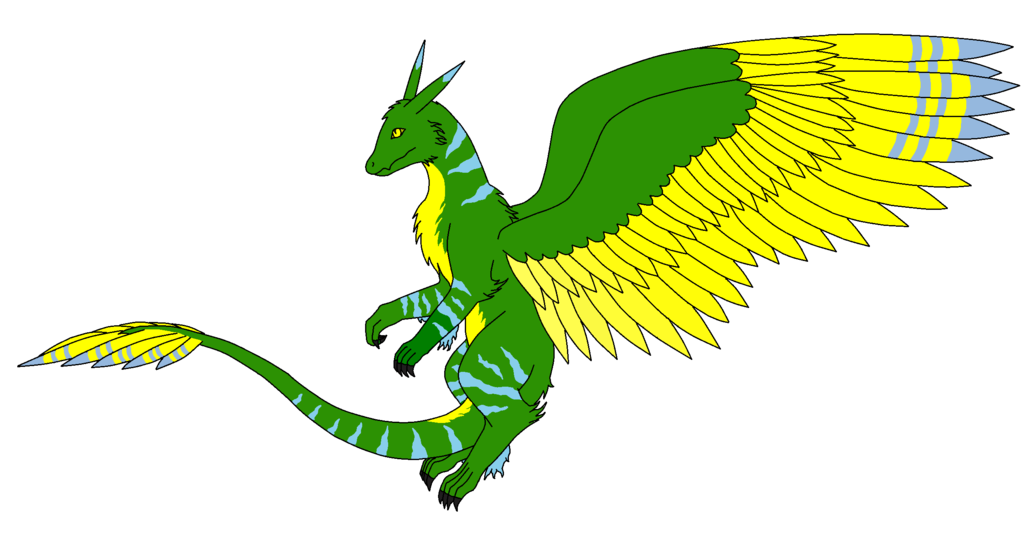 Artemis and Faore the Banded Featherlure (Amberleaf)
Field Sprinter egg (Valoris620)
Ivinna the Field Sprinter hatchling (Valoris620)
Ivinna the Field Sprinter (Valoris620)
Cordula and Panther the Noelani (hootowllighbulb)
Team Mystic Banner Nightfuryatom4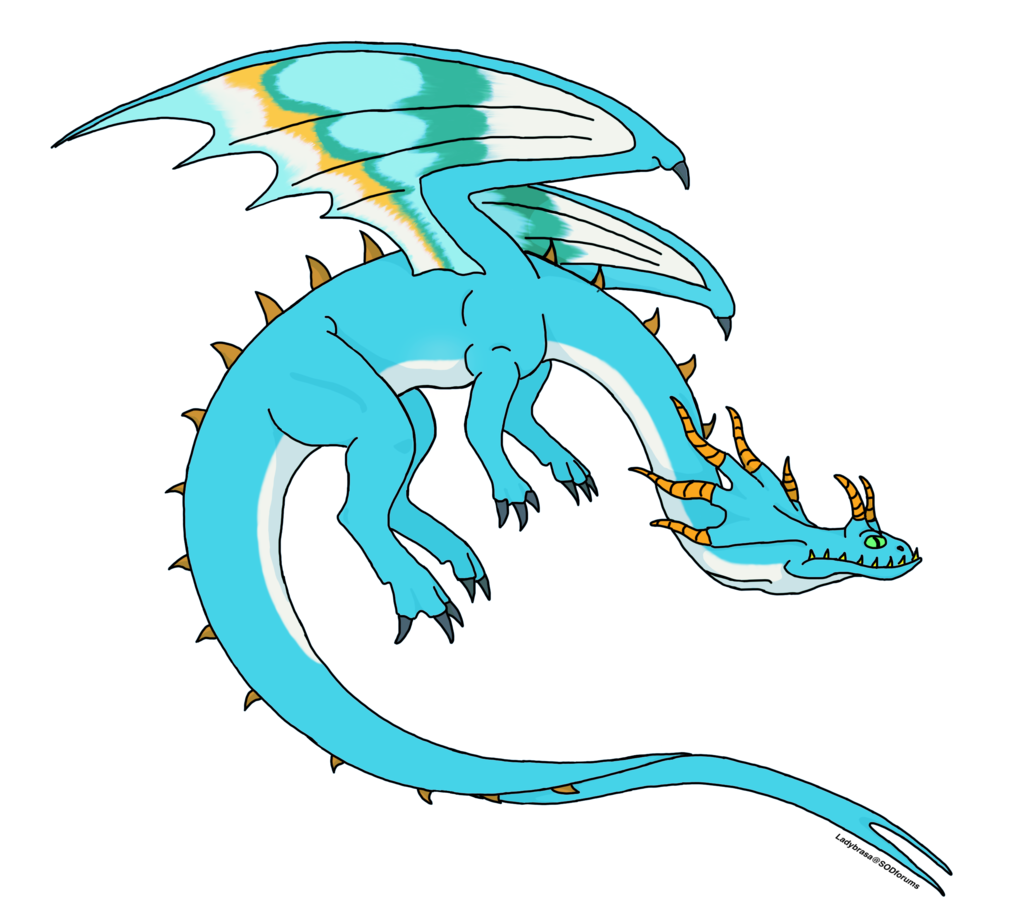 Aqua Rainbow The Thornridge(ladybrasa)
Cliffjumper and Wrecker the Hobblegrunt (Dorina the Dragon Trainer)
Viper the Ikran/Forest banshee (Kimbenoso)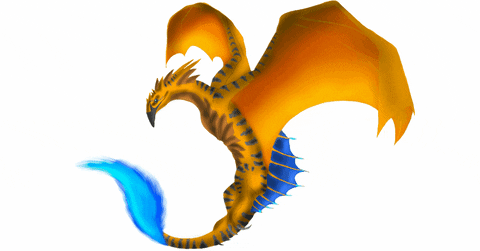 Jinhai the Cursedfire Wyvern gif (Kimbenoso)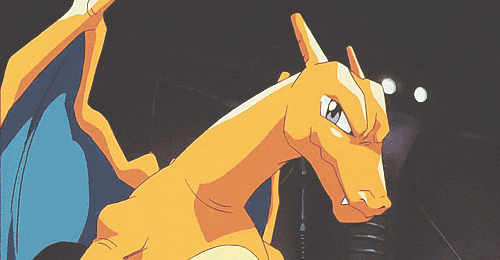 Charizard Gif courtesy of Pyrelyth
Holly and Coral the holiday Seashocker (WingsofValor)
Frey the Forest Wanderer (chimchim24)
Moonracer the Flightmare (Dorina the Dragon Trainer)
Makani the Starring Deciever (chimchim24)
Serefina the Gallant Flashfire (Golden Scarlet) Twister the Typhoomerang (Bow Ie)
Abalone the SeaWing (EpicShadows) Amber the MudWing (EpicShadows)
Skull Stalker the Skull Screamer (Golden Scarlet) Ghost Whisper the Skull Screamer (Golden Scarlet)
Me and my Charizard Charlie (Sky and Ocean)
Dragon License (Nessie)
Toothless and Smidvarg's Gang (courtesy of Dreamworks and Smidvarg)
Crystal the Dewmist (Cerebellum) Puru the Ominous Storm Rider (Golden Scarlet)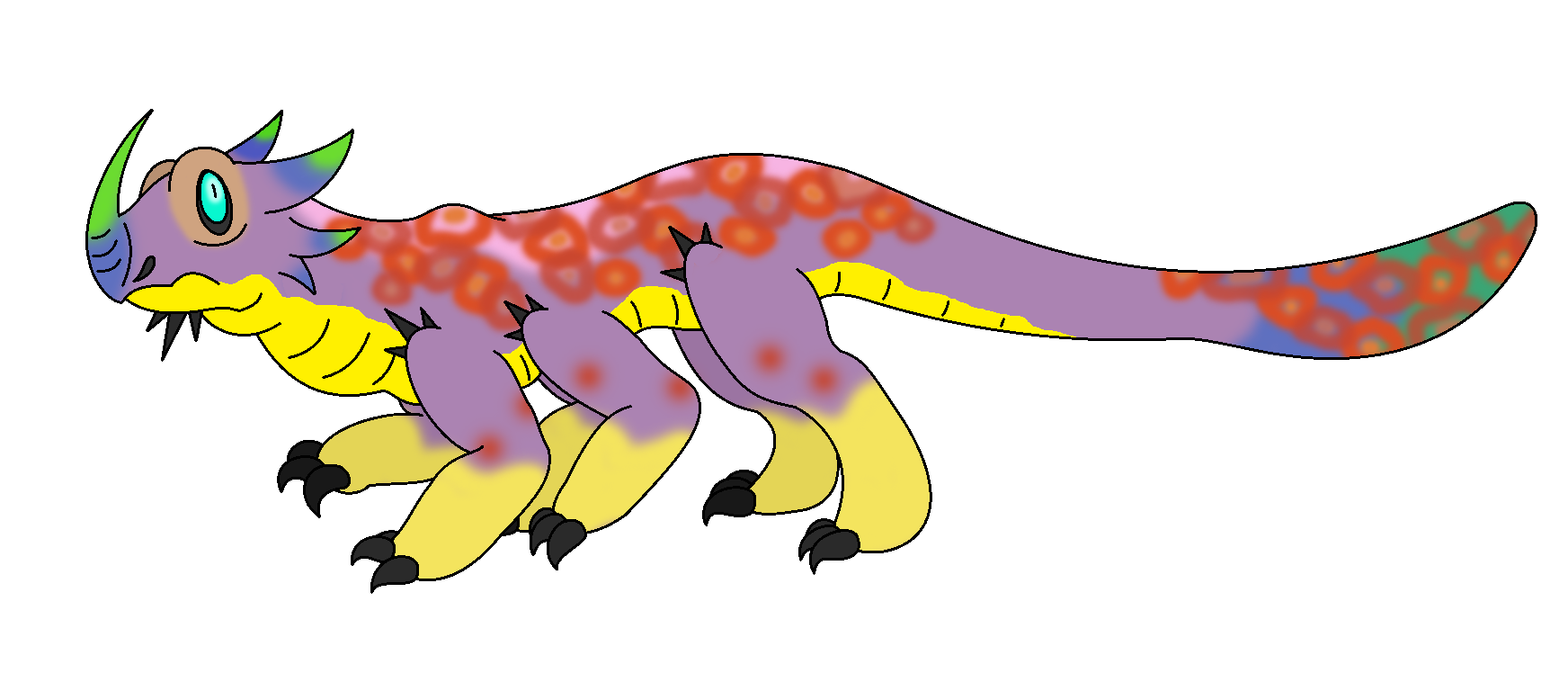 Koyi the Oriental Serpentfang (NightmareRebuff) Harper the Paranoid Sandskitter
Winter the Frost Fury and Queen Elsa (StellaMontague) Winter the Frost Fury - as an actual Night Fury! (Toothlessnightfury)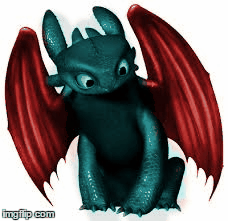 Icefall the Camo Fury and Shakka the Prisim Fury Sniper the bearded dragon lizard as a Night Fury(Toothlessnightfury)
Moondancer the Night Fury and Saber the Sabertoothed Horntail (Fury of the Night)
Moondancer the Night Fury (LinkWolf)
glitter text done by fury of the night
Clan Banner 1 and 2 Shadow Hunters of Berk (Amerissa)
Pokédex and Ashley Kashu and Dragonite (Sky and Ocean)
Auruma the Razorwhip (Colress)
Me and Garenth (edit done by the fabulosly talented AniuRavenWolf)
Snowfall and August the Horned Flight Furies (babybrothers3)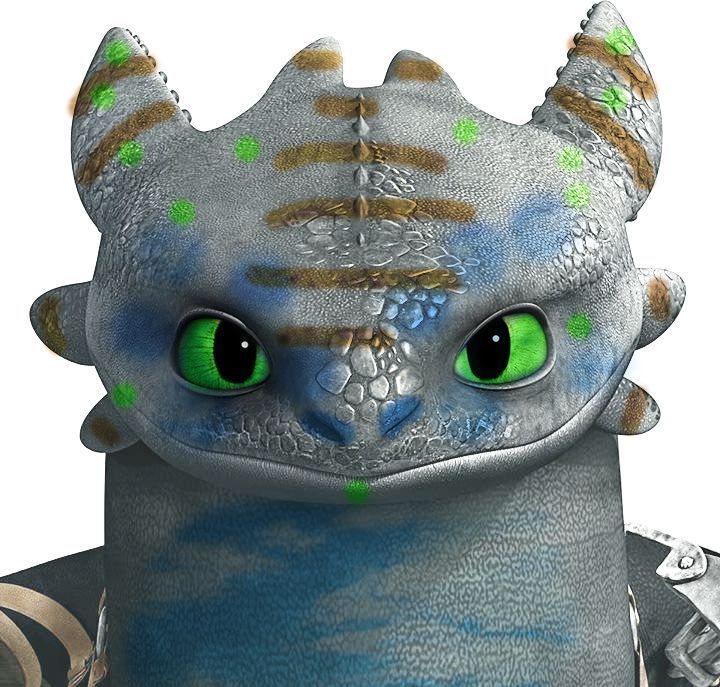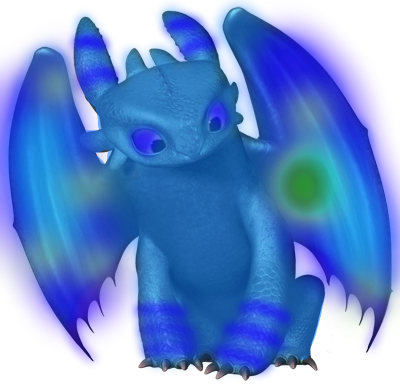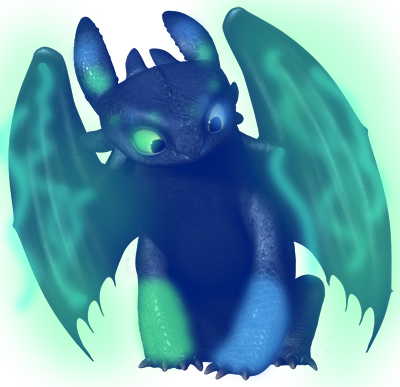 Silver,
and Borealis the Light Fury (mesaprncss)
Siamese Night Fury (xxHallaxx)
Calico Night Fury (xxHallaxx)
Heru the Sky Valkerie (Scobidous)
Garenth (Beareptilelover)
Artemis Beareptilelover)
Bruiser version 1 (Beareptilelover)
Bruiser version 2 (Beareptilelover)
White Tiger bouncie Fury (Twistedclaw)
Wrecker Banner (Autum5467)
Zephyr the Grapple Grounder (Black saphir) Baby Zephyr the Grapple Grounder (Stiger23)
Zephyr the Grapple Grounder (hrepetti)
Daesha and Dinek the Wolf-Faced Desert Runner and Thundwing the Thunderthief Avatre the Masked Ridgewing (Wutend Bonfire)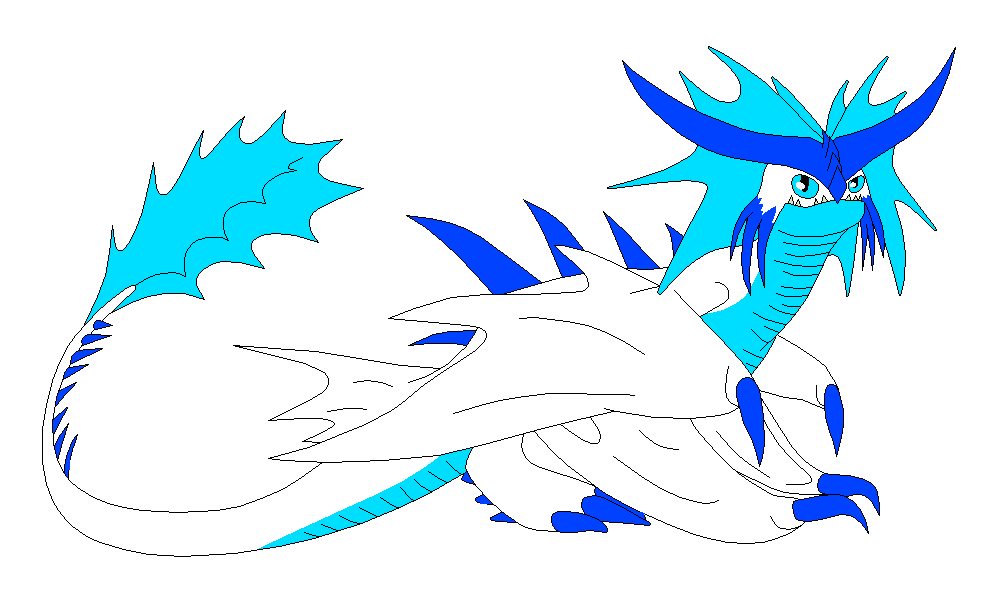 Navi the Stormcutter (Slyga)
Navi the Stormcutter bouncie (mesaprncss = color,
X

a
box-DS-Gameboy

= ba
se
)
Marina the Wavestroker and Mesi the Dilowyrm and Sky Dancer the Royal/Siren Flashbang (Goldenfury360)
Icefall the Camo Fury, Gambit the Albino Night Fury, Vetra the Jabberjaw (The Ecliptic Eight)
Asia the Velociraptor (Elsa II)
Verdentus the Shimmering Seascale (Coolerthandragons) Violet the Skrill (Zero the Ruthless)
Glory the Vinenecked JungleClaw (Skyler Smile)
Echo the Screaming Death (Candyblast)
Iris the Greater Banded Geckus Thrush the Greater Banded Geckus (TheMasterPlan47)
Aurora the Spike Roller (blackpanther0211)
Starchaser the Stingtailed Flamethrower (dragonlover0204)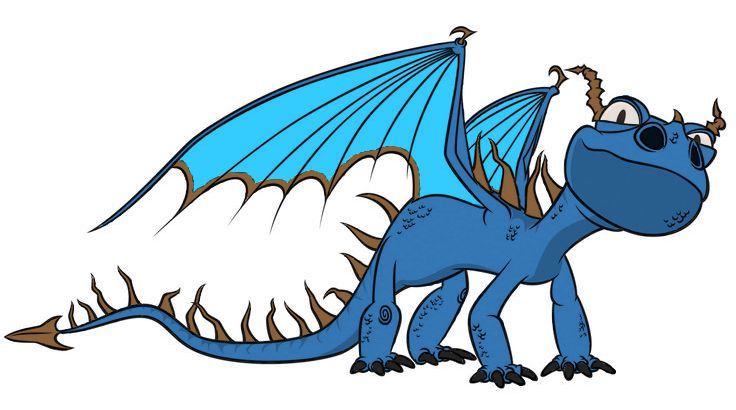 Lyall and Blue the Terrible Terrors (Snowflake12298 and Basrolo)
Delta, Charlie and Nitidus the Tri-Horned Dragons (EloraTm)
Skyfighter the Night Fury (Frytha) Swiftwind the Night Fury (Frytha)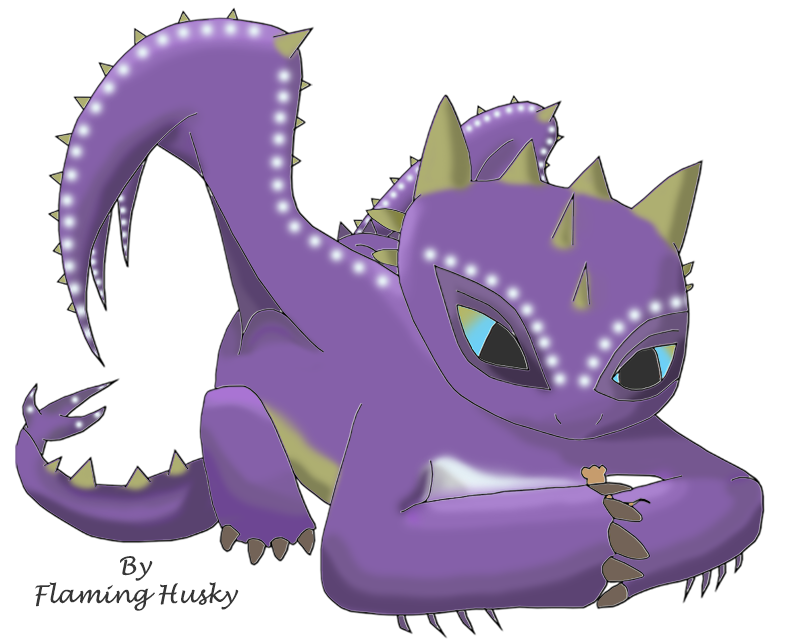 Jin-hoh the Sand Wraith (Flaming Husky)
Jewelsong and Moonsong the Deathsong (Stiger23)
Who's online
There are currently 8 users and 454 guests online.