Hello and a little help please?
Been playing about a month and really enjoy it.

could someone help me figure out how to get images to post in this forum? I uploaded to a site to get URLs but it's not working. Just giving me an "x"
Just a quick hello/about me - player name Bryndlee and my first hatch/main dragon currently is my Titan Skrill.

I've done what seems to be the bulk of the bigger quests right now so if you have any favorite/rewarding quests you'd like to suggest I would appreciate it.

not sure what else to say for now except bye and look forward to chatting sometimes!
Sun, 01/19/2020 - 08:41
#1
Subject
Unfortunately I have no advice for the images. As for the quests, I hate to say it but unless you haven't finished all the expansions, you're almost done. :( Once your quests come to an end you REALLY have to grind HARD to get any xp for your stronger dragons. Been playing technically since 2014 (or earlier, it was way before this game ever became an app). I'd start creating new Vikings for the gem grind. Completing achievements that reward you with gems is a good start to that grind but the achievements also tend to get stuck and won't let you progress.
Sun, 01/19/2020 - 10:05
#3
~
Welcome to the forums!
When it comes to posting pictures, it looks like you already got uploading down, so what you can do is:
Copy the direct url to the image, that is the line of text without code or brackets in it. Then click the picture icon on the forums. Paste the URL into the URL bar and confirm.
OR
After uploading your image, click and drag it into the forum text editor.
Sun, 01/19/2020 - 17:11
#7
* BOOM BOOM *
Hello and welcome to the forums!! I am happy to help you with images and gifs!!! I use postimages.org and gifyu.com. But Here is a tutorial on HOW to get gifs or pictures on your threads or post.
1. Upload your image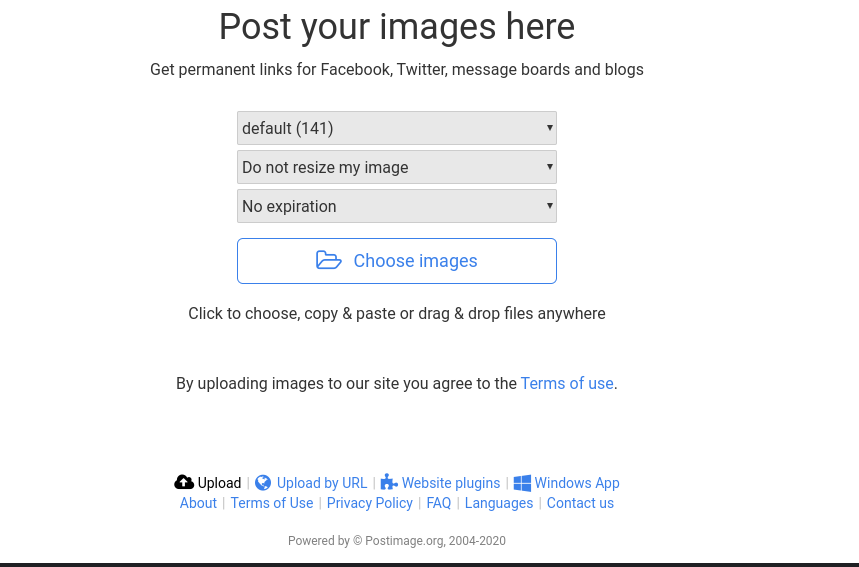 2. Get a direct link or image link (The highlighted or area where my mouse is, is where you can get your direct links for images)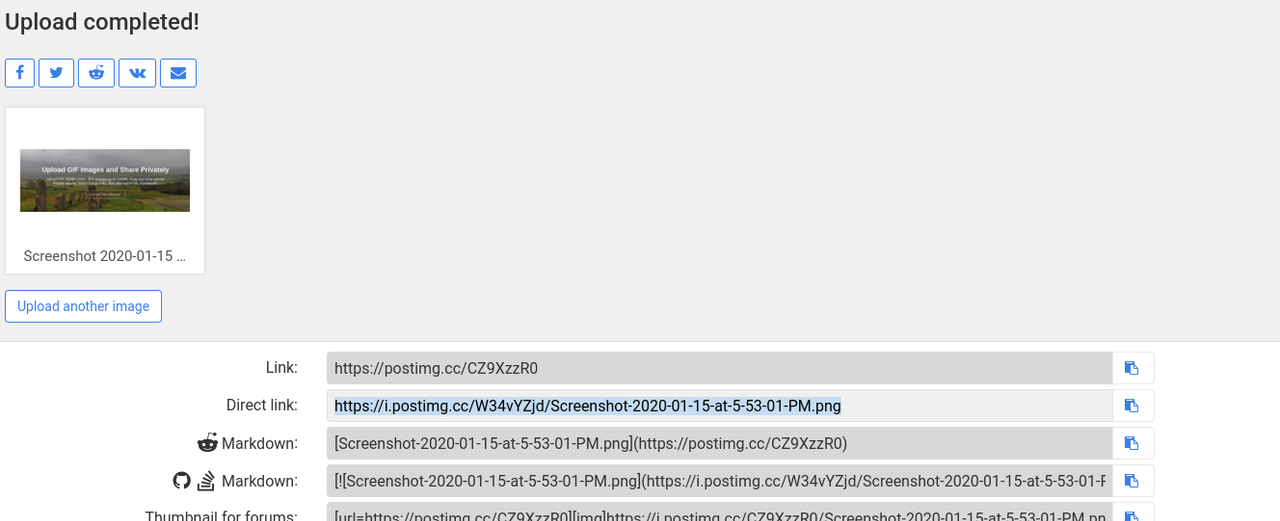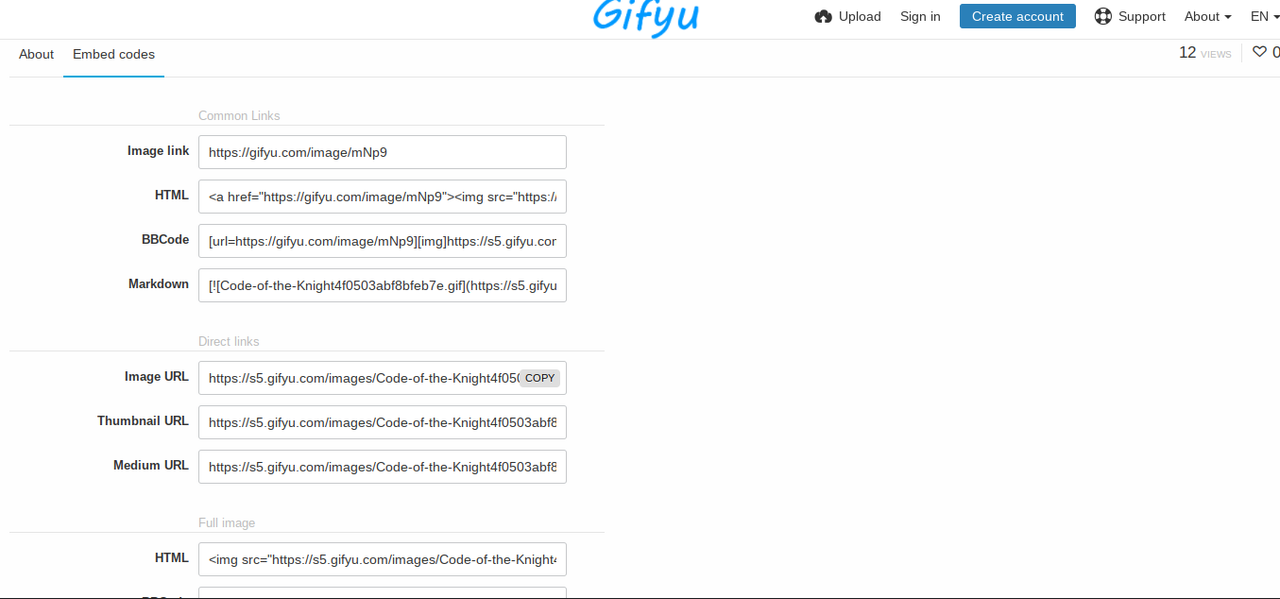 3. You click this picture icon at the top and put your link in.

4. After clicking the picture icon this should show up.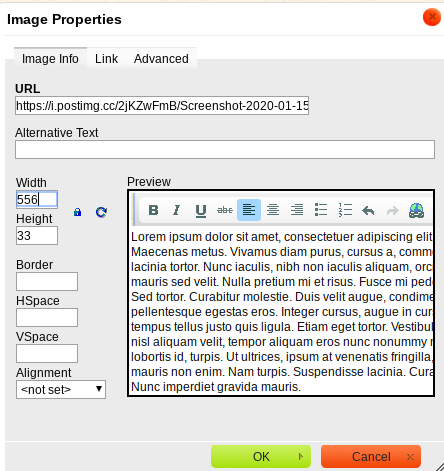 I really hope this helps you and you can understand what I am getting at. :'D I am not good at explaining things. xD If you can't see the pictures I posted let me know, so I can fix them, I have problems sometimes.
Mon, 01/20/2020 - 01:57
#8
~
hey psst, not to be that guy, but gifs are also images :þ
Tue, 01/21/2020 - 10:19
#9
   I know. But Postimages
I know. But Postimages won't accept gifs... I have tried. :P
Mon, 01/20/2020 - 06:14
#10
Honk!
Hallo!
I'm just gonna throw in my own personal opinion here. I've been through lots of forums since 2008, and I just want to say:
If you create content such as fan-art, or wish to keep those images, reaction gifs and whatever cool stuff you got in your arsenal, create an account in image-hosting sites. And do not lose this account, write the account details in your diary or something if you must.
Because one of my biggest regrets is that I lost so many of my art and creations, alongside funny and awesome images I wish I could visit again. I'm not a very organized person, and computer viruses and corrupted data is a thing. I'm thankful that I managed to recover some of my stuff, thanks to my deep-rooted password memory to photobucket (is this image-hosting site still a thing?)
I cannot suggest any image-hosting site as of now, because I upload everything in devart and tumblr nowdays. But yes, if you're gonna post a lot of images, make an account instead of just opening up a website, uploading an image, taking the url and call it a day.
Mon, 01/20/2020 - 13:54
#11
~
Photobucket isn't a thing anymore iirc, or at least I think it's a paid service nowadays.
I'd personally suggest Imgbb as a hosting site. It's light and it isn't filled to the brim with ads and nonsense. I like to use Tumblr for my drawings because I upload them there anyway, so might as well use those URLs.
A tip for people who make a lot of screenshots: Puush. It works like the snipping tool but with the added benefit of the screenshots being uploaded instantly, so the files don't save locally but you do get your URL for quick sharing. Works very well against clutter on the local drive.
Tue, 01/21/2020 - 09:21
#12
Is it now?
Oof, I guess I need to collect the last of my photobucket images and close that account forever.
I use tumblr drafts to upload images. Probably not the best idea though, but I'll be in tumblr for the long run until something really bad happens to it. (Well, there's always wayback machine to recover your stuff)
I rarely use devart nowdays because it feels so claustraphobic to me for some reason.
Tue, 01/21/2020 - 09:25
#13
~
Back when it was announced you could download entire albums as zip files. Maybe that's still possible.
Oh yeah I also use dA at times, for the same reason as I use tumblr. It's already there anyway, might as well hotlink to it :þ