HALARIOUS YOUTUBE VIDEO XD (Must watch try not to laugh)
TristenT
Offline
Berk's Power Player
So i went on Youtube today and looked up 'try not laugh cat jump scares' one of the first things that showed up was this:
https://www.youtube.com/watch?v=1Ohps964BC0
Go to this link if you want a really REALLY good laugh, the first video in it is the best thing ever XDDD

__________________
Signature quotes, pictures, and memes are still being improved.
WELCOME TO MY SIGNATURE, I HOPE YOU ENJOY IT!
I support all our heros, they protect us and sacrifice their lives for ours day and night. Thanks to you all, because of you, we can we rest easily.
I am Tristen, I'm proud to say that I will always respect and support our heros.
I am a Cross Country runner, a biker, a guitarist, a pianist, and a bassist. I hope to excell in all things I set my mind to doing.
I am also I follower of our Lord and saviour, Jesus Christ.
My SoD name is BlizzardTheBezerk
Pictures, Quotes, and Memes
"Say what you will, we all have opinions and theories. You keep yours and I'll keep mine, don't hurt me for them and don't hurt others for their's."- Me
"The minute you think of giving up, think of the reason you held on for so long"- JackSepticEye
"Enjoy who you are and find the people who will like you for who you are, don't change yourself just to fit in. Fit in where you're meant to, not where the world wants you to."- Me
"We all bleed the same color when you cut through the flesh"- Moccasin Creek feat. Bruce Kulick and Twan D
"You can do anything you set your mind to, man"- Eminem
"The truth is, you don't know what's going to happen tomorrow. Life is a crazy ride, and nothing is guaranteed"- Eminem
"Before you judge someone, walk a mile in his shoes"- Eminem
"You can make something of your life. It just depends on your drive"- Eminem
"Stay away from negative people. They have a problem for every solution"- Albert Einstein
"I've failed over and over again in my life. And that is why I succeed"- Michael Jordan
"The problem is not the problem; the problem is your attitude about the problem"- Captain Jack Sparrow
"...No matter what others think, it's your life, go on with confidence" - Joker
"Nobody can hurt me without my permission"- Mahatma Gandhi
"A leader does the right thing when others are doing the wrong thing, be a leader and do the right thing, create a good example for others to follow"- Robert W. T., my dad.
"Be strong, but not rude; be kind, but not weak; be bold, but not bully; be humble, but not timid; be proud, but not arrogant."- David Draiman from Disturbed
"You've got two choices; you could either complain about it, or use it as fuel to make you a better person"- Brent Smith from Shinedown
"Don't Be Delicate, be Vast and Brilliant"- Brent Smith
"Devistation is only negative if you learn nothing from it"- Brent Smith
"Be good. Be good to each other"- Brent Smith
"You know what is truely awesome...Telling the person next to you that you love them."- Brent Smith
"Sometimes you have to except when someone doesn't feel the same about you."- Mazikeen "Maze" Smith from Lucifer
"People don't arrive broken. They start with passion and yearning till something comes along disabuses those notions."- Lucifer from Lucifer
"Fear kills your ability to see beauty"- Will Smith
"Fear is not real. It is a product of thoughts you create. Do not misunderstand me. Danger is very real. But fear is a choice"- Will Smith
"Dont' chase people. Be yourself, do your own thing and work hard. The right people, the one's who really belong in your life, will come to you and stay"- Will Smith
"Lies run sprints, but the truth runs marathons."- Michael Jackson
"The only place where SUCCESS come before Work is in the dictionary."- Words of Wisemen on Instagram.
"We are all perfectly imperfect..."- Sully Erna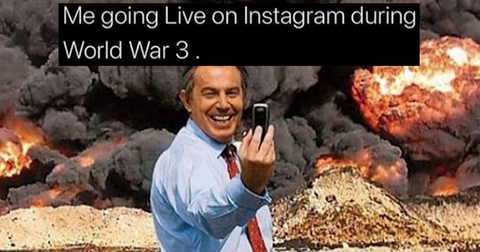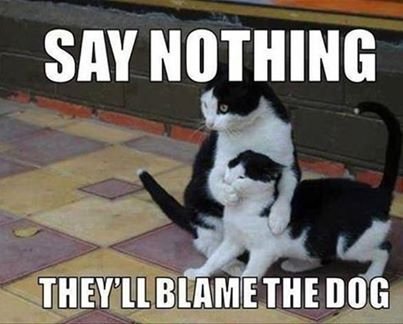 Dont' be Delicate, be Vast and brilliant-Brent Smith.
Tue, 11/27/2018 - 23:35
#1
<>
Awwww nooo! They're so adorable! XD
I've only watched the first five minutes so far, I must watch the rest after breakfast.
__________________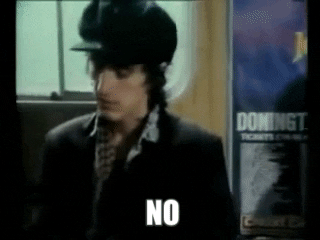 that's what you need to no


elder of Immortal Midgard Lightning, picture by yaxmi


part of Dreki Riddari

Things you don't need to know about me and my dragons to stay alive: My viking's name is nightrainOfSummer. She's not really a character, rather a version of myself. I do have a story but it changes a lot so I don't write it here. My second viking's name is HighwayMintOvO. I named both after amazing songs (Nightrain by Guns N' Roses, Highway to H.ell by AC/DC and Highway Zero by Izzy Stradlin), Mint, our almighty goddess and OvO, the one and only stalker king Psycho Boneknapper.
Outside of game info: I love listening to music, most of my dragons are named after songs. I'm watching One Piece (finally at the current episode) and what I like the best about HTTYD are the dragons. My favourite dragons are the Skrill, the Stormcutter, the Triple Stryke and the Moldruffle. I also play Rise of Berk and I read Warrior Cats (in German). My favourite movie is Into The Wild (no, not only because of the soundtracks... but they're a big part of it too XD)
This is my dragon cave account.
My characters
Those are documents mainly about my dragons, but also adoptables and own characters. I'd like to thank everyone who made art for me, I'm always happy to see others' interpretations of my characters. I'll link them soon. I will also link the songs I named them after, if there's no music video I'll link a live video because they're more interesting to me. If there's no decent quality live video either I'll try to link an audio XD
Nightrain's dragons
Sandstorm
DeadWrong (Dead Wrong by Adler)
icyRoad
Megaphone (Nothing As It Seems by Pearl Jam)
Whisper in the Dark (Whispers in the Dark by Skillet)
Mudhoney (the band Mudhoney)
RiverAndConcrete (River and Concrete, both by Izzy Stradlin)
lightMyFire (Light My Fire by The Doors)
liveWire (Live Wire by Mötley Crüe)
TBone
Dehydrated Coyote (Dehydrated and Milo, both by Izzy Stradlin)
Sweetchbladeknives (Rocket Queen by Guns N' Roses)
KillerOnTheRoad (Riders on the Storm by The Doors)
Papercut (Paper Cut by Nirvana)
Dragon Cannonball (Human Cannonball by Toadies)
Highway Mint's dragons
The Body Electric (The Body Electric by Hurray for the Riff Raff)
Innuendo (Rocket Queen by Guns N' Roses)
Trance Mission (Trance Mission by Izzy Stradlin)
Polly (Polly by Nirvana)
Silent Storm (Silent Storm by Carl Espen)
Rager (The Rager by Kyle Craft)
Calm after the Storm (Calm after the Storm by The Common Linnets)
Battle Symphony (Battle Symphony by Linkin Park)
Black Hole Sun (Black Hole Sun by Soundgarden)
Night in White Satin (Nights in White Satin by The Moody Blues)
Snow (Snow by Izzy Stradlin)
Other dragons
Other animals
Screenshots of my dragons:


Sandstorm


DeadWrong

icyRoad


Megaphone


WhisperInTheDark


Mudhoney


dormantVolcano


RiverAndConcrete


lightMyFire


deadHorse


Asura


LiveWire


TBone


DehydratedCoyote


Sweetchbladeknives


KillerOnTheRoad


Dragon Cannonball


Papercut


Emperor Scorpion


Firework


Demon Stinger


Wildfire


Quatsch und Tratsch
others' pictures
Thanks for the amazing pictures!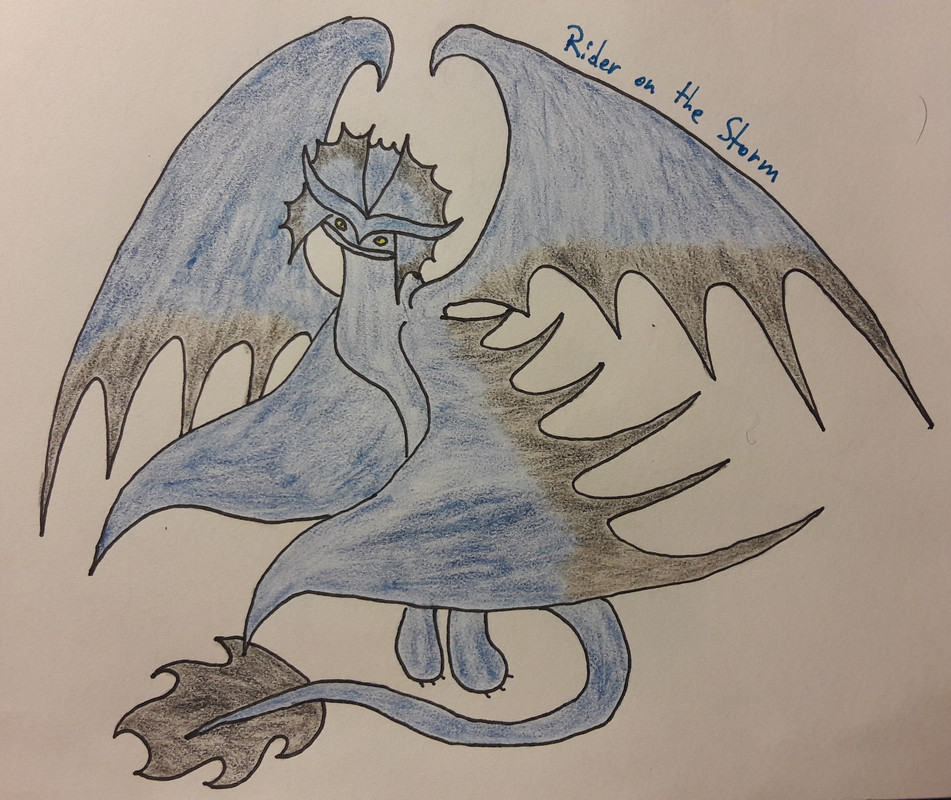 My imaginary Stormcutter by Zikta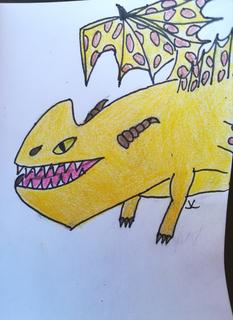 Mudhoney by XxXPurpleHolkingXxX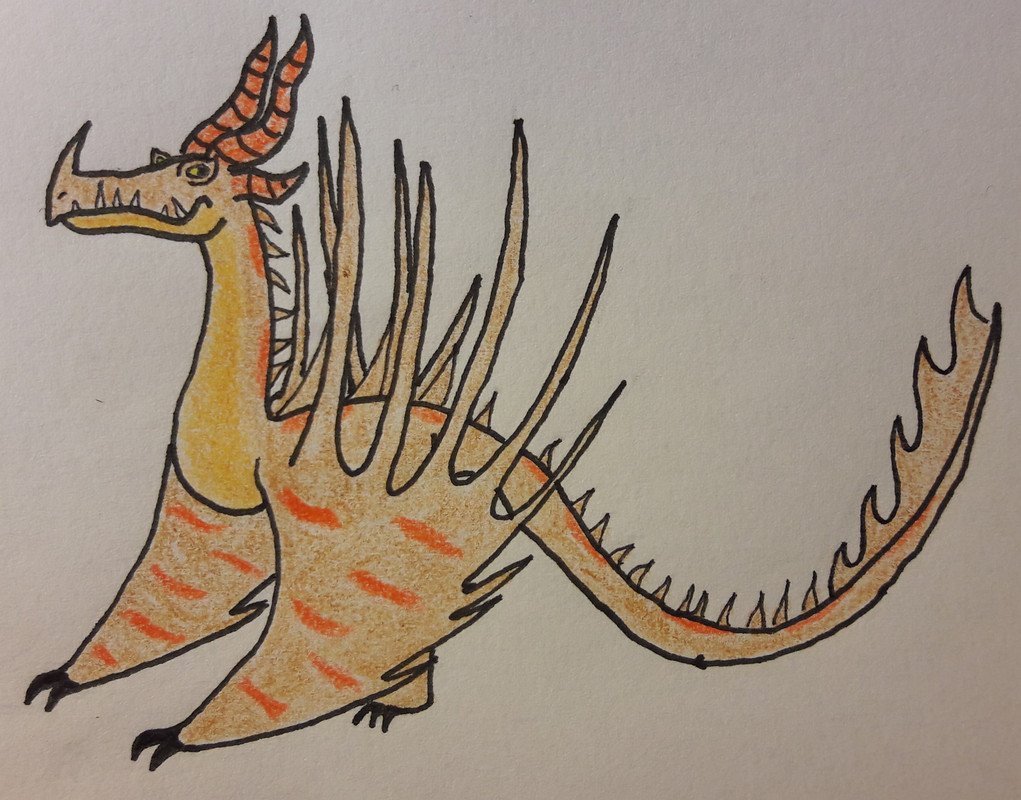 lightMyFire by Zikta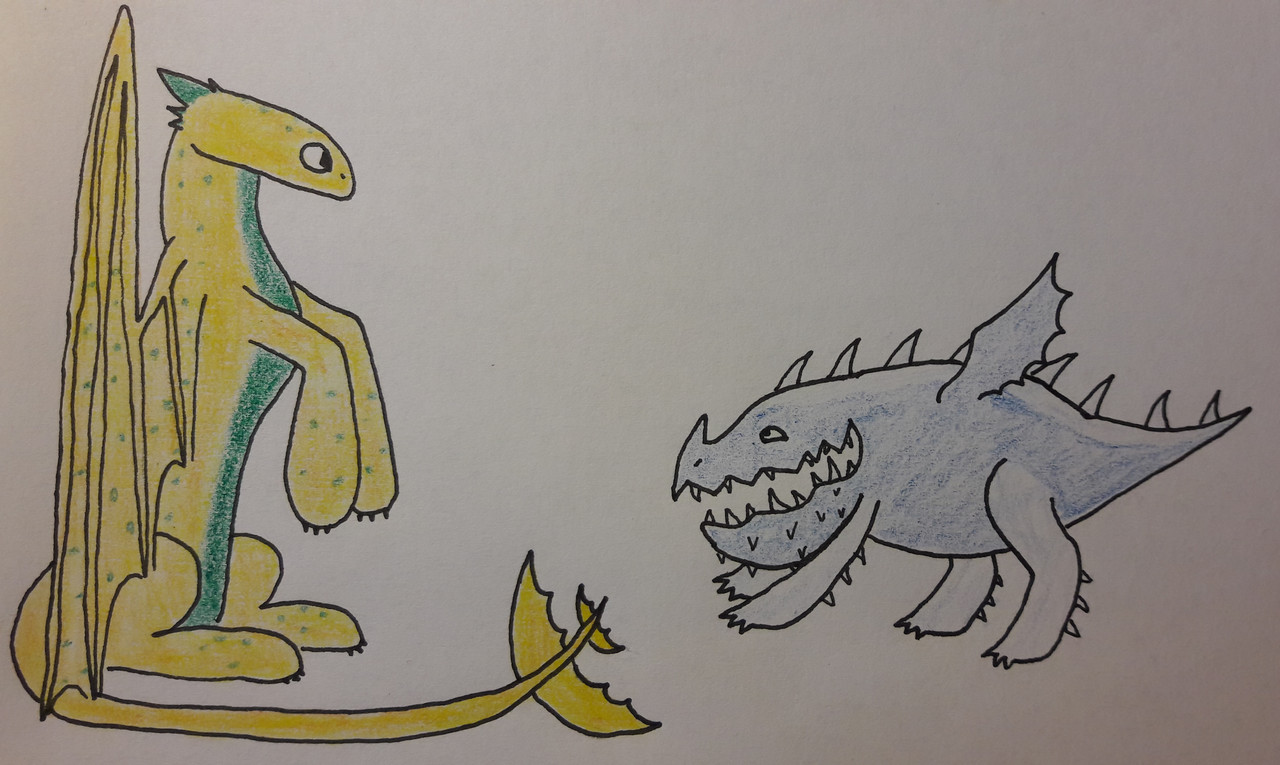 Sandstorm and icyRoad by Zikta


RiverAndConcrete by Wixyigzy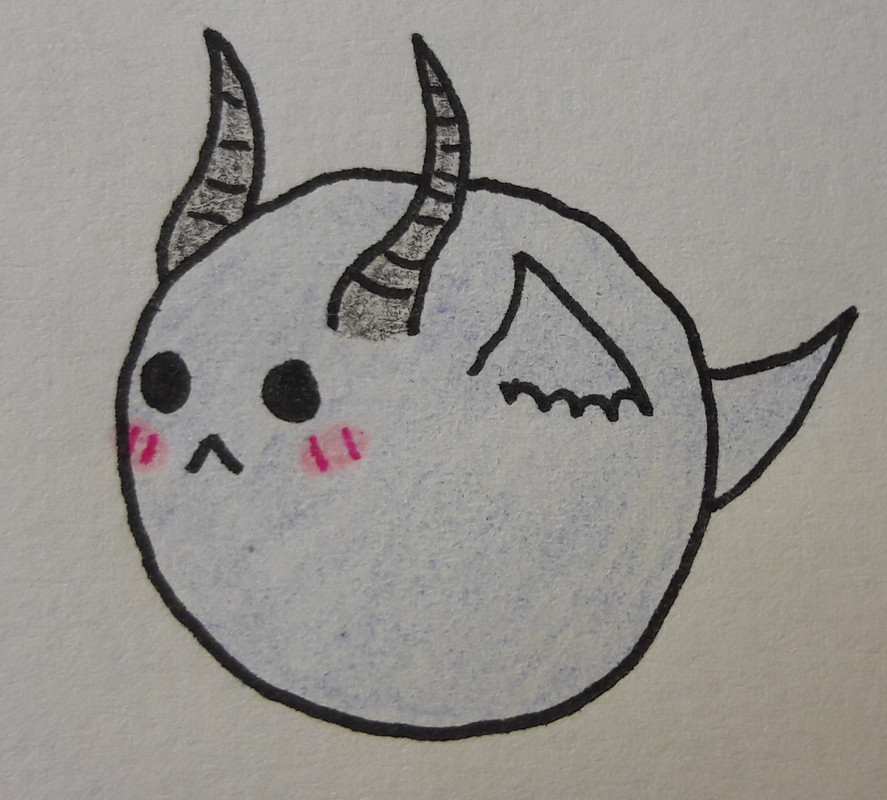 Asura by Zikta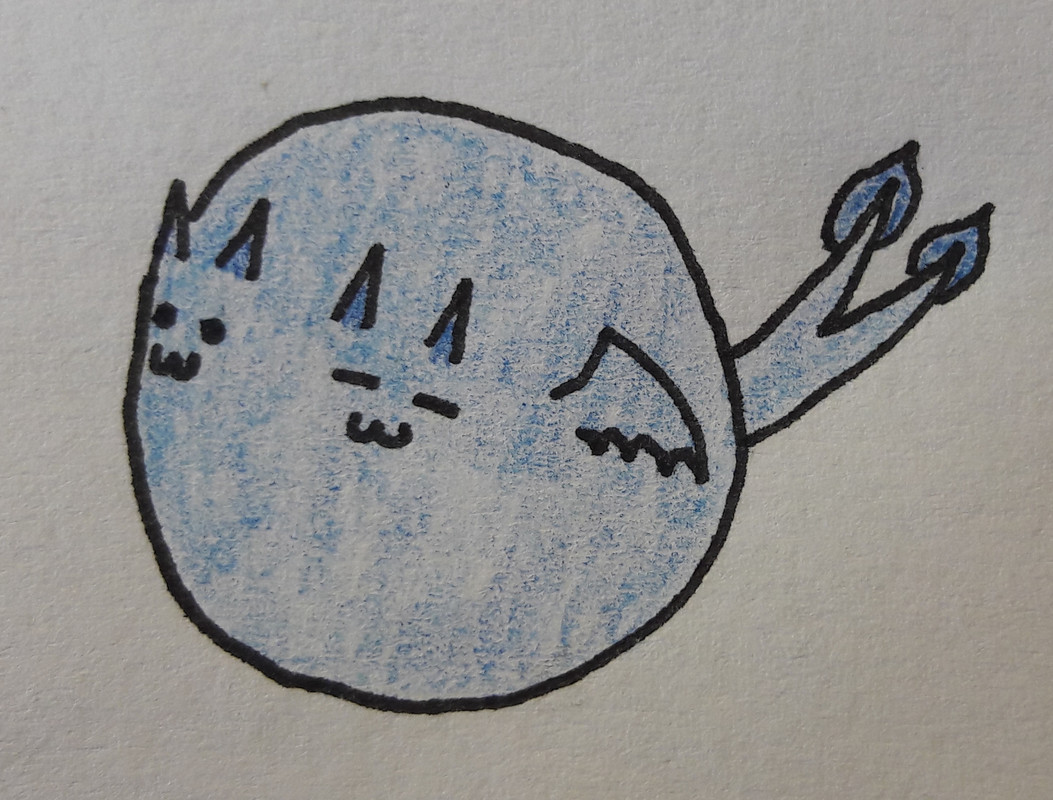 RiverAndConcrete by Zikta

Asura by AntroTyree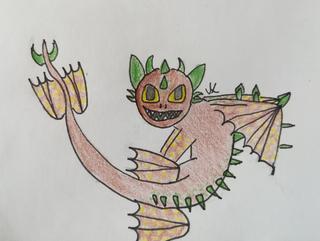 Sandstorm by XxXPurpleHolkingXxX


LiveWire by dogloven

LiveWire by AntroTyree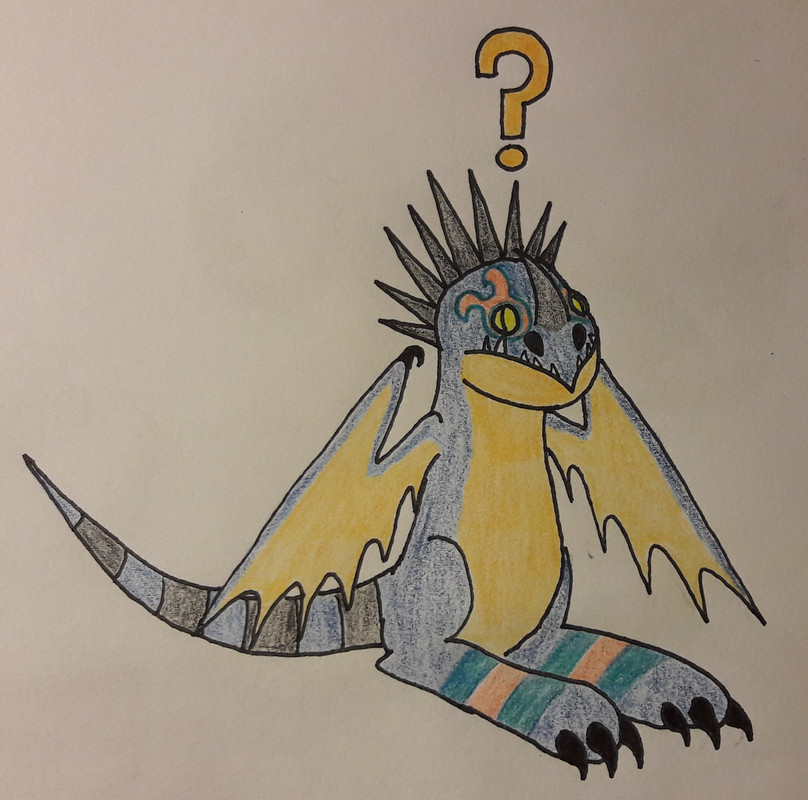 DeadWrong by Zikta



Sandstorm by Zikta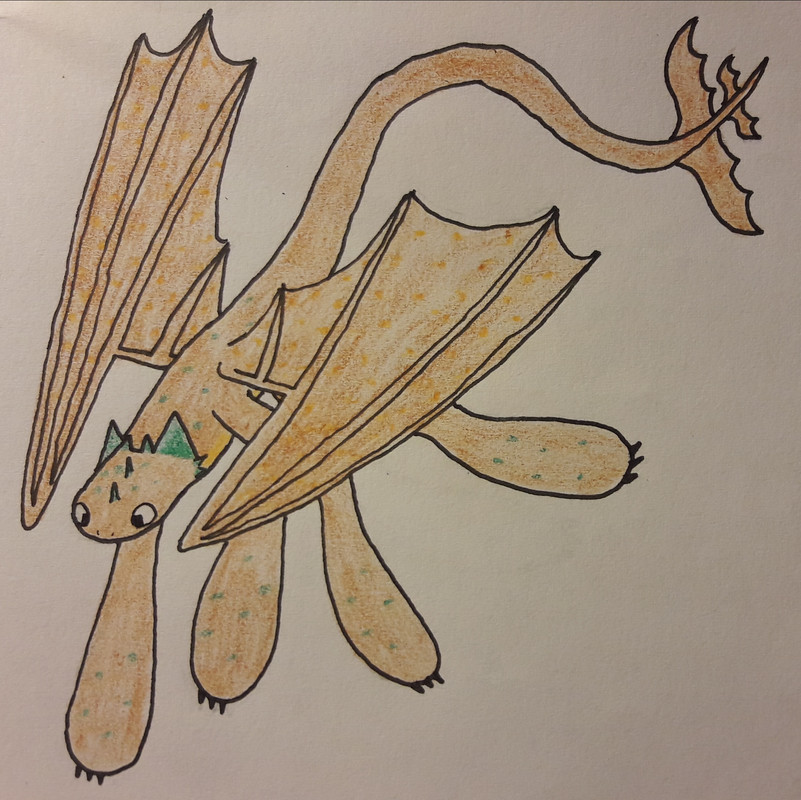 Sandstorm by Zikta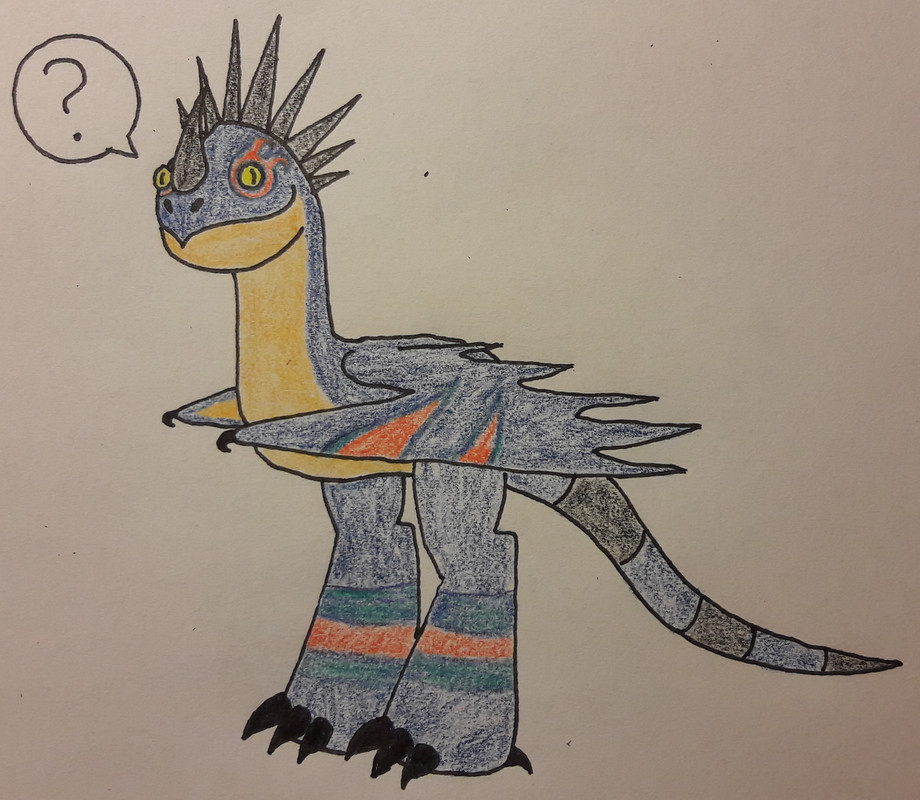 DeadWrong by Zikta

Tiger Baby, a female Night Fury adoptable; base by Wyndbain, colored by AntroTyree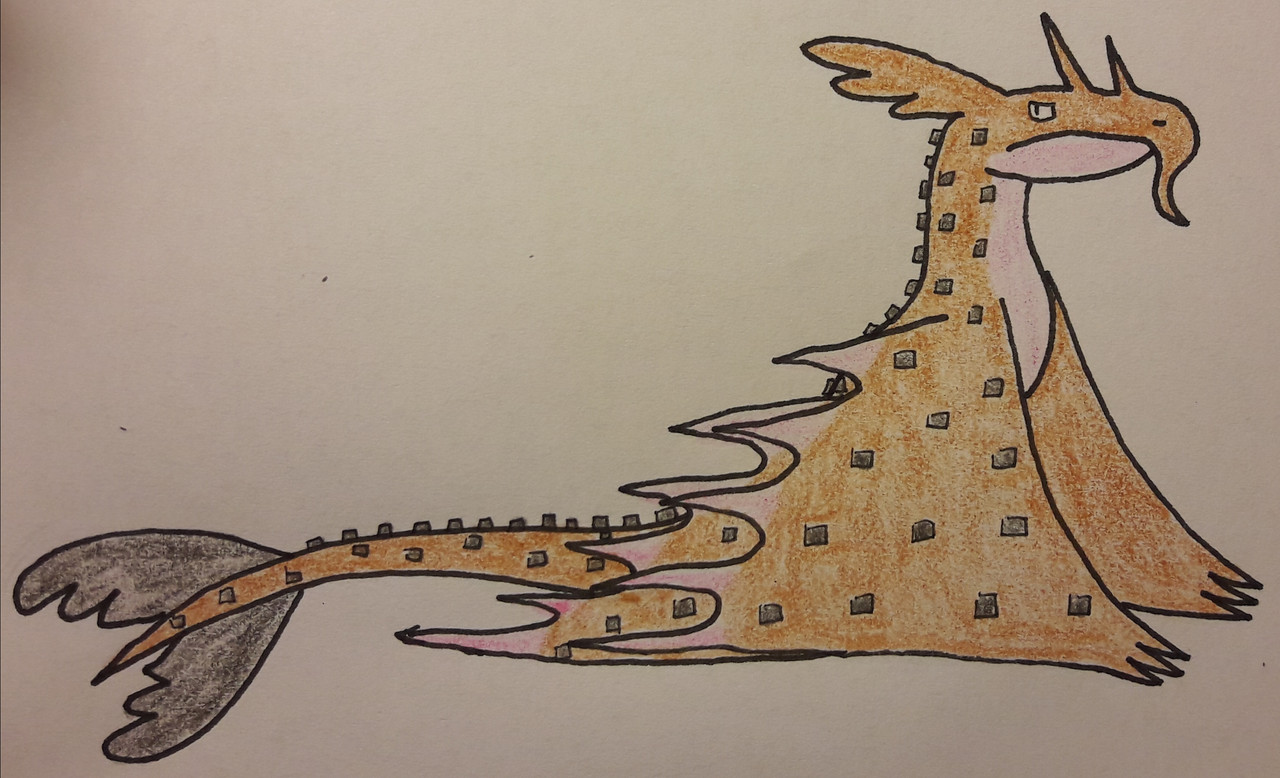 Primal Scream, a female Blazing Firemaw, adopted from Zikta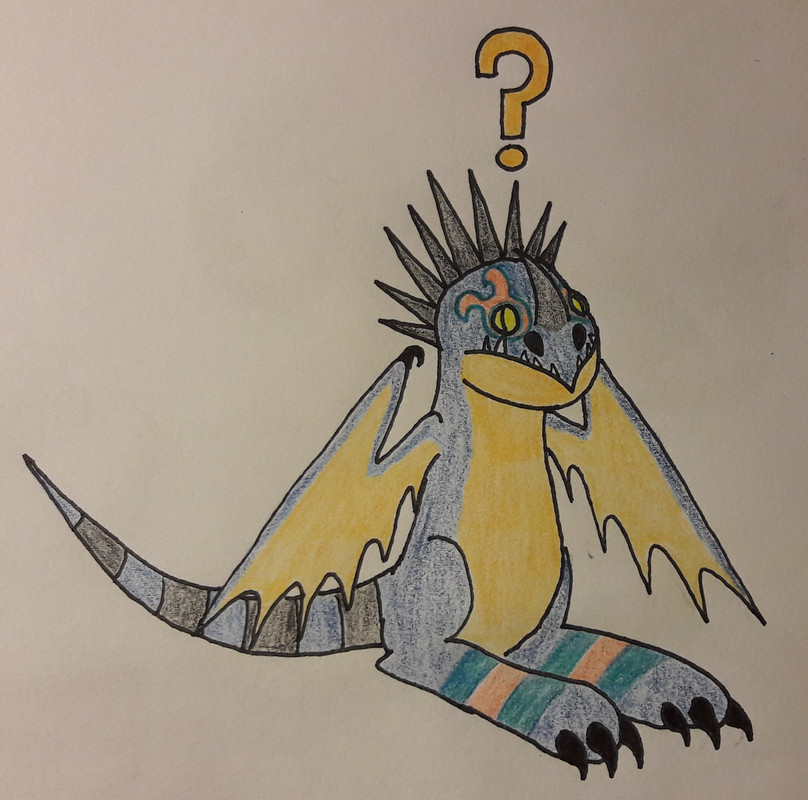 DeadWrong the philosoph by Zikta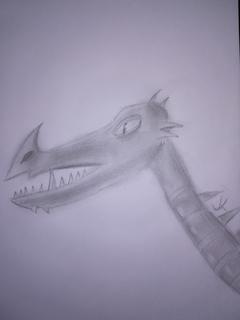 DehydratedCoyote by XxXPurpleHolkingXxX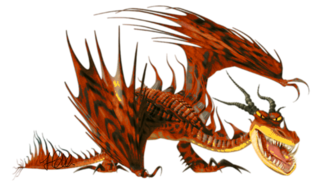 lightMyFire by XxXPurpleHolking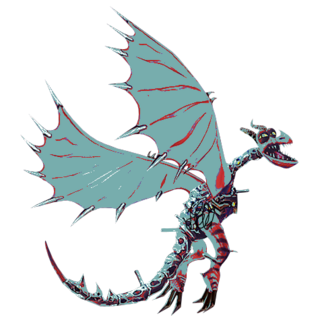 Asura by XxXPurpleHolking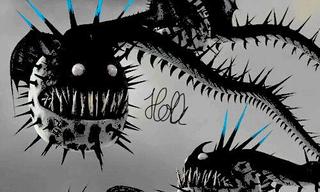 WhisperInTheDark


Sandstorm by XxXPurpleHolkingXxX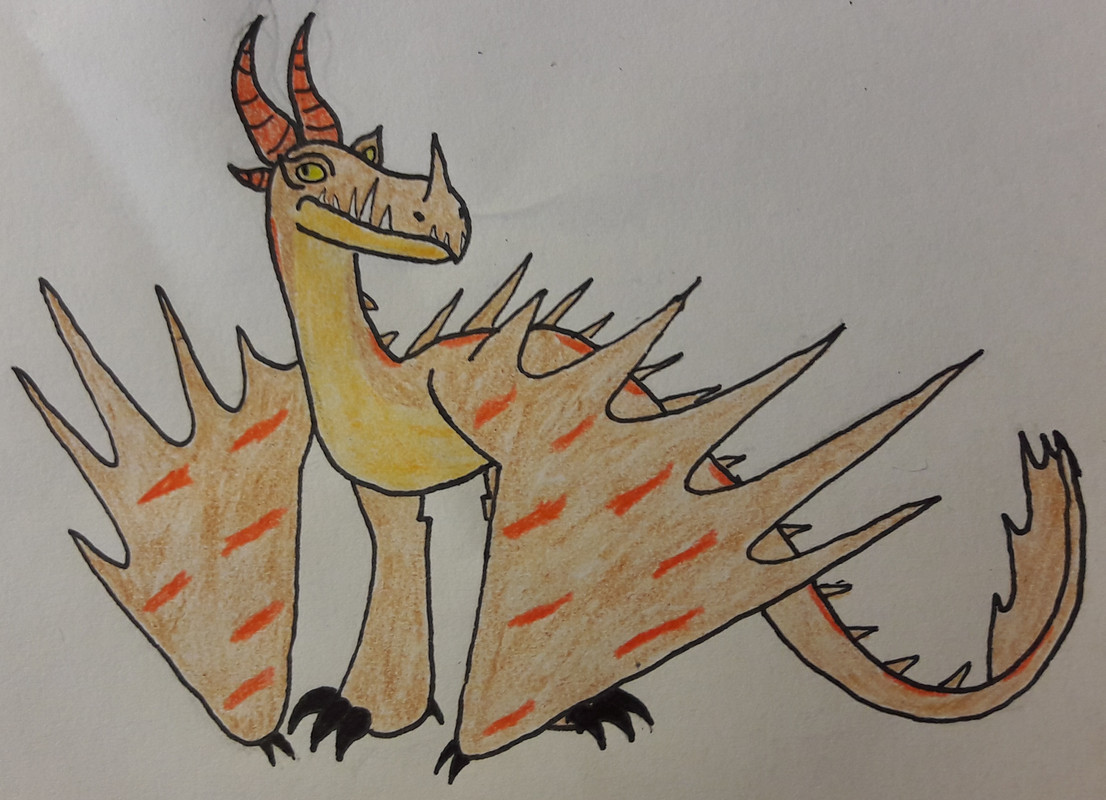 lightMyFire by Zikta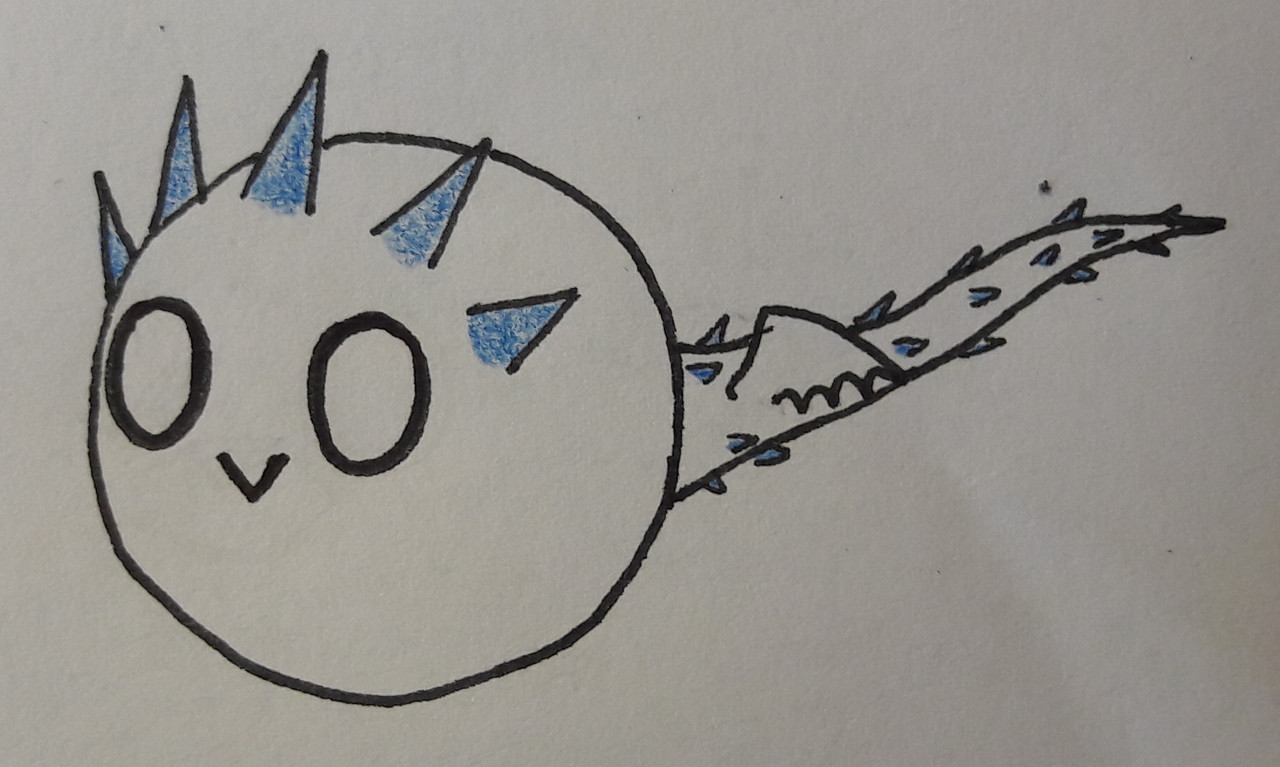 Megaphone after playing in the snow and becoming friends with the one and only psycho Boneknapper aka this happens when you fail to request the right colors by Zikta


my trumpet dragon Allamanda by ScaleFeatherz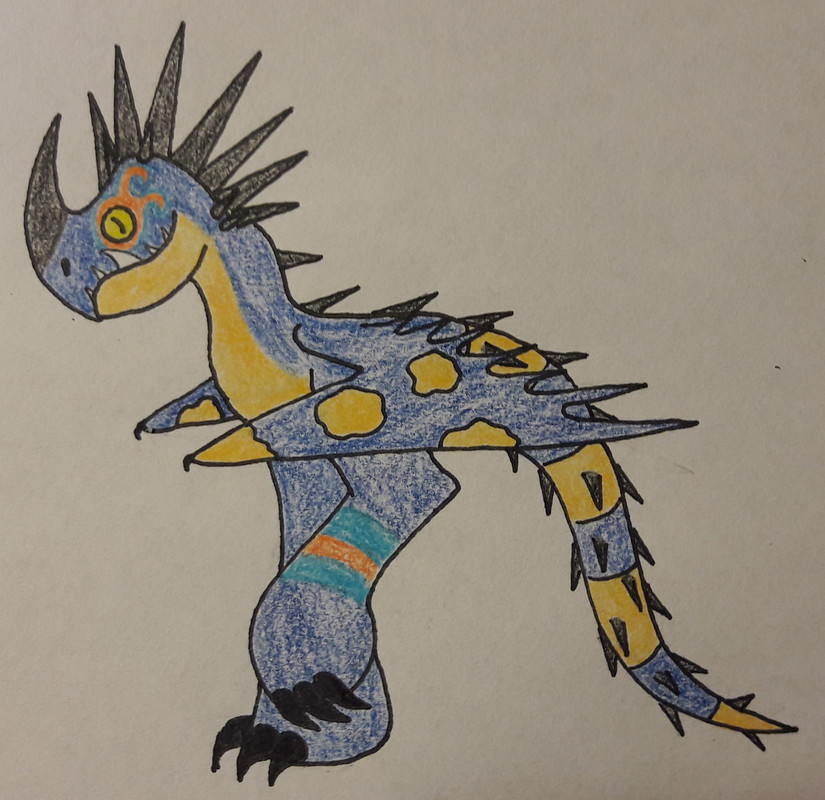 DeadWrong after becoming a titan wing by Zikta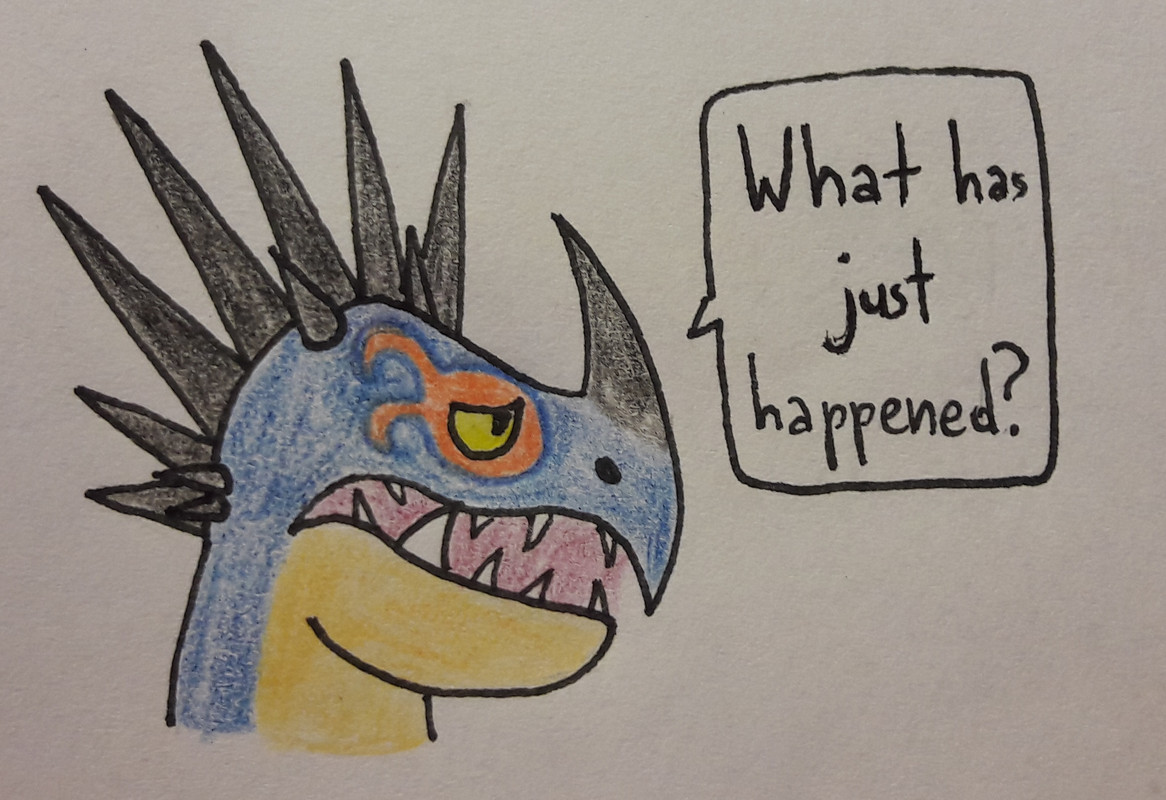 DeadWrong - maybe he has changed by Zikta

DeadWrong - but he will always remain the question marker by Zikta


the psycho Boneknapper and Nightrain by Zikta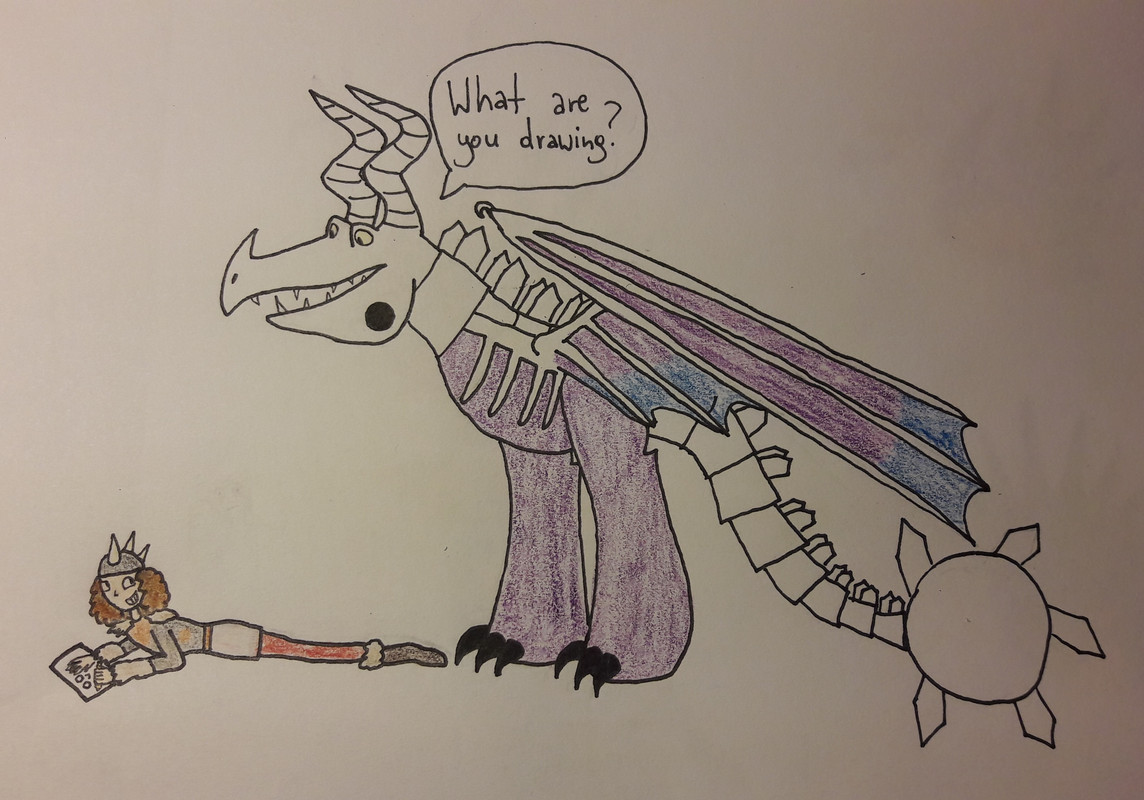 TBone and Nightrain by Zikta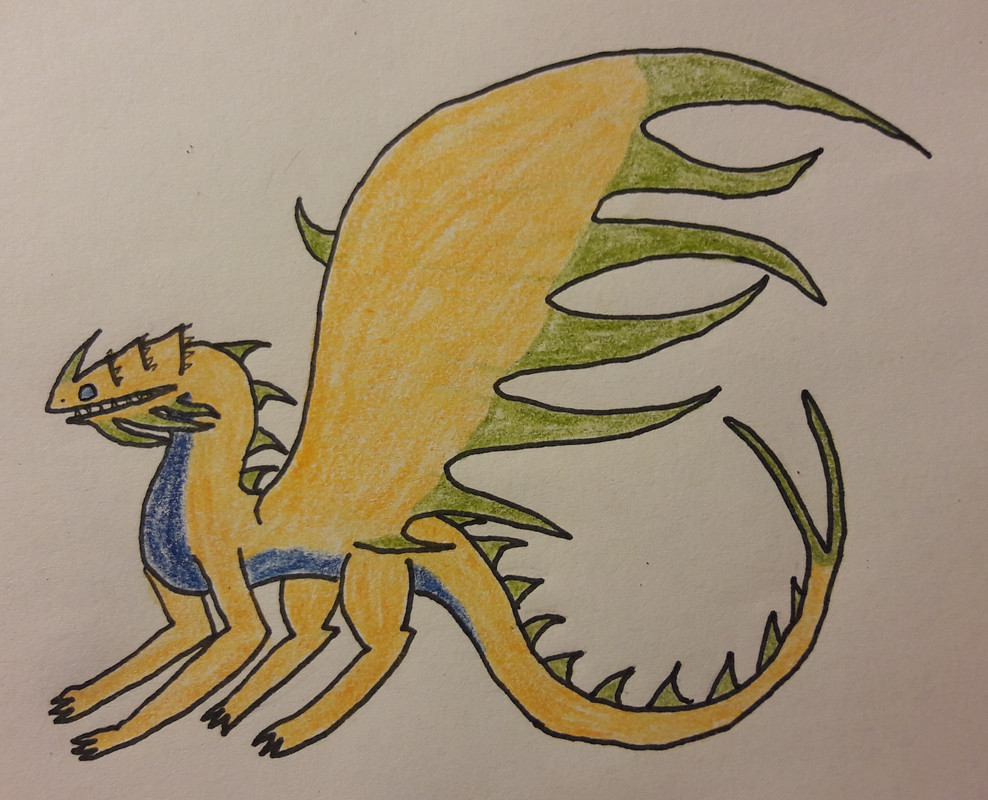 Lucid Dream, a Flightmare chosen and drawn by Zikta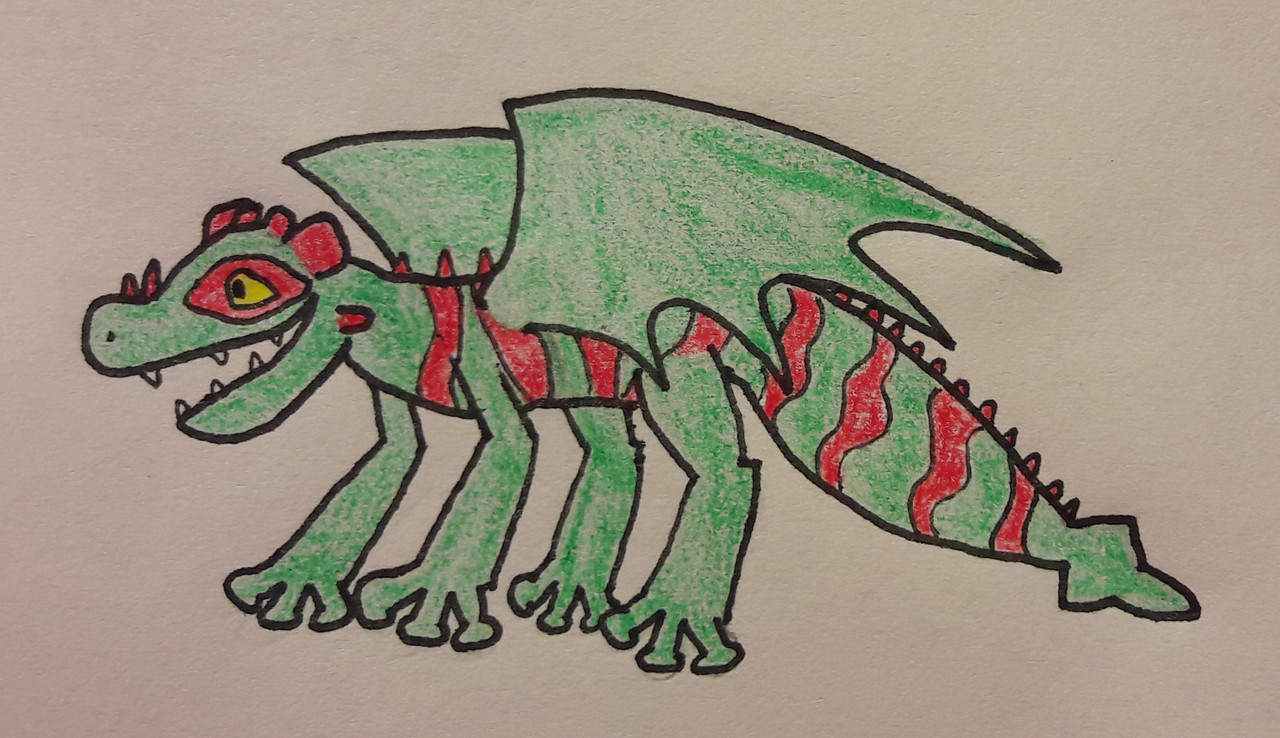 LiveWire by Zikta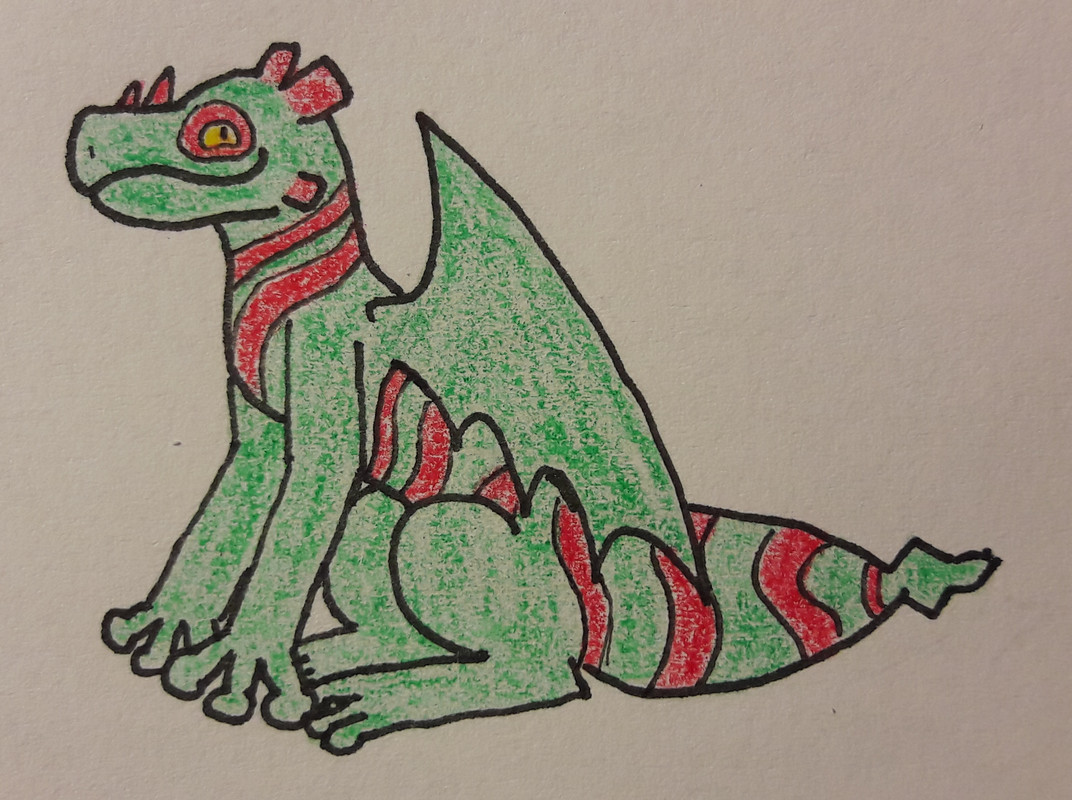 LiveWire by Zikta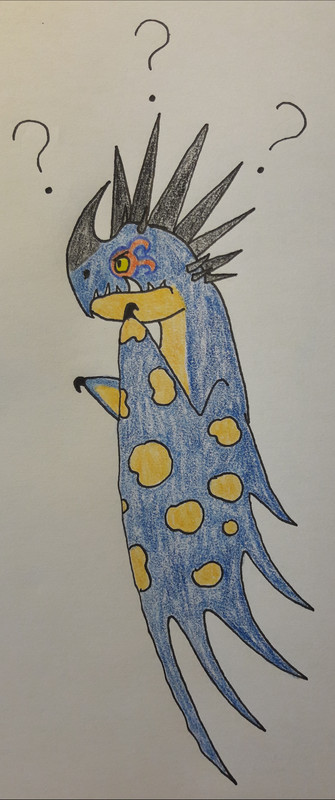 DeadWrong by Zikta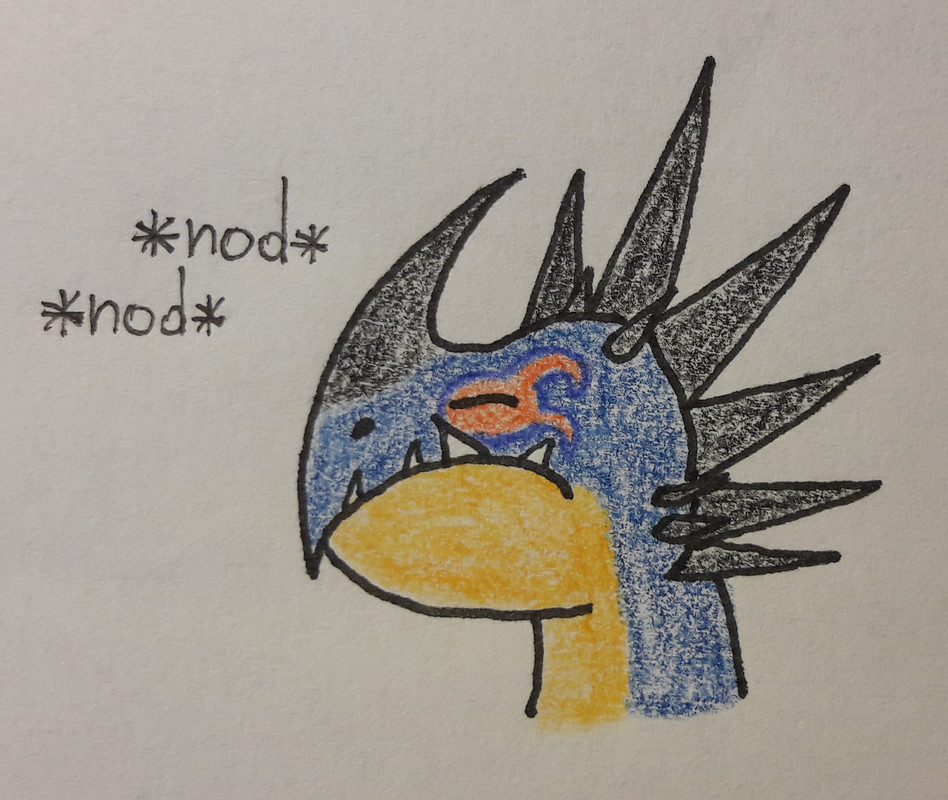 DeadWrong by Zikta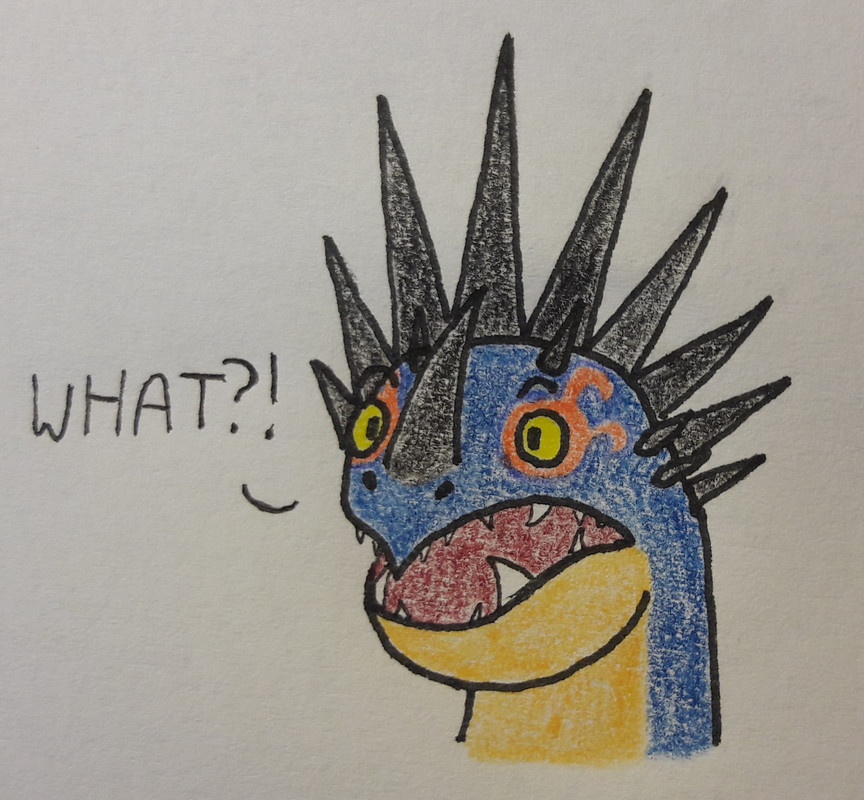 DeadWrong by Zikta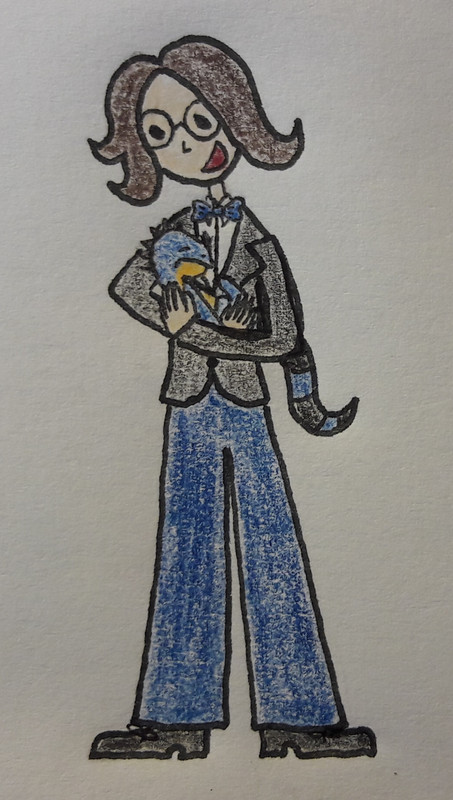 DeadWrong kidnapped by Zikta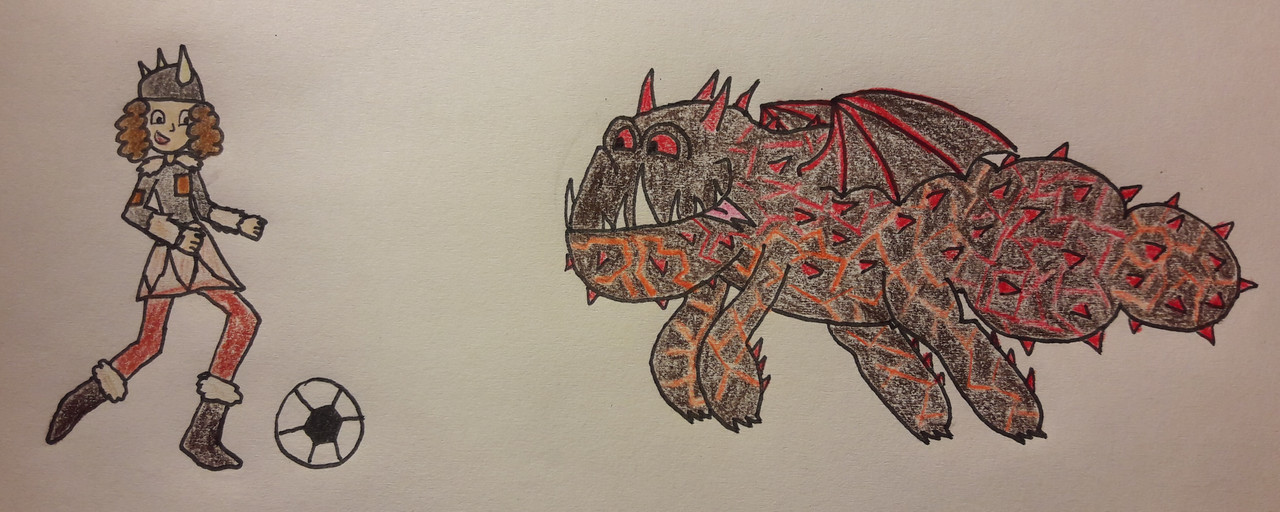 Nightrain playing with Zikta's Gronckle meteor (with helmet, just to be safe, a header is dangerous, you know)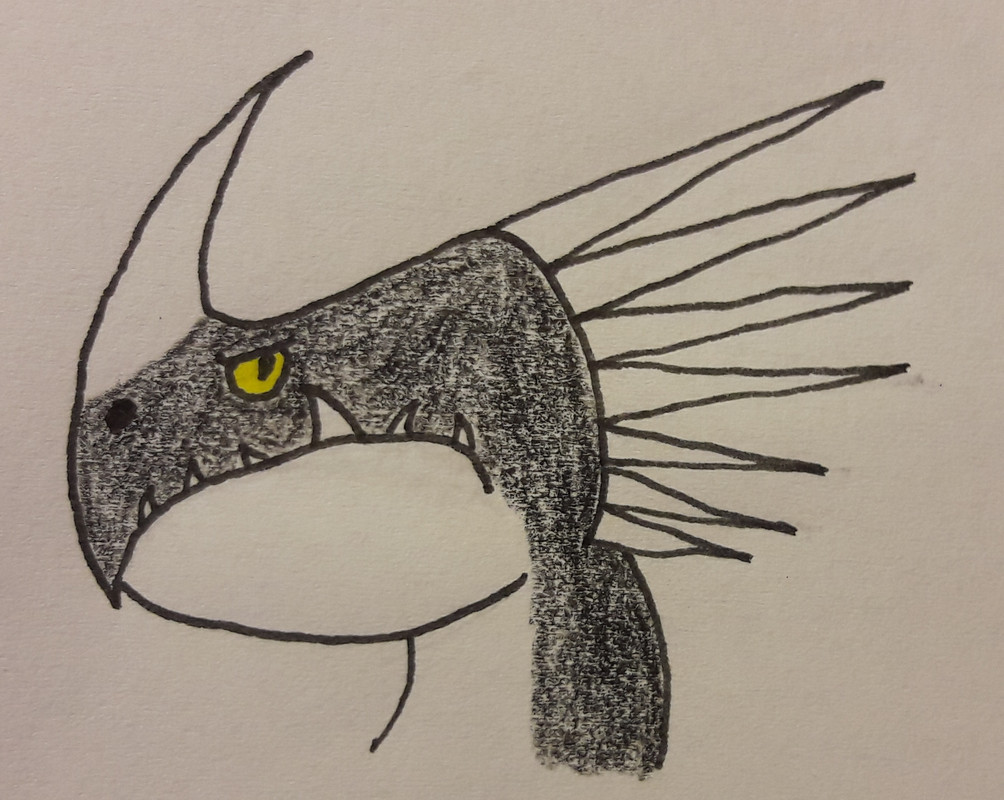 deadHorse by Zikta


my waterproof hairdryer dragon Siccy by TosiLohi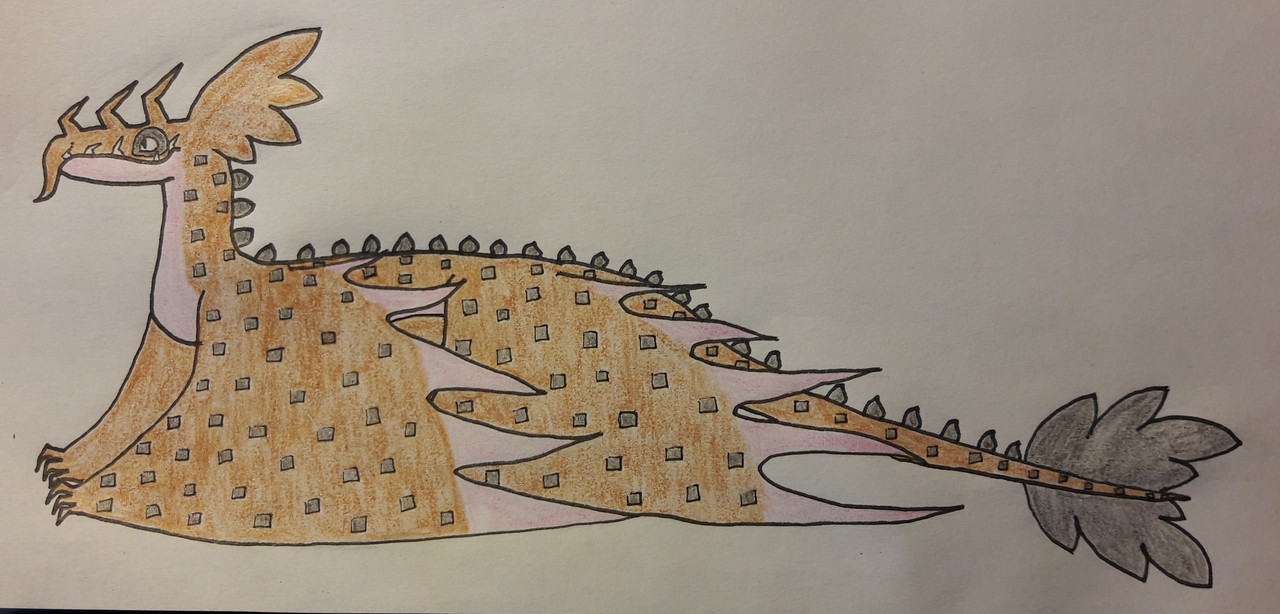 Primal Scream as Titan Wing by Zikta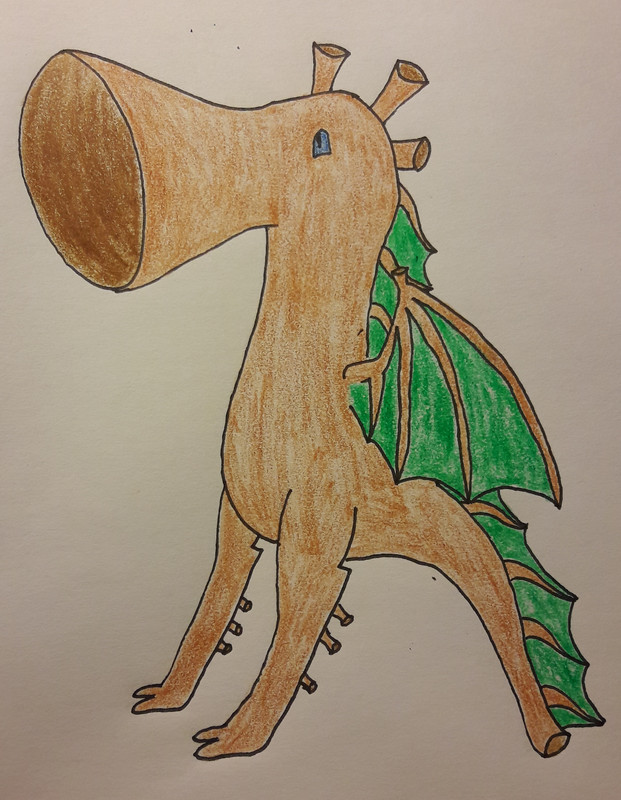 Siccy the titan wing waterproof hairdryer dragon by Zikta



Allamanda the titan wing trumpet dragon by Zikta


Edit of Emperor Scorpion by Zeezur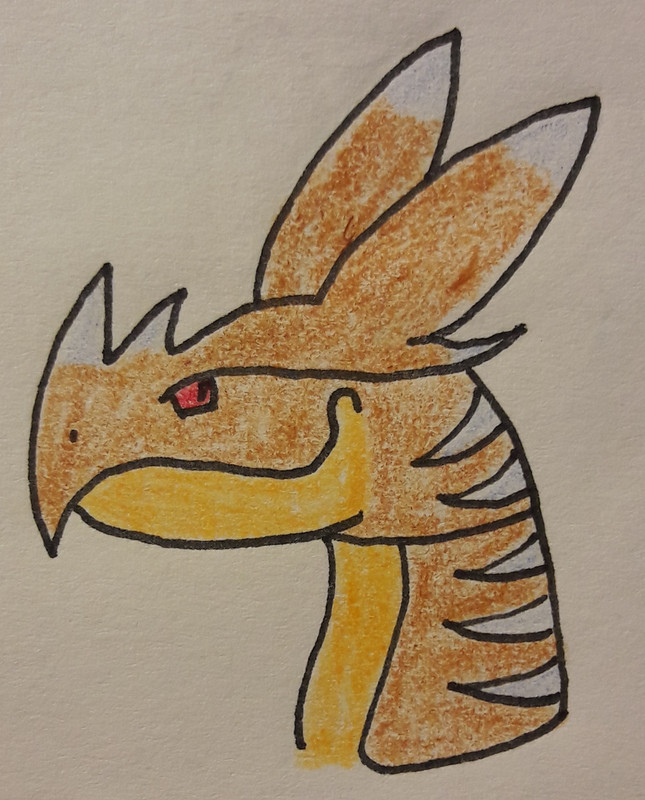 Emperor Scorpion by Zikta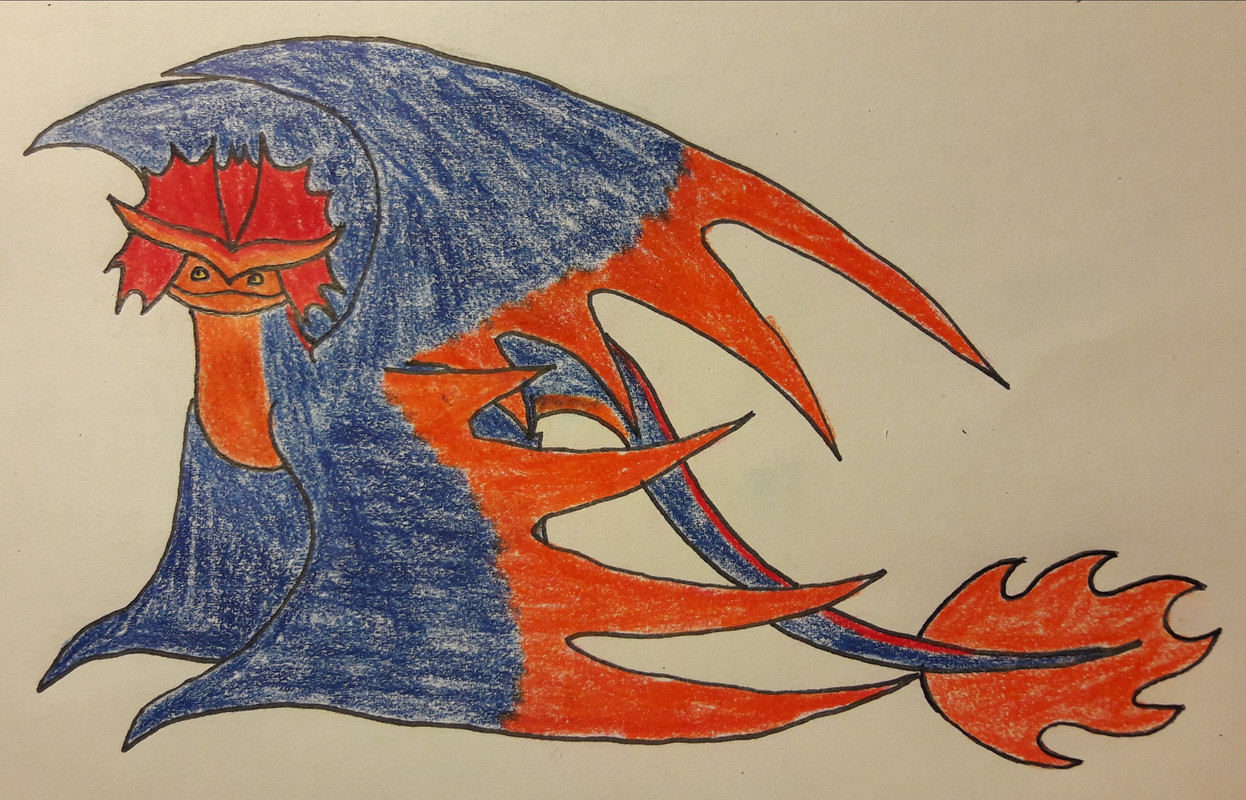 Easter Fire by Zikta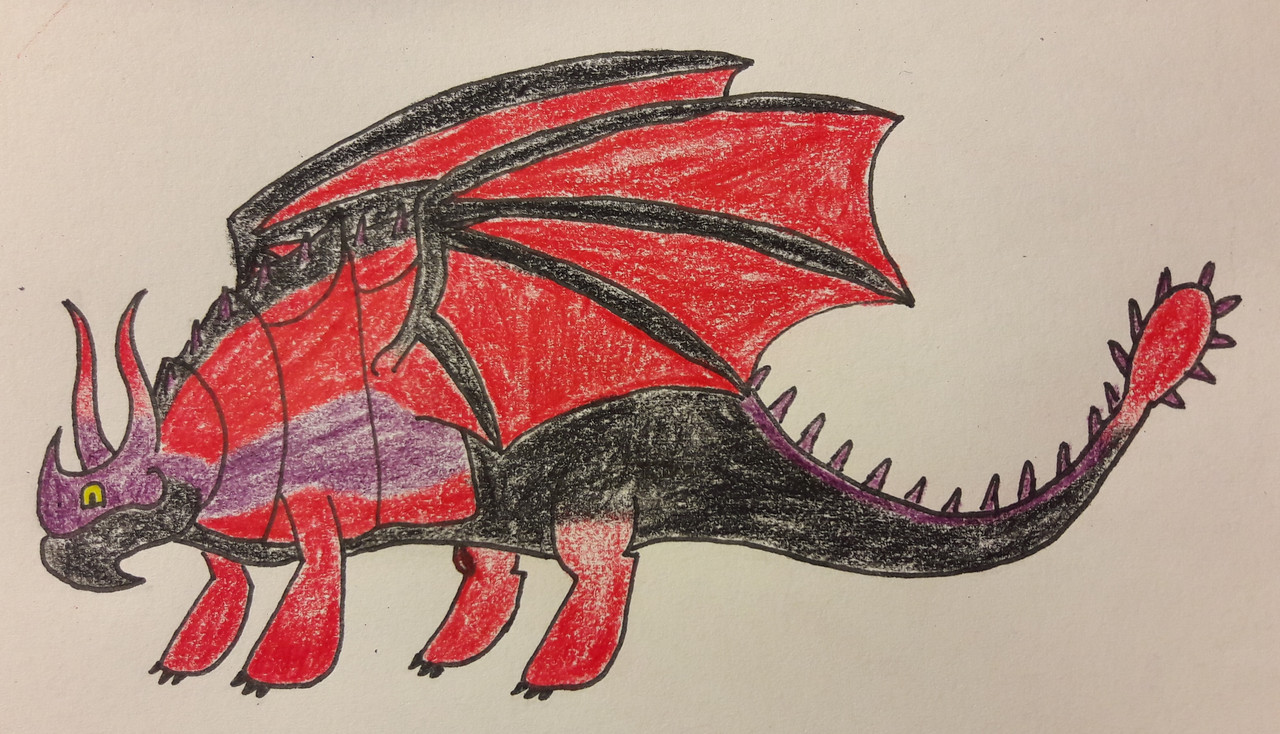 Fab One by Zikta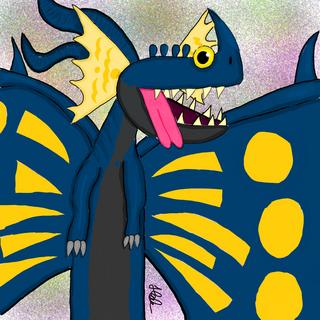 KillerOnTheRoad by XxXPurpleHolkingXxX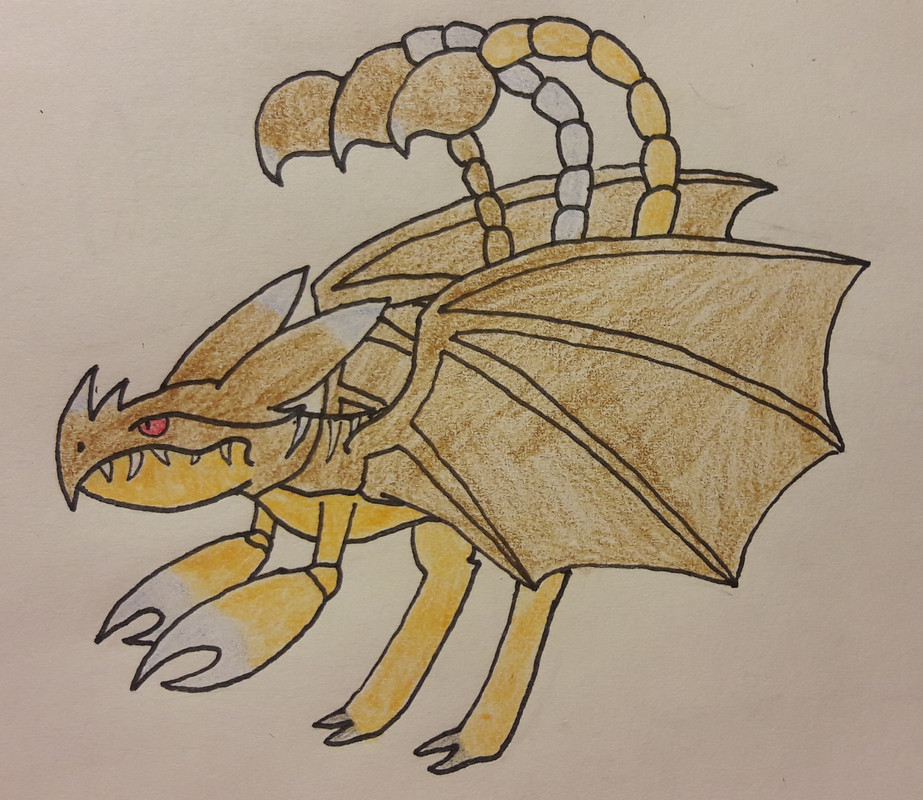 Emperor Scorpion by Zikta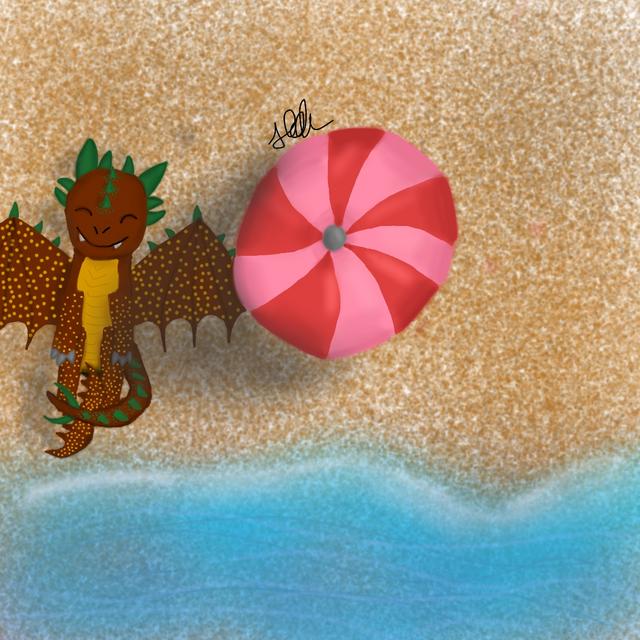 Sandstorm sunbathing by XxXPurpleHolkingXxX


DeadWrong by XxSilver.NightxX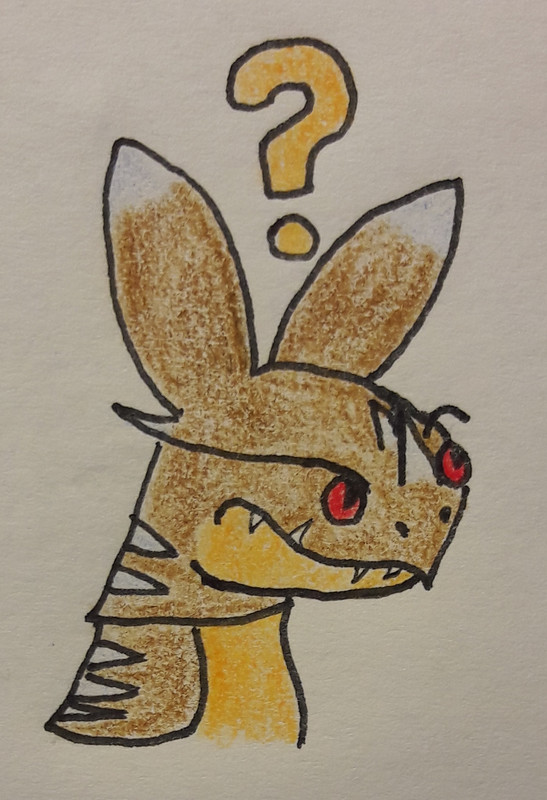 Emperor Scorpion by Zikta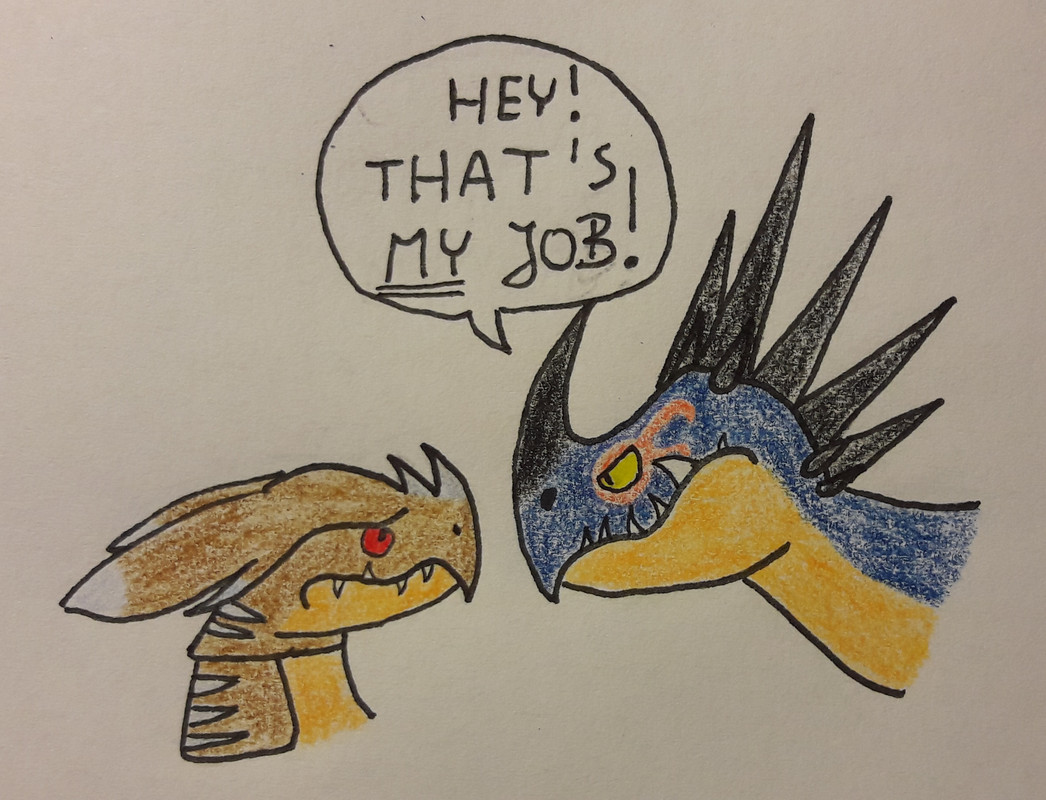 Emperor Scorpion and DeadWrong by Zikta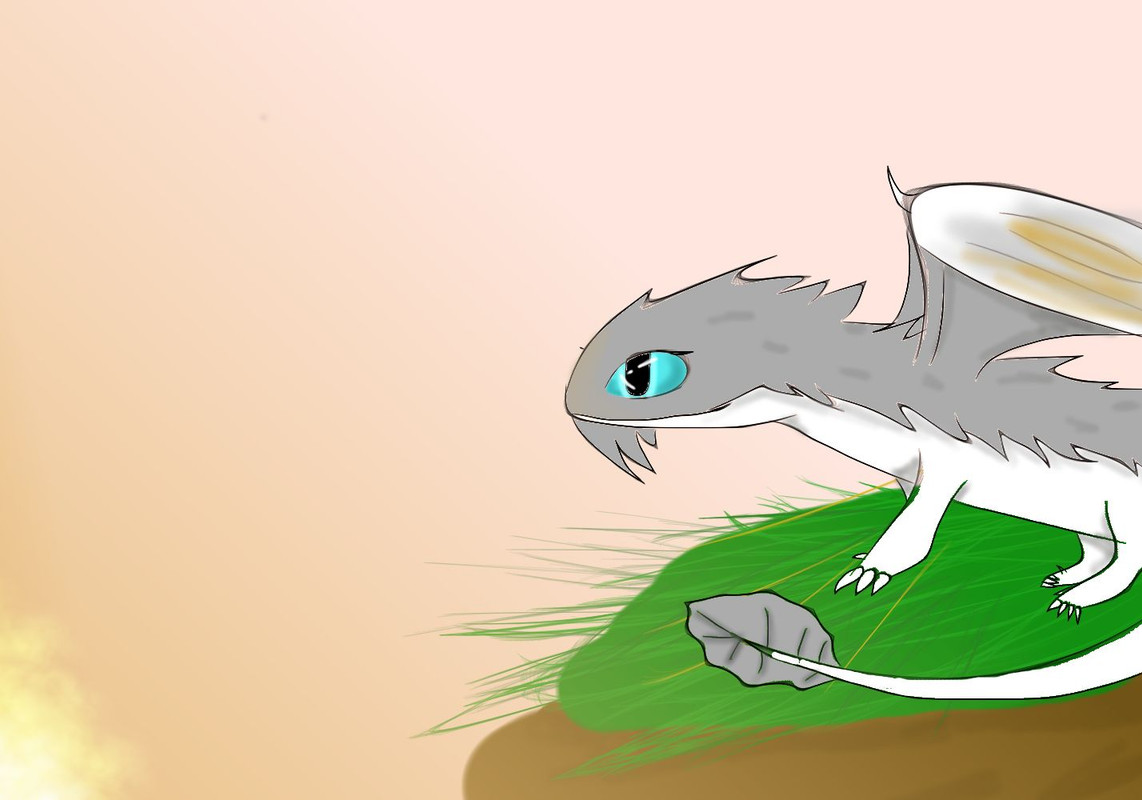 Nubecula Pulverea the Woolly Howl, chosen and made by RagingNature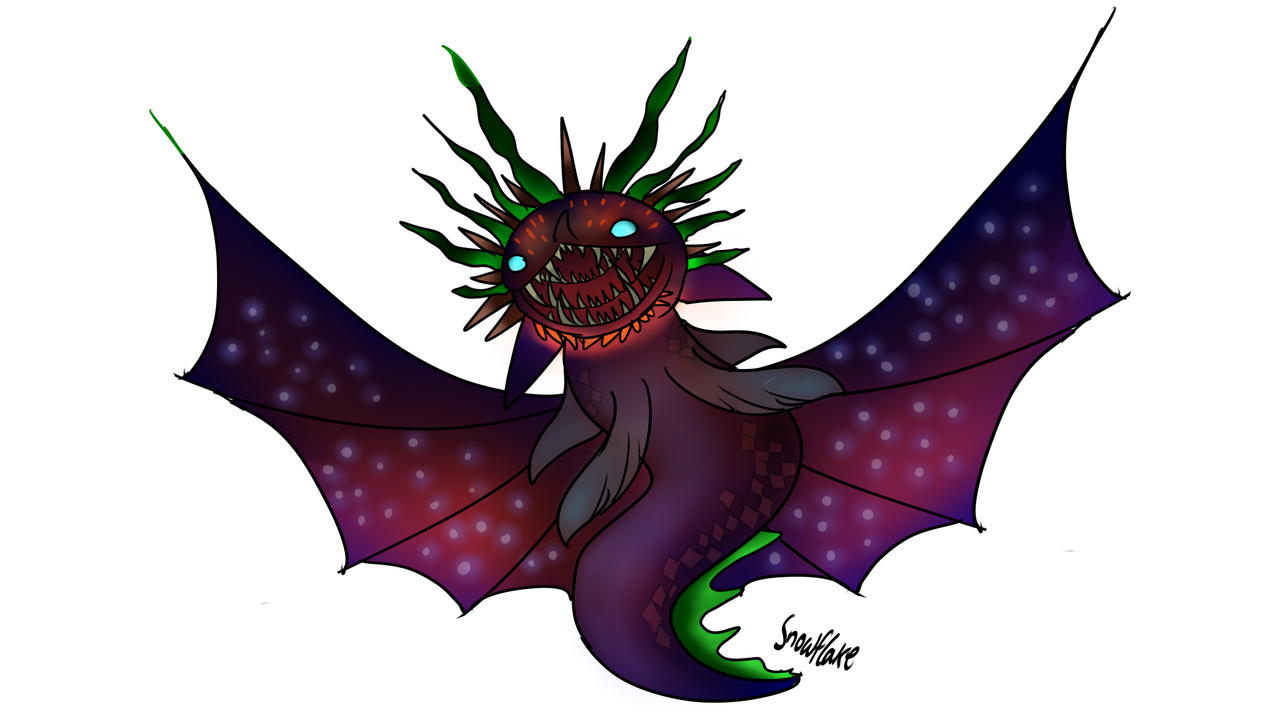 Piscatora Spinata, a Whispering Glider by snowflake12298


Nubes Gravis, a male Artillery Wyvern by Wildvanity


Emperor Scorpion by Kasanelover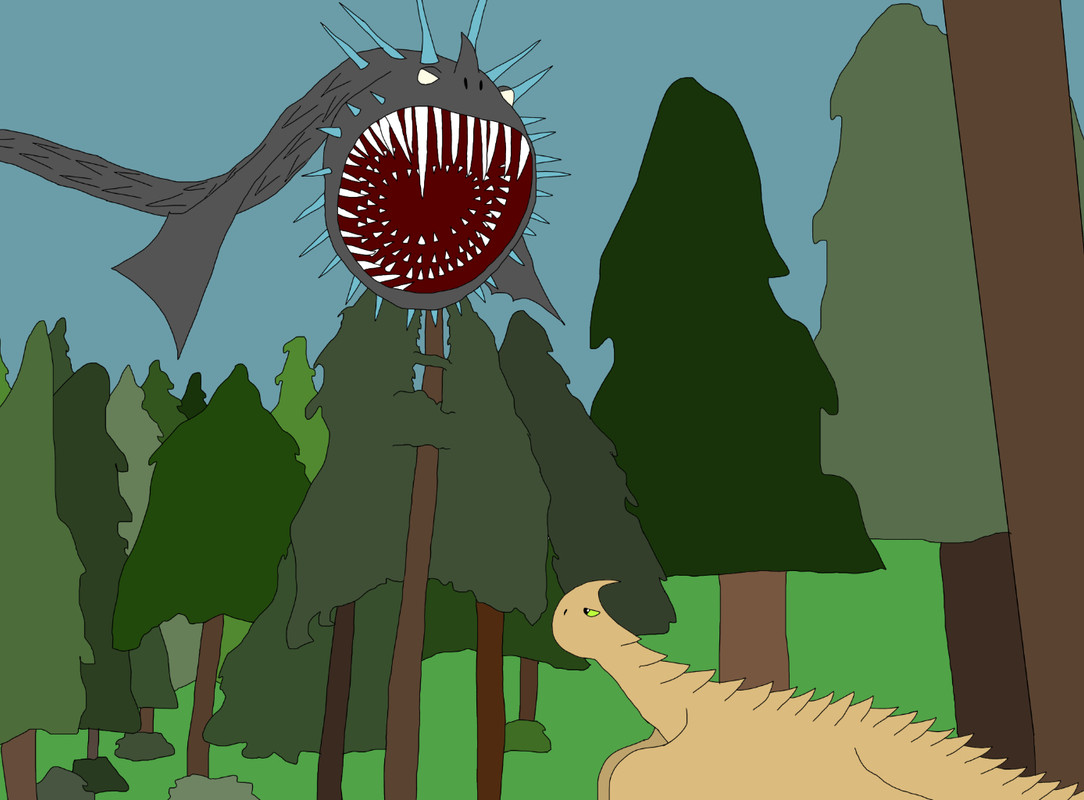 WhisperInTheDark and Sweetchbladeknives by piggyxl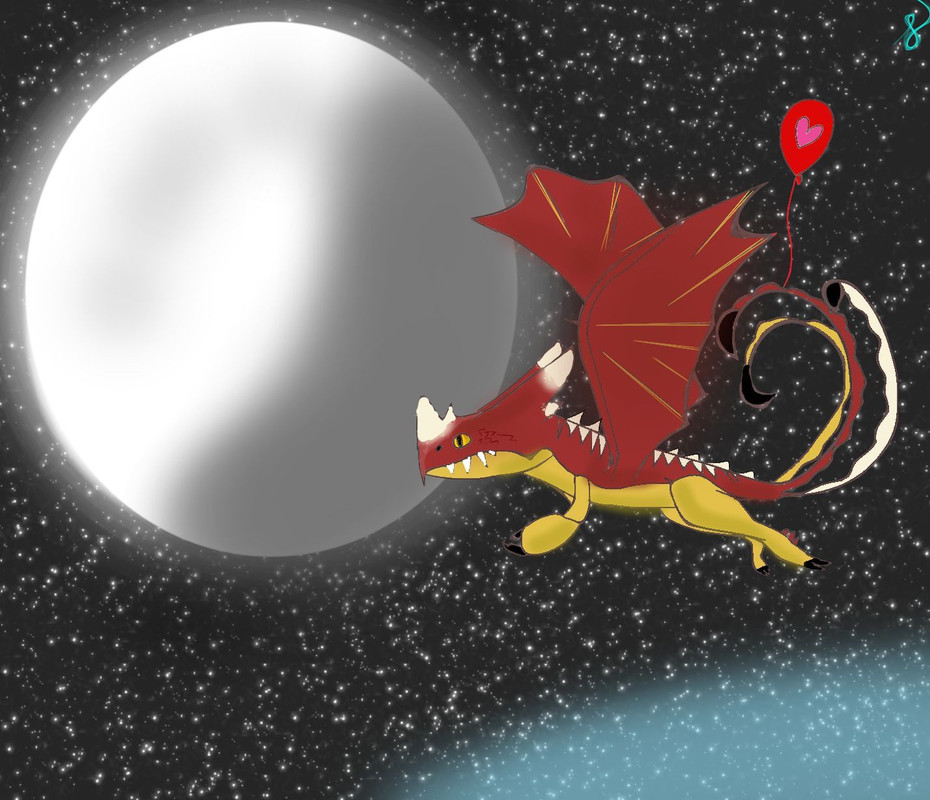 Emperor Scorpion by RoaringOrigins


Tiger Baby by ELSA II



Mudhoney and Firework by Zikta


Marinecutter by Madoka Miyazono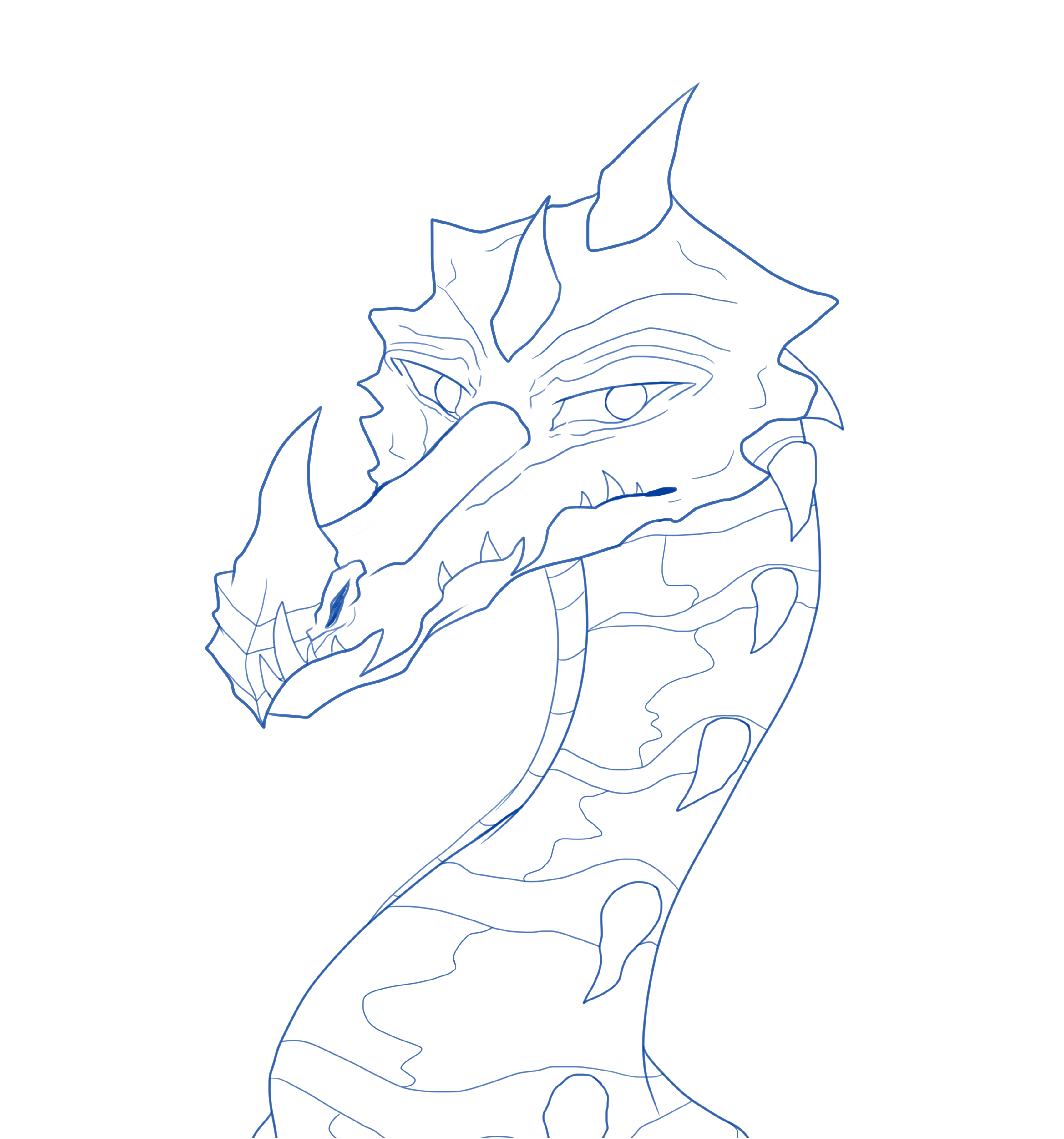 DehydratedCoyote by Fireflash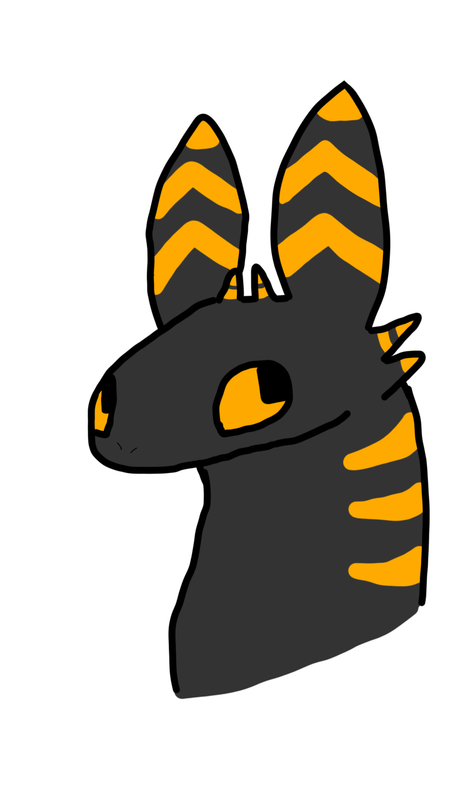 Tiger Baby by Zikta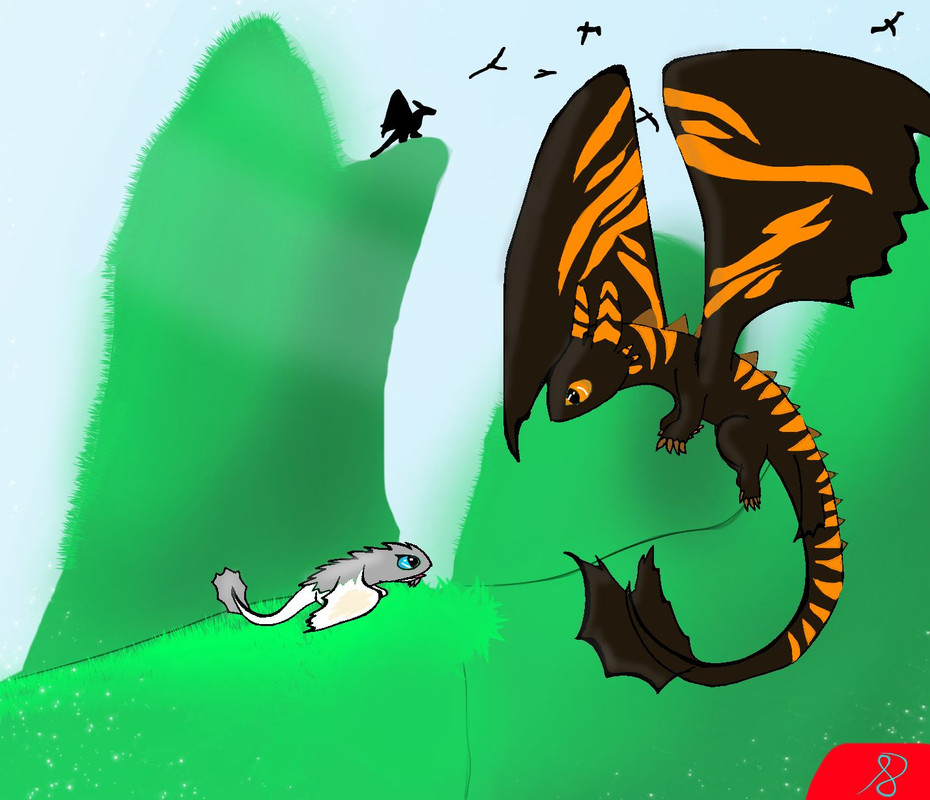 Nubecula Pulverea and Tiger Baby meeting for the first time by RoaringOrigins


Dragon Cannonball by RedHoodJason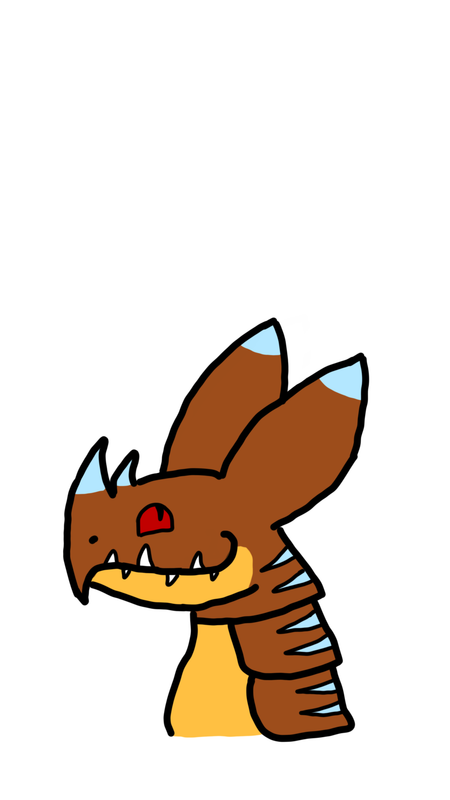 Emperor Scorpion by Zikta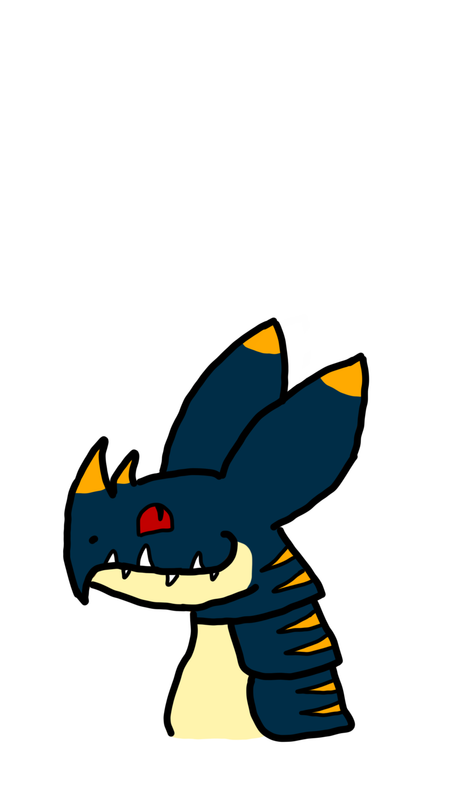 DemonStinger by Zikta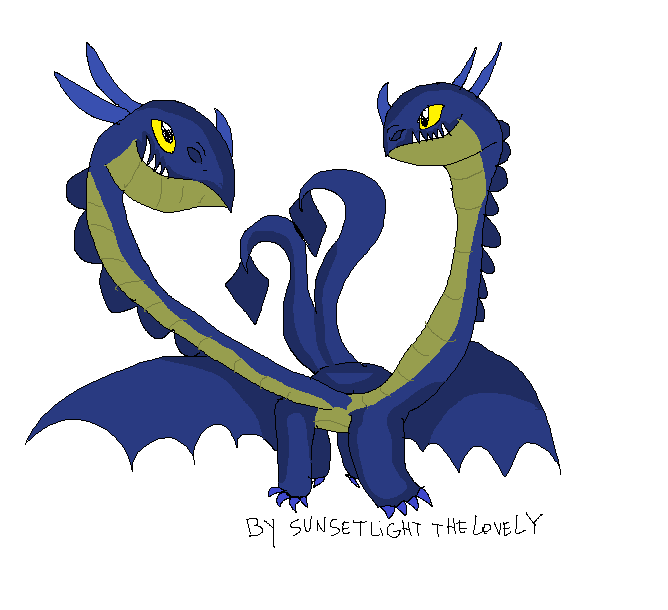 Quatsch und Tratsch by sunsetlightthelovely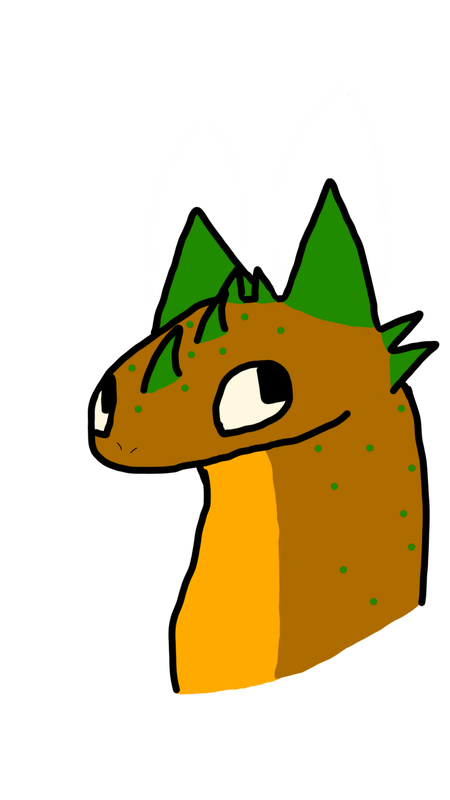 Sandstorm by Zikta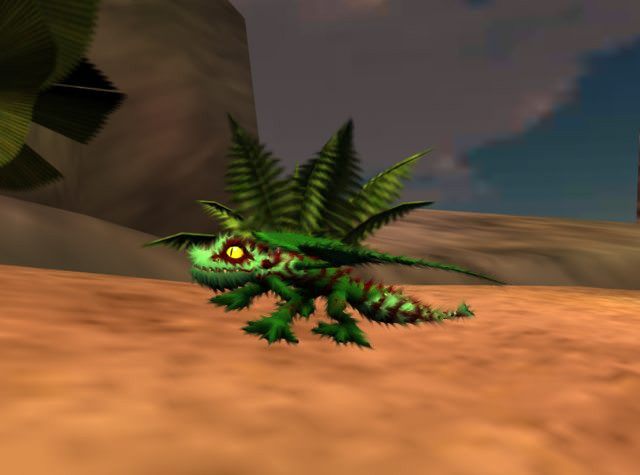 liveWire the cactus by HoneyCloudy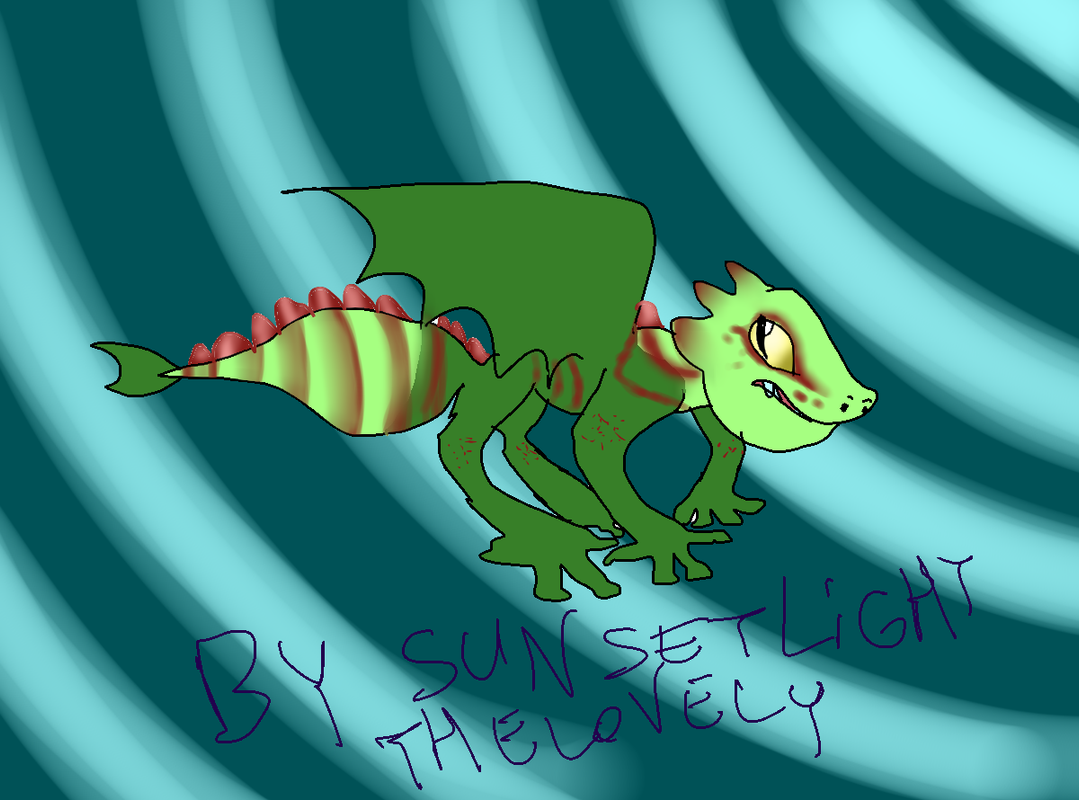 liveWire by sunsetlightthelovely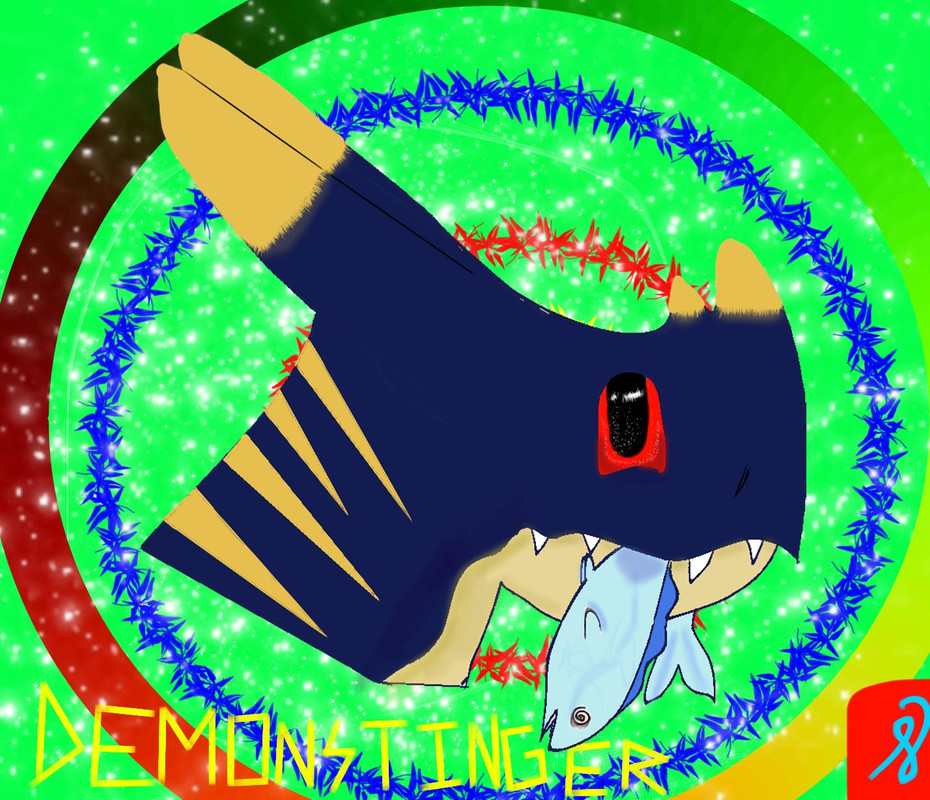 cute DemonStinger and a cute fish by RoaringOrigins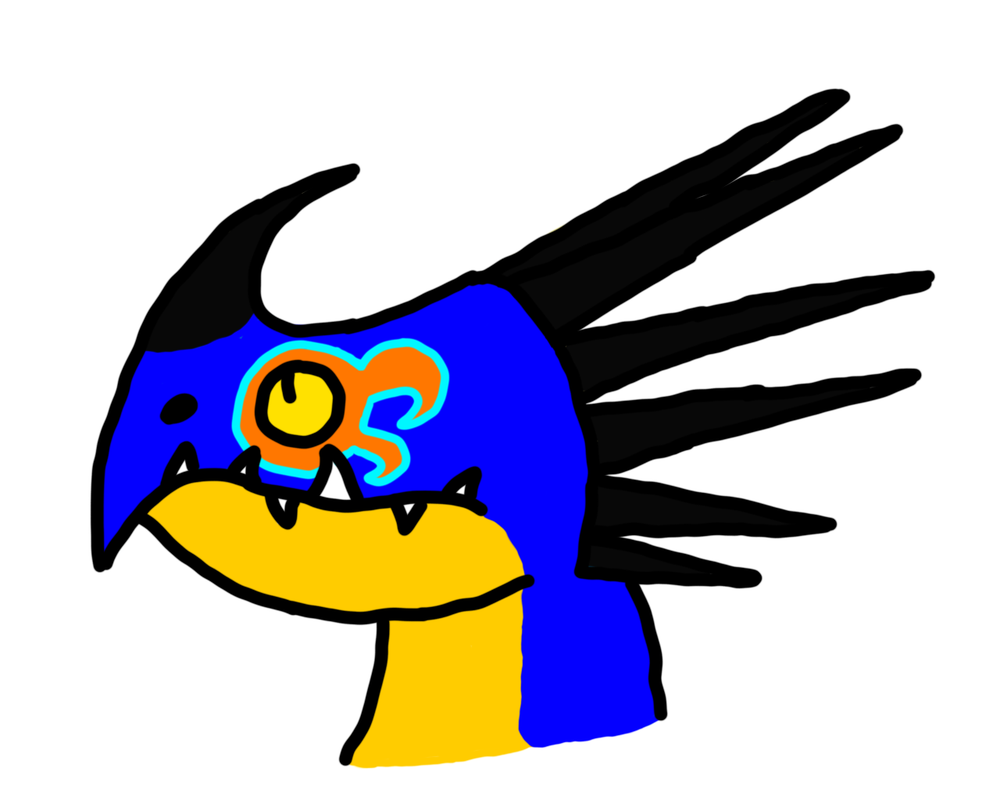 DeadWrong by Zikta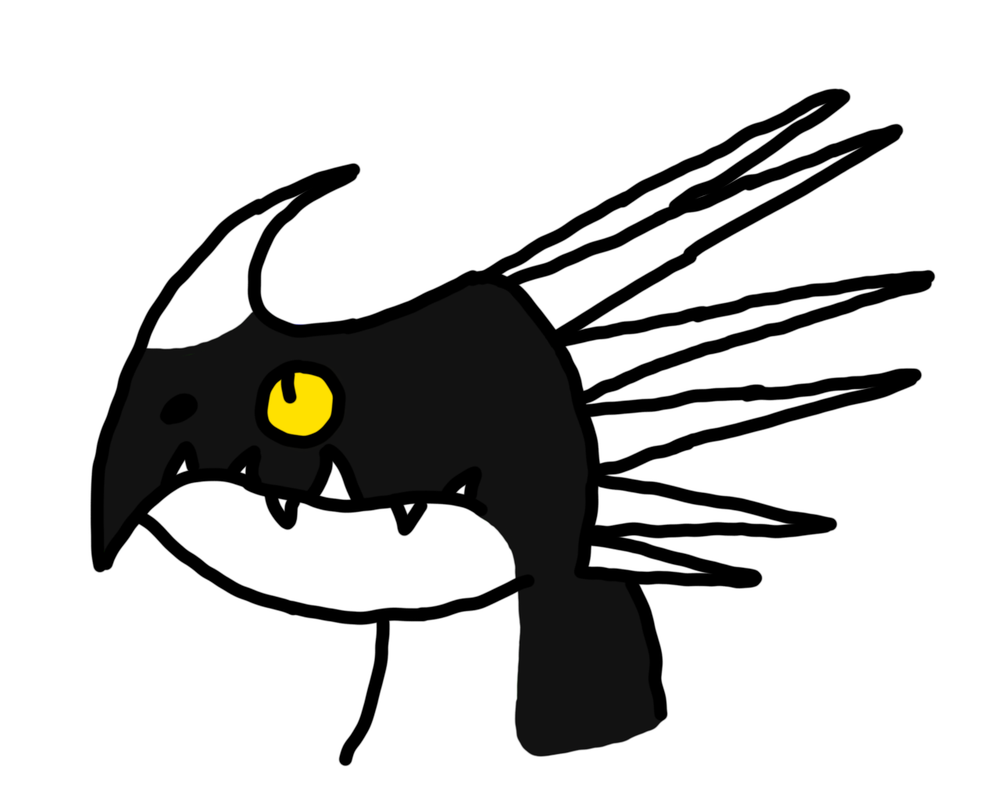 deadHorse by Zikta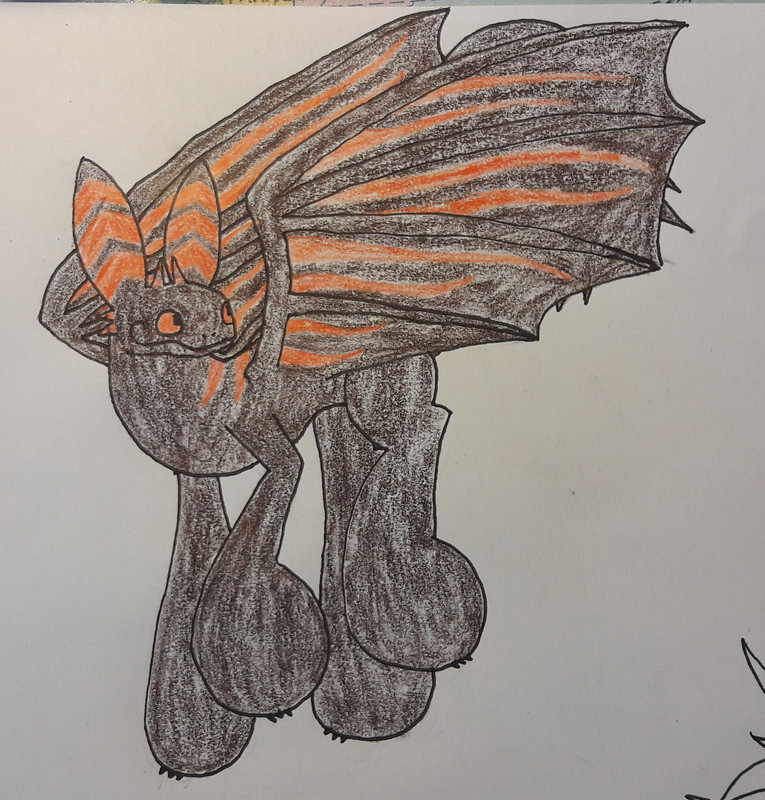 Tiger Baby by Zikta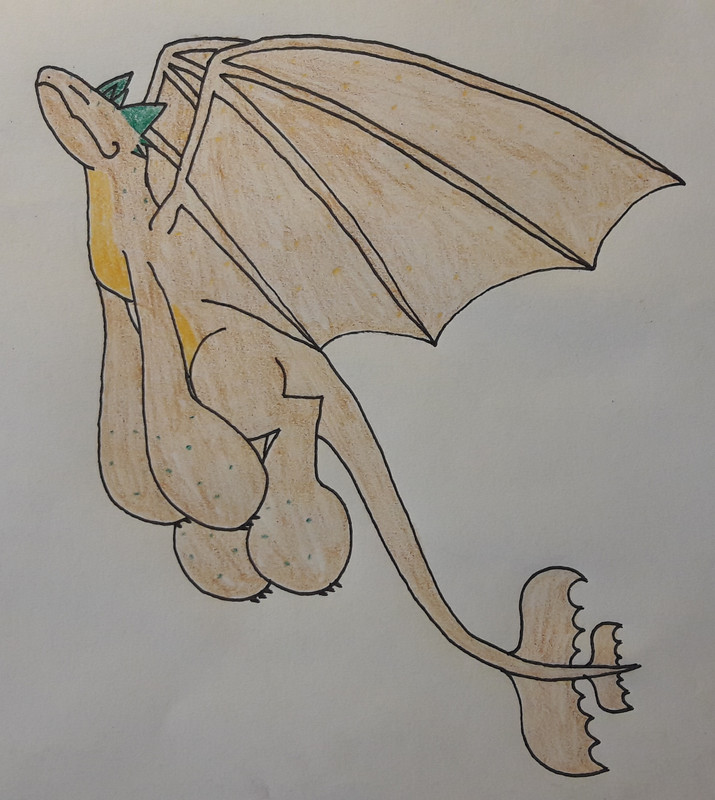 Sandstorm by Zikta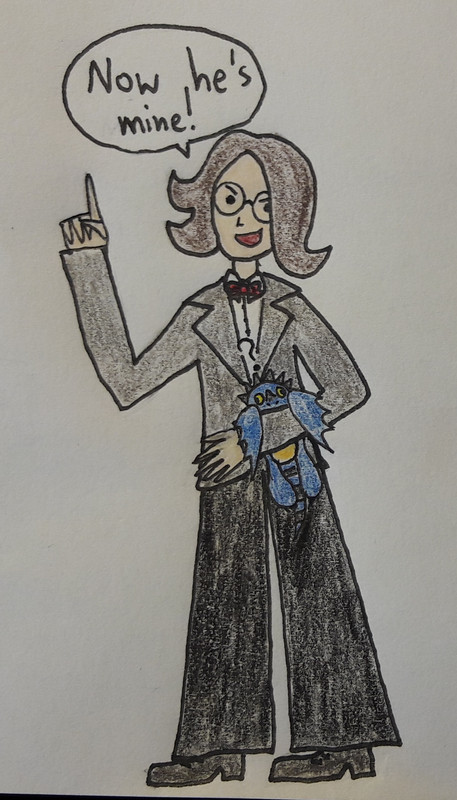 Give DeadWrong back -_- by Zikta (note that question mark)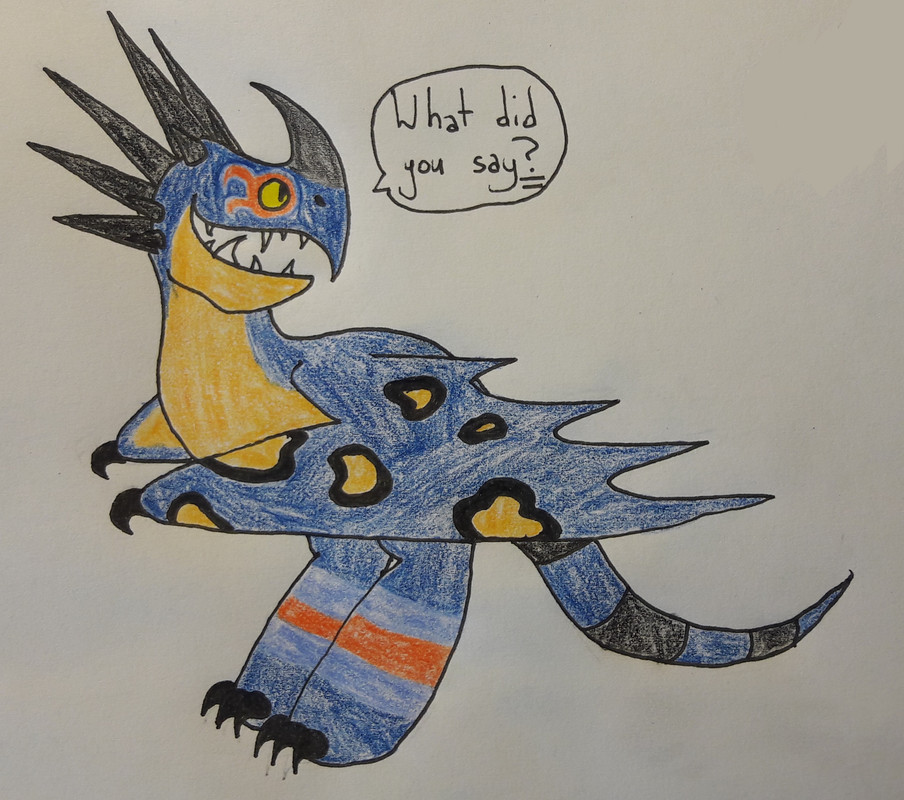 DeadWrong by Zikta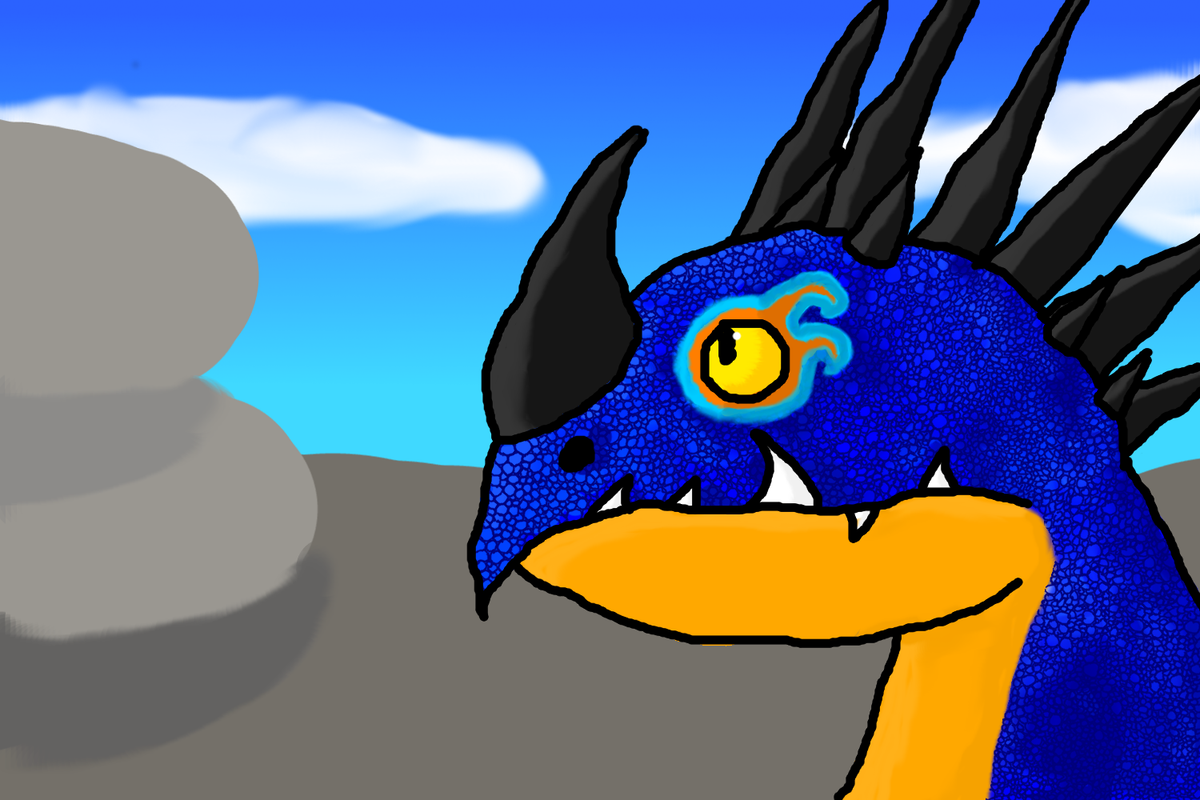 DeadWrong by Zikta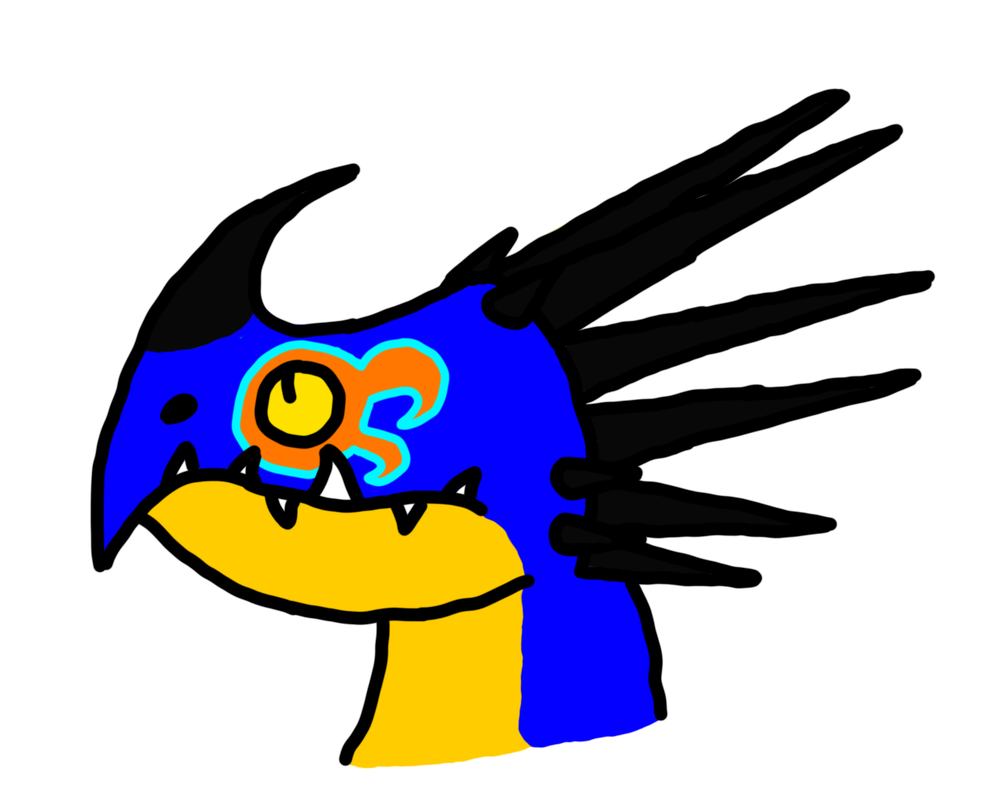 DeadWrong by Zikta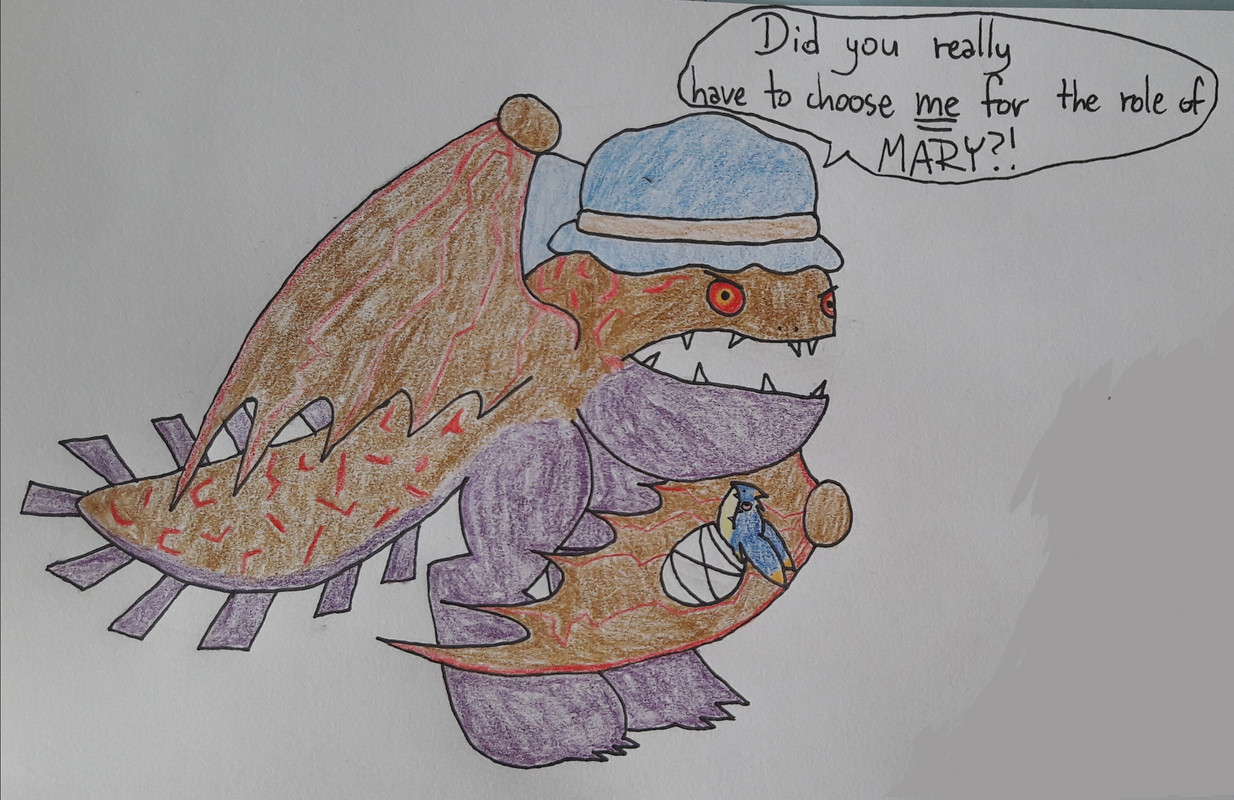 Pluto and DemonStinger by Zikta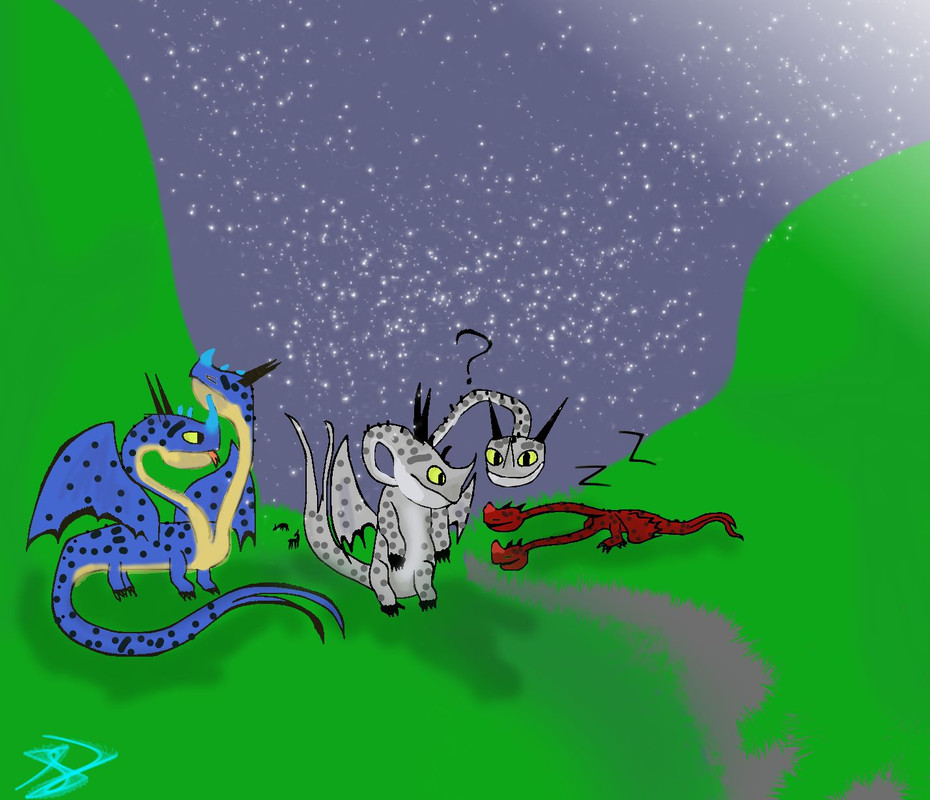 Quatsch und Tratsch, RiverAndConcrete and Ignis et Cinis by RoaringOrigins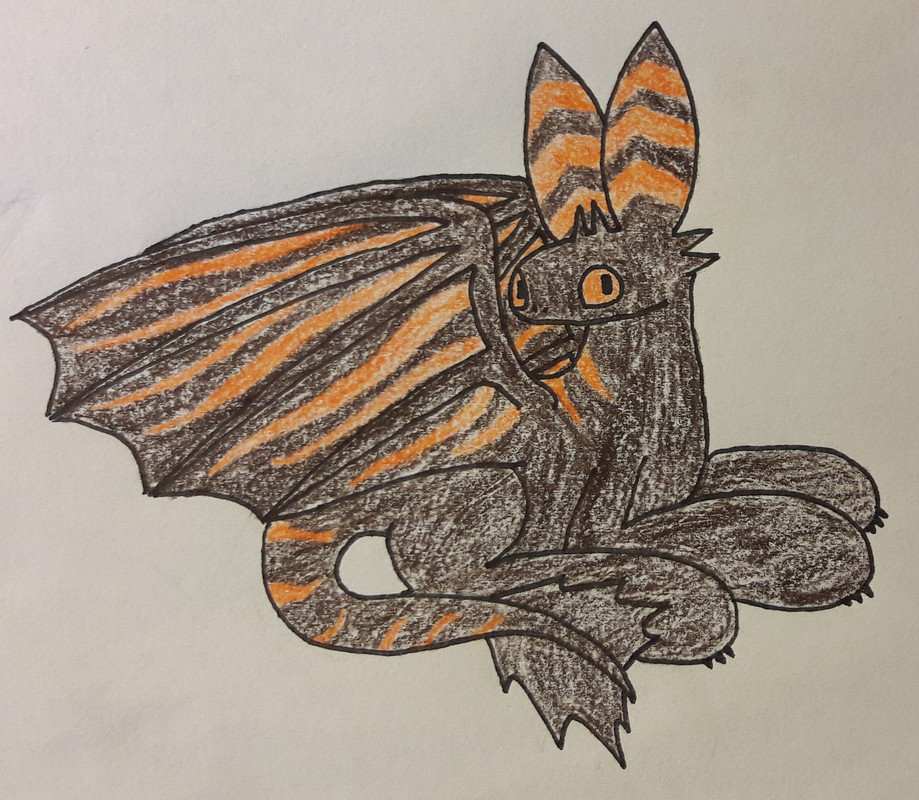 Tiger Baby by Zikta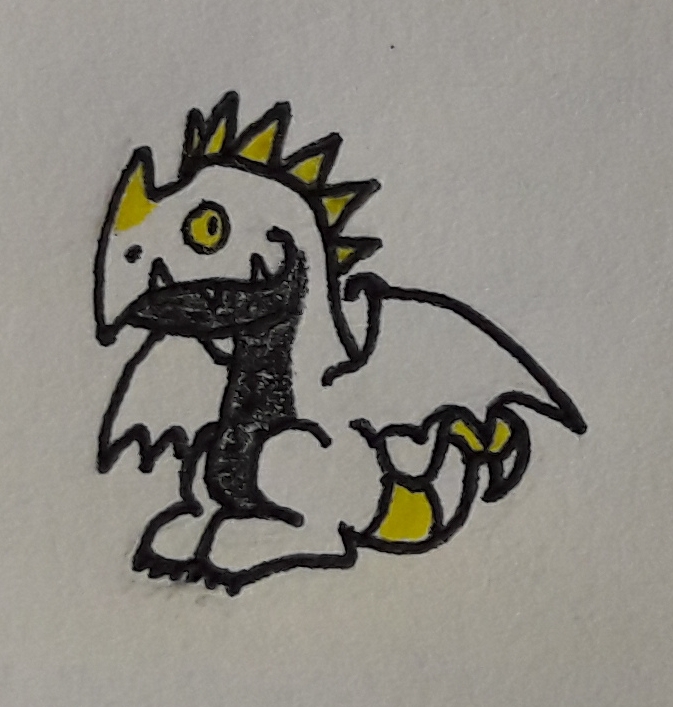 Witchura by Zikta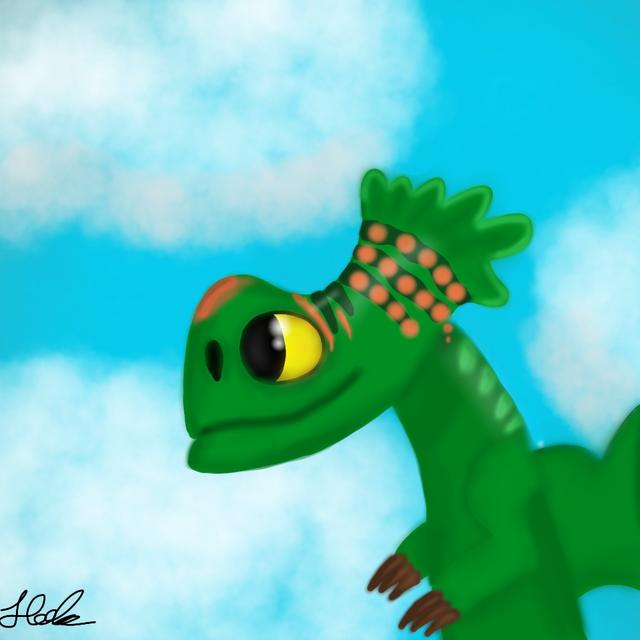 Threadfail by XxXPurpleHolkingXxX


An Artillery Wyvern egg by Wildvanity


Look who hatched! Bluehound Star the Artillery Wyvern by Wildvanity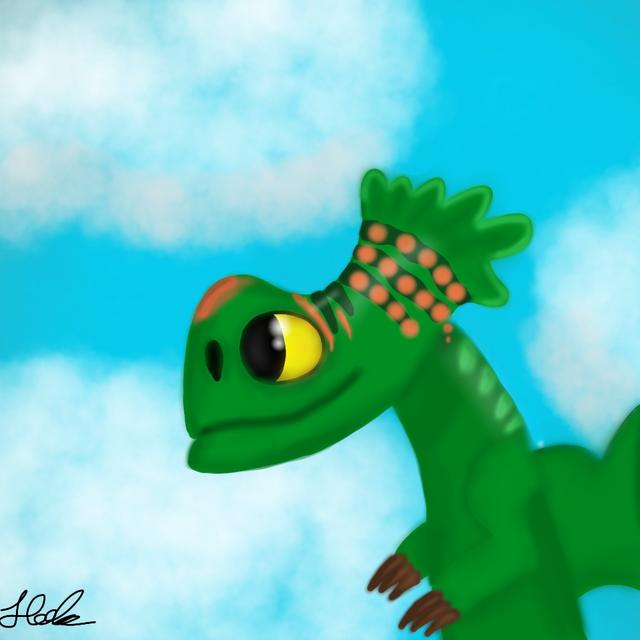 Threadfail by Zikta


Bête Traquée by LissaFish


KillerOnTheRoad as Spyrogia by ImDerpySheylaYT


Ignis as Spyrogia by ImDerpySheylaYT


Cinis as Spyrogia by ImDerpySheylaYT


Bête Traquée as Spyrogia by ImDerpySheylaYT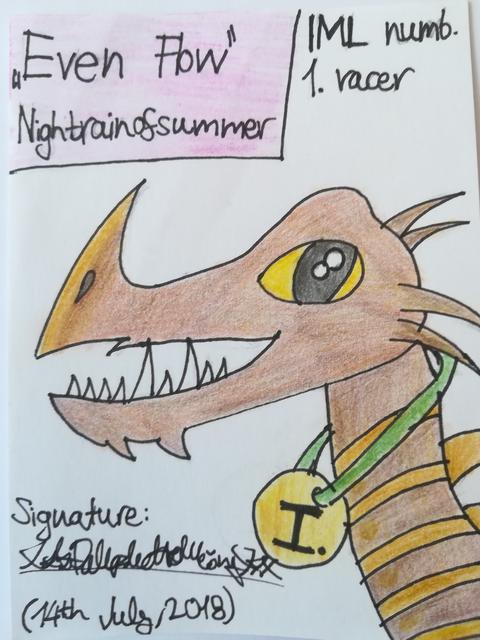 Reward with DehydratedCoyote by XxXPurpleHolkingXxX (no thanks, you're number one :3)


Tiger Baby by AndreaEaston


Sandstorm by AndreaEaston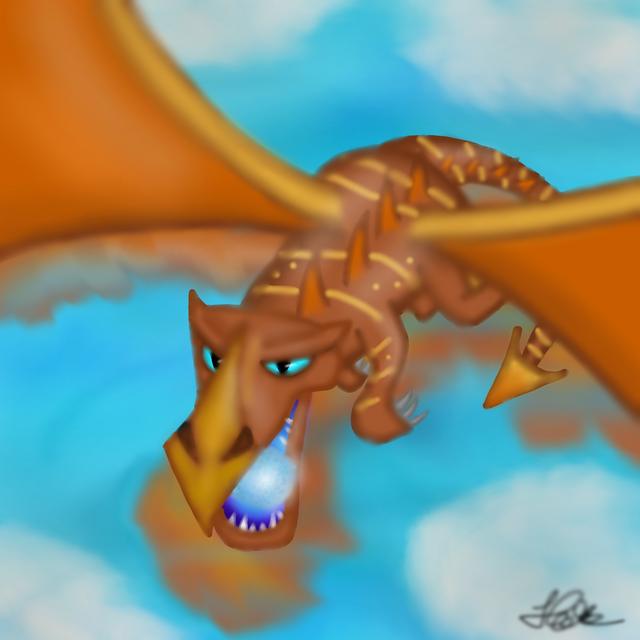 DehydratedCoyote by XxXPurpleHolkingXxX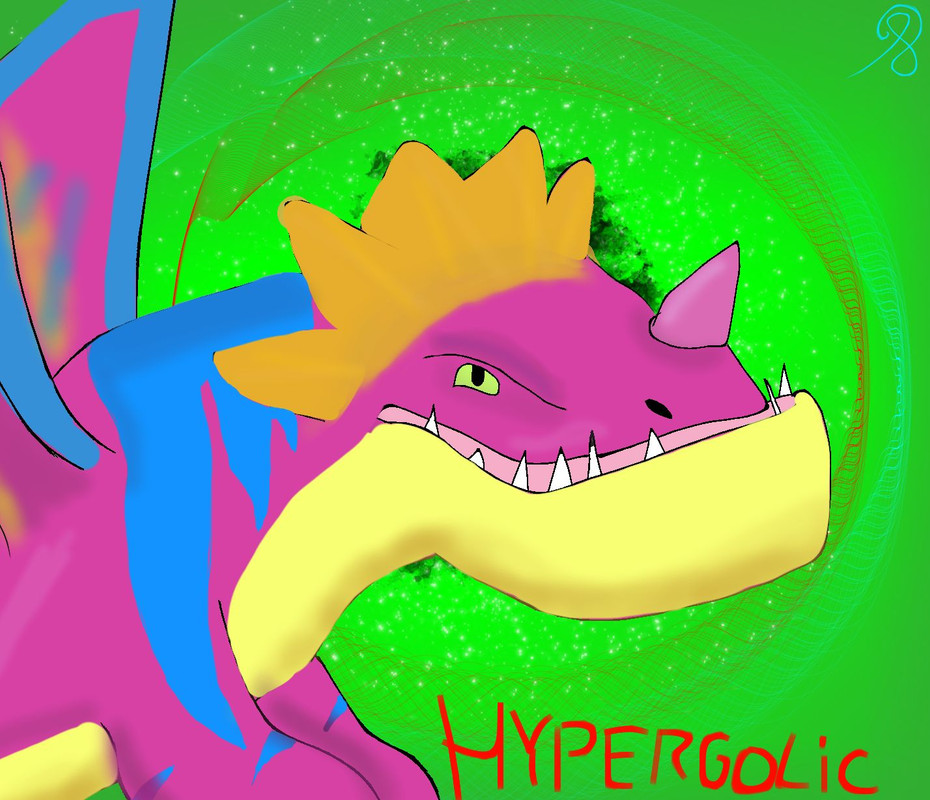 Hypergolic by RoaringOrigins


Primal Scream by LissaFish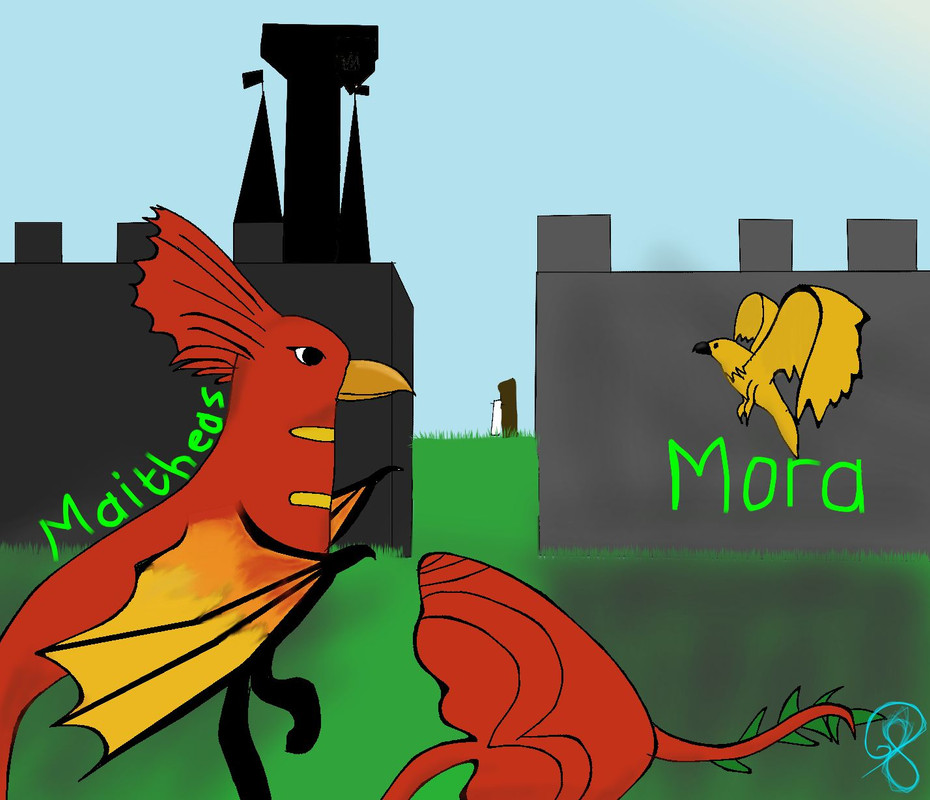 Some non-forum-RP birds by RoaringOrigins
Pics by me


Sandstorm


DeadWrong
Dragon Cave
Shortwing Spirit the Albino Dragon
Hochspannungsleitung the Electric dragon
Vasoline the Sunstone Dragon
Attitoode the Misfit Pygmy
IronCurtain the Split Dragon
Twump Towers the Gilded Bloodscale Dragon
SpeedOfSound the Carmine Wyvers
Magik Hemelfeeks the White Dragon

Wed, 11/28/2018 - 06:28
#2
TristenT
Offline
Berk's Power Player
Forgot to put something...
If you are a person who thinks that thinks scareing a cat is animal abuse dont watch this...
Wed, 11/28/2018 - 15:06
#3
전 정국!!!! -박 지민
To be honest, the first one wasn't really funny for me because he was legitimately scared of the plant or whatever that was. But the rest were pretty funny. :'D
__________________
WARNING:
This Siggy will be stripped of its words and put back up with a COMPLETELY new look!
HELLO, FELLOW DRAGON TRAINERS.
(if you want to know more about the real me and some funny things...scroll down)
Check out my instaram!!
yoojung_studio (professional Instagram)
Art Gallery
(By amazing people)
(BY THE AWESOME dogloven)
Hina by BrynneBjornsson ~TYSM~
Eurus by the amazingly talented, RedHoodJason (THANK YOU SO MUCH!)
Eurus by the Amazing *trumpet sounds* TosiLohi!!!
​Before we go any further....
I AM A PROUD ELDER IN THE CRAZY CLUB!!!! I'LL SAY IT LOUD AND I'LL SAY IT PROUD!!
My name is Valasari, Viking from the Isle of Vanaheim. Home to the sick and elderly dragons who make their final pilgrimage to this sacred land. Not many Vikings have made it past the unblinking Sentinel gaurdians, who have stone-like statue appearances and have the element of surprise upon unsuspecting Vikings. They are actually blind, therefore rely on their hearing & smell. They have better hearing than most dragons because of their blindness.
Before you ask...YES I know that this is a Signature....buuut you know......
MY DRAGONS
Saharii--Adult Rumblehorn
Zeena--Teen Monstrous Nightmare
Role Plays I am In:
I know...I need to get a life.
Between Two Worlds
Dragon Evolution: Rise of the Hybrids
ABOUT ME
I come from the Isle of Vanaheim. So far, the Sentinels have trusted me enough to live among the poor old dragons on this sacred Island. Of course, my Dragons are with me. They had to prove that they were trustworthy, as well as loyal. I have sadly moved away from Vanheim to live in the School. My goal is to become an Ultimate Dragon Trainer and then go back to Vanaheim!! I wish to see the Sentinels again....someday, after I have achieve my goal.
ABOUT MY DRAGONS
I saved Saharii from a devastating situation. Dragon Hunters had caged him, but Hiccup and I rescued him just in time.
Now, Zeena, on the other talon, has a wonderful life, I am making sure of it. I wish to befriend more dragons. I hatched her from an egg and raised her. With some help from Saharii.
Join me in my quest to save dragons from scum. And as far as dragons are concerned...I wouldn't trade them for anything.....Would You?
Random Note: I'm Dati, btw. I'm in my teens and I'm a weirdo. XD
THINGS I LOVE!
1. K-POP! (I'm training to become an idol)
2.Dragons!--WHO ON LOKI ISLAND doesn't LOVE dragons.
3.Horses--Beautiful animals
4.Razorwhips--my favourite dragons
5.My animals...'cause...well...just 'cause.
6.Reptiles--Who dosn't like scaly creatures?
7.Lord of the Rings--Obviously 'cause Gandolf is AWESOME and Legalos too
8.School of Dragons--Uh...I don't know what to say but I wish I could play it MORE!
​Favorite Books
Wings of Fire Tui.T. Sutherland
Pegasus Kate O'hearn
Narnia C.S.Lewis
Shadow Horse Alison Heart
​A Horse of Her Own Annie Wedekind
Menagerie Tui T. Sutherland
Buddy H. M. Herlong
​ (That's not all....but all my wittle brain could think of)
Funny things
I'm NOT clumsy. It's just that the floor hates me. The tables and chairs are bullies and the Wall Gets In The WAY!!
When someone told me I was in a fantasy, I fell off my Unicorn.
Friend: Did you fall?
Me: No, I attacked the floor.
Friend: Backwards?
Me: I'm freakin' talented!!!!!
The morale of this story. Just believe the cold truth that you're a Klutz. 'Cause I sure am.
If a robber broke into our house to search for money....I would laugh and search with him.
I hate it when people text me and it says "call me". One day, I am going to call someone and say "text me".
I can't dance to save my life, but when I step in dog poo, I can moondance better than Michael Jackson. =)
Dad jokes:
Dad lookes at me....."You know hon, I couldn't find a single shoe shop today". I breathe in a sigh of relief, knowing that he won't make a bad joke. Dad: "They only sold them in pairs". I bang my head on the wall.
Dad dances around in front of the ATM machine. Me: what are you doing? Dad: Just checking my balance. Me: *walks away to the car*
Dad in the morning: You know I stayed up all night wondering where the sun went....then it dawned on me.
Dad: Yesterday I ate a clock..it was very time consuming...especially when I went back for seconds!!
Dad: What's the difference between a piano, a tuna, and a pot of glue? Me: I don't know. Dad: You can tuna piano, but you can't piano a tuna. Me: What about the pot of glue? Dad: I knew that you would get stuck on that! Me: OHHHHHHHHHH
Dad: Did you hear about the guy in KC who was addicted to brake fluid? Me: No..... Dad: Good news! He can stop at any time.
Dad and I were at the store and he picks up the velcro: I wouldn't buy anything with velcro....it's a total rip-off.
Mom asks dad at Thanksgiving: How does the turkey smell? Dad: Through its nose, I guess. Me: I'm going to bed.
Dad after a nice hot shower: You know..... Me: Here it comes. Dad: Singing in the shower while washing your hair is all good 'till you get soap in your mouth.....it then it just becomes a soap opera....
That's All Folks!!
for now.....(evil laugh)
Who's online
There are currently 9 users and 140 guests online.