GOLDEN DRAGON IS IN THE STORE!!!!!
I just got on my game to find a sale on *drumroll pls* THE GOLDEN DRAGON! It's finally here on the store!!!!!
__________________
Hello! Welcome to my signiture!
WHO AM I?
Name: JadeeBug13 (yes its the same on the game, deal with it)
Rank: 1 and a half Platnium stars (On my way to 2 stars!)
Clan: Loyal elder to the Berkian Dragon Protectors!!! (Invite only clan for those who are interested in joining)
Closest Friend: Rosemeralda and Norbutt Norston
Friend Code: G47G4C
Favorite Dragon: Pouncer the Night Light and Ruffrunner the Night Light (currently have both in adult form)
Dragon Count: I've got 46 dragons currently.
Trophie Count: 3710 (and still going up thanks to racing)
Favorite Event: Snoggletog!!!!
DO NOT anger the light fury! She's my signiture protector (with fish in the deal for her of course and currently has the day off)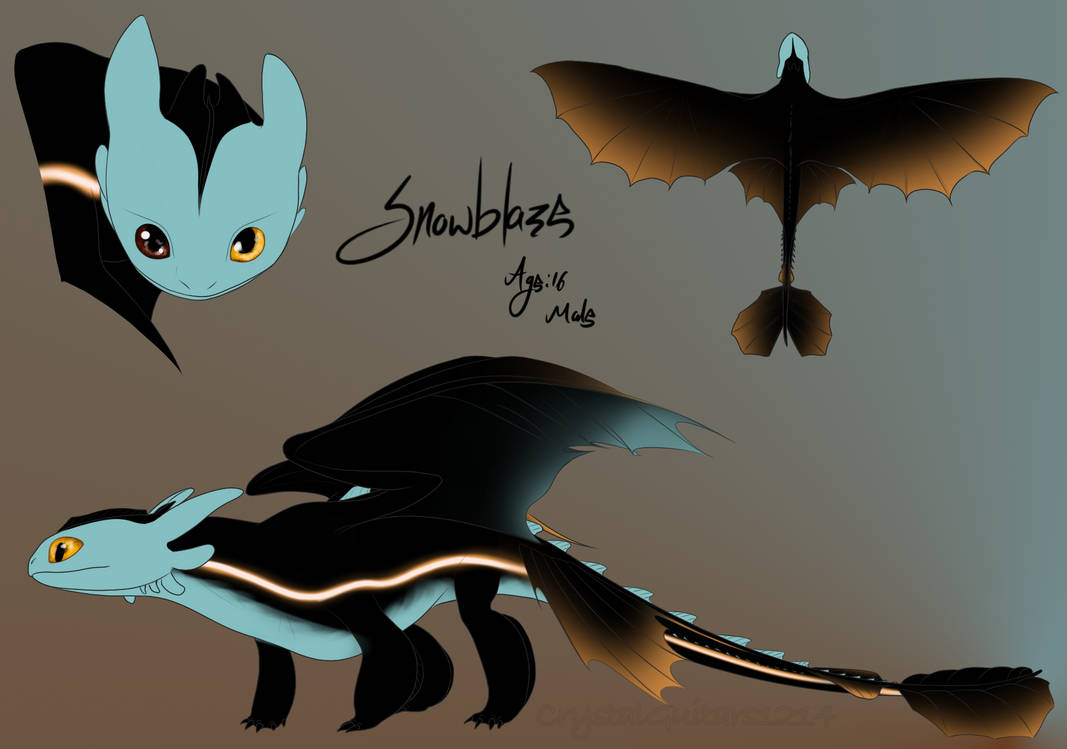 My adopted Night Light, Snowblaze! Art credit goes to DyliehIdol1214, thanks tons!!!
Banner for my clan. Credit goes to Emlaisse, thanks again!
FAVORITES
Favorite books: Oh god where do i start? I'm for Wings of Fire by Tui Sutherland all the time (Favorite character: Qibli, Favorite book: Darkstalker Legends, least favorite character: Whirlpool most likely, least favorite book: Um...idk their all good), I absolutely love the Percy Jackson Franchise (Favorite book series: Heroes of Olympus, favorite book: The Blood of Olympus is pretty good, Favorite Character: Annabeth!, least favorite book: Hmm...the Lost Hero was kinda slow, least favorite character: Gaea probably) by Rick Riordan and Warriors (Favorite book: The Darkest Hour, favorite character: Firestar!, least favorite book: No least favorite, cause they were all good, least favorite character: Tigerstar, 100%) by Erin Hunter.
I LOVE MYTHOLOGY
Anything in the..
Greek (Favorite God: Artemis, favorite hero: Medea, least favorite god: Aphrodite, least favorite hero: Jason), Norse (Favorite God: Freya, favorite hero: oh god idk, least favorite god: still determining..., least favorite hero: idk), Egyptian (favorite God: Probably Anubis or Isis, favorite hero: um...not a lot of heroes in Egyptian Mythology, least favorite god: Set, 100%, least favorite hero: again, not a lot of heroes in these myths), Roman (favorite god: Diana (Artemis in Greek), favorite hero: ehhhhh still deciding, least favorite god: Juno (Hera in Greek), least favorite hero: determining...) and the Chinese Book Journey to the West (favorite god: SUN WUKONG, favorite hero: Sun Wukong (not a lot of heroes in this book particularly), least favorite god: Jade Emperor, least favorite hero: Pigsy.)
FAVORITE SHOWS
​
Amphibia! The Owl house! And Lego Monkie Kid!
MY DRAGONS
Currently under construction, sorry for any problems! (Also a few signiture problems that need to be worked out, sorry!)
Newest dragon: Viper, my Slitherwing
~~~~HAPPY SUMMER!!!~~~~
Thu, 06/23/2022 - 13:12
#1
YAAAAAAASSSSSSSSS!!!!!!!!!!!!
YAAAAAAASSSSSSSSS!!!!!!!!!!!!!!
I FINALLY CAN GET ONE!!!!!!!!!!!!!!!!!!!
YAAAAAAAAAAAAAAAAAAAAAAAAYYYYYYYYYYYYYYYYYYY!!!!!!!!!!!!!!!!
__________________
FIX THE CHAT!
(Words of wisdom by Trainsanddragons!)
Hello. I'm Rosemeralda!
Starlight and Esmé, my Signature Guardians!
They may not be dragons, but you don't want to mess with them!
Both designed by me!
In game:
My name is Rosemeralda.
I have probably seventy-ish dragons, including all three Night Lights.
Dart is my favorite Night Light.
I love all of the dragons, but my top favorites are: Sand Wraiths (My first dragon, named BlackBird), Stormcutters (Looks like my cat), Night Fury, Light Fury, Night Lights, Triple Stykes, Deathsongs, and Skrills.
Proud leader of the clan Copycat Hiccup!
(Clan is closed off from requests, sorry.)
I mostly am seen with either a Night Light adult, purple Fireworm Queen (named Purple Magic), Deathsong, Hambanger, Triple Stryke, Stormcutter or Stormcutter Titan.
I ride whichever dragon I want to be on, at the moment.
I am fully against cyber bullying!
No one should be treated bad, no matter who they are!
I am a victim of multiple cyber bullying.
Know that I am here for you, if you are a victim of cyberbullying, and you are strong!
A small list of my favorite dragon names I (mostly) came up with:
Firesong - Deathsong
Firefighter - Fire Terror
Purple Magic - Fireworm Queen
Raxtus - Razorwhip
Zoom Twist - Deadly Nadder
Spike - Deadly Nadder
Black Bird - Sand Wraith
Imagine - Titan Sand Wraith
Gobbles - Hobgobbler
Hobbles - Hambanger
Schmich - Titan Stormcutter
Poothless - Woolly Howl
The Stig - Speed Stinger
Rock Crusher - Gronckle
Imoola (Pronounced eM-U-la. The double "Os" pronounced like "You" and the "I" is silent, making you say the "M")
- Thunderdrum
I have a pet betta that is black, blue, and has a little red on his tail, so I named him Toothless. Toothless is a crazy little fish! He never stops moving.
He also tore his fin, so he's even more like Toothless the dragon!
Though I wasn't thrilled when I discovered his torn fin...
More about me: I love cars! They are my most favorite thing on the planet! Especially the E36 318i!
I own a 318i with a manual transmission! (#savethemanuals)
My favorite car company would be MINI, and BMW second. Though I love E36s more than anything!
Probably out cleaning a car when you are reading this.
I prefer car cleaning over almost everything.
I also have Build-A-Bear Light Fury and the First Release Toothless.
I am against hacking.
I like to draw cars and sometimes dragons.
I'm a bookworm. I love Percy Jackson and the Olympians, Heroes of Olympus, Trials of Apollo, and Harry Potter.
Other things I do: I computer code a little, I crochet, and I like math.
I'm on PixilArt (send me a message if you're on there and want to follow me!).
My car model list:
Over probably 100 MINI/Mini Coopers list
Cooper S, lots of those, Countryman, Hardtops, Convertible, Paceman, Classics, Stuffed MINI
Probably around 30-ish BMWs
First BMW: I think was my little Z8 named Bloodcell.
Two Z4s, two Z8s, one Z3, three E92 ///M3s, E39 530i TWO DOOR Coupe, E39 four door saloon, Two 502 classics (one is a tin toy),
two E30 POLZEIs, ten E36s (maybe more, because I keep sewing/crocheting them) a stuffed E90, two 2002ti, three i3s, three i8s, an ///M8, a very pathetic 850i (I got it because it was such a pathetic excuse of an 8 Series, I loved it even though I disliked it!) two M4s, and probably more I'm forgetting.
Tons of vintage cars I find at thrift stores, and tons of Hot Wheels/Matchbox cars.
Some huge cars, some smaller.
I have two of the same Mustangs, though I modified one, and had to repaint the stipes on the other.
I mostly modify or restore some cars. Most of them though I keep stock.
I modified a Ford (probably F150) into being my mum's truck as a gift for her.
I did paint flames on my weird but well loved Dodge wagon.
It depends on the car with modifying though. Mainly if it needs it, or if I have an idea to make it look better.
List of my top favorite model cars, modded and stock:
Stormie, my first MINI
Scaremeralda, my 1/18 Scale E36
Snow Scaremeralda, my white 1/18 Scale E36
Smally Wally, my Dodge Ram 1500
Ferdiand, the Porsche Off-road sports car
List of modified cars:
Herbie from the Love Bug
Amber the Lambor, a Lamborghini that was once yellow and had a bent in roof (honestly, she looked like a Lego dude had a roll over in her). I made her mostly teal with yellow stripes, and cool doors that open under, instead of out or over.
Sally, my Mustang who got silver stripes and purple accent.
Grape, my Dodge wagon, got new rim color, flames, and chrome handles.
Zoe, my Countryman got stripes like a real MINI.
Moonlight, originally a Mustang, but I made into a two door E39, which is rare. She also can have her shell taken apart from her chassis.
Rosemeralda, my E36, has foil behind her headlights (didn't know my thrift store find was a rare model that was worth WAY more than I paid for.), because she looked a little creepy without it.
Dodge Viper has two different paints, blue and yellow.
Midnight, my Z4 Coupé, got a touchup of paint on her turn signals to be orange, instead of clear.
Ferdinand, my Porsche I bought at a thrift store, that had no front bumper or engine cover in the back, so I made a front bumper that looks like a welded off-roading bumper, and made bars over the engine. And he has a sweet paint job all over!

Current projects:
Fast and Furious Dodge Challenger (I never wanted to watch the movies, because I've seen enough ads to know they are horrible to the cars) because its paint was more like a wrap, and coming off so easily, I pulled it off. My debate is whether I repaint it purple, blue, or make it into a police car, or a Taxicab. Or art car.
Dodge Viper. Possibly two. Depending on if I wanted to do my other one.
MINI Cooper Hardtop will be getting a British Flag rooftop. Maybe a Black Jack or Silver Jack. (or both)
1966 Chevy Side-Step Three on a tree.
Two Lamborghinis.
Alfa Romeo race car.
Dodge Ram 1500 Biplane-truck
Probably more I'm forgetting.
Future project cars
E36 3 Series to look like my cartoon car.
BMW i8 Ultimate Sophisto Edition.
BMW M4s in Heritage Edition.
BMW M8 in Golden Thunder.
BMW M3, M4, M5, or M8 Taxicab.
MINI Cooper Paddy Hopkirk Edition.
Paddy Hopkirk's Original Mini Rally car.
My Mum's MINI.
Biplane truck with a Dodge Ram model.
Art Car, Moonlight.
Art Car, MINI.
Art Car, various BMWs.
I have even more cars, but it would make my signature way too long.
Breyer horse collector!
I have a mix of vintage and newer models.
My favorites of my Traditional models is probably my Mare, Sundancer, and Warrior, my Morgen, and Snowman!
Added to the list: Monty the Old Timer, and Cloudjumper the miniature horse!
Favorites of Classic/Freedom Series: Cantering Mare named Winny, and show name is Hocus Pocus. She's a beautiful horse! I also have Spirit, who is one of my other favorites, along with Mercedes and Poseidon. I love all my Classics/Freedom horses.
Favorites of my Stablemates:
I have a lot, so hard to choose, but I love my Palomino Mare named Rose, Totilas, Painted Magic, and their foal Fifinella, Esmeralda my vintage mare, Renzo my Morgen, my trotting mare that's a strawberry Appaloosa, Cupcake the Highland pony, and finally, Midnight Cruiser.
Music lover!
Favorite bands:
Beatles
Boston
Steely Dan
Imagine Dragons
Led Zeppelin
Proud Owner of Esmeralda, the Little Bimmer!
Old BMW 318i Classic with a 5 Speed manual!
Hoping to convert her into an EV!
Esmé is on Instagram, known as @esmeralda_the_little_bimmer Please don't get on just to message me on Esmé's account though. I probably won't respond on there. (Happened before, so just letting it be known.)
Things I need to fix on Esmé:
Too many! XD
This is the car that I fell in love with as a little girl, and have dreamed of owning my whole life, until the wonderful day I got her as my first car!
And those that know me, know that I talk about Esmé probably more than I talk about myself!
This is the car that has helped me through tough times, and had shared joys and adventures with me!
Favorite thing about Esmé? She's a manual transmission, and Boston Green!
Least favorite thing about Esmé? Nothing! (Except when she breaks a semi-important part...)
Weirdest thing found in Esmé? Plenty! But Wasp nest in the door jam has me head scratching.
What's it like owning an old BMW? Fun! Obviously!
Are there any downsides to owning Esmé? My empty wallet is the answer...
Do you love Esmé more than people? I spend more time with her, but that's because I'm a weirdo with not many friends, but I don't really care, she's like a second part of me!

Esmé during a scavenger hunt... (Not a happy Bimmer.)
Esmé and the Scaremés hanging out for some drone shots!
One of the best looking stick shifts there is!
That's all for now. Will add more to my signature later!
Who's online
There are currently 6 users and 776 guests online.