GIF Edits!
I recently discovered I can kinda make not-very-good GIF edits to some extent, provided certain conditions are met. SO, I have decided to open a thread where you can request your own GIF edit! Here's how this is going to work:
Since I have no idea how this is going to go, and I don't want to be swamped with requests, there will be only three spots. If I find I can accomplish those without too much trouble, I may open a second round, and so on. Like on my Dragon Banners thread, I reserve the right to turn down any request for any reason. If your request is turned down, your spot will be open for another request, whether from you, or from another user. Also like my other thread, this will operate on a first-come, first-served basis. You will provide the GIF to be edited and the details of how the colors should be. Note that I am only able to make color edits. I cannot add/remove markings, etc. Everyone got that? Good.
Now I mentioned that certain conditions must be met if I am to edit your GIF. Those conditions are as follows:
The GIF must have at least one frame of nothing but background. This is because I use the difference (to be precise, a Difference Key) between the background and the other frames to determine where I adjust colors. If I don't have this, I end up adjusting the entire image's colors, because my editing program (Blender) has no way of determining what's foreground (I.E. dragon) and what's not.
The background/camera in your GIF must remain stationary. This is for basically the same reason. If the background's moving, there is obviously going to be difference between frames, the Difference Key is going to pick up on that, and I'm going end up adjusting colors where I shouldn't. Very slight movement would probably be acceptable, as I could most likely filter it out, but anything more won't work.
I think that's it. Sorry about the stringent rules, but that's what I have to work with. Here's a quick example of what I can do, arranged into a nice table that the forum will most likely destroy, because it does that:
Original: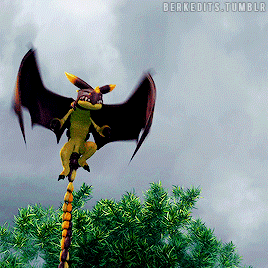 Edited: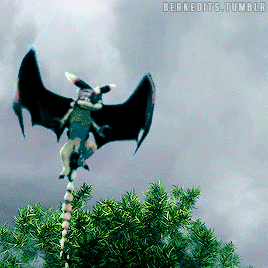 Like my Dragon Banners, you can use your edited GIFs anywhere you wish. Credit is appreciated, but not required. Enjoy! :)
Tue, 03/30/2021 - 16:29
#4
Uh yes I did know you can't do markings
Uh yes I did read you can't make the markings, I was saying if you can get close to it. And for "turn him purple" it can be any purple. Again the keyword I used through my post was if. As in if you can't do it or if that doesn't work I can change the gif and etc.
Tue, 03/30/2021 - 16:41
#6
Dunno if editing my post
Dunno if editing my post worked but if the background and eyes are too similar could you make this hobblegrunt gif sky blue?
Tue, 03/30/2021 - 17:13
#8
Nah I don't think your
Nah I don't think your requirements are too strict, but it's kinda hard because I have no idea what a frame of just background is, and it's kinda confusing when you just say markings, it would sorta make more sense to put that you can only so one color or something like that.
And, since that won't work how about this?
https://images.app.goo.gl/ERMrWhHC69BFa6cz8
If that gif works can you make the monstrous nightmare lime green like this: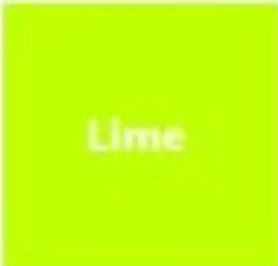 Tue, 03/30/2021 - 17:38
#10
Yes it's makes sense, and I'm
Yes it's makes sense, and I'm aware of how animation works I just can't think today. But thank you for explaining but it is hard to find dragon gifs with a frame of just background.