Since the games a bit slow lets chat!
Since the games being a bit buggy and slow right now I wanna ask yall a question.
Out of all the dragons avaliable whats your favorite non popular dragon?
Ill go first! Mine would have to be the windwalker and sliquifier!
__________________
Hi! My name is Mack! I have 3 accounts if you see me in the game say hi! I love meeting new people!
Art Gallery!
So many wonderful people have done art for me I've put them all in a couple of collages! (I will credit all artists at the end)
Zephyrus!

My Other Dragons!

Fan Dragons!
























"I've decided I don't want to fight dragons"
-Hiccup Haddock
Profile Picture by Hillevij
Artists (Also including artists whose pictures aren't in here!): Hillevij, ImDerpySheylaYT, The Blobfish Queen, LissaFish, Megaboltphoenix, DyliehIdol1214, ParakeetAndine, Astridstormflyo, Chameishida, Fireflash, and Minion V1!
Fri, 05/06/2022 - 16:37
#1
I love the silverphantom a
I love the silverphantom a lot. It's such a gorgeous dragon. It's wings have such a gorgeous design and it's colors are just stunning. It needs a lot more love.
Fri, 05/06/2022 - 16:38
#3
Blacksand dipped the subject in chocolate and ate it...
Mine would be the Sweet Death. I love the little teddy bears :3
__________________
Welcome To My Signature!
Hello, im Blue, but u can call me THE QUEEN OF SHADOWS or just simply Blue...
Coconut, my Howlain, is my Signature Guardian, and he can kill you with the power of cuteness!
Made by Chameishida
My other Signature Guardian, the Elder Sentinel, his name is Guardian, and he is the Co-Guardian
He is too old to be up front, no one wants him to get hurt, but he wanted the job,
so he didn't get the up front job, but the Co-Guardian job, and did you know, he is 683 years old!
Made by Chameishida
Just to let you know, I am NEVER EVER doing role plays EVER AGAIN
Some stuff about me!
(im a bit crazy, so im just telling you that im human, in case you didnt know...or maybe im a night fury, who knows XD)
Name: cant tell u (no, my name is not "cant tell u", thats just weird)
Fav animal: WOLF
Fav HTTYD dragon: SAND WRAITH, WOOLLY HOWL
Gender: female
Age: 12
Fav books: Wings of Fire, Pax
Fav movies: How to Train your Dragon, Spirit, Encanto
Bugs and glitches that have happened to me so far in-game:
i get daily pink blobs in some maps, also daily my dragons dissapear, (did i spell it right?) and you can't mount them, also once when i was doing a quest to age up my teen Whispering Death, Sparksaw, i had her mounted and my finger pressed the "show avatar" button, but my viking didn't dissapear, my dragon did! then i was sitting on nothing and i spun and couldn't control it! the joystick wasn't working, so i had to reload the game, but when i got back the quest restarted.
Clan: Isle of Gazoo
Banner by EmeraldHuntress65
psssssst! if you see me ingame, just chase me and shoot fireballs at me, and if i see you ingame, i'll prob do the same...
In-game Info:
Main viking: Fearlessbluedragontheloyal
Second viking: TheAmazingCrystalSky
Third viking: MayaDemHooman
Fourth viking: Falerok
Fifth viking: (just random letters imma write it down later)
Main dragon for first viking: black sand wraith, blueish/purplish woolly howl
Main dragon on second viking: purple flightmare, light blue groncicle, purple snafflefang, black skrill
Main dragon for third viking: (in hatching)
Main dragon for forth viking: black flightmare
Main dragon for fifth viking: green rumblehorn, red zippleback
I have a DeviantArt account! My username is BlueandBlacksand, plz watch me :3
Meet Coconut's friend, Valor, the Titan Gluespit!
Made by Chameishida
My forever growing dragon family:
Strike Class
Frostflake-adult female woolly howl
(spot reserved for Woolby the Woolly Howl)
(spot reserved for CrimsonWolf the Woolly Howl)
(spot reserved for Icicle the Woolly Howl)
NocturnEx-adult male skrill
(spot reserved for Zapp the Skrill)
(spot reserved for Nyx the Night Light)
(spot reserved for Storm the Night Light)
(spot reserved for Cosmo the Night Light)
Sharp Class
Star-adult female stormcutter
Papercut-adult female razorwhip
(spot reserved for The Searing Seathsizzle the Razorwhip)
Pickle-adult male prickleboggle
Tidal Class
Blacksand-adult male sand wraith
Dream-adult female sand wraith
Ocean Star-adult female sand wraith(deseased)
BurntEmber-adult female sand wraith
Wave-adult male thunderdrum
Basil-teen female thunderdrum
Goldrush-baby male thunderdrum
Monster-baby male thunderdrum
Sonica-baby female thunderdrum
Electro-adult female shockjaw
Bubble-adult female shockjaw
Deathinator-adult male shockjaw
WaveStar- adult male shockjaw
Starglow-adult female windwalker
Tracker Class
Dawnstar-adult female deadly nadder
Duskstar-teen female deadly nadder
Glorystar-baby female deadly nadder
Moonlight-baby female deadly
Ocean Star-adult female deadly nadder
Prism-baby male deadly nadder
Gum-adult female deadly nadder
Grechn-baby female deadly nadder
Indigo-baby female deadly nadder
Bullcrown-adult male rumblehorn(deseased)
Watermelon-adult female rumblehorn(deceased)
Stoker Class
Charcoal-adult male nightmare
Va-teen female nightmare
Shadow-baby male nightmare
Golden Fury-baby female nightmare
Diamond-teen female nightmare
Ignis-adult male nightmare
Venom-adult female flame whipper
Ash-teen male typhoomerang
(spot reserved for Boogles the Abonibumble)
Boulder Class
Plum-baby female gronckle
Mossy-baby male gronckle
Skittles-adult male gronckle
Klad-baby male gronckle
Coldvein-teen male groncicle
Iceberg-adult male groncicle
Sparksaw-adult female whispering death
Snuggly-adult male whispering death
Ella-baby female whispering death
Pendant-baby female whipsering death
Geode-adult female snafflefang
Heartkeep-teen female eruptodon
Broski- baby male eruptodon
Noodle-adult male grapple grounder
Sunstone-teen female shovelhelm
(eruptodon in hatching)
(eruptodon was literally in hatching for over a year)
Mystery Class
Glimmer-adult female flightmare
Ice-adult female flightmare
UltraViolet-adult female flightmare
IronTail-adult male armorwing
Bandit-adult male armorwing
Pinky-adult female armorwing
AirFire-adult female armorwing
Spark and Sparx-teen male/female* zippleback
Sugar and Spice-baby female zippleback
Dude and DJ-baby male zippleback
Red and Sus-baby male zippleback
Trixy and Trickster-baby female zippleback
Sweetclaw-adult male sweet death
NonToxic-adult female slitherwing
(spot reserved for Titan the Chimeragon)
(spot reserved for Nebula the Cavern Crasher)
(spot reserved for Bits and Bobbles the Ghastly Zapplejack)
*Spark is male and Sparx is female
My little pixel dragon army were made by Chameishida! Beware! THEY ARE READY FOR WARR! >:D
ART CORNER!
(yes, i know its not a corner just-uhhh...)
Snow the Night Fury by Dravas
Titan the Chimeragon by Dravas
Ekkar done by Toothless0603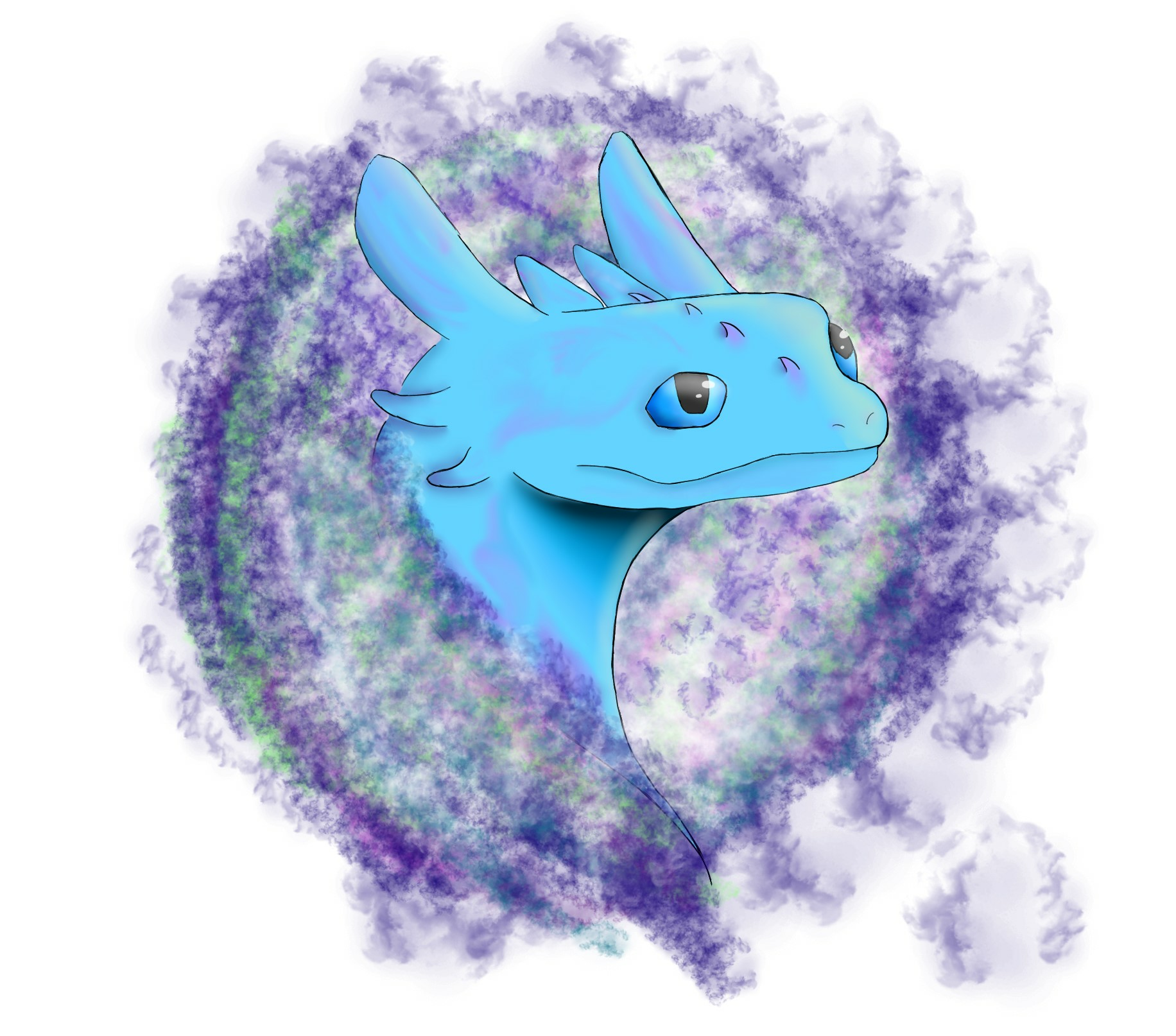 Stardust done by Frost Shards
These two wonderful Ikran-Hybrids are made by the fantastic Toothless0603
Frostflake by DyliehIdol1214
The Guy XD by Joy_The_Terrier
Zephyr by toothless0603
want a skyfyre like this? its my fandragon! get one here:
http://forum.schoolofdragons.com/content/skyfyre-dragons-need-homes
Nyx the Brawler Stryke by ZestyDragonWing!
ART OF BLACKSAND DOWN HERE!
Blacksand by LissaFish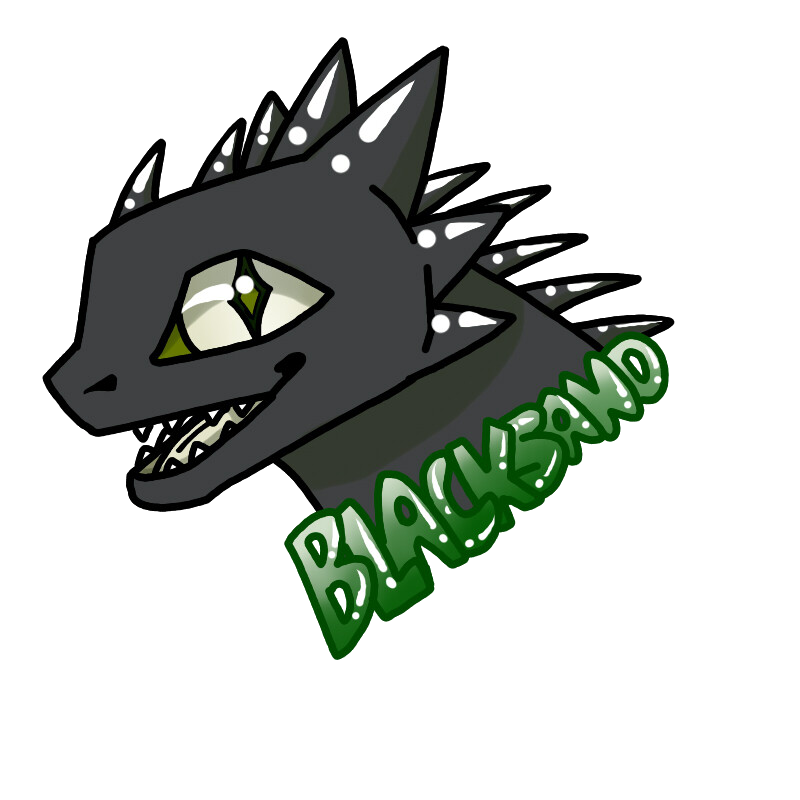 Blacksand by Tigerli1y
Blacksand by WoollyHowlEra
Fri, 05/06/2022 - 16:48
#4
Sweet deaths are so
Sweet deaths are so overlooked :( I just wanna give them all a hug
Fri, 05/06/2022 - 16:49
#5
awwww! I have one named Bubby
awwww! I have one named Bubby who I am still trying to age up!
Fri, 05/06/2022 - 20:06
#6
Sweet death is my favourite
Sweet death is my favourite Rise of Berk dragon that's in this game as well! It's my second favourite of all Rise of Berk dragons after the Hackatoo.
__________________
I've been login in the game more usaul lately so, Hi! My Viking's name is 'Tahno'. I'm in Zesty's Humbanger Studio clan now. Come say Hi! Friend Request is A okay but need to notify me outside of game first otherwise I will ignore.
(Both Renders in this signature are done by LPS100! Thank you!)
--------------------------------------------
------------------------------------------------------
Fan dragons Customizables
(grey means closed)
------------------------------------------------------
Come get your random Dragon Pixels!
HUMANIZED DRAGON l OC STORAGE l HUMAN + VIKING REQUEST
l THUNDERDRUM HYBRID BEST HYBRID l CHAMEISHIDA'S QnA l DRAGON RAFFLE
Wooly Razor adoptable l Deathly Singflyer Adoptable
Swiftwing and Relentless Razorwing Customization l Laxing Blizzadorn Adoptable
HTTYD Dragon Quiz l Titan Comparison l Hybrids Comparison l Hybrids Skin
Modern SOD Info Thread l Rescue Riders Tierlist l Dragon Fusion Generator
------------------------------------------------
Fri, 05/06/2022 - 18:29
#7
Of the dragons that I have
Of the dragons that I have probably the Eruptodon, I really like big round dragons! And of the ones I dont have I love the Thunderpede, funky caterpillar dragon my beloved <3 (most of my fav dragons are boulder class)
__________________
** Art corner **
Other people's beautiful art <3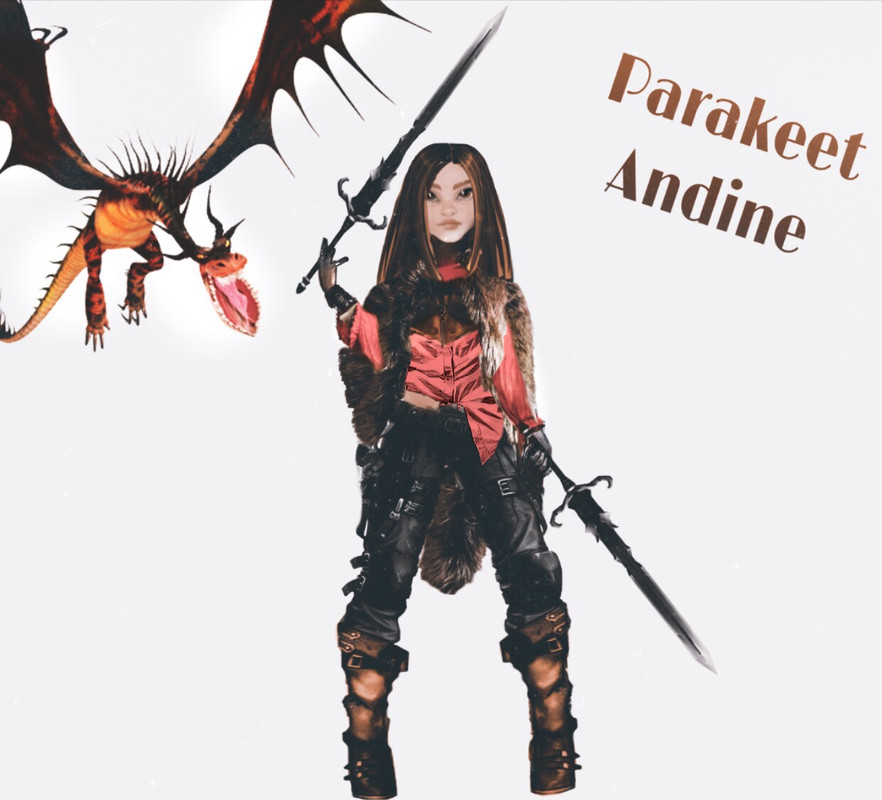 By X Katerina Pettrova X
___
By LPS100
__
By VicZarSky
__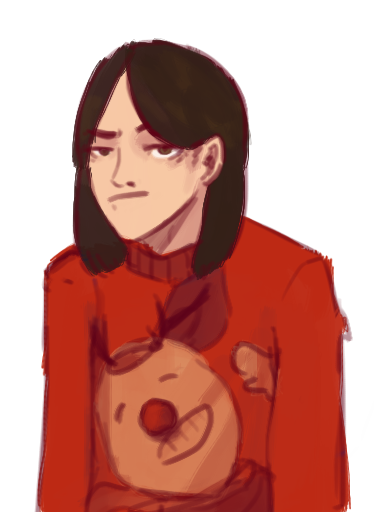 By TosiLohi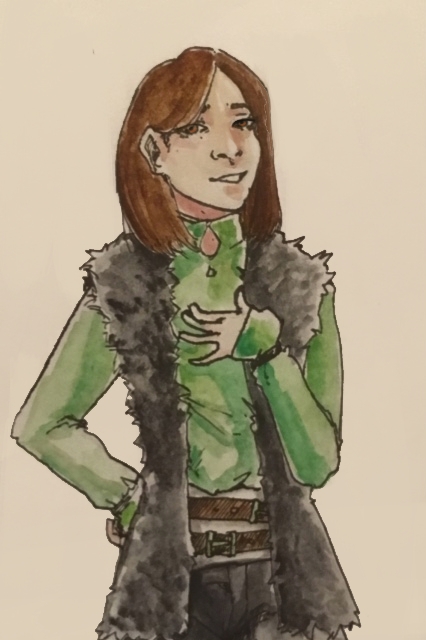 By TosiLohi
__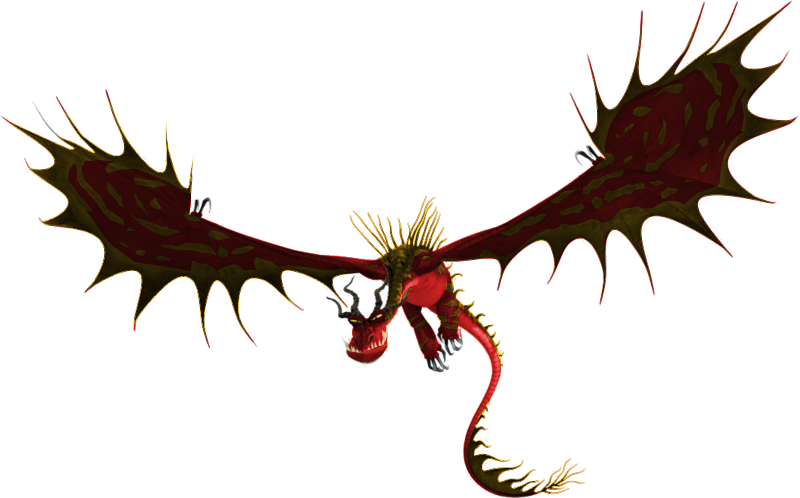 By nathanviking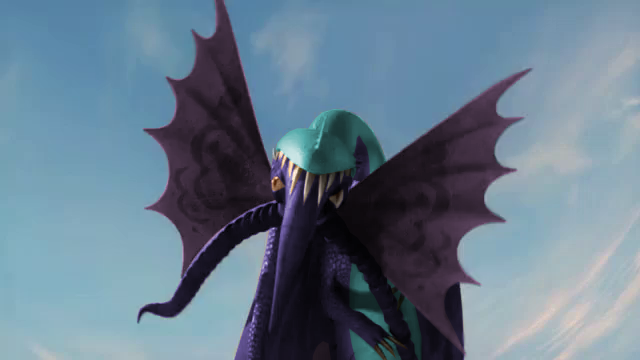 By nathanviking
___
Secret Santa (2020) by Frost Shards
Dragons I own and love as if they were my children (Now in all their Hidden World Glory):
(I didn't plan on having this many dragons lmao, so here's the short list and below that is the detailed one if you feel like it. The dragons are the last part of the signature)
Grandcanyon - Male Sandwraith
Firebringer - Female Monstrous Nightmare
Iceberg - Male Groncicle
Grimmer - Female Whispering Death
Shockjaw - Male Skrill
Seafoam - Male Scauldron
Swampdiver - Female Mudraker
Torchnight - Male Monstrous Nightmare
Ironclaw - Female Armorwing
Acidrain - Female Flame Whipper
Goldwing - Female Razorwhip
Sirencall - Male Deathsong
Shiverbeast - Female Stormcutter
Oceaneyes - Female Raincutter
Bonfire - Male Monstrous Nightmare
Bass & Wood - Male Hideous Zippleback
Pinkspark - Female Singetail
Lonquimay - Male Eruptodon
Gildfang - Male Thunderdrum
Solar - Female Skrill
Serpentide - Female Grapple Grounder
Frostsky - Male Shivertooth
Stingbark - Male Triple Stryke
Nibble - Male Threadtail
Moonstone - Female Gronckle (Moonrock in game cause it didnt let me call her Moonstone)
Snowpine - Male Chimeragon
Wildmoss - Male Elder Sentinel
Mercy - Male Deathgripper
Dimflight - Female Deadly Nadder
Gala & Xia - Female Seastormer
Shimmer - Male Hobgobbler
Ruffruner - Male Night Light
HYDRA (Henry, Ymir, Diego and Rah) - Male Snapstrapper
Alaska & Blizzard - Female Zipplewraith
Grandcanyon - Male Sand Wraith
Hidden World:
The first dragon that Parakeet owned, since is the one she helped escape from the Hunters. Basically the Dad Friend of the Dragons, endless pacience and loyalty. Loves to bury himself in sand, and often runs around in two legs
Firebringer - Female Monstrous Nightmare
Hidden World:
(they did you dirty girl)
Not the brightest Monstrous Nightmare in the bunch, but she tries, she is the first dragon Parakeet ever trained since hatched, she acts like an annoying big sister and likes to bite a lot, an habit that she got from when she was a baby, and Parakeet never corrected. She also saves Parakeet from falling a lot
Iceberg - Male Groncicle
Hidden World:
Enjoys Berks climate, doesnt particularly enjoy Firebringer's attention, likes to chill (hehe) with Parakeet rather than do flips in the air, prefers islands with snow, and is a picky adventurer. If dragons can eyeroll, he's doing it all the time. He just doesn't have the patience to deal with his new trainer but still does, cause he appreciates the help she offered him
Grimmer - Female Whispering Death
Hidden World:
When Valka gave Parakeet a Whispering Death egg, she wasnt very sure to be able to train her properly, since Whispering Deaths are terrifying. Now she thinks her Nightmare Eyes are endearing and even climbs into her mouth to show how gentle she can be. Although Grimmer is prone to jealousy she has a soft spot for Seafoam, whom, alongside Parakeet, she saved from a sinking Outcast ship as an egg
Shockjaw - Male Skrill
Hidden World:
A very hard to read guy, Parakeet isnt sure of his personality, since he doesnt seem to show any, even tho he got him as an egg. He loves to fly and do tricks, but outside it, he's a mystery. If there's anything Parakeet learned from him, is that he is competitive, and enjoys racing, so Shockjaw is her main go to dragon from when she wants to race
Seafoam - Male Scauldron
Hidden World:
He likes to spit his boiling hot water at people when he's happy. Look out. Parakeet has her shield in hand at all times because of this. He's learning to just create bubbles, but it's a work in progress. Considers Grimmer his mom, mostly because she doesn't let other dragons aproach him much
Swampdiver - Female Mudraker
Hidden World:
Loves to swim around, with all of her family members, and sleep on her trainer's chest (wich was cute when she was small...) she probably believes Parakeet is another small dragon since she always tries to drag her into the water and not let her go. That or she's trying to drown her... Let's hope for the first one
Torchnight - Male Monstrous Nightmare
Hidden World:
(look how they massacred my boy)
Altho not the first Monstrous Nightmare she trained, Torchnight prooved to be a very hard case to work with, since the dragon would just not listen to her and go off to his own business, often hitting her with his tail without realizing. The only command he seems to understand on land is when Parakeet hits her chest to call him, wich is when he just launches himself towards her. It was cute when he was younger and it worked, now it's coming back to haunt her and pin her to the ground
Ironclaw - Female Armorwing
Hidden World:
Because of the abuse of the Hunters, Ironclaw is very shy and defensive, but with care and the other dragons help she's coming to be a very curious girl. She loves to watch Parakeet work and will often try to take her helmet off to put into her armor
Acidrain - Female Flame Whipper
Hidden World:
A mischievious prankster who loves to play hide and seek with her trainer, she always cheats by hiding in places Parakeet can't access on her own. Likes to surprise and scare dragons and people alike, as well as sleep on the job. Loses her tail all the time whenever she gets scared
Goldwing - Female Razorwhip
Hidden World:
Responsible and serious, almost doesnt like to play, only when she's sure Parakeet is done with any quests she has, talk about the mom of the group. Rarely plays with the other dragons, gets along the best with Grandcanyon, silently judges the rest, come on girl, you gotta have more fun.
Sirencall - Male Death Song
Hidden World:
A sweet, sweet boy. Playful and kind, like a little brother for the rest of the dragons, also a little prankster, he likes to sing to lure other dragons, and then just flies around with a flock of dragons behind him. Kind of hard to explain to other trainers that he's a bit excentric, to not say otherwise. If fed up Parakeet will start to sing real loud to shut him up, wich offends him but succesfully gets the point across
Shiverbeast - Female Stormcutter
Hidden World:
Surprisingly gets scared of storms, she can't fly through one, Parakeet learned this the hard way, loves to swim and "fly" underwater, a great explorer of the great seas. Well, the sea during storms is scary, perhaps that's the reason. Rather small for her breed, but she's also young, so it's to be expected, she eats as much as the others after all
Oceaneyes - Female Raincutter
Hidden World:
Like most Raincutters, Oceaneyes loves to fly through rain (looking at you Shiverbeast), and do tricks, the only problem is that in the rain she becomes more slick and it gets hard to get a good grip on her, so no tricks allowed until we get a saddle for you girl, she gets moody if the weather isn't optimal for her, if there's high winds, or too much sun she rather sleep. Loves to fly off in the morning dew, and Parakeet would love to join her, if she was a morning gal. "Also, hehe, duck feet" Parakeet, probably
Bonfire - Male Monstrous Nightmare
Hidden World:
(oh god why)
Much younger than the other Monstrous Nightmare, he is like the spoiled little brother. A master at playing victim, likes to sleep on top of Firebringer and Torchnight, even when neither of them like it most of the time he gets his way. Likes adventuring but gets scared really easily, so Parakeet can't fly with him through the night. When he lights himself on fire his flames are weaker than most other Nightmares, Parakeet still doesnt understand why. His smaller size, once tought by Parakeet to be because he was younger, is actually due to him being a runt, same reason why his flames are weaker
Bass & Wood - Male Hideous Zippleback
Hidden World:
Bass is the gas, Wood is the spark, they hate each other and are constantly snapping and trying to bite the other, Parakeet has to pet both at the same time if she wants to have peace. They barely get anything done, including flying, except when they're practicing with Astrid and Parakeet, that's the only time they'll work together
Pinkspark - Female Singetail
Hidden World:
She's more wild than trained, absolutely refuses to get a saddle on her, so Parakeet has given up on that. Sometimes sleeps in the stables, sometimes flies away for entire weeks before coming back to Parakeet, needless to say she was terrified at first and didnt sleep right until she knew Pinkspark was safe. Equal times playful and serious, gets reasonably along with the other dragons.
Lonquimay - Male Eruptodon
Hidden World:
He likes napping more than he does anything else, and Parakeet can relate to that. He doesnt often do anything else other than sleeping or eating, but Parakeet likes to fly around with him when he feels like it, cause she feels high and mighty on top of the dragon. Other than that, she also enjoys napping with him or just reading some books while resting alongside him.
Gildfang - Male Thunderdrum
Hidden World:
Stubborn like any Thunderdrum, Gildfang likes to submerge himself underwater when he doesnt feel like listening to his trainer, prefers to travel through water, and is faster that way. When traveling underwater his highligths become more prominent and help him see around especially at night or at very deep level wich is why Parakeet allows him to keep going deeper underwater (even tho its terrifying). Gets rather well with the other dragons, especially Seafoam and Shiverbeast, whom are his water loving buddies.
Solar - Female Skrill
Hidden World:
Miss new addition to the family, she knows she's perfect and isn't shy to show off, kinda makes Shockjaw jealous, no matter how hard Parakeet tries to show both of them the same amount of love. She is friendlier than Shockjaw so most vikings prefer to deal with her rather than the other Skrill, but one thing that she can't surpass Shockjaw in is racing. But she is a sore loser so don't tell her that
Serpentide - Female Grapple Grounder
Hidden World:
Parakeet didn't know about the existence of this dragon, so when she got a Grapple Grounder egg she was really excited, but after reading a bit about them she became more and more doubtful about raising one, thankfully after hatching Serpentide dispelled all fears with her calm personality, one that would only turn stubborn during battle tactics, where the only way you can get her to back down is some good ol fashioned dragon nip to calm her down.
Frostsky - Male Shivertooth
Hidden World:
Surprisingly a mature fellow, not as playful as some Shivertooths are, or so Parakeet thought, until she found him and Firebringer playing pranks on a very tired Iceberg, aparently he is more of a play pranks in teams kind of guy, so she and Frostsky often go to the twins to play some good and non malicious pranks to any Berk residents.
Stingbark - Male Triple Stryke
Hidden World:
Stingbark definetly has taken a like to Sleuther, Dagur's Triple Stryke, so Parakeet has definetly (and kind of against her own wishes) gone to Dagur to train Stingbark, and altho they both differ in more than a variety of different stances Parakeet does listen to some of Dagur's advice (but she will never admit to it). Stingbark is civil and calm but when paired with Sleuther and his Rider he can get rather into it, Parakeet can say for sure that the days she's trained Stingbark are the days she's felt the most tired afterwards.
Nibble - Male Threadtail
Hidden World:
Altho he started being incredibly iperactive as a child, but growing up he calmed down, even to the point of getting lazy, wich Parakeet doesn't appreciate because she loved playing with baby Nibble and now hes like a teenager whos annoyed at his guardian, definetly still likes to set eels on fire (wich Sirencall later eats... I guess the system works for them)
Moonstone - Female Gronckle
Hidden World:
Mom Friend, cares for the dragons and definetly enjoys the company of baby dragons specially. Treats Parakeet like another baby because.... well Parakeet. Loves hanging out with Meatlug and Fishlegs (and Fishmeat) and Parakeet has definetly have long chats with Fishlegs about Gronckles.
Snowpine - Male Chimeragon
Hidden World:
Parakeet's still unsure how this Chimeragon ended up in her hands but she's glad it did, Snowpine enjoys the winter climate of Berk and is an avid fan of all things sweet. He adores children and lets them decorates his crown of scales with diverse Snoggletog decorations, and Parakeet wonders how on earth such a sweet creature could have been created by such a cold entity.
Wildmoss - Male Elder Sentinel
Hidden World
Being able to stay still by a worrying amount of time, Parakeet wonders why would he ever choose to stay with her, she is grateful of course, but the dragon always seems to miss his home dearly. A source of comfort for quite a few dragons, particularly Ironclaw and Mercy who have suffered abuse by their captors, he still seems content enough to stay by Parakeet's side.
Mercy - Male Deathgripper
Hidden World
Confused and stunned this Deathgripper ended up in New Berk scared out of his mind, but with the help of Fishlegs and Parakeet, and of course Firebringer, he ended up finding that not all humans are evil, he's very distrustfull of men, with the small exception of Fishlegs (but he's on thin ice), very few people are able to aproach him unscathed, Parakeet being no exception, she has quite a few scars from treating a scared and scarred Mercy. Most other dragons are afraid of him, but Ironclaw seems to know that he has gone trough a similar past as her, Wildmoss seems to be his support, and Firebringer is the first dragon to have given him a chance, along with her Rider
Dimflight - Female Deadly Nadder
Hidden World
A proper Nadder, she likes preaning herself for most of the day, also enjoys the attention of all dragons and people, doesn't particularly like fighting but if you bother her she will retaliate. Gets along with the other dragons as long as they don't ignore her (Shockjaw did and now they don't get along, she's petty)
Gala & Xia - Female Seastormer
Hiddden World
These ladies are a force to be reckon with, strong and fast, laser focused in, nothing can distract them if they have an objective in mind, bred to be unstoppable in battle they're not used to Parakeet's unconditional love, or relaxing, but they sure do love shiny things
Shimmer - Male Hobgobbler
Hidden World
Scarily stealthy, always scares Parakeet whenever he appears out of nowhere, he even scares other dragons (specially Firebringer) with this ability, zero braincells apparently, but a good fella, Parakeet doesn't ride him bc he's too small, but enjoys carrying him like a puppy, and apparently he also enjoys this.
Ruffrunner - Male Night Light
Hidden World
He doesn't spend that much time with Parakeet, he's still a momma's boy after all, tho Parakeet really didn't care much for him when he was a baby, now as an adult she's impressed by his growth, both in personality and in size (vertical by that matter), gets along the best with Firebringer, who used to carry him on her mouth like a Monstrous Nightmare cub when he was a baby (Parakeet tried to explain to FB that Ruff wasnt a Monstrous Nightmare cub but neither dragon listened to her)
Fri, 05/06/2022 - 21:29
#9
Umm (Cause i can't think of a better Subject)
Mine would be Snow Wraith or Silver Phantom.
__________________
My Siggy

Blitz my Siggy guardian.
I Am a world schooler and I love everything Httyd related.
Name: IIMidnightShadowII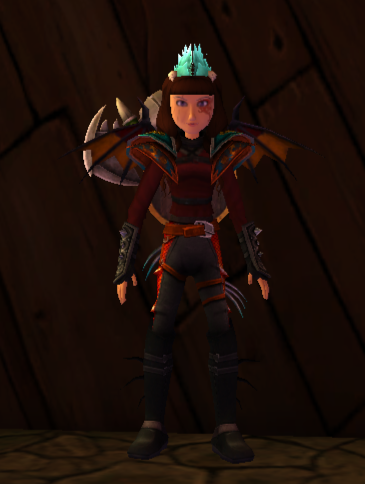 Clan: The Nightlight Racers
Dragons
Pinkangel Shockjaw Titan
Starnight Deadly Nadder Titan
Moonlight Deadly Nadder Adult
Fish Thunderdrum Adult
Thunderpede Thunderdrum Adult
Lavashield Gronckle Adult
Rockie Gronckle Adult
Louise Gronckle Adult
Hilftam Gronckle Baby
Minx and Lynx Hideous Zippleback Titan
LiliyLuna Hideous Zippleback Baby
Moonlight Monstrous Nightmare Adult
Starflight Monstrous Nightmare Titan
Ukrainia Monstrous Nightmare Adult
Nightmare Monstrous Nightmare Baby
Metalwing Armorwing Adult
Kilia Screaming Death Titan
Winter Groncicle Adult
Lightfire Whispering Death Adult
Alehandro Eruptodon Adult
Lavaking Eruptodon Adult
Sayka Skrill Titan
Thunder Skrill Adult
Emerald Timberjack Adult
Tiki Flame Whipper Adult
Sapphire Razorwhip Titan
Diamond Deathsong Titan
Cinder Elder Sentinel Adult
Deathbringrr Deathgripper Adult
Flame Singetail Adult
Ocean Triple Stryke Adult
dem Hobgobbler Adult
Phantom Knight Silver Phantom Adult
Memory Dreadstrider Adult
FastFlight Typhoomerang Adult
Blitz Typhoomerang Adult
ThunderClap Typhoomerang Adult
Kahn Sand Wraith Titan
Shade Sand Wriaith Adult
Dance Sand Wraith Adult
Pip Sand Wraith Baby
Icicle Snow Wraith Adult
Maximus Catastrophic Quaken Adult
Vengeance Chimeragon Adult
Night and Nacht ZippleWraith Adult
Danger Windwalker Adult
Kilan Speed Stinger Teen
DarkFall Fire Terror Adult
Leila Hushgobble Adult
Sugar Sweet Death Adult
Color Sweet Death Baby
Sky Changewing Adult
Sunset Golden Dragon Adult
Pala Fireworm Adult
Skylar Stormcutter Adult
Kiely Prickleboggle Adult
Fright Flightmare Adult
Cute Scuttleclaw Adult
Tala Raincutter Adult
White Develish Dervish Adult
Crystal Shivertooth Adult
Season Goregripper Adult
Wisdom Crimson Goregripper Adult
Pouncer Night Light Adult
Pouncer Night Light Baby
Ruffrunner Night Light Adult
Dart Night Light Adult

Name: IIUnstoppableII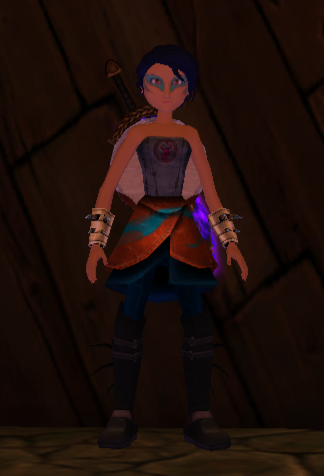 Clan: Phantom Knigtz
Dragons
Cricket Sand Wraith Titan
Moon and Sun Hideous Zippleback Adult
Tamad Armorwing Adult
Lavaking Eruptodon Adult
Purla Eruptodon Adult
KuickDeath Whispering Death Adult
Icedrop Groncicle Adult
Aquatic Tide Glider Adult
Leaf Flame Whipper Adult
Script Elder Sentinel Adult
Thunder Deathgripper Adult
Dream Singetail Adult
Everlasting Razorwhip Adult
Sunset Hobgobbler Adult
Sulky Prickleboggle Adult
Lucifer Deathsong Adult
Slava Triple Stryke Teen
Lightning Shockjaw Baby
Kielan Moldruffle Baby
Whack Snafflefang Baby
Fire Monstrous Nightmare Baby
Fantasy Stormcutter Teen
Ruffrunner Night Light Adult

Name: IIAstoriaII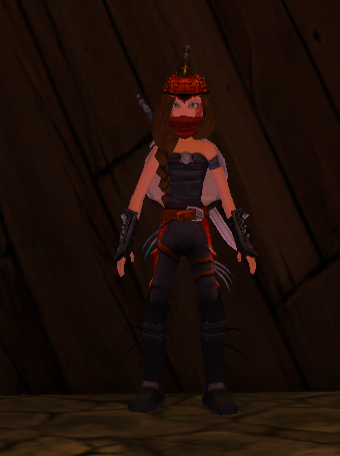 Clan: Isle of Gazoo
Dragons
LunaSky Sand Wraith Titan
Star Monstrous Nigthmare Teen
Palima Hobgobbler Adult
Hailstorm Groncicle Adult
Obsidian Deathsong Adult
Victory Razorwhip Adult
jule Armorwing Adult
Ash Singetail Adult
Andyy Eruptodon Adult
Sisu Flame Whipper Adult
Rose Triple Stryke Adult
Calvr Whispering Death Teen
Peril Flightmare Adult
Shadow Elder Sentinel Adult
Laxmer Deathgripper Adult
Blue Hotburple Adult
Pouncer Night Light Adult

Name: IIEmeraldIII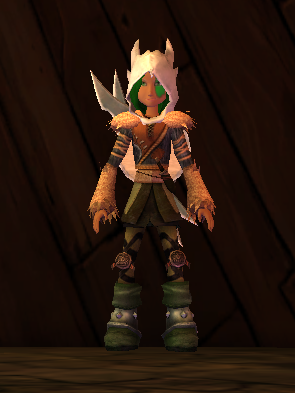 Clan: Unstoppable Legands
Dragons
Bramble Flightmare Adult
Leaf Hideous Zippleback Adult
Quince Razorwhip Adult
Ramber Deathsong Adult
Greenleaf Hobgobbler Adult
Jungle Flame Whipper Adult
Vive Triple Stryke Adult
Faded Singetail Adult
Maybe Eruptodon Adult
Fear Elder Sentinel Adult
End Deathgripper Adult
Dancer Sand Wraith Adult
Night Fire Terror Adult
Sea Typhoomerang Baby
Pouncer Night Light Adult
Screenshots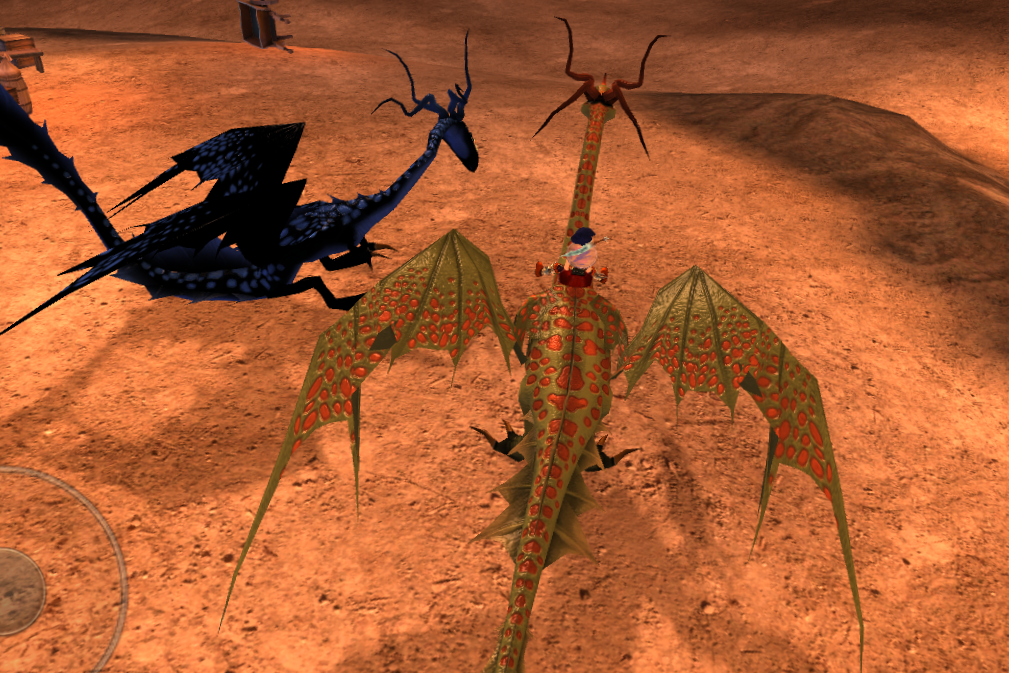 Unstoppable and Sulky.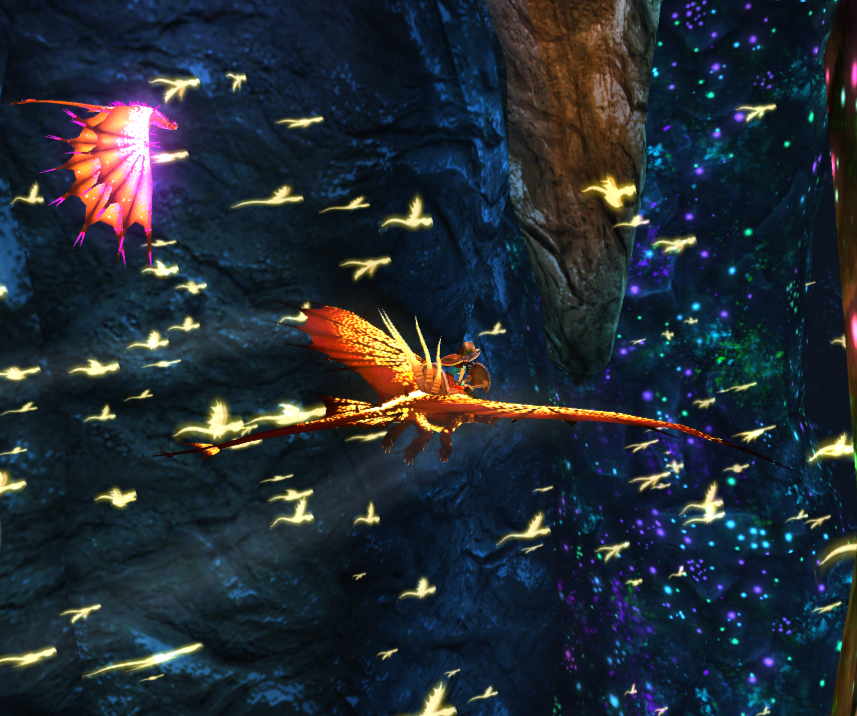 MidnightShadow and Kahn.
Unstoppable And Cricket.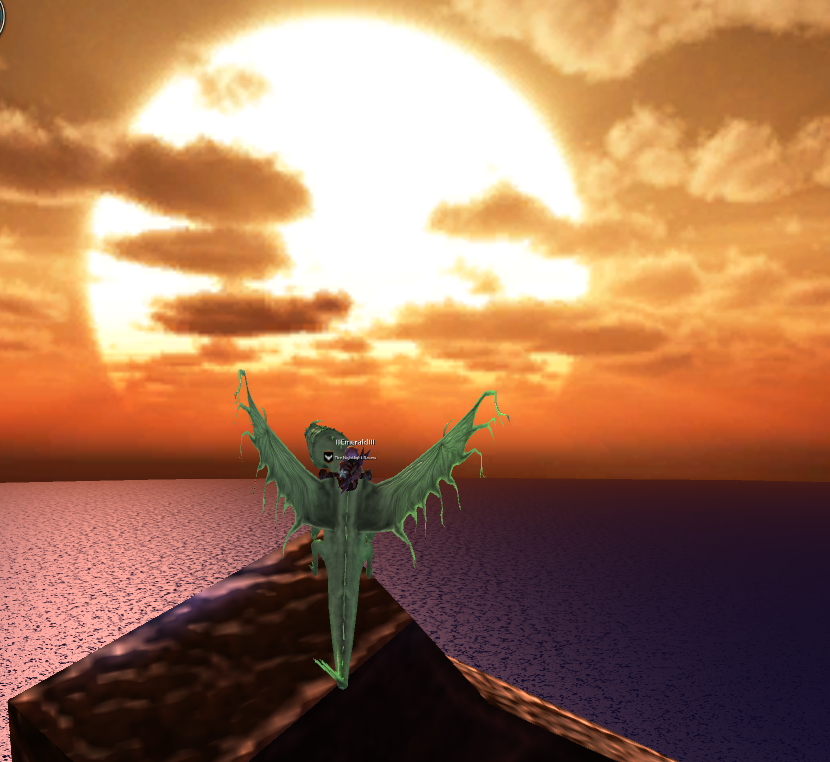 Emerald and Bramble.
Sat, 05/07/2022 - 12:07
#10
Zappy Boi
Mine is the shockjaw. I love shockjaw.
Shockjaw 4 life.
__________________
(Disclaimer)
I will not be on the forums as much because of school but you can try to find me during the weekends at 2:00 PM-7:00 Pm.
Current PFP: Thunderstryke, Tunderpede x Triple Stryke
Welcome to my signature. Please keep all hands and legs inside the
gyrosphere at all times.
Azule the siggy guardian. She rules over the other guardians and
will destroy anyone who violates her copyright laws.
Summer the sumersan done by me
If you steal from this siggy Summer shall exile you to the frozen wastes of Jotunheim.
Kuiro the poisark done by me
Watch where you step Kuiro bites. *Bites*

Banner of my night fury OC being sneaky by DragonRiders Fury!!!
I have been a trainer for 1 year and five months. Been in the fandom for almost 4 years.
MY DRAGONS
Mercury-Adult female shockjaw
Venus-Adult male eruptodon
Earth-Adult male thunderdrum
Moon-Adult female thunderdrum
Mars-Adult female monstrous nightmare
Jupiter-Adult female whispering d.eath
Saturn-Adult female gronkle
Uranus & Neptue-Adult male hideous zippleback
Phobos & Demos

-Adult female hideous zippleback
Enceladus-Adult male groncicle
Titan-Adult male deadly nadder
Callisto-Adult male whispering d.eath
Pluto- Adult female armourwing
Diamond-Adult male monstrous nightmare
Sirius-Adult female monstrous nightmare
Ganymede-Adult male monstrous nightmare
Mimas-Adult male hobgobbler
Carme-Adult female shockjaw
Aladfar-Adult male gronkle
Capella-Teen female whispering death
Good youtubers I watch(AKA:the only youtubers I watch):Jaiden Animations, the Odd1sout, The Dodo.
Welcome to the IRL info section. (lol)
Gender:Female
Pets:2 yr old dog, yorkie russel, Joy
1 yr old hedgehog, 4 toed hedgehog, Rozzy Ross Roznick
Other games I play:Minecraft, Super Kirby Clash, MarioKart.
We are now entering the Art Sector. Please watch out for escaped
dragons , and please report if you find one. Please watch small children and dont feed the dragons. Art may or may not load.
T.W. Snow Wraith, Screaming D.eath, T.W. Monstrous Nightmare, Bewilderbeast, Hideous Heatwing, Tide Glider, Unknown Dragon #1, Slobber Smelter
Pixel Dragons by Chameishida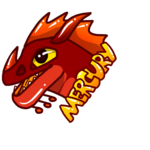 My baby Mercury by Tigerli1y
P-nut the scarlet macaw by Dravas
Picante and Decan the Brawler strykes, Scrappy the night fury, Crybro the Synth Fury by ZestyDragonWing
Typhoon the Aquatic Fury by Slargvarg
Flicker the Skyfire by Toothless0603
Stormsky, Morganite(Morgan), and Azra the Night Furies by WoollyHowlEra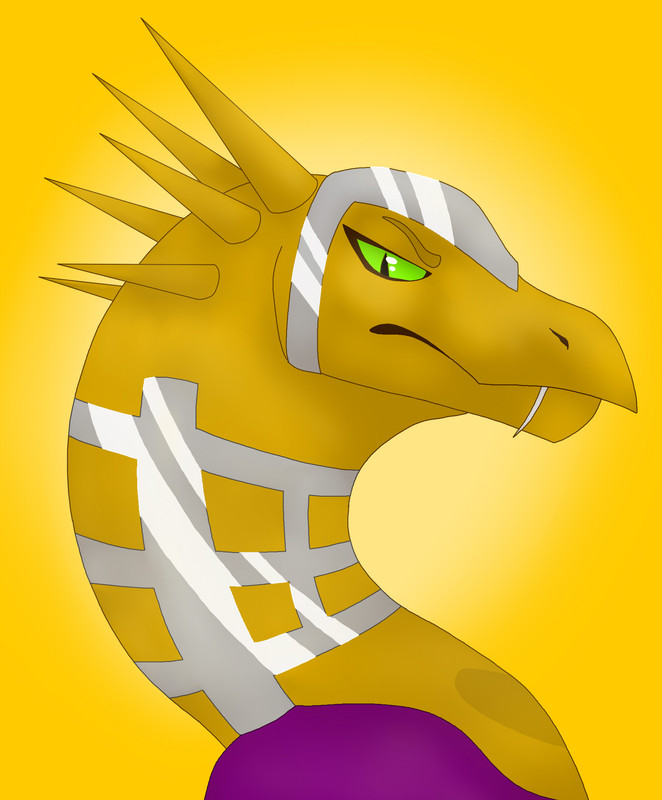 Shimmer the Venemous Golden Dragon by TigerLily
Hawkeye the royal Nadder and Jasper the night fury by Sundoo
Titan(My in-game nadder) by LikyLake
....
Welcome to the clickable links section. Look here for art threads, role-plays, and fan-fics.
(Not Clickbait)
Want to talk to a night fury?
Learn what life is like for a dagon living in a lab with a crazy mad scientist (me) and over 400 genetically made creatures.
If you find anything weird is my art request forms or fanfics to not be afraid to pm me for further explanation.
If you are reading this than that means you took the time out of your day to read my siggy. In that case thank you.
Sat, 05/07/2022 - 12:36
#11
✿
Flightmare, Whispering Death and Scuttleclaw. Mainly Flightmare because they're one of my favourite dragons. <3
__________________
Artwork by Blue Kitsune.
Stuck in the 1960s and a tad obsessed with Night Furies.
— ♥ || ♥ || ♥ —
IGN: Sidvig. Feel free to say hi if you spot me in-game. <3
Banner by Dragonrider's Fury.
Who's online
There are currently 6 users and 278 guests online.