Forum Poll: Favourite maze room
Hi everyone!

Firstly, what's everyone thoughts on the maze? I was disappointed that some rooms were the same and that it was the the same 'complete all 7' setup, but I still enjoyed it.
What's everyone's favourite room and why?
__________________
Hi, this is Kay's signature. Although I only joined the forum recently, I have been on SoD for over six years - my very first dragon was my Titan Wing Monstrous Nightmare, Hooky.
Things I would love to see from SoD:
- More Islands! A Defender of the Wing Island, another Dragon Hunter Island, Whispering Death Island. A Monstrous Nightmare and Typhoomerang Island would be epic too. Maybe class Islands? There you could see stoker class dragons on Stoker Island (it may have volcanoes or something?), and tidal class dragons on Tidal Island (lots of lakes and waterfalls?). Also, how have Outcast and Berserker Island never been a thing in game? They're as important as Berk and New Berk!
- More expansion packs! I would gladly pay gems if it means I could do more quests and get cool dragons.
I hope the devs see this!
Kay
Wed, 04/27/2022 - 09:08
#1
StaticShock22
Offline
Supreme Viking Champion
Bring me some pie!!!
I'm gonna say the stoker class. Its really cool! I just enjoy seeing lava and fire xD
Yes, I agree! They should have changed the other rooms from last year and I really hate how its all planned out like last year. I prefer the original maze. It can still have seven (or more) rooms! Just with the original maze that way you don't have to go back and forth. Its still challenging though :) I'm just trying to think of what they could have changed the some of the rooms from last year. Any ideas on that? I'm currently thinking about mystery class room.
Wed, 04/27/2022 - 10:10
#2
Orange and shiny
I also love the stoker class! It also has more interesting moving parts, and it was fun to jump over the blades.
Perhaps something with deathsong amber, like a climbing challenge? It would be visually appealing and it could be really unique with amber shapes. You could also have it in two or more sections in the same room, like paths leading from the stat point, to mirror multiple heads. What do you think?
I invested in a pair of 'black fuzzy boots' (300 gold) so I could run faster, once I realised it was the seven room maze.
Wed, 04/27/2022 - 09:35
#3
I must say though that I
I must say though that I prefer the old Tidal trail more than the new one, like I apreciate changing thing up but the old one just fit the Tidal class better in the "Following the water trail" way. Now it's just Platforming 2 electric boogaloo. The only thing that might connect to water is to not fall in it, but that's just too similar to Stoker's the floor is lava already. Not to mention I spent more time stuck in that room more than I want to admit XD
The thing I like about the thawfest maze and its dragon class theme is how each trail srepresent the classes. Tracker you need to track. Sharp you need to cut (and brave). Stoker is the test of bravery. Boulder is strength and tenacity. Mystery is Wits and weird teleportation shenanigan. Strike is braving the height. Like I said earlier, I feel Tidal being spiritual, following the way fits it better and make it different than stoker class.
For what room I like the most, in term of enjoy doing because it's quick and not frusterating then I'd say either Stoker or Mystery . In term of creativity and presentation I like Tracker. It's not fun to play on repeat per say but having to track down thing in tracker class trail is a pretty neat concept.
If there's the concept I like to change I think shooting stuff in Strike trail would be fun and different than just another platforming.
__________________
I've been login in the game more usaul lately so, Hi! My Viking's name is 'Tahno'. I'm in Zesty's Humbanger Studio clan now. Come say Hi! Friend Request is A okay but need to notify me outside of game first otherwise I will ignore.
(Both Renders in this signature are done by LPS100! Thank you!)
--------------------------------------------
------------------------------------------------------
Fan dragons Customizables
(grey means closed)
------------------------------------------------------
Come get your random Dragon Pixels!
HUMANIZED DRAGON l OC STORAGE l HUMAN + VIKING REQUEST
l THUNDERDRUM HYBRID BEST HYBRID l CHAMEISHIDA'S QnA l DRAGON RAFFLE
Wooly Razor adoptable l Deathly Singflyer Adoptable
Swiftwing and Relentless Razorwing Customization l Laxing Blizzadorn Adoptable
HTTYD Dragon Quiz l Titan Comparison l Hybrids Comparison l Hybrids Skin
Modern SOD Info Thread l Rescue Riders Tierlist l Dragon Fusion Generator
------------------------------------------------
Wed, 04/27/2022 - 11:38
#4
Splash!
I agree, (I spent far too much time in that room) and it got boring covering the same ground from diffent heights. One time, after falling off the platforms which sink, I was there before it had even reappeared and accidentally jumped straight into the water. I liked the idealist time of following the underwater dragon (I think it was a seastormer?) and it's glittery trail, and the waterfalls are too large for the spinning cogs in the current puzzle.
I agree - it was nice to have a visual representation of the classes, and the tracker idea is cool, just monotonous.
I think it would be epic if the rooms had different weathers, like strike is stormy, and mystery is snowing etc, to add another dynamic,
Wed, 04/27/2022 - 13:16
#5
Ingenuity that moves you
My favorite part is the end of the maze.
__________________
​~If you want to fly, you must give up everything that weighs you down~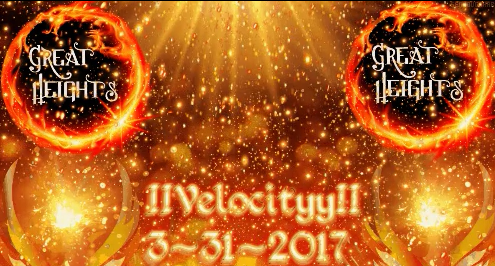 "Don't let the fear of falling prevent you from flying."
About me:
IGNs: IIVelocityyII (Great Heights),
Velocitelia, Velocitelle, ComradeVelocityy (Limitless), WingsOfVelocity (The Pheonix Knights)
First Viking Start Date: 3~31~17
Former clans: Wings of Freedom, King of Empires, Swift Champions, Immortal Demonz, Spirit of Valhall
Division 1 Track & Field
Outdoor Season PRs (2018-2021)
Triple Jump: 32"11/10.033M (2020)
Long Jump: 17"2/5.23M (2020)
100M: 12.54 (1.8) (2018)
200M: 27.23 (0.2) (2018)
400M: 59.13 (2019)
Pole Vault: 13"1/3.98M (2021)
NCAA (2021-present) Outdoor PRS
Triple Jump: 36"4/11.0744M (2022)
Long Jump: 18"5/5.6134M (2022)
Pole Vault: 13"2/4.02M (2022)

Wed, 04/27/2022 - 14:00
#6
Wed, 04/27/2022 - 20:57
#7
Ingenuity that moves you
The room with the exit out of the maze.
Wed, 04/27/2022 - 23:43
#9
Umm (Cause i can't think of a better Subject)
Hmmm, I say my favorite room is the Sharp class the one with the speedstingers.
__________________
My Siggy

Blitz my Siggy guardian.
I Am a world schooler and I love everything Httyd related.
Name: IIMidnightShadowII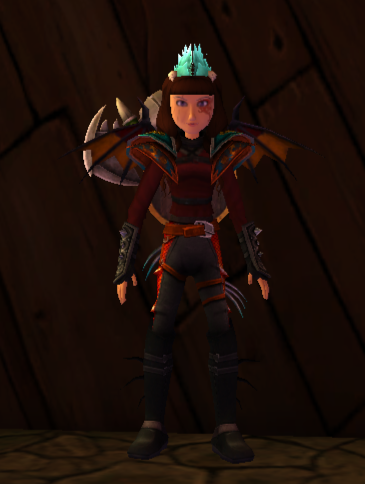 Clan: The Nightlight Racers
Dragons
Pinkangel Shockjaw Titan
Starnight Deadly Nadder Titan
Moonlight Deadly Nadder Adult
Fish Thunderdrum Adult
Thunderpede Thunderdrum Adult
Lavashield Gronckle Adult
Rockie Gronckle Adult
Louise Gronckle Adult
Hilftam Gronckle Baby
Minx and Lynx Hideous Zippleback Titan
LiliyLuna Hideous Zippleback Baby
Moonlight Monstrous Nightmare Adult
Starflight Monstrous Nightmare Titan
Ukrainia Monstrous Nightmare Adult
Nightmare Monstrous Nightmare Baby
Metalwing Armorwing Adult
Kilia Screaming Death Titan
Winter Groncicle Adult
Lightfire Whispering Death Adult
Alehandro Eruptodon Adult
Lavaking Eruptodon Adult
Sayka Skrill Titan
Thunder Skrill Adult
Emerald Timberjack Adult
Tiki Flame Whipper Adult
Sapphire Razorwhip Titan
Diamond Deathsong Titan
Cinder Elder Sentinel Adult
Deathbringrr Deathgripper Adult
Flame Singetail Adult
Ocean Triple Stryke Adult
dem Hobgobbler Adult
Phantom Knight Silver Phantom Adult
Memory Dreadstrider Adult
FastFlight Typhoomerang Adult
Blitz Typhoomerang Adult
ThunderClap Typhoomerang Adult
Kahn Sand Wraith Titan
Shade Sand Wriaith Adult
Dance Sand Wraith Adult
Pip Sand Wraith Baby
Icicle Snow Wraith Adult
Maximus Catastrophic Quaken Adult
Vengeance Chimeragon Adult
Night and Nacht ZippleWraith Adult
Danger Windwalker Adult
Kilan Speed Stinger Teen
DarkFall Fire Terror Adult
Leila Hushgobble Adult
Sugar Sweet Death Adult
Color Sweet Death Baby
Sky Changewing Adult
Sunset Golden Dragon Adult
Pala Fireworm Adult
Skylar Stormcutter Adult
Kiely Prickleboggle Adult
Fright Flightmare Adult
Cute Scuttleclaw Adult
Tala Raincutter Adult
White Develish Dervish Adult
Crystal Shivertooth Adult
Season Goregripper Adult
Wisdom Crimson Goregripper Adult
Pouncer Night Light Adult
Pouncer Night Light Baby
Ruffrunner Night Light Adult
Dart Night Light Adult

Name: IIUnstoppableII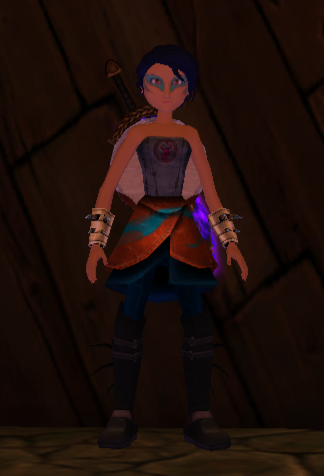 Clan: Phantom Knigtz
Dragons
Cricket Sand Wraith Titan
Moon and Sun Hideous Zippleback Adult
Tamad Armorwing Adult
Lavaking Eruptodon Adult
Purla Eruptodon Adult
KuickDeath Whispering Death Adult
Icedrop Groncicle Adult
Aquatic Tide Glider Adult
Leaf Flame Whipper Adult
Script Elder Sentinel Adult
Thunder Deathgripper Adult
Dream Singetail Adult
Everlasting Razorwhip Adult
Sunset Hobgobbler Adult
Sulky Prickleboggle Adult
Lucifer Deathsong Adult
Slava Triple Stryke Teen
Lightning Shockjaw Baby
Kielan Moldruffle Baby
Whack Snafflefang Baby
Fire Monstrous Nightmare Baby
Fantasy Stormcutter Teen
Ruffrunner Night Light Adult

Name: IIAstoriaII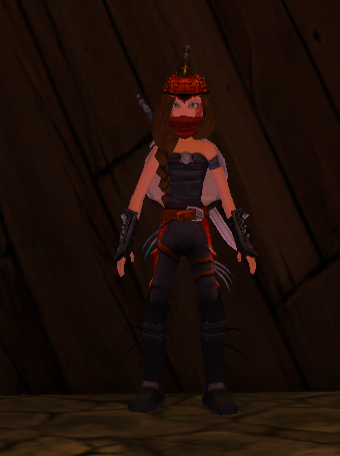 Clan: Isle of Gazoo
Dragons
LunaSky Sand Wraith Titan
Star Monstrous Nigthmare Teen
Palima Hobgobbler Adult
Hailstorm Groncicle Adult
Obsidian Deathsong Adult
Victory Razorwhip Adult
jule Armorwing Adult
Ash Singetail Adult
Andyy Eruptodon Adult
Sisu Flame Whipper Adult
Rose Triple Stryke Adult
Calvr Whispering Death Teen
Peril Flightmare Adult
Shadow Elder Sentinel Adult
Laxmer Deathgripper Adult
Blue Hotburple Adult
Pouncer Night Light Adult

Name: IIEmeraldIII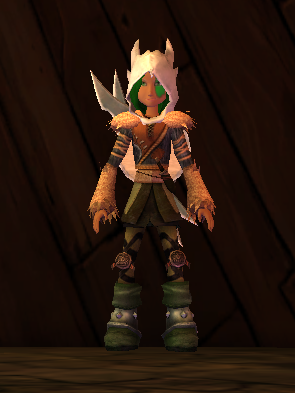 Clan: Unstoppable Legands
Dragons
Bramble Flightmare Adult
Leaf Hideous Zippleback Adult
Quince Razorwhip Adult
Ramber Deathsong Adult
Greenleaf Hobgobbler Adult
Jungle Flame Whipper Adult
Vive Triple Stryke Adult
Faded Singetail Adult
Maybe Eruptodon Adult
Fear Elder Sentinel Adult
End Deathgripper Adult
Dancer Sand Wraith Adult
Night Fire Terror Adult
Sea Typhoomerang Baby
Pouncer Night Light Adult
Screenshots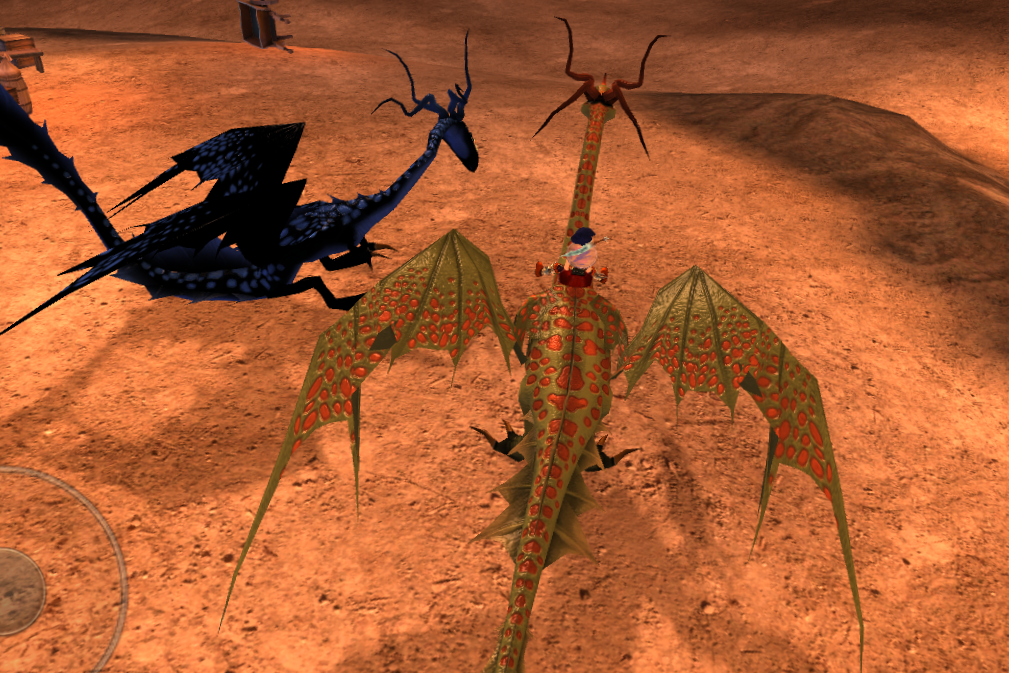 Unstoppable and Sulky.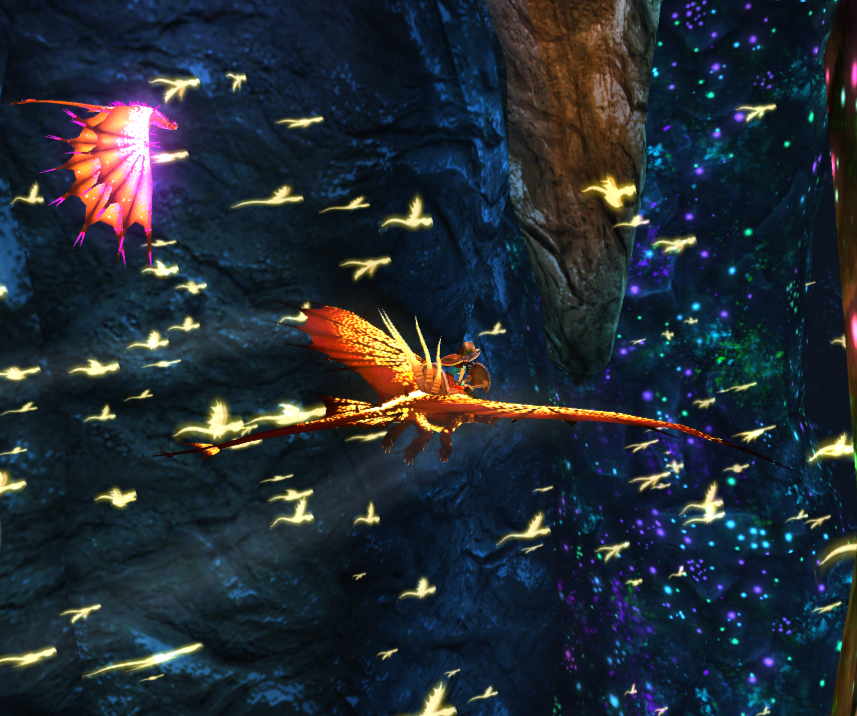 MidnightShadow and Kahn.
Unstoppable And Cricket.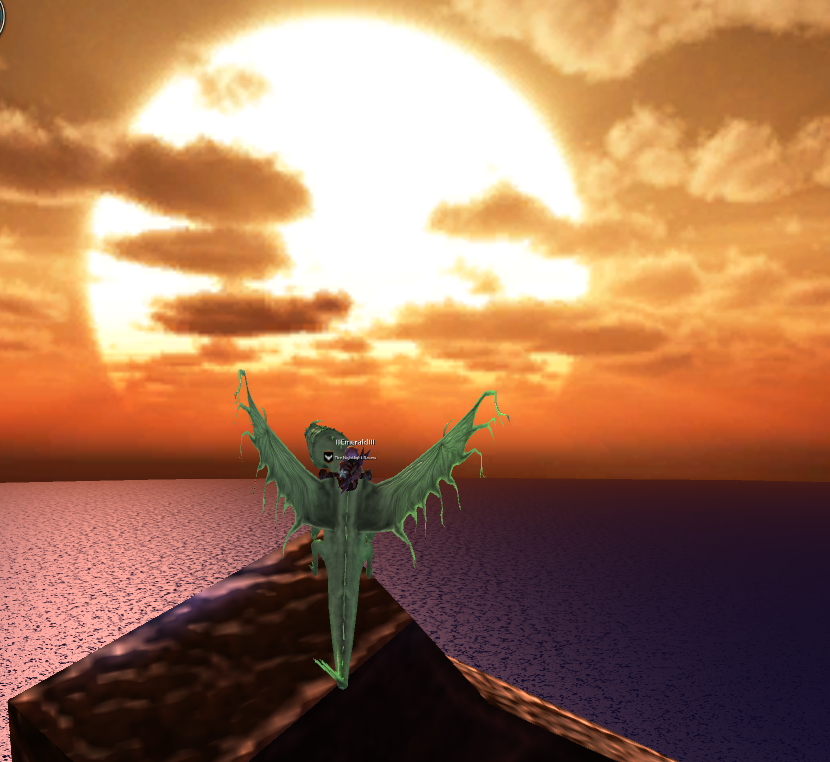 Emerald and Bramble.
Thu, 04/28/2022 - 11:24
#11
✿
I may be a little biased because it's my favourite class, but I'd say Strike. The colours in that part of the maze are just sooo pretty too.. <3
__________________
Artwork by Blue Kitsune.
Stuck in the 1960s and a tad obsessed with Night Furies.
— ♥ || ♥ || ♥ —
IGN: Sidvig. Feel free to say hi if you spot me in-game. <3
Banner by Dragonrider's Fury.
Who's online
There are currently 8 users and 483 guests online.