Flitt's Glitch Emporium (chapter one)
Here are some glitches i wanted to share with you, please feel free to add any you know of.
Poor scouldron. It does look like a face with glowing yellow eyes though.
Went to ask Fishlegs what was going on... And he was levitating!
Now I'm levitating!
Look who I found out of his stable.
He's still at it.
Flying inside the cenote.
This where I get in the cenote.
I'm going to get utterly soaked.
Under the Wilderness.
That's where I get in.
Look at the saddle!
Now where am I?
Inside the Light Fury's cave.
Free hug, anyone?
Thu, 03/14/2019 - 04:20
#1
A wild post appeared!!!
You found the glitch to get inside the Light Fury cave! Good job. I was afraid no one would find it.
Thu, 03/14/2019 - 08:39
#2
Umm... Actually I found a way
Umm...
Actually I found a way out much sooner than this person, still congrats.
There are two ways:
The first one is on my youtube account, FuriaChaosu
The other is the one, when you need a friend and you both get out; you just have to step on the invisible wall blocking your way and invite a friend; the other person will find herself out and will be able to invite you under the map.
Ya can use the same glitch to go under the map ex. At the Hatchery, like I did once
Thu, 03/14/2019 - 13:19
#3
...
Those are pretty funny. Here's a few of my glitch screenshots.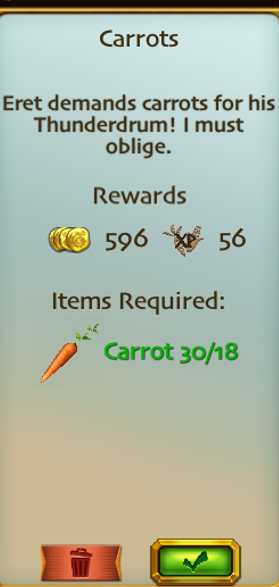 Pretty sure Eret doesn't own a Thunderdrum. XD
Shouldn't she be trying a new experiment instead?
I once saw flying ships in the Training Grounds.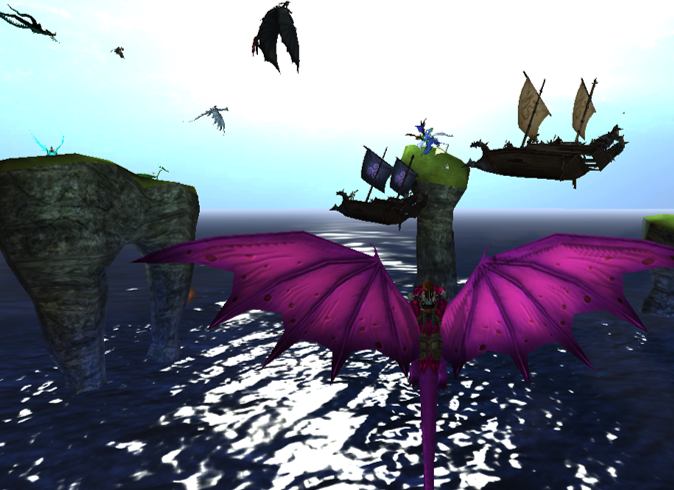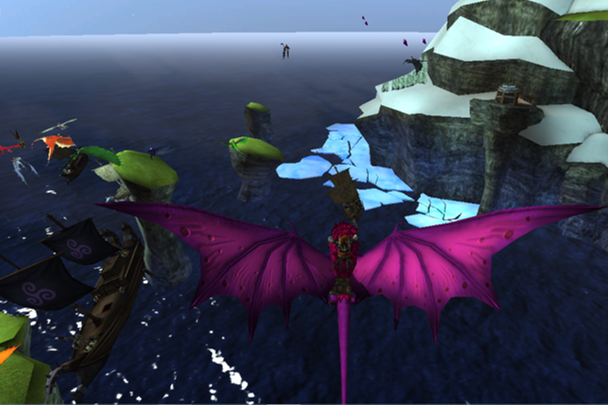 I know of a glitch that lets you get into the Fireball Frenzy arena but I don't have any pictures of it. I used to have more glitch pictures but I accidentally deleted them.
Fri, 03/15/2019 - 09:12
#5
...
You're correct. It's Captain Hook who has a flying ship.
It could be Captain Hook, you never know. At first I didn't think it was him but now I'm thinking maybe Stormheart and the Dragon Hunters have teamed up with him and they're going to use flying ships to try to take over the Archipalago. Riders, to your dragons! We have a tough enemy to face and an Archipalago to protect!
Thu, 03/28/2019 - 11:45
#6
Flying and Faceplanting Viking!
Here's some of the glitches I've come across!
Oww my face!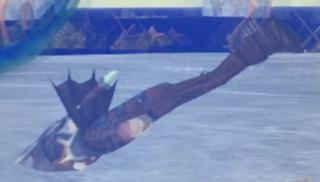 I don't remember exactly why but I was teleported while using the
flight suit and ended up being stuck in the flying animation!
I could still run and jump and everything while smearing my face
into the groun
Weeeeee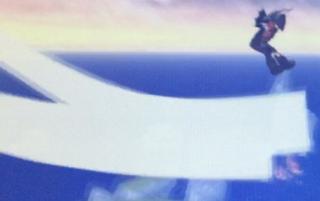 You can't call yourself a true dragon trainer until you can fly in
midair and break the laws of physics XD - After the image above
for whatever reason the Light Fury was invisible, everything
worked as normal except for the small fact that my dragon was
invisible........ wait.... the Light Fury has the cloaking thing... is
this a coincidence? Ya.. sadly ya...
The Nightlight Fury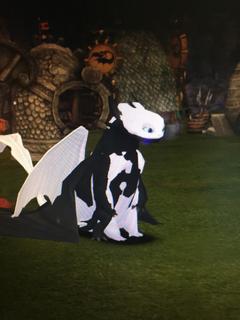 I've gotten one of the nightlight fury babies!
oh wait Toothless just accidently merged with
the Light Fury again, silly Toothless
Hope you liked em! :D
Thu, 04/11/2019 - 08:12
#8
Aloha I am a subject!
Oh! That happened to me once! I think it was on mobile and all the particles turned into pink blobs