Dragon Theories
Hey, fellow Dragonites and Dragon Riders!
So this is an odd idea I came up with awhile ago. I thought, since I like to theorize about dragons, I'd like make a series about it! I want to look at different dragons and the known canon information we have about them and come up with theories and headcanons about their species that are not mentioned in canon. I'll do one dragon per week, uploading on Saturdays. And how will I decide what dragon to do? Why, I'll be using a random number generator! That's right, no favoritism here! Just random dragons every week!
And sure, this thread is mainly for me to blab, but don't let me have all the fun! If you have any theoretical thoughts on a dragon species, whether I've covered it or not, feel free to mention it below! You can elaborate on my theories, disagree and debate against my theories, or come up with your own. All responses are welcome! As long as they are respectful.
Stay tuned for the next post where I discuss theories for the dragon of this week, picked by the random number generator...the Red Death!
__________________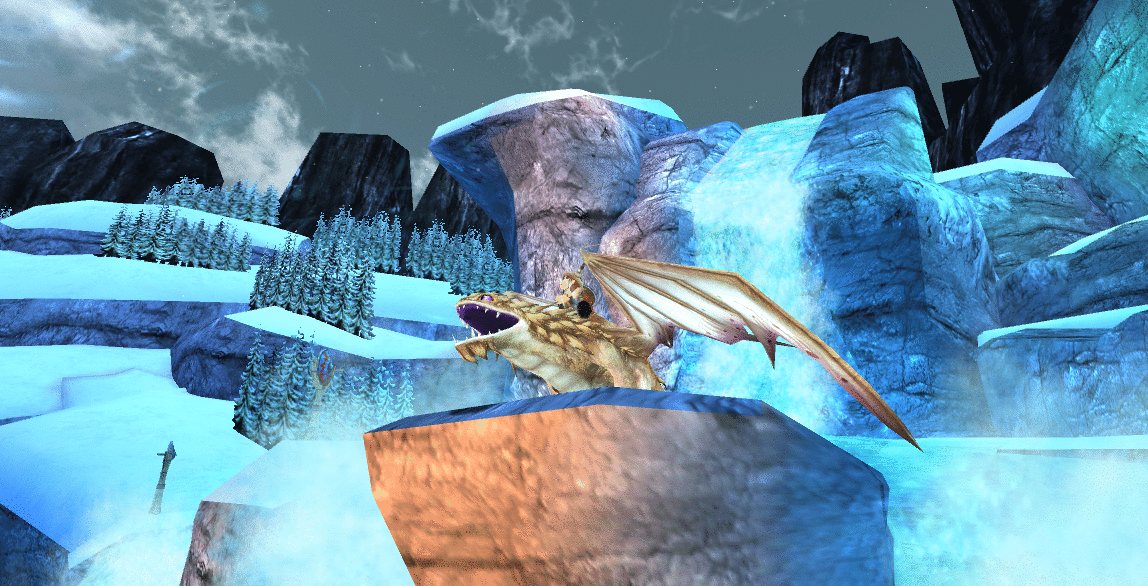 I do dragon fan theories!
I come up with theories about dragons. Click the link below to check them out!
School of Dragons Info
Main Viking: WhispertheWolf
Starter Dragon: Brightclaw (female Deadly Nadder)
Main Dragon: Winterwind (female Woolly Howl)
Main Racing Dragon: Frostclaws (male Shivertooth)
Main Battle Dragon: Thistle (female Prickleboggle)
Main Dragon Tactics Dragon: Shiver and Shake (male Titan Wing Zipplewraith)
All My Dragons
*Dragons of My "Main Team"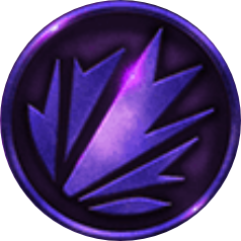 Strike Class
Woolly Howls
*Winterwind: female Woolly Howl
*Bifrost: male Titan Wing Woolly Howl
Dasher: male Woolly Howl (Snoggletog Wraith stand-in)
Solstice: male baby Woolly Howl (Winterwind and Dasher's son)
Mistletoe: female baby Woolly Howl (Winterwind and Dasher's daughter)
Ivywine: female baby Woolly Howl (Winterwind and Dasher's daughter)
Snow Wraiths
*Avalanche: female Snow Wraith
*Doomfang: male Titan Wing Snow Wraith
Furies
Toothless: male Night Fury
Light Fury: female Light Fury
Dart: female Night Light (Toothless and Light Fury's daughter)
Ruffrunner: male Night Light (Toothless and Light Fury's son)
Pouncer: male Night Light (Toothless and Light Fury's son)
Triple Strykes
Slashtail: male Triple Stryke (Stormheart's Triple Stryke's son)
Venomtwirl: female Titan Wing Triple Strike
Deathgrippers
Interceptor: male Deathgripper
Blackwidow: female Titan Wing Deathgripper
Skrills
Icebones: male Skrill
Galewing: female Titan Wing Skrill
Hybrids
Draughoul: male Skrillknapper (Icebones and Scourge's son)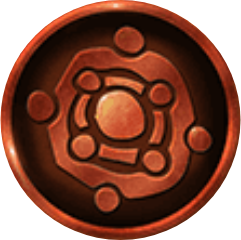 Boulder Class
Groncicles
*Icevein: male Groncicle
Warmheart: female Groncicle (Icevein's mother)
Northbright: female Groncicle (Icevein's sister)
Hoarfrost: male Groncicle (Icevein's brother)
Snowblast: male Groncicle (Icevein's brother)
Shivershy: female Groncicle (Icevein's sister)
Coldnip: male Groncicle (Frozen Groncicle stand-in)
Gronckles
Stonemaw: male Gronckle
Jordbringer: female Titan Wing Gronckle
Whispering Deaths
Sawfang: male Whispering Death (Groundsplitter's son)
Bramble: female Titan Wing Whispering Death
Furious: male Screaming Death (Groundsplitter's son)
Merciless: female Titan Wing Screaming Death
Sentinels
Silhouette: female Sentinel
Monolith: male Titan Wing Sentinel
Comrade: male Elder Sentinel
Crimson Goregutters
Dayspring: female Crimson Goregutter (Daybreaker's mother)
Elkhart (in-game name Elkheart): male Titan Wing Crimson Goregutter
Hushboggles
*Endeavor: male Hushboggle
*Duskrustle: female Titan Wing Hushboggle
Humbangers
Hollowfiend: male Humbanger
Minemuncher: female Titan Wing Humbanger
Others
Meteorblast: male Eruptodon
Ironmaid (in-game name Honormaid): female Hotburple
Boulderdash: male Catastrophic Quaken
Redwolf: male Grapple Grounder
Stonefist: male Thunderpede
Gemtooth: female Snafflefang
Charity: female Shovelhelm
Other Hybrids
Macemaiden: female Ridgesnipper (Silvershard's daughter)
Daybreaker: male Gruesome Goregripper (Dayspring's son)
Burrowight: female Graveknapper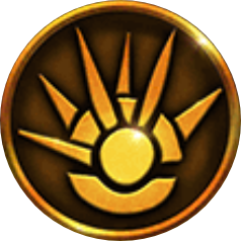 Sharp Class
Shivertooths
*Frostclaws: male Shivertooth
Chillbreath: female Shivertooth (Quiverpain stand-in)
Razorwhips
Silvershard: female Razorwhip (Windshear's daughter)
Swiftslice: male Titan Wing Razorwhip
Speed Stingers
Fleetsteps: male Speed Stinger
Quickflash: female Titan Wing Speed Stinger
Scuttleclaws
Spitfire: male Scuttleclaw
Jadeheart: female Titan Wing Scuttleclaw
Stormcutters
Windrider: female Stormcutter
Owleye: male Titan Wing Stormcutter
Timberjacks
Oakthorn (in-game name Oakclaw): male Timberjack
Sprucewing: female Titan Wing Timberjack
Grim Gnashers
Cindertooth: female Grim Gnasher
Vultureclaw: male Titan Wing Grim Gnasher
Others
Rainshed: female Raincutter
Shadowhunter: male Devilish Dervish
Hybrids
Scensoredhimmer: male Deathly Galeslash (Brightclaw's son)
Skeletreat: female Bonestormer (Windrider's daughter)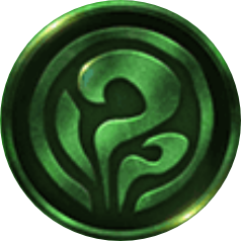 Mystery Class
Prickleboggles
*Thistle: female Prickleboggle (tiny Prickleboggle stand-in)
Yarrow: male Prickleboggle
Dramillions
*Forethought: male Dramillion
*Miracle: female Titan Wing Dramillion
Slithersongs/Death Songs
Nightingale: female Sithersong
Evermore: male Death Song (Melody Island Death Song's son)
Valkyrie: female Titan Wing Death Song
Hobgobblers
Augury: female Hobgobbler
Demonspawn: male Titan Wing Hobgobbler
Lovestruck: male Smitten Hobgobbler
Cavern Crasher
Catacrawler: female Cavern Crasher
Rubblewriggler: male Titan Wing Cavern Crasher
Slitherwing
Wyrmsbane: male Slitherwing
Vipershood: female Titan Wing Slitherwing
Boneknappers
Scourge: female Boneknapper
Wishbone: male Titan Wing Boneknapper
Flightmares
Professor: male Flightmare
Starshine: female Titan Wing Flightmare
Hideous Zipplejacks
Double & Trouble: female Hideous Zippleback
Set & Match: male Titan Wing Hideous Zippleback
Buffalords
Fortitude: male Buffalord
Horrorcow: female Titan Wing Buffalord
Chimeragons
*Mosaic: female Titan Wing Chimeragon
*Stormfuse: male Chimeragon
Zipplewraiths
*Tundra and Taiga: female Zipplewraith (Avalanche's daughter)
*Shiver and Shake: male Titan Wing Zipplewraith
Others
Bandit: male Armorwing
Merrigold: female Golden Dragon
Faith: female Changewing
Sneak, Snip, Snap & Trap: male Snaptrapper (Leafy Snaptrapper stand-in)
Honey: female Sweet Death
Mistwalker: female Smothering Smokebreath
Hybrids
Candycrusher: female Dreadstrider (Professor's daughter)
Trophy & Laurel: female Ghastly Zapplejack (Oakthorn and Double & Trouble's daughter)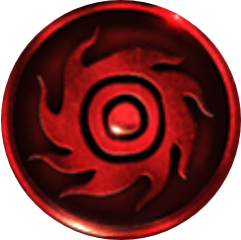 Stoker Class
Monstrous Nightmares
Firegale: female Monstrous Nightmare
Ridgeback: male Titan Wing Monstrous Nightmare
Terrible Terrors
Sparrow: female Terrible Terror
Odinsfang: male Titan Wing Terrible Terror
Night Terrors/Fire Terrors
Eclipse: female Night Terror
Cavetorch: male Fire Terror
Ghost: male Fire Terror (Night Swarm stand-in)
Silver Phantoms
Legacy: female Silver Phantom
Stratosfire: male Titan Wing Silver Phantom
Others
Brightsoul: male Singetail
Scout: female Flame Whipper
Sunheart: female Fireworm Queen
Fireflight: female Hobblegrunt (Threadtail stand-in)
Lionheart: male Moldruffle
Cyclone: male Typhoomerang
Hybrids
Bobbletail: male Abomibumble (Stonemaw and Firegale's son)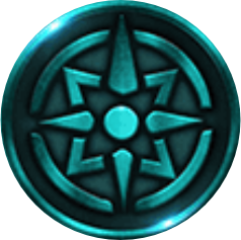 Tracker Class
Deadly Nadders
Brightclaw: female Deadly Nadder
Horntail: male Titan Wing Deadly Nadder
Rumblehorns
Bullheart: male Rumblehorn
Leafshade: female Titan Wing Rumblehorn
Mudrakers
Echo: female Mudraker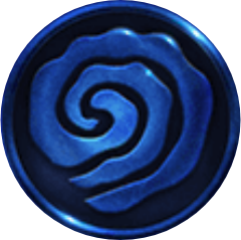 Tidal Class
Thunderdrums
Seacry: female Thunderdrum
Darkbreather: male Titan Wing Thunderdrum
Sand Wraiths
Fjord: male Sand Wraith
Shorewind: female Titan Wing Sand Wraith
Shockjaws
Sparky: male Shockjaw
Stormsurge: female Titan Wing Shockjaw
Scauldrons
Riptide: male Scauldron
Backbiter: female Titan Wing Scauldron
Others
Splashwing: female Sliquifier
Wavedancer: female Tide Glider
Freyasfang: female Windwalker
Hybrids
Brack & Brine: female Seastormer
Original Characters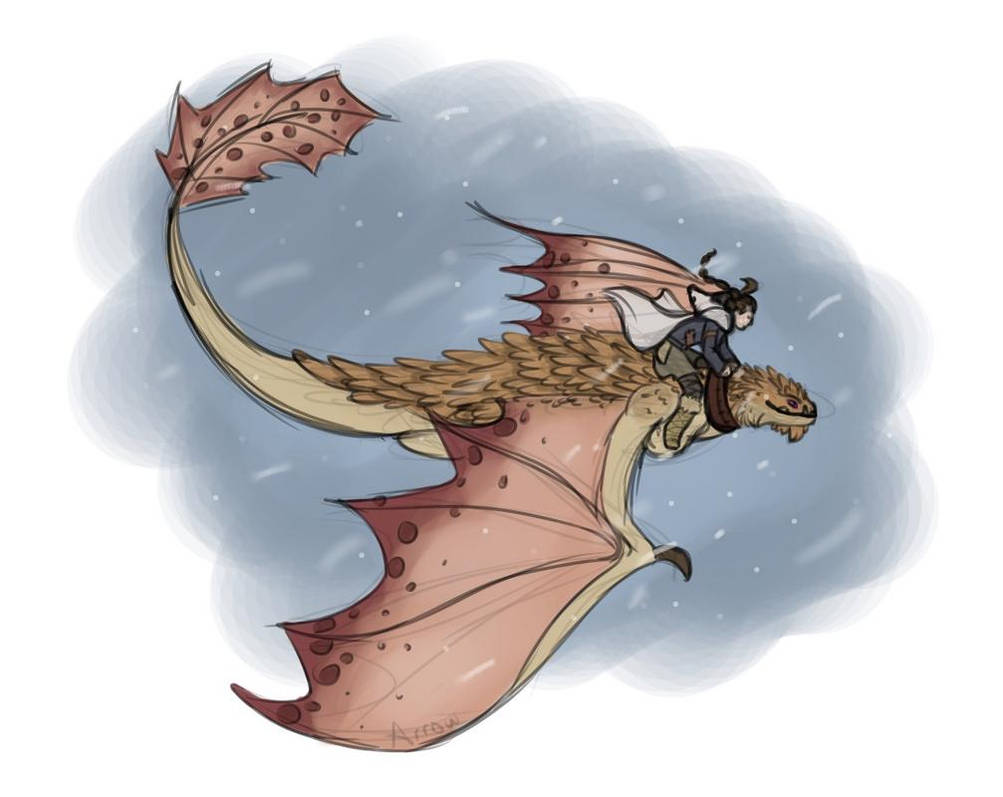 Artwork by Arrowalker
Profile Links


Trainer sprites by Blackwolfen
Links are in blue, all open in a new tab
The Wolf and the Howl Characters:
Extra Winterwind Links
Whisper and Winterwind: A Poem by Wolflight
Links to My Screenshot Comics
The Wolf and the Howl: The Song of Death
The Wolf and the Howl: The Dragon at Dreadfall
The Wolf and the Howl: Dragon Sledding
The Wolf and the Howl: A Winter's Ride
The Wolf and the Howl: Matchmaker
The Wolf and the Howl: The Mysterious Chicken Caper
The Wolf and the Howl: Terror Loose on Dreadfall
Extra: Dasher's Snoggletog Countdown
Fri, 11/03/2017 - 12:36
#38
Stormcutter Theories
Stormcutter Theories
So this week's HTTYD dragon to focus on is the Stormcutter. This is one of the most popular species in the franchise. As a result, I not only tracked down every little bit of canon information I could find on them - scouring my DreamWorks Dragons books and trading cards and rewatching the second movie, as well as seeing what the official website and the School of Dragons and Dragons: Rise of Berk games had to say - but I also decided to look at what other theories fans might have left online. Did you know that if you Google "Stormcutter theory" you end up with a number of results from the School of Dragons forum theorizing when the Stormcutter would be released and theorizing that was the rarest dragon? ...Man, that seems like so long ago! Anywho, the Stormcutter was released and tht level of rarity has been disproven, so it wasn't really helpful. Just interesting.
Weirdly enough, I couldn't find much in the way of compelling theories about Stormcutters online, not even on Tumblr...except for a topic I will discuss in Theory 17, where I give my own take on one glaring plot hole in How to Train Your Dragon 2. But that's okay; I managed to think up a few of my own. And a lot of them required me to not only research many companion books from the DreamWorks Dragons franchise but also research the animals the Stormcutter is based on: the great gray owl, the great horned owl, and the vampire bat. I also had to look up fish scales. There's a lot of good animals going into this dragon that can give us theory fodder! I got a lot here, so let's get started!
Theory 1: The Stormcutter has excellent night vision. The Art of How to Train Your Dragon 2 makes two interesting claims that make this theory practically fact for me. One is that the Stormcutter, while it has been seen hunting during the day, usually hunts at night. It also claims that it's the Stormcutter's powerful eyesight that makes it "an unbeatable stalker." The Stormcutter is also based on the grey howl and great horned owl, two nocturnal owl species that have very large eyes for seeing in the dark. It must have good night vision for all of this to be true.
Theory 2: Stormcutters live in old growth forests or mountains and cliff habitats that loom over plains or bogs, and they nest in caves. The Art of How to Train Your Dragon 2 states that the Stormcutter spends most its day "on the lookout," positioning itself on top of a large tree or rock formation at dusk to begin stalking, remaining completely motionless while taking in events within a 10-mile radius. Then, when it locks on its target, it attacks, taking off and then deploying its second set of wings to stabilize its glide when it goes in for the kill! (Basically it hunts exactly like a great grey owl, only with a wider range and two pairs of wings.) This tells me the Stormcutter must come at its prey from high up above from a certain vantage point. To perch on a tree, it would need to have an old growth forest for there to be a tree strong enough to hold it. Or it may prefer high cliffs, which seems far more reasonable. I suggest it often looks down at plains, bogs, or forest clearings because it will need enough space for its massive wings to extend when it finally snatches up its prey.
It would also make sense for cliffs and mountains to be ideal because I also think Stormcutters nest in caves. This theory comes from the fact that they are one of the few species of dragon (along with the Night Fury and Speed Stinger) comfortable hanging upside down. Again, The Art of How to Train Your Dragon 2 mentions that, when resting, the Stormcutter hangs upside on stalactites like a bat. And where are stalactites found? Why, in caves!
Theory 3: Stormcutters can live in extremely cold climates such as arctic locations and high elevations. This is actually not typical of most DreamWorks dragons; according to the Dragons: Riders of Berk comic "The Ice Castle" and the Dragons: Defenders of Berk comic "Snowmageddon," while many dragon species can tolerate cold temperatures, most don't settle or nest in the coldest environments, and most can't even take long flights in places that are too cold. I think the Stormcutter is an exception to this rule. While such cold environments may not be the preferred location of the Stormcutter - perhaps due to a limited amount of prey in these environments - I do think it could potentially be comfortable living in such environments.
As discussed above, Stormcutters, based on their hunting style, would like to live in areas where they can perch high and peer down at a fairly open landscape, and a glacial or hilly arctic steppe or a mountain range with open valleys would fit the bill. So in terms of hunting, Stormcutters are set, so long as there actual is enough food on these environments. And there's a number of features they have that may help them tolerate the cold temperatures. For one thing, living in caves would allow them to live in cold climates without being exposed to the elements when nesting. I also mentioned before that dragons are endothermic, and the Stormcutter's unusually large size is ideal for their ability to retain heat in a cold climate more-so than smaller dragons. And being a fire-breathing dragon, the Stormcutter has a "sure-fire" way of increasing its heat-producing. ("Sure-fire," get it? ...Eh, I'll go sit in the corner and think about my life...)
But the real bit of evidence that suggests they might be better at tolerating cold climates than some other fire-breathing dragon species is actually a search location in Dragons: Rise of Berk. In the game, the main place to find Stormcutters is the Isle of Night (known as the "Island of Night" in the game), but they can also be found in the Icy Wastes! The Icy Wastes are a cluster of ice floes known for "sundry blizzards" and "plunging temperatures" and said to be "too cold for a Viking." While it's the main habitat in the archipelago for the Woolly Howl, the game also indicates that Skrills and Stormcutters can also be found there.
Theory 4: When not part of an alpha or queen's nest, a Stormcutter is mostly a solitary creature. There are a number of dragons in the series that live in social environments happily that are also shown to mostly go solo when not part of a nest or belonging to a rider. For example, the Monstrous Nightmare is said to be pretty solitary in nature and generally shown to be alone, and the Hideous Zippleback is said to hunt alone, yet both are willing live to in an alpha's communal nest. So the fact that Cloudjumper happily lived in Valka's Bewilderbeast's nest (and saw himself as second-in-command) doesn't mean the Stormcutter is not generally a solitary dragon, and I think the fact that he's the only Stormcutter in the nest is a good indicator of this. No other Stormcutters from his "flock" are in the Bewilderbeast's nests, which indicates there was no Stormcutter "flock" to begin with. On top of that, owls - the main animals the Stormcutter is based on - are generally solitary and highly territorial creatures. This makes a lot of sense when you look at how owls, and by extension Stormcutters, hunt. Prey can be a limiting factor for owls, and it certainly would be for a creature as big as a Stormcutter. Protecting its territory from other individuals and living and hunting alone would allow the Stormcutter to protect prey resources. This wouldn't be important in a Bewilderbeast nest, however, because the Bewilderbeast feeds its flock, so it would be willing to give up its solitary life when with such an alpha.
Theory 5: Stormcutters are not entirely nocturnal or diurnal because they generally live in the Arctic Circle. The Art of How to Train Your Dragon 2 claims that Stormcutters normally hunt at night, beginning their stalking at dusk, which would indicate that they're probably nocturnal. And of course, it would be, right? It's based on owls, after all. However, it also claims that Stormcutters have been seen hunting during the day, which goes against that theory, and in How to Train Your Dragon 2, Cloudjumper is constantly up and about during to day (and seeing as Valka is in his world, not the other way around, I would think she would adjust her circadian rhythm to him, as oppose to Hiccup and Toothless where Toothless adjusted for Hiccup). It is possible that Cloudjumper adjusted to being awake during the day to get along with other dragons in the nest, but there is another reason I think the Stormcutter might not have a circadian rhythm based on daylight: its location.
Notice one thing you never see in How to Train Your Dragon 2: nighttime! We see dusk and dawn with the sun setting, yes, but we never see full night. Why is this? Is it because it takes place over only one or two days? Well, actually, according to the director, the film takes place over several days, and yet we never see the sun go fully dark because...it's summer. The animators and director claim that Berk is so far north that the sun doesn't ever truly sink below the horizon completely in the summer. A brief dawn and dusk occur, where the sun sits on the horizon, but then it's up again. In the TV show Dragons: Race to the Edge, we even learn that there are two weeks during the summer where the sun doesn't set at all.
But the Stormcutter doesn't necessarily live that far north, right? Well, as discussed before in Theory 3, they actually do! I mentioned before that, in Dragons: Rise of Berk, the best location to "search" for the Stormcutter is on the Isle of Night. This island is generally shrouded in darkness due to its stone pillars, so it does indicate that, south of the Arctic Circle, the Stormcutter probably takes on a nocturnal nature. But it's also found in the Icy Wastes, an extremely cold habitat in the far north. And what else lies even farther north of Berk? Valka's Sanctuary. And going back to owls, there is actually an owl species that is neither nocturnal or diurnal because it lives in the Arctic Circle: the snowy owl!
The snowy owl is descended from nocturnal predators, but inconsistent daylight has had an affect on when it's willing to hunt. The snowy owl actually proves to have a circadian rhythm that's rarely based on daylight at all and hunts in all lighting conditions. During the dark half of the year, it's mainly nocturnal...because there's very little daylight to be had. During the light half of the year, it's mainly diurnal...because night barely falls at all. Likewise, I think the northernmost Stormcutters also have the ability to adjust to hunt and be active during any hours of daylight or darkness.
Theory 6: A Stormcutter's diet is omnivorous and highly varied but mainly made up of land animals. There are a number of things we know Cloudjumper will eat. In How to Train Your Dragon 2, we see him participate in the Bewilderbeast's fish feeding (the fish appearing to be herring). That, combined with the shape of its teeth (and the fact that it is a dragon), tell us that it is mainly carnivorous. Also, in School of Dragons, there is a farm quest that states that Cloudjumper likes a berry mixture of strawberries, elderberries, and bearberries, indicating that it may also be about as omnivorous as dogs. (Dogs are actually carnivore-leaning omnivores.) Many dragons show this omnivorous tendency, so this isn't too odd.
But despite us knowing that Stormcutters will eat fish, I don't think fish is normally its main diet. My suspicions come from its hunting technique. Having a technique based on owls - sitting still, observing the environment for a ten-mile radius, and then taking flight once it has detected prey and catching it in its talons - this is a technique best used on land animals. To stalk with a similar technique in water, you really have to be hovering near or above the water. I doubt a Stormcutter is going after a fish that leaped out of the water ten miles away, especially with its talons (as opposed to diving into the water nose-first). Owls use this stalking technique to hunt small animals like mice or voles. A Stormcutter might use this technique on deer, boar, foxes, lynx, sheep, ect. They may also scoop fish out of the water like an eagle should the opportunity arise, but it doesn't seem like the easiest prey for them.
And the fact that they are willing to take so many different types of meat and even fruit also tells me that they are generalists and opportunists in their diet; they'll take whatever they can get and make due. This is very different from owls, who often get sick if you feed them red meat; it's much more like a dog, like the Great Dane, on which the Stormcutter is also based.
Theory 7: Stormcutters use their dexterous claws to tear apart animals and pick out sought-after parts of their meal. Stormcutter claws are said to be strong and extremely sharp (hence its class) but also said to be able to delicately pick open locks. There must be some survival reason for the Stormcutter's sharp bringers of death to be up to such precise tasks, and I think it's because they use their claws to pick apart their prey. (I wonder if they're picky eaters about what parts to eat.)
Theory 8: A Stormcutter's head is only connected to its neck by one socket pivot, and they have many bones and "backup arteries" in their neck. Stormcutters can turn their head around almost 180 degrees, like an owl. But this is...a really odd ability. Why can't we do that? Because we would snap our neck vertebrae, and even if we didn't, we would cut off the blood flow to our head by squeezing arteries. But owls have ways to get around this. For one thing, they have a lot more bones in their neck than their length suggests, twice as many as us. They also have a head that pivots in a single socket, meaning it's less fixed into the neck. Finally, they have extra arteries in their necks that work as "alternate" pathways for the blood, so when the owl turns its head, the blood changes routes and keeps flowing. I think a Stormcutter would need adaptations similar to these to be able to do the same thing.
Theory 9: The skin of a Stormcutter contains photonic crystals called guanine, which they may use for communication and/or to attract mates and may enhance visibility in low-light conditions. Many canon sources have stated that the Stormcutter's scales are "iridescent like fish scales." But why exactly are fish scales, and by extension, Stormcutter's scales, iridescent? Many fish have scales that contain photonic crystals called guanine, which is in the skin beneath the scales. We're not entirely sure what purpose these crystals provide for fish or how many different uses they may have depending on the species. One widely accepted theory is that the iridescence reflects light the way water does, therefore creating camouflage for the fish. But this would make a land animal stand out against the landscape, not camouflage them, so for a stalking aerial predator like the Stormcutter, there must be another reason for their development. Some fish have shown to be able to communicate through the flashing of their iridescence, so perhaps this is the reason for the Stormcutter bearing this trait. The reflecting light off their scales could also enhance their own visibility in the dark. Or perhaps these pretty scales just make Stormcutters more attractive for mates.
Theory 10: Stormcutters can see more colors than humans can see. For these iridescent scales to be useful - as light enhancers, as attractants, or as communication - Stormcutters are likely seeing them even more clearly than humans. They likely can see not just the rainbow spectrum refracted off these scales but many other short wavelength light as well, such as UV light.
Theory 11: The Stormcutter's large crown and many fins are meant to funnel sound to their face and, possibly, to attract mates. Stormcutters have a very intimidating-looking crown and many fins crowding its face, and the franchise doesn't really give any indication why. It outright describes them as "intimidating," but a creature as big as a Stormcutter doesn't need much help with intimidation. Rather, I think these funnel sound to the Stormcutter's ears, the way the external ears on a mammal or disk of an owl's face does. This allows them to pick up sounds at very low volume or average sounds from far off, enhancing their hearing to aid in their stalking predator behavior. They might also be attractive to other Stormcutters come mating season.
Theory 12: Male Stormcutters bring females food while courting. This is a behavior observed in the great grey owl, the main animal the Stormcutter is based on. Males bring females prey for them to eat to win them over as mates. They'll also continue this behavior while the female is laying and sitting on the eggs. I see no reason for Stormcutters not to also try this behavioral mating strategy.
Theory 13: Stormcutters do not have romantic love and don't mate for life. As I stated with the Shovelhelm, I think this is true for most dragons in this franchise. Even animals that make friends don't necessarily mate for life or feel romantic attachment. Every dragon species we've seen so far has been happy to remain detached from any mate they take and find a new one if the opportunity presents itself. While I'm sure Stormcutters mate to breed, I don't think they necessarily remain with their mate after they have taken care of that year's brood. On top of all this, real-world great grey owls - again, the main animal the Stormcutter's behavior is based on - also do not mate for life; in fact, males and females don't even stay together when not tending a brood. And remember, I already theorized that, compared to many dragon species, this is a relatively solitary species, which is not conducive to living with a mate.
Theory 14: Stormcutters breed annually. It is my belief that nearly all dragons breed annually, as we have seen that Monstrous Nightmares, Deadly Nadders, Gronckles, Hideous Zipplebacks, Changewings, and Razorwhips all do. Great grey owls and great horned owls, two species that have a heavy influence on the Stormcutter, also breed annually.
Theory 15: Stormcutters lay clutches of 2-4 eggs. The two owl species the Stormcutter is most based on, the great gray owl and the great horned owl, both have egg clutches of about this size.
Theory 16: Stormcutters reach full size quickly. It is also my belief that most dragons reach their full size very quickly, within a year, due to the growth rate exhibited by Torch the Typhoomerang and the fact that, despite breeding every year, the Monstrous Nightmares, Deadly Nadders, Gronckles, and Hideous Zipplebacks of Berk aren't constantly being followed around by their offspring for the whole year.
Theory 17: When Cloudjumper joined in the raid on Berk 20 years ago, he was not actually "part" of the raid. The fact that Cloudjumper was at Berk 20 years ago during a dragon raid and didn't take Valka to the Red Death to be eaten is a bit of a plothole in How to Train Your Dragon 2, but we can justify it. I've seen many point out that, because Cloudjumper was at a raid on Berk, he was once part of the Red Death's nest. This...makes no sense. When he kidnaps Valka, Cloudjumper takes her back "to the home of the Bewilderbeast." This indicates he was part of the Bewilderbeast's nest the whole time. So I think the most reasonable explanation is...curiosity. Cloudjumper saw a raid happening - or perhaps saw the flock headed to the raid - and fell in with the dragons to see what was going on. Once there, his curiosity again seemed to take over and he broke into a person's home to observe a baby. Then he saw something he'd never seen before - a human who didn't want to hurt him - and decided she would make good friend material and took her away. He then went back to his alpha and didn't return to the terrible place of death that he'd found. So...yeah, he wasn't part of the raid. For him, the whole thing was just a fly-by. Anticlimactic? Yes. But also the most reasonable explanation, given the evidence.
Theory 18: The Isle of Night became a safe haven for dragons due to hunting pressure. This is a...weirdly involved theory I came up with when actually discussing Hobblegrunts in a PM conversation with SouloftheFoxy. (Hi, Foxy!) Since Rise of Berk states the Isle of Night is the ideal location to find Stormcutters, it feels highly relevant here.
The Isle of Night is an interesting island. It was first used as a decoy for Hiccup and Toothless by Mildew, Alvin, and the Outcasts in the last few episodes of Dragons: Riders of Berk, and during the episode it featured, there didn't seem to actually be any dragons on the island at the time (despite Mildew tricking Hiccup into thinking Night Furies might be there). Yet the game Dragons: Rise of Berk, which takes place during and after How to Train Your Dragon 2, has Stormcutters, Scuttleclaws, and Hotburples available on this island, and the official online Race to the Edge map has a Hobblegrunt near it, indicating it may be found there also. How is it possible that these dragons were there undetected before? And in the case of the Scuttleclaw, Hotburple, and Hobblegrunt, how have previously undiscovered species gone unnoticed this close to Outcast Island and Berk? None of these dragons are particularly stealthy, and in fact, the Hobblegrunt and Hotburple are downright not stealthy.
So is there an explanation? Some say the answer is "Rise of Berk's search locations are not to be taken seriously," and while I do think that's a valid answer given how the game works and its inconsistencies, I also think there is a way we can justify all this with a theory.
Now there is a problem setting up this theory; Dragons maps are horribly inconsistent. This is a problem because Outcast Island has been moved around on maps multiple times in the series, and part of this theory does require Outcast Island to be near the Isle of Night, as shown on the online Race to the Edge map. For the sake of argument, let's assume for a moment that that's the correct placement for the island.
Outcast Island became allies with Berk at the end of Dragons: Defenders of Berk. It's clear from Dragons: Race to the Edge that they didn't teach the Outcasts dragon training even after this alliance was forged, but they do keep friendly relations and likely would have helped the Outcasts with the rampant dragon problem. So the Outcasts are no longer posing as a threat to dragons on Outcast Island and surrounding islands, making them new safe havens for dragons.
On top of that, Outcast Island areas are out of the domain of Viggo's Dragon Hunters. The Outcasts were the ones who put down the Berserkers the first time around, and the Berserkers were the ones who, at the beginning of Race to the Edge, aligned themselves with the Dragon Hunters under Dagur. The Berserkers would have warned the Dragon Hunters from going into Outcast waters and would be wary of doing so themselves.
Even more, Outcast Island is simply not the Dragon Hunters' typical hunting grounds. The Dragon Hunters are a northern group. We don't encounter them until the dragon riders go north of the Archipelago to Dragon's Edge, a two- or three-day flight north of Berk. And when Viggo wants to negotiate with Hiccup about everyone keeping to their "territory" rather than being in conflict, his map draws an east-west line that leaves Hiccup and his dragon riders with the southern portion and Viggo and his Dragon Hunters north of the line. Being south of Berk, Outcast Island would have been well south of Viggo's marked-out hunting grounds.
With the Dragon Hunters not being able to reach them there and the Outcasts not only not attacking them but now inadvertently providing protection for them, dragons may have flooded in to the line of islands that include the Isle of Night to seek safe places to live and raise young. If the Outcasts had no interest in exploring these islands, they would have left them undisturbed without paying much attention to the types of dragons there, and with their alliance with Berk being fairly new, Berkians probably wouldn't want to push things by exploring islands in their waters. Not to mention that I doubt few Outcasts would know if they had even stumbled across a new species. (The Dragon Manual is a Berk thing, after all.)
But what if Outcast Island is in the wrong place according to this map? It's not the How to Train Your Dragon 2 map, and a map in the first episode of Race to the Edge puts Outcast Island directly north of Berk, not southeast. And I am more inclined to believe maps that appear in the actual movies and series over ones merely posted on the Internet, which would mean Outcast Island is actually not close to the Isle of Night. But even if that's so, there may still be another explanation as to why there were no dragons on the Isle of Night before and why there are dragons there now.
Hiccup and Toothless discovered Itchy Armpit at the beginning of How to Train Your Dragon 2, right? And what they found there was Eret's large and expansive base, completely destroyed by Bewilderbeast ice. They have apparently been using this area as a hunting base for awhile, possibly a few years. Rise of Berk claims that this place was once teeming with wild dragons, but with the trappers setting up camp there, most were hunted out, with the Shivertooth being one of the few species to allude them. It's possible that some of the dragons of Itchy Armpit fled north when their home fell under such heavy hunting pressure.
And if they did go north, what islands would they go to?
Going directly west after heading north would not work out well. According to the How to Train Your Dragon 2 map, any refugee dragon that took that route would run into an island heavily populated by people in a place called the Sunken City. Human-wildlife conflict would be sure to ensue, and habitat may be lacking. The island directly north of the Sunken City is Eel Island. None of these species would want anything to do with eels (or the Typhoomerangs that live there).
Now if you go directly north, you run into a string of islands. The first island on that route is Thunderclaw Island, and given the name, it's likely already heavily inhabited by other dragons (Thunderclaws, specifically) and not looking to accept refugee dragons. The next island is Tyr Island, and according to the How to Train Your Dragon 2 map, its western shore is plagued by "strong winds" that are "dangerous for flying." That seems like a very dangerous place for a flying creature to call its home. But if you head still further north, what do you run into? The Isle of Night and the unnamed islands north and south of it, all three of which appear to be largely unpopulated by dragons at the time. This would make these islands a perfect new location for a group of wayward dragons to settle as they flee the dragon trappers who took over their more picturesque southern home in Itchy Armpit.
Either one of these explanations could explain how, in only a few years, a series of islands once uninhabited became home to species of dragons that weren't well-known or documented. In fact, both theories could have both been factors that worked in tandem to cause the phenomenon. Either way, there's a reasonable explanation as to how Stormcutters, Scuttleclaws, Hotburples, and possibly Hobblegrunts ended up on an island previously shown to be unpopulated by dragons while fleeing from nefarious humans.
Theory 19: The Isle of Night's rock towers are what make it an ideal habitat for the Stormcutter. The next question is, why is the Stormcutter in particular said to have done so well on the Isle of Night? Hmm, an owl-like dragon that normally hunts in the dark doing well on the Isle of Night...
First, one must look at what the Isle of Night is like. In Dragons: Rise of Berk, it is called the "Island of Night" (whatever, same difference), and the location is described as getting its name from "the dark rocks and tall cliffs that keep it shrouded in perpetual darkness." Elsewhere it is described as a "cathedral" of rock towers and dead trees. These are both very accurate descriptions from what we saw of it in Dragons: Riders of Berk, where it is a very dark island with many rock pillars, dead trees, and sparse vegetation. Everything about this environment screams Stormcutter! Remember its hunting technique? It perches high on a tree or rock pillar, taking in every disturbance, and then finally swoops in on its prey when it has located it. These rock towers would be perfect for stalking, and the sparse vegetation means it has enough room to spread its wings when going in for the kill. And the darkness the towers shroud the island in would not only not be a problem but might even be preferable to the dragon that, while adaptable, prefers to hunt during the night.
Theory 20: The Brute Stormcutter met the Green Death before she moved into her new nest at Dragon Island. The game Dragons: Rise of Berk introduces us to a number of dragons to serve the Green Death. Known as "Brute" dragons, they include a Boneknapper, a Timberjack, a Snaptrapper, a Skrill, a Buffalord, and...a Stormcutter! The Brute Stormcutter's small biographical description, however, is particularly intriguing. It says, "This Stormcutter has served as a lookout scout for the Green Death during times of war. But in peacetime, he has become a guide dragon to lead wayward viking vessels home." The Brute Stormcutter has been with the Green Death since wartime; this indicates that he has been with her since before peace between vikings and dragons was established on Berk. But that peace was established when the Red Death, the master dragon queen of Dragon Island, was killed, which means the Green Death couldn't have been living there at the time. In my Red Death theories post, I mentioned that I think the Green Death moved from her first home, her birth home, to the Red Death's home in the five years between HTTYD movies 1 and 2. If the Brute Stormcutter was serving the Green Death before the end of the first film, he had to have been serving her in her old nest. He may in fact have been her subject the longest out of all the dragons currently in her nest.
Theory 21: The Stormcutter's blind spot is anywhere behind its frills and above its facial horns. This limited field of vision is why it has the ability to turn its head nearly 180 degrees. If you look at the Stormcutter's head, its field of vision is actually very limited. There's no way it can see anything beyond its many frills, but the strangest is its facial horns that make a V on the front of its face. These make a ridge over the eyes, acting perhaps like a visor from the intense sunlight of the Arctic but also limiting its field of vision up. It truly can really only look in front of it. Keep behind or beyond these facial features, and it can't see you at all. This is very odd for a creature that uses its incredible eyesight to find its prey from a ten-mile radius, which is why I think, much like owls, who can't move their eyes in their sockets and so turn their heads, the Stormcutter has evolved the ability to turn its head in nearly any direction so it can look for prey in all directions despite its limited field of vision.
Fun Fact: The Great Dane, the dog breed used for some of the inspiration for the Stormcutter's design and personality, is a dog breed that originated in Germany and was bred to hunt boar. It is archaically known as a "boarhound." (Yes, Hagrid's dog Fang in Harry Potter is a big, black Great Dane.) It is now the national dog of Germany. I guess that makes the Stormcutter the national dragon of Germany! XD
So that's all I have on the Stormcutter! (Of course, I say that's all, but that was a lot!) If you disagree with any of these theories or have something you want to add, feel free to leave your thoughts down below.
Next week, I won't be doing a dragon from the random number generator. Rather, in honor of Halloween, I'm choosing to do theories on the dragon of Dreadfall...the Flightmare!
Who's online
There are currently 7 users and 336 guests online.