[Dragon Tactics] Dragon's name not loaded on failed objective
While I was playing the Icestorm Island levels in Dragon Tactics today, on the third level, two of my team were eliminated. After I had won the level, I noticed that on the failed optional objective, my dragon's name was missing, being replaced instead by '%4'. Here's a screenshot, so you can see what I mean.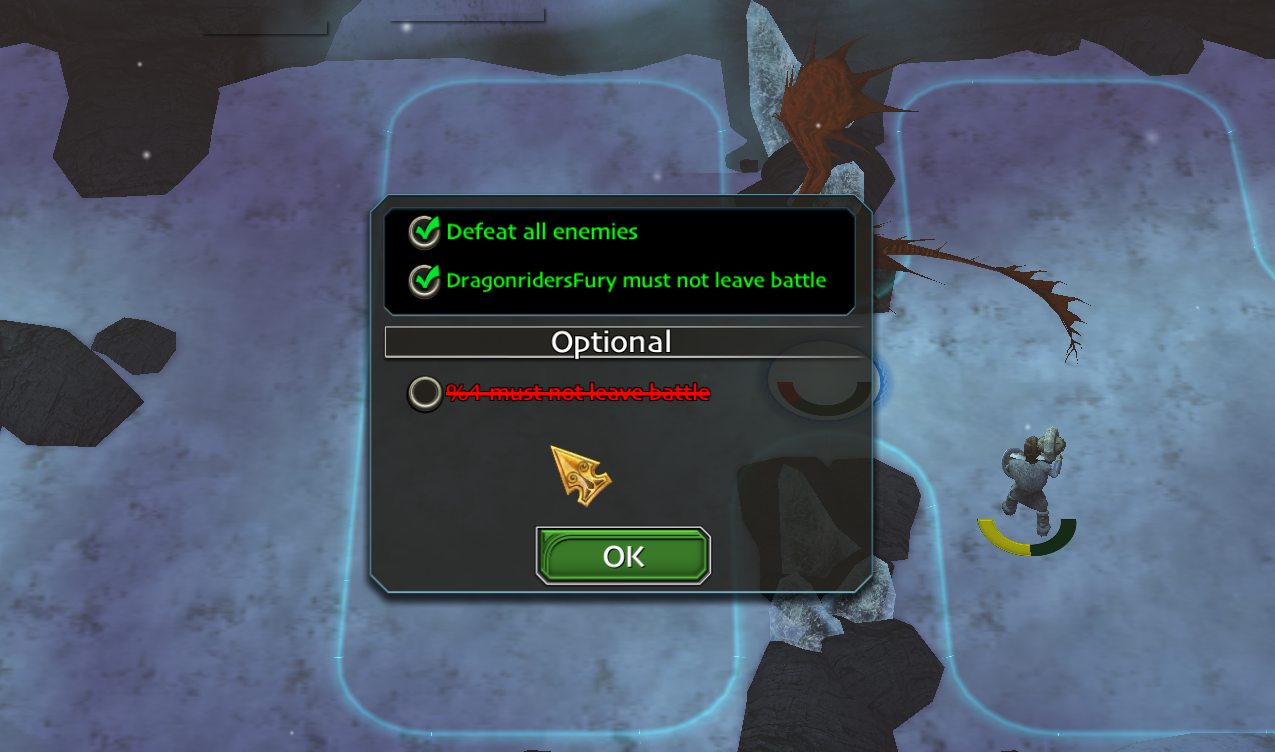 My team consisted of me (obviously); Firelash, my adult Monstrous Nightmare; Ocean Myst, my adult Flightmare; and Stonejaw, my Whispering Death that I had just aged up from hatchling to Broad Wing with a spare age-up I had in my backpack today, in that order. The dragon whose name was missing was Stonejaw, and his name showed up properly everywhere else in the post-battle screens.
I don't know if this bug occurs in other levels, as this is the only one in which I have had a teammate eliminated, resulting in a failed objective. I don't know if the issue will reoccur or not. I know this bug doesn't occur when you successfully complete a similar optional objective in other levels.
I run SoD on Windows 7 Professional, 64-bit, on my Dell Latitude E6500 laptop.
My web browser / version is irrelevant, since the Unity webplayer version of the game no longer exists.
What I was doing was simply playing (and winning! :D) the Icestorm Island Dragon Tactics levels.
The day/time was Today, May 21st, 2019, at roughly 1800 hours (6:00 PM) CDT.
My graphics card is also irrelevant, as this is an issue in the programming, not a graphical problem.
I hope this helps you, SoD team, and I hope you fix the problem soon. :)