Dragon Egg Adoptables :)
So this is my first time doing dragon egg adoptables so I'm a little nervous...... but here we go.
RULES
1. Tell me which egg you want.
2. I decide the type.
3. You decide gender, name, and personality.
4. You have 24 hours after claiming an egg to Name it. If you dont, it goes back up for adoption.
5. I did not make the line art!! I just recolored the dragon.
6. Please take care of your new dragon!!
__________________
DesDragonn
(if you want the above dragon, go here)
Friend Code:
9ZD3I
TITANS
MONTROUS NIGHTMARE STORM CUTTER
RAZOR WHIP WOOLLY HOWL
SKRILL
DRAGONS
Deadly Nadder, Gronkle, Deadly Nadder, Scauldron, Whispering Death, Deadly Nadder, Rumblehorn. Flightmare, Hideous Zippleback, Hobblegrunt, Prickleboggle, Rumblehorn, Smothering Smokebreath, Typhoomerang, Boneknapper, Fireworm Queen, Screaming Death, Tide Glider, Changewing, Raincutter, Tide Glider, Scuttleclaw, Sand Wraith, Snafflefang, Shivertooth, Death Song, Grapple Grounder, Sentinal, Death Song, Flame Whipper, Triple Stryke, Devilsh Dervish, Flame Whipper, Windwalker, Silver Phantom, Singetail, Eruptodon, Gronicle, Armorwing, Snaptrapper, Thunderdrum
===============================================================================================
~~~~~~~~~~~~~~~~~~~~~~~~~~~~~~~~~~~~~~~~~~~~~~~~~~~~~~~~~~~~~~~~~~~~~~~~~~~~~~~~~~~~~~~~~~~~~
MY OC's
and my lineart
KITA
Kita is shy and distant when meeting someone new, but once she gets to know you she is super friendly and loyal to her friends!
The Twins
Azel & Ryna
Azel is a fierce and aggresive male & Ryna is a gentle and playful female
TIGER FURIES
Jasiri & Nalina
Hunted to near extinction by Dragon Hunters for their skins, these two beautiful Tiger Furies are all that are left of their kind. Jasiri and Nalina traveled West, fleeing from Dragon Hunters that were determined to have them. I, DesDragonn, found them starving and near death while exploring one day. It has taken me years to gain thier full trust, but now we are inseperable! Thanks to Hiccup and the School of Dragons, these two beautiful Tiger Furies are safe from Dragon Hunters forever!
Wed, 02/04/2015 - 20:04
#2
Can I have number 4
Can I have number 4 plz.
Name: ShadowStar
Gender: Male
Personality: Fierce,Strong,Kind,Brave and Playful
__________________
Made by :DesertDragon22
Made by:Autumn5467
By AmandaLLY
By AmandaLLY
My first OC Stormcutter:MoonStone
Bio:
She has a sad story.She's not just a white dragon, she is an albino. This dragon is very rare and other Stormcutters did not recognize her as an equal. From the very childhood she was looking for shelter but during the flight she got caught in a storm. So she arrived at the sanctuary. I must say that Valka not immediately noticed her . The other dragons were afraid of her huge red eyes and a dazzling white scales. Perhaps she reminded them screaming death. During the next feeding Valka accidentally saw an unusual white dragon who was struck her by unusual. A friendly voice helped Valka to lure the dragon and gradually the rest of the dragons became friends with her.Valka has created a special talisman, which emphasizes the beauty of the dragon. Girl wears it on her neck and never takes off. But still it has no place among the dragons, her place next to the rider.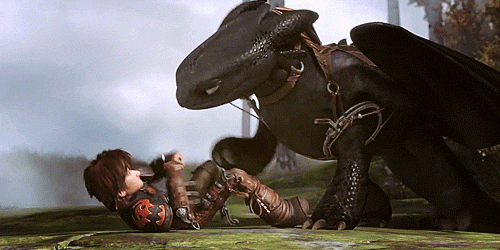 Who's online
There are currently 11 users and 414 guests online.