Disturbing Players 101: No Where Else Suitable To Post This
If all of you know a certain Yonxxe, then you'll know a little bit of his history with speedhacking in Thunder Run Racing, he also is associated with quite a bit of nasty people as well. Such as Bombardii's mouth definitely speaks for itself in these images.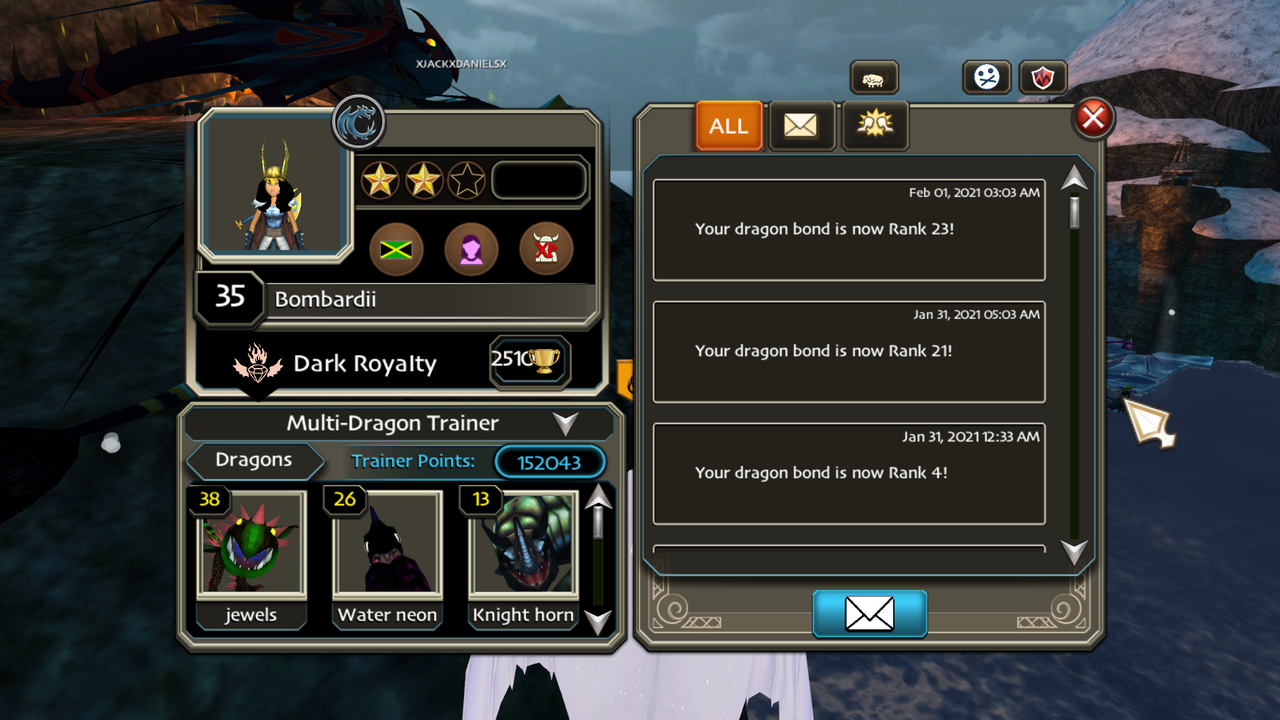 This person in particular is definitely more loud-mouthed than the other. Bombardii is a player that appears to like to talk shade about other players, including myself, with their friend(s). They also use less than appropriate language to do so. It has annoyed both me and quite a few other players because even with School Of Dragon's chat filter rants like this can happen for a long time on end, mostly hours at a time like the one that I'm about to display.
This player is the more alarming of the two because of his ability to hack into the game to boost his own speed in racing and gain an unfair advantage over racers such as myself. It appears that he will not showcase his hacking unless he knows that he won't be caught, so finding evidence for that claim is definitely more tricky to comeby. However, he claims that he doesn't hack the game anymore when I've been notified that he does in certain circumstances.
Here is one of their conversations in-game: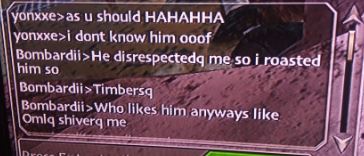 This was while I was present in the SoD main area, Bombardii starting to make her claims known. In these next screenshots, a friend of mine that is about as irritated with Bombardii and Yonxee tries to have a conversation with them once I finished talking with them. Here's where it really gets vulgar.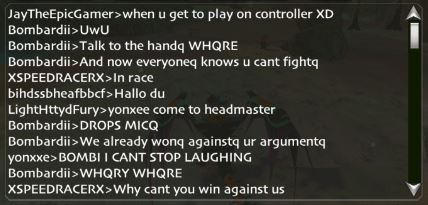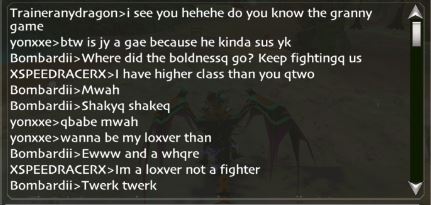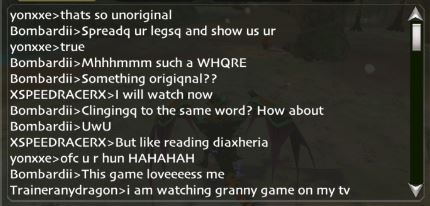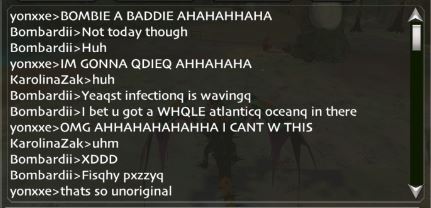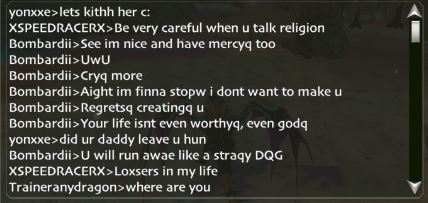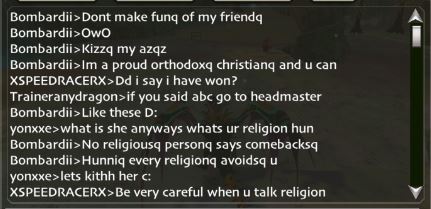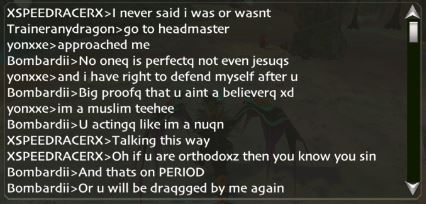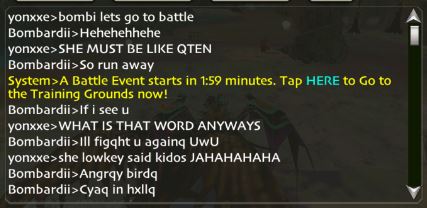 In all of these instances, Bombardii continues to use vulgar language while Yonxxe decides to flirt until the very end, also including mocks in his combat against Speedracer. He also says that I was suspect and censored apparently. This next image comes from a conversation in a discord server, something that's quite surprising. I would like these people taken care of as soon as possible, most fititngly a permanent retirement from the game. This and the hacker resistance is why there should be a new forum slot for reports just like these (just a suggestion).
Here is a bit more evidence during my diccusion with these two: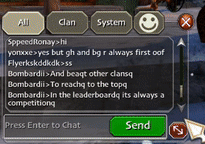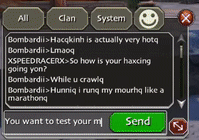 That is about all that I can show in this, simply because it is too much for one singular post. Players like these truly make the game go south (yes, more than it already has). As you can see, Bombardii agrees with hacking to that extent while Yonxxe plays the innocent card. If anyone has more evidence of these two, please feel free to submit under this post. This ends now.
Mon, 02/01/2021 - 17:01
#4
...
Yeah, I've seen both of them along with some other people they hang out with a lot lately and they're always cussing, talking about inappropriate things, and fighting with/harassing others. It's ridiculous. Sometimes it gets so bad that I just close the chat because I don't care to see all the stuff they're saying. I advise you to also pm this to Brynjolf and also either create a ticket about it on the new support site or just email support. They have a "Category" section when you're creating a ticket on their new support site and they have an "Other" and "Report abuse" option and either one of those would be appropriate for this in my opinion. The only problem is that you can only attach 5 files to your ticket which is why I mentioned emailing support since you have more than 5 screenshots. Whatever you decide, I definitely encourage you to do more than just post this thread on the forum because something needs to be done about these 2 and their friends. I also advise anyone who sees them in game while they're engaging in inappropriate behavior to report them using the in game report option.