Descent of Darkness-Information & Recruitment Thread (1.0)
Whether you are looking for a new clan or merely interested, a new recruitment thread has arrived for a new clan. Of course it isn't yet in the top 100, but seeing a clan rise to the top 100 would be a dream come true for me. So make sure to just take a look to see if this clan is for you :)
The basic information.
Clan Name: Descent of Darkness
Clan banner: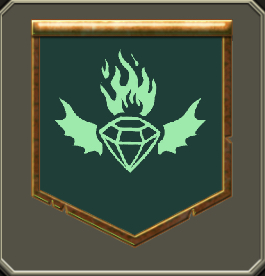 Clan banner (outside the game):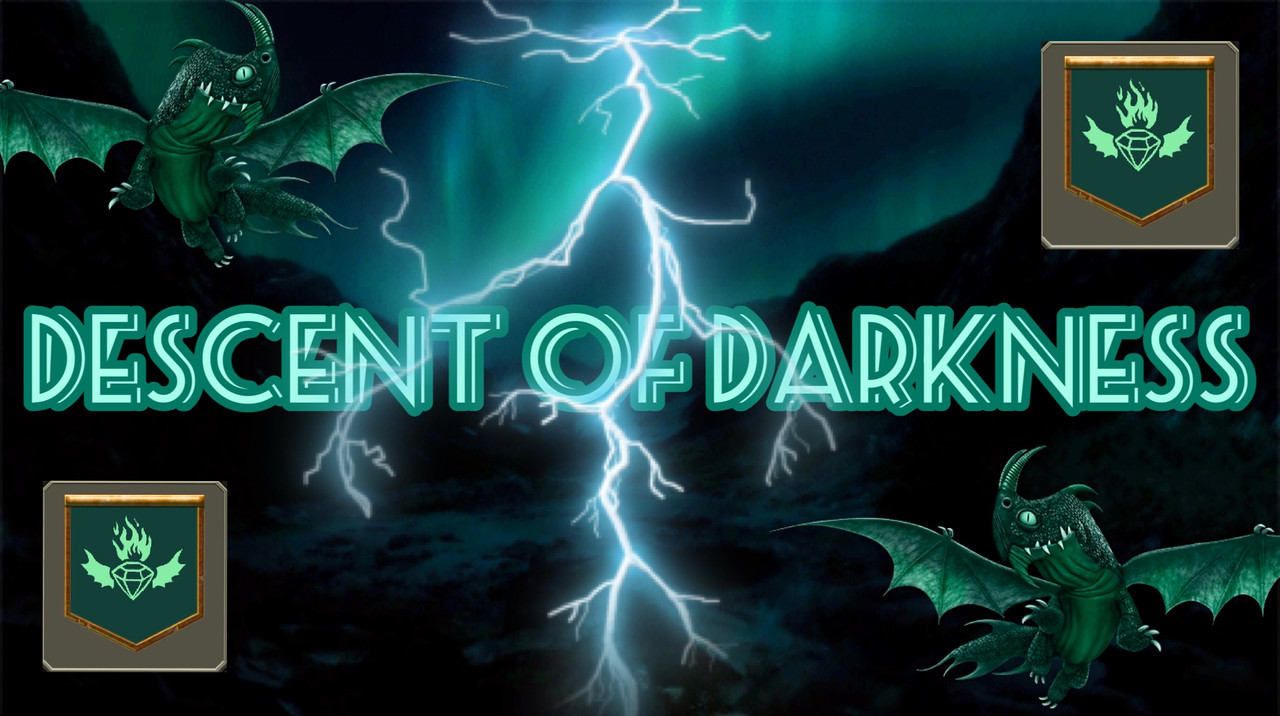 Description: Racers at the speed of dark. Join us and watch our uprising! (1,000 trophies to join, list your amount when requesting.)
Leader: xAxanthicx (Though, call me Fury or Axan, please.)
Is this clan right for you?
The origination: I always wanted to lead a clan. I've been in many-a-top-clan, and there has been a whole lot of drama. As well as this, there have been many great experiences, memories and friendships which remain intact, unbroken. Yet I have been a bit of a clan hopper, trying to find a clan which is right for me. And that loop has just continued, making new friends and finding new clans. But I never found the home which is right for me, so I built my own. If you feel like a bit of a clan hopper at times and don't feel right in your current clan, then maybe Descent of Darkness is the one for you.
Goals: This is a clan which I hope to see through to the top 100. I created it to spread positivity and bring to life a society of kind and fun people, who share hobbies yet also tolerate difference. Yes, all top clans have their drama, but this one will be different as long as I can help it. One reason I made this clan was to spread the knowledge I have accumulated throughout my journey on SoD, and to be able to gain more from the players that join us.
Expectations: I don't really want to make a rule list because I find rules boring, but this is basically the few 'rules' or expectations. If you feel pressured by any of these, then perhaps this isn't the clan for you.
1,000 trophies for entry. This one is rather harsh so sorry for this to everybody with below 1,000 trophies, or who want to put their alts in here. :') If you don't have 1K trophies but think you can get them, I will still let you in the clan. If I don't see your trophy count going up then I'm afraid you'll either be kicked or I'll discuss the matter with you.
Try to race actively. Of course I will give you as much information for you to become a talented racer as possible, it's your job to stay active and try to keep your trophy count rising. Of course sometimes people are going through tough times or finding themselves less and less active, this is fine. Remember, the rule is to TRY to race actively, not to always be in racing just to keep your place in the clan.
Keep drama out of the clan board. This is rather strict as it rules out almost any negativity about players in-game, but I think it is necessary for our clan to be deemed 'dramaless.' Of course I'm going to have exceptions though, you can ALWAYS talk to me about any players who may be harassing or even just irritating you.

Even if that player is me.

And if I either agree with you or trust you, I will of course allow you to post about any drama going on. This is a safety measure to avoid manipulation tactics e.g gaslighters, so I hope you understand (also, if I trust you/promote you to Elder I will give you a pass on this rule. Like I said it is to avoid manipulation tactic, so if you are a trusted elder then that is a license to post vents without permission, though of course coming to me first is appreciated :')
Don't hack. Yeah, this one's pretty simple.
How to be promoted to Elder: This one is very simple. You simply have to be a good, trustworthy person and be noticed for it :'D. Being active, whether in the clan board, in the game or in racing will likely improve your chance of being promoted to Elder.
Other information.
Representative Dragon: Night Terror (or Fire terror, but generally dark-coloured terrors :)
Other: In the News section, I have information about winning races and battles, getting gems and more. If you have any information you'd like to share (whether you're part of the clan or not,) feel free to. I am also working on random stuff such as In-clan board roleplays, our mascots and battle cries, etc. If you have any ideas/questions you can clanvisit me and talk to me in/game.
How to join: The clan is invite only, so be sure to send in a request if you wish. Just make sure: fit in the codeword 'potatoes' and list your trophy count when requesting, so I know you've seen the forums and read through this whole thing. (Also, you don't have to have a forum account to be accepted!). You might say your trophy count and then the word potatoes just for the sake of it xD If you don't have the 1K trophies but think you can get them, fit in the word 'rainbow' just because only a few words in the request fit. If you have less then 1K trophies and don't fit in the word 'rainbow', you might be kicked.
'9270 Potatoes'
'627 Rainbow Potatoes'