Chameishida's Book of Fan Hybrids and Varients
It just come into my attention that I have no place I gathered up all my fan hybrids or Varients here on this forums. I've been posting on other's art thread and it's time I put them all into one place. The reason I start this as a new thread and not my Fan Dragons is because obviously this is going to be mainly focus on Hybrids and Varients and it would also make it so that if you're interested in my fan lore but don't like the hybrids you can treat it as its own separate thing from my fan dragons.
Regardless, a lot of my fan dragons are actually a varient or Hybrid-inspired of a sort. But that's before Hybrids were made into a thing in this franchise. Now that it has, I will make so that some of them is actually one and you might see them in this thread. As you may now, I have my full interest in this hybrids bussiness.
This is also going be be in much more chiller less uniform tone compare to that thread, not following the same forms. I will just simply put the descriptions, the note and typr if It's Varients, Natural Hybrids, Man-made Hybrids, Chimeragon, Amalgameragon or Undetermined.
Please do not reply directly to the dragon post and expecially not the directory post.
__________________
!!Look at my daugther now!!!
++~~~~~~~~
~~~~~~~++
+++++ Dragons and Hybrids enthusiastic, TNR RR enjoyer, RP addict, Fan dragon artist +++++
I've been login in the game more usaul lately so, Hi! My Viking's name is 'Tahno'. I'm in Zesty's Humbanger Studio clan now. Come say Hi! Friend Request is A okay but need to notify me outside of game first otherwise I will ignore.
(Both Renders in this signature are done by LPS100! Thank you!)
------------------------------------------------------
Fan dragons Customizables
(grey means closed)
+++
+++
Come get your random Dragon Pixels!
HUMANIZED DRAGON l OC STORAGE l HUMAN + VIKING REQUEST
l THUNDERDRUM HYBRID BEST HYBRID l CHAMEISHIDA'S QnA l DRAGON RAFFLE
Wooly Razor adoptable l Deathly Singflyer Adoptable
Swiftwing and Relentless Razorwing Customization l Laxing Blizzadorn Adoptable
HTTYD Dragon Quiz l Titan Comparison l Hybrids Comparison l Hybrids Skin
Modern SOD Info Thread l Rescue Riders Tierlist l Dragon Fusion Generator
+++
+++
Sun, 01/03/2021 - 05:46
#17
Tracking
Tracking! Love your stuff!
__________________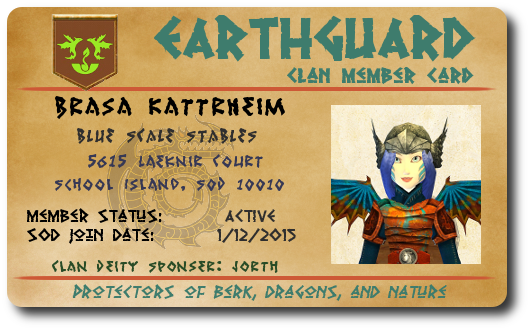 Visit the Earthguard Clan Forum Thread!
:::::::::::::::::::::::::::::::::::::::::::::::::::::::::::::::::::::::::::::::::::::::::::::::::::::::::::::::::::::::::
~ OC HTTYD Characters and their Adopted Fan-Dragon Species ~
* VISIT: Hertha the Honey-Maid and her HoneyBumble Littl-Rus
(Honeybumble dragons created by SpaceyQueen)
(Pygmy Dragons created by Selethesis)
*VISIT: Storsik Fiskrspordr and his Shadowing Wyvern KnotFish
(Shadowing Wyverns created by Spy GIrl)
*VISIT: Bogbert Margrkind and his Swamp Scrape Quagmire
(Swamp Scrape species created by Grumpyforlife2)
*VISIT: Solfrid the Splendid and her GlowWorm Foxfire
(GlowWorm dragons created by mesaprncss)
*VISIT: Ichor the Impossible and his Septic Fury Mid-Mon
(Septic Furies are created by Buddyfan1)
*VISIT: Marit the Mother and her Oceanic SeaSong Lyric
(Oceanic Seasong species created by Adopto66)
*VISIT: Finngeirr Margrkind and his Gill Grunter Gilly
(Gill Grunters created by Infinity12356 and drawn by 1Flower)
*VISIT: Tawnylda the Dyesmith and her Noelani Dragon WeldWing
(Noelani Dragon species created by Hootowlighbulb)
*VISIT: Wilfred the Wacko and his Scuttling Twin Stinger Zippy
(Scuttling Twin Stingers created by GrumpyForLife2)
*VISIT: Bulljorn Burlyboots and his Hopeless Deathtrail BrendleBlood
(Hopeless Deathtrails created by Snowflake12298)
*VISIT: Beita Thorstabitur and her Thorn Devil Hvasseggr
(Thorn Devil dragons created by Shataikislayer)
*VISIT: Fjara Thorstabitur and her Lullaby WaveWhisper BlueFin
(Lullaby WaveWhispers created by WitcherForever)
*VISIT: Blasik Fiskrspordr and his Thunderthief SeaTrick
(ThunderThief Dragons created by Wutend Bonfire)
*VISIT: Scampr Scrimpskull and his Shivertooth Shivers
(Artwork by Witcherforever, for a player-sponsored Hideout Competition)
*VISIT: Molda Fungisteinn and her Cave Raider FilchFlame
(Cave Raider dragons created by Valoris620)
*VISIT: Leikny Hrindasnaer and her Icecrusher SnowMunch
(Icecrusher species created by Chameishida)
*VISIT: Tarvald the Trader and his Thorny Sea Hound Arni
(Thorny Sea Hounds created by WitcherForever)
*VISIT: Jofast the Jokers' Help and her Field Sprinter Hornswoggle
(Field Sprinter dragons created by Valoris620)
*VISIT: Skammel the Stonesmith and his StoneScale Hunter Pumpkin
(StoneScale Hunters created by WitcherForever)
*VISIT: Birgr the Brash and his Cave Runner DappleLeaf
(Cave Runners created by Selethesis)
*VISIT: Diggr Margrkind and his Spike Roller SmashSnout
(Spike Rollers created by BlackPanther0211. Lineart by NightmareRebuff)
*VISIT: Qiajuk the Wanderer and her Gribtuk WolfWings
(Gribtuk Dragons created by Bavelly)
*VISIT: Ongull Oltorsk and his Sawback RidgeRump
(Sawback dragons created by Buddyfan1)
*VISIT: Gerta the Grandmother and her Armorhead Jordbaer
(Armorhead Dragons created by FloofQueen)
*VISIT: Nauma Margrkind and her WebHead dragon BoarBreath
(WebHeads created by dragon34611)
and her Signal Fire dragon FlashFlare
(Signal Fires created by donnala)
*VISIT: Bera Brawnyboots and her Mistwhirl ShadeShift
(Mistwhirl dragons created by Zitka)
*VISIT: Herbjert Svellheim and his Whirlpool dragon Naught-Eye
(Whirlpools created by DatOneTrumpet)
*VISIT: Ketiley Margrkind and her Feathered Fan Wing Tatters
(Feathered Fan Wings created by ScarfyWings)
*VISIT: Gaukr Gullbatr and his Singing Fin Wing Yodel
(Singing Fin Wings created by ScarfyWings)
*VISIT: Ylva Yammertung and her Solarflare Skrill Scar-Light
(Solarflare Skrills created by Wutend Bonfire)
*VISIT: Snotra Snozzlestein and her Glowy Cave Lizard Candle
(Glowy Cave Lizards created by ScarfyWings)
and her Clicking Claw Scuttles
(Clicking Claw Dragons created by Wutend Bonfire)
*VISIT: Barnakarl Thorstabitur and his Dwarf Death SlobberClod
(Dwarf Deaths created by Wutend Bonfire)
*VISIT: Dillweed Dullum and his Skyworm BilgeBug
(Skyworms created by Chameishida)
*VISIT: Shuckr Grimgrange and his Cryaotic Popcorn
(Cryaotics created by Chameishida)
*VISIT: Buggi the Beetle and his Marsh Tiger FireStripe
(Marsh Tigers are a Book species drawn by Themasterplan47)
*VISIT: Flaemingr the Fidget and his Deepfisher GlimmerGills
(Deepfishers created by Hootowllighbulb)
*VISIT: Unna Undrdaug and her Dawnknapper AmberEye
(Dawnknappers created by AndreaEaston)
*VISIT: Jackdaw Hagismalr and the Sinistrous Woodreaper SheepSnatcher
(Sinistrous Woodreapers created by Chameishida)
*VISIT: Alfny Aldertoes and her Howlian PuppyScale
(Howlians created by Chameishida)
*VISIT: Snorre the Still and his Nightsealer Spearrow
(Nightsealers created by Chameishida)
*VISIT: Panik the Lost and her Coalskin ShadowSnow
(Coalskins created by Chameishida)
*VISIT: Rannow the Reckless and her Jewel Spinner Citrine
(Jewel Spinners created by DyliehIdol1214)
and her Wacky Jabberjaw Brambles
(Jabberjaws created by Chameishida)
This is Zitkana, the Rocky Mountain Davus Dragon. ----->
She is living here until she can have a page and
story of her own. This species was created by
<---- SharkBeard the Spectral Leviathan
is waiting for a place to live of his
own. Spectral Leviathans are the
creation of Wutend Bonfire.
Fierce FrostFang is waiting ------------>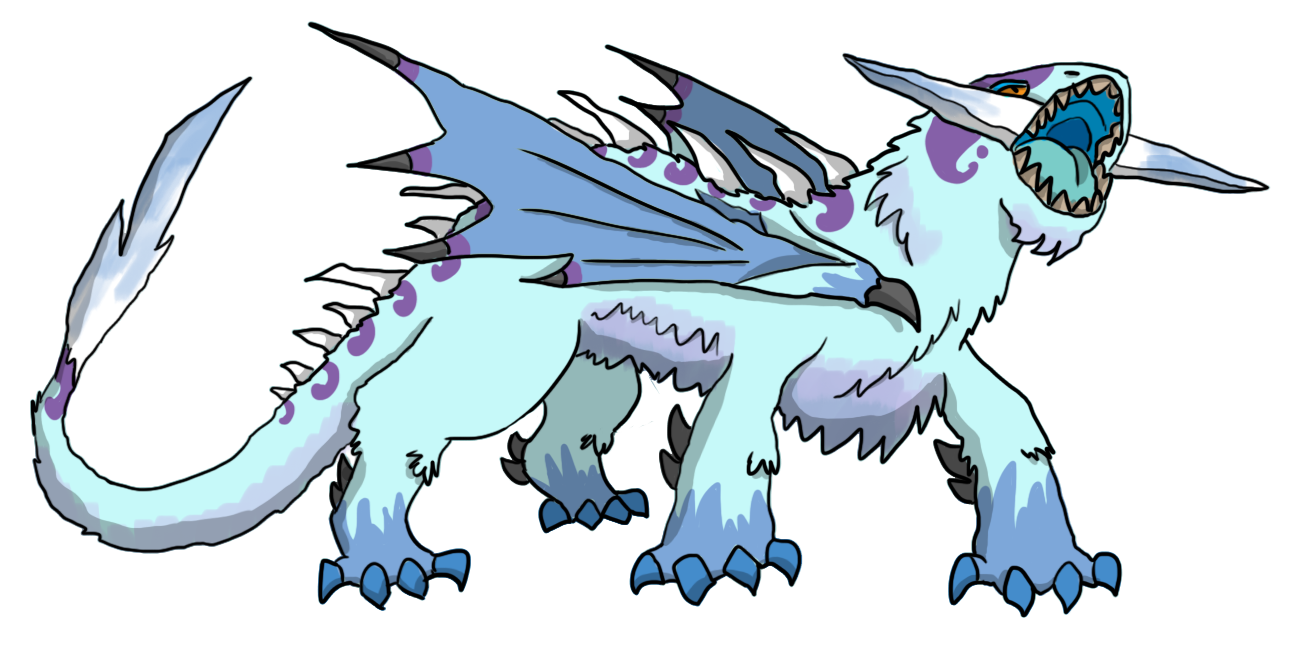 impatiently for his own page to
hunt on. Ice Piercers are the creation
of ScarfyWings, and can be found on
<---------------- This shocking lady is Static,
the Ukrainian Mistus, created by MegaBoltPheonix.
Visit this thread for more information!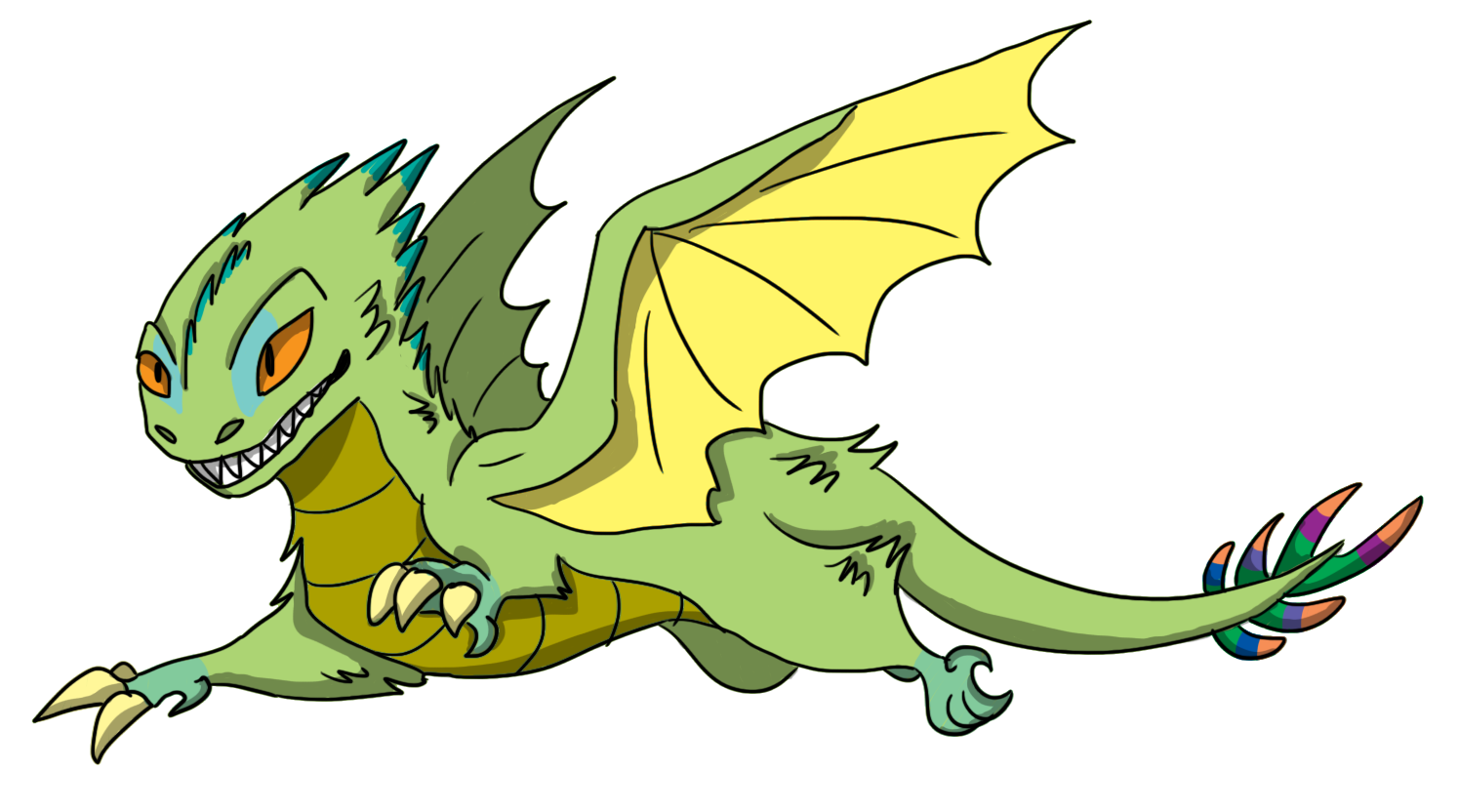 ScarfyWings created DashDust --------------->
the Roaming Sand Devil. He is waiting
here for a page of his own. Visit ScarfyWing's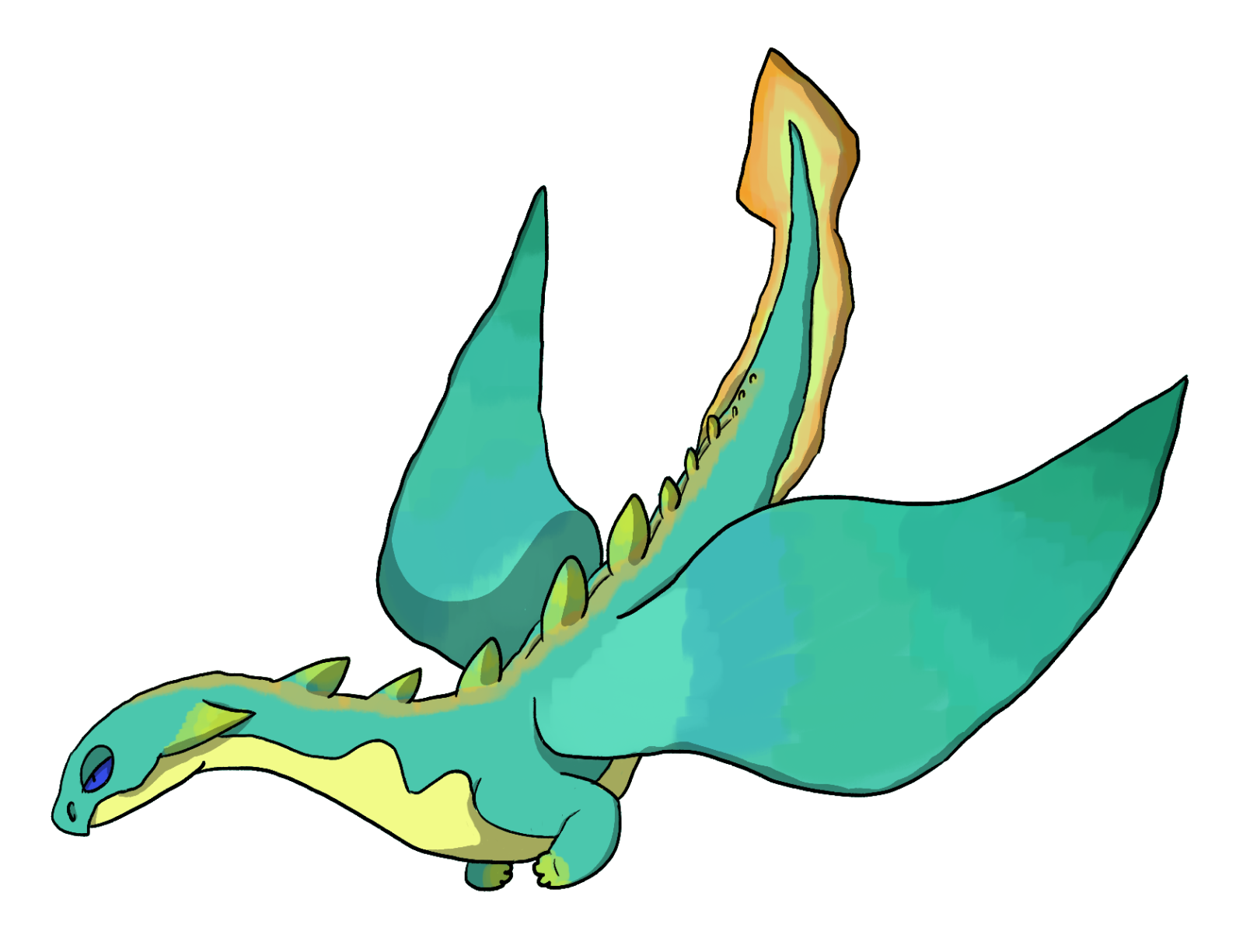 <-------- This is StrikeFast the Storm Chaser,
created by ScarfyWings. He is waiting
here - not very patiently - for his own story.
Visit ScarfyWing's Adoption Thread to see if you
can adopt your own!
This fellow is a Perilous Pollen-Puffer, ------------>
created by Mariella! Presently, requests
of Mariella are limited to Earthgaurd
Clan Members at the Earthgard Trading Post.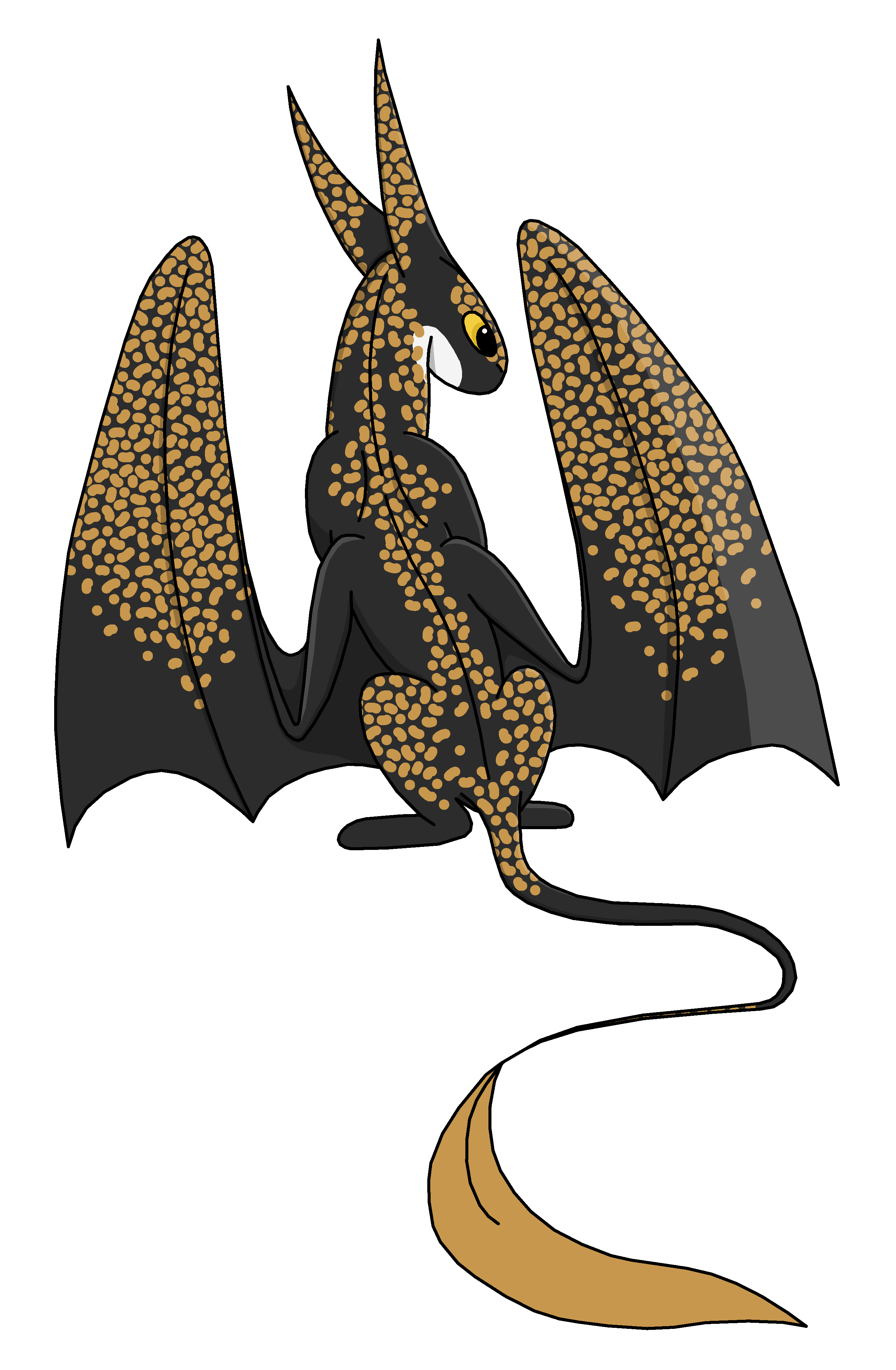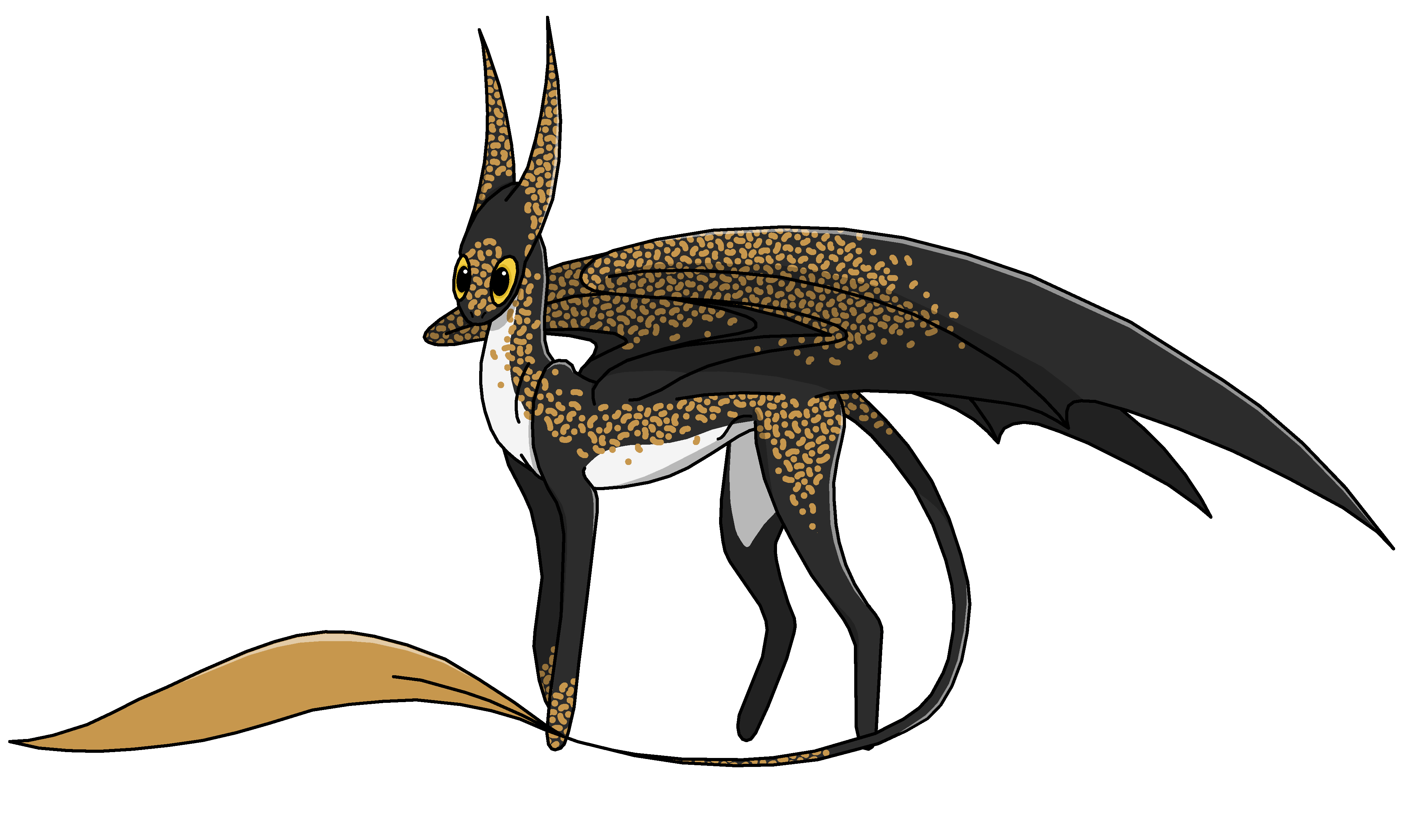 This is a Vesupa dragon, made by Bavelly.
She is waiting her for her own page.
Check out Bavelly's Vesupa Adoption Thread!
<------------ CleaverClaw the Slitherwing is a creation
of Chameisheda. She is awaiting her own story.
Visit the Slitherwing Adoption Thread!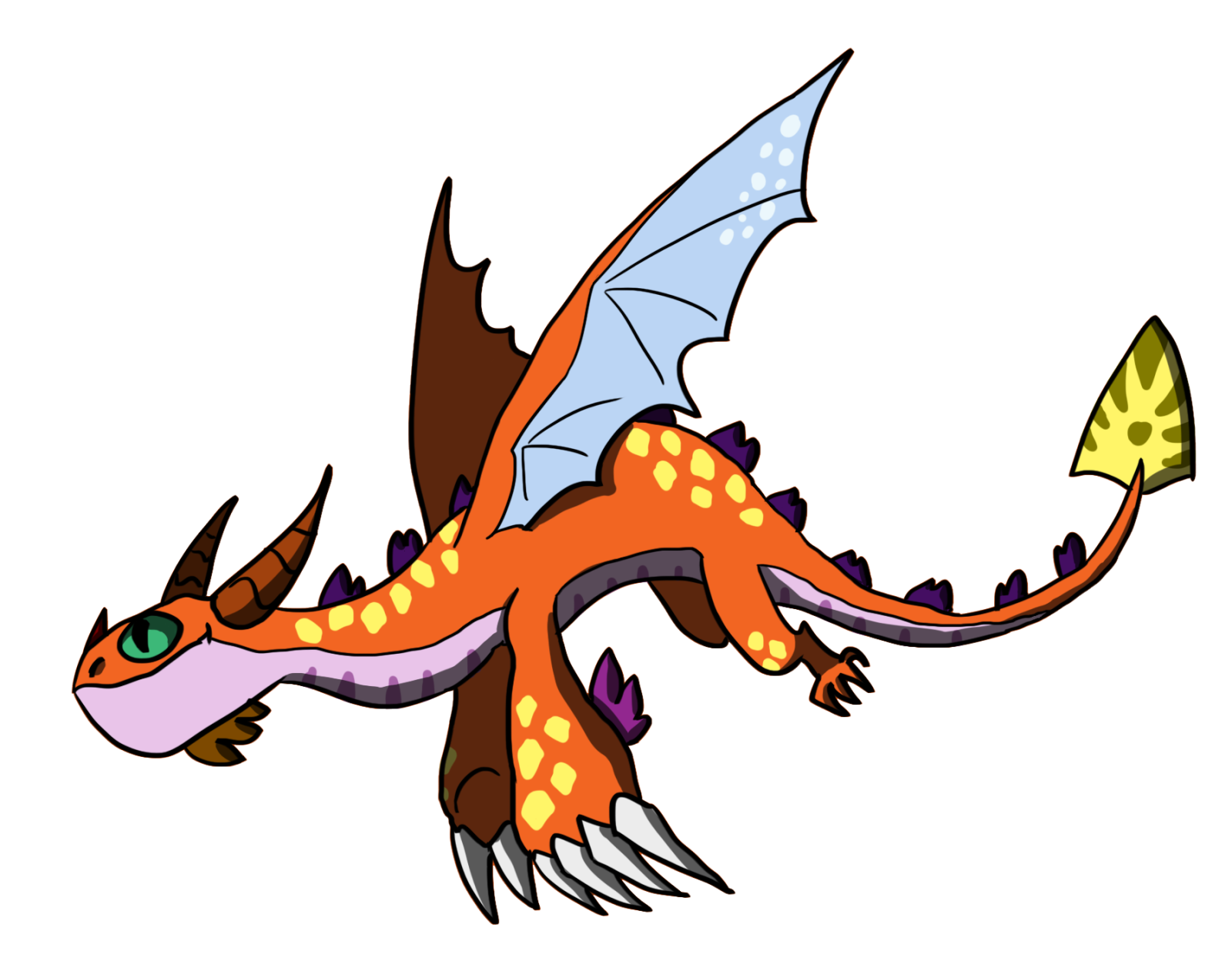 <--------- CropCruncher is burrowing into
this siggie until he has a page of his
own to live on. Garden Diggers were
created by ScarfyWings on the adoption
thread, "Scarfy's Adoptables".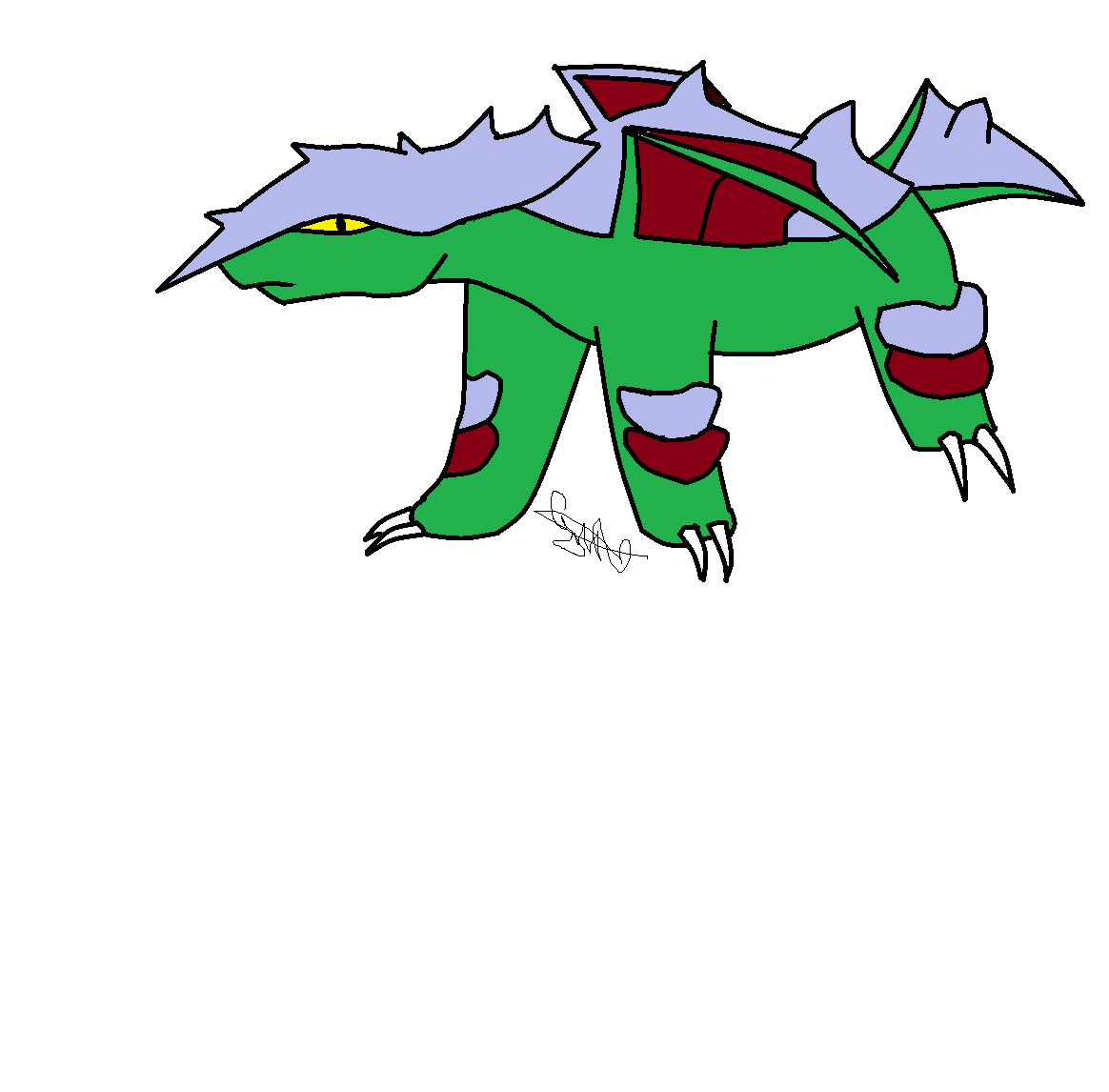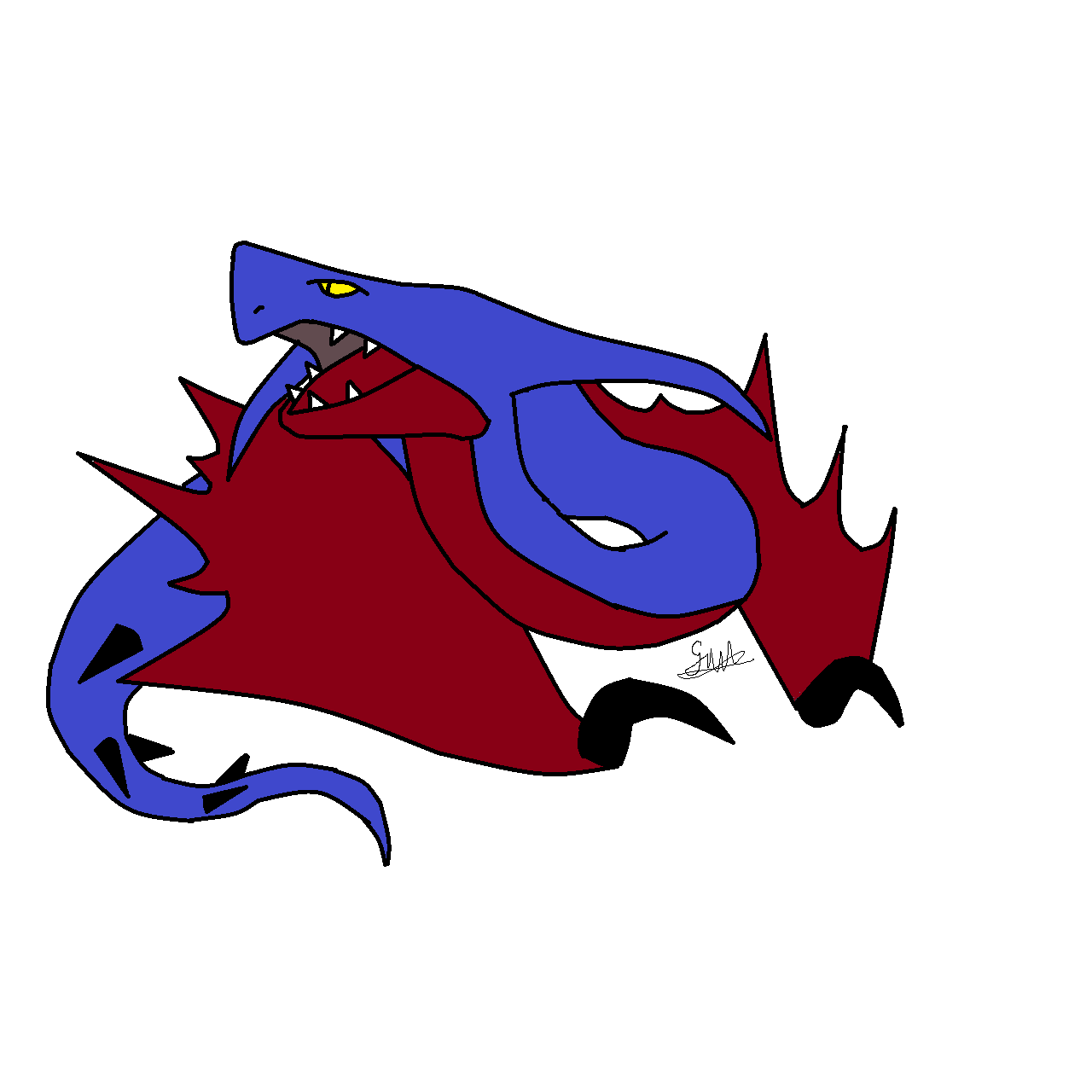 A Shelleye at left and a Boomerwing at right,
both creations of GoldenWraith!
<------------ This Muddicry is named Splat.
Muddiecries are the creations of Chameishida.
Visit her adoption thread!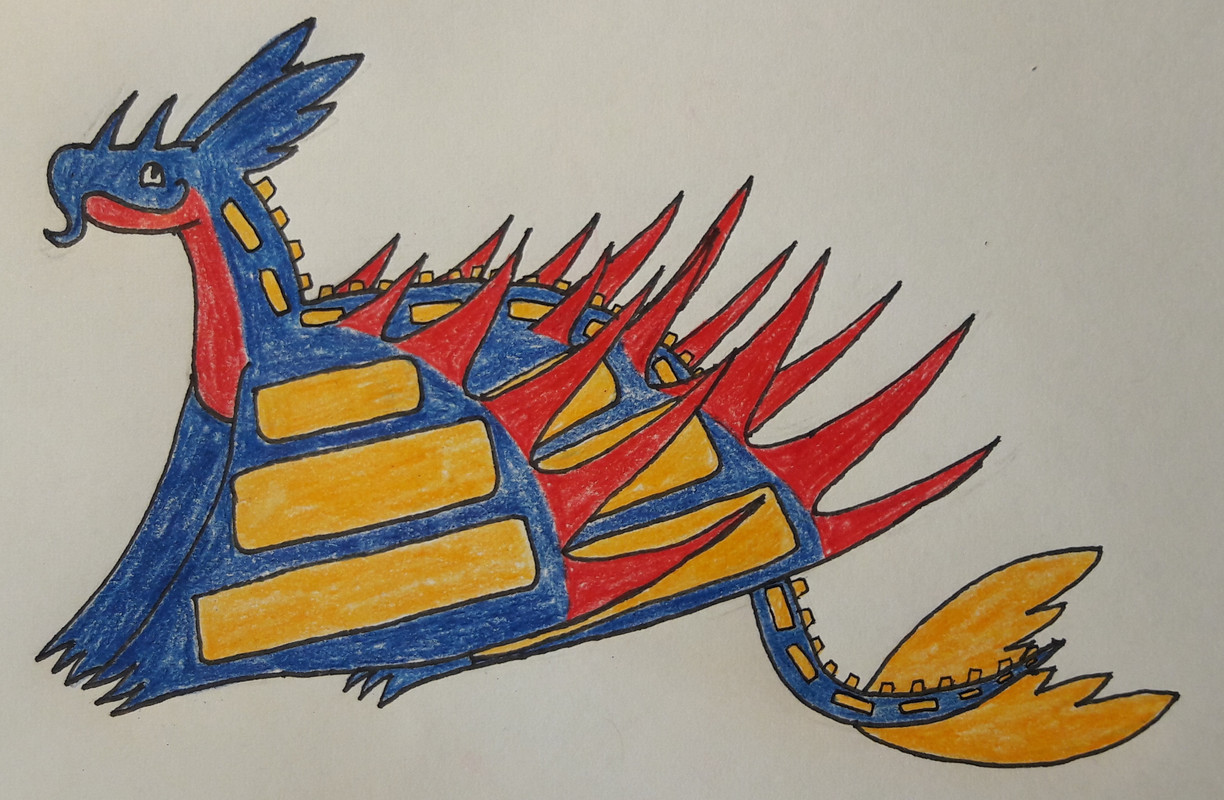 This flashy guy is BriskBeak the Blazing Firemaw.
These dragons are from the imagination of Zikta,
and rendered digitally by LissaFish.
Visit this thread to adopt one!
This grumpy Grumple Mood Dragon --------->
named FrogFace is a fantastic creation of
LissaFish. Grumples are discussed on the thread,
"I did a terrible thing". Check out the thread to
see if anymore are available!

<--------------- Snuglug the Neckblaze is blazing through
this siggie waiting for a page of his own.
Neckblazes are the creation of ImDerpySheylaYT
and are available for adoption on this thread.
More can be read about this species here.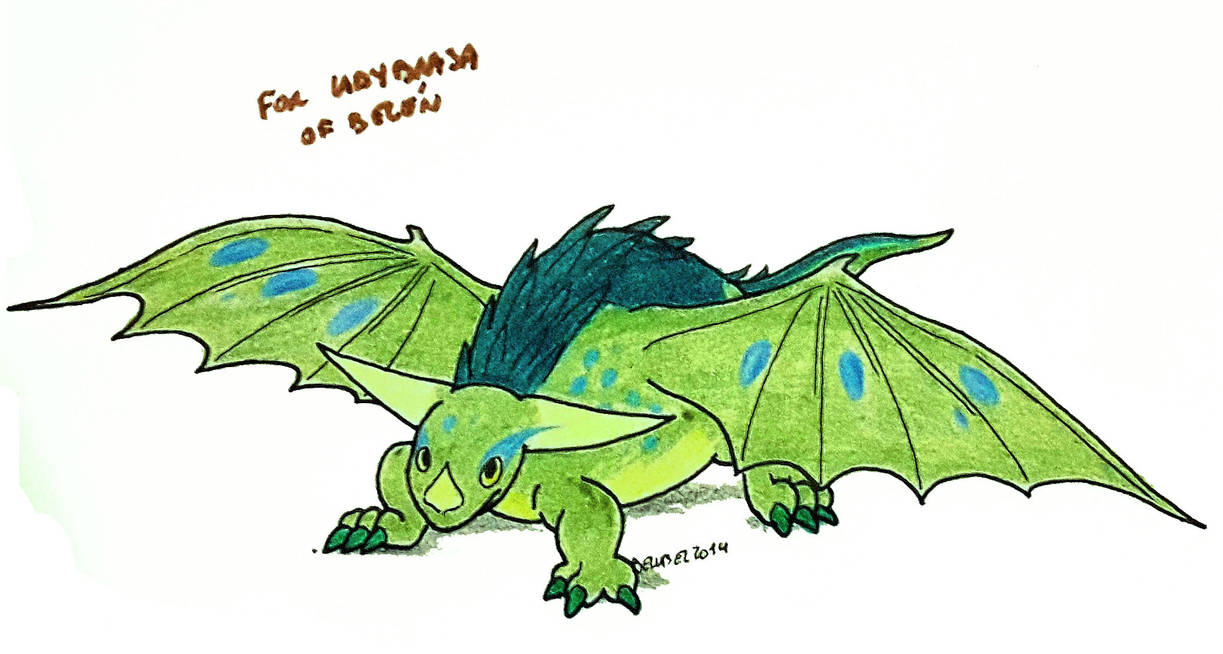 <------- This is a Night Trap, a dragon created
and drawn by Belubel2014. You can
see her great fan-species here.
Also check out her request thread -
it might still be open!
BruteRoot the Dune Carver is rooting -------->
about for a permenant home. In the
meantime check out ZestyDragonWing's
request page to see if you can get your own
Dune Carver!
<---------- This Goldhem variant was
hatched from the talented mind of Chameishida. He is
holed up here until he gets his own page to
dig across. Visit Chameishida's adoption thread
to see if there are any Goldhems left!
:::::::::::::::::::::::::::::::::::::::::::::::::::::::::::::::::::::::::::::::::::::::::::::::::::::::::::::::::::::::::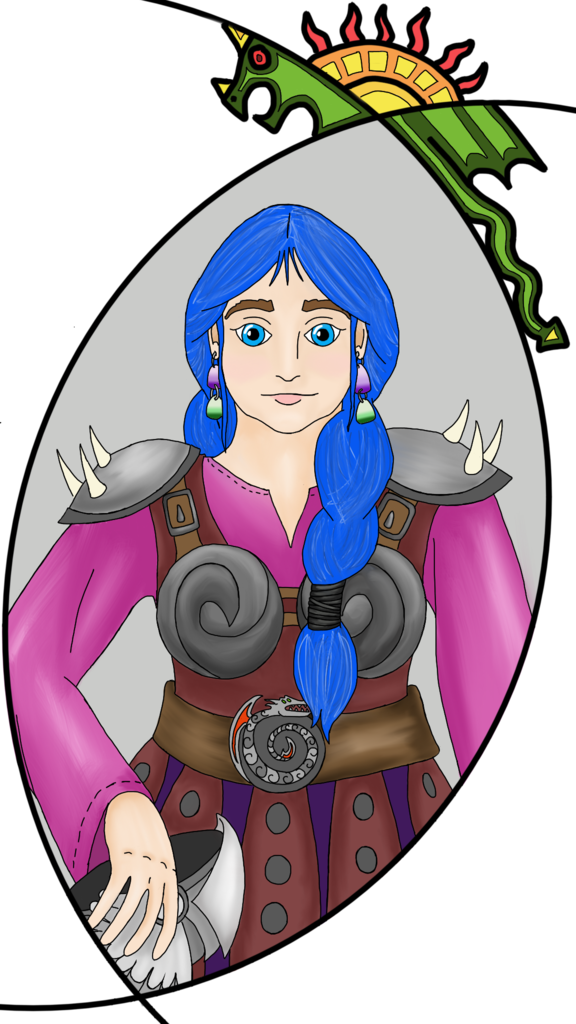 Lady Brasa's BLUE-SCALE Stables
Selected Dragons:
Bluet the Deadly Nadder
Aster the Tide Glider
Teasel the Flightmare
Thistle the Scuttleclaw
Tigerlily the Monstrous Nightmare
Trillium the Fireworm Queen
Chicory the Hobblegrunt
Laurel the Gronckle
Henbit the Screaming Death
Foxglove the Sand Wraith
Salsify the Scauldron
Skullcap the Typhoomerang
Maypop the Thunderdrum
Nettle the Screaming Death
Honeysuckle the Changewing
Germander the Hideous Zippleback
Violet the Skrill
Periwinkle the Raincutter
Bergamot the Sweet Death
Clover the Rumblehorn
Vervain the Woolly Howl
Hyacinth the Smothering Smokebreath
Skullcap the Boneknapper
Yarrow the Shivertooth
Mullein the Shockjaw
Hepatica the Snafflefang
Rue the Speed Stinger
Redbud the Groncicle
Avens the Groncicle
Mazus the Groncicle
Spurge the Moldruffle
Witchazel the Stormcutter
Jimson the Mudraker
Gaura the Hotburple
Cohosh the Grapple Grounder
Agrimony the Snow Wraith
Parsley the Sliquifier
Fern the Prickleboggle
Ironweed th
Who's online
There are currently 9 users and 342 guests online.