Book 7 - The Crimson Storm - Chapters 1 and 2: Back at It - The Pun Never Stops
First off, please keep the East Coast of the US in your prayers and/or thoughts as they brace for the hurricane. I pray that everyone will be safe, everyone will come out alright. Physical property can be replaced but lives cannot.
---
I probably would have been done three hours ago, but got carried away and wrote two chapters instead of two. So carried away that it is 2:40am for me. XD
I am still working on the profiles for each character. I still need to do some homework some plot points I have missed that Lack has helped me find that I want to include in this book and a lot of suggestions that I am excited to dive into, a couple I dive into right out of the gate in these two chapters. Every time I plan on taking a break from writing, it is always a lot shorter than I plan on it. I just miss writing that much for you guys. This will be my 7th book in 4 years January 2019.
Even with a Junior fall semester college schedule to deal with. I am planning on having a chapter posted weekly on Friday Nights. Depending on real-life stuff, homework, or other unforeseen things, I will do my best to hold to this schedule of posting. If I happen to miss a week without posting, I always try to do 2 chapters the next week to make up.
A lot of things are taking shape, but I am still figuring out the mystery out. Know that I want this to be a much shorter mystery, compared to Mystery of Shadow Mountain. So, I am shooting for a faster-paced story still with action and battles of all kinds. Look for deeper character development with current characters, lesser-known characters, and characters you probably are not expecting. Even the suggestions you, Lack, have given me, there are still things that you won't see coming. At least as the writer, I hope so. >.<
If any of you have ideas for plot points, interesting scenes, new characters, or moments for the current characters, I am always open to listen to them. Every suggestion I have gotten to this point has either been added or about to be added. I just may take my own time to add them as the story develops to fit them it where the story would allow it. I will put my own spin on suggestions, but 9 times out of 10, the suggestion I receive is the story you see. Did I rhyme? Maybe? Probably not. XD
If any of you reading are not on my pm update list and would like to be, feel free to shoot me a pm and you can be updated right after I post a chapter. Otherwise, all links to every chapter I have posted for each book is in my signature.
Without further introduction... I present to you Chapters 1 and 2 of...
The Crimson Storm
__________________
Rest in Peace NarixuZen. 2004-2017

Member/Group Leader of S.O.D.A.H.T
Also use this form to help better keep track of the hackers: (click here for form)
Book 10 - The Shattered Axe
The Jarl Mollerson Mystery Series
Destiny in the Dark
Chapter 3

-

Friends and Enemies
Proud Leader and fellow member of:

Here are links to the chapters of my fan-fic series. The books go in chronological order.
The Clue of the Missing Socks.
Chapters 1 and 2 Chapter 3 Chapter 4
Chapters 8 and 9 Chapter 10 Chapter 11
Chapters 12 and 13 Chapters 14, 15, and 16 Chapter 17
Chapter 18 Chapter 19 Chapter 20
Chapter 21 and 22 Chapter 23 Chapter 24 and 25
Chapter 26 - There is a hidden surprise. Can you find it?
Chapter 27 Chapter 28, Part 1 Chapter 28, Part 2
Chapter 29 Chapter 30 Chapter 31
Chapter 32 Chapter 33 Chapter 34
Chapter 35 Chapter 36 Chapter 37
Chapter 38 Chapter 39 Chapter 40
Chapter 41 Chapter 42 Chapter 43
Chapter 44 Chapter 45, Parts 1 and 2
The Mysterious Frozen Fire
Chapter 1 Chapter 2 Chapter 3 Chapter 4 Chapter 5 Chapter 6
Chapter 7 Chapter 8 Chapter 9 Chapter 10 Chapter 11 Chapter 12
Chapter 13 Chapter 14 Chapter 15 Chapter 16 Chapter 17 Chapter 18
Chapter 19 Chapter 20 Chapter 21 Chapter 22, Part 1 Chapter 22, Part 2
Epilogue/Preview for my Third Story!
Thoughts of Guilt
Chapters 1 and 2 Chapters 3 and 4 Chapter 5 Chapter 6 Chapter 7
Chapter 8 Chapter 9 Chapter 10 Chapter 11 Chapter 12, Part 1
Chapter 12, Part 2 Chapter 13 Chapter 14 Chapter 15 Chapter 16
Chapter 17 and 18 Chapter 19 Chapter 20 Chapter 21 Chapter 22
Chapter 23 Chapter 24 Chapter 25 Chapter 26 Chapter 27
Chapter 28 Chapter 29 Chapter 30 Chapter 31 Chapter 32
Chapter 33 Chapter 34 Chapter 35 Chapter 36 and 37
Chapter 38, Part 1 Chapter 39, Part 2 Chapter 40, Part 3 Chapter 41
Chapter 42, Parts 1 and 2 Chapter 43 Chapter 44
Chapter 45, Part 1 Chapter 45, Part 2
On the Edge of Mystery
Chapter 1 Chapter 2 Chapter 3 Chapters 4 & 5 Chapter 6, Parts 1 and 2
Chapter 7 Chapter 8 Chapter 9 Chapter 10 Chapter 11 Chapter 12
Chapter 13 Chapter 14 Chapter 15 Chapter 16 Chapter 17 Chapter 18
Chapter 19 Chapter 20 Chapter 21 Chapter 22 Chapter 23 Chapter 24
Chapter 25 Chapter 26 Chapter 27 Chapter 28 Chapter 29 Parts 1 and 2
Chapter 30 Chapter 31 Chapter 32 and 33 Chapter 34 Parts 1 and 2
Chapter 35 Part 1 Chapter 35 Part 2 Chapter 35 Part 3 Chapter 36
The Secret Symbol
Chapter 1 Chapter 2 Chapter 3 Chapter 4 Chapter 5
Chapter 6 Chapter 7 Chapter 8 Chapter 9 Chapter 10
Chapter 11 Chapter 12 Chapter 13 Chapter 14 Chapter 15
Chapter 16 Chapter 17 Chapter 18 Chapter 19 Chapter 20
Chapter 21 Chapter 22 Chapter 23 Chapter 24 and 25
Chapter 26 Chapter 27 Chapter 28 Chapter 29 and 30
Chapter 31 Chapter 32 Chapter 33 Chapter 34 Chapter 35
Chapter 36 Chapter 37 Chapter 38 Chapter 39
Chapter 40 and 41 Chapter 42 Chapter 43, 44, 45, and 46
The Legend of Shadow Mountain
Chapter 1 Chapter 2 Chapter 3 Chapter 4 Chapter 5
Chapter 6 Chapter 7 Chapter 8 Chapter 9 Chapter 10
Chapter 11 Chapter 12 Chapter 13 Chapter 14 Chapter 15
Chapter 16 Chapter 17 Chapter 18 Chapter 19 Chapter 20
Chapter 21 Chapter 22 Chapter 23 Chapter 24 Chapter 25
Chapter 26 Chapter 27 Chapter 28 Chapter 29 Chapter 30
Chapter 31 Chapter 32 Chapter 33 Chapter 34 Chapter 35
Chapter 36 Chapter 37 Chapter 38 Chapter 39 Chapter 40
Chapter 41 Chapter 42 Chapter 43 Chapter 44 Chapter 45 & 46
Chapter 47 Chapter 48 Chapter 49 Chapter 50 Chapter 51
Teaser "Trailer" for Book 8 - Conquest of the Truth
The Crimson Storm
Chapters 1 and 2 Chapter 3 Chapter 4 Chapter 5 Chapter 6
Chapter 7 Chapter 8 Chapter 9 Chapters 10 and 11 Chapter 12
Chapter 13 Chapter 14 Chapter 15 Chapter 16 Chapter 17 Chapter 18
Chapter 19 Chapter 20 Chapter 21 Chapter 22 Chapter 23
Chapter 24 Chapter 25 and 26 Chapter 27 Chapter 28 Chapter 29
Chapter 30 Chapter 31 Chapter 32 Chapter 33 Chapter 34
Sat, 09/15/2018 - 00:12
#1
The Crimson Storm   Chapter
The Crimson Storm
Chapter 1
Back at It
It is a bright blue, late afternoon day with the sun shining and the air is clean.
"You are going down," Cazi trash talks.
"Oh no," Dawn cuts back. "If there is anything going down, it is you. Hope you can swim."
"Hey Jarl," Asvord asks. "After your defeat today, will we ever do this again?"
I answer, "My defeat? We will do this again because I want to make sure the rest of you won't have to be staring up at da feet I use to be the last one standing."
Asvord rolls her eyes.
After traversing through the forest for about ten minutes from the outpost on our home island of Mystery's Edge, we reach a lake near the center of our island. The lake is on the southern side of the island behind the outpost. We walked up to the ledge that overlooks the outpost and harbor and began to walk into the forest until we reached the largest lake on the island. The lake is between our mountain and the outpost. Looking our central mountain now, it looks more like a hill compared the Shadow Mountain.
Speaking of which, it has been a week or two since our last mystery, Mystery of Shadow Mountain as it was named. Although, it might be more commonly referred to some people as The Legend of Shadow Mountain. That mystery was about as big as the mountain itself and took just as long to solve. On the other hand, what I ended up solving is merely the legend, the key to a map to find an island that I assume is connected to Thorgunna Vixxen, our current foe that we keep running into on the last couple of mysteries.
After the events of our last mystery ending with a showdown with Vixxen and a good portion of her vikings on Shadow Mountain, Vixxen never attempted at trying to recapture us to find out what I know. I thought she might, but hoped she would not. However, her not attacking may mean she is planning something else or got busy with something else. Both are a little scary to think about. But having a break from the intensity of all that went down on the Island of Shadow Mountain has been a welcomed break. For the first time in a long time, I am glad I do not have to work on a mystery. Yet, I am getting the itch to find something to solve.
I still have to figure out what all the images on the map I saw in the heart of Shadow Mountain mean, but that will come in time. Oh, and we also entangled with some mystery dragons, the Foreverwings, and the Purple Death, the same dragon that nearly wiped out Berk about four, five years ago. I hope it was the same Purple Death, I would hate to think that it was a different Purple Death meaning there is actually more than one of them. And for the Foreverwings, I am not convinced they are Foreverwings because of what little we know about the dragon. Sure, they match most of what we know about them, but then again, they are much smaller than they are supposed to be, did not have the same abilities as what the Book of Dragons says, and for a dragon that is supposed to be laid back, they were sure active when the Purple Death awoke. Then again, the Foreverwings could have been younger dragons and not have fully developed abilities or could be a different variant of the species. Frankly, I do not know what dragon they are. I am just glad to get off that island and just try to figure out what the legend of the map means.
In the meantime, to help us prepare and train for our next encounter with Vixxen, I am going to be having some championship competitions for me and my crew. These championships will be of two categories: Dragon or Viking based challenges. Then throwing in a competition aspect for bragging rights keeps everyone engaged, especially when one has half their friends trying to beat you because you created it.
"Here you go," I reveal as I lead my friends out of the forest and to the lake.
"When you said it had to do with not getting wet, I was never thinking of… this…," Dawn gestures to the scene before them with a look being puzzled, "What in a yak's brain are those supposed to be?"
Garth adds his own puzzlement, "Me and Explod helped him build the things, and I even don't know what they are for."
Dawn looks at Explod and he just raises his arms as well as shake his head.
I then say, "Maybe if you would give me a chance to explain. May I present to you, 'The Sweeper Championship.' Stage 1 of my Training Competition."
There in the middle of the lake are sixteen pillars reaching up out of the water with a platform on top, a yard in diameter. The pillars are in a full circle around a larger pillar in the center of the circle. Each pillar is ten feet from the center pillar. On the center pillar is a beam that reaches out to go across the tops of the platforms by a foot.
"I got the idea from the one puzzle in Shadow Mountain," I explain. "As most of you have teased me for getting clipped by that one beam and nearly taking the fast way down to the bottom, I wanted to show you guys just how difficult it is to jump over a beam that is sweeping around at you."
Annabeth pokes me in the right side, "And because something bested you, so you want to get better at it so that won't happen again."
"That too," I respond.
"Big bro," Elsa speaks. "No like to lose."
Asvord nods her head and Annabeth agrees, "I am beginning to see that. He may not be in a good mood after he loses today."
"You all want to beat me so bad," I smile. "I knew I was good, but I didn't know I struck fear into your eyes."
Asvord jokes, "More like shame."
Annabeth chuckles, "Ouch. And I thought I do a good-burns to Jarl."
Garth states, "What looks like a good way to get some individual training in with vertical leap, coordination, and timing, does it have to be a competition?"
"It's a Jarl idea," Elsa remarks. "Of course, it has to have a competition. Is there anything else?"
I add pointing to my sister, "Exactly."
Cazi jumps in, "So, we going to trash talk all day, or are we going to beat Jarl today or not?"
I shake my head, "Come on."
Dawn questions, "How are supposed to get over there?"
"Swim," I reply. "What? Did you just take a shower last night and are going to get your hair dirty again."
"Yes," Asvord declares unhappy. "But if it means beating you, then two showers in a day is worth it."
"We have showers?" Dawn wonders. "I mean, yeah. Showers. They're a thing."
We all waded into the water and start to swim to the pillars. I swim to the other side so that the others can take some of the closer pillars. There is a rope ladder on the back of each fifteen foot tall pillar for the viking to climb up. Each pillar and platform as well as the sweeper arm are padded with thick yak furs, sheep coats, and boar hides.
Once each of us are on top of their pillar, Hyrith inquires, "So, how does this work?"
"You see Fredrick on the shore there?" I point my Thunderdrum out. He is to the west of the lake. "He will push a wheel around that will turn rotating beams that are laid in the ground and underwater that reach to the center pillar to turn the entire pillar around in a clockwise motion. Each full rotation will cause the sweeper arm to rise. This happens by pumping water into the central pillar that will rise the perpendicular beam the sweeper arm is attached to up in the pillar. Thus, at the same time raising the sweeper arm. I had the idea for the layout, Garth figured out how to get the sweeper to move around in a circle while making it rise higher."
"Oh," Fira understands now. "The whole goal is be the last one standing by jumping over a foot wide beam and not getting knocked into the water?"
"Yep," I answer.
"Now I know why you told us to bring our helmets," Fira states while she does so.
Dawn sighs, "I thought you were just being sarcastic."
"That was one of the rare moments that I was not," I answer.
"Well," Dawn folds her arms. "This is going to be great."
Valkarik inputs, "And because you had us swim here, we will be that much heavier to try and jump over this thing. Clever. Fights will not be fair and if you practice fights with challenges, when you are faced with one in battle, you already prepared for it."
"Sure wish I could use mah pans," declares Meen.
I shrug, "Maybe we can add different modes later and do this on a regular basis."
Angie requests, "Have you tested this yet?"
Garth answers, "Beyond seeing if the beam can go up and down while rotating, no."
Ali Clar asks, "Will these pillars keep our weight?"
"Maybe," I return.
Hannah wants to know, "Will the arm take your impact of your body hitting it?"
"We'll probably never know, because I don't plan on hitting the arm," I wittingly comeback.
"I'll take that as you don't know," Hannah responds as Abbie speaks, "Will these pillars stay standing if one of us whose name will remain nameless but it rhymes with Jarl gets thrown into it?"
I cannot help but laugh at all these attacks, "I don't know. That is the whole point of testing this thing out."
Cazi gives the look of, "Thanks for thinking of us," before saying, "And you are testing it out on us."
"I'm here too, am I not?" I defend myself.
Annabeth smiles with a cringe, "I don't mean this, well, sort of, but I get the feeling that this might be rigged if you are doing this with us and testing it out on us too."
"You too?" I sigh. "Man, did ya'll wake up and conspire against me, 'How can we make him wonder why we are his friends but do it in a way that is sarcastic, rhetorical, or just plain funny?'"
So, we get down to business. Last one standing wins.
For where everyone is at, imagine the basic parts for a compass. Each direction on a compass is a platform. Therefore, there are sixteen directions on a compass and sixteen platforms. The basic directions are north, south, east, and west; there are platforms in these directions. Then northwest, northeast, southeast, and southwest are also platforms. The direction between due north and northwest is north by northwest. There are seven additional directions like this. They are: north by northeast, east by northeast, east by southeast, south by southeast, south by southwest, west by southwest, and west by northwest.
With these sixteen places for the platforms, here is where everyone took their places: North is Annabeth, north by northeast is Meen, I am on northeast, east by northeast is Asvord, east is Elsa, east by southeast is Cazi, southeast is Explod, south by southeast is Garth, south is Hyrith, south by southwest is Angie, southwest is Ali Clar, west by southwest is Fira, west is Valkarik, west by northwest is Dawn, northwest is Hannah, and north by northwest is Abbie.
I give my Thunderdrum call to Fredrick and an overhead circling motion with my right hand to signal him to start.
I announce, "This is where the pun begins."
The sweeper arm starting just ahead of Annabeth and goes clockwise. I have been training Fredrick over the last several days to start slow but pick up speed. Not only will this be a workout for us, but a workout for my dragon and anyone else's dragon when we do this again.
Thinking of the idea and what it was like on Shadow Mountain, seems easy. But when that sweeper arm comes at me, I get the feeling of I cannot do it, but I do it anyway. Eye to feet coordination comes into play. In addition, the longer this goes on, timing and anticipation will be just as important.
First rotation, nice and slow and everyone got through. Second rotation, same deal. Third, identical story.
"Ooo, look at this," Annabeth declares. "It's getting faster and higher."
The fourth time through is the same as the first three, however, on the fifth time a few clipped the beam or landed and had to catch their balance. Meen, Elsa, Fira, Hannah, and Abbie all clipped the bar and Fira and Abbie had to catch their balance. They did.
"Hey Annabeth," I tease. "I hope this sweeps you off your feet like I did."
Annabeth retorts, "I hope you go head over heels for me… Literally."
Cazi then says right before the sweeper reaches Hannah, "This is putting the fun in funeral. I'll send you some flowers Hannah."
This nearly causes Hannah to fall, but she lands on her knees before standing back up.
"I didn't know we could distract each other," Hannah said. "Besides, I thought we all were ganging up on Jarl?"
"As Astrid would say," Annabeth pauses as she jumps over the beam. "Surprise is the key to any battle. One could add distractions. They can work the same way."
I knew we had pretty good athleticism, but I did not think we were this good. Nearly ten rotations in, and no falls yet. By now, I am having to work for each rotation. The beam is just past my knees and going as fast as someone on a sheep running away from the Twins.
I bet the tenth rotation proves to be the start where all the dominos fall. For a moment I thought I might be wrong, but before it got to Annabeth.
SPLOOSH!
SPLASH!
Hannah and Abbie both simultaneously jump up only to have the sweeper arm knock their feet out from under them, faceplant into the platform, and backflip into the water.
"That was awesome!" exclaims Cazi. "I mean… Are you two okay?"
Hannah replies, "As much as I don't like being last, going out like that was pretty cool."
"Not as cool as us doing it at the same time," adds Abbie. "But you're last, Hannah, because you hit the water first."
Hannah grunts, "Thanks."
The sweeper is around to Explod who…
CAH-SPLOOISH!
…Causes an explosion of water to go flying everywhere as he got his feet knocked out from under him but front flipped into a cannonball.
"Cah-blam, that was fun," Explod called out from the pool of defeat.
Before we all knew it Ali Clar, Fira, Valkarik, and Dawn are all knocked out in succession. Ali Clar did make the jump, but lost her balance and tumbled into the water. Fira's feet were knocked out from under her but she landed the platform with her stomach; however, slipped off before she could pull herself back up. Valkarik tried to step up onto the beam but found herself stepping down from her position. And then I think Dawn either got tired and did not jump high enough to have the beam basically push her off backwards, or Dawn finally got tired of this and just wanted it to be done. I am leaning more towards the latter.
I comment, "Man, so many resignations. I guess the sweeper gave you all a pick slip right into the water."
As I say that, the beam knocks out Elsa who tried to jump up, but did not get high enough. The sweeper merely knocks into her waist and throws her down into the water. The beam almost gets the best of Cazi but she lands on her stomach and is able to stand back up. The sweeper swings across the rest of the field before harvesting its next victim: Angie. Angie jumped up but one foot got knocked by the beam and she only got her left foot back on the edge of the platform. She was unable to pull herself up, thus fell to the water below.
The beam is just getting started. Next, it slams into Annabeth who then grabs the sweeper for dear life. Only problem is Meen was not expecting this as it created a larger target to jump over. This threw Meen's timing off and she is pushed off the platform. As it comes to me, Annabeth is able to roll herself over the beam in time to land on my platform as I jump over the sweeper. Seeing Annabeth doing this, I am about to land on top of her. I lean too far forward and land my feet on the far side of the platform in front of Annabeth. My momentum is carrying me forward off the platform, so, I decided to go out with front flip into… A belly flop.
SPLAT-OOSH!
"Oooo, that's gotta hurt," Cazi declares.
But then the sweeper collects her as Cazi tries to jump side ways to get a higher reach. The sweeper is having none of it and clips her left foot causing Cazi to cartwheel to the left falling down to the water on her right side.
Treading water so I can see the rest of the action, I call out to Cazi, "You were saying?"
"Yeah, yeah," Cazi rolls her eyes.
Garth starts implementing a jump which he jumps straight up but swings both legs to either the right or left. This allows him to not jump as high but still clear the beam.
Annabeth shouts, "I cannot believe that happened! Thank you for going head over heels for me and not squashing me, Jarl."
"At least I did it in style," I said.
"Yeah," Asvord agrees. "That's the best belly flop I have seen in a long time."
Speaking of which, the sweeper swung back around to make Asvord eat those words. Then Garth tried his sideways jump again, but the beam brushed his right side, moved him forward, and away from his platform.
He calls out, "Berk, we have a problem!"
The very next turn, Annabeth tries her rolling move again, but rolls right into a nose dive into the water.
Asvord announces, "And then there were two."
This whole time, Hyrith has barely showed any signs of struggle against either jumping over the beam or losing his balance at all.
The sweeper comes around again and…
AAH-iiee!
Asvord lets out a high pitched scream as she jumps the few feet in the air like the last several turns have been but this time gets her feet knocked out from under her, faceplants into the side of the platform, and the backs of her feet whip over her back to hit her in the head. I hear a crack, but know it is the wood; however, the thought occurred it might have been Asvord. She then falls backwards into the water.
Actually worried, I am about to swim over before Asvord pops her head up out of the water to call, "I didn't know I could stretch that far. You learn something every day."
"You know what else we learned today?" I broadcast. "Hyrith has won!"
Chapter 2
The Pun Never Stops
Dawn a bit disappointed, "Did you even break a sweat? This seemed like nothing to you."
With an epic announcing voice, I call out to Hyrith, "As the winner of the first ever Sweeper Championship, what do you have to say for yourself?"
"Uh," Hyrith kind of smiles. "Yea… I guess?"
Valkarik observes, "The guy wins yet this to him was like a stroll down the lane. If a Speed Stinger were to jump out and roar in his face, he'd probably say, 'Oh hey, wassup?'"
Hyrith laughs… And jumps over the sweeper arm, "Hah-ha, you thought you could distract me too. No can do." Hyrith adds, "We need to do this again."
"Yeah," Explod jests. "You're the one that won. Why would you not want to do this again?"
Hyrith then jumps into at twirling twist dive into the water. We all swim back to shore. Fredrick comes up to greet us with a pretty happy and jumping manner.
"Eh!" Elsa realizes. "I thought you liked me Fredrick? Why you go knocking me off with this contraption?"
Fredrick without losing a beat looks at me.
"That's right. Good boy, Fredrick," and Elsa gives his chin some rubs with her hands. Then she tramps over to me and puts her hands on her hips, saying, "I'm your little sister. Why do you have to put your dragon uptoknocking me off this contraption?"
At a loss for words, yet Elsa then hugs me. "Knock me off the awesome-est contraption ever? Why didn't you think of this before? We definitely need to do this again. Good job brother."
Asvord adds, "Nice save. But I wouldn't go so easy on him."
Asking about her wipeout, she replies, "Oh I'm fine," she says standing up straight and stretching her back. "But next time, maybe you all get knocked out sooner so I don't have to jump that high the next time? That would be great."
We start our trek back to the outpost. Along the way, everyone gives high praise to the championship idea and is a little tentative to wonder what else I have planned if The Sweeper was my first idea.
Once back at the outpost, we go our separate ways. Annabeth suggests to me if we could go to our spot and spend some time together. I tell her, "Sure," and we go get our dragons and fly up there. We did, before leaving, say high to our Thunderwhips… or should I say… Elsa's Thunderwhips. They are the hybrid dragons Fredrick and Anora hatched our first night back after solving our last mystery. Elsa says she is close to finding names for each of them, but wants to see what they can do so the names will match their personality. It is nice to see Elsa stepping up to take some responsibility that she did not have to do. Though only two years different, now I feel old. Elsa is growing up.
Five minutes later, Annabeth and I are at our spot just in time to watch the sunset. It is a beautiful one at that. All the bright oranges and pinks with the dark blues and purples surrounding the brunt orange sun. What better way to watch a sunset with someone more beautiful.
By the time we sit down with our legs off the side of the cliff, Fredrick and Anora are off on their own flight together.
"Well," Annabeth says. "There goes are ride back to the outpost."
I wrap my right arm around Annabeth and say, "At least we have each other."
"Yeah," she seemed sarcastically less than thrilled. "Eh, but you don't shoot fire or sonic blasts."
"Ow," I laugh. "You are getting really good at that. Like the jabs, don't get me wrong. I just going to have to up my game to keep up with you people."
"Oh," Annabeth rolls backwards to her feet. "Before I forget… Glad I got my saddlebag off of Anora before she flew away. I have a present for you."
"For me?" I ask.
"No, for the invisible bunny standing next to you," Annabeth rhetorically answers.
"Oh," I play along. "You mean Harvey?"
Annabeth rolls her eyes, "You know what I mean. I may be getting better, but who am I to start a pun war with you. That could go 'till eternity."
I add, seriously, "At least you and I will be with each other for eternity."
"Aw," Annabeth says. "That was sweet of you to say… And no pun. That had to take a lot for you to do."
"No, not for you," I state.
Annabeth smiles, "I know."
A pause came. Could be awkward for someone else, but with Annabeth and I, it was just another normal pause after comments like this.
"Anyway," Annabeth gets back on topic. "This is for you."
Annabeth unsheathes a sword.
Handing it to me, I am at a loss for word, "Wow. You… You didn't have to."
"Well, I felt like I did. You aren't the only one that is good at making weapons. Though we both go to island expert in forging. One Garth of Izar," Annabeth tells me. "Knowing that you have done a lot for me in gifts and weapons… Oh, and saving my life a few times… Not that doing so is that big of deal," she sarcastically down plays but then becomes serious and shows a genuine smile. "I want to start returning the love you show me. Talking with a few vikings, particularly Dawn and Cazi obviously, they both encouraged that I should start stepping up in this relationship and doing things for you. To this point since we started going down this path, it has been a one-sided relationship."
I try to get a word in, but Annabeth holds up her left hand, "No, it is true. You have done a lot for me. You've," Annabeth pauses and walks up to me to look me in the eyes. "You have given back everything thing I thought I lost. It won't be the same as my life before."
Annabeth became teary, but did not shed any tears for she held them in, "But as you have taught me, even in the harshest of circumstances, good can still come. All it has to do is be forged. The gems in my ring were once buried in rock with pressure all around them. They had to but cut out, shaped, and forged into the gems they are today. The beauty was always there, but there is always one viking that can take that beauty and show to the gem itself just how much they can shine."
I smile as she continues, "You are that viking to me, Jarl. You have shown me just how much I can shine. I may not have always believed in myself, which I know now caused me to not return any of the love you have showed me. Finding you and finding the great friend in you I began to love, I always thought I would wake up and all this was a dream. Even from what I remember about my life before. All I ever had was Star Scream, later Anora, Cazi, and Dawn. Cazi's family moved away and Dawn in similar fashion. Except for what I thought then was my mother and father, I had no one else. No one cared for me or thought I was of any value. To go through went what happened only to arrive at Berk and find you great vikings, I am truly blessed that everything has turned out the way it has."
"I get up everyday being thankful for the friends and new family I have and old family I didn't know I had," Annabeth finishes up. "When you showed you commitment to me beyond just being betrothed to me but fully committing to the engagement, I knew I had to show the same commitment to you. I know you know that I don't have to. But you've done everything for me and I want to return the favor. So, as a starter. I crafted this sword for you. It has a Jarl Mollerson flare through and through."
"What is this?" I point to gadget above the hilt right before the blade. "Is this…?"
"A grappling hook?" Annabeth concludes my sentence. "Using my wrist one, I know how difficult it is to use it mid-battle. But with one directly attached to your weapon and a button in easy reach to activate the hook, you can be more proficient in battle as well as more creative. The blade is Gronckle Iron. The hilt made out of Razorwhip scales, melted down to form the hilt, and painted with greens to match Fredrick. Leather grip for comfort."
Standing back from Annabeth to shadow strike with the sword at a fake opponent, I get a brief feel for the sword. First off, it is light but feels very well balanced to strike with heavy or touch blows. Twirling the sword around to mimic blocks and defenses, the sword almost feels like it is air. Do not misunderstand though. I say this because I know what a sword I like should feel in my hands. The sword is roughly five pounds in weight. It is more a battling sword than a dueling sword. However, the balance is so good -as apparent when sticking both my fingers in just below the middle of the blade, the sword balances to level- that the effort at which need to wield the sword same as any regular sword.
A couple pounds lighter than a normal sword and a pound or two pounds lighter than a normal Gronckle Iron sword. Annabeth mentions the blade is made up of a Razorwhip skeleton with a Gronckle Iron wrap. This is what saves the pound or two and allows the sword to be larger while still not sacrificing ability to use in duels or group fights.
"I am extremely impressed, Annabeth," I declare.
"So," Annabeth has her hands down in front of her probably wondering… She says out loud, "Do you like it?"
"Do I like it?" I echo. "This is awesome."
"Oh good," Annabeth sighs in relief. "I cannot tell you how many swords I made over the week just to get the sword right to what I thought you would like. I lost count at thirteen. If I didn't like it, I knew you wouldn't. Yeah, you'd like it because I gave it to you, but that wasn't good enough. It had to be perfect, maybe not flawless, but it had to be completely a sword you would use."
"It is all that and more," I assure her it is fine and sheath the sword in the custom-made sheath; which also by the way, has a quiver attached to it. I notice that the quiver and the sheath can be detached from each other so that the sheath could be attached to a belt.
I give Annabeth a hug and say, "Thank you."
Annabeth has the biggest smile on her face, probably as big as she did when I asked her to marry me.
I add, "Seeing that you want to show me your love means a lot to me. But you have shown me ever since waiting by my bed side after my accident in the Dragon Racing season a few years ago. What means more to me than anything else is you. Showing that you will do anything for me tells me that I can put my life in your hands. That was the last question that I didn't know how to ask. If I did for you, would you do for me? Here you go answering it before I ask it."
Annabeth agrees, "You answered that question for me a long time ago. Ever since I saw Vixxen lay her sword across you shoulder, I knew in that moment that I wished it was me instead of you. But it also showed me what how far I am willing to go to do for you. I was putting my friends lives at risk by surrendering to Vixxen to save you. From that point on, I knew I should do more for you. I don't really know what was holding me back before. Because you have done anything and everything for me, I need to be willing to do same for you. I truly love you Jarl."
Instead of just saying the same thing, I kiss her.
A few moments later we decide to watch the rest of sunset. About ten minutes later, the sun dips below the horizon. We stand up.
"This turned out to be a great… awesome day after all," I remark. "Like a cool ice back on the many burns I received today. Today has got to be a record."
Annabeth laughs, "If we tried to keep track of the burns and quips this group does, we could write a book, an entire series of books. And a whole book would be devoted with trying to dethrone the pun king himself. Many have tried… Most have succeeded."
"Welp. Add one more," I shake my head. "Speaking of books. How should I end this chapter?"
"You mean the journal you write about our crew's adventures?" Annabeth questions. "The chapters that always leave the reader on a cliffhanger no matter the circumstance?"
"Yeah," I answer excitingly. "And you just gave me the idea with what I should use for the ending of this chapter."
Hesitant, Annabeth asks, "What?"
I turn to the west, step forward a few paces, kneel down, and lower myself over the edge with my hands.
"What are you…," Annabeth begins but sees it coming, therefore walks away. "Oh no."
I exclaim, "Look! A cliff hanger."
Sat, 09/15/2018 - 11:35
#2
The taste of Da Feet!
*Much applauding and fanfare* That was a brilliant two chapters! The jokes in this were brilliant and had me laughing a bunch. I loved how, when someone fell off the sweeper, their splashes seemed to match their personalities! The defeat/Da Feet pun at the start was probably my favorite joke, but the "cliffhanger" ending was also incredibly brilliant and well played.
I also want to thank you for having Annabeth give Jarl a gift. That part of the chapter was so sweet, and you kinda took us through the entire Jarlabeth relationship in that small speech. Again, thank you for doing that, because that rocked!
Furthermore, the sword sounds incredible. I deeply look forward to seeing it in combat! The grappling hook was a really neat idea to put on it. *starts drooling in awe of the sword*
Also, I liked you naming the baby dragons Thunderwhips. Very creative, yet makes sense.
Really great start to your seventh book! I can't wait to see what comes next in "The Crimson Storm!"
See you next week for more adventure!
__________________
AFTER ALMOST A YEAR OF PROCRASTINATION, LINKS TO MY THIRD HALLOWEEN STORY ARE NOW UP IN MY SIGNATURE!
LACK LUNASON
(I figure you've probably already figured that out, but I thought I'd play it safe.)
Hi, I'm Lack Lunason. I'm called that because I lack many things, and I'm a lunatic. I just put son on the end to make it sound more like a viking name. I'm also a Christ follower.
Here are just a few more things about me:
I am a procrastinator.
I'm pretty nice (mostly).
I am most definitely kind (don't listen to those that say otherwise).
Adventurous.
Lazy.
A dreamer.
And I'm slightly crazy.
I've been around SoD for a long time. I think I was one of the first thousand to leave Berk and sail to the school. I'm happily part of the bold clan known as POTATO BROTHERS. I have over four-thousand trouphies, although, I don't like racing much. On the other hand, I'm a Master Farmer. (Don't you dare ask me how fishing is going! We don't speak of that!)
On the ranking on the forum, I've completed/on the following: Jarl, Forager, Wilderness Explore, Viking Warrior, Dragon Trainer, Drott, Dragon Master, Chief, Berk's Power Player, and......
SUPREME VIKING CHAMPION
(Respect my Authority!)
[because no one else will]
(Sorta) Current Trophy Count:
4725
Now onto some random stuff. This part will grow over time.
WARNING: THE REST OF THIS THREAD IS GUARDED BY....
BAT-MAN THE VAST (Also known as Bat-Stoick)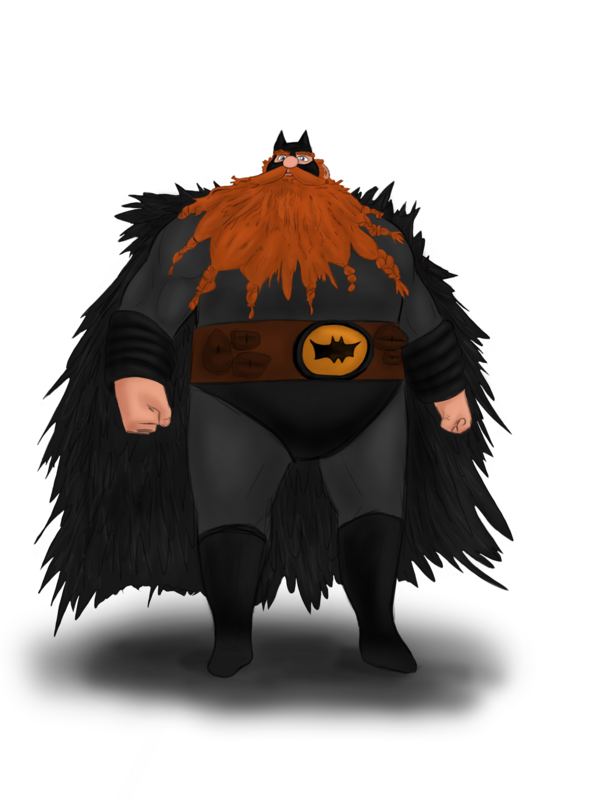 (By The Dragoness)
Fan-Fiction And Short Stories:
Shrieks From The Shadows Series:
Once Bitten, Twice Shy
Chapter 1 Chapter 2 Chapter 3 Chapter 4 Chapter 5
The Terrifier
Chapter 1 Chapter 2 Chapter 3 Chapter 4 Chapter 5
What Lurks in Ebony Swamp
Chapter 1 Chapter 2 Chapter 3 Chapter 4 Chapter 5
Things I am a Fan of
How To Train Your Dragon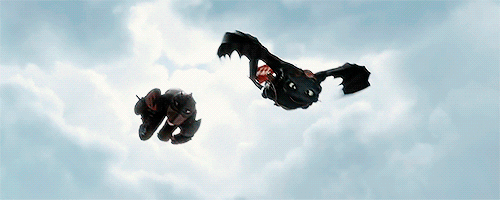 GODZILLA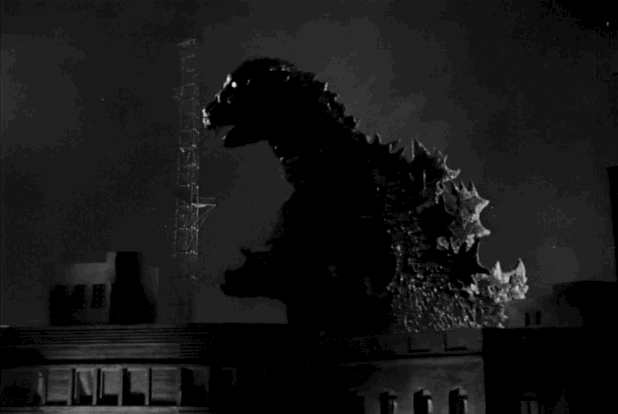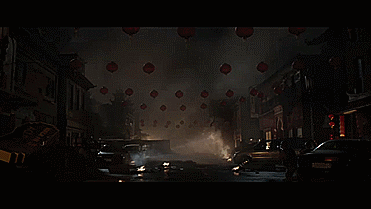 TEEN TITANS
Quotes I love
"Once I set the sea alight with a single fiery breath....
Once I was so mighty that I thought my name was death....
Sing out loud until you're eaten, song of melancholy bliss....
For the mighty and the middling all shall come to THIS...."
The Green Death, How To Train Your Dragon: book 1. Cressida Cowell.
"WE WILL FIGHT THEM ON THE BEACHES! WE WILL FIGHT THEM IN THE BRACKEN! WE WILL FIGHT THEM IN THOSE BOGGY MARSHY BITS THAT ARE SO DIFFICULT TO WALK THROUGH WITHOUT LOSING YOUR SHOES! WE WILL NEVER SURRENDER!"
Stoick The Vast. How To Train Your Dragon: Book 5. Creessida Cowell.
"I sailed so far to be a King, but the time was never right.....
I lost my way on a stormy past, got wrecked in starless night....
But let my heart be wrecked by hurricanes and my ship by stormy weather....
I know I am a Hero...and a Hero is....FOREVER!
In another time, another place, I could have been a King....
But in my castle's ruined towers the lonely seabirds sing.....
I burned up my Tomorrows, I cannot go back ever....
But I am still a Hero....and a Hero is.......FOREVER!
Up with your sword and strike at the gale......
Ride the rough seas for those waves are your home......
Winters may freeze but our hearts do not fail.....
Heroes.......Hearts......FOREVER!
You are never alone if the sea is your friend......
Riding the waves of impossible quests.....
If it doesn't end well, then it isn't the end.....
A Hero.....Fights.....FOREVER!
The hero cares not for a wild winter's storm.....
For it carries him swift on the back of the wave.....
All may be lost and our hearts may be worn.....
BUT A HERO.....FIGHTS.....FOREVER!"
Grimbeard the Ghastly's Last Song. How To Train Your Dragon: Book 11 and 12. Cressida Cowell.
That's about it. I give full credit for...well, everything, to GOD. Have a good day.
Bye for now!
FURTHER CONTENT IS UNDER CONSTRUCTION
.
.
.
.
.
.
.
.
.
.
.
.
.
.
.
.
.
.
.
.
.
.
.
.
.
.
Wait, you're still here?
Who's online
There are currently 13 users and 284 guests online.