Book 7 - The Crimson Storm - Chapter 15: Finally a Deserved Ending
This chapter took a little bit longer because I wanted to get the one part right. After reading the chapter, I am sure you will see what part I am talking about.
Even on fall break, it seems like I still don't have time to do anything. But, I still carved out enough to get this done. Sorry for the delays, but writing these chapters are nearly constantly on my mind... Maybe more so than my college topics. >.<
I hope you all enjoy the chapter!
__________________
Rest in Peace NarixuZen. 2004-2017

Member/Group Leader of S.O.D.A.H.T
Also use this form to help better keep track of the hackers: (click here for form)
Book 10 - The Shattered Axe
The Jarl Mollerson Mystery Series
Destiny in the Dark
Chapter 3

-

Friends and Enemies
Proud Leader and fellow member of:

Here are links to the chapters of my fan-fic series. The books go in chronological order.
The Clue of the Missing Socks.
Chapters 1 and 2 Chapter 3 Chapter 4
Chapters 8 and 9 Chapter 10 Chapter 11
Chapters 12 and 13 Chapters 14, 15, and 16 Chapter 17
Chapter 18 Chapter 19 Chapter 20
Chapter 21 and 22 Chapter 23 Chapter 24 and 25
Chapter 26 - There is a hidden surprise. Can you find it?
Chapter 27 Chapter 28, Part 1 Chapter 28, Part 2
Chapter 29 Chapter 30 Chapter 31
Chapter 32 Chapter 33 Chapter 34
Chapter 35 Chapter 36 Chapter 37
Chapter 38 Chapter 39 Chapter 40
Chapter 41 Chapter 42 Chapter 43
Chapter 44 Chapter 45, Parts 1 and 2
The Mysterious Frozen Fire
Chapter 1 Chapter 2 Chapter 3 Chapter 4 Chapter 5 Chapter 6
Chapter 7 Chapter 8 Chapter 9 Chapter 10 Chapter 11 Chapter 12
Chapter 13 Chapter 14 Chapter 15 Chapter 16 Chapter 17 Chapter 18
Chapter 19 Chapter 20 Chapter 21 Chapter 22, Part 1 Chapter 22, Part 2
Epilogue/Preview for my Third Story!
Thoughts of Guilt
Chapters 1 and 2 Chapters 3 and 4 Chapter 5 Chapter 6 Chapter 7
Chapter 8 Chapter 9 Chapter 10 Chapter 11 Chapter 12, Part 1
Chapter 12, Part 2 Chapter 13 Chapter 14 Chapter 15 Chapter 16
Chapter 17 and 18 Chapter 19 Chapter 20 Chapter 21 Chapter 22
Chapter 23 Chapter 24 Chapter 25 Chapter 26 Chapter 27
Chapter 28 Chapter 29 Chapter 30 Chapter 31 Chapter 32
Chapter 33 Chapter 34 Chapter 35 Chapter 36 and 37
Chapter 38, Part 1 Chapter 39, Part 2 Chapter 40, Part 3 Chapter 41
Chapter 42, Parts 1 and 2 Chapter 43 Chapter 44
Chapter 45, Part 1 Chapter 45, Part 2
On the Edge of Mystery
Chapter 1 Chapter 2 Chapter 3 Chapters 4 & 5 Chapter 6, Parts 1 and 2
Chapter 7 Chapter 8 Chapter 9 Chapter 10 Chapter 11 Chapter 12
Chapter 13 Chapter 14 Chapter 15 Chapter 16 Chapter 17 Chapter 18
Chapter 19 Chapter 20 Chapter 21 Chapter 22 Chapter 23 Chapter 24
Chapter 25 Chapter 26 Chapter 27 Chapter 28 Chapter 29 Parts 1 and 2
Chapter 30 Chapter 31 Chapter 32 and 33 Chapter 34 Parts 1 and 2
Chapter 35 Part 1 Chapter 35 Part 2 Chapter 35 Part 3 Chapter 36
The Secret Symbol
Chapter 1 Chapter 2 Chapter 3 Chapter 4 Chapter 5
Chapter 6 Chapter 7 Chapter 8 Chapter 9 Chapter 10
Chapter 11 Chapter 12 Chapter 13 Chapter 14 Chapter 15
Chapter 16 Chapter 17 Chapter 18 Chapter 19 Chapter 20
Chapter 21 Chapter 22 Chapter 23 Chapter 24 and 25
Chapter 26 Chapter 27 Chapter 28 Chapter 29 and 30
Chapter 31 Chapter 32 Chapter 33 Chapter 34 Chapter 35
Chapter 36 Chapter 37 Chapter 38 Chapter 39
Chapter 40 and 41 Chapter 42 Chapter 43, 44, 45, and 46
The Legend of Shadow Mountain
Chapter 1 Chapter 2 Chapter 3 Chapter 4 Chapter 5
Chapter 6 Chapter 7 Chapter 8 Chapter 9 Chapter 10
Chapter 11 Chapter 12 Chapter 13 Chapter 14 Chapter 15
Chapter 16 Chapter 17 Chapter 18 Chapter 19 Chapter 20
Chapter 21 Chapter 22 Chapter 23 Chapter 24 Chapter 25
Chapter 26 Chapter 27 Chapter 28 Chapter 29 Chapter 30
Chapter 31 Chapter 32 Chapter 33 Chapter 34 Chapter 35
Chapter 36 Chapter 37 Chapter 38 Chapter 39 Chapter 40
Chapter 41 Chapter 42 Chapter 43 Chapter 44 Chapter 45 & 46
Chapter 47 Chapter 48 Chapter 49 Chapter 50 Chapter 51
Teaser "Trailer" for Book 8 - Conquest of the Truth
The Crimson Storm
Chapters 1 and 2 Chapter 3 Chapter 4 Chapter 5 Chapter 6
Chapter 7 Chapter 8 Chapter 9 Chapters 10 and 11 Chapter 12
Chapter 13 Chapter 14 Chapter 15 Chapter 16 Chapter 17 Chapter 18
Chapter 19 Chapter 20 Chapter 21 Chapter 22 Chapter 23
Chapter 24 Chapter 25 and 26 Chapter 27 Chapter 28 Chapter 29
Chapter 30 Chapter 31 Chapter 32 Chapter 33 Chapter 34
Sat, 11/24/2018 - 19:43
#1
Drums R Round. Pi R Squared.
The Crimson Storm
Chapter 15
Finally a Deserved Ending
The smell of scrambled eggs and boar bacon wake me up. Putting on some fresh clothes from my dresser. This time I wear some brown pants, brown short sleeve shirt, with a blue cloak vest. I then walk down stairs to greet my parents and Dagmar in the kitchen.
My mom immediately stops cooking and races over to me, "I have missed you so much."
"Well, you nearly tackled me just then," I smile. "So, you're aim is still good. Why say that you have missed me?"
My dad laughs as I walk over and sit down at the table, "He still has his humor, so he hasn't changed." My dad grins.
Brushing some of her red hair strands out of her face, Dagmar admits, "Svana has been worrying that you are growing up too fast."
"No," my mother defends. "I have just been thinking that you haven't had a vacation in a while. With the Harvest Celebration in a few weeks and Snoggletog just around the corner, we haven't gone out on a family trip in a long time, especially since we have reunited as a family."
I reply, "We can do something soon. As soon as this mystery is done, then we can go do something."
"Speaking of which," mother states. "How is it going? I heard about the poor dear, Ali Clar, what happened."
Sighing, I answer, "I still can't get over it."
Father asks how it happened, so I relay the story.
Everyone else is speechless without a word to say.
"I feel so bad," I sink in my seat. "I cannot help feel that it was meant for me, not Ali Clar."
As Annabeth did before, my parents and Dagmar all three state similar things and facts that Annabeth did.
Mother brings over the food and serves it to us all.
After the first few minutes of eating the delicious food, father supported all the remarks that I have gotten from the guilt I am feeling, "None of you could have known. The fact still remains that the chest would have done it to someone, maybe even worse. We cannot dwell on what could have been, should have been, would have been. We must dwell on there here and now. If things happen like what Ali is dealing with, she as well as the rest of us have to use it. If your back is against a wall, don't run away, use it. Ali obviously can't do things like she used to, but that doesn't make her less capable. Same for you, just because you think you made a mistake by not letting the accident happen to Ali instead of you, you are no less capable of solving mystery than you were before."
Taking in a deep breath, I say appreciative, "Thank you. It is one thing to think that way, but it is another to hear someone say it to you."
I soon finished the meal, thank my mother by hugging and giving her a kiss, I waved at my dad, and gave Dagmar a hug. Of all the places I might go next, we all four knew where I am going.
Not having my own dragon is very weird right now. Well, not having a dragon I can ride right now to go where I want is very weird. Taking the next seven minutes, I make my way over to the Olson's home. I could hear I am going in the right direction by the commotion going on nearby in the house.
I yell up to the second story window, "Is there anybody left still alive?"
Cazi calls back, "Barely. Come on up."
Opening the door, I am nearly run over by Cazi triplet little brothers. Gil, Eirick, and Arni, the three worst troublemakers that could ever be troublemakers. Ruffnut and Tuffnut have their moments occasional brilliance and thought-provoking statements. Those three boys, never do. Going up the stairs to Cazi and Annabeth's room, I enter to find Heather and Dagur, in addition to the two girls.
"Oh, hey," I declare. "Didn't expect to find you here."
Heather responded, "We came back to check up on you and make sure you two were alright. Annabeth just wrapped up what happened while I was gone. Glad you two and Samantha are alright."
"I though I am sensing there is something else," Annabeth points out. "You and Dagur didn't come all this way from where you were to Mystery to Berk just to see if we were alright. While I'm flattered, there has got to be something else."
Dagur answered, "There is."
Annabeth is sitting on her bed with her right leg tucked under her left leg while it hangs off the bed. Cazi is to Annabeth's left, near the window. Then Heather and Dagur are in front of the two girls and also at the foot of the stairs. Dagur walks over to Annabeth to give her a wrapped-up scroll.
She takes it and questions, "What is this?"
Heather, rather sadly, says, "Just read it."
Annabeth begins to read it and her expression turns from unsure and hesitant to shock and sadness.
Annabeth quietly asks, "Jarl, come sit please," she pats the bed space on her right.
"What is it?" I ask as I go over.
"It…," Annabeth could hardly speak. "It is from Osvald… From my father."
"Do you-," I began but she interrupted. "No, I want you to stay. You two Cazi. You guys have been my family for a long time, you need to hear this too."
Taking a deep breath, Annabeth starts to read the letter, "Hello Annabeth. If you are reading this, this means I am not with you anymore. This also means that you know that I am your father. If you did not know that and you just found that out… Surprise."
Annabeth chuckles a little as her eyes start to tear up, "If you are the Berserker that I foresaw you as becoming, you have already figured out your family history and what happened. There is so much I could say about leaving you and letting you grow up without a father, but all I can say is, 'I am sorry.'"
A few tears fall down her cheeks as Annabeth reads, "I should have been there for you, but no one should live with what should have been. We must all live for the future of what can be. Because of this, I left several mysteries for you to solve, that only you can solve. I have friends out in the archipelago that can aid, some even of the four-legged variety. I have studied some dragons that have a red cloud and run into some vikings who prey on those who seek secrets and power. I pray you have made friends already and have another family to call your own, something I never gave you."
Annabeth leans her head on my left shoulder, "There is so much I want to say, want to do, want to give you. My time is short, but you have your life ahead of you. All that I want and wish for you can be summed up with this…," Annabeth can hold back the tears no longer and can barely say the end of the letter. "I love you."
The one thing that Annabeth has always wanted, she finally got. Though, not in the form she wanted, Annabeth has a father.
Annabeth puts the letter down to her left and then cries into my shoulder. Embracing her, I hug and comfort her as lets out her emotions. Supporting Annabeth, I continue hold her. I spot Heather crying and Dagur stifling a few tears himself; Cazi has her head down. Giving Annabeth as much time as she needs, Annabeth takes nearly ten minutes, with most of the time trying to calm down while still hugging me.
Annabeth sits up and reads through the letter again several times.
She stands up and reads out loud an excerpt, "I have studied some dragons that have a red cloud and run into some vikings who prey on those who seek secrets and power." Turning to me, "Jarl, listen to this," she repeats what she just quoted. "'Red Cloud.' Jarl does this mean what I think it means?"
True to who Annabeth is, she tries to help others even when we are all are trying to help her.
Seeing what she means, I answer. "A red cloud sounds an awful lot like the crimson cloud we have run into."
Annabeth thinking out loud, "Do you think that my father ever ran into these masked vikings we think are connected to the crimson cloud we have seen? I mean the mercenaries have just tried to capture Osvald thinking he was still alive."
I finish her thought, "And even the masked vikings seem to have some type of interest in Osvald. We have to figure out why."
Now back to normal, Annabeth states, "We will figure it out. But we still don't know where to look. We also need to figure out a why."
"I'm sure you guys will find out everything," Dagur declares. "If you or your friends need any help, don't hesitate to ask. As much as an adventure of this sounds thrilling to go on, I have a land to lead and protect. This is yours and Jarl's things"
Heather agrees, "We love that you were able to have this moment-."
Annabeth concludes the statement, "But you have responsibilities just like we do." She pauses, "Thank you all for being here for me, but as my father said," she smiles. "We deal in the here and now. We have work to do."
Annabeth, Cazi, and I walk Heather and Dagur out to their dragons back behind the house. Hugs all around and we bid the two both goodbye.
The three of us go off to The Great Hall, where we find Ali, Valkarik, Fira, and Angie to the right at a table and my parents talking with Stoick off to the left. I tell Cazi and Annabeth to go over to our friends while I go over to my parents.
Going over to my parents, I come in on the conversation mid-way about catapult placements and how the Berk Guard is going. Stoick saw me coming and welcomed me back.
"Missed seeing you and your friends. You need to come back more often," Stoick comments.
My mother adds, "That's what I've been trying to say."
"Ha, ha, very funny," I shake my head.
Stoick finishes, "The only one I have seen that has been at your outpost is the young lad, Michia."
As if someone said yaknog was good, my head pops up and I ask Stoick to repeat that.
"Michia," Stoick echoes a little surprised. "He stopped by here a couple of days ago. He went south to a small fishing island."
I give a quick laugh, "Sorry to do this. But we need to go to that island as soon as possible."
Mother shifts her weight, cross her arms, yet can only smile.
Running back to the group, I explain to them, "We need to go as soon as possible, but Stoick said Michia visited Berk just a couple of days ago and went to a small fishing island south of here. I know where the island is. Are you ready?"
My friends had a resounding yes, but Ali stayed quiet.
I address Ali, looking at her clouded colored eyes, "Are you ready?"
Astonished I even asked her, Ali jumped up and confidently replied, "Yes."
Annabeth is right, my father and mother and Dagmar is right, Annabeth's father is right. My friends and I need to deal with the now. Doing our best to support each other in whatever happens while still not letting anything stop us.
Ali grabbed Valkarik's hand and raced out. Following Annabeth and Cazi back to their house, I hop on Star Scream behind Annabeth. We all wait for each other to get in the air, and we all rally up. I told Annabeth to fly directly south. About an hour later, we find ourselves coming up on said island. It is about fifty yards in diameter with a group of sea stacks on the southeastern side. The island only has tall grass in some areas but mostly dirt and sand make up the island.
I hold up my hand as I spot some things on the island, "We've got some evidence to look at first."
The group sees it and so we land on the very edge of the northern shore. We all dismount and tell our dragons to stay put. Slowly walking forward, I spot tracks.
Annabeth declares, "Stormcutter tracks."
Star Scream is behind us. These tracks are different and confirms Michia's presence being here because next to the dragon tracks is a set of viking prints. Since Albatross is a Stormcutter, Michia did come here for something. But what? We press on to the center of the island to find out.
Following the dragon and footprint tracks, we see that they stop close to the center of the island. Telling the rest of my friends to stay there, I circle around to the right to see if I see any more tracks. I do.
Ali speaks up, "Do you think Michia was here to meet someone?"
"Looks to be that way," I answer.
Coming around to this side, I see the tracks of several vikings, all having larger shoe sizes. This tells me that nearly all the tracks here of adult vikings. Not wanting to go too much further without the group, I go back to them.
"I saw at least four or five different adult-male viking footprints," I report.
Ali worriedly thinks out loud, "I hope Michia did not get himself mixed up with the wrong crowd. I told him he should have stayed with us."
Valkarik tries to think positively, "You know, maybe the kid did get out or something. What you have told me, he sounds smart and wouldn't do anything stupid."
We walk forward as a group spreads out a little bit as we go. When we do get to the middle, we see that the sand and dirt is all mixed up with each other with no clear footprints from either a dragon or a viking.
Annabeth says what I am thinking, "There looks to have been a struggle."
Cazi takes notice, "Also, no scorching marks anywhere from a Stormcutter shot burn."
Fira suggests, "Sorry to be the downer of the group, but did whomever Michia was meeting, double cross him, somehow able to subdue his dragon, and thus a struggle insued?"
Sighing, I respond, "The more I see, the more I agree."
Inspecting the ground further on, we just see the tracks of the viking men walking towards the center of the island. I now count nearly twelve distinctly different viking tracks. Curious as to how all these men got here, I run to the edge of the southern shore. My hunch is true.
Turning back to my crew, I call out and point to three places; one right in front of me and the others further east but equally spread out by twenty feet, "Here… Here… And… Here… Three sailing ships being pulled up on shore to dock."
All along this shoreline is a slew of tracks with no distinction, I add, "Looks to be they were unloading something, either a cargo, or there were a lot more vikings here than just the ones in the center of the island."
Walking back to the group, we scour the rest of the island. We do not find anything else to conclude anything unless that Michia met someone and there was a struggle.
After about five more minutes, randomly Ali asks, "Do you smell that?"
We all in turn sniff the air but do not smell anything.
Ali chuckles a little bit, "I know you all just shrugged your shoulders, I could hear the shifting of your gear." Everyone did in fact shrug their shoulders. "But I do smell something."
On her own, Ali starts walking to the west. With no obstacles in front of her, we let her go. Ali continually sniffs the air as she goes. A few times, she changes directions, but she is going in the general direction of the sea stacks. Once she starts nearing them, we quickly catch back up to her, but still let her do her thing.
Sniffing the air of here, she calls to us, "Now come on, you guys gotta smell it now."
Taking in some breaths, I do start smelling something. It is a difficult scent to describe. The scent is like rotten eggs but not totally. It smells like something sweet, but not totally that direction either. It even smells like a well-timed fart flowing through the wind and one just catches the odor without expecting it.
Cazi pipes in, "I smell it too."
To clarify, I tell Ali, "We all smell it now."
Ali laughs, sounding a bit sarcastic, "Okay, glad I'm not crazy." She goes a few more yards and finds herself in the shadow of the sea stack. Ali stops. "Could someone help me not run into the sea stack please?"
Valkarik jumps in first to help her. The rest of us look at each other with amazed looks. Though Ali may not be able to see anything, she can still tell light to dark and dark to light as well as being able to smell things. Going blind is not the end of the world, we still have other senses to use.
Ali more or less leads Valkarik over to the side of the sea stack and the ground of the island. Knowing she is very close to the sea stack, Ali gets down on all fours and crawls forward. She is less than three yards away from the sea stack, but now she starts digging in the sand. Ali spends a minute or two digging before pulling something out of the ground: A small barrel! The scent is the strongest near the barrel too!
Walking out of the short shadow of the sea stack, seeing how it is just about midday and shadows are short, Ali sets the barrel down. Ali lifts the lid off to reveal the contents.
In anticipation of what the rest of us see, Ali excitingly asks, "What's inside?! What's inside?!"
I go down to my left knee and look…, "It is red sand!"
"What?" Ali cannot believe her ears.
Slowly putting my left hand into it and bringing up some of the contents to my nose while feeling the texture of the sand, I correct my statement, "Belay that. This isn't sand. This is sulfur!"
Ali put the pieces together and said, "We find the vikings who have the crimson storm…"
She trailed off and I concluded, "We find one Michia McClairn!"
Sun, 11/25/2018 - 06:26
#2
Hello
Hello httyyd, Nice to finally meet you. I have been a silent reader of your stories since about mid Thoughts of Guilt. And now that I finally have a forum account I thought I would finally comment on your stories. This series has been one of my favorites just in general for a while, partly because it was based of httyd but also because it really makes me feel as if I am there too, witnessing the mysteries. I love how there are different loose ends throughout the storied that get tied together in the end. The puns and teasing make the stories more light hearted and fun. Personally, I love comedy, and I look forward to seeing how Jarl and his crew will make light of difficult situations.
I just wanted to let you know that I am a fan of your series, and hopefully I will be able to give suggestions/critique later on.
__________________
Hello Everyone!!! I'm Sunrose. It is great to finally be here on the forums! My signature is under construction.
"Darkness cannot drive out darkness; only light can do that. Hate cannot drive out hate; only love can do that." - Martin Luther King Jr.
Sunrose's Signature
Hi everyone! I'm just that weird, crazy neighbor down the street who you would ask for a cup of sugar. Speaking of, I would like to bake you a cake:
Ingredients: 1 cup of sugar, a partridge in a pear tree, one cup of insanity, one episode of studio c, and one cup of yaknog. Anyone he is able to keep it down will get a virtual cupcake from me :D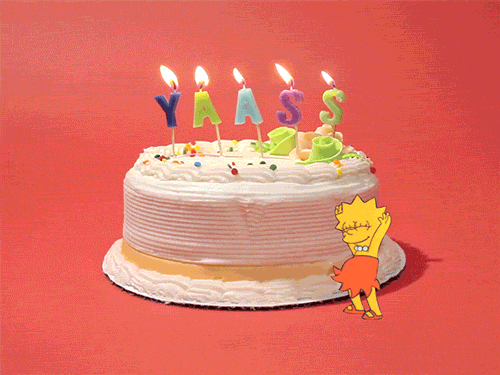 Now then, here is some stuff about me:
I love dogs and puppies
My favorite dragon class is the Tidal Class
I like singing and preforming for others
Some of my hobbies are drawing, cooking, and writing.
I'm also a Wings of Fire fan
I love role playing and making friends with other people :)
Here is a list of my personal characters (I'll put up more info about them later):
Kaia and her Dramilion, Kára:
Backstory:
Anneli and her Shockjaw, Eskel:
Backstory:
Else and her Flightmare, Aura:
Backstory:
Axel and his Monstrous Nightmare, Ginger:
Backstory:
Tyra and her Scuttleclaw, Frey:
Backstory:
Night Fury: Hymir
Backstory:
Art done of Hymir by the amazing Lissafish below:
Light Fury: Kynda
Backstory:
Eitry and Sorl the Deathgrippers
Backstory:
I will add them as they come
Now, I would like to dedicate the next part of my signature to dogs
Just look at those paws go!
Now, on a serious note. This is a message to all those dogs out there. Dogs can really be a man's best friend. Dogs will always be there for you when you need them most. Dogs don't judge you or make fun of you. Dogs have helped me become a better person and start winning over my stress and anxiety. They have helped me realize that there is more to me than just me. To them, we are their everything. And to me, they are my everything. So thank you, for everything.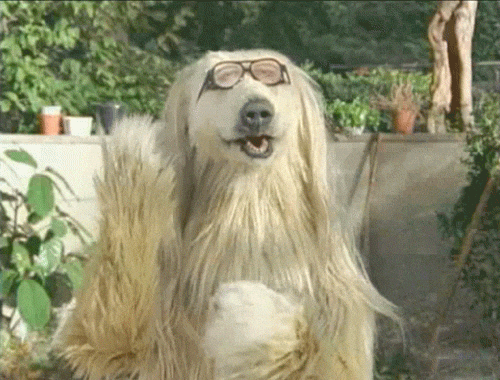 Tue, 12/04/2018 - 10:08
#3
Drums R Round. Pi R Squared.
Hi Sunrose, nice to meet you too.
Sorry for taking so long to reply. Between Thanksgiving, school, and going back to work, a lot of things had to be put off. But I had this reply on my to-do-eventually-list... XD
Thank you for reading my stories. Just curious, have you read the beginning of Thoughts of Guilt as well as the first two books?
Thank you very much for you comments about my series. I try my best to say true to the real Httyd timeline, going down to the details of night/day changes in the TV shows as well as even dialogue and which characters are on screen and answering the question of, "Why are my characters not in the movies or TV shows?" When I decided to make this a series, I started setting things up a book or two in advance. If I did not answer a question from another book, then I answer it in a future book. And thanks to Lack Lunason, they brought of a few things that I completely forgot about and so brought back for The Crimson Storm. The biggest thing being Throst, whom I totally forgot about. Lack had some critiques and advice on my writing style and how my characters are portrayed. If you have anything you'd like to talk about, suggest, or would like to see in my stories, feel free to offer anything. I am all ears to any and all comments.
Thank you again for replying and letting me know. I appreciate all of my readers, those who comment, send pms, or are silent readers.
Back when the forum had the "reads" feature (every time the link was click on and loaded, a read would record.), I could tell that I had silent readers. While I would get only a couple of replies every few chapters, the reads would be upwards of 100+ in a week.
My first book went over 30,000+ reads in one year and my second book got 25,000+ reads in about ten months. So, I know for a fact that I have people that read that either don't comment or in your case, don't have a forum account to reply with. My sister's account took forever to send the email to verify the account, so I know how long it can take to get a forum account.
Have I said thank you yet? >.< I am very appreciative of your post, especially since you said you were a silent reader. Knowing I had you guys reading, kept pushing me to continue posting. Then when I got more constant readers who are still reading and either post or send me pms, I got the support that I wanted. But you replying here is a boost of encouragement for me, so thank you very much, Sunrose. :D
If you have any suggestions/critique, I look forward. If you want to submit a character (hero or villain, boy or girl) you can if you ever want to. There have been a few new characters the last few books, so I will get submitted characters in fairly soon after they are given to me. So, if there are any suggestions for characters or just different story elements you like me to see if I can implement, I will listen to all suggestions.
- httyyd
Btw, you can also call me Drums, as that is my in-game name.
Tue, 12/04/2018 - 14:43
#4
Thank you very much for
Thank you very much for replying to me :D.
Yep, I have read all of your series. I actually started from the beginning, but you were posting Thoughts of a Guilt at the time. It did take a long time to get my forum account, and I was really hoping to get to comment on a chapter as soon as I could. Being a silent reader makes me feel a little bottled up.
I'd love to submit a character to you, maybe later in the book. I'm glad you are willing to listen to suggestions from me :D. I have a couple that I will probably post later.
Well, bye for now!
Tue, 12/04/2018 - 15:39
#5
Drums R Round. Pi R Squared.
No problem. :D
Nice. Reading 6 books I am sure took a long time.
I can pm you what I look for in a character to give you something to fill in and describe about your character to help.
In addition, I can also send you pm updates about when I post a chapter. I have a few readers now that I send pm's with the links to my new chapter. This way, they don't have to worry about missing a chapter. But, I also update my signature with the links to all of my new chapters in my books. So, even if you miss a chapter -or I don't send an update yet, which can happen and has happened- I try to at least update my signature and later send out the pm updates.
Alright, I look forward to reading them!
See you later!
- Drums
Tue, 12/04/2018 - 18:00
#6
If you could pm me about
If you could pm me about character info and chapter updates, that would be great! I already have a few ideas for a character that I would like to ask you about. I'm excited to see where this story is going!
Sun, 11/25/2018 - 18:00
#8
It's a nice chapter.
I really like that chapter . Thx for writing it. That's it .
Who's online
There are currently 6 users and 291 guests online.