Best dragon armor combo??
Hey guys I got a question what is the best racing armor combo? Like what should you wear with what? I figured since dragon armors are coming back I should figure out what sets are the best together.
Usually for racing I usually wear this: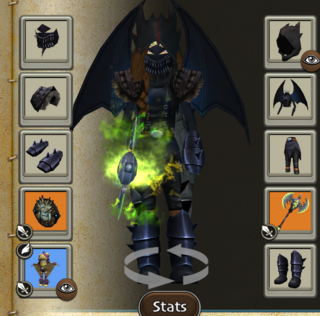 But is there something better I could be wearing?
Lemme know what yall think! :D
Thu, 02/04/2021 - 15:29
#7
.
https://docs.google.com/spreadsheets/d/1SYDaQSqZv8RjQnB7kiywOpMyZCBcP1be3PngaxfVnq4/edit#gid=0 (shows the stats for the armors, you can adjust your needs for each specific dragon)
Best helmet: Alpha Toothless
Shouder Pads: Night Fury or Alpha Toothless
Shirt: Screaming Death, Skrill, or Skrill Lightning
Wristbands: Night Fury or Alpha Toothless, also check in the shop, the best you can get for wristbands is 2% turn and 2% pitch
Pants: Nadder. This was recently changed. Before the nadder armor was re-released, the pants had 2% pitch, 1% turn. They now have 2% pitch, 3% turn, it's up to you if you trust the stat change or not. The difference is so small it's practically insignifigant. The second best pairs before the armors were re-released are Stormcutter and Night Fury pants.
Boots: This depends on the dragon. If you want a combo of both pitch rate and turn, then Screaming Death, Skrill, and Nadder are good options. If you want all turn or all pitch, the Night Fury and Sand Wraith (2% pitch) and Alpha Toothless (2% turn) are good.
Masks do not have any speed, acceleration, turning, or pitch rate bonuses, only happiness, and happiness doesn't affect racing anymore.