Beat The Dome! (Screenshot Comic)
I'm making a two-chapter screenshot comic, Beat The Dome!
Please bear in mind it is my first comic, so it may not be the best, compared to others,(WhisperTheWolf, Hypergoof and Grumpy. I haven't read any others).
__________________

'I will fight for the right to drink bean water I weep'
-The wise words of Varku The Great
LunarPride's Life Tutorials:
Looking for an easier life? Fear no more, here are some helpful tutorials! Some are actually useful and some are pretty much just a waste of time. Beware, for one was cursed with a Caps Locks jam...

How to Drink Coffee at 6 In The Afternoon

Full of memes, people drinking coffee and a mug with teeth.

How To Earn Gems- The Quick And Easy Way

Some nice tips for those of you wanting more gems. (All of us)

All Gem Stable Quests (Ultimate Thread)

All the Stable Quests in-game reqarding gems.
LunarPride's Screenshot Comics:
These are quite heavily-loaded with images. Slow internet users or mobile device users be warned. Send me a PM if you have some constructive critisism for me! No spamming, please. :3
My first comic, incuding 2 chapters.
A three-chapter comic. I must admit, I am quite proud of this one's storyline.
Art Threads (not every single one):
If you really cannot figure out what goes into this section, I feel sorry for you.
Da best adoptables in town! (Not really)
Don't want to type the long title again.
They're pretty bad. But please do view.

Speed Stinger Valentine's Base

Also available as just a single Speed Stinger blinkie.

Baby Sand Wraith Drawings (REQUESTS)

I made this one as a survey, to make it more fun. ;)
You can guess from here. Use that noggin of yours.
Other Random Or Important Links:
Just some links to other threads I made that don't fit anywhere else.
A fun lil' game.
Just click it, okay?
Please click if you are in the Clan, The Messengers. It's pretty important.
View this so we can stop the hackers!
I TAKE ART REQUESTS, PM IF YOU'D LIKE ANYTHING DRAWN/EDITED.
Dragon Count: 46
Viking Name: LunarPride
Adventurer's Level: 35
Main Dragon: Periwinkle the Woolly Howl
Expansions Complete:
4/5 (In order: Icestorm Island, Call of the Death Song, Secret of the Leviathan, Battle for the Edge)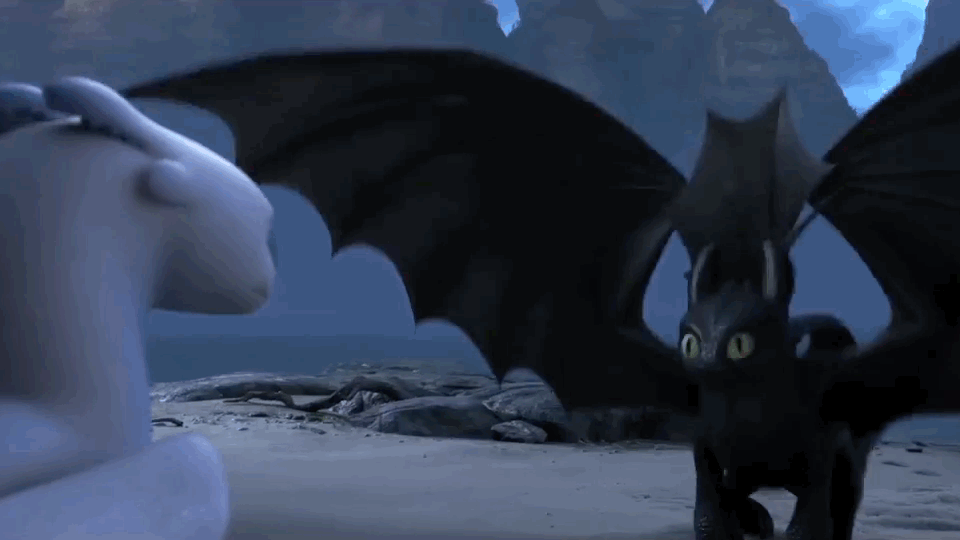 Wolf/fox bouncies found on Google. Sorry, but I couldn't find the creator.
My profile picture is by me.
Me and Aki (female Triple Stryke, pronounced Ah-Key) outside the Dragon's Edge Stables.
By me. If you want a screenshot edit like this, PM me with pictures and tell me the pose you want. I can also send you a guide on how to edit like this.
For more examples of my screenshot edits, click here.
Banner by victoriae350
Banner by Stiger23, Clan Crests by Maijic
Banner/Clan Crests by me. (Feel free to use if you are in Swift Champions).
By Victoria Trainer
Proud member of The Resistance! (cyber dragon coming up soon)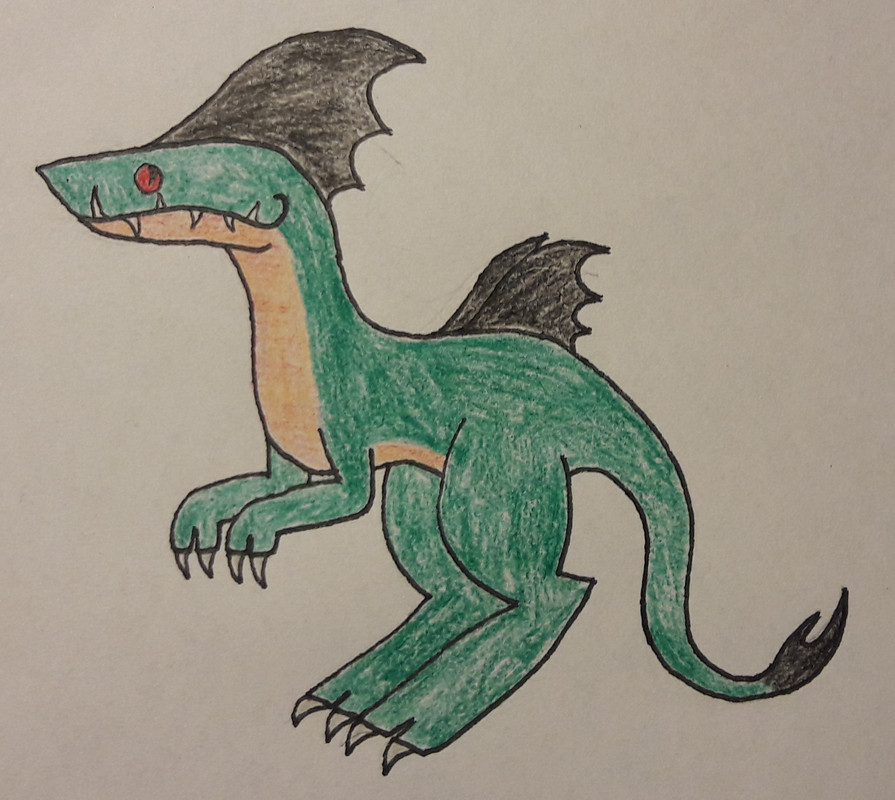 Lovely drawing of Nyco (Speed Stinger) by my great friend, Zikta. Thank you so much!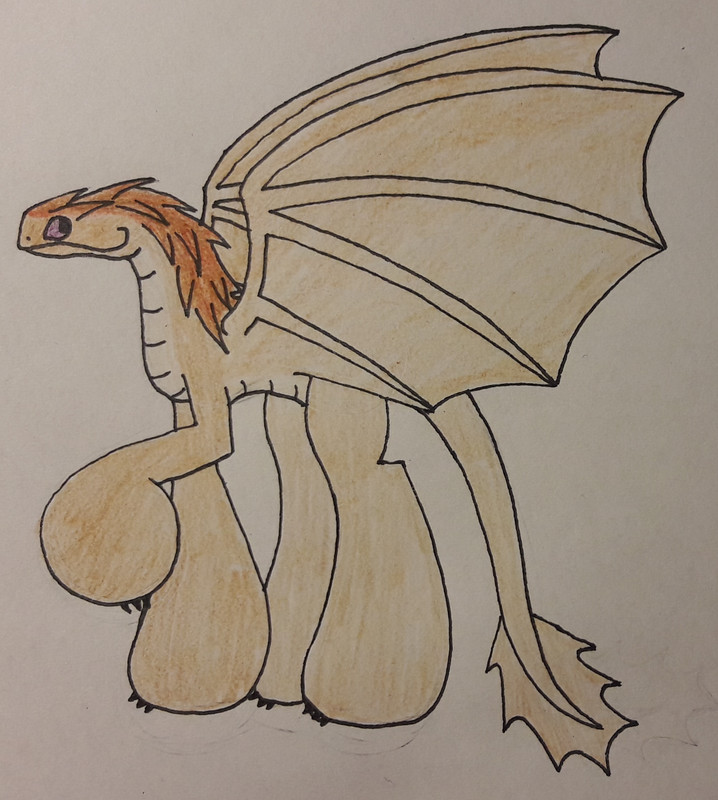 Periwinkle (Woolly Howl) also by the amazing Zikta!
Wed, 02/15/2017 - 10:01
#1
CHAPTER 1 - A Dawn Race
CHAPTER 1 - A Dawn Race
It was an ordinary day. Periwinkle and I were just hanging out when we overheard Hiccup and Toothless.
Hiccup: Beautiful day for a game of Beat The Dome, eh Toothless?
Toothless: Yay!
Sadly, Hiccup can't speak Dragonese, so he didn't understand how happy Toothless sounded.
Luna: What if we get there first? We can make it a competition. Unless you're scared of your certain loss.
Luna: Come on, Periwinkle!
Periwinkle: Yeah, go eat the yaks.... *snore*
Luna: Time to wake you up, sleepy head.
Periwinkle: Hey! Stop!
Toothless: I wanna go. Now.
Astrid: I'll make sure nothing's set on fire..
Luna: Good idea.
Snotlout: Hiccup and Toothless, you're first!
Hiccup: Let's go, bud!
Snotlout: Maybe Hookfang and I after?...
Periwinkle: Seriously, shut your pie hole!
Snotlout: It was just a suggestion, calm down. Fish-breath.
Luna: Come on Periwinkle, let's go and prepare. I'll- Periwinkle? What in Thor's name are you doing?
Luna: Please can we go? I'm getting impatient.
Periwinkle: Like a BOSS!
Luna: My eyes.
Luna: Periwinkle, wake up. It's our turn.
Periwinkle: Oh, come on! I was having a good dream..
Luna: ... Okay, great. Don't really care, let's go!
Periwinkle: Time to make 'em cry!
Luna: And weep.
Periwinkle: Like little babies.
Luna: We're getting closer, almost there!
Tuff: They are OUT OF THE FOREST!
Ruff: Do you reckon young Luna will live?
Tuff: Too difficult to say, sister.
Luna: Just a bit further!
BANG! The dome closed shut.
To be continued...
Wed, 02/15/2017 - 10:03
#2
CHAPTER 2 - Loki-ish Thoughts
CHAPTER 2 - Loki-ish Thoughts
Hiccup: Quick, open it!
Hiccup: You smell something, buddy? Is it them? Wanna help search?
Toothless: Nah.
Astrid: I bet you the twins were involved! It just pieces together, with 'Loki'd' written on the wall.
Fishlegs: You know, that would make sense, I mean-
Snotlout: Hey, Fishface! SHUT IT.
Ruff: No, we didn't help AT ALL. Did we, Tuffnut??
Tuff: Sure we did. We set it up with them. I mean, how could you forget?!
Tuff: They're literally just under the Dome cave!
Luna: Uh oh. We're busted, aren't we?
Periwinkle: Yup..
Periwinkle: *whispers* Act innocent, like I am, okay? *normal tone* Look a pretty bug!
Luna: No one else except Valka, who isn't here, can speak Dragonsese. It won't work and no one would buy it anyway.
Hiccup: Do you realise how immature that was? We were all worried sick, Luna! And you helped the twins with their Loki'ing? Really? I'm sorry it has to be this way, but you can never, EVER do that again, okay?
Luna: I promise we won't do it again.
Hiccup: Good.
Luna: Let's go, Periwinkle. *sigh*
Luna: So, guys, I just escaped Hiccup and I think for our next Loki trick we could...
THE END
I'd like to thank all of you for reading my first screenshot comic. I am always open to constructive critisism, but I'd appreciate if you send me any for this comic through a PM. Thank you all!
Thu, 02/09/2017 - 12:21
#3
Hello Darkness My Old Friend...
I LOVE IT!!!! Cant wait to see more :D
__________________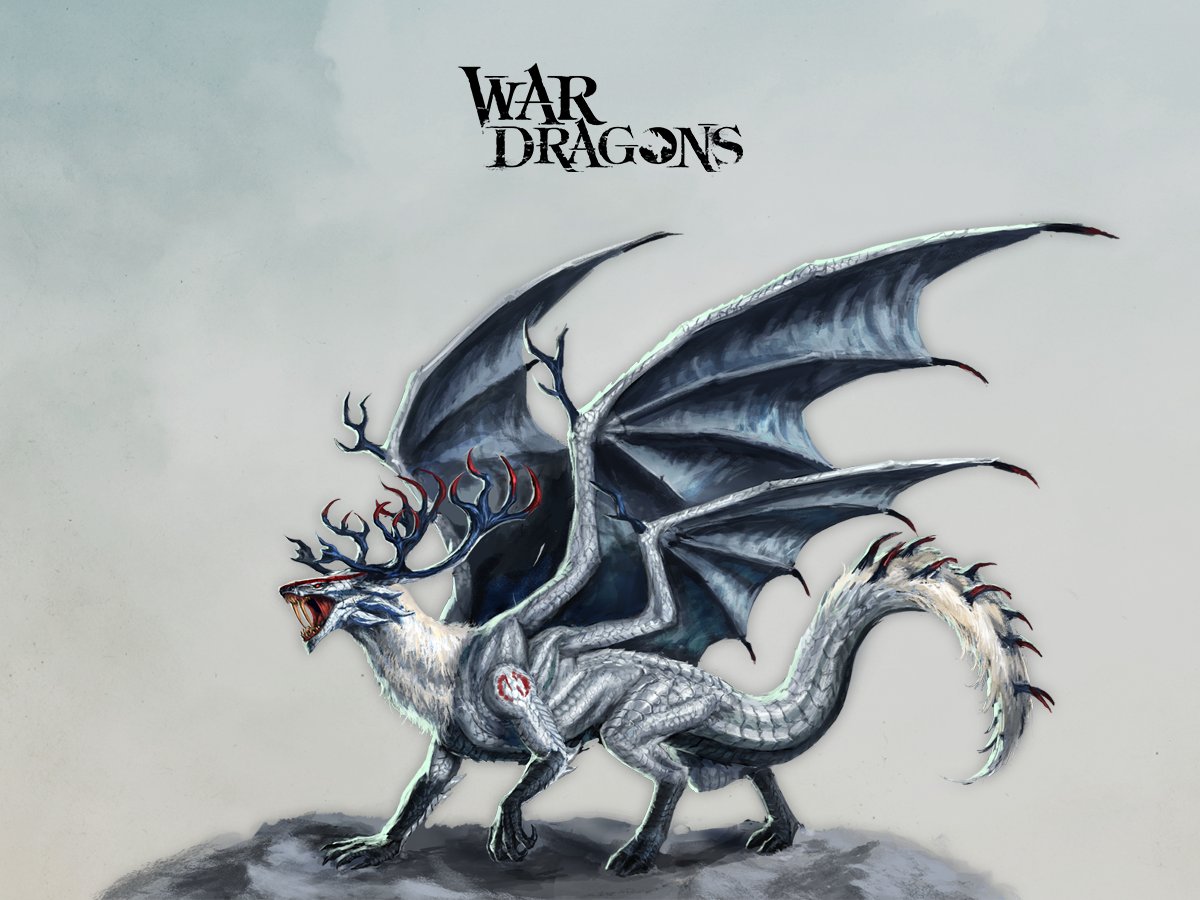 Comet and Treacle after an early morning flight. Made by the amazing Zikta.
My name in war dragons is CometsHoney and I am leader of HiveQueen. If you play feel free to message me :D (I have made an ingame SoD chat for us, so I can add you to it if you want :D)
Comet (my first dragon) and Treaclerockett - made by Lovlytigerss.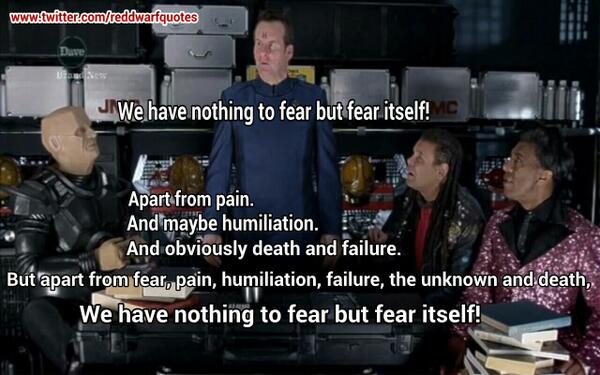 | | |
| --- | --- |
| All FW banners made by some of the oldest memebers (from about 3 years ago). Miss you all <3 | |
Adoptables: (I have many of them, and am going to try and add them all back into my siggy, but when I do it can sometimes delete the rest of the stuff in here, so I will be doing it slowly.)
Amethyst my Vesupa. Made by Bavelly.
Thu, 02/09/2017 - 12:29
#4
And Soon Her Ice Dragon Would Come For Her...
Aww, thank you!
Also, please may I say something?
ANOTHER HARRY POTTER FANGIRL YESSSSSSSSSSSSSSSSSSSSSSSSSSSSSSSSSSSSSSSSSSSSSSSSSSSSSSSSSSSSSSSSSSSSSSSSSSSSSSSSSSSS
Thu, 02/09/2017 - 12:38
#5
Thu, 02/09/2017 - 12:51
#6
And Soon Her Ice Dragon Would Come For Her...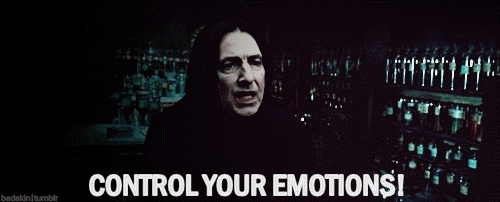 Thu, 02/09/2017 - 13:00
#7
Your just as sane as I am...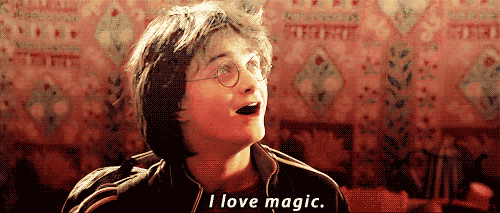 Which house would you be in? I know this is going to sound so typical of a HP fan etc... but I would be in:
]
(not because of the films or that everyone loves it, but because my personality would actually fit into this house more than any others ;) )
Thu, 02/09/2017 - 13:03
#8
La la la le le le
I think I'd be a Ravenclaw. Not just because I got that in the online Pottermore quiz, but because I feel like I'd fit in there.
Thu, 02/09/2017 - 13:07
#9
Your just as sane as I am...
Nice! I got Gryffendor on the Pottermore quiz too ;)
Whats your patronus on there? Mine was the White mare
Thu, 02/09/2017 - 13:38
#10
I got a Dapple Grey Stallion.
I got a Dapple Grey Stallion. Can't take a photo because I'm on my phone, sorry
Thu, 02/09/2017 - 13:46
#11
Your just as sane as I am...
I just got that pic of google images ;)
Im sorry, I feel like we have turned your amazing comic page, into a HP fandom page O.o
(EVERYONE WHO READS THIS LOOK AT THE COMIC, NOT HARRY POTTER!!!!!!!!!!!)
Thu, 02/09/2017 - 13:55
#12
Yay, another Gryffindor!
__________________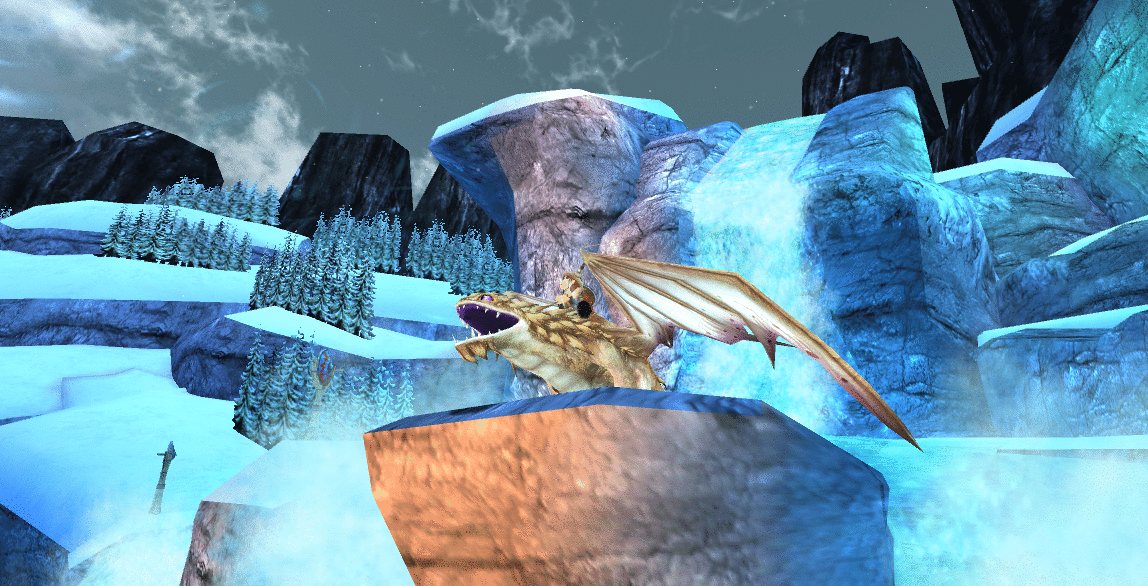 I do dragon fan theories!
I come up with theories about dragons. Click the link below to check them out!
School of Dragons Info
Main Viking: WhispertheWolf
Starter Dragon: Brightclaw (female Deadly Nadder)
Main Dragon: Winterwind (female Woolly Howl)
Main Racing Dragon: Frostclaws (male Shivertooth)
Main Battle Dragon: Thistle (female Prickleboggle)
Main Dragon Tactics Dragon: Shiver and Shake (male Titan Wing Zipplewraith)
All My Dragons
*Dragons of My "Main Team"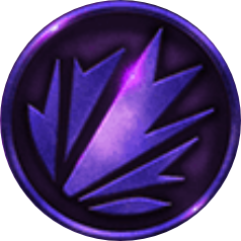 Strike Class
Woolly Howls
*Winterwind: female Woolly Howl
Dasher: male Woolly Howl (Snoggletog Wraith stand-in)
*Bifrost: male Titan Wing Woolly Howl
Solstice: male baby Woolly Howl (Winterwind and Dasher's son)
Mistletoe: female baby Woolly Howl (Winterwind and Dasher's daughter)
Ivywine: female baby Woolly Howl (Winterwind and Dasher's daughter)
Snow Wraiths
*Avalanche: female Snow Wraith
*Doomfang: male Titan Wing Snow Wraith
Furies
Toothless: male Night Fury
Light Fury: female Light Fury
Dart: female Night Light (Toothless and Light Fury's daughter)
Ruffrunner: male Night Light (Toothless and Light Fury's son)
Pouncer: male Night Light (Toothless and Light Fury's son)
Triple Strykes
Slashtail: male Triple Stryke (Stormheart's Triple Stryke's son)
Venomtwirl: female Titan Wing Triple Strike
Deathgrippers
Interceptor: male Deathgripper
Blackwidow: female Titan Wing Deathgripper
Skrills
Icebones: male Skrill
Galewing: female Titan Wing Skrill
Hybrids
Draughoul: male Skrillknapper (Icebones and Scourge's son)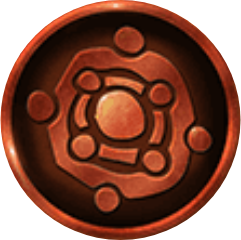 Boulder Class
Groncicles
*Icevein: male Groncicle
Warmheart: female Groncicle (Icevein's mother)
Northbright: female Groncicle (Icevein's sister)
Hoarfrost: male Groncicle (Icevein's brother)
Snowblast: male Groncicle (Icevein's brother)
Shivershy: female Groncicle (Icevein's sister)
Coldnip: male Groncicle (Frozen Groncicle stand-in)
Gronckles
*Stonemaw: male Gronckle
*Jordbringer: female Titan Wing Gronckle
Sentinels
*Silhouette: female Sentinel
*Monolith: male Titan Wing Sentinel
Comrade: male Elder Sentinel
Crimson Goregutters
*Dayspring: female Crimson Goregutter (Daybreaker's mother)
*Elkhart (in-game name Elkheart): male Titan Wing Crimson Goregutter
Whispering Deaths
Sawfang: male Whispering Death (Groundsplitter's son)
Bramble: female Titan Wing Whispering Death
Furious: male Screaming Death (Groundsplitter's son)
Merciless: female Titan Wing Screaming Death
Hushboggles
*Endeavor: male Hushboggle
*Duskrustle: female Titan Wing Hushboggle
Humbangers
Hollowfiend: male Humbanger
Minemuncher: female Titan Wing Humbanger
Others
*Meteorblast: male Eruptodon
Ironmaid (in-game name Honormaid): female Hotburple
Boulderdash: male Catastrophic Quaken
Stonefist: male Thunderpede
Redwolf: male Grapple Grounder
Gemtooth: female Snafflefang
Charity: female Shovelhelm
Other Hybrids
Macemaiden: female Ridgesnipper (Silvershard's daughter)
Daybreaker: male Gruesome Goregripper (Dayspring's son)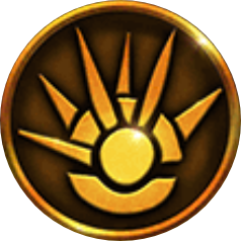 Sharp Class
Shivertooths
*Frostclaws: male Shivertooth
Chillbreath: female Shivertooth (Quiverpain stand-in)
Razorwhips
Silvershard: female Razorwhip (Windshear's daughter)
Swiftslice: male Titan Wing Razorwhip
Timberjacks
Oakthorn (in-game name Oakclaw): male Timberjack
Sprucewing: female Titan Wing Timberjack
Stormcutters
Windrider: female Stormcutter
Owleye: male Titan Wing Stormcutter
Speed Stingers
Fleetsteps: male Speed Stinger
Quickflash: female Titan Wing Speed Stinger
Scuttleclaws
Spitfire: male Scuttleclaw
Jadeheart: female Titan Wing Scuttleclaw
Grim Gnashers
Cindertooth: female Grim Gnasher
Vultureclaw: male Titan Wing Grim Gnasher
Others
*Thistle: female Prickleboggle (tiny Prickleboggle stand-in)
Rainshed: female Raincutter
Shadowhunter: male Devilish Dervish
Hybrids
Scensoredhimmer: male Deathly Galeslash (Brightclaw's son)
Skeletreat: female Bonestormer (Windrider's daughter)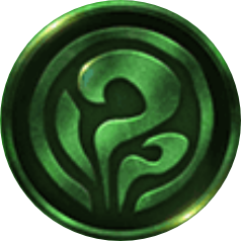 Mystery Class
Dramillions
*Forethought: male Dramillion
*Miracle: female Titan Wing Dramillion
Slithersongs
Nightingale: female Sithersong
*Evermore: male Death Song (Melody Island Death Song's son)
*Valkyrie: female Titan Wing Death Song
Cavern Crasher
*Catacrawler: female Cavern Crasher
*Rubblewriggler: male Titan Wing Cavern Crasher
Slitherwing
*Wyrmsbane: male Slitherwing
*Vipershood: female Titan Wing Slitherwing
Hobgobblers
Augury: female Hobgobbler
Demonspawn: male Titan Wing Hobgobbler
Lovestruck: male Smitten Hobgobbler
Boneknappers
Scourge: female Boneknapper
Wishbone: male Titan Wing Boneknapper
Flightmares
Professor: male Flightmare
Starshine: female Titan Wing Flightmare
Hideous Zipplejacks
Double & Trouble: female Hideous Zippleback
Set & Match: male Titan Wing Hideous Zippleback
Buffalords
Fortitude: male Buffalord
Horrorcow: female Titan Wing Buffalord
Zipplewraiths
*Tundra and Taiga: female Zipplewraith (Avalanche's daughter)
*Shiver and Shake: male Titan Wing Zipplewraith
Others
*Merrigold: female Golden Dragon
*Faith: female Changewing
Bandit: male Armorwing
Sneak, Snip, Snap & Trap: male Snaptrapper (Leafy Snaptrapper stand-in)
Mistwalker: female Smothering Smokebreath
Honey: female Sweet Death
Hybrids
*Mosaic: female Chimeragon
Candycrusher: female Dreadstrider (Professor's daughter)
Trophy & Laurel: female Ghastly Zapplejack (Oakthorn and Double & Trouble's daughter)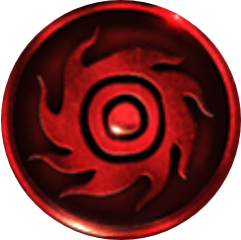 Stoker Class
Monstrous Nightmares
Firegale: female Monstrous Nightmare
Ridgeback: male Titan Wing Monstrous Nightmare
Terrible Terrors
Sparrow: female Terrible Terror
Odinsfang: male Titan Wing Terrible Terror
Night Terrors
Eclipse: female Night Terror
Cavetorch: male Fire Terror
Ghost: male Fire Terror (Night Swarm stand-in)
Silver Phantoms
Legacy: female Silver Phantom
Stratosfire: male Silver Phantom
Others
*Sunheart: female Fireworm Queen
Brightsoul: male Singetail
Scout: female Flame Whipper
Fireflight: female Hobblegrunt (Threadtail stand-in)
Lionheart: male Moldruffle
Cyclone: male Typhoomerang
Hybrids
*Bobbletail: male Abomibumble (Stonemaw and Firegale's son)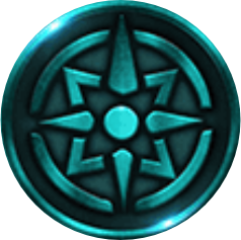 Tracker Class
Deadly Nadders
*Brightclaw: female Deadly Nadder
*Horntail: male Titan Wing Deadly Nadder
Rumblehorns
Bullheart: male Rumblehorn
Leafshade: female Titan Wing Rumblehorn
Mudrakers
Echo: female Mudraker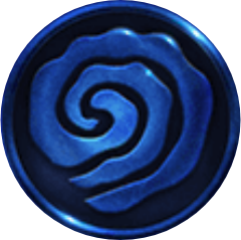 Tidal Class
Thunderdrums
Seacry: female Thunderdrum
Darkbreather: male Titan Wing Thunderdrum
Sand Wraiths
Fjord: male Sand Wraith
Shorewind: female Titan Wing Sand Wraith
Shockjaws
Sparky: male Shockjaw
Stormsurge: female Titan Wing Shockjaw
Scauldrons
Riptide: male Scauldron
Backbiter: female Titan Wing Scauldron
Others
Wavedancer: female Tide Glider
Splashwing: female Sliquifier
Freyasfang: female Windwalker
Hybrids
Brack & Brine: female Seastormer
Original Characters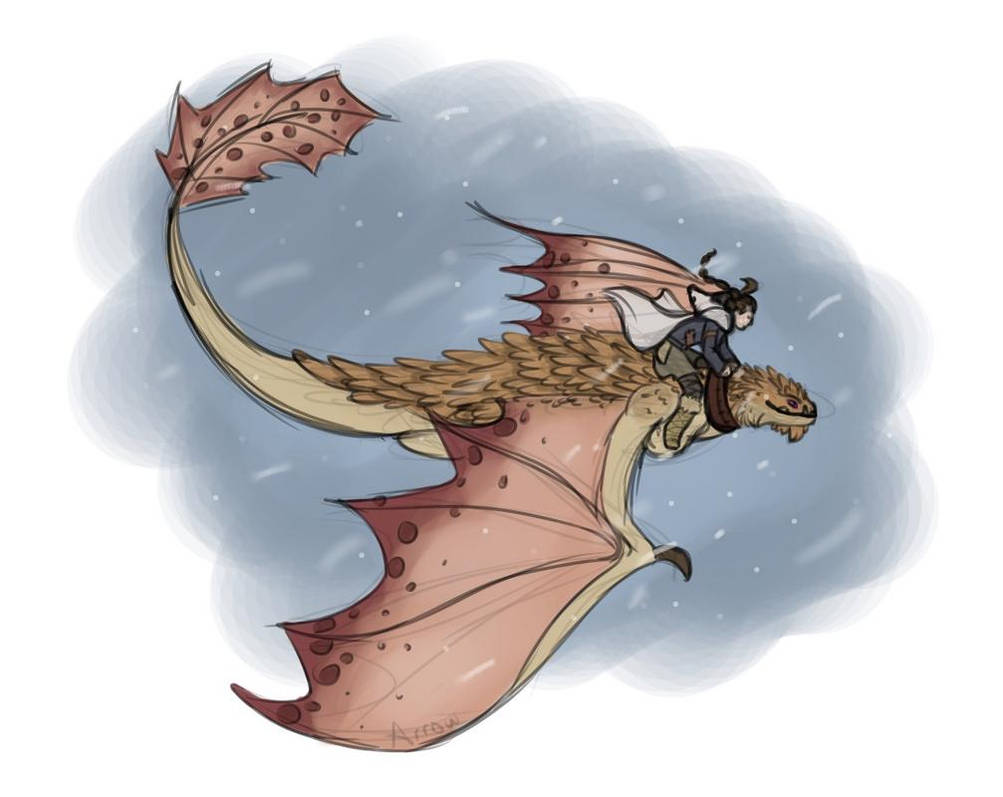 Artwork by Arrowalker
Profile Links


Trainer sprites by Blackwolfen
Links are in blue, all open in a new tab
The Wolf and the Howl Characters:
Extra Winterwind Links
Whisper and Winterwind: A Poem by Wolflight
Links to My Screenshot Comics
The Wolf and the Howl: The Song of Death
The Wolf and the Howl: The Dragon at Dreadfall
The Wolf and the Howl: Dragon Sledding
The Wolf and the Howl: A Winter's Ride
The Wolf and the Howl: Matchmaker
The Wolf and the Howl: The Mysterious Chicken Caper
The Wolf and the Howl: Terror Loose on Dreadfall
Extra: Dasher's Snoggletog Countdown
Thu, 02/09/2017 - 14:01
#13
Your just as sane as I am...
Yay!!! Another HP fan that is a Gryffindor! :D
Thu, 02/09/2017 - 14:12
#14
You should meet my
You should meet my class.
"I'm Gryffindor, na na na."
I'm sure you're Gryffindor, but the people in my class, NU UH.
Thu, 02/09/2017 - 15:06
#15
Ugh, those "Gryffindors"
Yeah...unforunately, Gryffindor is the default house for those who don't actually think about their house or take the quiz. It often gives us true Gryffindors a bad name, especially on the Internet. :/
Thu, 02/09/2017 - 12:28
#17
Nice!
Also, for a first comic, your matching of screenshots with dialogue were really on point with the plot points!
Wed, 02/15/2017 - 10:08
#18
And Soon Her Ice Dragon Would Come For Her...
NO NO NO I LITERALLY CANNOT AHHHHHHHHHHHHHHHHHHHHHHH
MY ROLE MODAL FOR SCREENSHOT COMICS AND INSPIRATION TO START THEM HAS CONGRATULATED ME AAAAAAAAAAAAAAAAAAAAAAAAAAAAAAAAAAAAAAAAAAAAAAAAAA
YOU GAVE ME THE OBAMA CLAP. MY LIFE HAS CHANGED
I must admit, I am quite proud of these two pictures:
Ahem, sorry. Mere freak-out. Also, do I have permission to feature Winterwind and you in my next comic? :3
Thu, 02/09/2017 - 12:32
#20
Wiggles the whispering death ate my subject
I liked it. I thought the pictures were taken quite nicely. My only criticism would be to make the pictures bigger so people can fully appreciate your nice photography.
__________________
Bumbles the candy loving Lazersight Vesperwing who likes to stalk me for my food.
Adopted from goldenfury360 who made the species.
Lineart done by NightmareRebuff.
Flint the over curious gluespit.
Adopted from chameishida.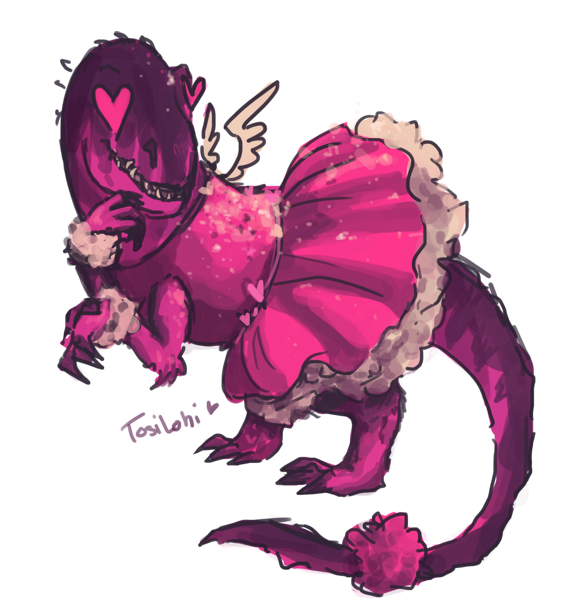 Chelsy, the least frightening indominus rex there ever was. Color shifting joke charicter extrodinare. Art by TosiLohi.
Thu, 02/09/2017 - 12:34
#21
And Soon Her Ice Dragon Would Come For Her...
Thanks for the advice, I'll use it for my next comic :)
Thu, 02/09/2017 - 12:33
#23
Great! Very entretaining!
Great! Very entretaining!
__________________
With Love,
Dragonist Hellen.
EDIT: I'M WORKING ON SOMETHING BIG...
I LOVE TO HANG OUT, OR ROLEPLAY, OR FLY AROUND! // MY USERNAME: DRAGONIST HELLEN
done by ShiroKageFox. Thanks :D (left: Udarnik right: Desert)
GALLERY
RazorClaw, my Night Fury OC (edited by me :D)
Triple Stryke Fan ♥︎ (edited by me :D)
If you want any of these Triple Stryke edits, tell me by PM, and which color would you like the edit to be. (Ex.: left: light blue right: pink)
If you want me to edit your screenshots/draw your dragon PM me by clicking here :D
SOME OF MY DRAGONS
Name: Udarnik
Gender: Male
Species: Woolly Howl
Favorite food: Antartic Char
Favorite place: Icestorm Island
Best friend(s): Ammolite, Hammerhead, Scarf and Tsunami
Personality: Udarnik has always been a great friend. He is very playful and competitive, but he knows when to be serious. He's always eager to help his friends in any problem. Udarnik behaves well in the stables, until some point. He loves being outside, adventuring and having lots of space to roam around. If you keep him entertained, he can be the less-stressful dragon to be with. He has an obscure past with Strike Class dragons, as his own family abandoned him and then some Skrills chased him so if you ever want to meet this Woolly Howl, keep in mind to bring a non-Strike dragon with you. That's why he declines to train with my other Strike Class dragons, such as Aurora.
Udarnik is a lovely dragon and I rescued him from a pack of his own, and then, he rescued me from falling into the abyss. We have such a strong bond now. He's also one of my fastest buddies, and every time I go to Icestorm Island, he bursts with happiness. Udarnik is simply just like a puppy, but much more intelligent and funnier to be with.
Name: Razorclaw
Gender: Female
Species: Night Fury
Favorite food: Brown Trouts and Rabbits
Favorite place: Zippleback Island
Best friend(s): -
Personality: Razorclaw is the night fury I use for role plays. Nevertheless, she is very different from any other Night Fury. As she has the opposite color from the rest of her pack, she has got a different way of camouflaging; she hides among the fog. Razorclaw doesn't like company, as she is used to living apart from her group - all the time. She isn't shy, it's just that she prefers being alone, and keeping her feelings and thoughts for herself. No one really knows a lot about her, except for her mother; her only true friend. She is reserved and mysterious, but if you get to know her, you'll find out that she can be a really good friend.
Name: Coliseum
Gender: Male
Species: Death Song
Favorite food: Salmon and Terrible Terrors
Favorite place: Wilderness
Best friend(s): Chameleon, LittleFasty, Boa, Slimoo and Obake.
Personality: Coliseum always liked to be the leader of the gang. He's extraordinarily powerful with the other dragons and at some point, it gets quite annoying and fights are often started between groups of friends because of him. Coliseum is kind of a bad influence for his friends since when they're together all they do is destroy and provoke chaos. A lot of dragons from my stables admire him, as this Death Song is very sociable and not at all shy, which is great, but he needs to know when to stop, and that's something I'm still trying to make him notice. You know - training Death Songs is pretty difficult! They're very savage. Nonetheless, when Coliseum is alone with me, he's like another completely different dragon. He behaves like an angel and I know that he really enjoys being with me and spending the evening together. I really like his presence; when he's quiet and being himself.
Name: Ammolite
Gender: Male
Species: Sand Wraith (Titan(
Favorite food: Deep-sea fishes, Eggs
Favorite place: Dragon's Edge
Best friend(s): PepeTutis, Borealis, Tycoon, SkyDeck, Oreades, Strelka and Amphibian. (His dad is Desert)
Personality: Ammolite is one of the most competitive dragons I know - and one of the fastest. He's always eager to participating in races and battles. This Sand Wraith, besides being extremely playful and wanting to always win, he's a very loyal companion and you never get bored being with him! Ammolite's way of flying is amazing, and each and everytime I ride on his back I feel brilliant. He won the privilege of having Titan Wings as an honor of all his hard work and, to be honest, his personality and charisma is one of my favorites. Ammolite will never waste an opportunity of making new friends and discovering new things. He loves dragons AND humans.
If you want me to recreate your screenshots just as this one let me know! (I'll do it better than this one don't worry xD)
ADOPTABLES MADE BY ME
Disclaimer: These following posts that are linked to the images are inactive. If you requested an adoptable then let me know and send me a DM :D
▲ Agean, my baby Sand Wraith. Click on him to get one for you!
Left: Ammolite Right: Desert
They're my SoD dragons:
▲ Loolabie, my female Hobblegrunt. Click on her to get one for you!
▲ Fever and Sparrow, my lovely Shovelhelms. Click on them to get one for you!
▲ Fogo my male fox and Zicca, his crush. Click on them to get one for you!
▲ Loolaby and Candycrush, two Baby Woolly Howls. Click on them to get one for you!
DRAWINGS PEOPLE MADE FOR ME <3
awesome Aurora's eye made by the amazing Zit :D ▼
lovely Valentine's Night Fury made by the talented donnala ▼
super cute drawing of Udarnik made by Bluemoon20523 <3 ▼
Amazing Shadow Wing drawing by the talented Chrisanthimum ▼
Adorable Desert's drawing made by the awesome Spader Vo▼
Thunder Wolf (Bliss) drawn by Wraithskrill. Amazing!▼
Perfect Udarnik's drawing made by Wraithskrill <3▼
ANTI-HACKING RESISTANCE!!!! CLICK ON THE BANNER TO JOIN!
My cyber-Speed Stinger - Marauder
Who's online
There are currently 17 users and 421 guests online.