Backgrounds from loading screens
Can someone tell me how to get this (sometimes) beautiful backgrounds without the text fiels?
One for them is the Fury Familiy.
Wed, 09/15/2021 - 12:13
#1
Was i supposed to write a subject... :P
You have to update the game
Wed, 09/15/2021 - 18:18
#3
...
You mean you want to find the loading screens without words so you can use it as a screen saver or background or something? I don't think you can. The loading screens always have text on them.
Wed, 09/15/2021 - 19:12
#4
What she said.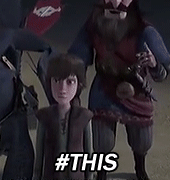 While there are ways you could probably extract the images from the game, the text is a part of them. Most likely, the only way you could get the images without the text would be contacting the game's art department directly. Unfortunately, I don't know how one would go about doing that.
Thu, 09/16/2021 - 11:57
#6
You're welcome. But...
Customer Service isn't the development department, though. You could try asking them to get you in direct contact with the art department, but I very highly doubt they would.