ASK QUESTIONS HERE
DO YOU HAVE ANY QUESTIONS?
ASK THEM HERE
ADALLIA_THALIS WILL HAVE ANSWERS FOR YOU AS SOON AS POSSIBLE
THE QUICKEST WAY TO GET ANSWERS
JUST POST AND I WILL READ AND HAVE ANSWERS ASAP
IT CAN BE ABOUT DRAGONS
ABOUT GEMS
ABOUT COINS
ABOUT CLOTHING
ABOUT FARMING
ABOUT RACING
ABOUT FIREBALL FRENZY
ABOUT QUESTS
ABOUT ANY QUESTIONS YOU HAVE!
__________________
Emoclew Ot Ym Erutangis
!!GNINRAW YLEMERTXE GNOL ERUTANGIS
http://forum.schoolofdragons.com/content/legend-sun-fury
Click here to read the legend of the sun fury, where the story is about a viking named Sun- I'll give you a hint- its you! The story where you're the main character. Read the adventure with your new friend Ad, and find your dragon, and find out that your different from most vikings!
Click above to read Mystery of the Woodland Stone



Flamestar made by hattori. thanks!!
Wisp by: Hattori. thanks!!
Smokey made by Hattori. Thanks!
Freezemist made by Defy.Thanks!!
Thalis made by: Hot lava girl 29
Thanks!!
The Proud Leader Of The Coral Reef Explorers
'Come with me as we go into the waters of Berk, We honor dragons, are YOU up for the challenge to explore the coral reef?'
----under construction----------------





CRE!!
Wed, 09/03/2014 - 13:43
#1
Might be a stupid
Might be a stupid question.
Why is everyones name Viking24857274561983741375 ??? I tried to add my friend, she has her name, she can see her name, I used her friend code to add her, and now have a friends list of Viking873240912, Viking3746§98247 ... etc.
How am I supposed to tell whos who?? >_>
__________________
Friend Code; A6YCRP - Do please add away if you please!
Clan name; SuperWhoLock England - Again, its Open to all!
My Twitter, dA, Youtube, Raptr and pretty much everything else are all under BartyJnr.
Wed, 09/03/2014 - 15:07
#2
Those guys
Didn't get their email verified. People who don't get their email verified are not allowed to have a custom name, custom dragon name or chat. They can't speak. They're a bit like Guests from Roblox.
__________________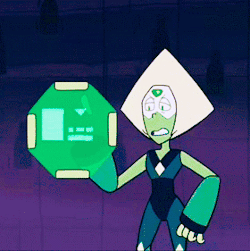 I may have done some things I regret here on this forum.
Only using this account for the release of Timberjacks.
Thu, 09/04/2014 - 07:49
#3
Viking and numbers after
It is the starting name for those who have not activated their account, and it is hard to tell who is who, and we all start out as viking numbers unless you activate right away, sometimes if you have a typing error or say a word (like hard) thats not allowed, it will put your chat under red and stars and your name will go back to viking numbers under chat, but not for everyone to see. Once you have activated your account and changed your viking name from "viking123456" to "the dragon trainer" (just an example you can have any name I just did example) the numbers go away.
Thanks,
Adallia
Who's online
There are currently 3 users and 490 guests online.