Anti Hacking
these are free to use anti hacking banners. for thors sake lets show that SoD doesnt allow hackers! :D
__________________
My FanFic: Hiccup and Astrid "A New Life!"
Hiccup and Astrid "A New Life" Is a clean Fanfiction that follows Hiccup and Astrid in their adventures as a married couple. This story is packed with adventure, Hicstrid, Trials that shake the foundation of their marrage, and loads of surprizes along the way! I highly suggest reading it. Leave me a comment and tell me what you think.
"DAD!?" He yelled. Stoick jumped up in shock
"What's wrong?!" Stoick paused "Hiccup?" Stoick said a little bit surprised. Hiccup ran and grabbed his dad's hand and started pulling him out the door.
"Dad go right to my house! I will explain later!" yelled Hiccup as he ran to Astrid's old house. Stoick raised his eye brow, he shook his head and walked to Hiccup's house.
"Even with one foot he is still that fastest person on the island." Stoick chuckled. Once he got there he knocked on the door. Astrid opened the door with a smile.
"Hello Stoick, please… come in." she said while opening the door wider.
"Hi Astrid, Do you know what's up? Hiccup is awful…. Energetic this morning." Astrid smiled
"When have you known him not to be energetic?" She laughed.
Suddenly the front door opened again and Astrid's parents and Hiccup were walking in. Hiccup went straight to Astrid and held her hand. Astrid's parents and Stoick and exchanged glances.
"Well, we called you here for a special reason." Said Astrid. She nodded at Hiccup.
"Astrid and I are……….." Hiccup paused, then Hiccup and Astrid said in unison "We are....TO BE CONTINUED in Hiccup and Astrid "A New Life"!
thank you Hiccup Haddock for the wonderful anti hack banner below!
The next few pictures are of Ember and his mate, Moonstone. Ember is known for is glowing blue scales on his forehead, ears, and back. He is very protective of his mate, but he very well know's that Toothless is the Alpha. His blue glowing scales aren't to be confused with the "alpha glow." He was born with the glowing scales. Moonstone, grey night fury that fell in love with Ember. She was born with a blue/green marking around her stunning blue eyes.
Ember and Moonstone drawn by me.
Ember drawn by me.

Ember Drawn by me.

This section is to honor and welcome the stormcutter! Mostly my Stormcutters Spitfire and Star Gaze :D
wonderful clan emblem and shield made by: Diamond Racer
MY FIRST BOUNCY!!!! Ember my Nightfury! PM me if you want one and i will see if i have time to make it :)

My FanFic: Hiccup and Astrid "A New Life."

Stormcutter bouncies made by ThunderRider19.
Swift Wind My Nadder! Twilight Mist My Boneknapper!

For More Dragon approved Signatures.... click on Toothless or Cloudjumper!
made by: Asvald Velief, thankyou asvald!
Sun, 09/14/2014 - 16:22
#7
I love them!!! :DI added this
I love them!!! :D Gunna use the toothless one :3
I added this thread to the other Anti-Hacking thread
__________________
"Everything will be ok in the end. If it's not ok, then it's not the end."
My Threads/Links:
(Rashel Bouncie by NovaNat) (Violet Bouncie by Scoubidous)
Nessie's NEW art thread
Nessie's Tutorials
Nessie's old Art
Nessie's Adoptables
Nessie's Gifs
Nessie's SoD Map
Nessie's Glitch Cave Guide
Nessie's Vikings Templates
Nessie's Comics
Nessie's Sketchbook
Nessie's Fanfiction: "The Dark Secret"
Nessie's Blog
DeviantArt
Soundcloud
Facebook
Steam
The Life of Ashley Sorethon(Tumblr)
Nessie's Art (Tumblr)
Kik
Squiby
(PM me for a Discord Link)
Blinkies:
Night Fury - Nadder - Woolly Howl - Changewing - Skrill
Terrible Terror - Speed Stinger - Sand Wraith
SoD Anti-Hacking Team
THIS IS WAR banners here
!
(Drawings of Ashley and Rashel By Pixel )
( By Hattori ) My Main characters
Megan, Ashley, and Neoma Ashley ---- Rashel Ultra Violet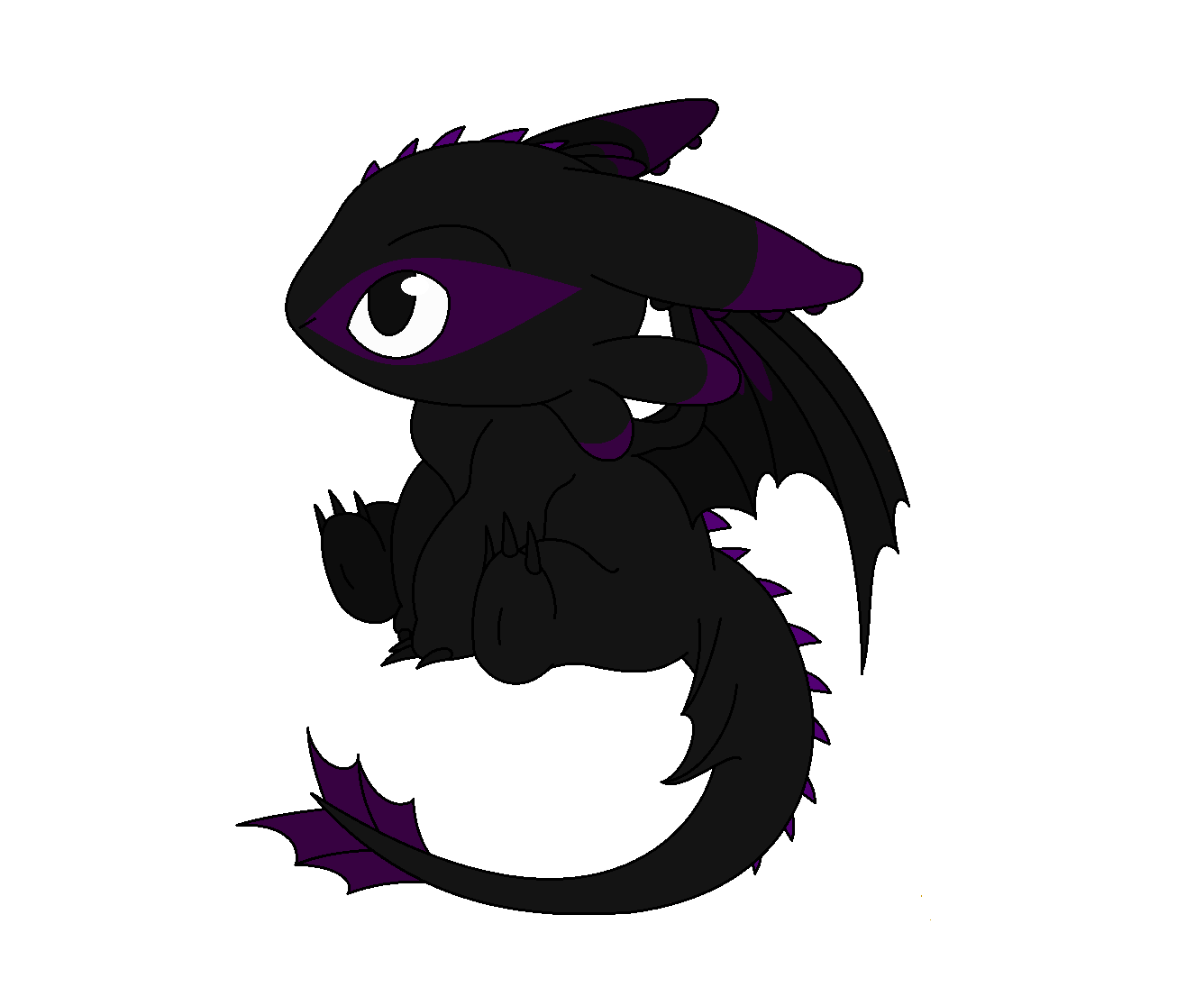 (By Nightmarerebuff) (Yes, I got the idea from other people, it is not my own idea.) (by me)
(By Defy) (By Defy)
(Ashley Chibi by hattori )
(Below by Frytha)
Alice Sorethon
Ashley Sorethon
Ethera Sorethon
Kent Sorethon
Maggie Sorethon
Maybel Sorethon
Rashel Sorethon
Sage Sorethon
Samuel Sorethon
Iris (Kayline) Sorethon

(Above by Hattori )
Cedrick
Age: 52
Relationship Status: Married to Sarah
Personality: Strong, Brave, caring, wants what's best for his family, also a hard worker.
Other: Chief of the Sorethon clan.
Main Dragon: Gale
Species: Skrill
Personality: The chief of the Sorethon dragons, so strict, but caring
Sarah
Age: 50
Relationship Status: Married to Cedrick
Personality: Also known as "Mother Sorethon" Has all the best characteristics of a Mother. The Sorethon clan is very important to her.
Main Dragon: Venus
Species: Gronckle
Personality: Loving and caring
Ethera
Age: 23
Relationship Status: Married to Shadow
Personality: Very competitive, a great warrior, uses brawn before brain in battle, but uses great battle tactics.
Other: Spends most of the time in the training arena. Got expelled from school for murder.
Main Dragon: Comet
Species: Monstrous Nightmare
Personality: Stubborn, loves training.
Ashley
Age: 19
Relationship Status: Widow - Tragically lost her love
Personality: Athletic, loving, caring, stands up for her friends always. Takes the lead, but is polite and respectful to others
Other: Adopted by the Sorethon's after her parents died. At that time Ashley was best friends with Rashel, and thought of the Sorethon's of her "second family"
Main Dragon: Megan
Species: Deadly Nadder
Personality: Loves speed flying and chicken eggs. Leader of Ashley's dragons. Married to Sharpflame with 3 kids
Rashel (My Main Viking)
Age: 19
Personality: Loves and cares for everyone, very cheerful, loves art, a bit cautious, but loves exploring,
Other: Job: Crafts/Invents furniture and other housefly items
Main Dragon: Ultra Violet
Species: Night Fury
Personality: Loves to help, always at Rashel's side. Not picky or stubborn, and has a great sense of humor and love
Viky
Age: 12
Personality: Loves to explore, draw, and hang out with friends.
Main Dragon: Mya
Species: Deadly Nadder
Personality: Loves to have fun, and pretty protective of anyone that encounters Viky. Of coarse, with the exception of her friends.
Isabella
Age: 9
Personality: Loves to map and create charts of the ocean. Can be a troublemaker at times.
Other: Her parent's were killed in a Dagur ambush, and was adopted by the Sorethons
Main Dragon: Anna
Species: Thunderdrum
Personality: Loves flying, never wants to touch the ground.
Samuel
Age: 36
Relationship Status: Married - Married to Kate
Personality: Very stubborn and strict, expects everyone to put forth their best
Other: Is next in line to rule over the Sorethon Clan
Main Dragon: Der & Rick
Species: Zippleback
Personality: Stubborn but a hard worker if they put their minds together
Kate
Age: 34
Relationship Status: Married - Married to Samuel
Personality: After she lost one of her twins daughters, she dedicated her life to the practice of healing
Other: Head Healer of Sorethon dragons and vikings
Main Dragon: Ericka
Species: Hobblegrunt
Personality: Helps everyone and loves everyone
Kent
Age: 14
Relationship Status: Currently dating a recently found, long lost best friend, Iris Kayline
Personality: Sensitive, loves to sketch and spend time outside in the woods, doesn't try in school, and is a bit lazy
Other: Spends a lot of time with Iris at the Isle of Night
Main Dragon: Dalin
Species: Deadly Nadder
Personality: Lazy, but very alert and protective when it comes to caring for Kent
Maybel
Age: 12
Personality: Born for pranking. Takes part in the Trouble Makers Clan, makes a great team with her twin sister.
Other: Found her thought to be dead, twin sister and her chagewing, they got together and saw how great of a team they are. But Maybelle wanted to stay away from Berk, and stay back with her Changewing pack.
Main Dragon: Kora
Species: Thunderdrum
Personality: Really quiet and agile for a thunderdrum. Really good at pulling away Maybel from the scene of action.
Maybelle
Age: 12
Personality: Was very sick at birth, and was stolen by a Changewing, leaving everyone to think she died at birth. She was found by her twin Maybel and together makes great pranks. Only a few people know she's alive.
Other: Lives on a classified island with the Changewings that raised her, stays invisible in Berk, never being seen, but in the few cases she has, she looks just like her twin.
Main Dragon: Marissa
Species: Changewing
Personality: Very caring, knew what was wrong with baby Maybelle and took her and raised her as her own.
Maggie
Age: 8
Personality: Wants to be a grown up, tries her best to prove herself.
Main Dragon: Zac
Species: Gronckle
Personality: loves to play and explore with Maggie
Alice
Age: 15
Personality: Happy and outgoing, spends all her time exploring with her one and only adorable Nadder.
Main Dragon: Wyler
Species: Deadly Nadder
Personality: Extremely adorable behavior, loves and obsesses over shiny things, the only way to draw him away is with brown trout.
Sage
Age: 13
Personality: Dark and violent. Loves spending time in Whispering Death Tunnels. Prefers to be alone.
Other: Very good at training Whispering Deaths
Main Dragon: Viper
Species: Whispering Death Personality: Stays and protects Sage
ADOPTS
(Click dragon to view more about them)
Lillian Sorethon - Worgen Feral Druid - 110 - Emerald Dream - <Emerald Dragon Riders>
Helix - Heart of the Aspects --- Skyler - Twilight Drake --- Rusty - Bronze Drake --- Charcoal - Blake Drake
Jorus - Cobalt Netherwing Drake --- Malfas - Purple Netherwing Drake --- Onyxien - Onyx Netherwing Drake
Sauraku - Azure Netherwing Drake --- Voranaku - Violet Netherwing Drake --- Zoya - Veridian Netherwing Drake
Frostbite - Nexus Whelpling --- Ember - Crimson Whelpling --- DeathSpark - Infinite Whelpling --- Draco - Celestial Dragon
Blizzard - Albino Chimaeraling
Dragonqueens-Dragon Queen Sorethon
SNOW LEOPARDS CLAN
Who's online
There are currently 7 users and 461 guests online.