Along for the ride with FELLOW FORUMERS!
Don't you love it when you find a player in-game that you've talked with or seen on the forum? Well last month I met three of them. These two from high ranking clans were talking to each other.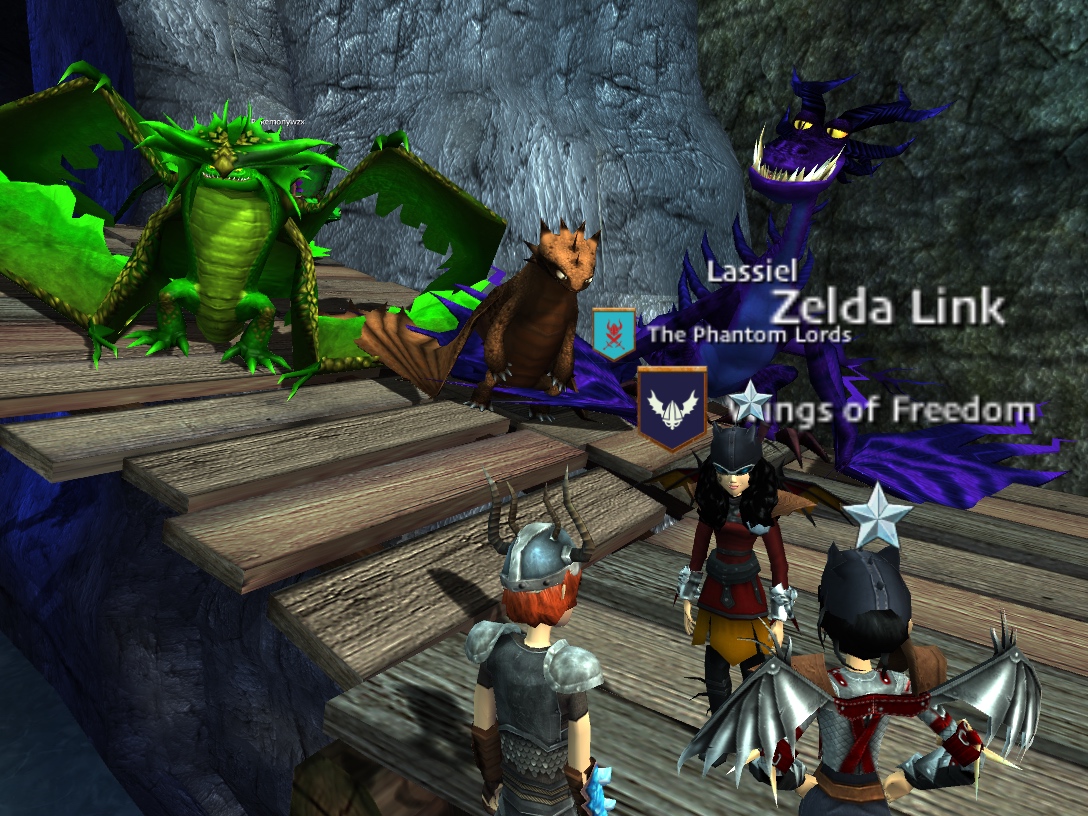 I remembered Lassiel from screenshots of her clan; it was quite a while back. Zelda Link, who was riding a green and gold Stormcutter, recognized me from the forum and sent me a friend request. The two girls and I flew up to the hot springs to relax.
Later that same day I raced Hannah the Wise, then we talked about our dragons' racing paint and which saddles we wanted to be released. In my next post I'll show you the amazing opportunity that emerged from me befriending Hannah. Once I do, feel free to share ways that playing with your in-game buddies has enriched your experience of the game.
Tue, 11/07/2017 - 17:45
#2
"Quit it with the Latin!"
Yep!
And I know like, hmm... How do I put this? Well, I can't go to the chat and not see someone I know.
Simply put, I know a lot, and I mean A LOT, of the players....
Wed, 11/08/2017 - 08:55
#3
XD
Remember when we just raced in circles with our Triple Strykes? :P