Adventures of Elsa Jade ~ Ch 12 ~ A Secret Revealed
After a long intense battle with writer's block, I bring you Chapter 12!
__________________
WARNING LONG SIG!!
OK... you have been warned...
Welcome to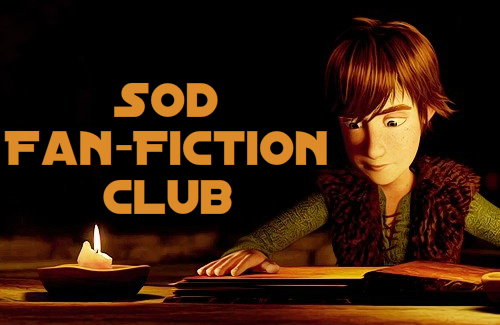 This amazing painting is by Pixel!
Check out
starring in my fanfic,
The Adventures of Elsa Jade!
My name is Elsa Jade (otherwise known as SefarWarrior). The Adventures of Elsa Jade tells the stories of how I became a dragon tamer and met these dragons...
Chapter 1 Chapter 2 Chapter 3 Chapter 4 (part 1) Chapter 4 (part 2)
Chapter 5 Chapter 6 Chapter 7 Chapter 8 Chapter 9
Chapter 10 Chapter 11 Chapter 12 Chapter 13
The first dragon I tamed was a female Chilling Horror...
(all 3 pics by goldenfury360 (aka Hyrith))
She chose me as her rider, and that's when I became a dragon trainer.
This is Fáfnir (adopted from nevealpar). He is young, energetic, and loves playing with furry animals. He has poison in his teeth and can shape shift into any horse. I met him on a secret island I discovered, and we became friends for life... after I almost died...
(above drawing by DuskDaybreak)
Meet Enigma and his little sister Stellar! Enigma is a highly intelligent dragon who loves music and solving riddles. Although he isn't normally very social, he loves Stellar and would do anything to protect her. Stellar is a feisty, lovable dragon who enjoys showing off her glowing spikes, drawing pictures, and dressing up (her tail isn't actually injured; the prosthetic is her Toothless costume) :)
Stellar by Autumn5467 Enigma by Reiraku
Fire and Ice as a Frost Fury, by StellaMontague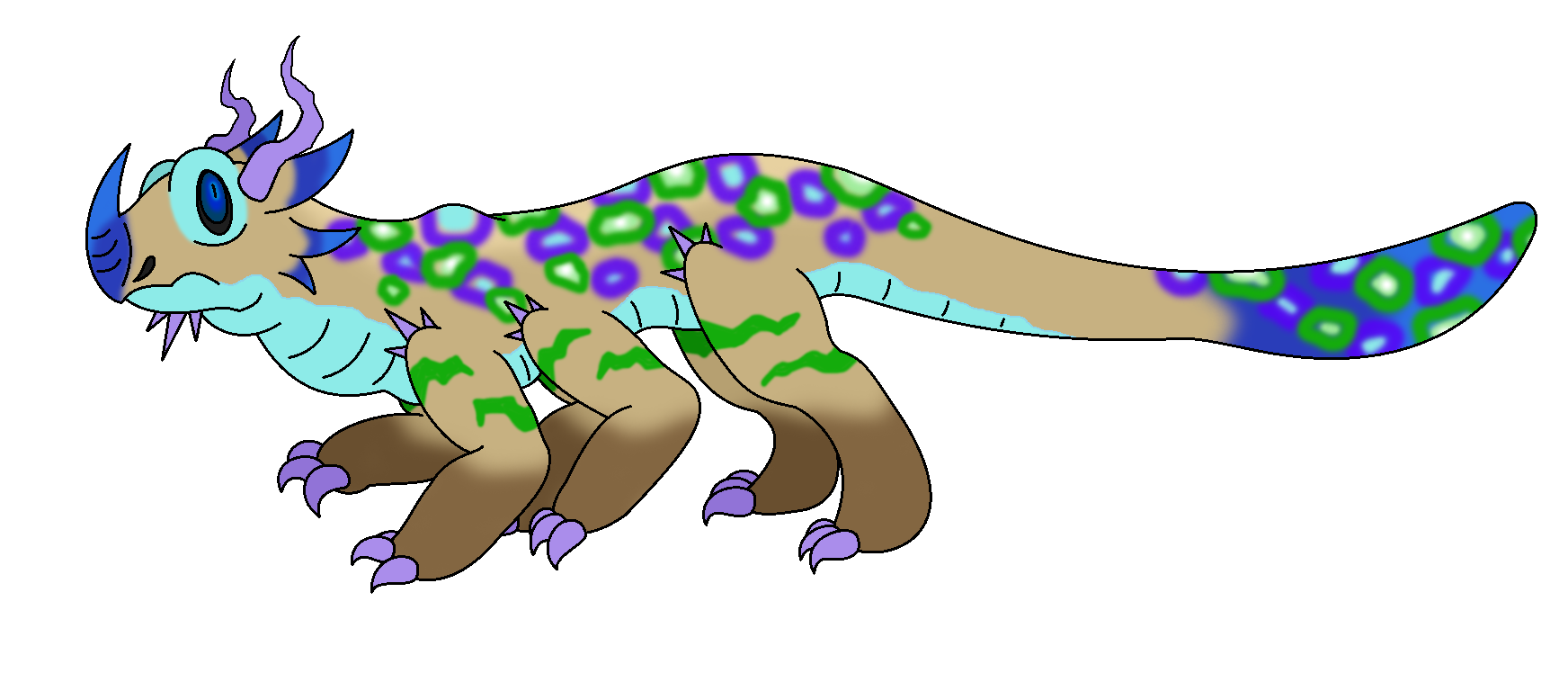 Ingo, my Paranoid Sandskitter from NightmareRebuff
Peacock, my Windsong from goldenfury360 (aka Hyrith)
Luminara, adopted from no6nialovec12345
The next addition to my dragon friends was Faramir. I was helping Stellar practice her night flying, when we were attacked by a wild Boneknapper and had to crash land in the forest. Stellar was uninjured, but we could hear the dragon looking for us. We knew it would find us soon unless we found a place to hide. That was when Stellar seemed to sense something else in the forest. She gave a low purring growl - a plea for help, I thought - and gradually, through the dark mist of the forest, I saw another Night Fury approaching. He was dark green, and the dark green mist he created around himself was perfect camouflage. He led us to his secret lair, a forest cave hidden behind a waterfall, where we stayed hidden until it was safe. He and Stellar became such good friends that when it was time to leave, Stellar refused to go unless her new friend came with us. He and I were both happy to agree, and the three of us flew back home. I named him Faramir because of his hidden cave (which is now our secret hideout), and also because he was so brave and selfless.
by SoulStereo
Faramir & Stellar by DuskDaybreak
This is Nod, the Woodland Sprite I adopted from DuskDaybreak. He lives in Faramir's forest cave, where he can stay close to his natural habitat while I train him. He is lively, imaginative, and has a great sense of humor. Although he sometimes tends to be a little sarcastic, he usually is trying to be funny rather than insulting. He's very independent and loves exploring the forest. His reckless antics are a constant source of worry for the less impulsive Faramir.
(free lineart base found here, the rest is by me)
by me
(made by me with the Night Fury Maker)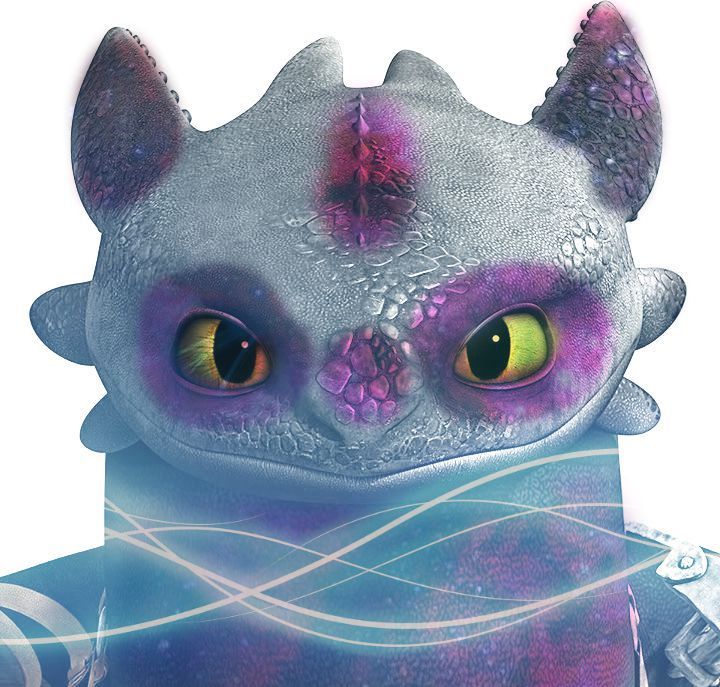 Paradox, adopted from mesaprncss
RNF(RoboticNightFury), adopted from Kowwa
by OwlyDragons
(made by me with the Night Fury Maker)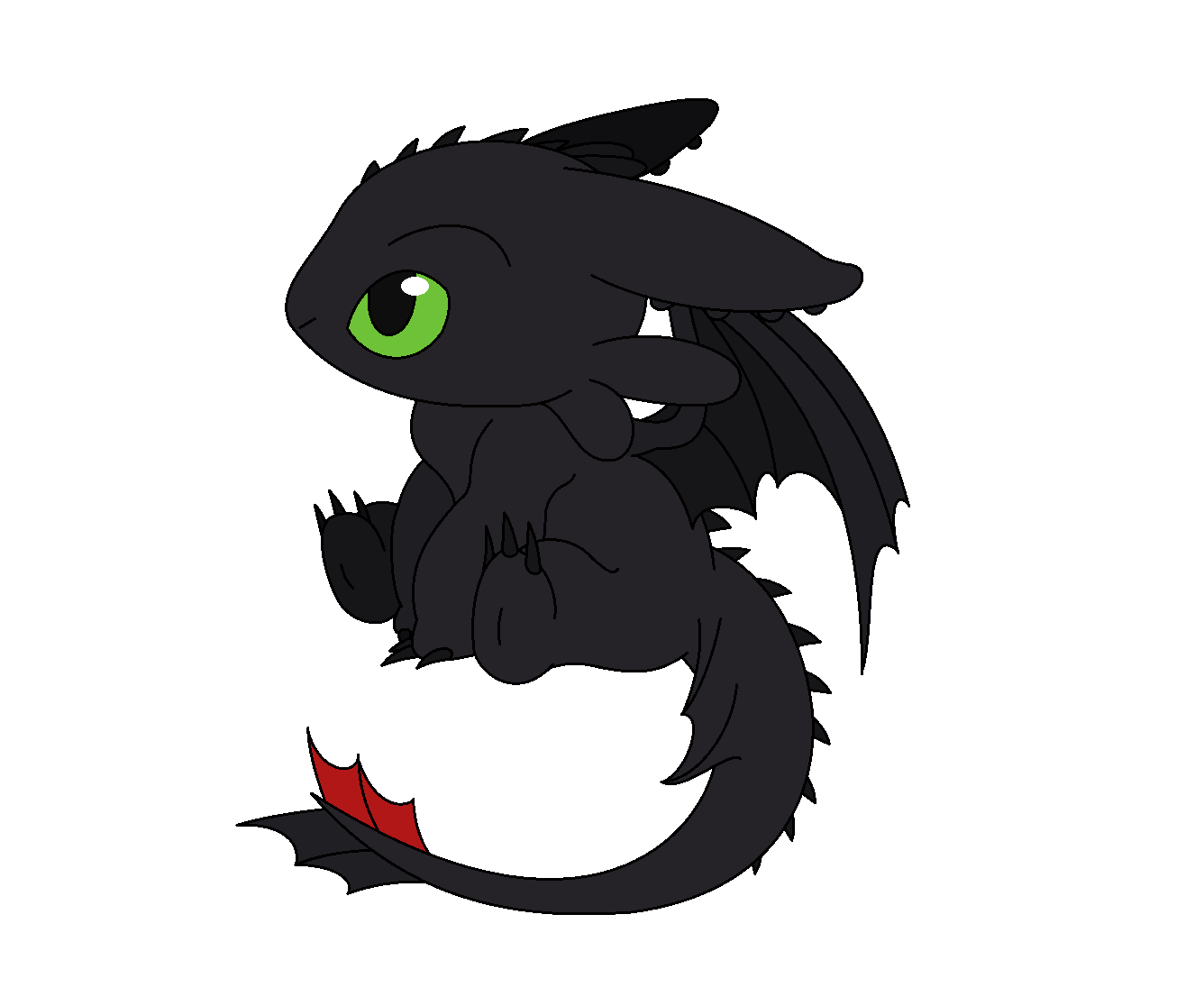 Toothless: left blinkie by DuskDaybreak, right blinkie by NightmareRebuff :)
Sefarva blinkie by DuskDaybreak
Sefarva by Chocolate24
This awesome picture (above) is by httyyd!
I'm not a psycopath; I'm a high-functioning sociopath.
With your number. ;)
- Sherlock Holmes
(I found this pic of Mara Jade online, and added Dreamworks images of the dragons.)
I am a
"To defeat the darkness out there, you must defeat the darkness inside yourself."
- Coriakin, Voyage of the Dawn Treader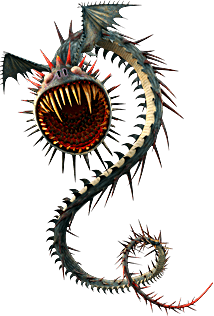 This is because I have a Whispering Death named Thrawn. Because, let's be honest, if Thrawn were a dragon he'd probably be a Whispering Death. The dragon is a Dreamworks image; the pic of Thrawn is from the cover art of Outbound Flight by Timothy Zahn.
Note: All glitter text is by puppyllover. Unless otherwise stated, all photomanipulations by me.
Sun, 09/06/2015 - 14:24
#1
Chapter 12 ~ A Secret Revealed
"ELSA JADE!"
"Ermm… yea – wha?" I shook my head and blinked hard a few times, trying to force some alertness into my brain.
Our instructor had stopped lecturing and was standing directly in front of me. "Most students who make a habit of sleeping through Advanced Combat classes don't survive long in the real world."
I snorted, and quickly turned it into a cough. Apparently our substitute teacher didn't know that I'd been hunting dragons in the real world before the School of Dragons even existed. (I'm taking combat classes to get better at fighting alongside Fire and Ice.) Although, to be fair, master dragon hunters didn't sleep through combat classes either. I could feel my face heating up.
With a last reproving look, the teacher returned to the front of the room and kept lecturing. The girl sitting next to me leaned over and whispered, "Don't worry about it. This teacher could put anybody to sleep. He always just talks about stuff, instead of letting us actually practice fighting. Snotlout told me his dad's leg is almost healed, and then we'll have real combat class again."
That's right – Spitelout, who was our regular teacher, had been burned by Snotlout's Monstrous Nightmare. It was the result of something one of the twins had dared Snotlout to do… My brain was too fuzzy for details. Whatever. Stay awake…
I caught myself yawning as I strolled out of class with the girl who sat next to me. She bore a striking resemblance to Heather the alchemist, except her hair was purple in the front. "Wow, you really are tired," she commented. "Stay up late last night?"
"Actually… more like the last couple of weeks. I'm trying to research a certain type of Night Fury. It's a long story."
"I've got time." She shrugged. "It sounds interesting. My name's Annabeth, by the way."
"Hi. Elsa Jade." I thought for a moment. "But you probably figured that out when the teacher yelled my name."
She chuckled. "Yeah, it was kind of hard to miss."
Our laughter was interrupted when a black-and-white Razor Whip ran over to Annabeth. "Hi, Storm Shield! Stay out of trouble while we were in class?" The dragon nuzzled her hand, and she fed it a fish. "Storm Shield found me at sea and saved my life. Now we're best friends."
"Wow, that's really neat." I pointed out Fire and Ice, who was racing Backbiter around the sea stacks. "That's Fire and Ice, my Chilling Horror. We, um… tried to kill each other. But it's all good now."
The air suddenly tingled with electricity. I heard the roar of a Skrill, and Axtar and Sparklebolt landed in front of us. "Good news, Elsa! We were out flying with Enigma, and we got a faint glow from his star. He estimates that Fáfnir is a few hours away and getting closer. Hyrith's going to take Backbiter and the Furies out to watch for them, in case everyone's favorite swordfighter is still in traitor mode."
"Great, thanks!" I quickly introduced Annabeth, and explained what had happened with the Star Furies, the mind-controlling Elusinari, and Zendar. "So we know the Elusinari was hunting the Star Furies, and there are seven total. We have five. After we left the Elusinari's fortress, Zendar took three of the Star Furies (Fáfnir, Kymira, and Black Star) to my secret island. He was going to stay there until the poison wore off and he got his memory back."
"Or until he makes up a convincing story to feed us," said Axtar. "He's been conveniently switching sides ever since we met him."
"Yeah… I don't really know what's going on with him." I sighed. Would I ever know? "But he did end up helping us escape. Anyway, we brought Enigma and Stellar here with us, and we've been looking for any old legend or rumor that mentions Star Furies. We want to find the other two, and figure out why the Elusinari was hunting them."
Annabeth's eyes narrowed thoughtfully. "You know… there was this story I heard once, a long time ago. I used to listen to the older Vikings telling stories in the Great Hall in the evening. I remember hearing about one of the traders, who was sailing through a heavy fog and got lost. He landed on a swampy island and went ashore to gather food. It was a really thick forest, full of wild creatures. He accidentally found a den of wildcats, and just as the mother sprang at him to kill him, a dark dragon threw itself in front of the man and chased the wildcat away. Then, the dragon vanished into a thick green mist. All the trader remembers seeing is the outline of its wings against the fog, and a glowing silver star."
"And the dragon was never seen again," intoned Axtar in a spooky voice. "If it weren't for the star, I'd say someone had too much yaknog the night before. But it sounds like we may have something here."
"No kidding – that's the first real lead we've had!" I stifled a yawn. "Annabeth, do you know where we can find this trader?"
"That's the problem." She frowned. "He died a few months after telling the story. I know some of the traders kept maps and ship's logs, though – Trader Johann might know if this guy did."
I opened my mouth to reply, when Axtar cut in. "How about I go with Annabeth to talk to Trader Johann, and you go home and take a nap. You look dead on your feet."
"Yeah, maybe…" I yawned again. "Okay, fine. But how do you have this much energy? You and Hyrith have been pulling all-nighters as much as I have."
"Are you kidding?" She tossed her dagger in the air and caught it. "I'm Axtar; I'm ready for anything. Bring it on!"
I grinned and slapped her shoulder playfully. "Have fun with that. I have warm cushy blankets calling my name." Ordinarily, my ex-dragon-hunter ego might have been offended. But right now, I needed sleeeeep.
◊◊◊
Explosions of fire ripped through the sky, followed by the piercing roars of hunting dragons. It was a dark night, lit in wavering bursts by the dragons' attacks. Eerie shadows played along the sides of what houses hadn't already been sent up in flames. Berk was under attack.
Our parents had told Erik and me to wait in the house, and we were huddled in fear under the kitchen table. I was supposed to keep an eye on Erik, keep him safe. The house shook with the roars of dragons, and the screams of injured Vikings sent chills up my spine. That could have been our mom or dad. There was no way to tell. The waiting was the worst part – at least if I were out there with them, I might be able to help instead of just hide. If Erik hadn't been there, I would have grabbed a dagger and charged out long ago. I glanced down at him – and saw the edge of his shadow as he ducked out the door. "They're coming too close, Elsa! We have to hide somewhere else!"
"Erik, get back here!" I shrieked. The house shook even harder, and beams from the roof came crashing down. They were on fire. I dove out the door, barely making it before the entire house crumpled under the weight of an enormous flame-cloaked dragon. Erik was nowhere in sight. Running wildly through Berk, I searched for my brother while trying to dodge dragons and Viking warriors. I kept thinking I heard his voice, calling for me, urging me on. I ran past the Great Hall and finally caught sight of him, almost to the woods. He looked up and saw me, and smiled in relief. I tried to run to him, but my legs were moving in slow motion. He kept smiling, waving, and I saw the long shadow rise up above him. It was the Elusinari. The creature wrapped a loop of itself around Erik, and disappeared with him into the shadows.
"ERIK!" I screamed in anguish, trying to run to his rescue but unable to move. The dragon had taken him from me, and I couldn't do a thing about it. Smoke swirled around me, obscuring my view. My breath came in choking sobs. I was surrounded by flames, even though there were no houses that close to me. Gradually, the smoke thinned and I could breathe without choking on it. The fire began moving in mesmerizing patterns. I felt myself relaxing. Of course – how could I have forgotten? Erik was safe now, and the Elusinari was dead. I glanced around curiously. Flames took on strange, beautiful shapes and danced around me, sometimes arching high over my head and sometimes gently brushing my arms without burning me. It felt like the gently swaying flames were meant to comfort me, but at the same time they felt deliciously powerful and wild. I found myself moving to the fire's rhythm.
A beam of sunlight fell across my eyes, and I blinked and sat up. For a second I thought I was still dreaming – the flames were still dancing around me. Then I tried to touch one, and they vanished.
Into the hand of the young man standing across the room from me.
Zendar.
I could tell it was him, but he looked much different from when I'd seen him last. The effects of the Elusinari's poison had left him worn out and in pain – I could see that in the shadows of his face. He looked like he might not have eaten or slept the entire time he was on my island. At the same time, though, he looked more… real. More alive. His mind was no longer a slave, and now he had a fire that I'd never seen in the old Zendar. Speaking of which…
I cleared my throat. "Umm… what did you just do?"
He opened his hand and showed me the brilliant flame dancing around his fingers. "I came here to find you, and it looked like you were having a nightmare, so…" With a flick of his wrist, he sent the fire spiraling through the room until it vanished.
"Whoa." Hyrith stood in the doorway, looking slightly stunned. "Zendar… you can control fire?!"
"I temporarily lost the ability while the Elusinari controlled me, but I was born with it." He glanced at me. "And actually, my name's Saberan."
Saberan. It fit him better than Zendar.
Hyrith stepped into the room, and Fáfnir pushed past him and jumped onto a rafter. "Enigma and Stellar are outside with Ze – Saberan's dragons," he explained. "Axtar said she was getting information from Trader Johann about the location of another Star Fury, so we came here to find you. Saberan has information you need to hear."
I shoved my feet into boots and looked up at him expectantly.
"The Elusinari had a human coconspirator. His name is Rothkor, and he's the king of a nation called Pyrra, far to the south of here." Saberan spoke quickly, as if getting a dreaded task out of the way. "Rothkor's hobby is studying old legends, which is how he learned of the Seven Star Furies. He made an alliance with the Elusinari in order to find them. Once his spies inform him of the Elusinari's death, he'll send soldiers here to capture the dragons we've found… and to kill me."
"Why would he want to kill you specifically?" I stared at him, puzzled. "And how do you know so much about him anyway?"
He looked down briefly, and then met my gaze. "Rothkor is my brother."
Who's online
There are currently 10 users and 426 guests online.