AAAAAAH! THE NIGHTLIGHTS HAVE GONE MAD!!!!! (Joke thread)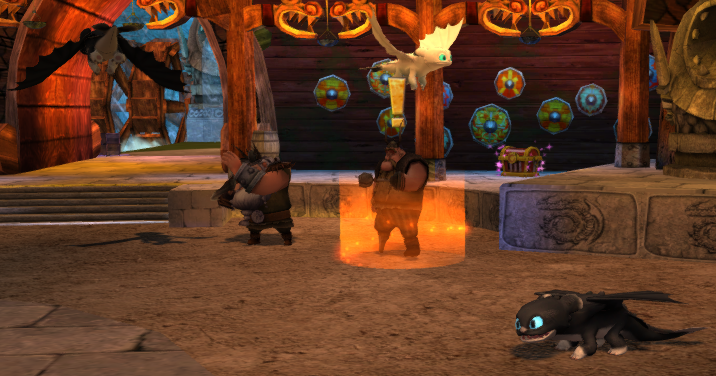 Dart; "MWAHAHAHA! Give us ALL your dragon nip, fish or candy and we will return the dentist!"
Headmaster; "MERCY ME! TOOTHLESS! COME CONTROL YOUR CHILDREN!"
Gobber; *Taps weird fire forcefeild with fake arm* "How'd they even do this ya' recon?"
Headmaster; *As he is being circled and dive bombed by Pouncer and Ruffrunner* "That is NOT what is on my mind right this second!"
Gobber; "Is on mine. This is weird, even for me."
(Ok so I posted this on the thread of awsome screenshots too but...I couldn't help myself. It amused me so greatly I thought it deserved its own joke thread. I hope this isn't spammy. I won't make a habit of double posting or anything like that)
Mon, 08/16/2021 - 11:06
#2
ummm actually.....
It is not a glitch it is part of a sumarhilder quest.
Edit:But still a hilarios screenshot.
Mon, 08/16/2021 - 20:26
#3
Sarcasm
Its all part of the storyline. Even the fire forcefield. And the Dusk Furies rebelling. TOTALLY
(OK, fine. It's not a glitch, it's bad game animation. Accurate enough?)