♕ The Reign ~ [The Roleplay Thread] ♕
This is the roleplaying thread.
Please refer to the other thread if you want to join or need information.
[Malik Nerio | Merchant]
Malik beamed at the man across from him, his bright smile not quite matching the current scene taking place. The young merchant sat inside a dingy port tavern, the sign outside titling it The White Crab. While the front half of the tavern had square-planed windows filtering in light, Malik and another man shared a table in one of the dark corners. The overhead lanterns cast a dim amber-colored light over the two and their drinks that neither of them had touched so far.
The golden-haired merchant had just returned from a week-and-a-half long voyage earlier that morning. He and his crew had brought back a shipful of new goods, ready to be either distributed for immediate selling at the marketplace or placed in a warehouse nearby to the ocean for later. Malik's haul had mostly consisted of spices, herbs, and dried fruits and meat from an island several days away by ship. However, the journey had also allowed him to pick up more expensive items, including some jewelry, woven fabrics, and other rare items in styles not found on Astrin's continent. Those objects were more hushed than the food items, often ordered specifically by wealthy people, and sold for a hefty price.
So, what the man across from Malik had tried to steal... was of course one of the latter pricy pieces.
"Those were ordered specifically by the palace," Malik said, bringing attention to the topic, his smile not wavering. "So you trying to steal such a hard to find piece... is no good at all! If I don't show up with what they ordered, that's on me as the royal merchant. You don't matter to them, yet your actions greatly inconvenience me. It's quite ironic."
Malik finally picked up a glass filled with a pale ale. It was still quite early in the day, but the alcohol was of a weak variety. He sipped it, before placing it back down atop the wooden table, right next to a gleaming black and golden pistol. The weapon was still locked, but it's almost casual placement nearby to Malik's resting hands showcased a level of threat; that despite the almost cheery tone in Malik's voice, he meant business.
The other man didn't move to drink the ale Malik had ordered earlier. He visibly gulped, which was exactly the type of reaction Malik was fishing for. The dark-haired man, with an unshaven face, and older than Malik himself, was definitely unnerved.
"I'll admit," Malik continued when the other man didn't speak. "You're quite skilled at pickpocketing. But I think more high-scaled theft is a bit out of your current skill zone. I would have attempted it on a smaller merchant's ship before getting hired on with me. But I'll give you that, even if you lack brains, it was very brave of you to try to get away with a stunt like that on a royal merchant's ship." Malik's tone had almost switched to a sing-song tone, despite the serious subject matter.
"It won't happen again-" The other man began, finally speaking, trying to find a way out of his current predicament.
Malik placed a finger over his lips, silencing the other once more.
"You're right, it won't. Because you're fired. And if you don't want me to turn you into the royal guards for your deeds, you'll accept no payment at all for your work on the trip." Malik's smile was more subdued now, his red eyes gleaming darkly in the dim space, matching his shiny weapon. "And never let me see your face around my part of town ever again, or you'll wish you really were turned in."
"That's fine." The other man hurriedly agreed. "No problem there. You'll, n-eeever see me again. I'll, er, just-" The man hastily got up and ran to the back entrance of the tavern, busting through the door and running off down an alleyway of the port town.
Malik rolled his eyes, chugging down another few mouthfuls of ale from his glass now that the dark-haired man had left. Most of Malik's talk had been just that, talk. Well, mostly. He wasn't afraid to deal with the man, but the threat of being turned in or worse usually got people to high-tail out, and he didn't have to pay them if they tried stealing from him. He didn't really care what those individuals went on to do, as long as they didn't bother him and his job.
The merchant got up and stretched his arms up and behind his head briefly before digging his fingers through a pouch on his side, tossing a few coins on the table. He flipped his gun in a skilled circle around his finger, shoving it back into the holster on his other hip before departing from the establishment.
Malik would reconvene with his crew before making his way to the castle. He had a feeling something eventful was going to happen.
--------------------------------------------------------------------------------------------
[Demitri Lockehart | Librarian]
Demitri raised his hand, shifting a new lens into place on one side of his spectacles. His vision suddenly enhanced, bringing new details to light.
The man skillfully handled a small pair of pliers with one hand, and picked up another metal tool to keep his work steady and in place with the other. Demitri gently pulled up a length of string, tightening the pages between his tools together. Deep in concentration, the librarian bit the inside of his cheek, a habit he had exhibited since a child.
He finished with threading the last of the previous string, when suddenly a loud voice interrupted him and snapped him out from his concentration.
Demitri looked up, annoyed. Through his own lenses, he saw a girl with normal glasses staring eagerly at him from across his desk.
"Demitri!" She had called cheerfully. She continued to smile, either not noticing his reaction or choosing to ignore it.
Demitri pulled his spectacles off, letting them hang from a chain around his neck. He put his chin on his palm, his elbow resting against an elegant but worn-from-work desktop underneath.
"Shhh, don't talk so loud, Amelia." He chided the younger teen.
"No one else is here aside from you and me," She pouted, but Demitri's new assistant didn't stay down for long. She was probably the most cheery in the castle right now since many others still mourned the queen's recent passing.
"I'm the librarian, so I'm going to enforce it." Demitri sighed but dropped the subject. "What did you want to ask me? Are you still having trouble with labeling that one stack?"
"No, I'm just wondering if you're coming to the grand room later for the announcement from the court. So many people have been arriving, even though it's so early." Amelia said excitedly, making a motion as if she was about to sit on the desk, but a glare from Demitri managed to deter the behavior and she instead rocked back and forth on her feet in anticipation.
"Of course I am, especially with my position," Demitri answered casually, but he, too, was also curious about what exactly was going to be announced. He knew it was probably about what the kingdom was going to do going forward, but he didn't know how the court had decided to handle it. "But there's still plenty of work, so finish up with that stack if you want to go, too."
"Yeah, yeah," The glasses-wearing girl droned in response but ran off in her usual good manner. "I'll see you there!" She called back.
Demitri stifled a response to shush Amelia again, instead just shaking his head. He began to pick up where he left off with the book restoration, but his mind whirled with expectancy for the announcement.
Sun, 06/14/2020 - 16:52
#2
Arcana |Circus Ringleader/Perfomer|
((Gonna introduce Arcana in the most dramatic way possible, haha))
A peaceful morning fog settled serenely over the quiet port-town, merchants and sailors gathered early, rigging their sails or pulling into port. Muddled chatter filled the air as people began to set about their ways.
Before the port city loomed the impressive figure of the castle, its thick walls shrouded by the wisps of fog, just beginning to burn away as the sun peeked through the horizon.
The serene nature of that morning in the town at the foot of the castle was disturbed by a muffled thumping like drums echoing down the mostly-vacant street.
Heads turned in curiosity as rusted window shutters flew open. People leaned out their windows, peering down across the misty streets as the thumping continued.
Two hulking figures burst through a fine mist, revealing the source of the thumping. It was not drums at all... but elephants. Draped in fine silks and adorned with numerous bells, they ambled down the street, two women in white feathered costumes perched upon their backs, a leg extended daintily in the air.
One of the elephants curled its trunk before releasing a bellowing trumpet that announced the menagerie to commence.
Joyous music filled the air as fiddlers, drummers, flutists, and the like followed out behind the elephants.
More and more individuals emerged from their homes, eyes sparkling with recognition as the parade passed them in the street.
The circus was in town.
The theme music they played was unmistakable. Upbeat, mysterious, and an earworm that people would be humming for weeks after the circus departed. Rolling valleys and towering crescendos passed over the once-quiet town.
The Arcana had arrived.
A travelling circus which has gradually been progressing through the continent for the past two years. They appeared out of nowhere and quickly gained fame, performing at every major city in each faction- and dozens of minor towns. And now finally, for the first time this year, the Nox Arcanus Circus had reached the capital.
A woman in a dazzlingly red coat stepped out, trailing her finger around the wide brim of her hat. She flicked her cane through the air, extending it upwards with a dark grin.
The sound of hooves clomping in sync, falling on each beat of the music rattled over the landscape. A dozen or so white horses flooded the streets, their rider standing up on their back, some even upside down.
The parade emerged into a courtyard and the woman paused, slamming her cane down onto the ground.
Behind her, a flood of performers danced into the scene, some of them singers, as they added their voice to the mix.
Acrobats flanked either side of their ringleader, performing tricks.
A throng of people had begun to gather across the sides of the streets, cheering joyfully as the parade passed them.
Arcana beamed, flipping her cane around her shoulders as she extended her arms in a haughty gesture.
Her troop surrounded her, flipping and running in a tight circle as the elephants drew to a stop. The song that announced their presence becoming more chant-like.
Arcana stomped twice to the beat of the song, clapping once.
The rest of her troupe mimicked her and shortly thereafter, their ever-growing audience joined in the jig.
"Ladies and gentleman!" Arcana announced, her voice somehow powerful enough to cut through the stomping and clapping of the crowd (most people would not have noticed a figure perched up top a horse, her arm extended outwards and moving in slow snake-like movements)
"I am pleased to announce the annual arrival of The Arcana to our lovely capital." Arcana addressed the crowd removing her top hat, the stomping and clapping of her troupe not once faltering. "THIS is the moment you've waited for. Leave behind all that is real and embark with me into a world the the impossible comes true, where you will witness the feats of power and mystery. The place where all lost things go... and your freedoms are found." Reaching into her hat, she pulled out a comically large bokay of roses, with a grand sweeping gesture, she handed them to a young woman at the front of the crowd. She addressed her directly and flirtatiously, although her question was aimed at the entire crowd. "I trust I will see you all there?"
The audience cheered in response.
Arcana grinned at the young woman's bashful expression as she accepted the roses. Arcana took a few steps back. "Well then. Who is ready to get a little sneak peek for tonight's show?"
More cheering.
"That was pathetic. I couldn't hear you above the music!" Arcana bellowed with a grin
Even louder cheering.
"Yes! The show must go on!" And with that statement, the elephants reared onto their hing legs. Phoenix, their fire-breather, blew an arching crest of fire into the air, causing the audience to 'oooh' in amazement.
During her speech, the horses had been moved to the back of the parade and Alpha had made his way towards the front.
A crack of the dark-haired boy's whip cued the chorus of the song. As music exploded around them, a pair of chimaera's burst forth from a ring of fire, giving a mighty roar.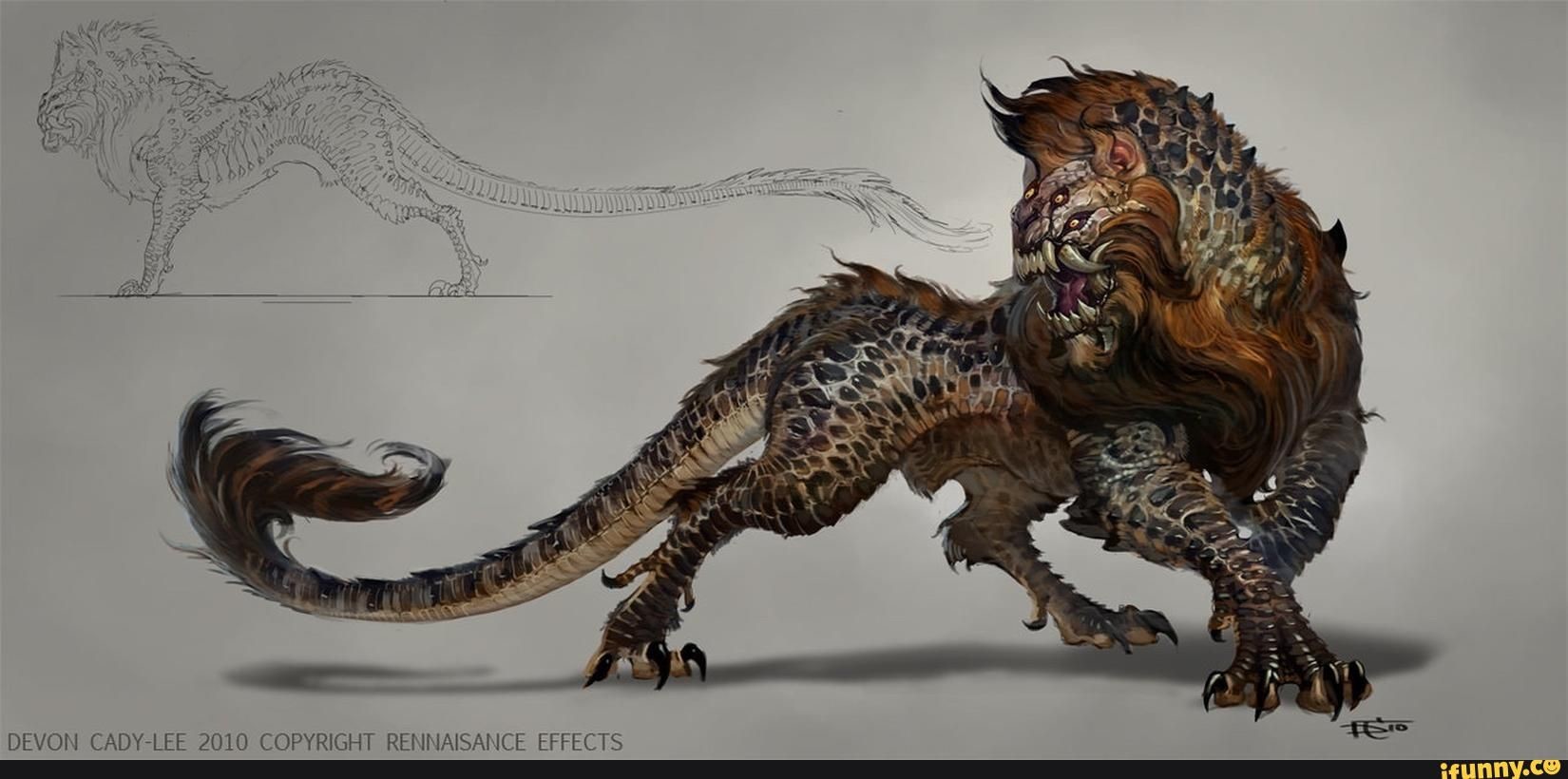 Some of the audience gasped and shrunk back and the parade continued down the street. Acrobats, fire breathers, and beast tamers working together to handle the animals and performance in an organized but chaotic manner. Arcana stood at the forefront next to Alpha and one of chimaerad As they progressed deeper into the heart of the city, the acrobatics launched a winged little girl into the air. With her arms crossed over her chest, she spun in a tight circle before extending her wings. People gasped at the sight of this angelic creature as she flew above them, scattering red parchment pamphlets across the crowd detailing the dates, times and locations of all of their upcoming performances, each one hand scribed because they did not have a printing press yet. Paper rained like confetti from the sky
((The song they are playing is "the greatest show" and no one can change my mind. XDDD. Im kidding))