.....
Early this morning, I logged in to go race. And a bunch of people started hanging up on me threatening to delete my Viking. I had reported someone for having golden toothless stripes that were hacked. And they found me again and threatened me. Here's the screenshots, I am posting this to warn you to stay away from these two as much as possible.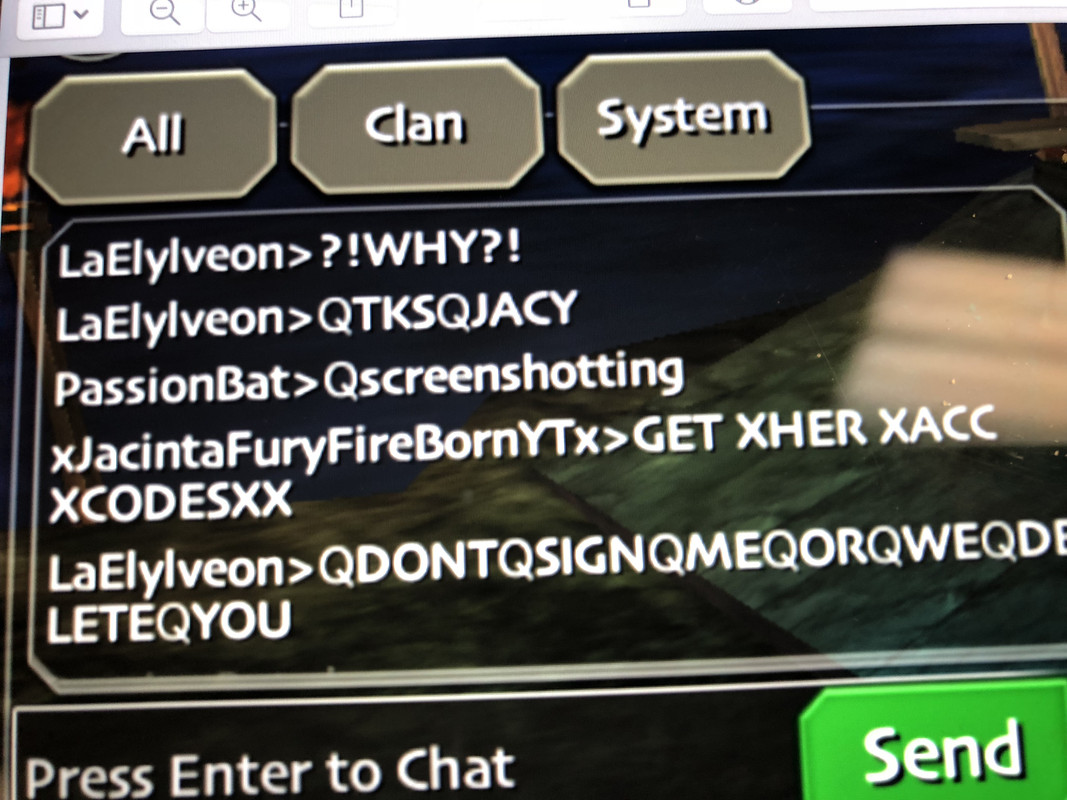 Thu, 04/19/2018 - 21:10
#6
REALY!?
i only did that bcz u post a very mean post of my friend on facebook i was defending my friend! u can keep doing this to me but idc!
Thu, 04/19/2018 - 21:15
#7
Jimin, You Got No Jams -Namjoon
​If you don't mind me asking....what did she say exactly?
Thu, 04/19/2018 - 21:34
#8
.....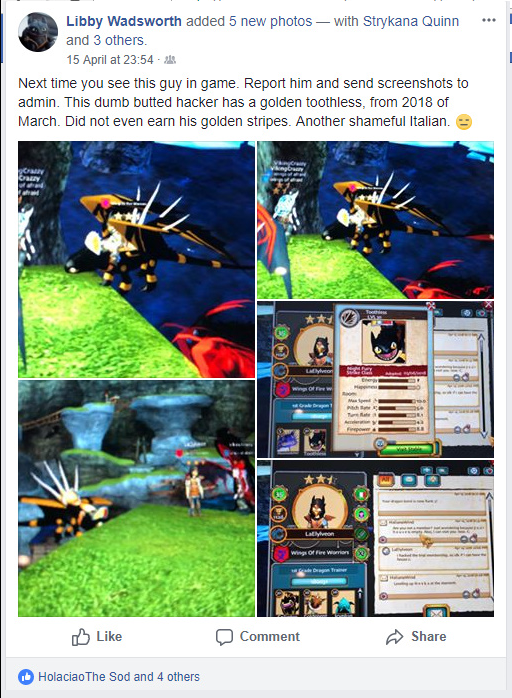 what she said in that post is so coldharted i have a right to defend my friend Ely from this!
and second why post this in a school of dragons hacking group in facebook?
Thu, 04/19/2018 - 21:37
#9
oh and 1 other thing
she had that golden toothless hacked for her she never hacked it her self just saying
Thu, 04/19/2018 - 21:42
#10
Just like you only hack to protect yourself right hacker
Jacinta I remember you making a post so recently about how you only hack to protect yourself. Yet you have a large group of golden viking and speed,hack videos on YouTube. Did the hacker make you do that too. I still see you trolling the race rooms looking for unsuspecting people who don't know you speed hack. Bet, admins didn't give your Viking back either that was deleted. Please anyone who reads her comments track what she has commented on and see her hacking abuse.
Fri, 04/20/2018 - 06:05
#11
Hack to protect yourself ?
Hack to protect yourself ? That makes no sense even, you hack to appear cool, gain an advantage over the game and people, and trick the system. To protect oneself one would not hack, they would play fair like the rest of the people to stay away from the risk of being banned or being known as a hacker all over the community. How would hacking protect one ? It doesn't, in fact it only puts you in more danger. I agree that perhaps she should not have used such harsh words towards your friend and you just wanted to defend her but that still should not give you the right to threaten people's accounts and say you will destroy them. And I agree with what Donyv is saying. And even if she did not hack it herself it still makes her a hacker because she still hacked, even if she let someone hack for her, she is still considered a hacker.