XXSadiaKaneXx for viking of the week! ♪(*^^)o∀*∀o(^^*)♪♪(*^^)o∀*∀o(^^*)♪
xXSadieKaneXx
Offline
Drott
Check my siggy! ♪(*^^)o∀*∀o(^^*)♪
__________________
xXSadieKaneXx
Daughter of accurasy and speed
welcome to my signature!
!!!!!!!!!!!!!!!!!!!!!!!!!!!!!!!!!!!!!!!!!!!!!!!!!!!!!!!!!!!!!!!!!!!!!!!!!!!!!!!!!!!!!!!!!!!!!!!!!!!!!!!!!!!!!!!!!!!!!!!!!!!!!!!!!!!!!!!!!!!!!!!!!!!!!!!!!!!!!!!!!!!!!!!!!!!!!!!!!!!!!!!!!!!!!!!!!!!!!!!!!!!!!!!!!!!!!!!!!!!!!!!!!!!!!!!!!!!!!!!!!!!!!!
Me as a viking
Viking name: xXSadieKaneXx
nickname: Sadie
Age: as old as music its self
lvl: 35 (maxed)
UDT points: 40000
Membership: 6 month
number of trophies: dont remember(a minimum of 50, I think)
buddy code: pm me
trainer rank: expert dragon flyer
clan: Still looking
Main dragon: xXDeadMelodyXx (Death song)
Melody's lvl: 16 (low for now)
Favorite dragon: triplestrike
Number of dragons: 11
Me as a person
(detailed description)
Forum name: xXSadieKaneXx
Nickname: Sadie
Age: As old as music its self
Height:'5.2" (short)
Waight: 101.0lb
Hair color: auburn/dark brown
Hair length:Waist length
Hair type:Slightly curly
Eye color: Deep brown
skin: Deep(ish) tan
nationality: American/Puerto Rican
Languages I speak: English Spanish and Latin
Languages I can read or understand or more or less speak: Etalian, French, Portuguese, hebrew, German
Likes
Triplestrike(really favorite)
SOD
deathsong
Dragons in general
GIFs
Racing (in game or real life)
Puns
Being part of a community
Memes
Jumping on a trampoline
(Ik its childish but oh well!)
Pizza
Chatting with friends
Horses
Sports in genera
Archery
horse back riding
Softball/baseball
Dragon riding
And reading
!!!!!!!!!!!!!!!!!!!!!!!!!!!!!!!!!!!!!!!!!!!!!!!!!!!!!!!!!!!!!!!!!!!!!!!!!!!!!!!!!!!!!!!!!!!!!!!!!!!!!!!!!!!!!!!!!!!!!!!!!!!!!!!!!!!!!!!!!!!!!!!!!!!!!!!!!!!!!!!!!!!!!!!!!!!!!!!!!!!!!!!!!!!!!!!!!!!!!!!!!!!!!
favorite artists
music
Chairlift
Jónsi
Coldplay
Twenty one pilots
New stuff coming soon!
still working on it!
Wed, 04/19/2017 - 17:31
#1
Please Leave A Message After The Beep. *Ten years later*
Yeah know? You actually have my vote! I'm with ya!
Feel free to join The Wulf Pack. We only require five trophies a month just to show that you are active.
Also, are you a Christian? If you are me and my friends started a clan in our second profiles called Together In xChrist feel free to join!
__________________
Hello! I am Shamara30! I am new to the forums but I've been watching and I have read a few fanfics too!
I plan to do more with this!&
(Profile pic edited by Varku)
Post in your signature if you agree! (Made by MegaboltPheonix)
My OCs
Name:Shamara
Age:17
Backstory: http://forum.schoolofdragons.com/content/how-i-trained-my-dragon-1
Appearance: working on it!!!
Weapon:A gronkle iron staff that the ends light on fire. It can also split in half the long way to reveal a leather sheet that works like her own version of Hiccup's flight suit.
Personality: when Shamara sees something she has to know how it works. This makes her good at quite a few things because she knows about them.
Skills:fighting,singing,and flying with Carmen
Dragon:Carmen
Species:deathsong
Unique traits: just as chicken makes Stormfly go faster eel makes Carmen go faster. It brings her speed from 17 to 19 and natural training makes it 20
Pet Dragon
Name: Coal
Species: terrible terror
Colors: black with a grey underbelly and highlights
Other: Shamara has a thin scar across her left eye. She made matching necklaces in the shape of a music note for her and Carmen. She is the leader of a team of Dragon Riders called The OS Dragon Riders.
Name: Vanessa
Age:18
Backstory: no one can know. When Vanessa was five years old her village was attacked by dragons. Her father sent her and her mother into the woods to hide while he defended the village. On their way to the safe house they had built they were attacked by a monstrous nightmare. Sadly Vanessa's mother died protecting her. Ever since then her father has hated dragons. Even worse he blamed her for what happened. He disowned her. While living on the streets she befriended a singetail and named it compass. This made matters worse between her and her father. Now he not only banished her from his life he also seeks to kill her. Vanessa is on the run when she comes across an ally who is also her father's worst enemy. But they cannot know her secret. Everything she had built up would be lost if they knew the truth. She would be cast out if they knew who her father really was.
Haha! Now you must live with this until I write it!!!! MWAHAHAHAHA!!!!!!
Appearance: black hair, Brown eyes
Weapon:sword from her father
Personality:keeps to herself and in constant mental pain
Skills:sword play, herbal medicine and cooking
Dragon:Compass
Species:Singetail
Unique traits: he always knows which way is north which is why he is called Compass
Name:Addi
Age:15
Backstory:Addi lives on berk a year after httyd 2. Life is good for Addi and her friends Shey, Robin and best friend Gustav but when they are enrolled in Dragon training their lives are turned upside down.
When a dangerous enemy approaches berk and the dragon riders call on them for help they must learn the true meaning of friendship and see how far they will go for each other.
Ha! Again!
Appearance: strawberry blond hair cut to shoulders, bright green eyes
Weapon: Shield like Hiccup's
Dragon:Silver
Species:Shockjaw
Colors:Grayish turquoise with silver fins.
And lastly...
Name:Naomi
Age:17
Backstory:the dragons have left many years ago and many don't believe anymore. But one girl does. When the dragons return led by an angry Toothless Naomi befriends him. Together they begin the search for Hiccup. Will they find him? (Not all the kinks worked out in this story.)
Appearance:Brown hair, eyes that appear to be changing color
Weapon:none
Skills: understanding dragons, sword play
Dragon: ha! You may not know yet!!!!!!!!
And now, meet my newest OC!
Name:Alyssa (Aly)
Age:20
Backstory: Aly's parents died when she was a baby leaving her in her uncle's care. One day, when she was five, her uncle took her in a fishing expedition but the boat was attacked by wild dragons. Her uncle sent her off in a small rowboat and Aly was never sure what happened to her uncle. After many days floating around(the oars had been lost to the dragons) she fell asleep. When she awoke she found herself surrounded by dragons and a young woman. She learned that the woman's name was Valka and she lived with and trained dragons.
Valka nursed Aly back to health and after that the thought of leaving never entered her mind. She grew up among dragons and even bonded with a yellow and green triple stryke which she named Hunter.
At the time of httyd 2 Aly was on a trip to find more dragons wounded by Drago Bludvist and take them to the sanctuary.
Appearance: she dresses like Valka and had similar hair.
Weapon: stick thing like Valka's.
Skills: Training dragons and thankfully, cooking.
Dragon:Hunter (triple stryke)< Other:Aly speaks dragonese since she grew up with dragons. /p>
Dragons I hope to get
Name: Echo
appearance: (both done by The talented VexyLu. Thanks!)
Here is baby Echo by nightfuryatom4! TSYM!
And here is my first Dragon, Skyfire! (Also by VexyLu;-)
Okay! I plan to do a lot more with this but thank you for reading my OCs!!!! So long dragon riders!!!!
Wed, 04/19/2017 - 18:20
#2
You have my vote!! 
__________________
Welcome to my Signature
The Triple Stryke appreciates the love he's getting, but he does not like to be around those who don't learn to wait for him. (Post this on your signature if you agree)
oww oww oooooouuuu! I am a proud member of the Wulf Pack.
My Oc is Rosemary. Her dragon is a Opal-colored dragon named (guess what!) Opal and a Night Fury named Shadow.
Thanks a MILLION to Arrowalker for a AW-MAZING Pic of Rosemary!
Thanks to jada for making me these pic's of my Oc, Rosemary.
Wolf made by Wherewolfgirl
Vesupa adoptable named: OceanSwirl
Credit to Bravelly, Thanks sooooo much Bravelly
Thanks to Zikta for this amazing pic of my Razorwip Opal
By the people who made Sod. xD
This is me and a few members of the wulf Pack!
If i ever get a Triple Stryke I am going to name it Patience! XD!
Shadow and my Oc, Rosemary, drawn by me
My little sister's Oc, Violet Unknown and her Sand Wraith Shimmer Shores, Drawn by me
My sand wraith, Desert Beauty (As a baby), Drawn by me
My sand Wraith Desert beauty, drawn by me
(Yes I know, It's not great)
Wed, 04/19/2017 - 20:01
#3
xXSadieKaneXx
Offline
Drott
Thx!
Thx guys! I honestly didn't think anyone would reply I thought this would be one of those forgotten threads lol!
Thu, 04/20/2017 - 06:33
#4
+1 vote!
__________________
DRAGON RACERS, DRAGON RACERS, OI OI OI!!
Unique Legacies. We are all unique in our own way!
Me and Toothless II ~ 12-21-16 Edited by the amazing Donnala :)
I am
Art website down below!
CristalWings
(known as XCristalWingsX in SOD)
second profile: CristalSprings
Having difficulty seeing gifs? Scroll outside the signature and back again!
Type: Young Lady
Nickname: Cristal
Age: 17
Clans: Unique Legacies (info? All the way down,
and banner and link 1/2 down)
The Dragon Racers (banner and link 1/2 down)
Rank: Elder
member
Leader: UL: FireTheFighter
Leader: TDR: Drums
Trophies: 702
Country: Eastern USA
Besties: ClayCanyon,
TizziLizzie,
QueenAbagail
(previously known as Springvneedham),
FireTheFighter
(previously Firefighter),
Ivy is Deadly,
Olivia is Amazing,
and TightWing.
Hang out: Wilderness, Training Grounds, & Edge
Friend codes: PM me for it
Personalities: Loyal, Kind, Encouraging, Forgiving, Caring, Patriotic
Art website: http://snpart.wixsite.com/creationbybrush
Real-Life favorites:
winter
blue
horses
purses
art
singing
acting
music
dogs
cooking
movies
friends
I Love:
1. Hanging out with friends!
2. Winning races!
3. Getting new dragons!
4. Quests!
5. Soaring through the sky!
Current Dragons:
in received order
1. Jewel (lady nadder)
2. Zap (guy shackjaw)
3. Red Amber (lady deathsong)
4. Valor (guy armorwing)
Fav. 5. Gold (lady razorwhip)
6. Raphael (guy singetail)
7. Rocky (guy erutadon)
Fav. 8. patriot (guy typhoomerang)
Fav. 9. Toothless II (guy sand wraith)
10. Queen Elsa (lady groncicle)
11. Aquada (lady sliqifier)
12. Leena (lady sand wraith)
Biography:
Hello everyone! I'm CristalWings! I'm an elder of the clan Unique Legacies, and a member of The Dragon Racers! I have been playing SOD for over a year now! I love all of the HTTYD movies and seasons! (but i like the first best!). Like most I adore Hiccup and Toothless! I am not a member sadly but I dont like the idea of paying real money to play a game. (that doesnt mean im not a serious player!) But I have done a free month of membership and did quite a bit of the packs! I love painting, (my account pic is usually one that I painted!!) singing,acting and of course playing SOD! My favorite music artists are TobyMac, Britt Nicole, Mandisa, and For King and Country! I often watch SilverWeed San on youtube! I love dogs and horses! My favorite color is light blue which is how i came up with my name. I have bought the Edge, Icestorm Island, and the deathsong pack. Whenever i find an argument i try to stop it with everyone leaving happy so i guess im a Peacemaker here in the game. Im always posting something cool so check out my track! I love you all! Keep on shining!!!
~ CristalWings :D
CLANS
A proud elder of...........with first viking. Info? All the way down.
To join Unique Legacies click this link to see our join page.
http://forum.schoolofdragons.com/content/rising-top-clan-unique-legacies-looking-members
Also a proud member of.........with second viking.
To join The Dragon Racers click this link to see the page.
http://forum.schoolofdragons.com/content/dragons-racers-recruitment-2017-redesigned
ME
GIFS
Majestic Toothless
How to Train Your Dragon movie poster
Well i would not have guessed that they use a cat to make the toothless animations! :/ Maybe!!
Duh da duh We're dead.
How To Train Your Dragon 2
Doesnt Toothless have a cheshire-like smile in this picture!!! So cute and different!
friend fight
3..2..1..HES DOWN!!!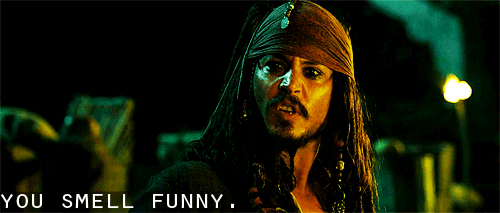 lol lol lol :D
My clan recruiting picture (made by XFirefighterX ~clan leader)
Currently on No. 93in top clans. We are very friendly and always wanna hang out
with friends or clanmates. We help each other who is in need.
Clan Leader: FireTheFighter
Current Members: 61/100
Current Elders: Me, TizziLizzie, Holaciao, .......
Clan Rules:
1. Must have 100+ trophies to join
( I will update trophies required when the clan grows even more bigger )
2. Must be friendly and helpful
3. Respect each other
4. Win trophies every so often you play so we will move up
5. No hackers (if u see a hacker from the clan report to me w/ proof)
6. Have fun :)
We are very nice to each other and are like family! Each one of us is unique in our own way! If you want to join, PM me your friend code, in game name, and # of trophies and I will check you out! Must have 100+ trophies to join! To be elder, you must have 2,000 trophies! Thanks!! And good luck!! ~Cristal :D
Who's online
There are currently 39 users and 128 guests online.