Worth a shot
I don't think I will be Viking of the week but worth a shot.
__________________
My siggy is a work in progress, so when you venture watch out for gas and spark
Welcome!!!!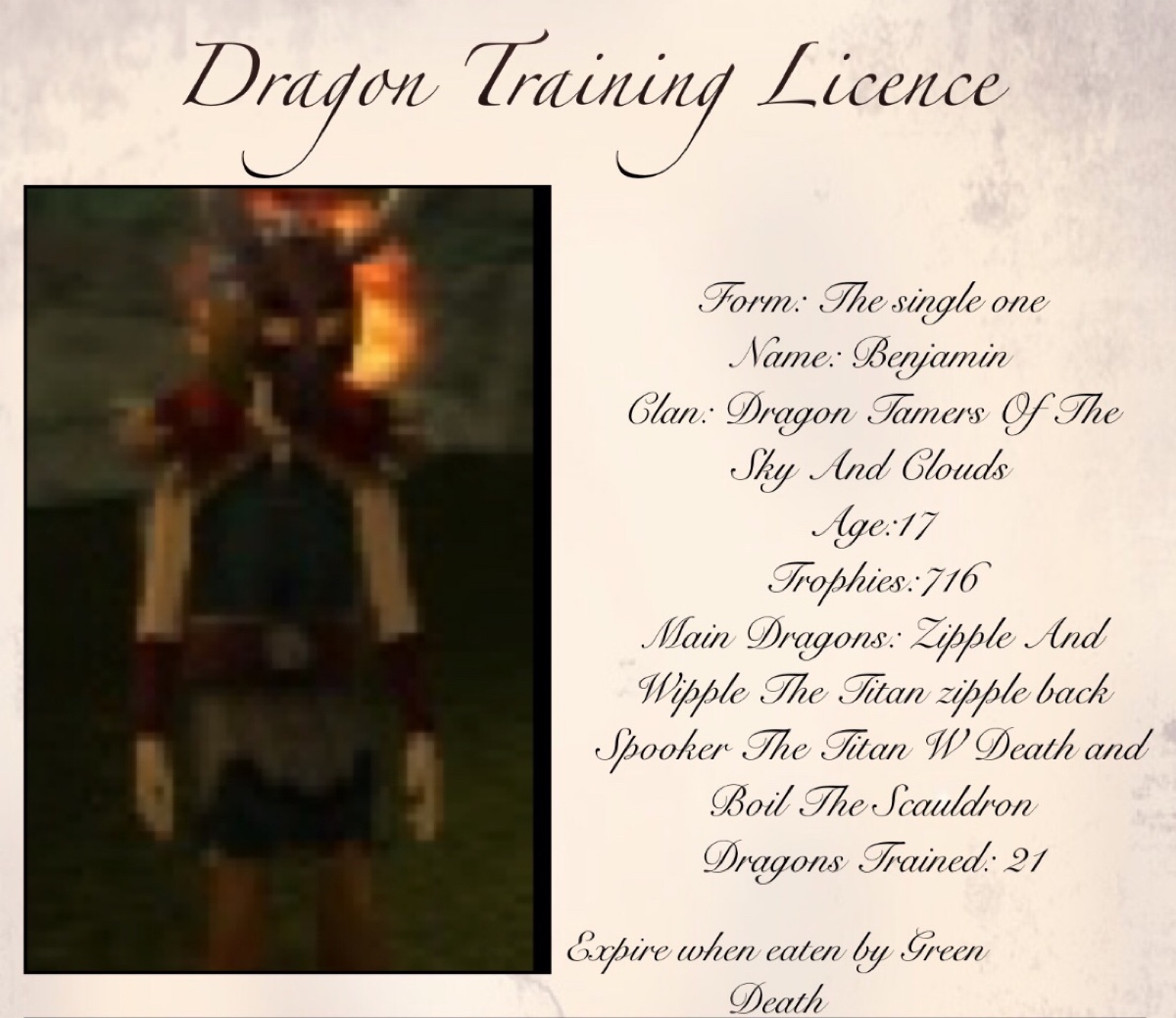 Hi I'm mcrour call me MC game
Name Benjamin The Dragon
Rider. Enjoy the siggy
BEWARE SIGGY IS PROTECTED BY BRAND NEW DRAGONS
Made by AngNadder
Warning I have and will use my death song if I catch you
Stealing and if my protectors find you first your lucky
Proud Leader Of
Dragon Tamers Of The Sky And Clouds
Photo will be added soon
(Btw alpha means leader of my dragons)
Zipple and Wipple.
Level (30). Widow
Form (Alpha,Titan). Little but tuff
Species (zipple back). Species. Ferocity
Personality (Loyal,playful,loving). Gender. Female
Gender (Male). Drawn by. Datonetrumpet
Hatched (08/22/2015)
My thoughts (Zipple and Wipple are my best friends what I would do if
They weren't with me is like asking what would I do with no
Head I wanted a nightmare but from distance I stared at the
Zippleback egg it froze me I had to choose between 500 lbs
Of muscle and fire or my two headed friend,I knew I made
The right choice when I picked up that egg)
Made by the amazing, Neverendingsilverstorm.
Spooker
Level (30)
Form (none)
Species (Whispering death)
Personality (aggressive,protective)
Gender (Male)
Hatched (09/02/2015
My thoughts (Spooker my most protective dragon, he turned out to be a
Survivalist since he was a hatchling. Being hatched in the
Middle of the ocean really convinced him to protect every
Thing he had even his egg shell which he floated in. One
Day hiccup sent me on a patrol how boring it was because
Zipple and wipple were banned from flight after setting
The great hall on fire oops,spookers was going to be ran
Over by are ship but I saw him and took care of him and
Gained trust,but now he thinks he needs to protect me
With his life)
Spook
Level (19)
Form (none)
Species (Whispering death)
Personality (playful)
Gender (male)
Hatched (09/04/2015)
My thoughts (ready for play time well spooks the dragon for the job and
Never stops doing it spooks my most playful dragon ever
He's ready for non stop fun he is the exact opposite of his
Brother spooker.spooker keeps trying to teach spooks but
It's no use censored,is spooks no one can change that)
I have way more dragons just waiting to have the time to list them
Who's online
There are currently 14 users and 135 guests online.