A word of warning to all players
DISCLAIMER:
This thread is NOT to cause/start any drama. I am simply posting proof of
mean/nasty comments from well known attention seeking players
targeted at TNLR and many friends/other clans.
So basically over the past couple years TNLR and many other people (from what I've heard) have experienced these people constantly starting rumours about our leader and many others in the clan. There are also some who have been trying to manipulate us in being in the wrong and them being in the right :/
(I'll explain about this in detail)
So the people that have mainly been bothering us are IIViolaII (also known as Lola), xWinterxStormix (known as Winter) and RenaxRouge (Known as Rena or SuperHappyFroggy)
JUST TO BE AWARE:
Rena has changed her SHF account name to something Merlin so
DO NOT LET HER IN YOUR CLAN!
She has also snuck into Ethereal Aura as an account named Cactus recently...
- she joined TNLR with this name and eventually we found out
PROOF OR MEAN COMMENTS FROM LOLA AND WINTER:
So I was visiting my bff JadeeBug13 to chat with her and all of a sudden a whole load of these credits people start harassing me about how crap TNLR is and how our leader was friends then 'stabbed them in the back' and stuff like that.
I was only in the clan for like a couple days and they started all this bull.
Poor Jadee had enough of this of course and was trying her best to defend me
(luv u Jadee <3)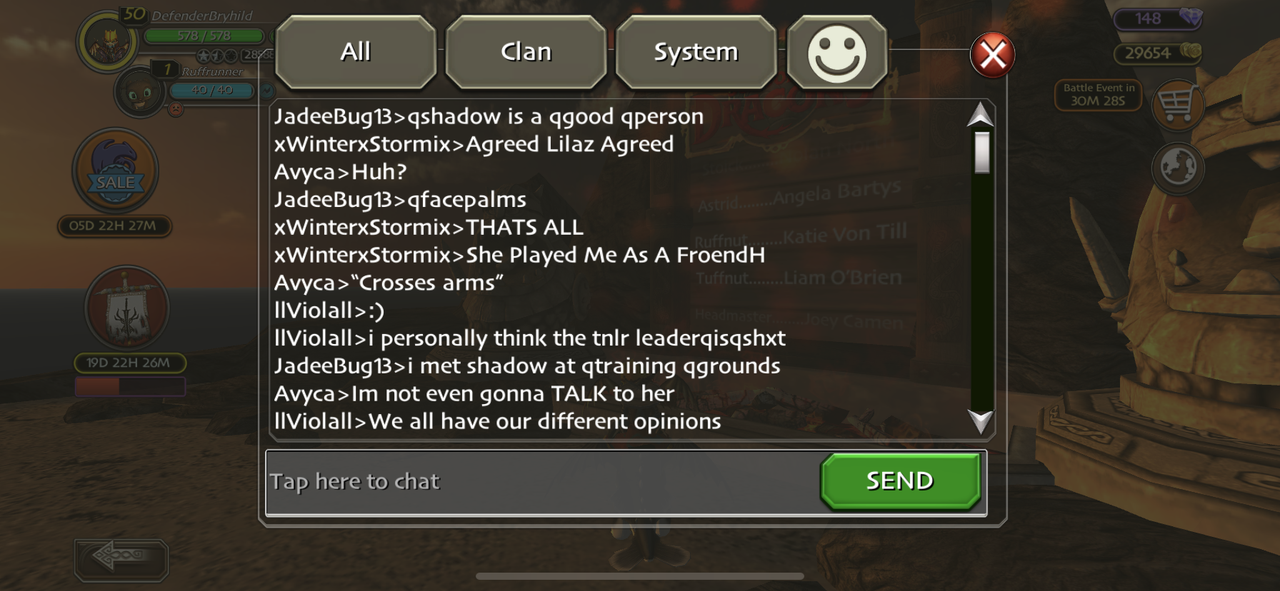 Jadee knows them better than me so if she has more info she will say below :)
Right and now about Rena......oh lord..
So our leader n others were warning us about Rena on Friday when about half an hour later she clan visits our leader and starts being all soft n sweet (manipulative much)
and being all like oh I don't stalk you etc. Just read the chat :/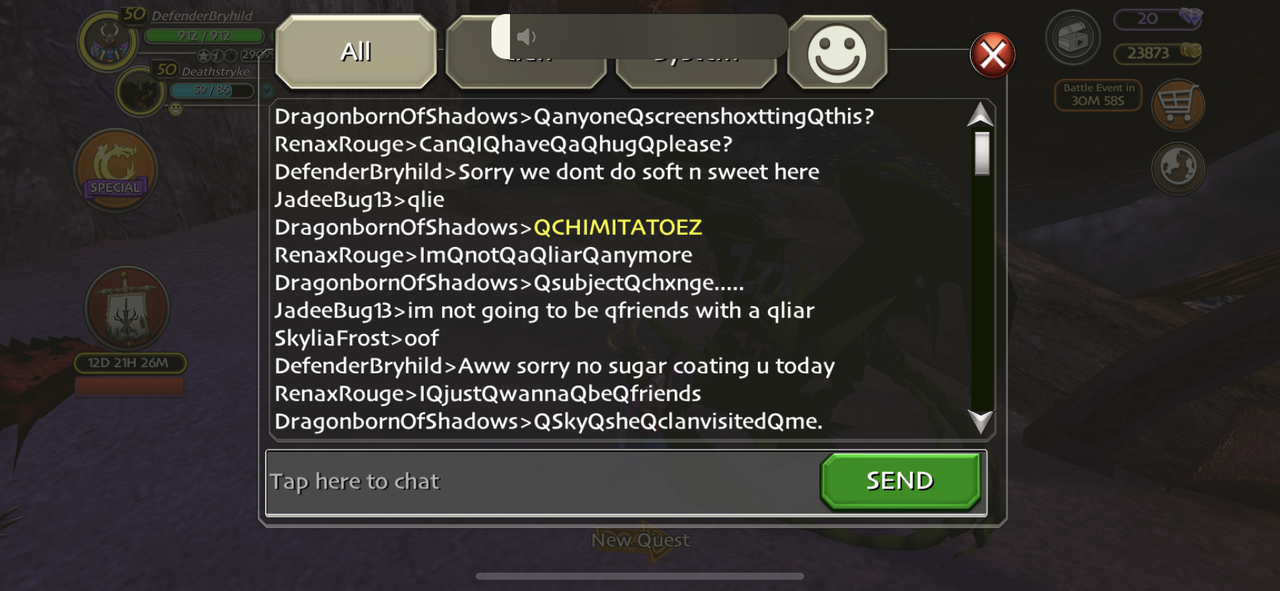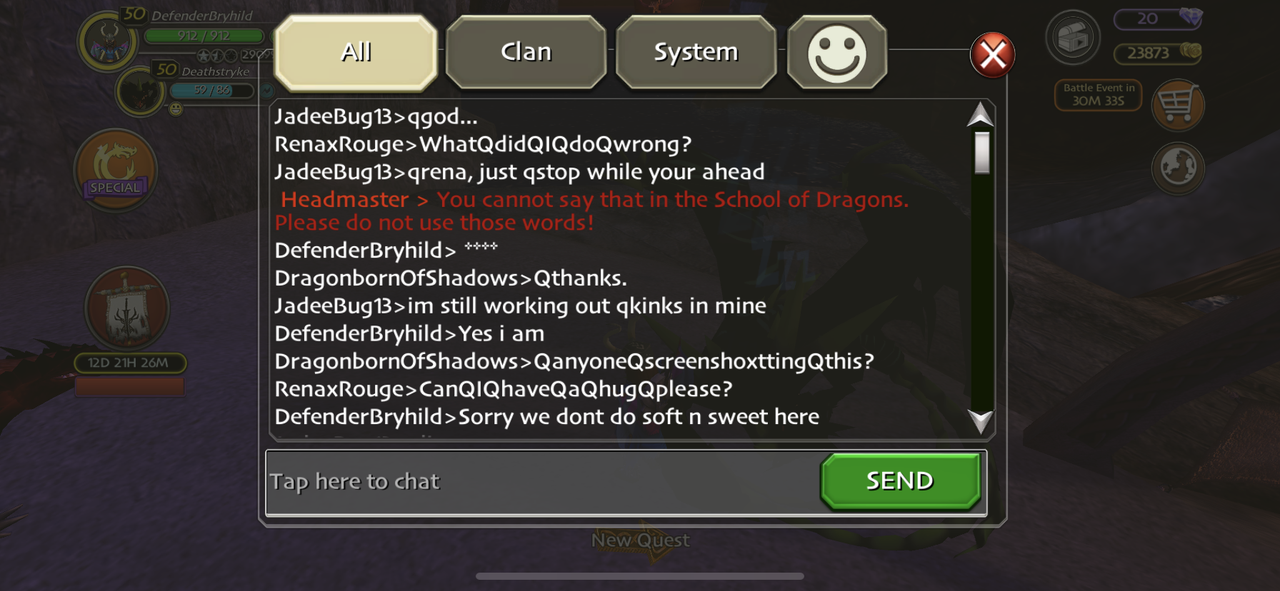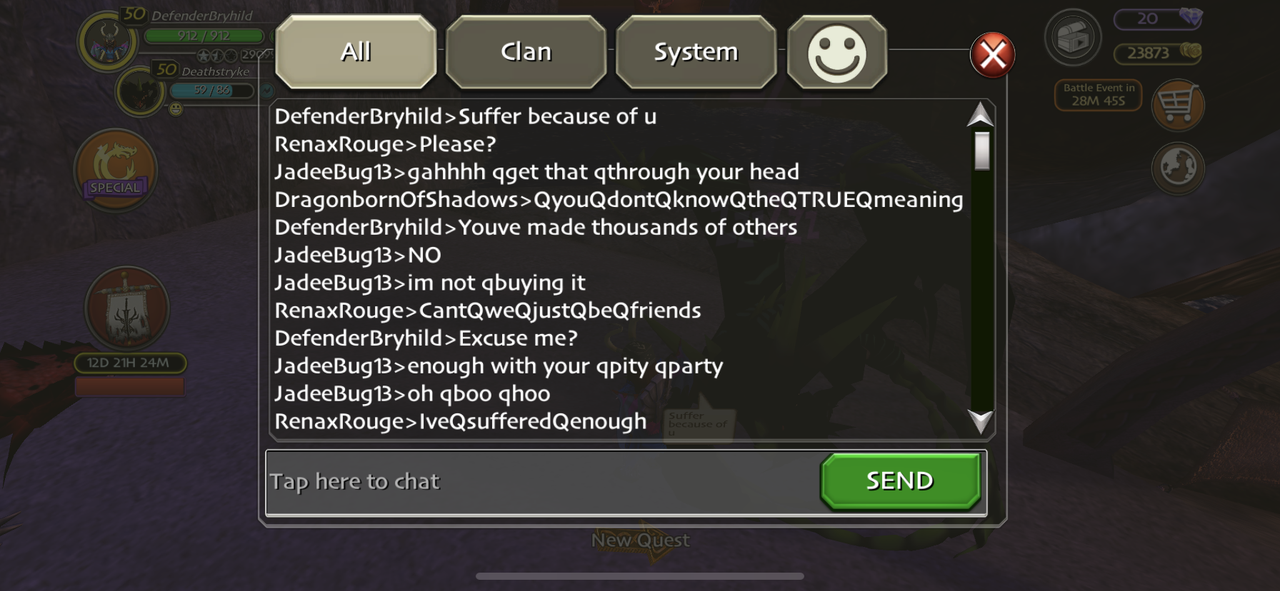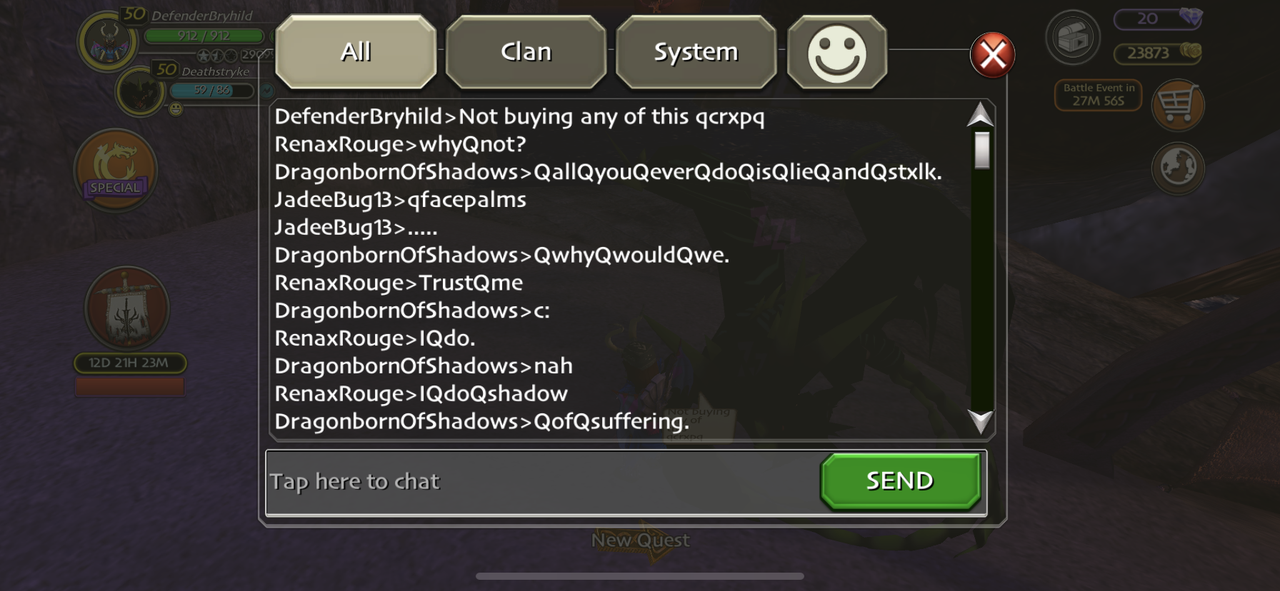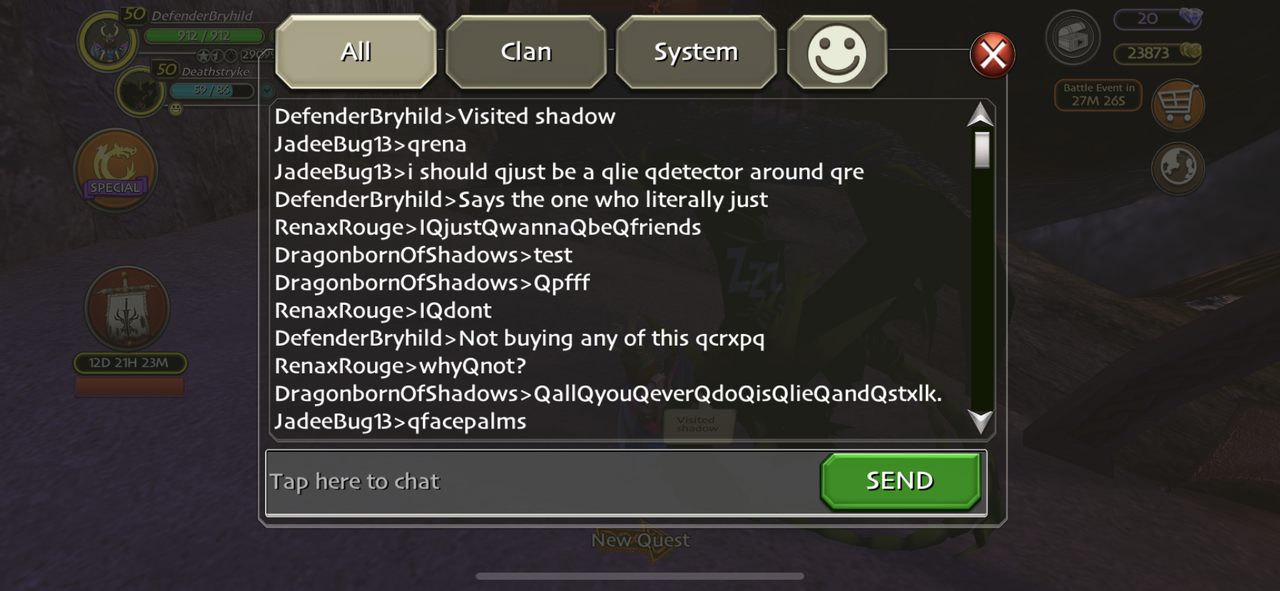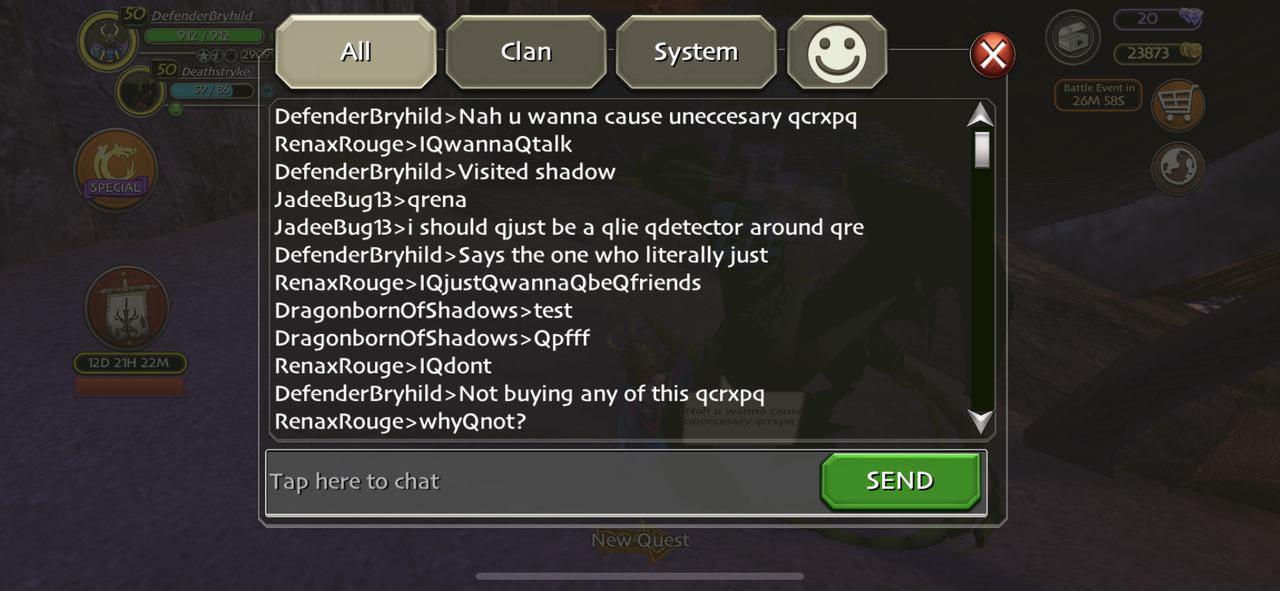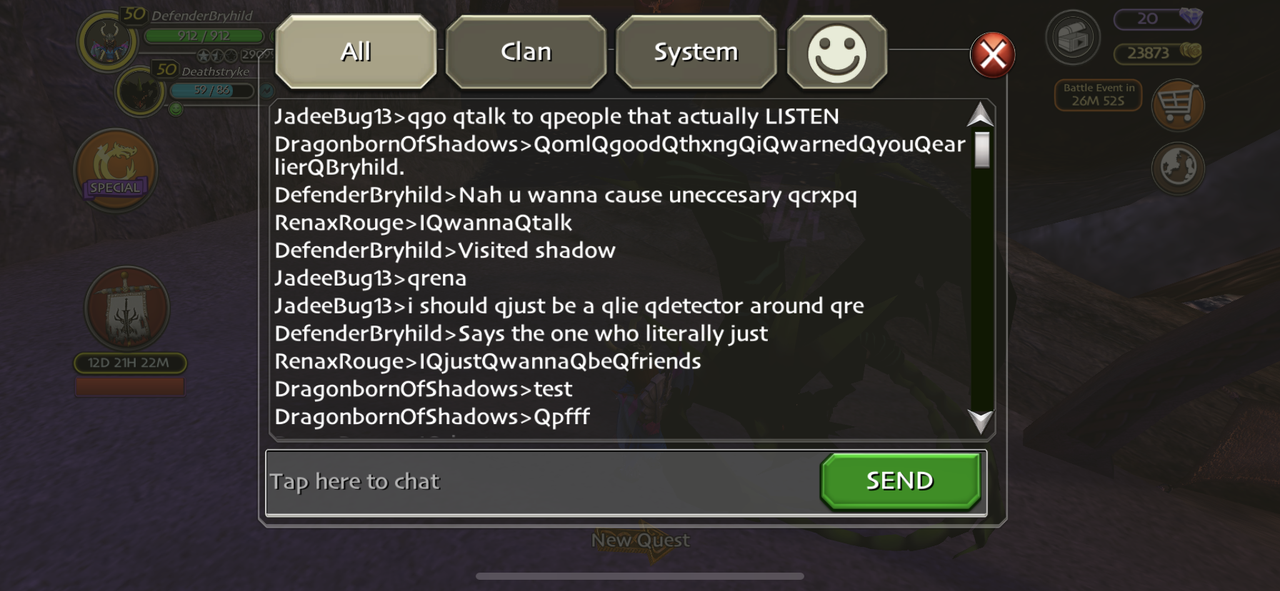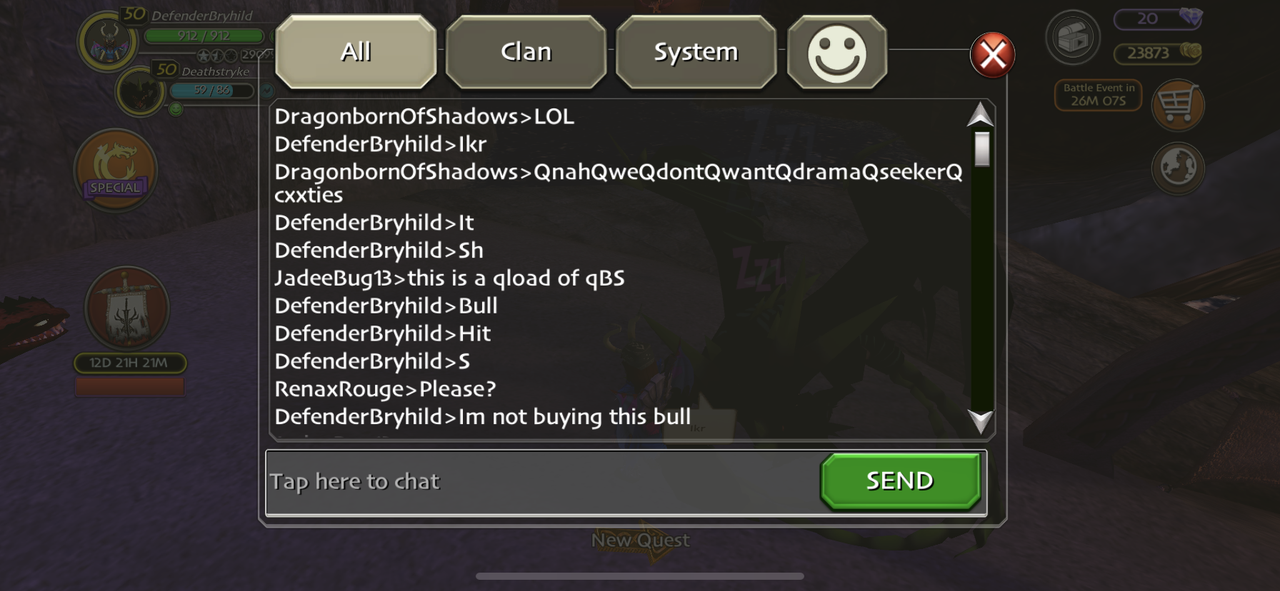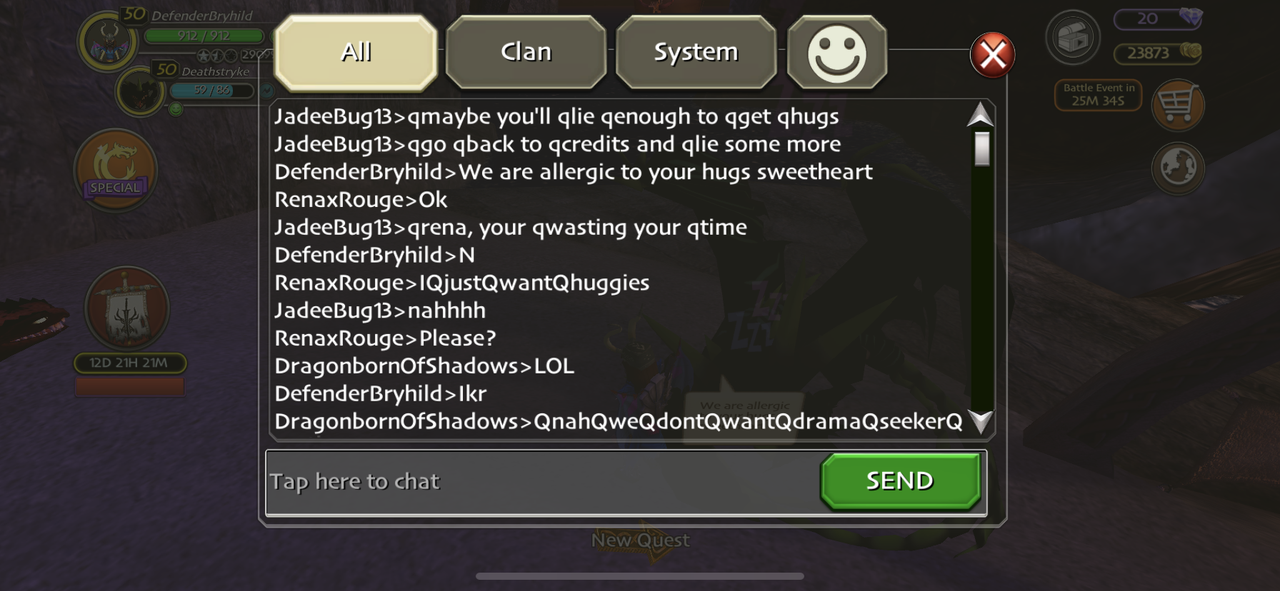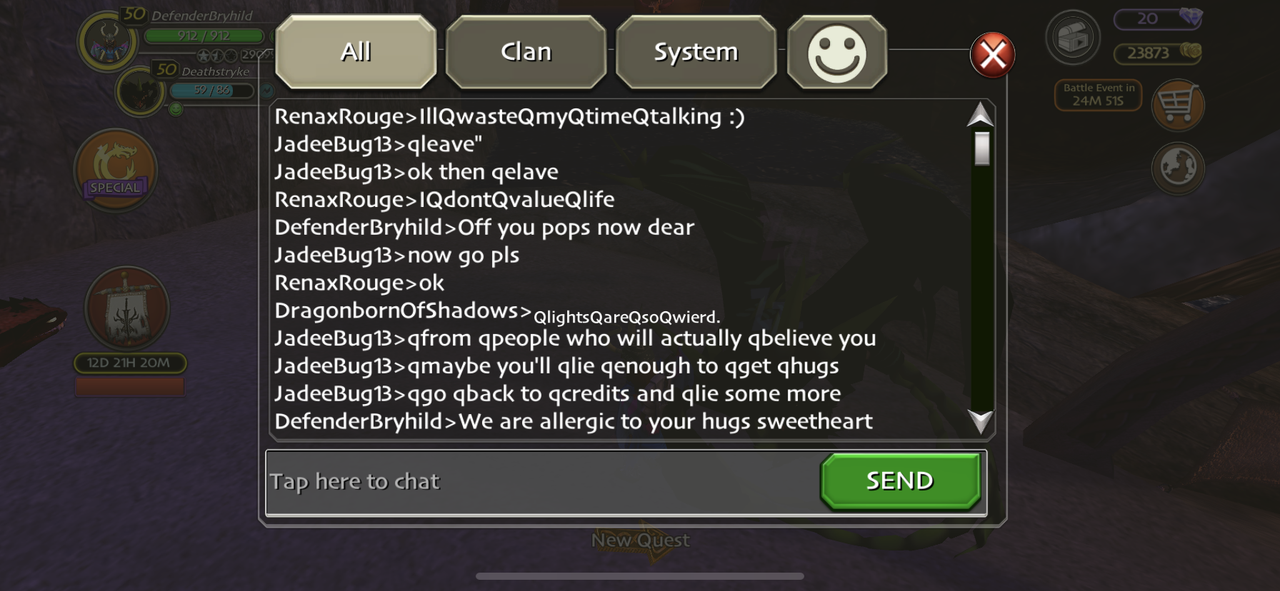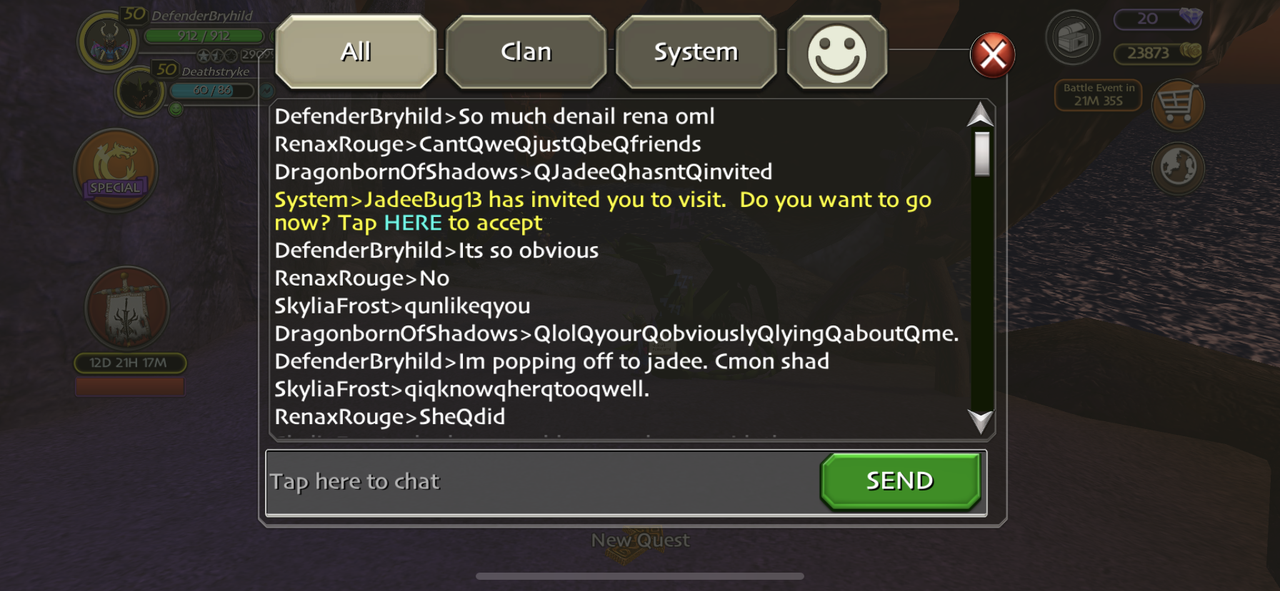 And then when we managed to escape her to JadeeBug's hideout she then clan visits leader again and ye. We eventually had to migrate to glacier and dragon island to get rid of her.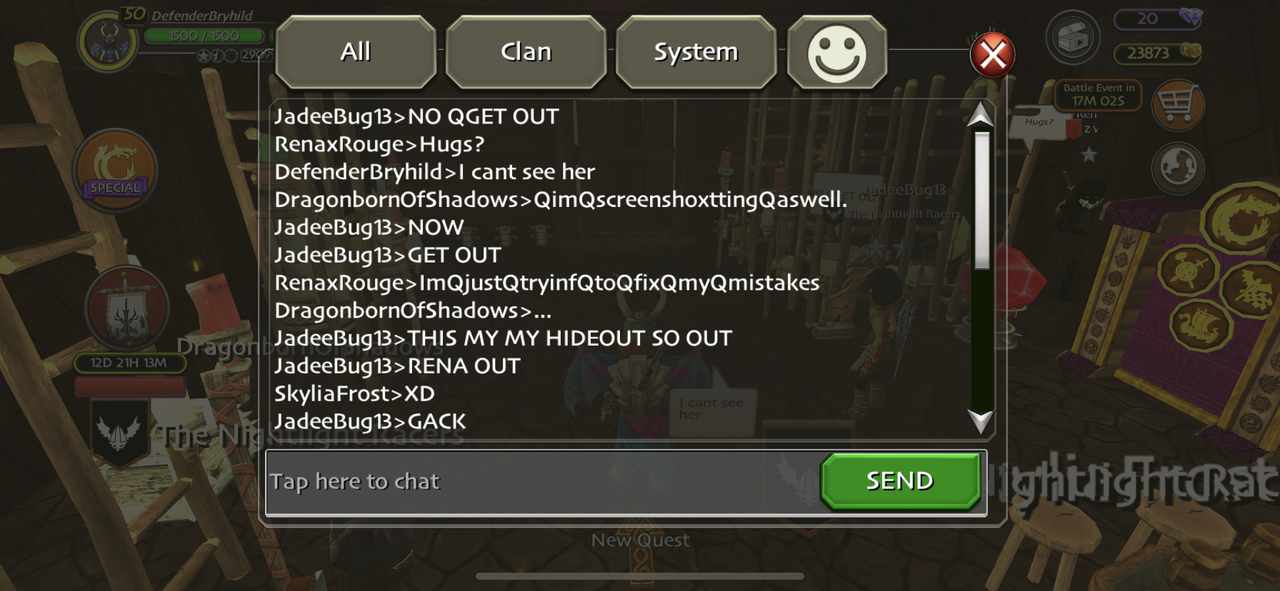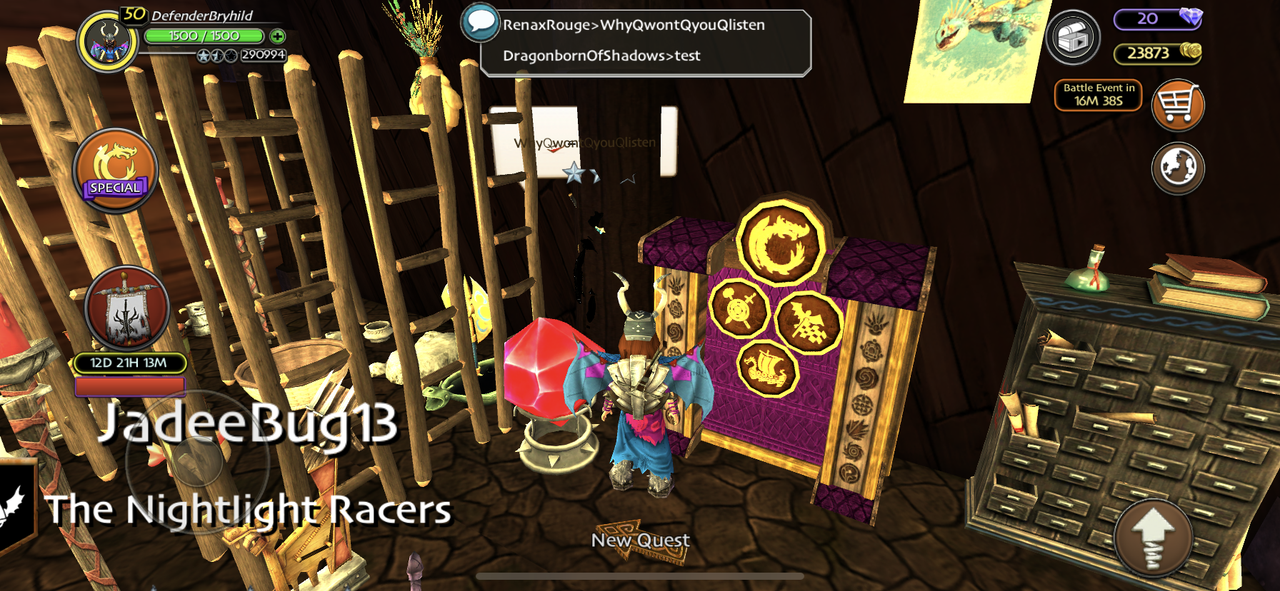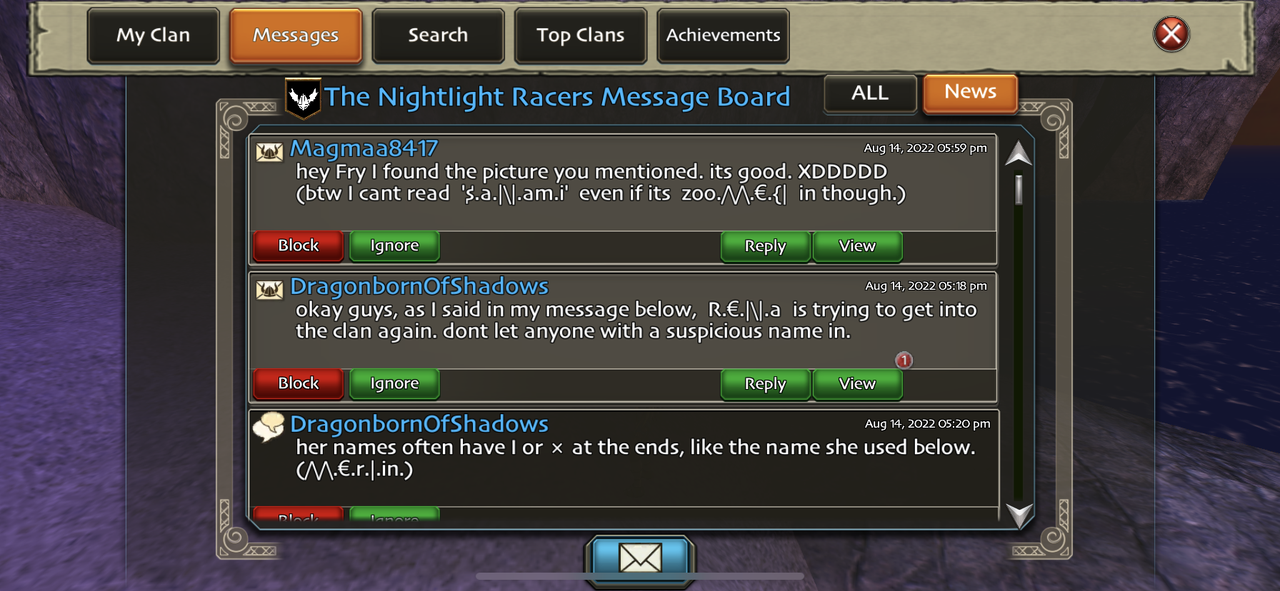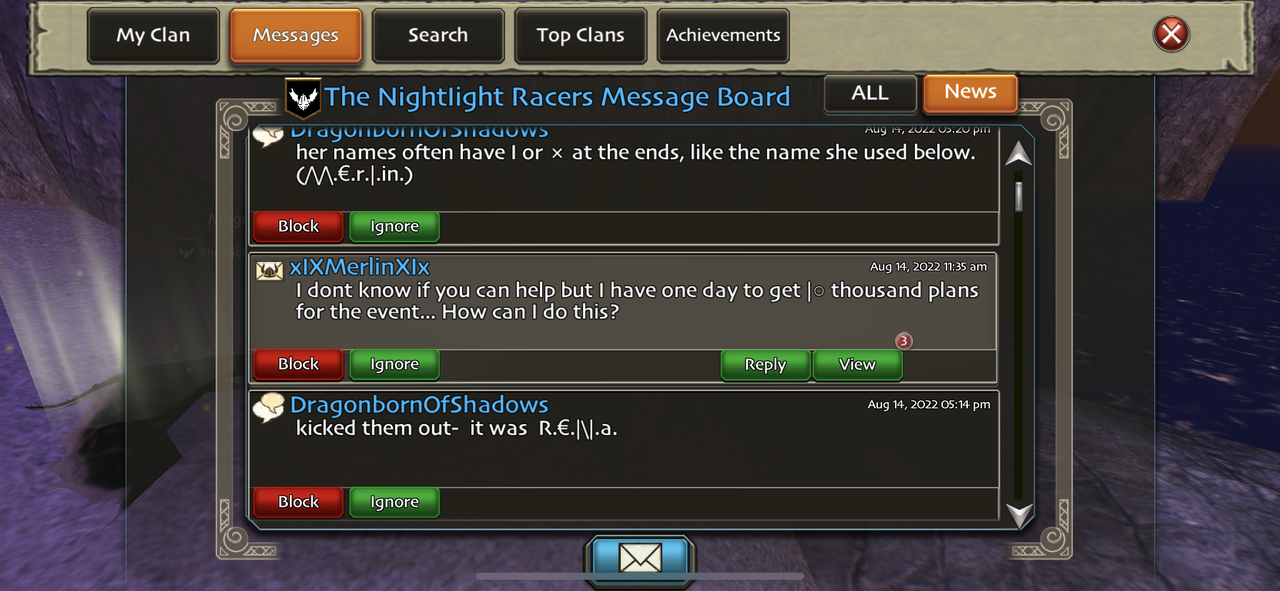 Soooo ye that happened...
Not all information will be shared on here as some of it is only discussed between TNLR and close friends in other clans. If you have any other info please feel free to share with us.
Thank you.
-Bryhild
Sun, 08/14/2022 - 13:38
#1
Tracking
So I've never really been targeted by Rena (until earlier today, but she didn't do anything but asks for hugs again. I have screenshot proof but there's not really much points in posting it here since there's already proof above) However some things happened when I was off of the game. A while before I left the game, I was chilling with my friend at Mudraker island. So yes, this island is full of drama, but my friend was there when I visited so there wasn't exactly much point in leaving. We started to talk about old jokes we had, and someone (being one of Rena's many accounts) started basically questioning us. At first we were just chill about it and answered some of the questions but then my mentioned friend had to leave. Rena's account begun questioning me further now that he was gone and I answered a decent amount of questions, which lead back to TNLR and the origination of these jokes. Now that I've explained that, let's move on to what happened after my old account was deleted.
All of this information goes by the Leader of TNLR and therefore I have no proof but their word for it, but I've heard of drama including this player and also the fact that she legitimately questioned me means that it's definitely likely she's telling the truth.
I had left and everybody was kind of clueless of where I was. After my account was deleted I had took a break from the game, all in all done with it after all that had happened. So I was never online. While I was inactive, one of Rena's alt accounts (actually being the one that questioned me) started using information that I'd told her as well as further information (just so everyone knows, I have no idea where she got this information, but it was likely from other sources like Lola and Winter, again mentioned above) and started st.alking Shadow and somewhat using this information against her. (I don't know exactly how, I may edit this post if I ever look into it more.) She never said that she was me, but she knew random things such as the jokes I had explained and some colour codes that were only between me, Shadow and another old friend. (The reason behind this colour is it was my really old clan's signia colour. Honestly don't know why in the world I remember this, but if you wanted to know then there you go) Mostly due to this colour and the more private jokes, everybody thought this was me and that I had turned against them (for some reason. HaVe MoRe FaItH iN mE gUyS! Jk) and so they were rather upset before revealed that this was in fact Rena in disguise. Again, she was likely not impersonating me, just informing my clan that she knew a lot about them, and tricking them into believing it was me by accident.
Other then that, I have heard that she is a gaslighter. Everything in this section could be lie or truth, all other then her faking her d.eath, so don't take it the way that I believe ANY of this or don't believe it.
Rena apparently is s.ui.cid.al and has shown signs of telling people that she will c.ut herself (I do not know if this was more them once. I will remind you, all this information goes off of Shadow and I have not researched it deeply.) and has even faked her d.eath once simply for the attention. There is also a claim that she once said that she seeks for attention only because she does not get enough in real life. She has made others believe that she is facing a lot of pain, again, whether this is true or not I do not know. Because of that people blindly follow her and try to help her. Personally I cannot blame them for that, I have faced gaslighting before online and in real life. The one thing I know is that she has started rumours including Shadow and others in the clan. More people then just The Nightlight Racers have s.uffered because of her, but I do not know of many claims that have been made from others. If you want to delve deeper into that then you can. But there is one (or 2) last thing I want to say.
In numerous pictures above Rena claims to be changing. I really hope that that is true. If you are reading this and you are Rena, this section is subjected to you. I am sorry that you have caused far too much drama for any of TNLR and others to trust you anymore, but if you really are changing, then good on you. It is a hard thing to make a change and I am proud of you, again, only if you are doing what you have made out to be. I wish that you carry on trying with a fresh start. However, I don't think any of us want your Huggies (,;
If you are not changing like you have claimed to be, then I am dissapointed in you. Why pretend to change when you can do it for real? Either way, I hope you realise what you have been doing is not for the best and that you decide to take a step forward and put it to a stop. Leaving the past behind you is always the best option.
And the last and final thing is that to understand further what Gaslighting is, there is a long video on the topic of someone who has been taking part in such toxic behaviour. The name of the video is 'How a YouTuber Ruined a Community - the Story of Euphoria's Wings'.
Rena has been doing almost all things in this video, and this will help you understand why she is bad enough to get mentioned in not just 1 forum topic, lol. Anyways, sorry for this absurdly long message XD I just had a lot to say. Which is strange because I have literally only been targeted by Rena ONCE. I guess it is because I've been targeted before and it is not a great thing to go through. Anyway, Frenchfry of Furynam Fantasy OUT! [salute]