Winter Wonderland
Vikings, grab your warmest outfit and join the Dragon Riders in their snow-covered adventures as they welcome Snoggletog into campus!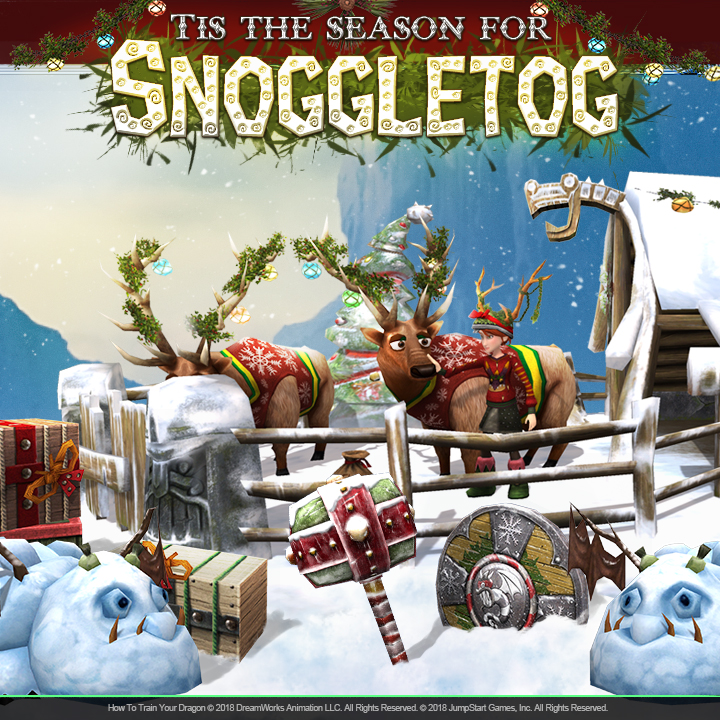 Snow has started to fall on campus turning the School grounds into a winter wonderland and sending Vikings to the Trading Post looking for warmer weather. Hiccup was prepared for this and has filled the shelves of the post with warm festive clothing, including colorful sweaters and fluffy hats.
Alongside these toasty items, Vikings have also found cheerful décor for their farms including snow dragons and gingerbread houses. However, the Vikings are more excited about the arrival of the sweater-wearing Elk! This farm animal has arrived ready for the season with a warm winter sweater and decorated antlers!
Vikings can start visiting the Trading Post to add these time-limited items as they embrace the Snoggletog season!