will we ever get a real hobblegrunt
so like the hobblegrunt in game is actually a threadtail and while I like threadtails, I'd rather have a real hobblegrunt. Hobblegrunts are SO cute and I wish they'd be added to the game. I guess they'd have to go in as a threadtail though since their species name is already being used
anyone else want this?
__________________
Phoebe|(fee-bee)|23|Art and Animation Student|She/Her
#ShortSigs
in love with Owl City
Tumblr: Tiggyloo | Twitter: Starshas_Gem | Let's Play Channel: Top Spin Gaming
Viking Name: Rathia
Main Dragon: Blood Scream the Titan Screaming Death
Edit done by Wildvanity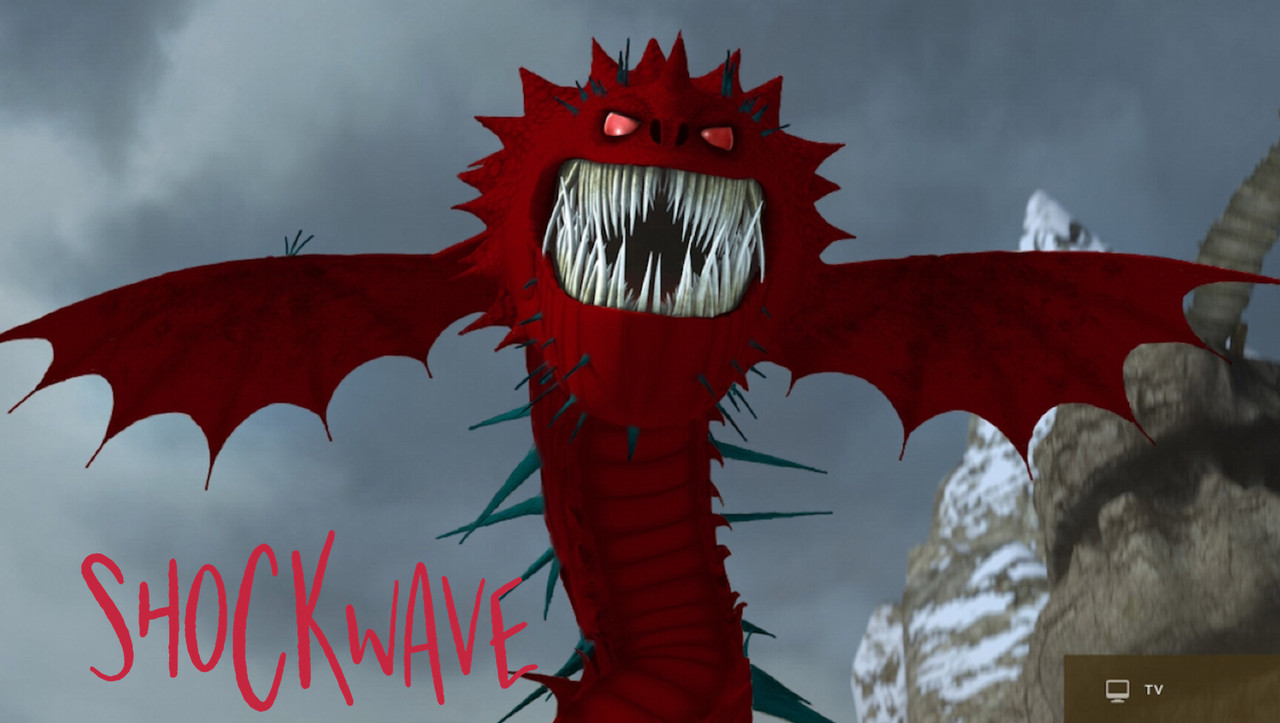 Edit done by me
Edit done by me
Edit done by me
Sun, 04/14/2019 - 00:19
#1
<>
I'd definitely love to have Hobblegrunts in SoD. I wasn't around when they added the Threadtail/Hobblegrunt, but I think I've heard it was a copyright issue, so we probably won't get them any time soon
__________________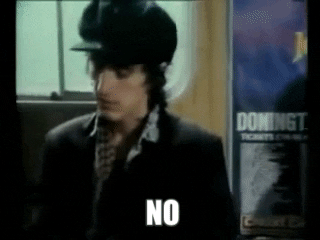 that's what you need to no


elder of Immortal Midgard Lightning, picture by yaxmi


part of Dreki Riddari

Things you don't need to know about me and my dragons to stay alive: My viking's name is nightrainOfSummer. She's not really a character, rather a version of myself. I do have a story but it changes a lot so I don't write it here. My second viking's name is HighwayMintOvO. I named both after amazing songs (Nightrain by Guns N' Roses, Highway to H.ell by AC/DC and Highway Zero by Izzy Stradlin), Mint, our almighty goddess and OvO, the one and only stalker king Psycho Boneknapper.
Outside of game info: I love listening to music, most of my dragons are named after songs. I'm watching One Piece (finally at the current episode) and what I like the best about HTTYD are the dragons. My favourite dragons are the Skrill, the Stormcutter, the Triple Stryke and the Moldruffle. I also play Rise of Berk and I read Warrior Cats (in German). My favourite movie is Into The Wild (no, not only because of the soundtracks... but they're a big part of it too XD)
This is my dragon cave account.
My characters
Those are documents mainly about my dragons, but also adoptables and own characters. I'd like to thank everyone who made art for me, I'm always happy to see others' interpretations of my characters. I'll link them soon. I will also link the songs I named them after, if there's no music video I'll link a live video because they're more interesting to me. If there's no decent quality live video either I'll try to link an audio XD
Nightrain's dragons
Sandstorm
DeadWrong (Dead Wrong by Adler)
icyRoad
Megaphone (Nothing As It Seems by Pearl Jam)
Whisper in the Dark (Whispers in the Dark by Skillet)
Mudhoney (the band Mudhoney)
RiverAndConcrete (River and Concrete, both by Izzy Stradlin)
lightMyFire (Light My Fire by The Doors)
liveWire (Live Wire by Mötley Crüe)
TBone
Dehydrated Coyote (Dehydrated and Milo, both by Izzy Stradlin)
Sweetchbladeknives (Rocket Queen by Guns N' Roses)
KillerOnTheRoad (Riders on the Storm by The Doors)
Papercut (Paper Cut by Nirvana)
Dragon Cannonball (Human Cannonball by Toadies)
Highway Mint's dragons
The Body Electric (The Body Electric by Hurray for the Riff Raff)
Innuendo (Rocket Queen by Guns N' Roses)
Trance Mission (Trance Mission by Izzy Stradlin)
Polly (Polly by Nirvana)
Silent Storm (Silent Storm by Carl Espen)
Rager (The Rager by Kyle Craft)
Calm after the Storm (Calm after the Storm by The Common Linnets)
Battle Symphony (Battle Symphony by Linkin Park)
Black Hole Sun (Black Hole Sun by Soundgarden)
Night in White Satin (Nights in White Satin by The Moody Blues)
Snow (Snow by Izzy Stradlin)
Other dragons
Other animals
Screenshots of my dragons:


Sandstorm


DeadWrong

icyRoad


Megaphone


WhisperInTheDark


Mudhoney


dormantVolcano


RiverAndConcrete


lightMyFire


deadHorse


Asura


LiveWire


TBone


DehydratedCoyote


Sweetchbladeknives


KillerOnTheRoad


Dragon Cannonball


Papercut


Emperor Scorpion


Firework


Demon Stinger


Wildfire


Quatsch und Tratsch
others' pictures
Thanks for the amazing pictures!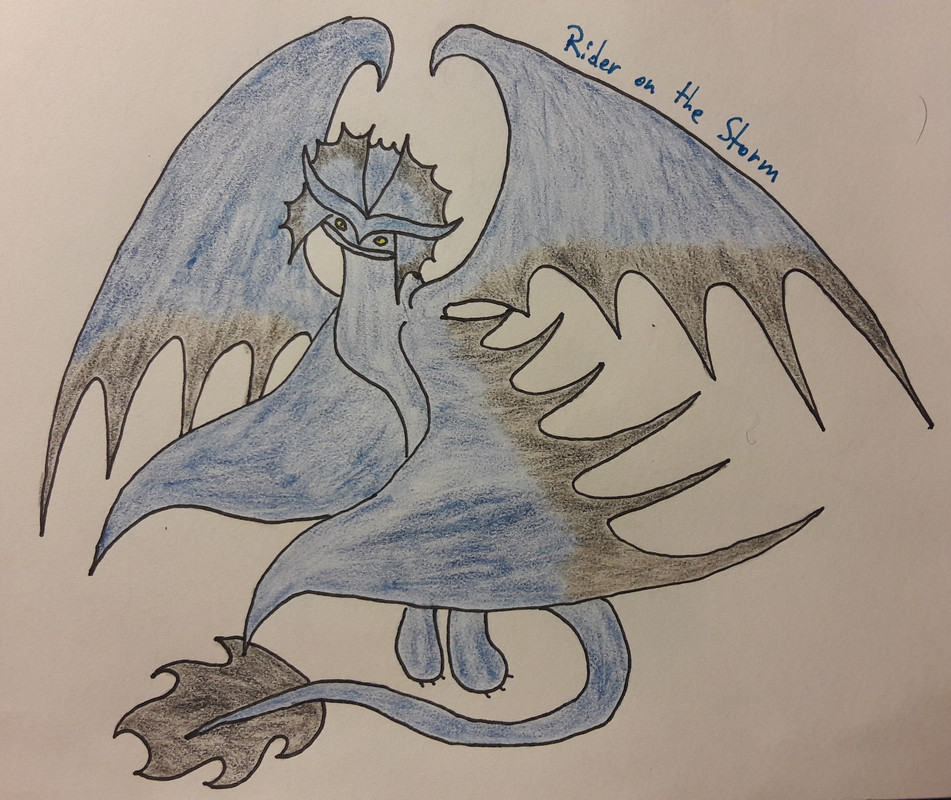 My imaginary Stormcutter by Zikta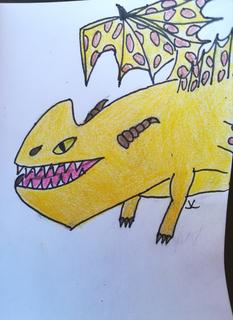 Mudhoney by XxXPurpleHolkingXxX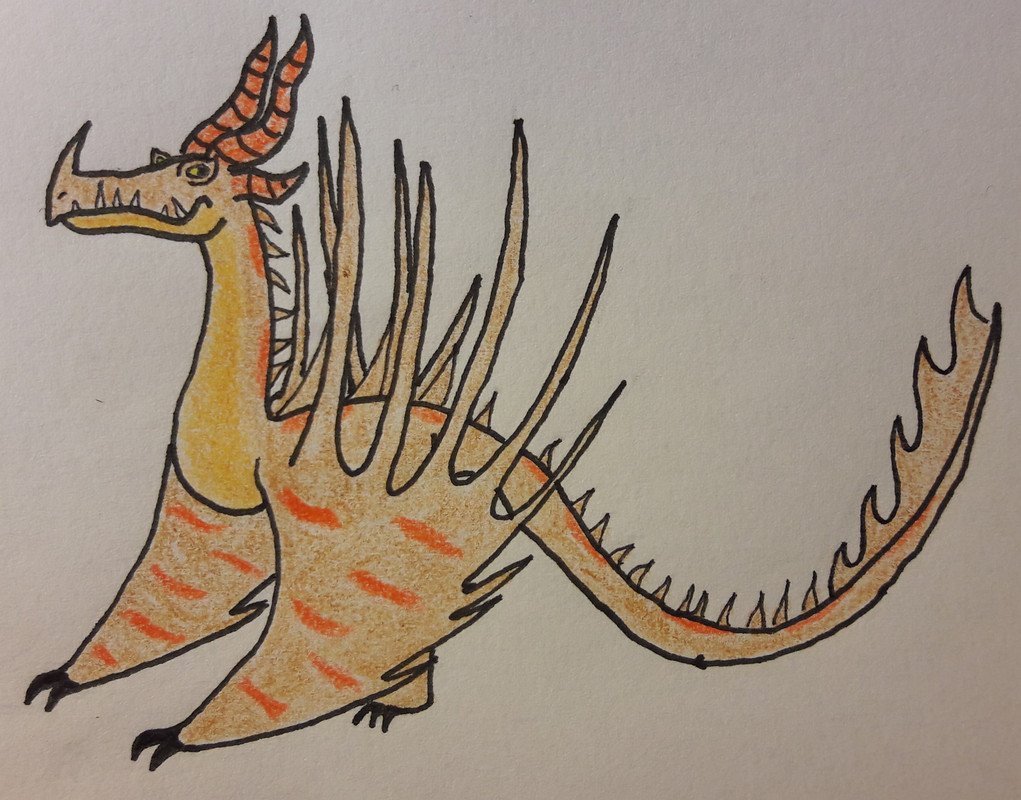 lightMyFire by Zikta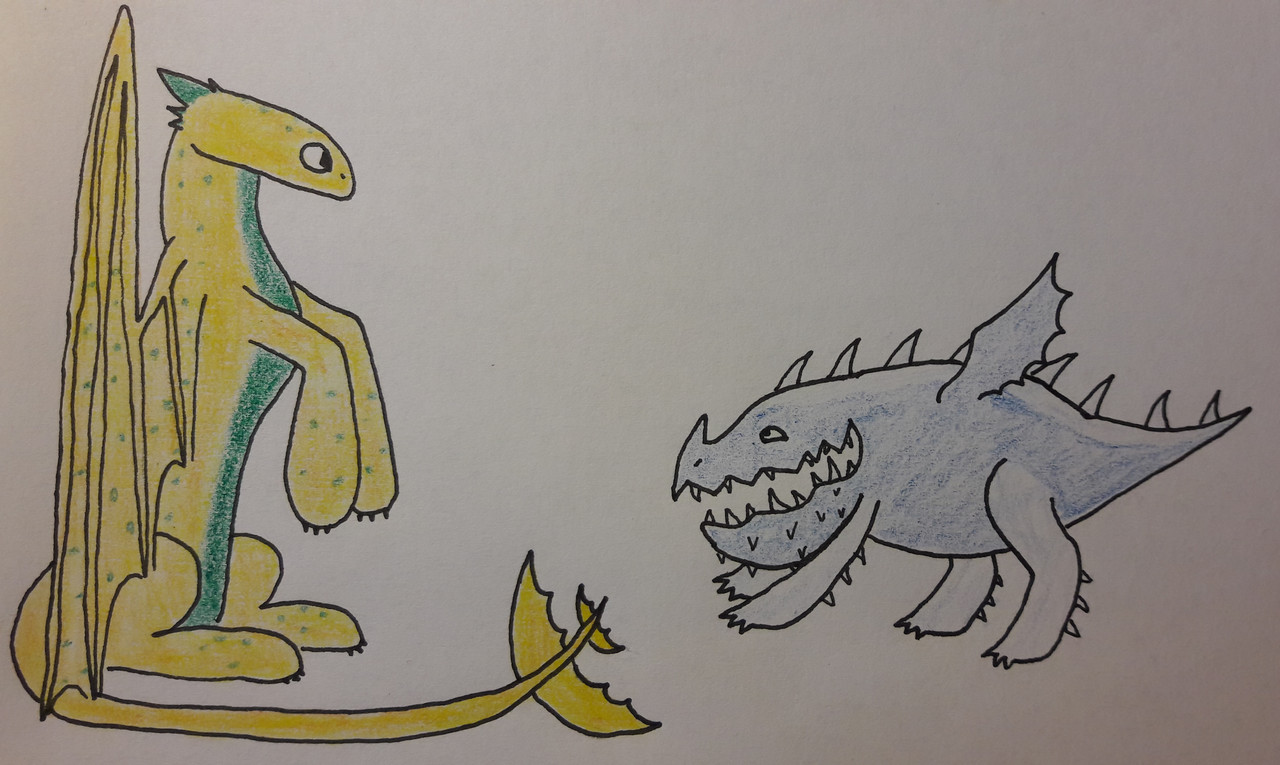 Sandstorm and icyRoad by Zikta


RiverAndConcrete by Wixyigzy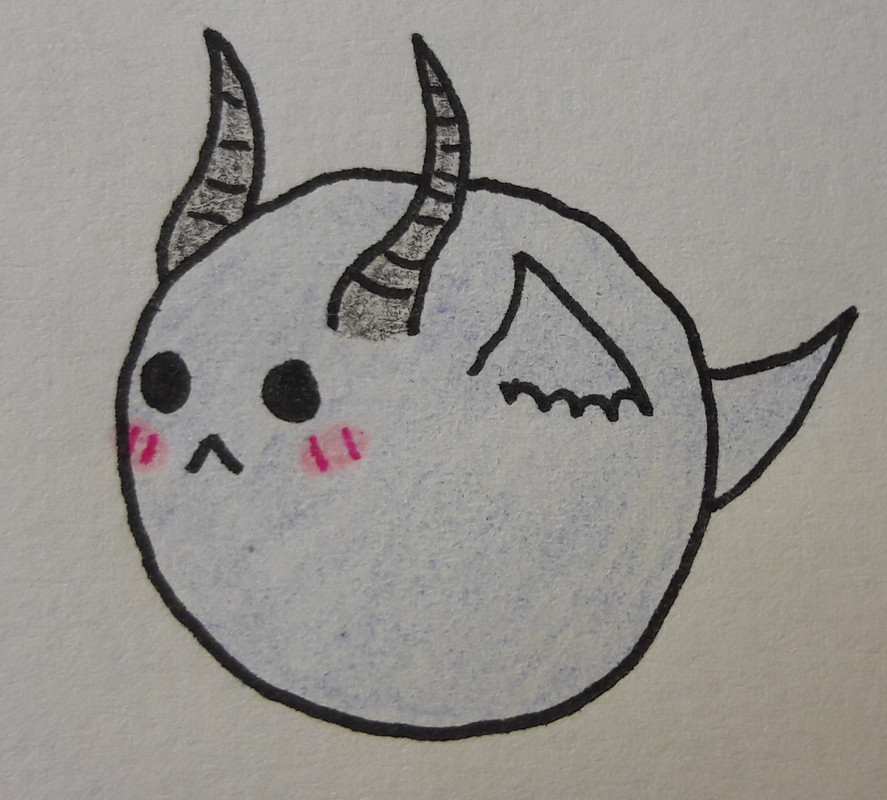 Asura by Zikta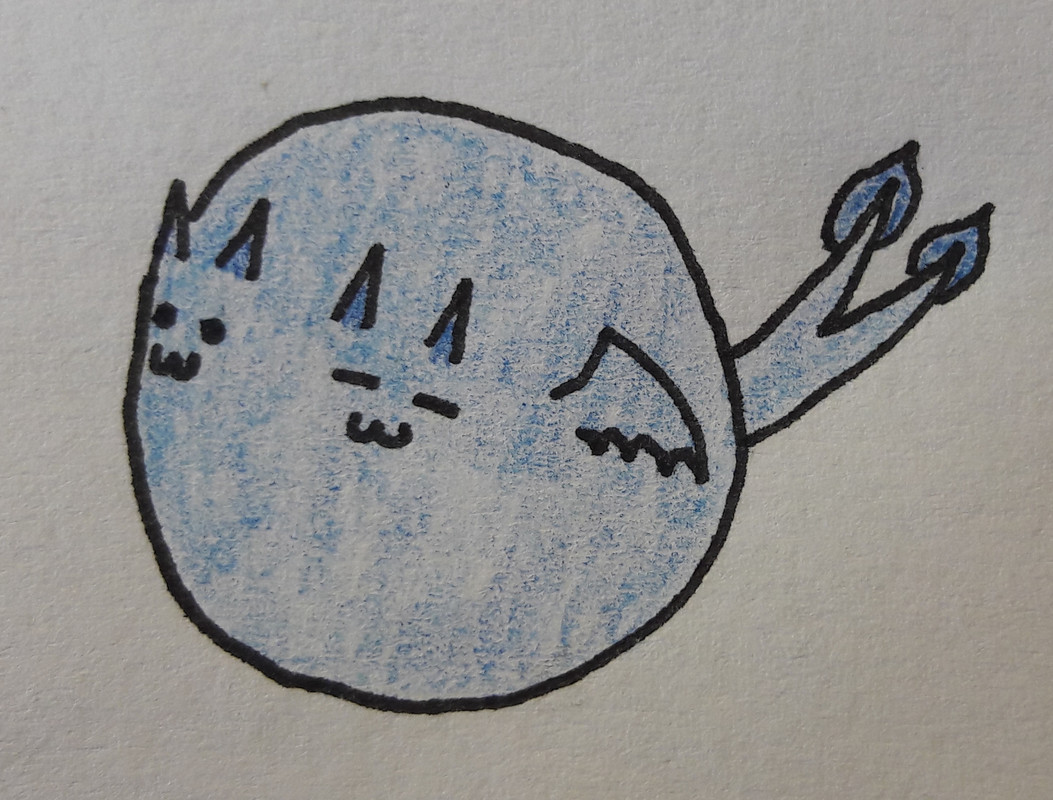 RiverAndConcrete by Zikta

Asura by AntroTyree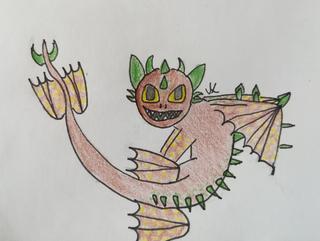 Sandstorm by XxXPurpleHolkingXxX


LiveWire by dogloven

LiveWire by AntroTyree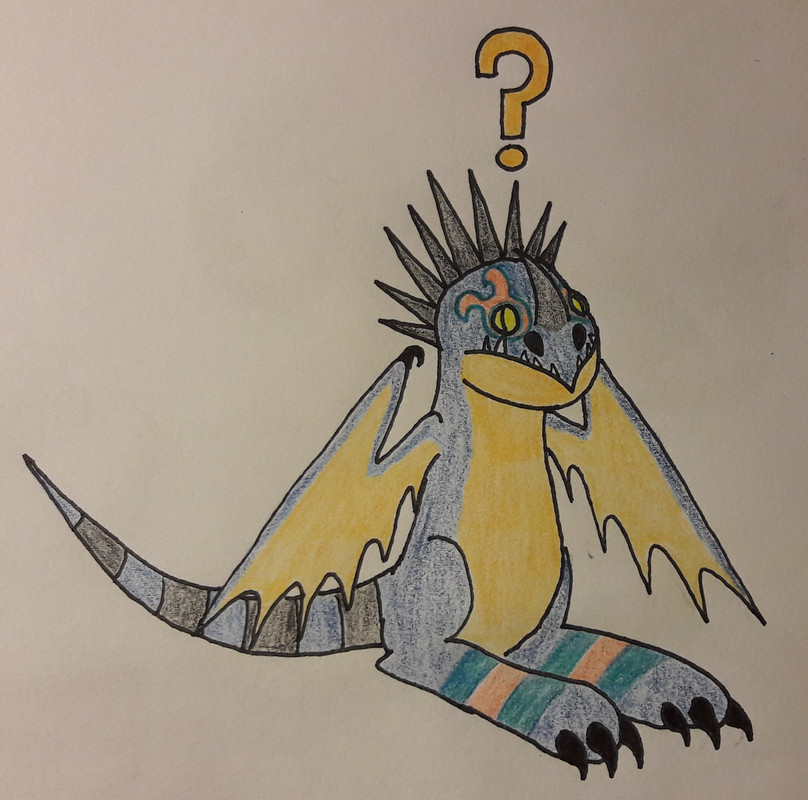 DeadWrong by Zikta



Sandstorm by Zikta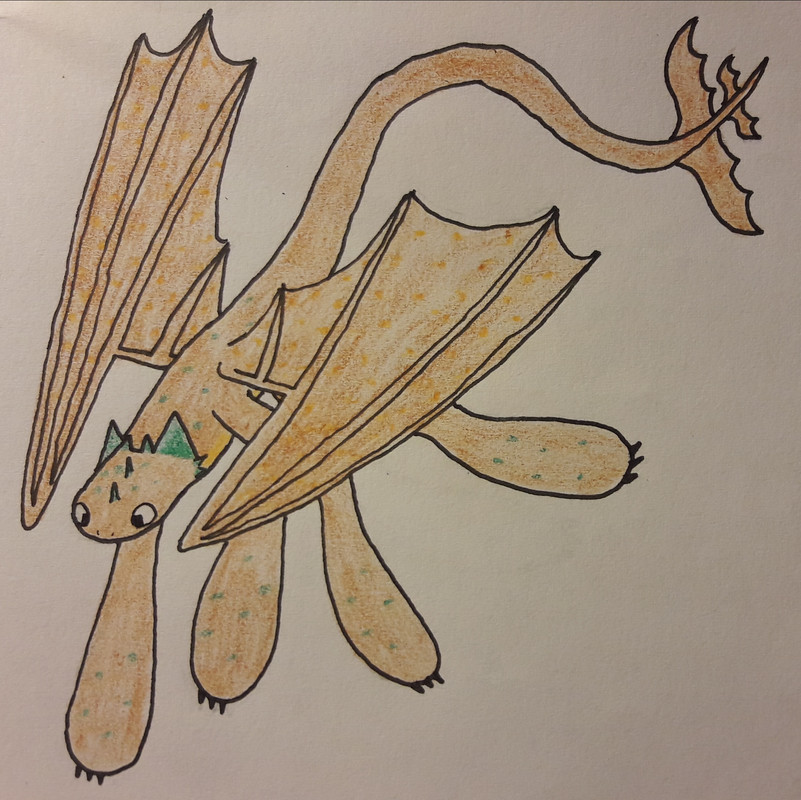 Sandstorm by Zikta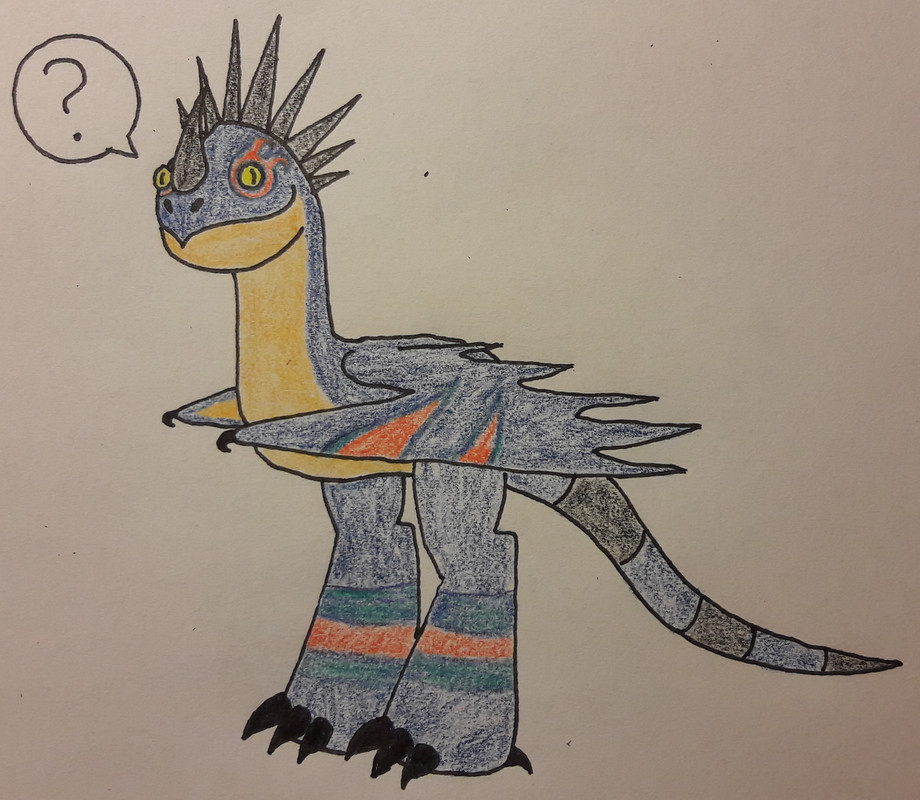 DeadWrong by Zikta

Tiger Baby, a female Night Fury adoptable; base by Wyndbain, colored by AntroTyree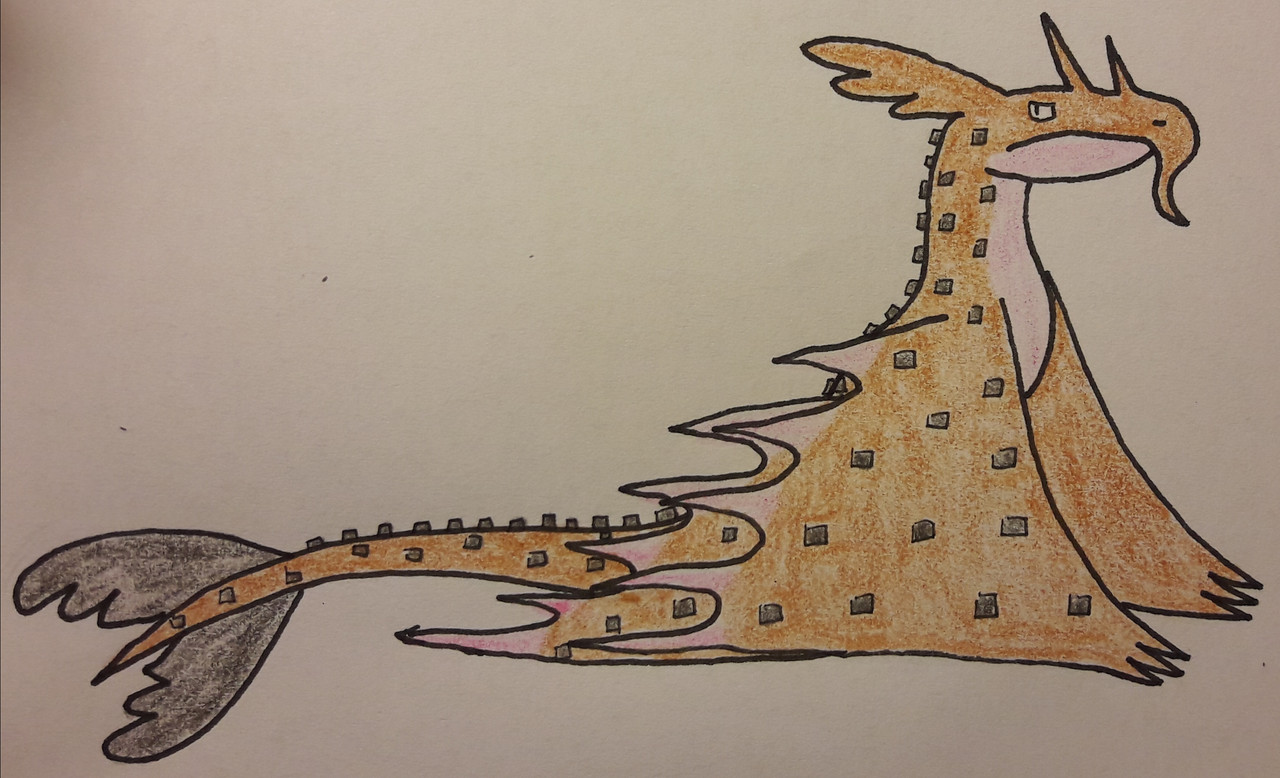 Primal Scream, a female Blazing Firemaw, adopted from Zikta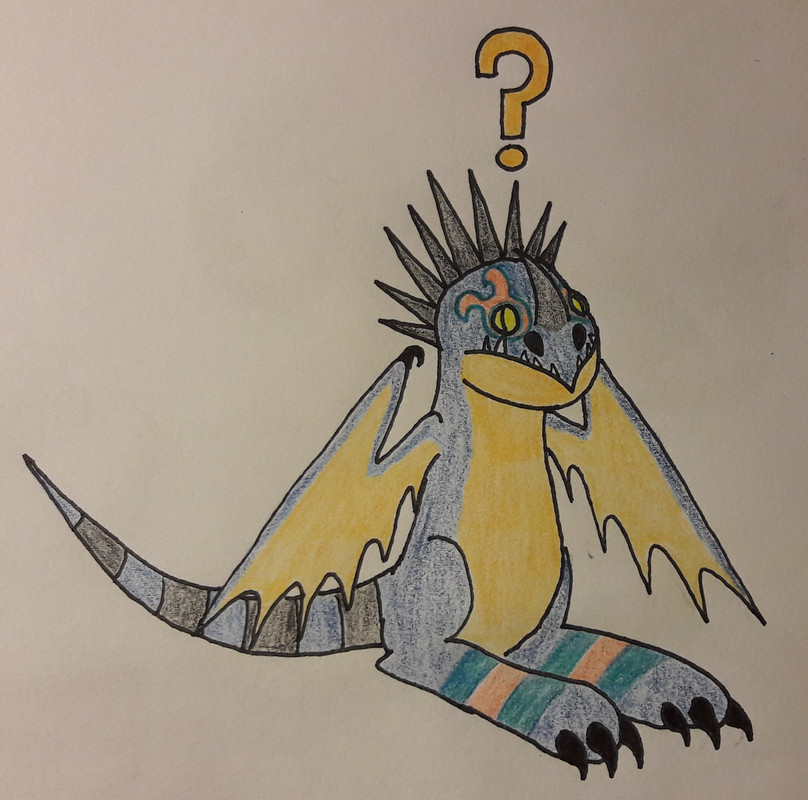 DeadWrong the philosoph by Zikta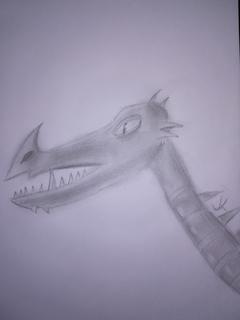 DehydratedCoyote by XxXPurpleHolkingXxX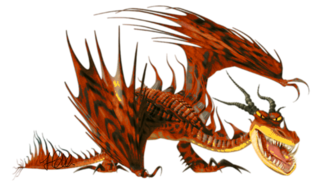 lightMyFire by XxXPurpleHolking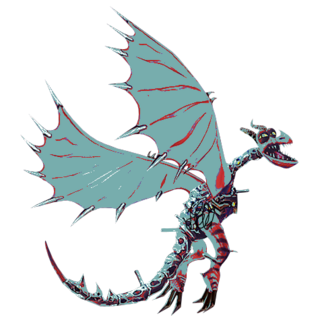 Asura by XxXPurpleHolking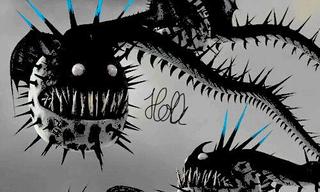 WhisperInTheDark


Sandstorm by XxXPurpleHolkingXxX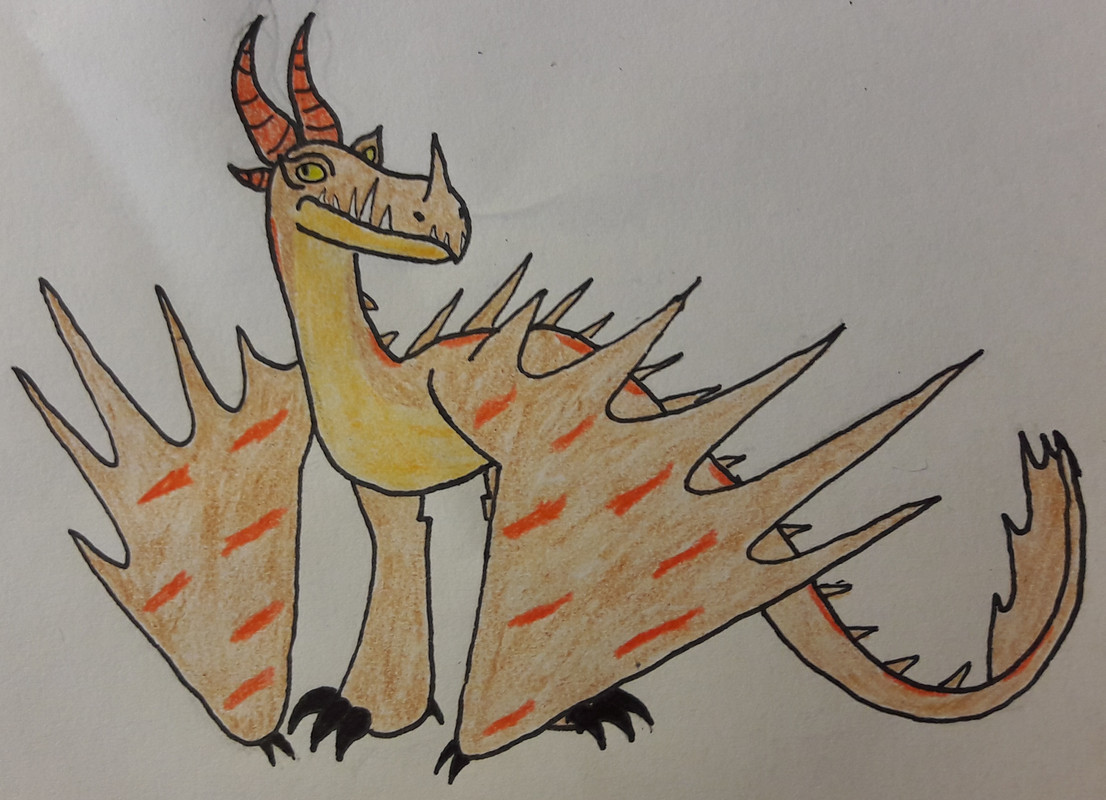 lightMyFire by Zikta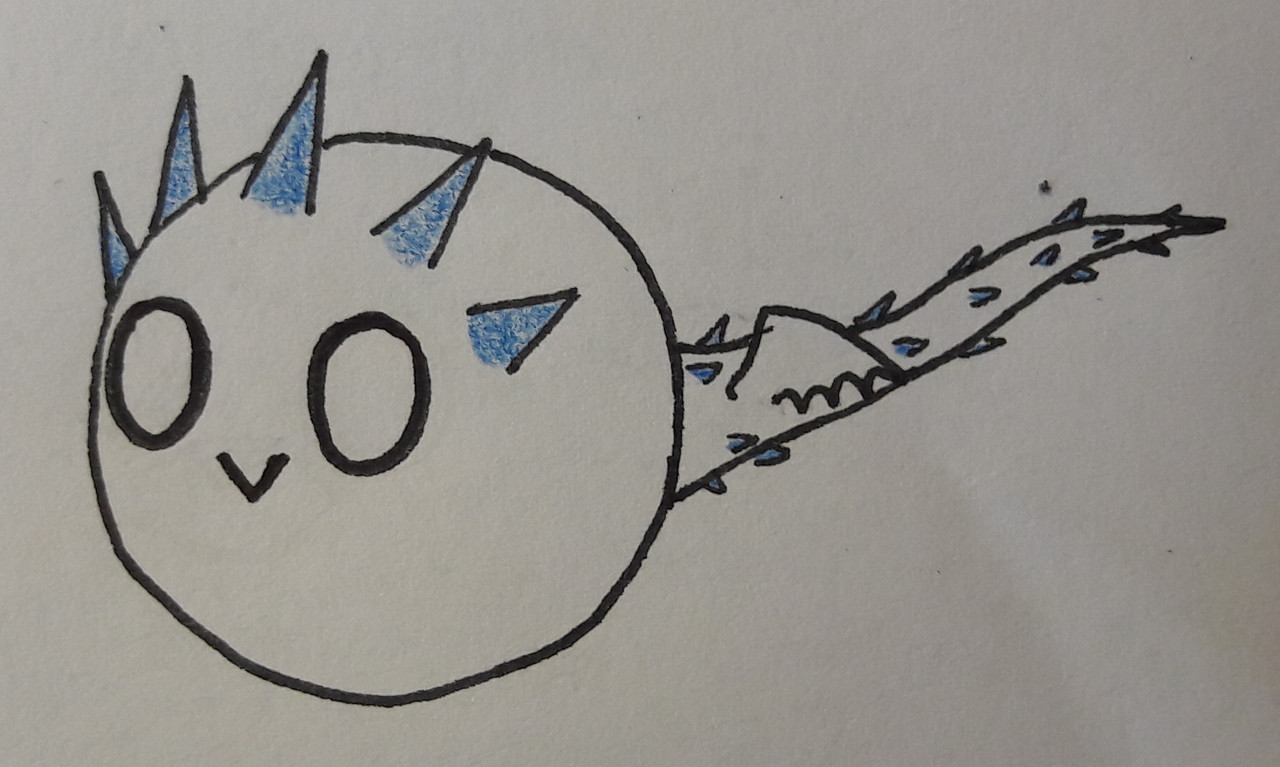 Megaphone after playing in the snow and becoming friends with the one and only psycho Boneknapper aka this happens when you fail to request the right colors by Zikta


my trumpet dragon Allamanda by ScaleFeatherz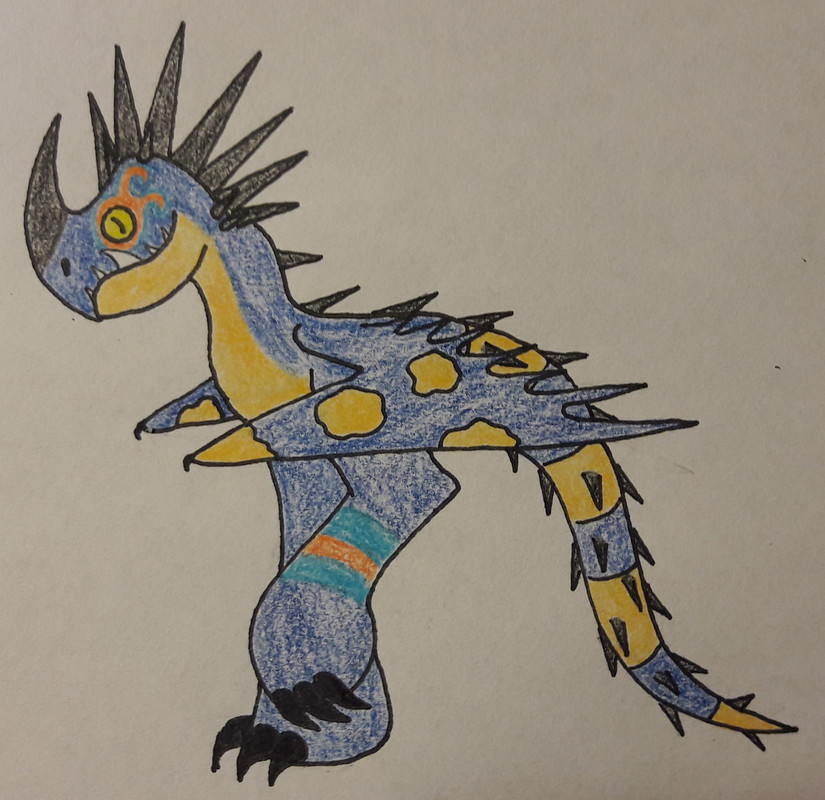 DeadWrong after becoming a titan wing by Zikta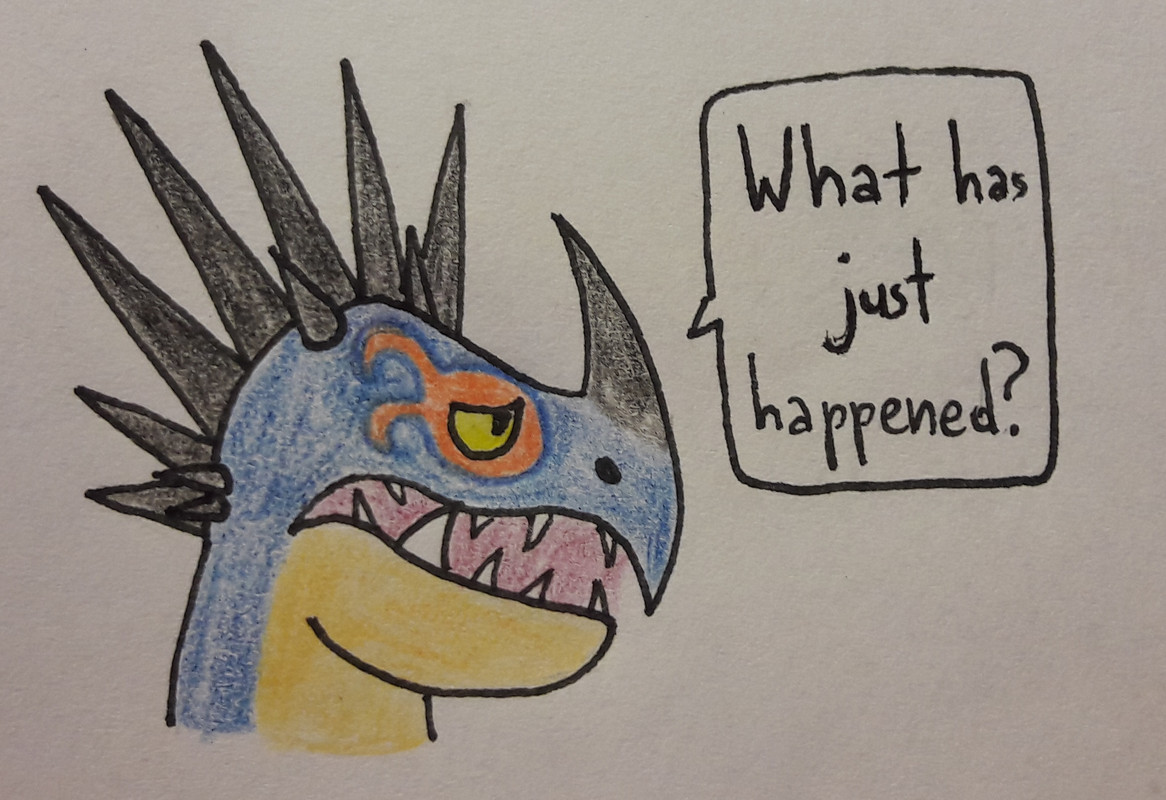 DeadWrong - maybe he has changed by Zikta

DeadWrong - but he will always remain the question marker by Zikta


the psycho Boneknapper and Nightrain by Zikta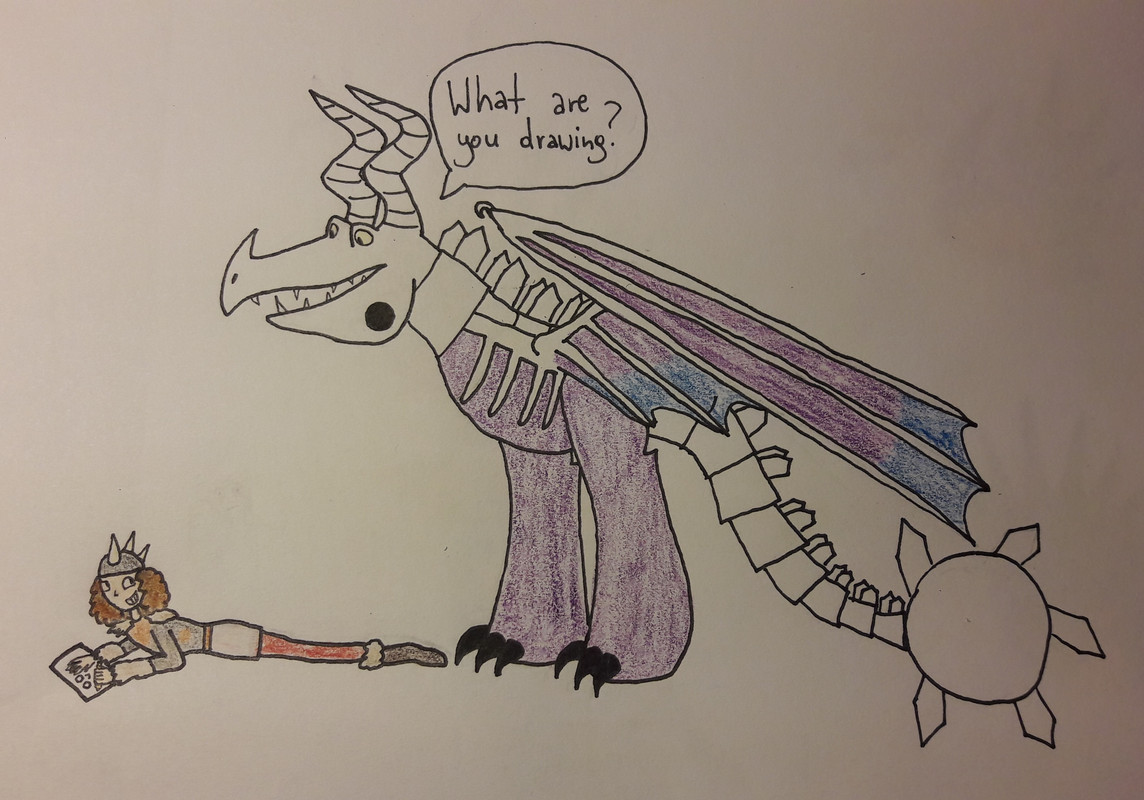 TBone and Nightrain by Zikta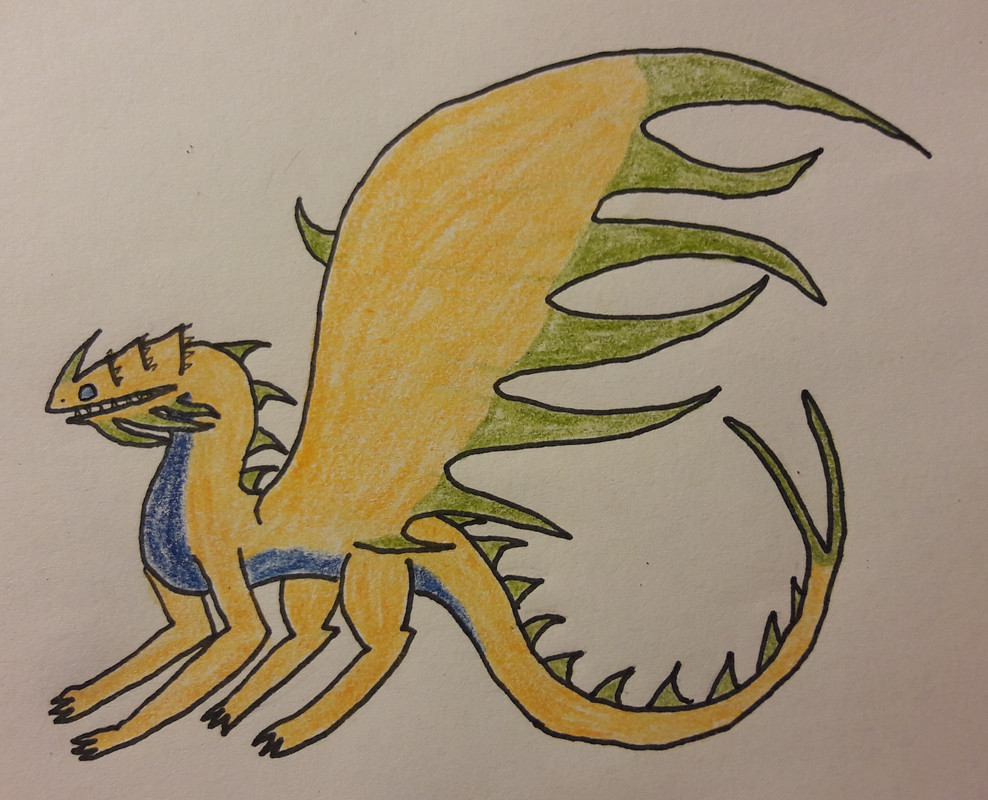 Lucid Dream, a Flightmare chosen and drawn by Zikta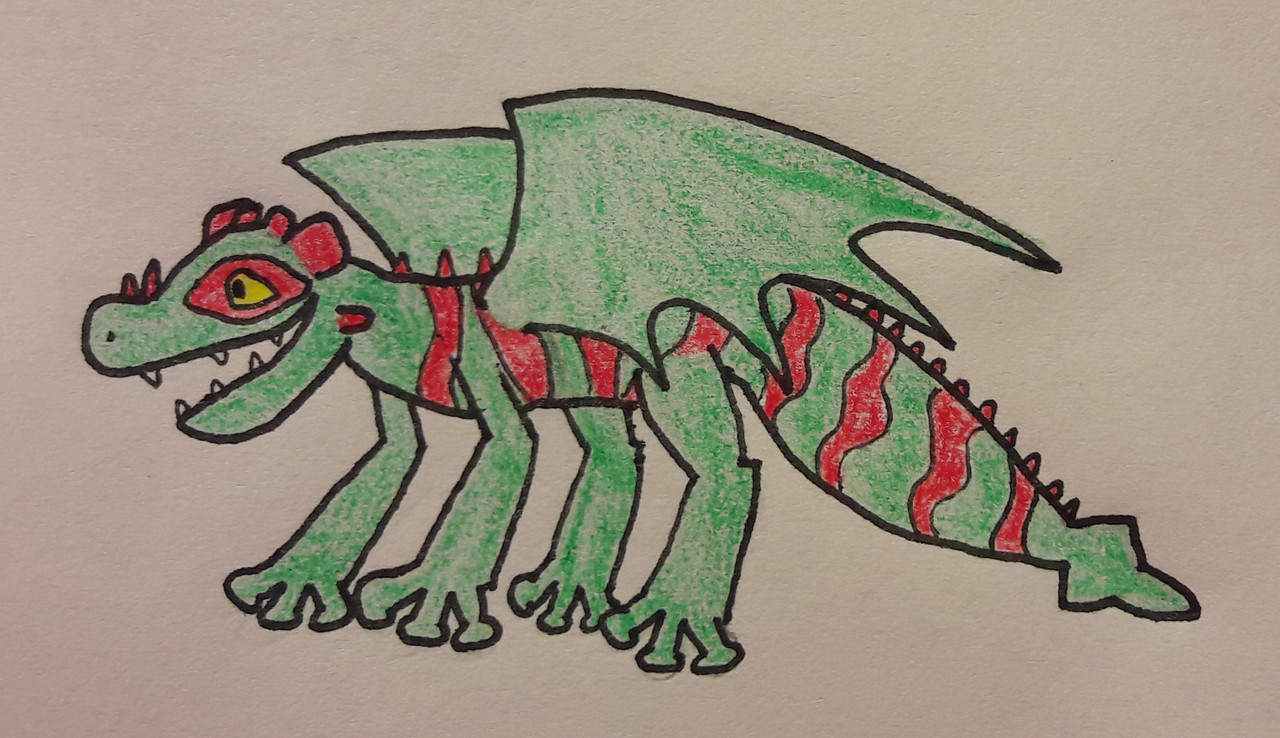 LiveWire by Zikta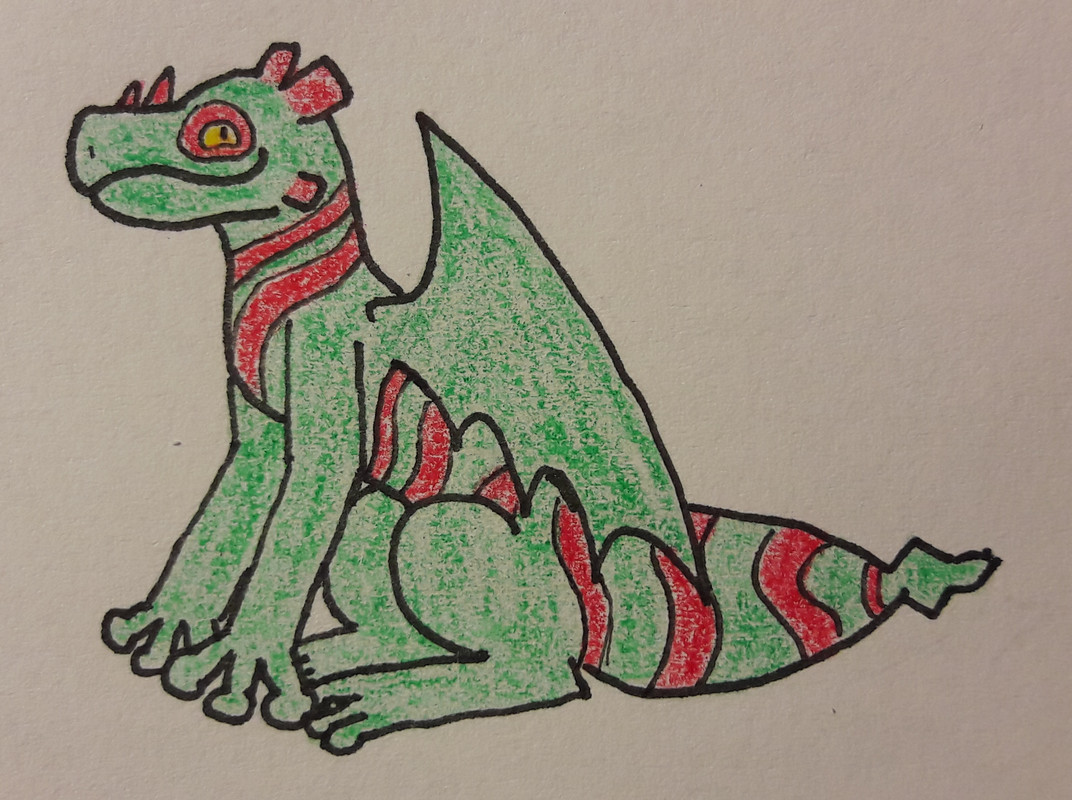 LiveWire by Zikta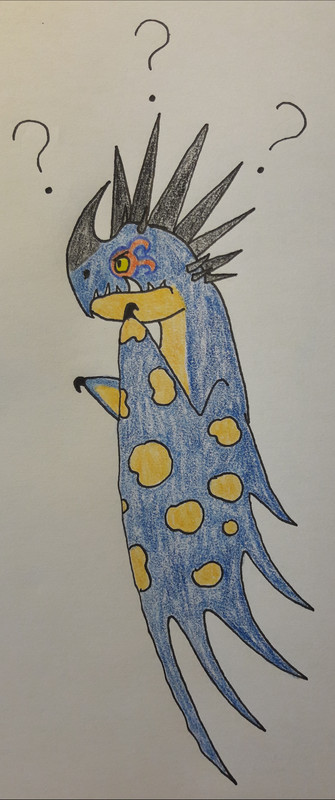 DeadWrong by Zikta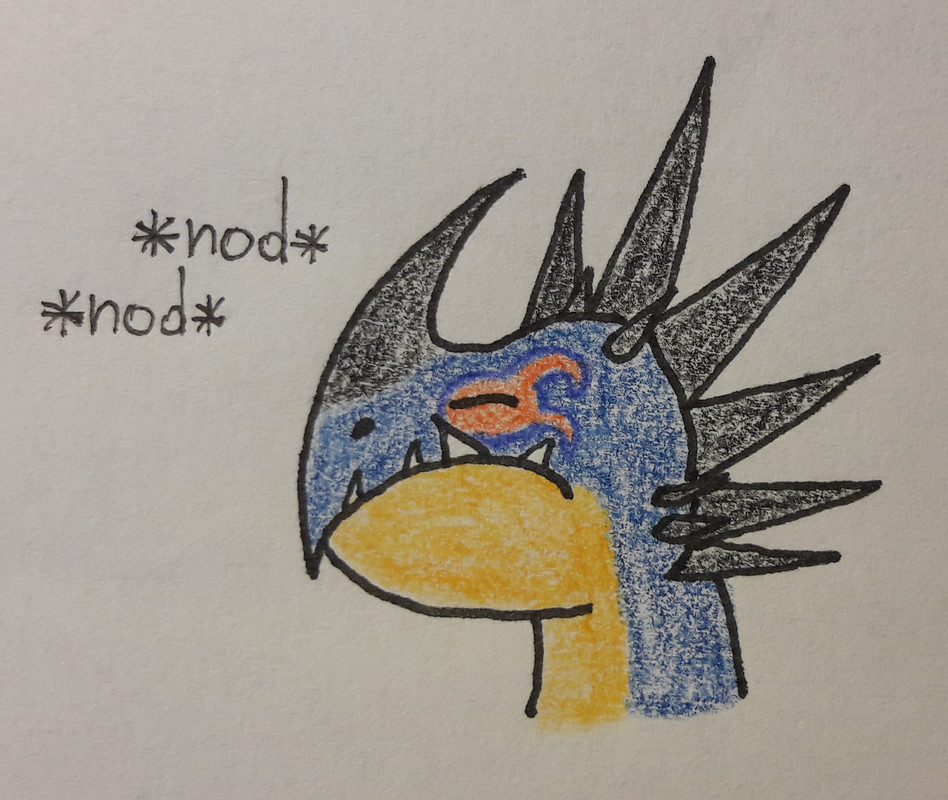 DeadWrong by Zikta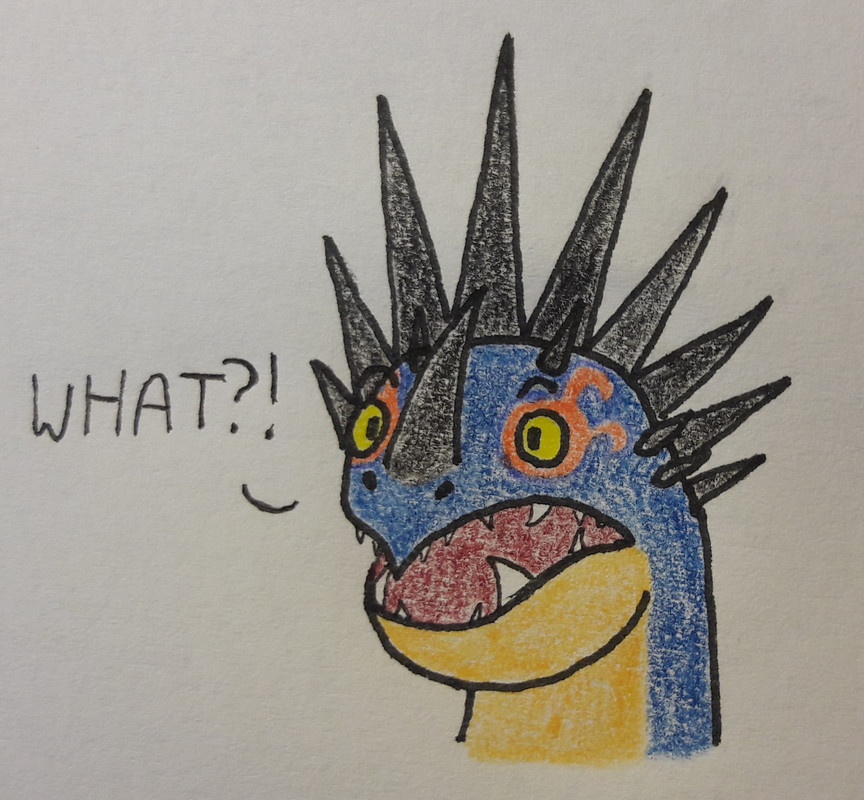 DeadWrong by Zikta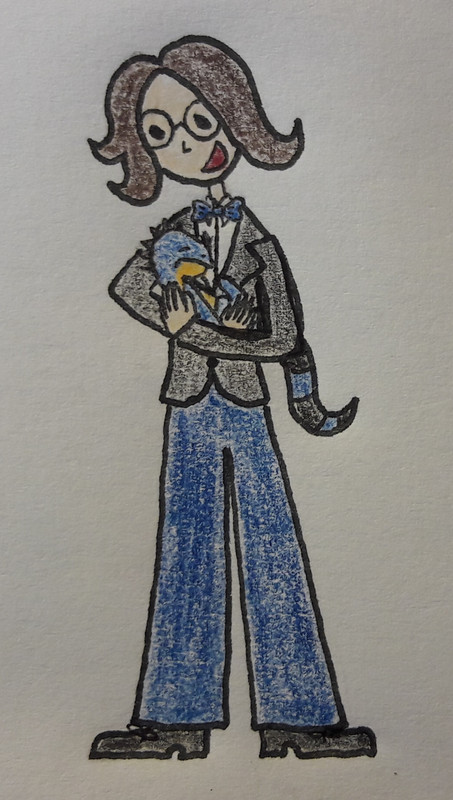 DeadWrong kidnapped by Zikta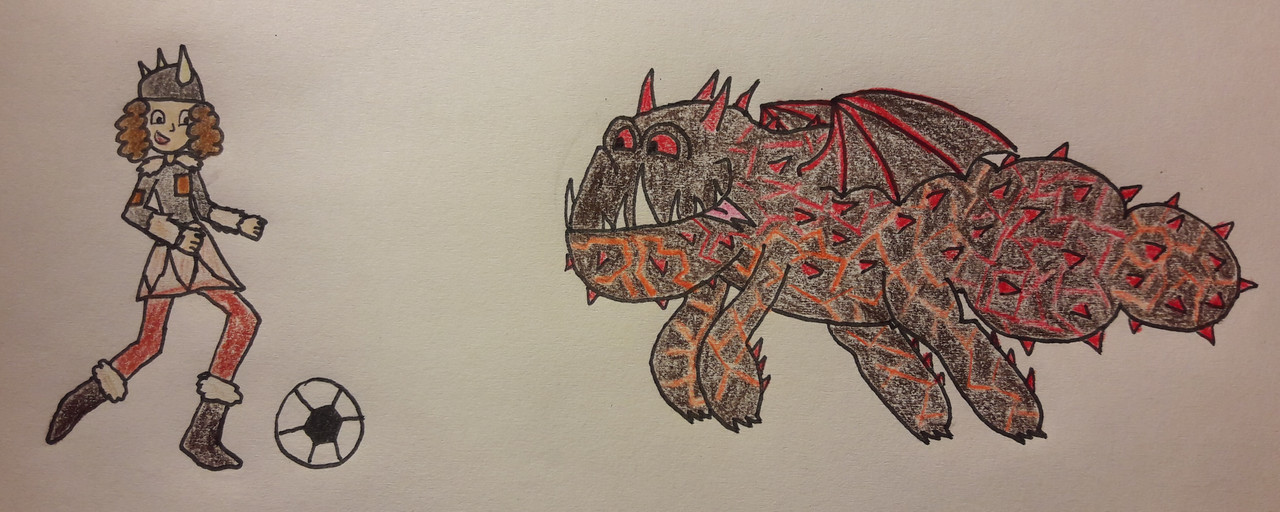 Nightrain playing with Zikta's Gronckle meteor (with helmet, just to be safe, a header is dangerous, you know)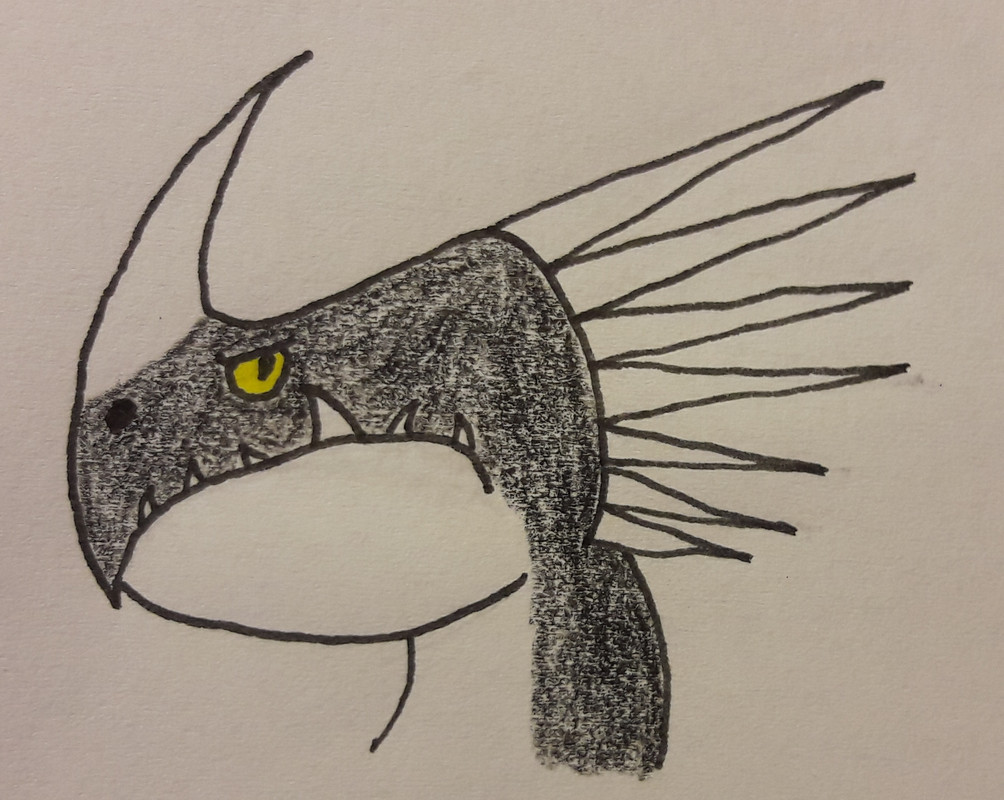 deadHorse by Zikta


my waterproof hairdryer dragon Siccy by TosiLohi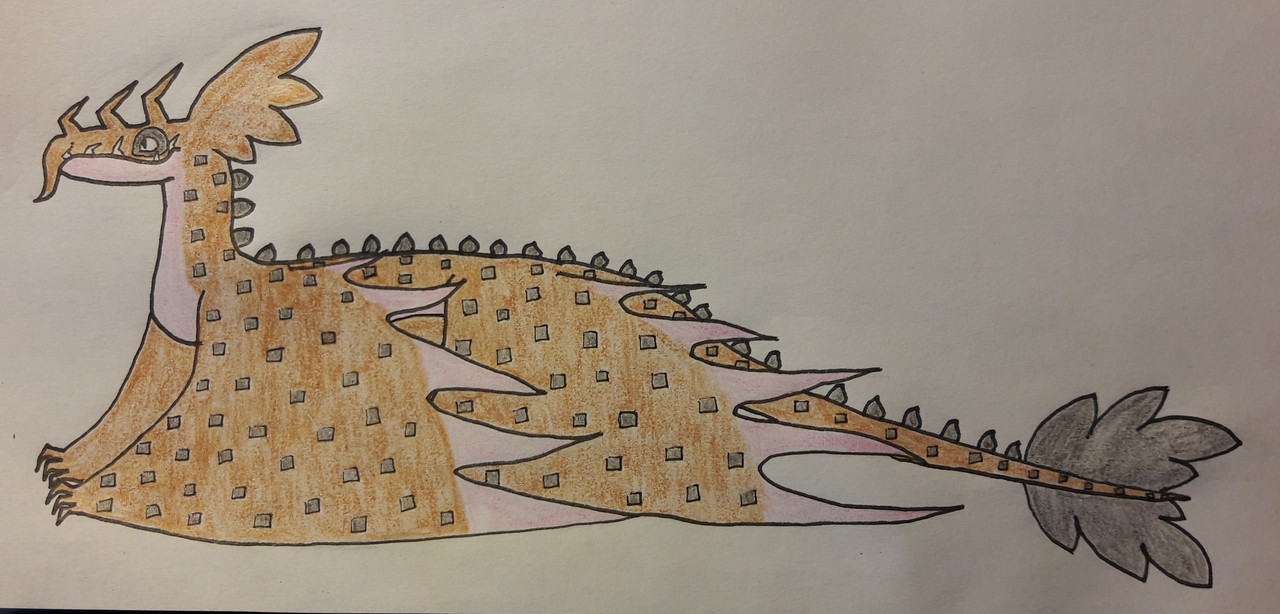 Primal Scream as Titan Wing by Zikta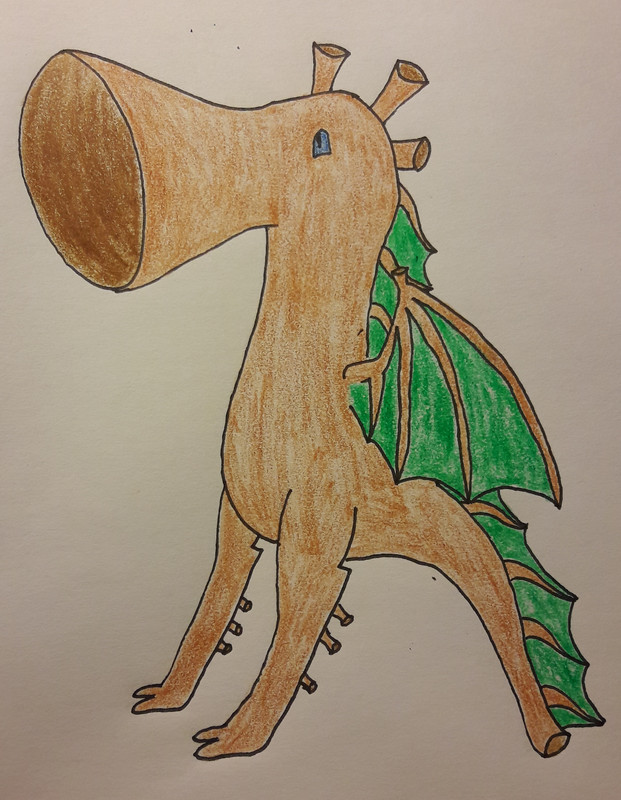 Siccy the titan wing waterproof hairdryer dragon by Zikta



Allamanda the titan wing trumpet dragon by Zikta


Edit of Emperor Scorpion by Zeezur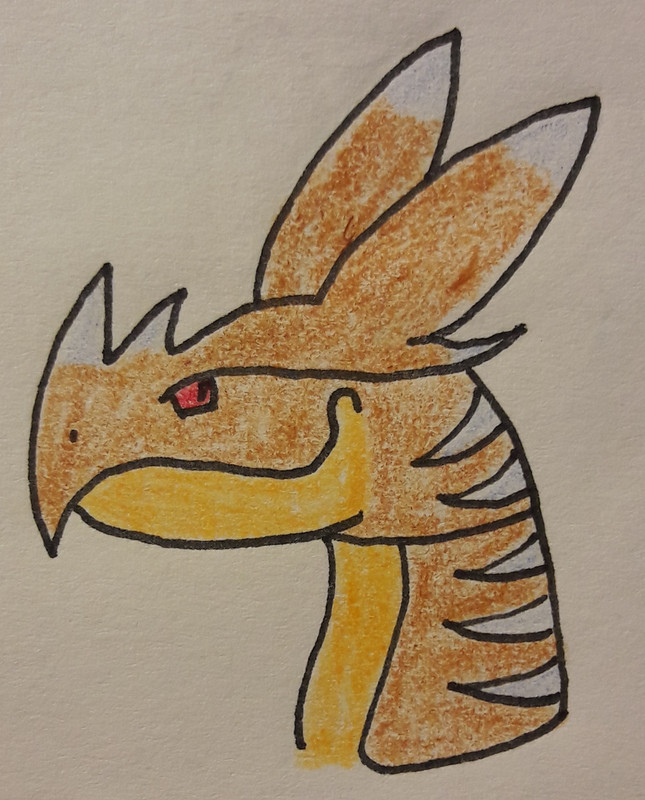 Emperor Scorpion by Zikta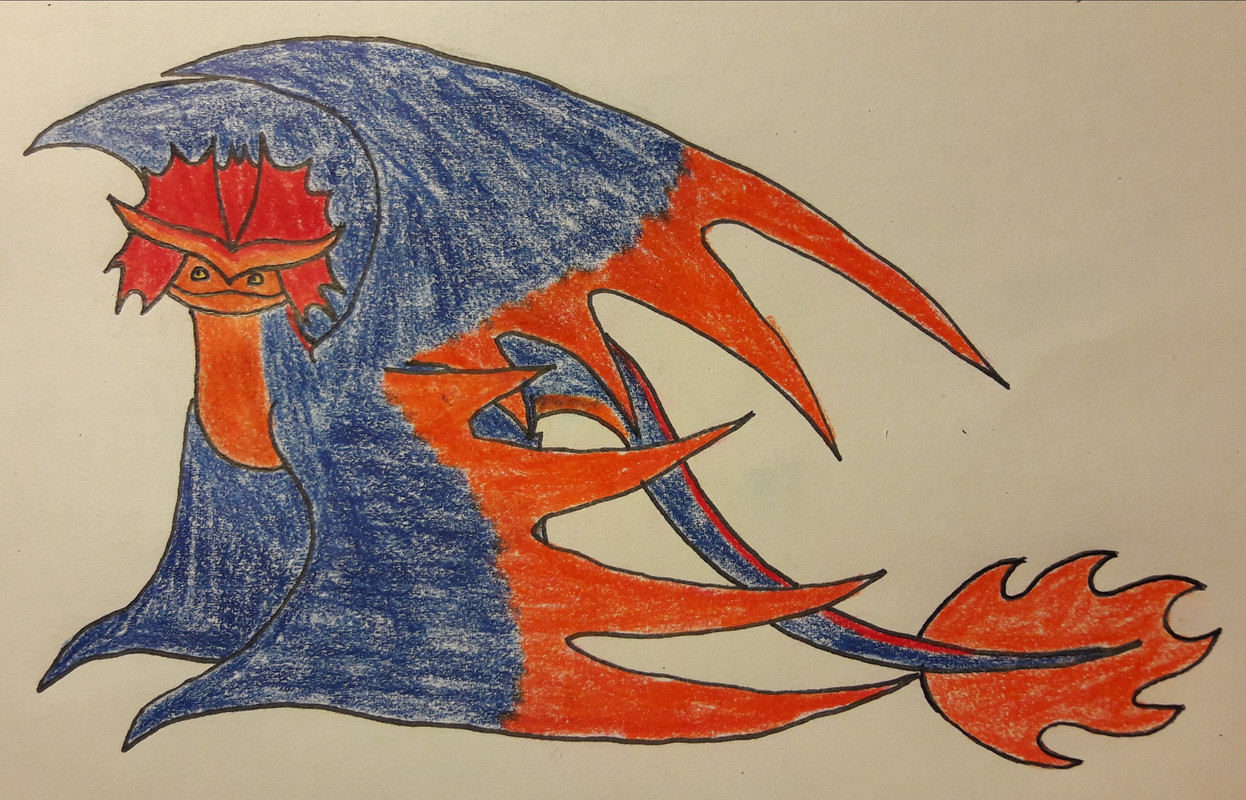 Easter Fire by Zikta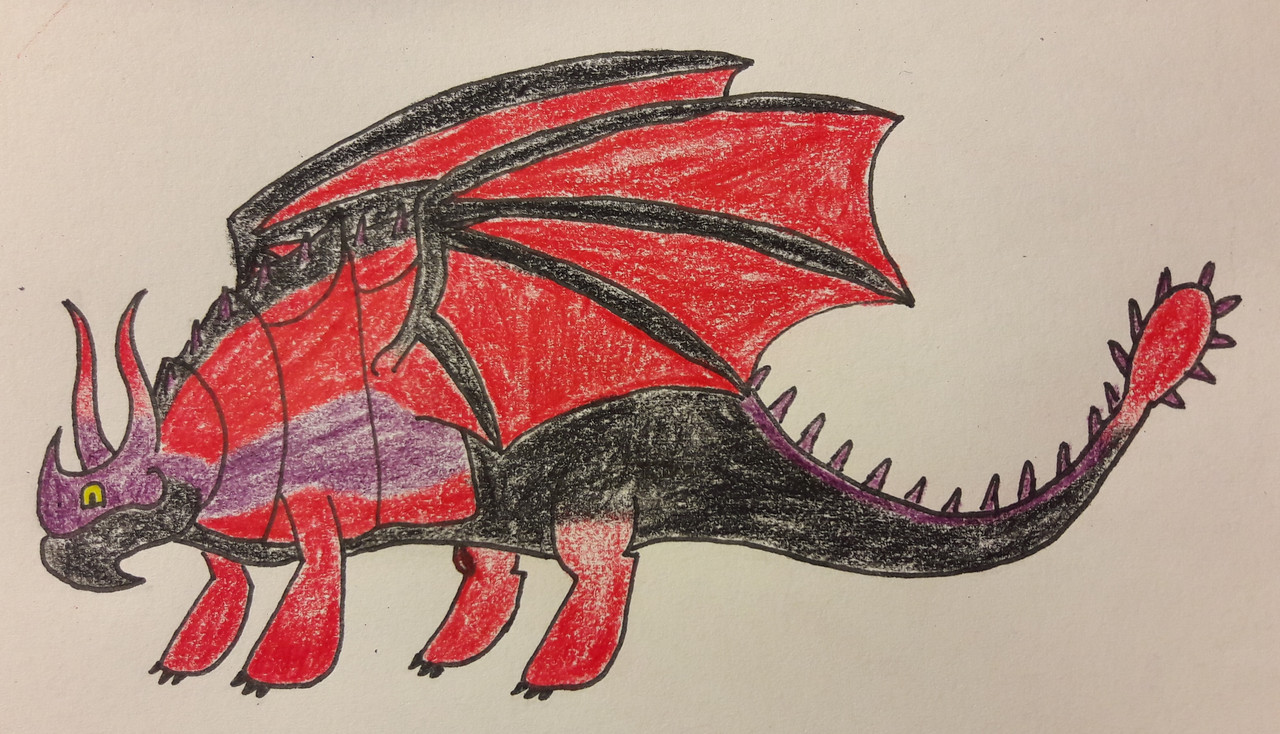 Fab One by Zikta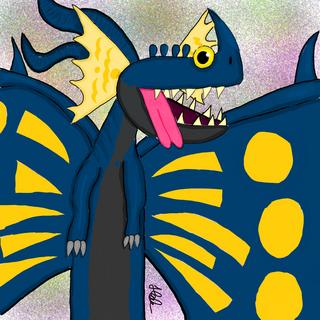 KillerOnTheRoad by XxXPurpleHolkingXxX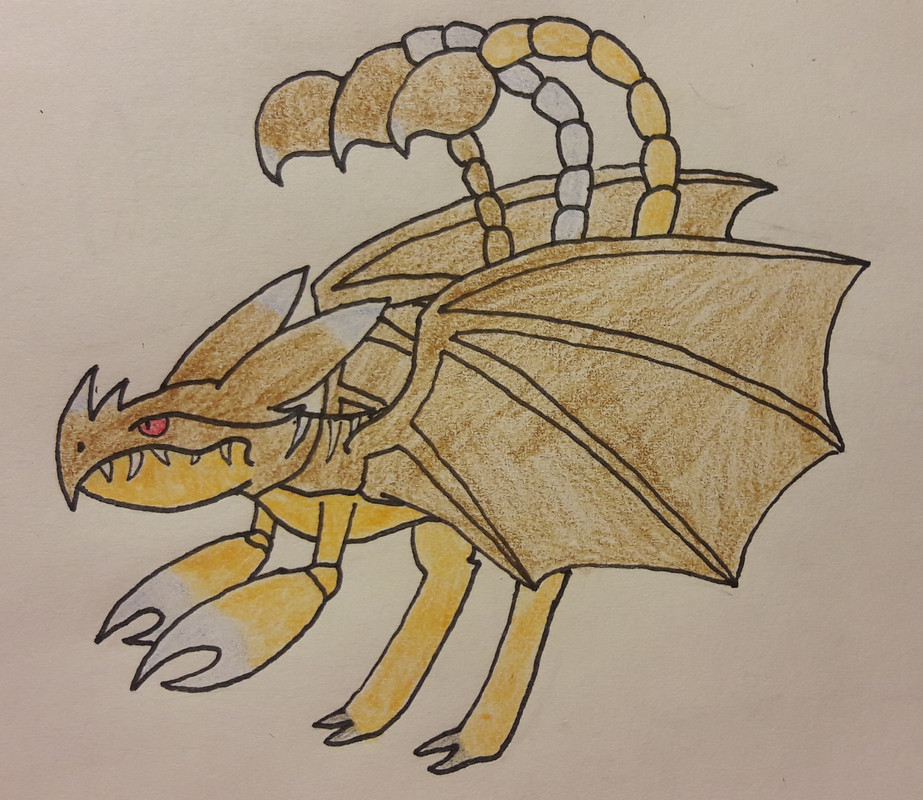 Emperor Scorpion by Zikta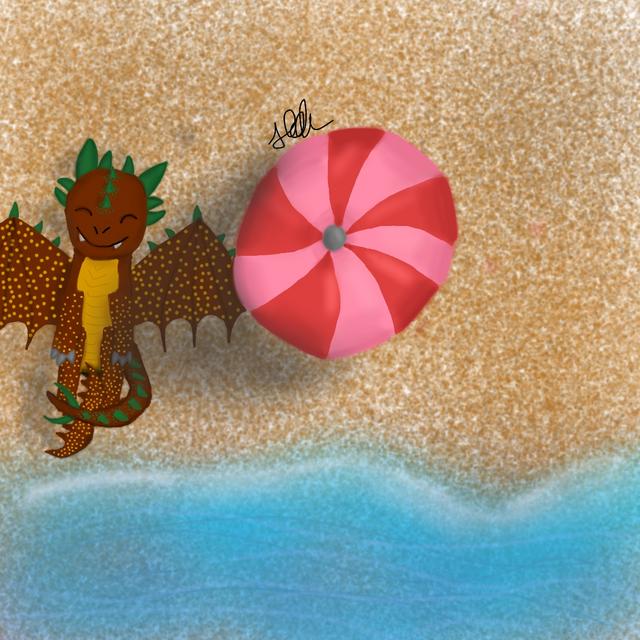 Sandstorm sunbathing by XxXPurpleHolkingXxX


DeadWrong by XxSilver.NightxX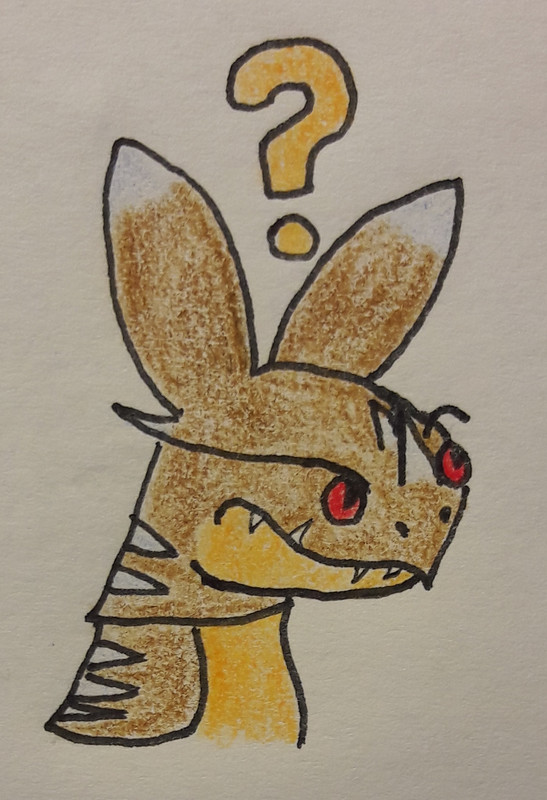 Emperor Scorpion by Zikta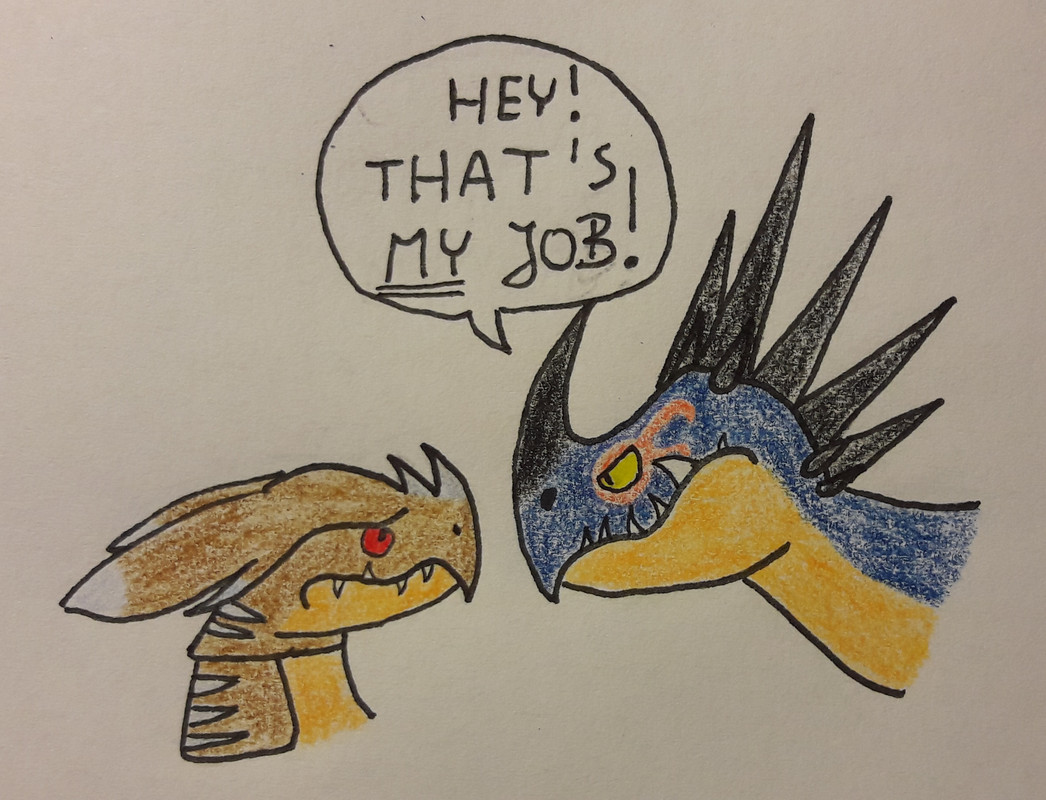 Emperor Scorpion and DeadWrong by Zikta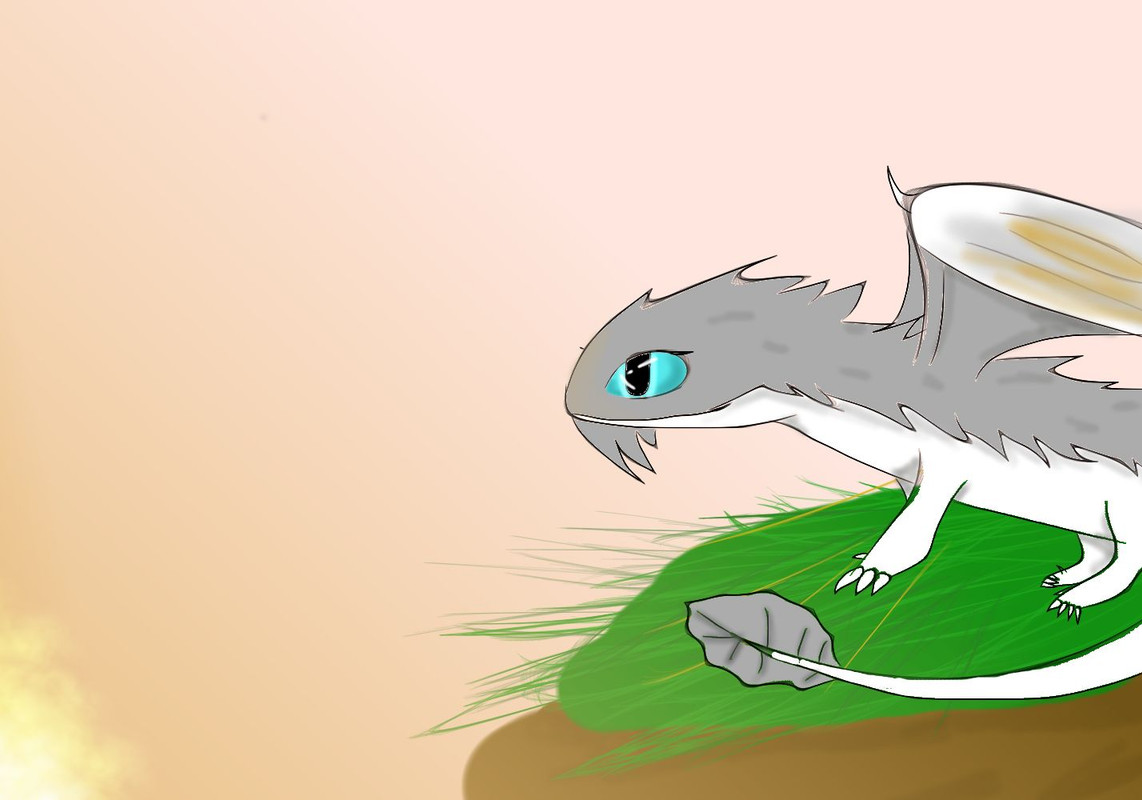 Nubecula Pulverea the Woolly Howl, chosen and made by RagingNature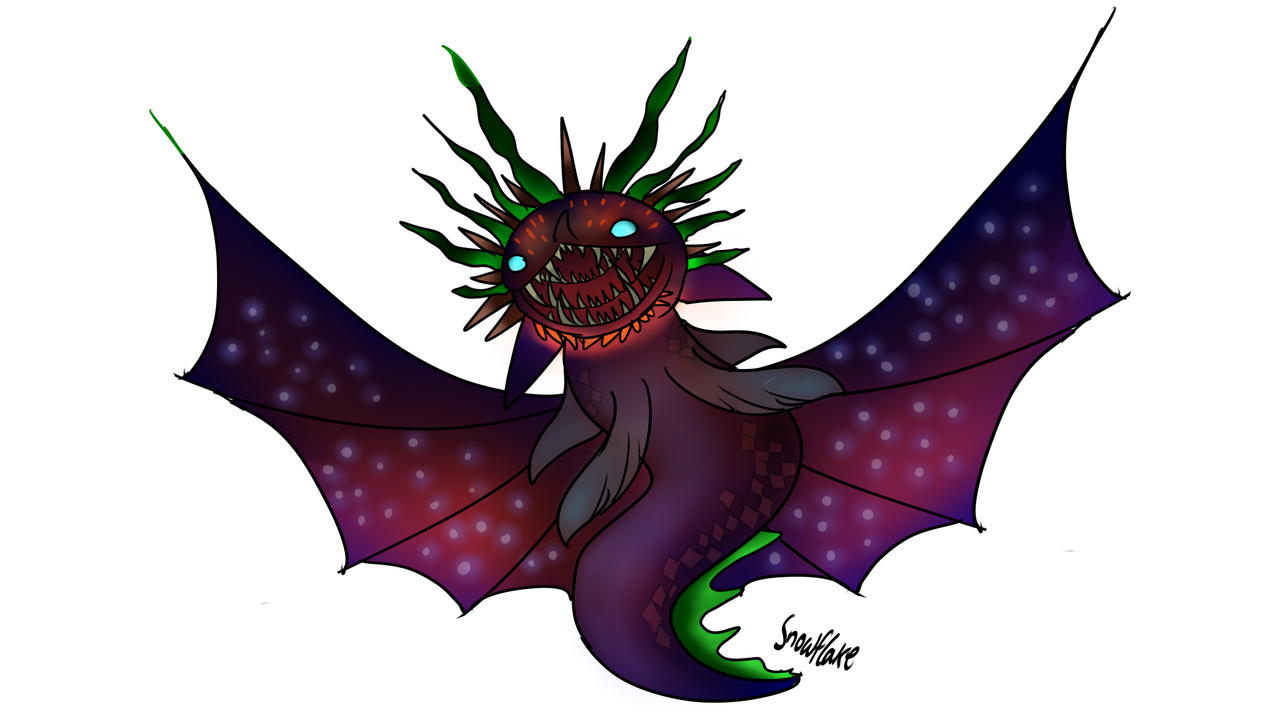 Piscatora Spinata, a Whispering Glider by snowflake12298


Nubes Gravis, a male Artillery Wyvern by Wildvanity


Emperor Scorpion by Kasanelover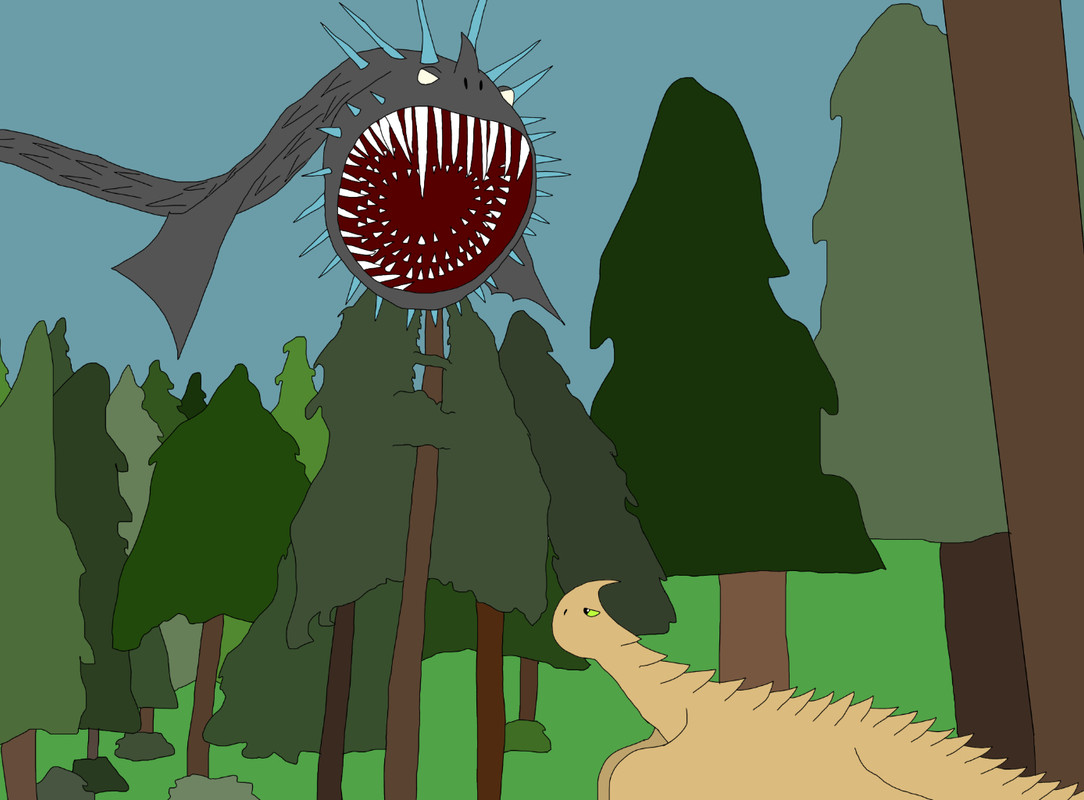 WhisperInTheDark and Sweetchbladeknives by piggyxl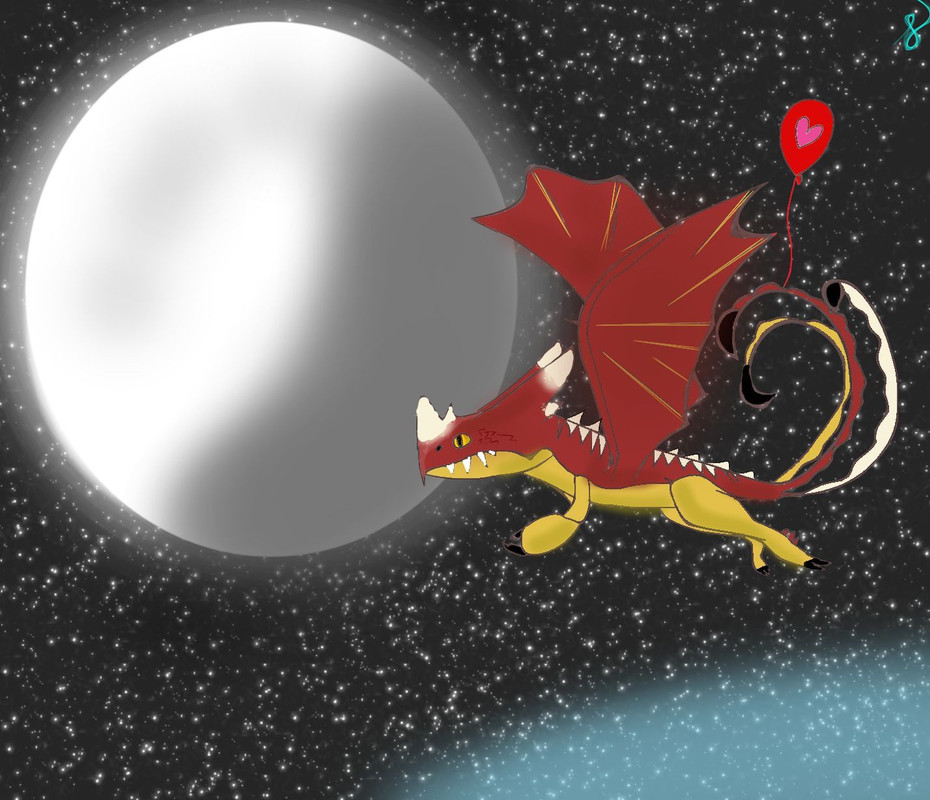 Emperor Scorpion by RoaringOrigins


Tiger Baby by ELSA II



Mudhoney and Firework by Zikta


Marinecutter by Madoka Miyazono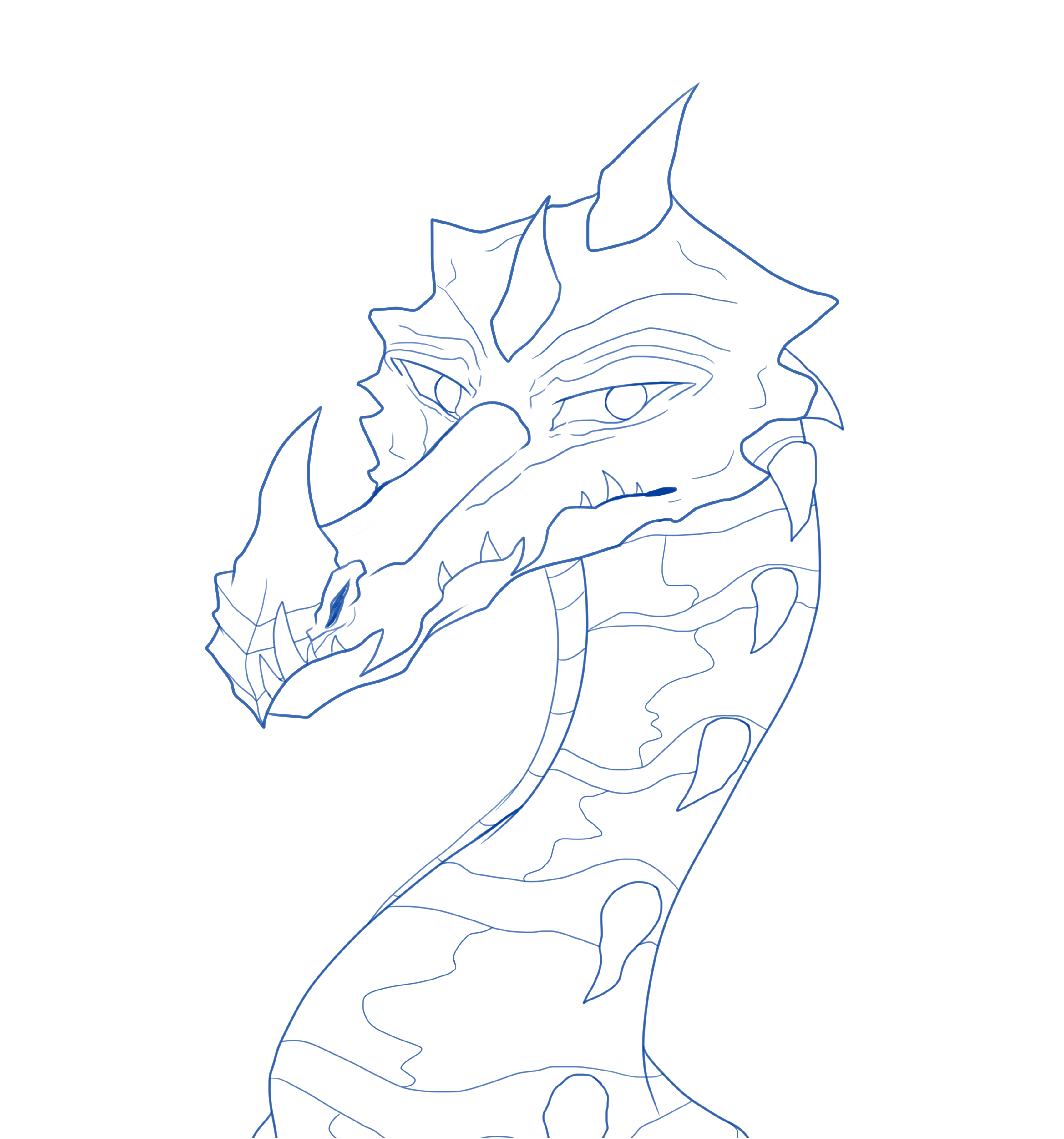 DehydratedCoyote by Fireflash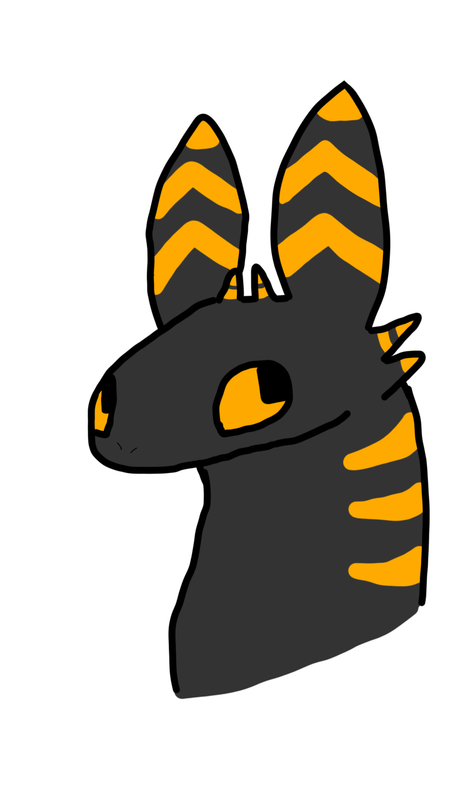 Tiger Baby by Zikta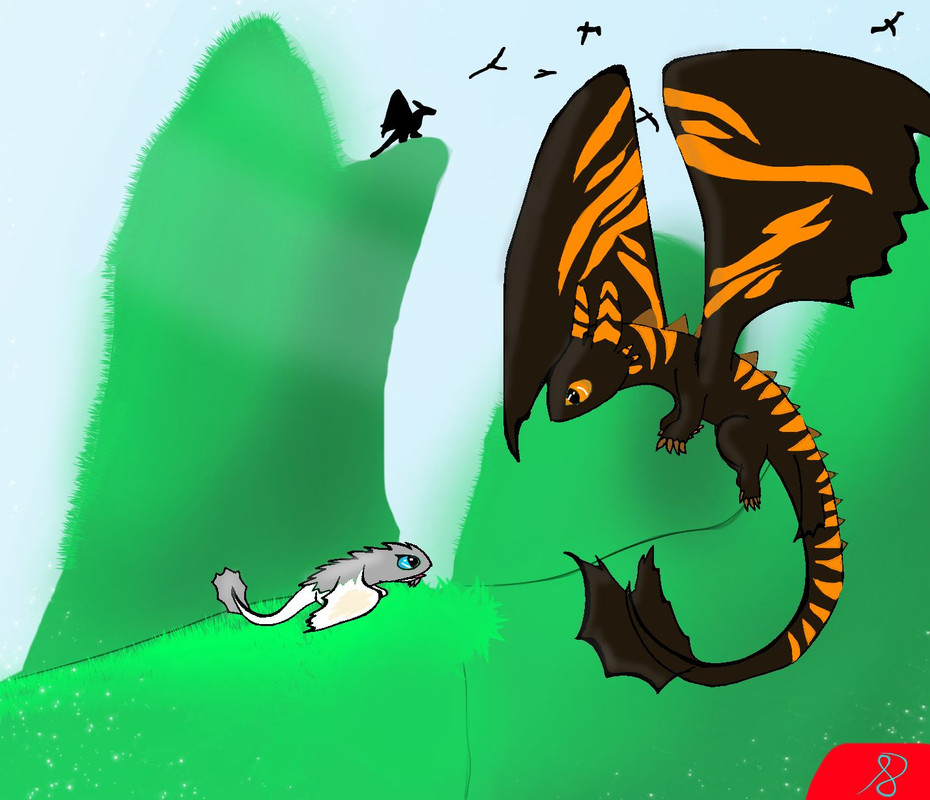 Nubecula Pulverea and Tiger Baby meeting for the first time by RoaringOrigins


Dragon Cannonball by RedHoodJason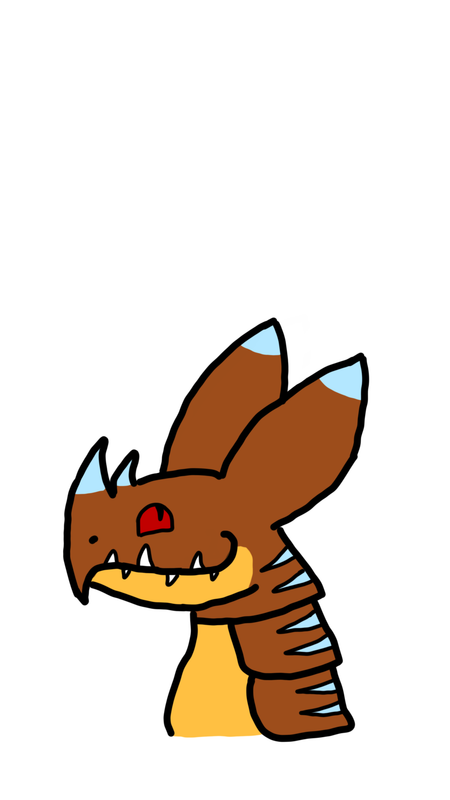 Emperor Scorpion by Zikta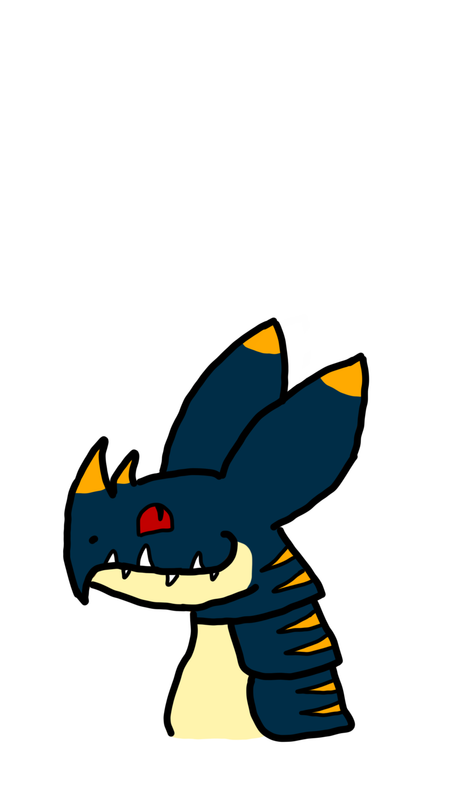 DemonStinger by Zikta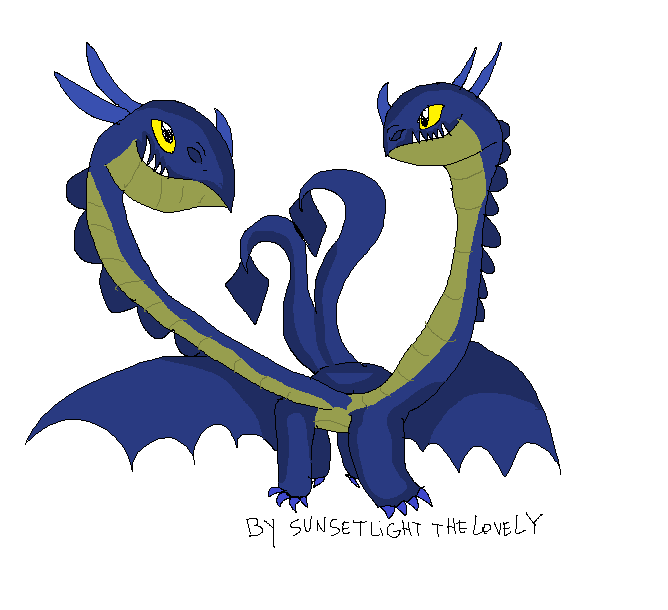 Quatsch und Tratsch by sunsetlightthelovely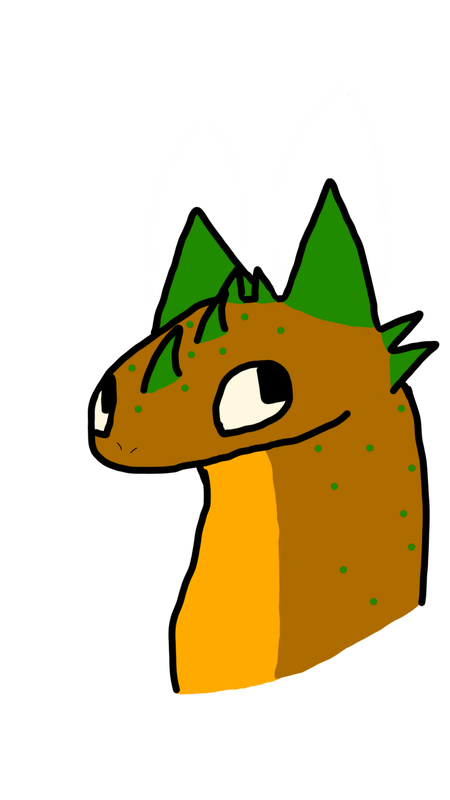 Sandstorm by Zikta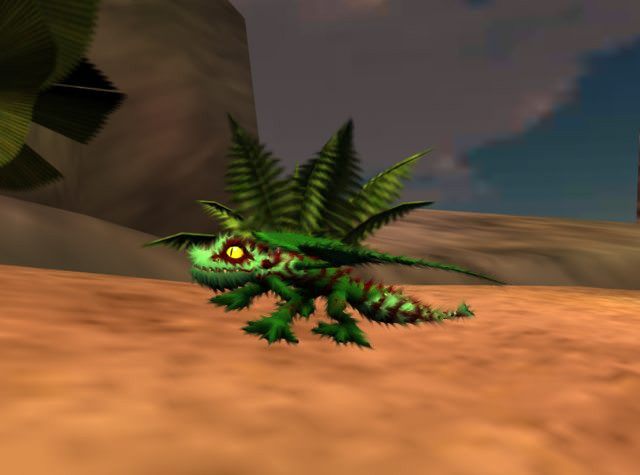 liveWire the cactus by HoneyCloudy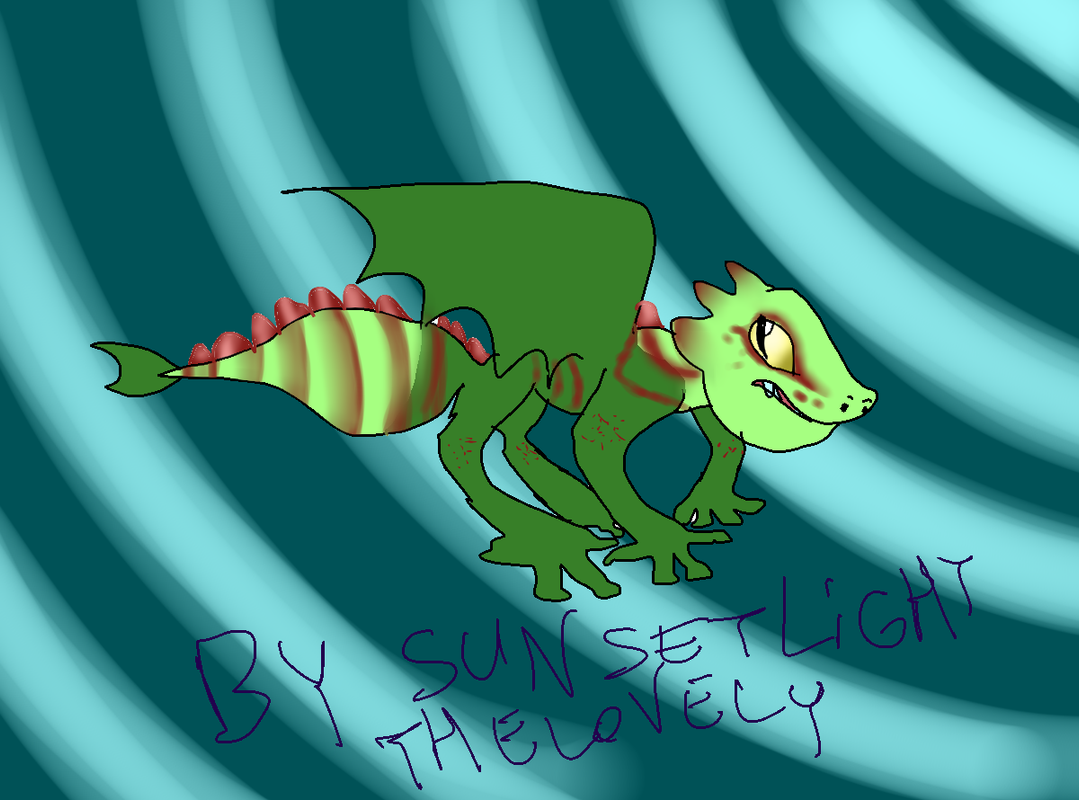 liveWire by sunsetlightthelovely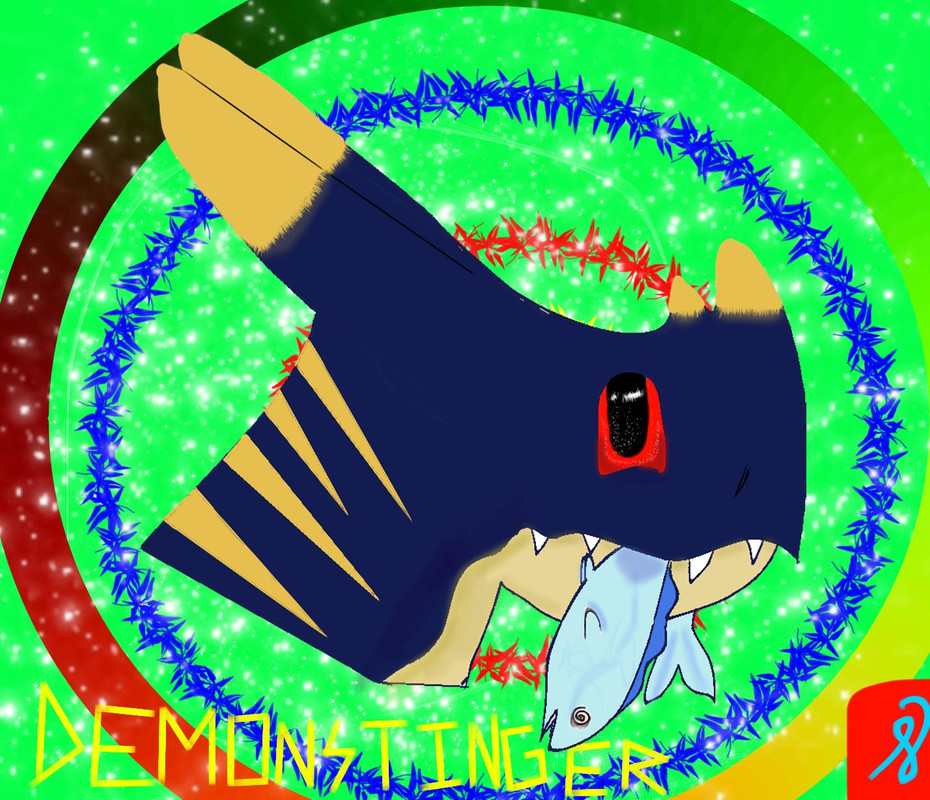 cute DemonStinger and a cute fish by RoaringOrigins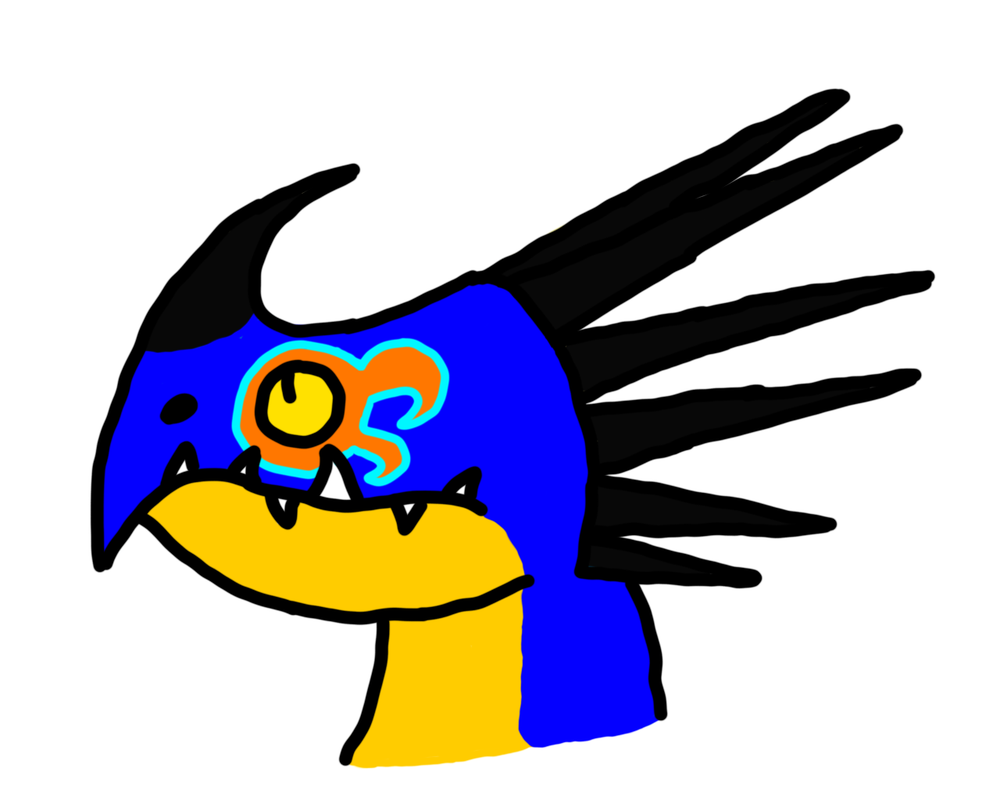 DeadWrong by Zikta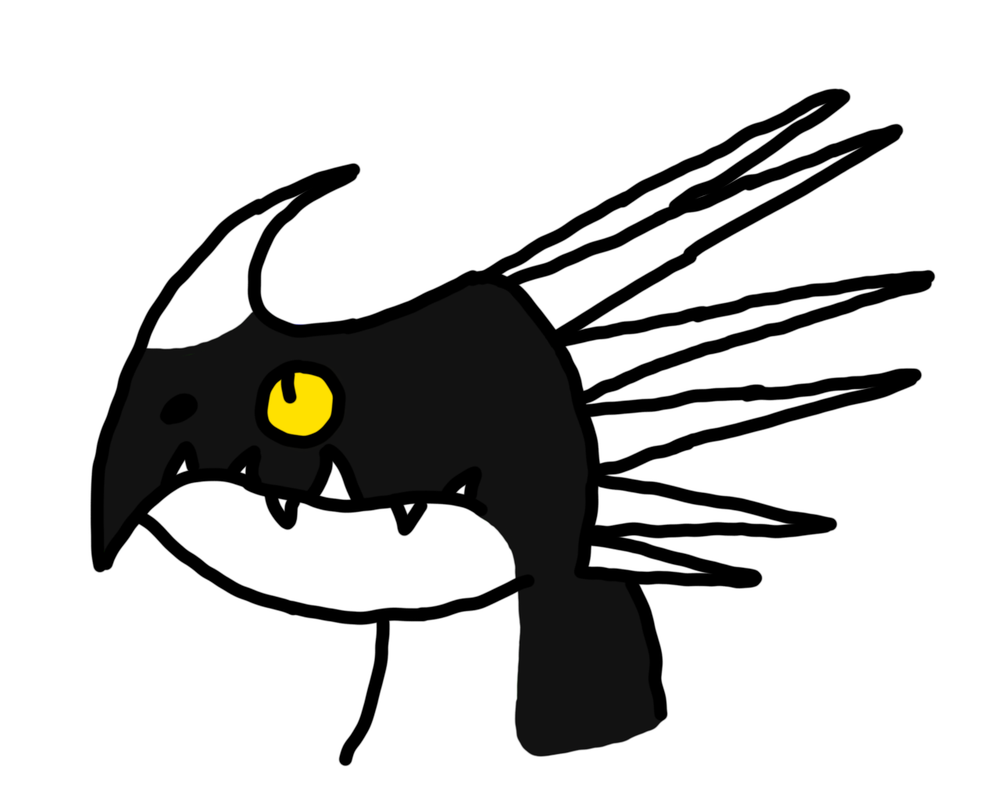 deadHorse by Zikta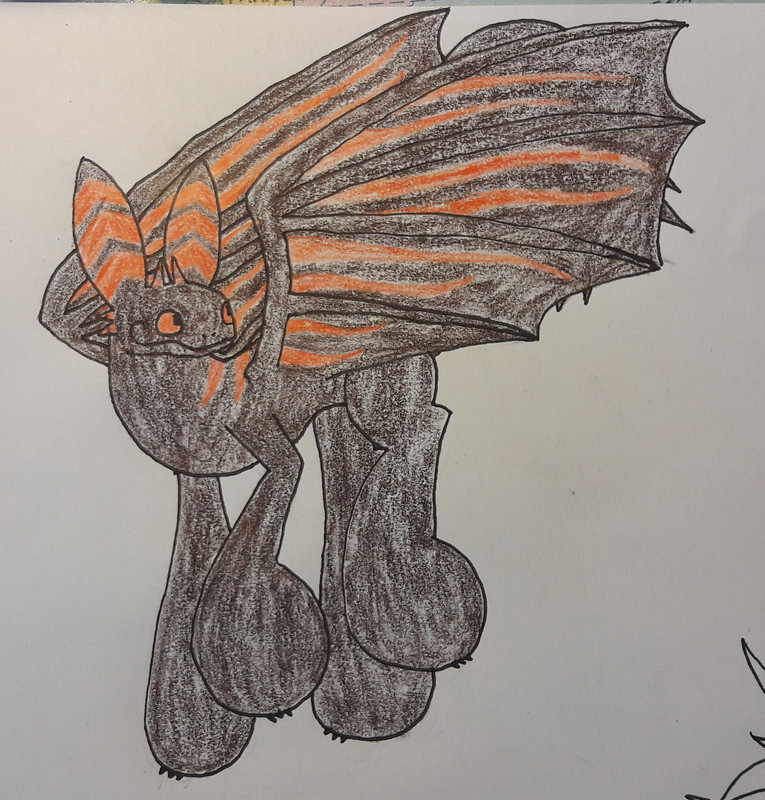 Tiger Baby by Zikta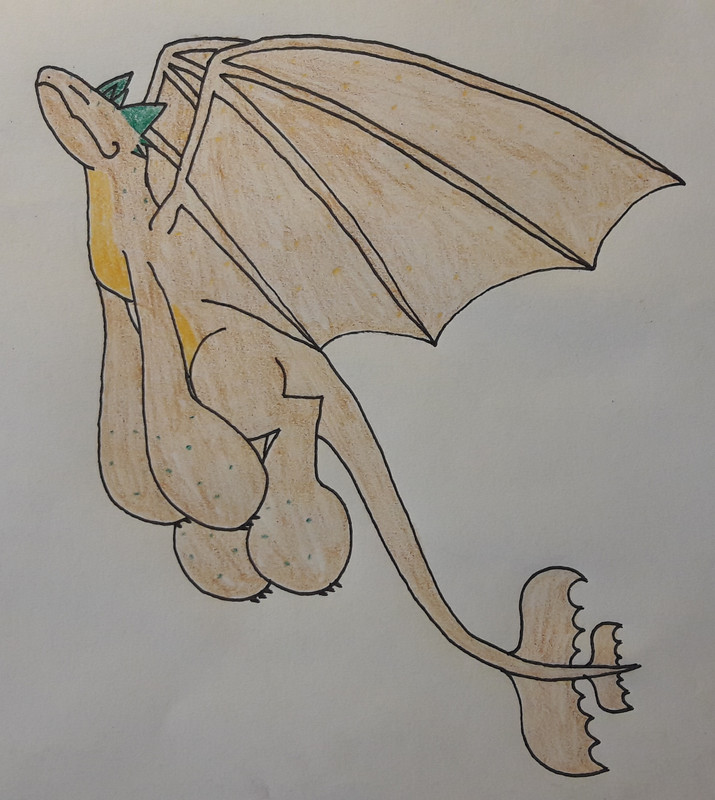 Sandstorm by Zikta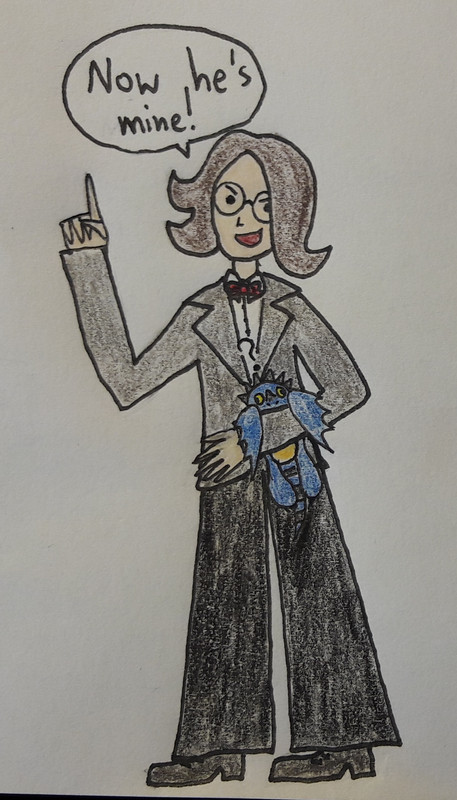 Give DeadWrong back -_- by Zikta (note that question mark)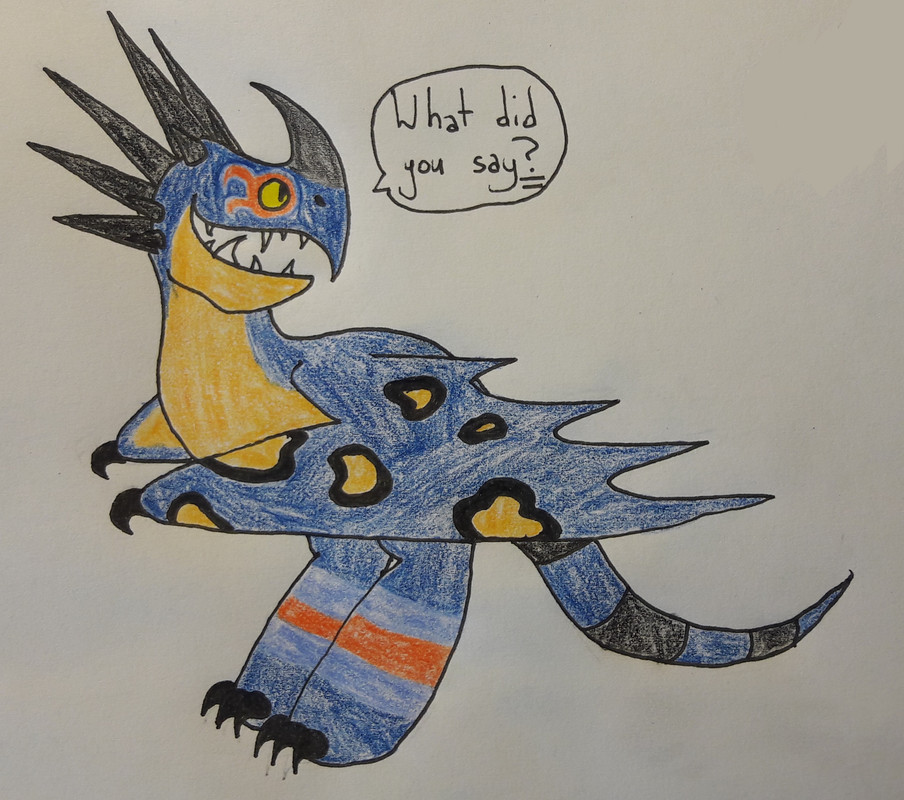 DeadWrong by Zikta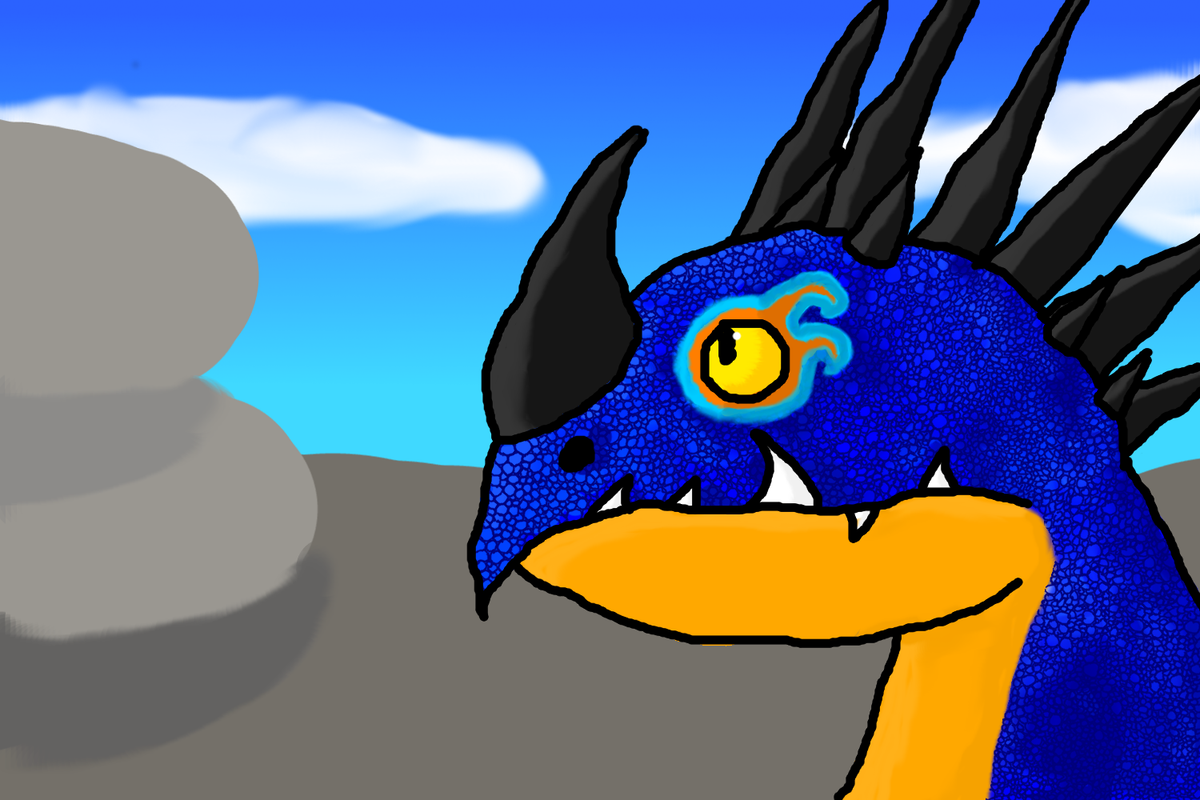 DeadWrong by Zikta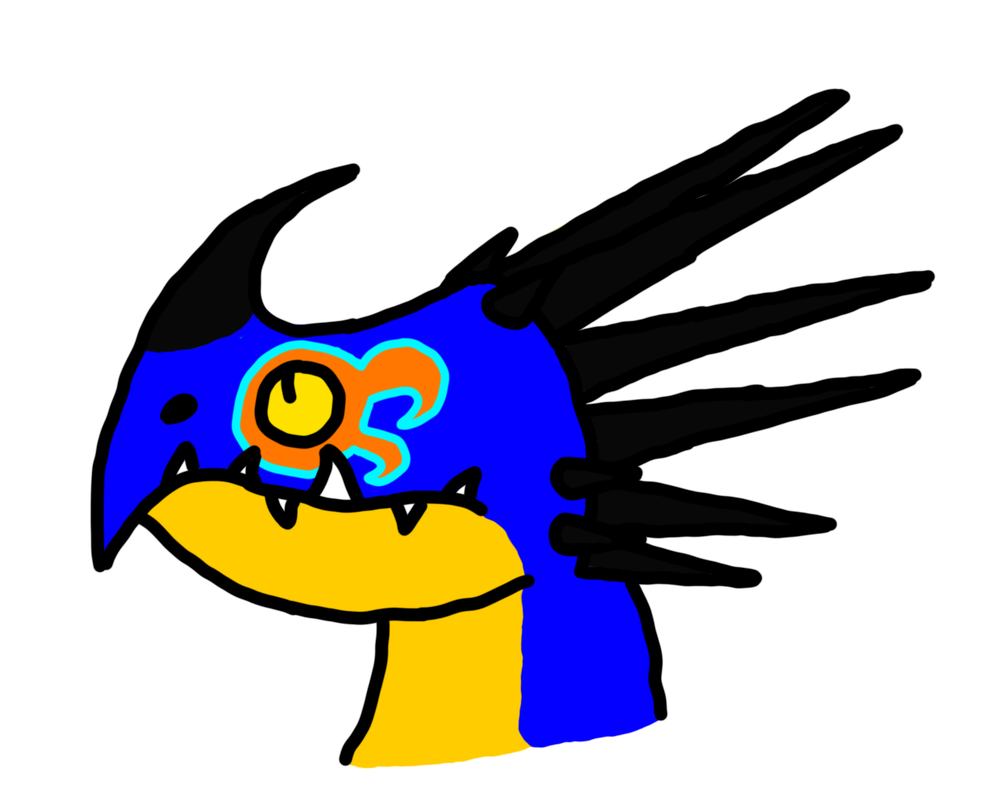 DeadWrong by Zikta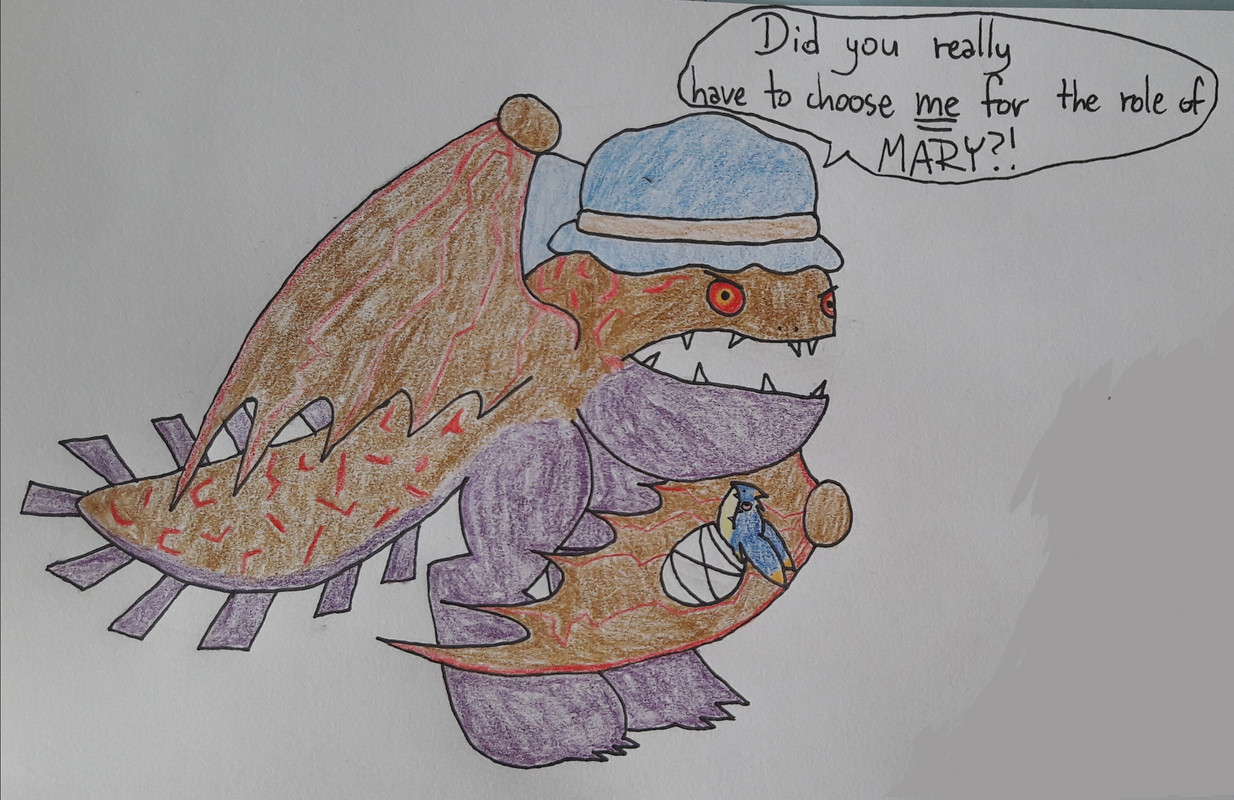 Pluto and DemonStinger by Zikta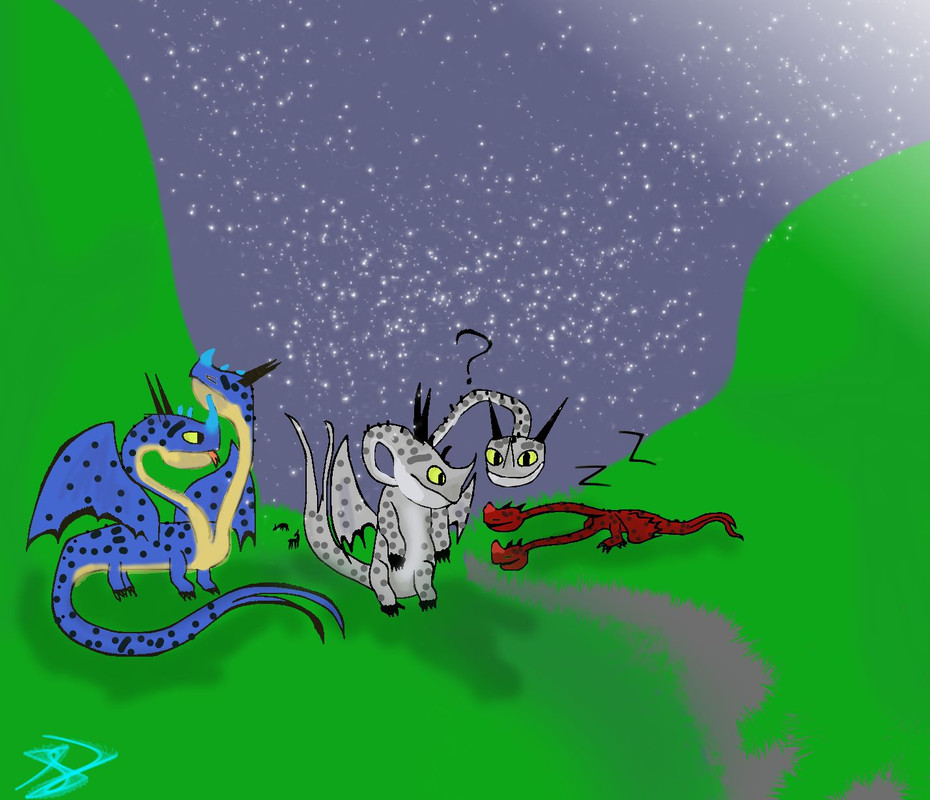 Quatsch und Tratsch, RiverAndConcrete and Ignis et Cinis by RoaringOrigins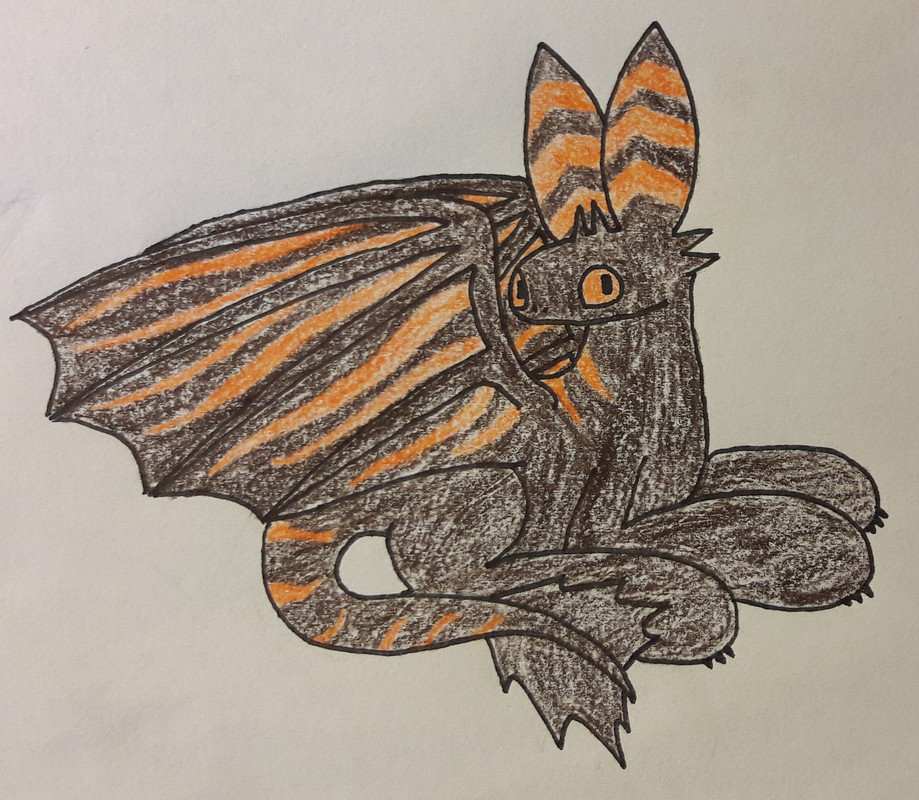 Tiger Baby by Zikta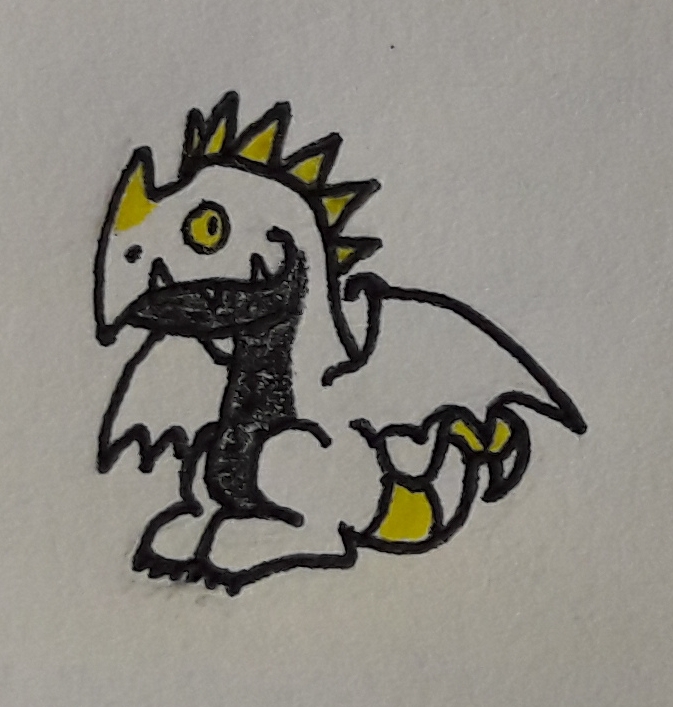 Witchura by Zikta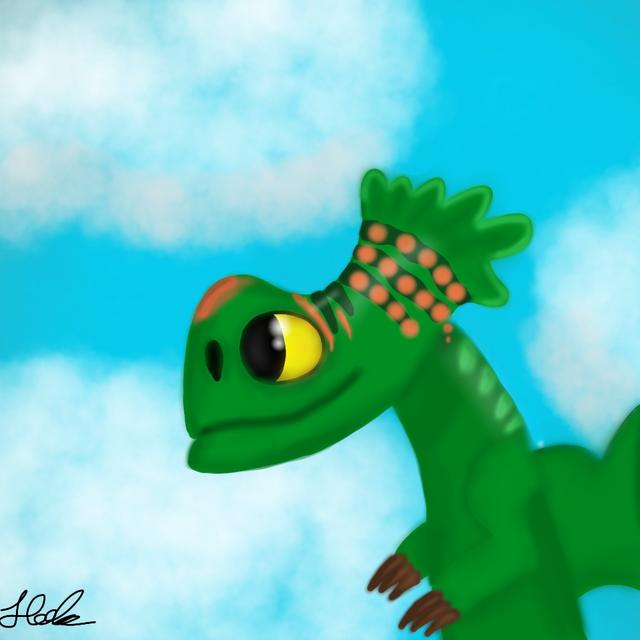 Threadfail by XxXPurpleHolkingXxX


An Artillery Wyvern egg by Wildvanity


Look who hatched! Bluehound Star the Artillery Wyvern by Wildvanity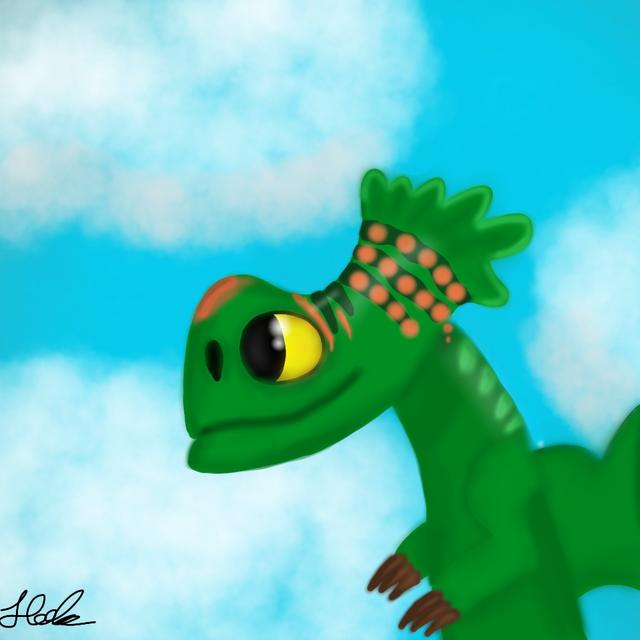 Threadfail by Zikta


Bête Traquée by LissaFish


KillerOnTheRoad as Spyrogia by ImDerpySheylaYT


Ignis as Spyrogia by ImDerpySheylaYT


Cinis as Spyrogia by ImDerpySheylaYT


Bête Traquée as Spyrogia by ImDerpySheylaYT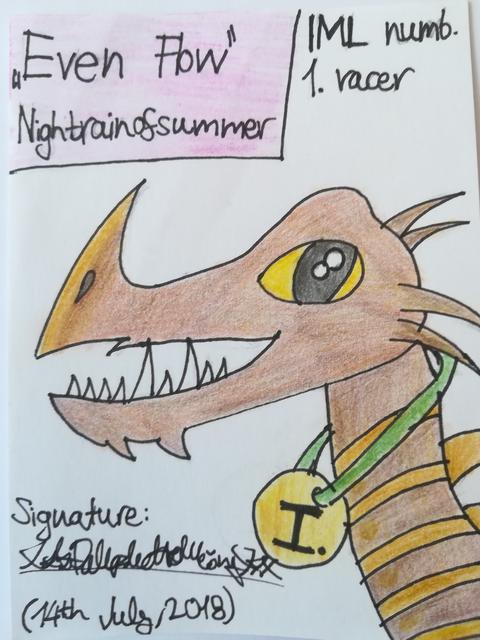 Reward with DehydratedCoyote by XxXPurpleHolkingXxX (no thanks, you're number one :3)


Tiger Baby by AndreaEaston


Sandstorm by AndreaEaston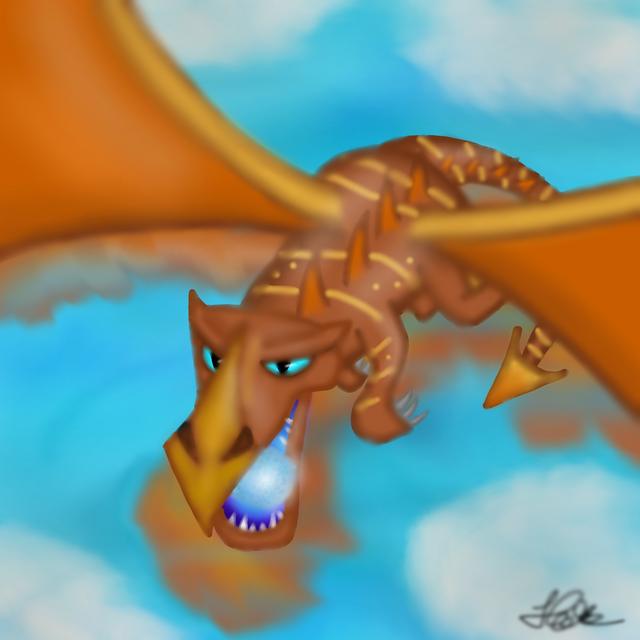 DehydratedCoyote by XxXPurpleHolkingXxX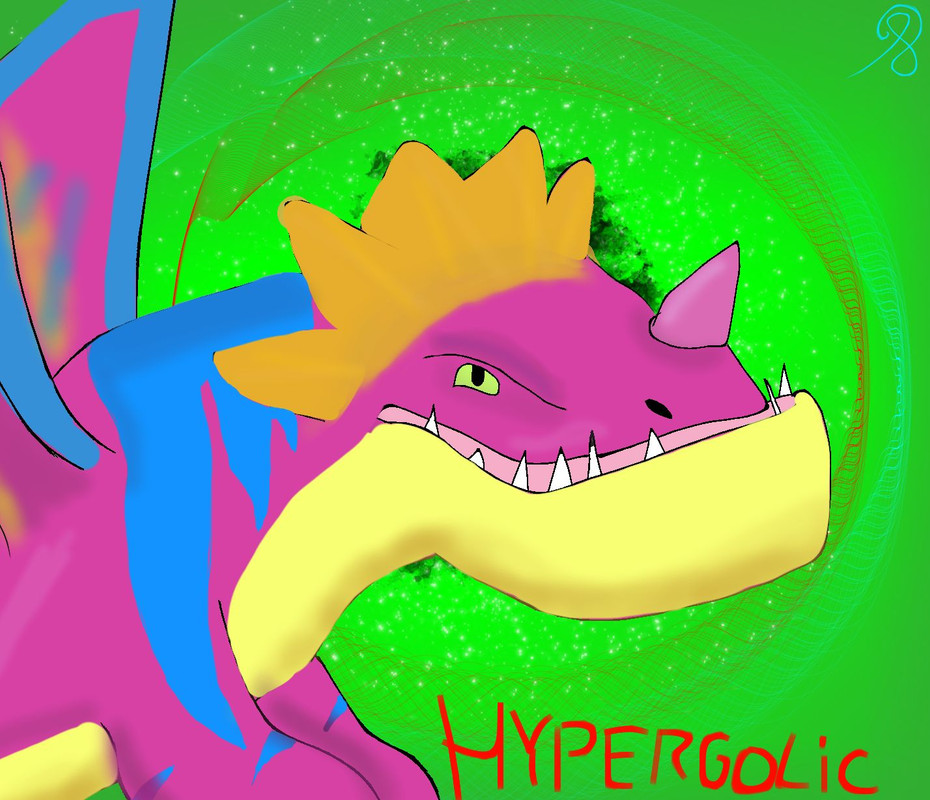 Hypergolic by RoaringOrigins


Primal Scream by LissaFish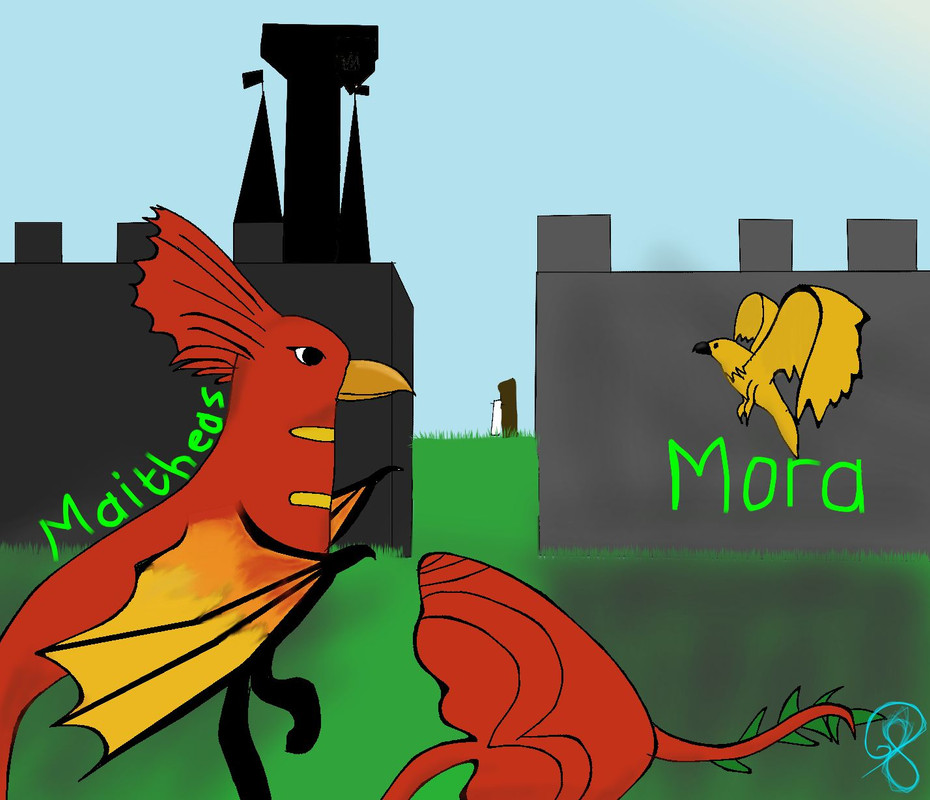 Some non-forum-RP birds by RoaringOrigins
Pics by me


Sandstorm


DeadWrong
Dragon Cave
Shortwing Spirit the Albino Dragon
Hochspannungsleitung the Electric dragon
Vasoline the Sunstone Dragon
Attitoode the Misfit Pygmy
IronCurtain the Split Dragon
Twump Towers the Gilded Bloodscale Dragon
SpeedOfSound the Carmine Wyvers
Magik Hemelfeeks the White Dragon

Sun, 04/14/2019 - 06:24
#2
being a copyright issue
being a copyright issue wouldn't make much sense if that were true I think, because why would it JUST have been the hobblegrunt that caused it and not any other dragon, right?
I heard that it was just a preference of models or something, like they submitted a couiple for review and the threadtail's was picked over the actual hobblegrunt
who knows what's actually true though, could be something entirely different from even these two speculations
Sun, 04/14/2019 - 01:51
#3
*Grabs popcorns*
Same..I hope for them to be added soon! I LOVE the real hobblegrunt, they are amazing dragons!
__________________
Welcome To My Signature!!!
Work In Progress...
Here's The List Of My Dragons (WARNING: It's a VERY Long List)
Leviathan: Male Titanwing Shockjaw (First Dragon)
Narwhal: Male Adult Shockjaw
Wave: Male Teen Shockjaw
This is a glitch: Ungendered Adult Shockjaw (Glitched Dragon)
Not Again XC: Ungendered Adult Shockjaw (Second Glitched Dragon)
Glitchy Lime: Female Adult Shockjaw (Third Glitched Dragon)
Etrix: Male Titanwing Skrill (Second Main Dragon, Second Dragon)
Jolt: Female Adult Skrill
Dusk: Male Adult Skrill
Freedom: Ungendered Adult Skrill (Dragon That Celebrates The End Of The School Year)
Skyhope: Male Adult Skrill (The Dragon Version Of My Starter Horse In SSO)
Korthanak: Male Adult Night Fury (First Main Dragon)
Kinnara: Male Titanwing Razorwhip
Amethyst: Female Adult Razorwhip (Glitched Call Of The Deathsong Egg)
Symphony: Male Titanwing Deathsong
Dazzle: Male Adult Deathsong
Loki: Male Adult Singetail
Mystycal: Male Adult Groncicle
Winter: Male Adult Groncicle
Shiny: Female Adult Groncicle
LOVE: Female Adult Groncicle (Valentine's Day Dragon)
Austerus: Male Adult Devilish Dervish
Kyko: Female Adult Flamewhipper
DerpyBurpy: Male Adult Hotburple
BoulderFlap: Female Adult Hotburple
BoulderBubble: Male Adult Hotburple
Rock: Male Baby Hotburple (Birthday Dragon)
ShadowMaster: Male Titanwing Whispering Death (Quest Whipering Death)
WhisperingShadow: Male Adult Whispering Death
UnderTaker: Male Adult Whispering Death
Whispy: Male Adult Whispering Death
Eclipse: Female Adult Triple Stryke
Neptune: Male Adult Triple Stryke
Saturn: Male Titanwing Triple Stryke (Glitched Wrath Of StormHeart Egg)
Jolly: Male Adult Pickleboggle
FuryMaster: Male Titanwing Boneknapper
Sweet Revenge: Female Adult Boneknapper
Halloween: Female Teen Boneknapper
Rhaegal: Male Adult Silver Phantom (Tribute To Game Of Thrones)
Sweetness: Female Adult Sweet Death
Honey: Female Adult Sweet Death
Candy: Female Adult Sweet Death
Alaska: Female Titanwing Woolly Howl
FrostClaw: Male Adult Woolly Howl
Wolfy: Male Adult Woolly Howl (Inspired By Wolves)
SnowFlake: Male Adult Woolly Howl
Toothless Snowy Fake: Male Adult Woolly Howl (A Woolly Fake Toothless)
Snoggletog Wraith: Male Adult Woolly Howl (The Subspecies Of The Woolly Howl)
LaElylveon: Female Adult Woolly Howl (Dedicated To My Friend Elylveon)
Burst: Adult Male Woolly Howl
Typhoon: Male Adult Typhoomerang
Boomerang: Female Adult Typhoomerang
Lantern: Male Adult Typhoomerang (Torch Brother)
Night And Day: Male Titanwing Zippleback
Dark And Light: Female Adult Zippleback
Briciola E Scheggia: Adult Male Zippleback (It's An Italian Name)
Shyra: Female Titanwing Monsterous Nightmare
FlashWing: Male Adult Monsterous Nightmare (Tribute To Skylanders)
Hurricane\Nerone Il Tamburenna: Male Titanwing Thunderdrum (Fourth Main Dragon)
Thundy: Male Adult Thunderdrum
Ares: Male Adult Thunderdrum
Bianchina Rennadrum: Female Adult Snoggletog Thunderdrum
Warning: This List Is Not Finished Yet!
I Have Too Many Dragons..Not Going To Finish The List Today...
Sun, 04/14/2019 - 02:38
#4
Spooptastic!
*sigh*
This was debated when they were added. Yes, they're Threadtails. Yes, they're labelled incorrectly
I doubt they'll add them in anyway, they've been moving on from that, as we all should as well.
Tbh, I don't mind the Threadtails. They're not half-bad.
__________________
Bit of a change of style... Why not?
Got an OC you want drawn? PM me! I take requests frequently.
Excludes school exam periods and homework afternoons
And just to keep this dragon-ish, here's my fur-baby, Lawrence, drawn by the fantastic Smoothie, the anthro one drawn by the awesome Zesty!
(thanks so much to the pair of you for bringing my boi to life!)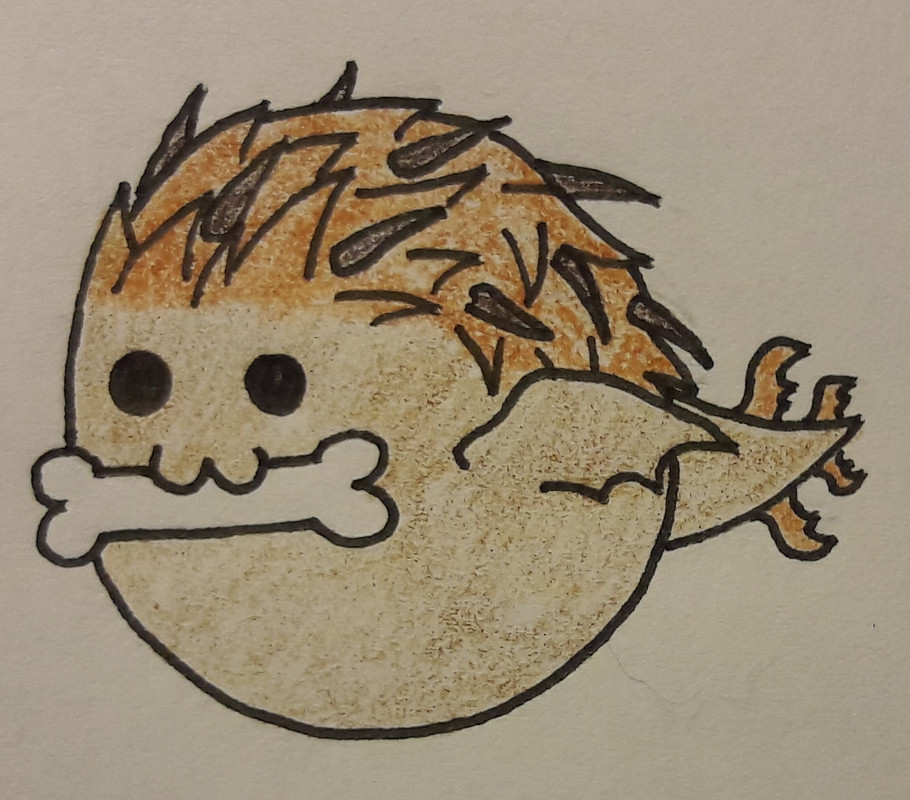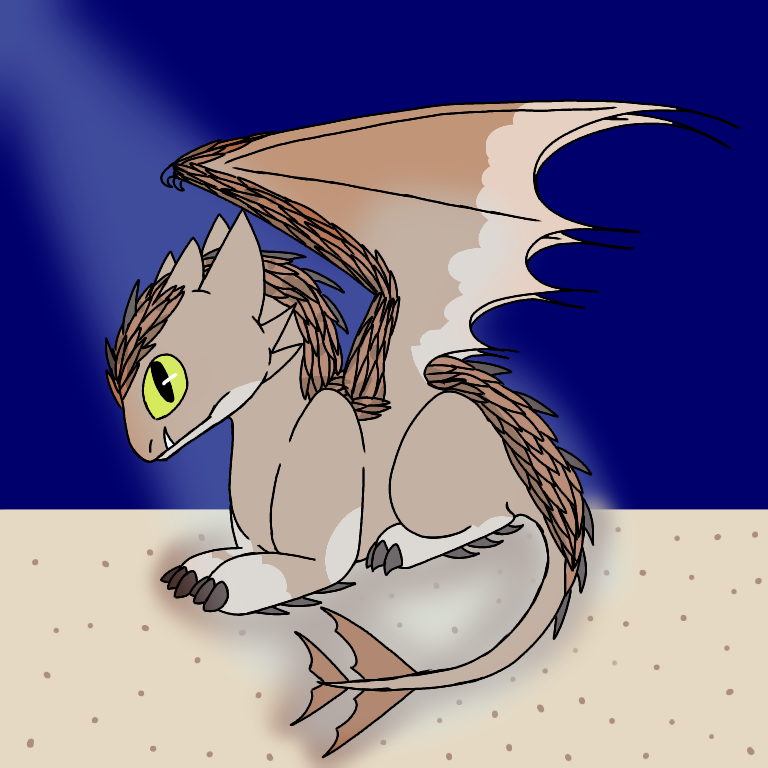 (Ball Lawrence done by Zikta) (Full-body by SangoMichiko13)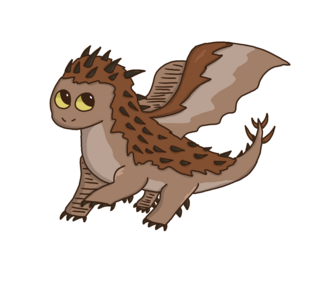 (Cute baby Lawrence by Bohemian Rhapsody
I'll probs write his personality and stuff later, can't really be bothered. Just think of him as a childish fluff ball who constantly denies things when he knows he's wrong, and you've got him down-pat
A day in the Hidden World with Whisper, my Light Fury
(She's pretty much like the default LF, but her glowy patterns are always showing, not just when she's in the HW)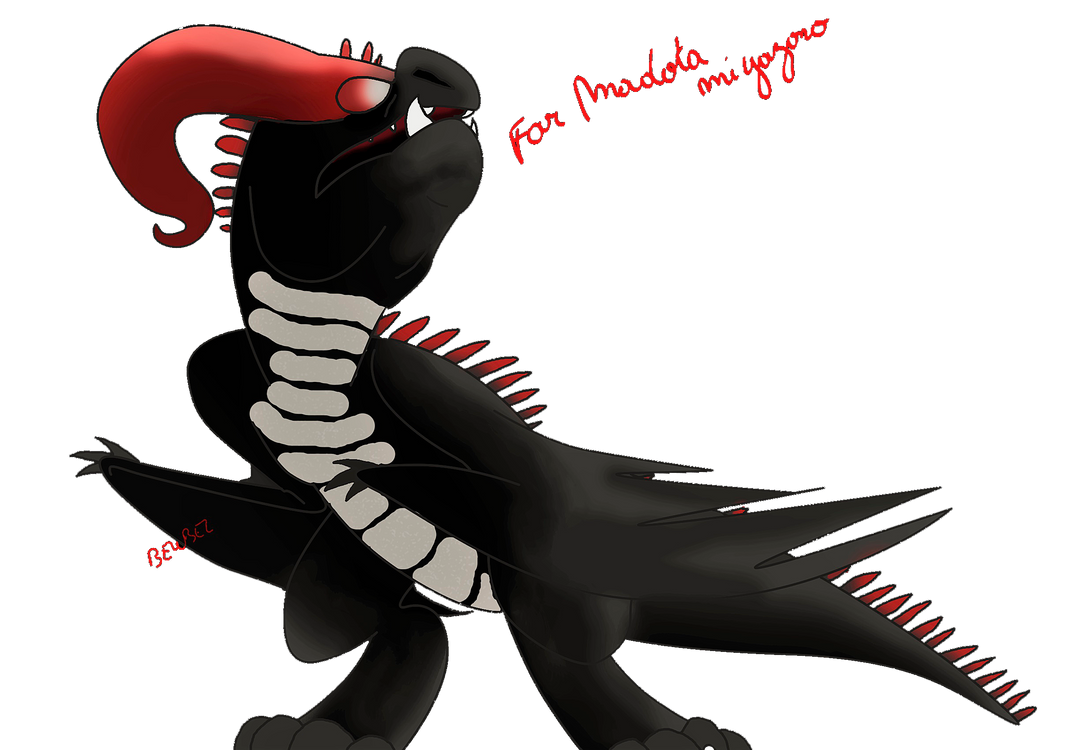 And a warm welcome to my Vamp-night, Shadow! Thanks so much to Belubel2014!
"She was one part left alone, two parts tragedy..."
"And despite an army of friends who all call her an inspiration, she remains a conversation piece between people who can't understand that she's trying to kiss the wounded parts of herself and heal. She built a cast around her broken heart, and decided within herself, that they were wrong! But her life will only always be a balancing act. That had less to do with pain, and more to do with sanity."
Sun, 04/14/2019 - 11:37
#6
...
This issue was actually addressed by one of the SoD admins on Discord a couple years ago.(I'm not on Discord but someone posted a thread about it here on the forum.) He said that Dreamworks is the one who named the Hobblegrunt that SoD uses so they can't change it. That means that SoD would have to have Dreamworks' approval to change it and I doubt that will ever happen. Dreamworks has too many other things to do than worry about changing an incorrect dragon model/name in an online game.
__________________
Want to know a little about me? Scroll through my signature to get to the About Me section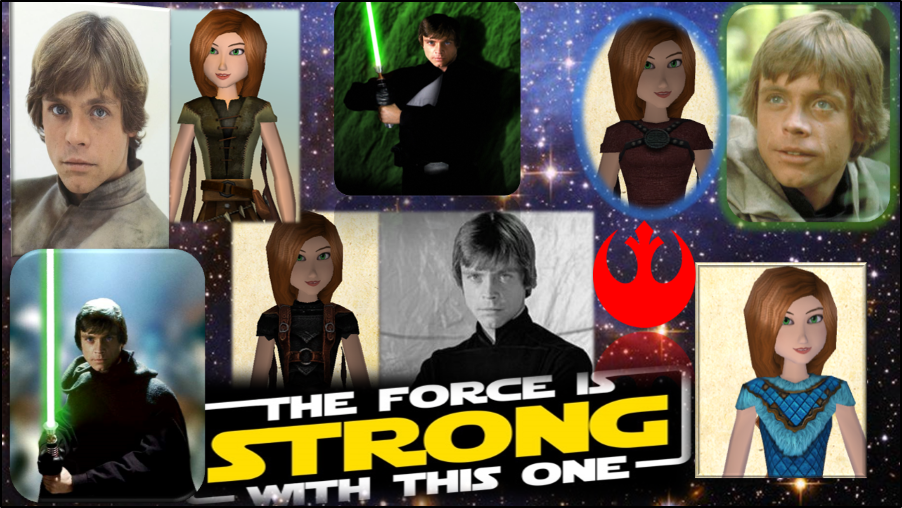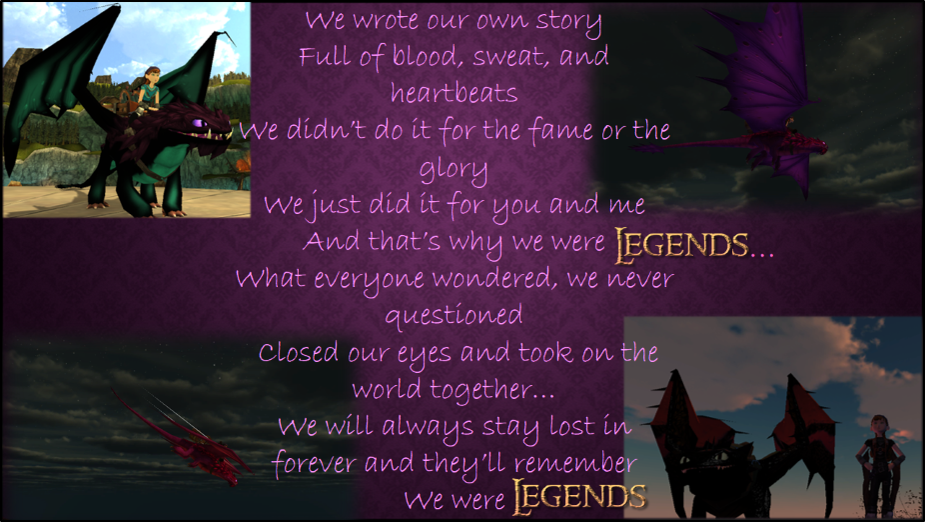 (Legends sung by Kelsea Ballerini)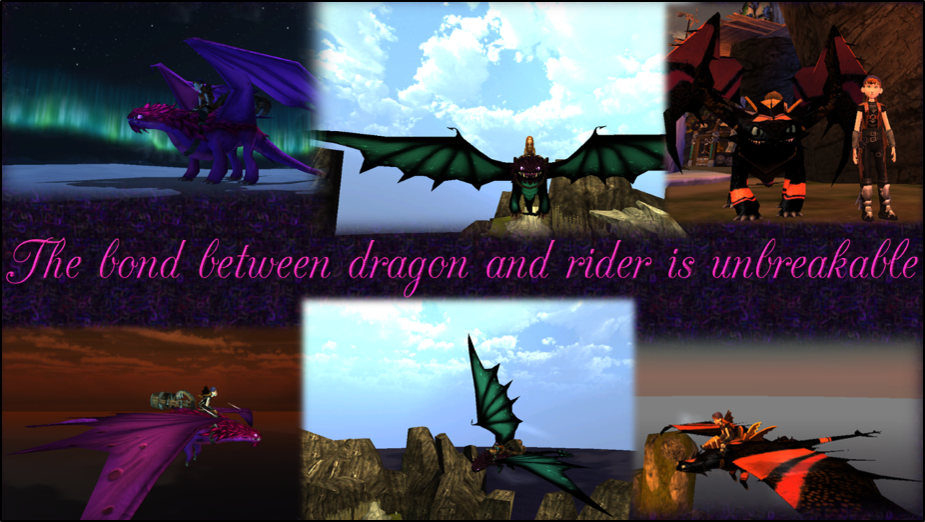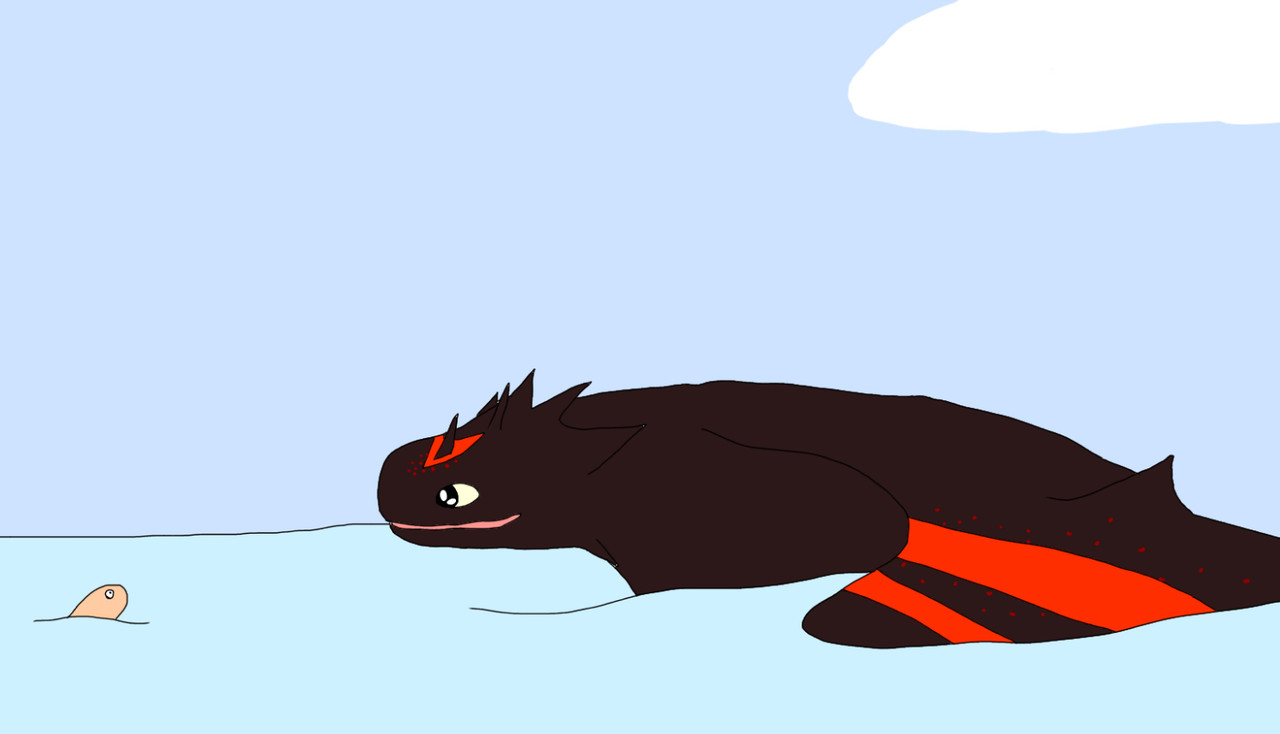 Nightstar by Piggyxl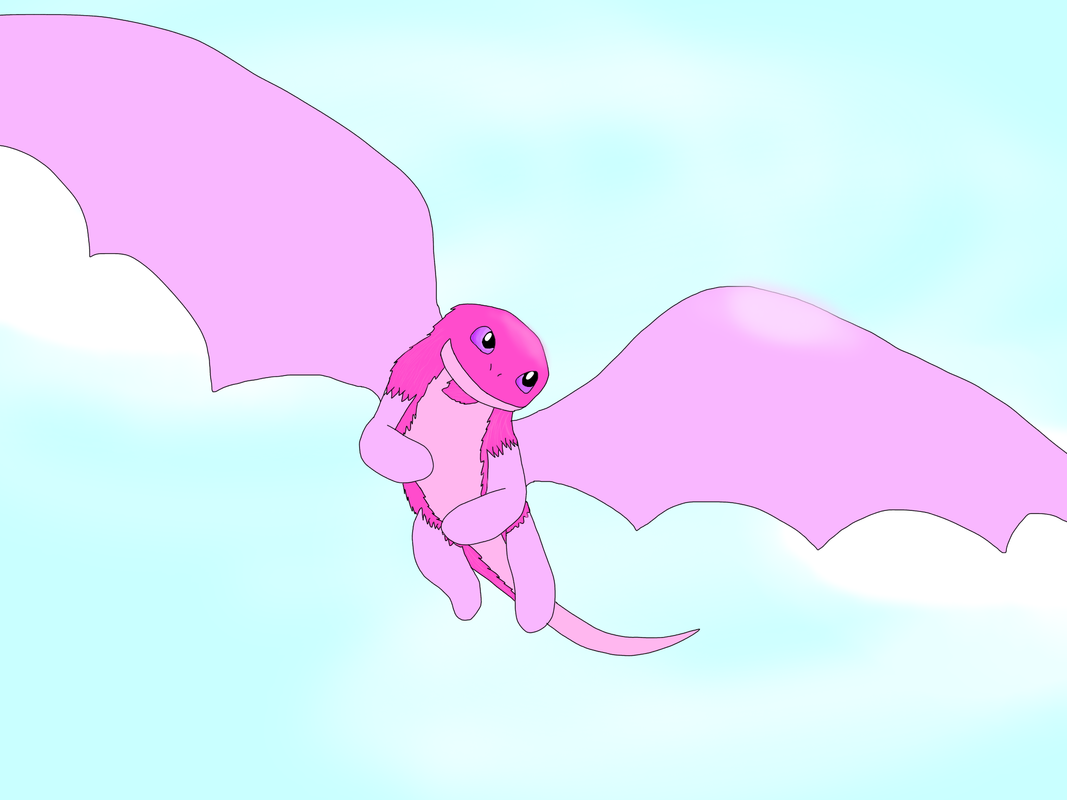 Crystel by Piggyxl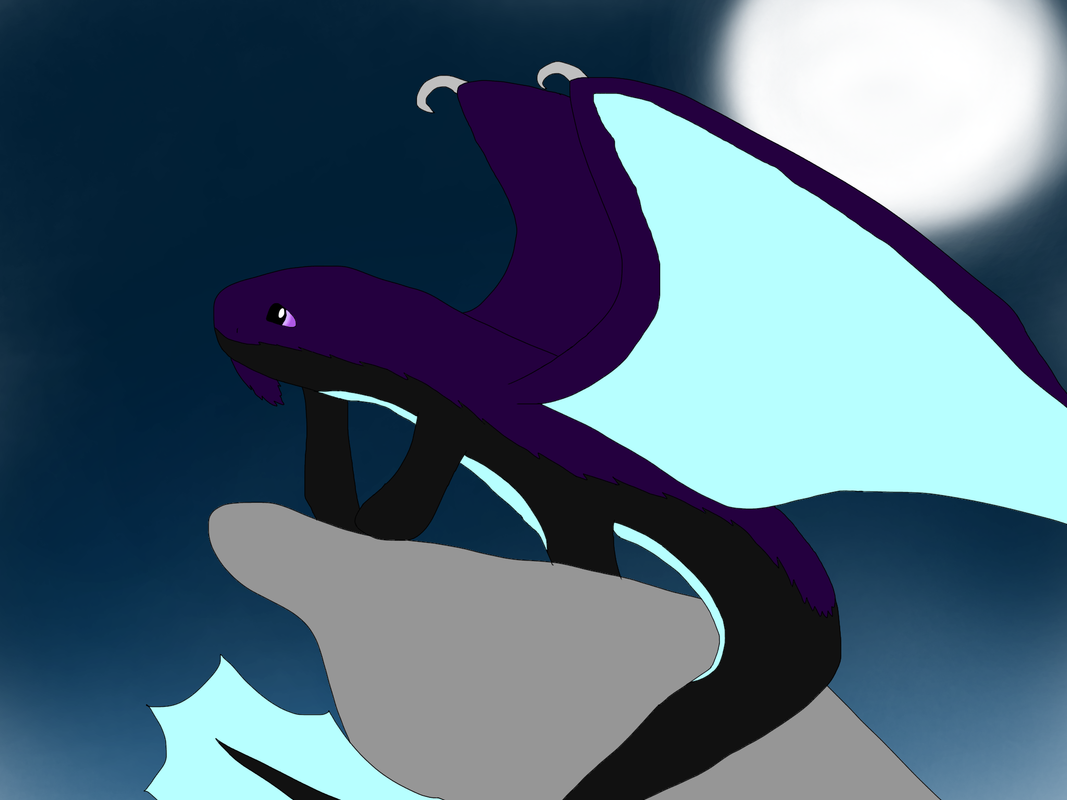 Frostflare by Piggyxl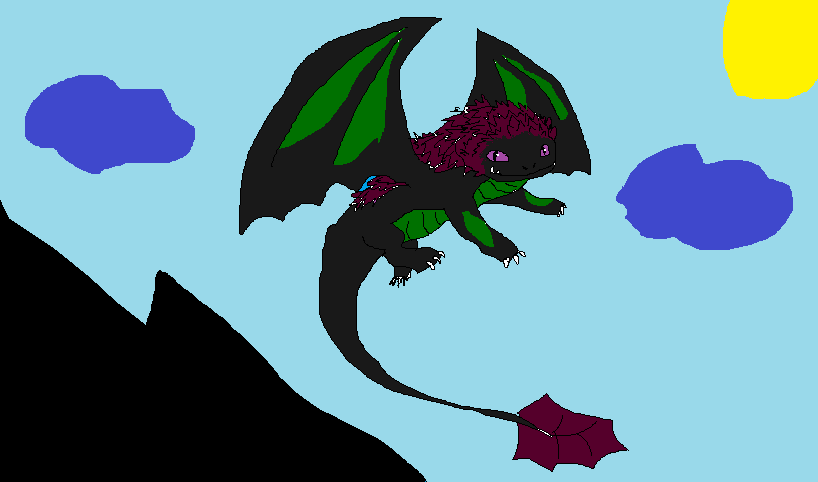 Frostflare by nocats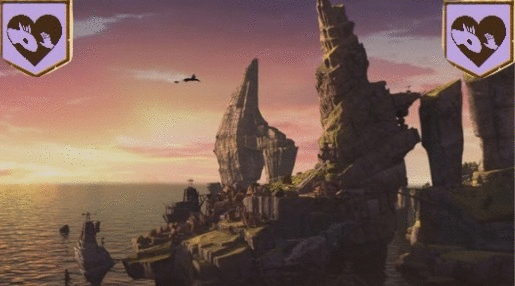 (clan banner made by the talented piggyxl)
Looking for a clan? Check out the Isle of Gazoo Clan Recruitment thread to see if Isle of Gazoo is right for you. If you're interested in joining, let me know even if all the spots in the clan are full. I might be able to find a spot for you. If you put in a join request in game and you don't reply on the Recruitment thread, if you could please put a brief message stating you've seen the Recruitment thread on the forum instead of the standard "Hi. Please let me join your clan." that would be greatly appreciated. :)
The above 2 Isle of Gazoo banners made by the amazing EmeraldHuntress65.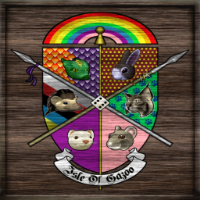 Isle of Gazoo Clan Crest given to me by Gertie Gazoo and made by a friend of her's(don't know the name of the friend)
The greatest treasures are not gold,
nor jewels, nor works of art.
They cannot be held in your hands-
They're held within your heart.
For worldly things will fade away
As seasons come and go.
But the treasure of true friendship
Will never lose its glow.
(Poem from the Disney movie Tinkerbell and the Lost Treasure)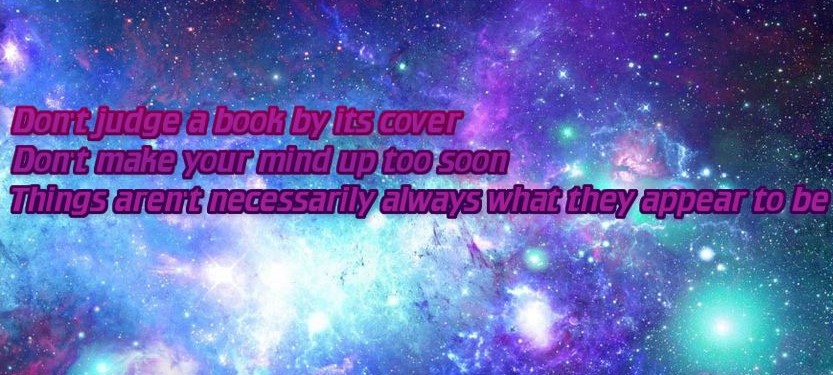 (From the song Don't Judge a Book By Its Cover, background for Star Wars banner and the one above from Google Images)
Profile Pic's a little hard to see, so here it is so you can actually see it: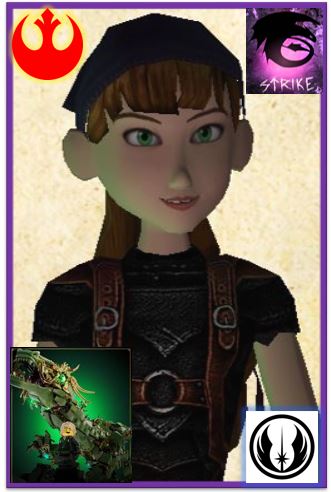 HPowers banner by Gertie Gazoo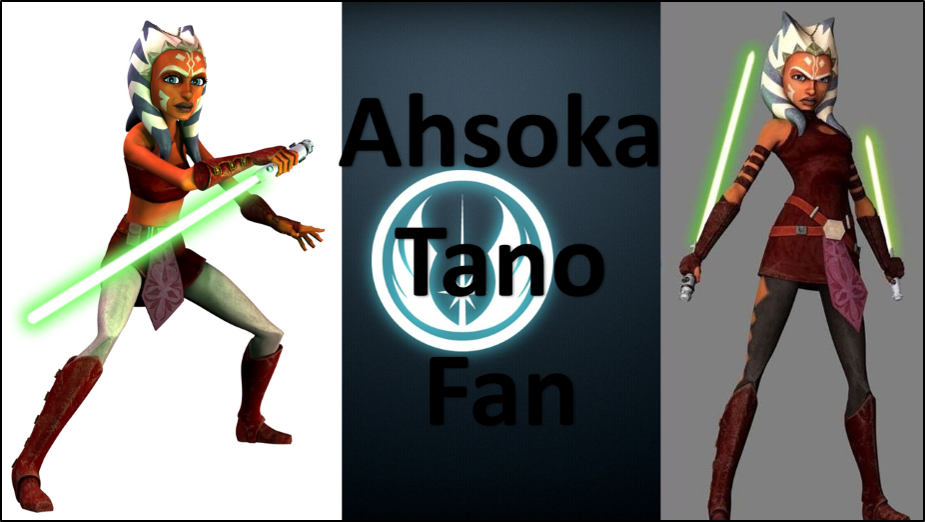 (Background found on Google Images)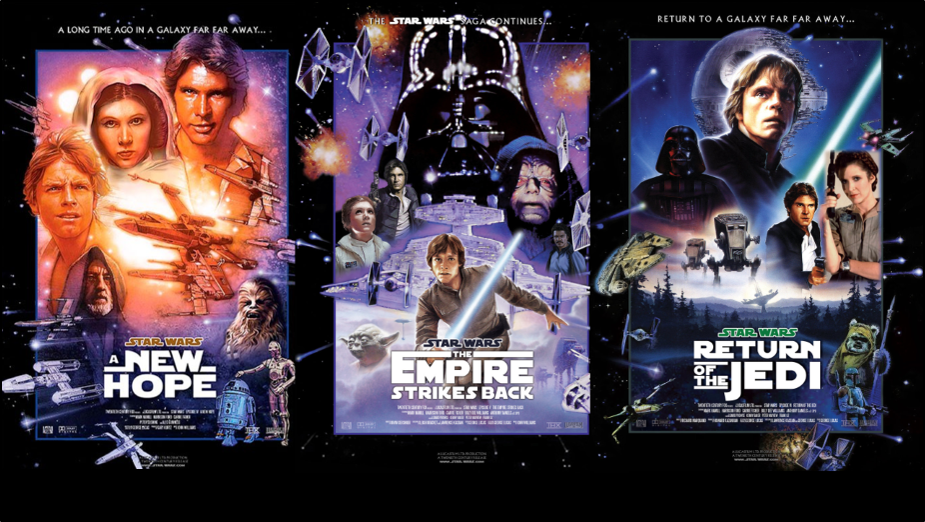 (Background for Prequels Banner and Sequels Banner found on Google Images)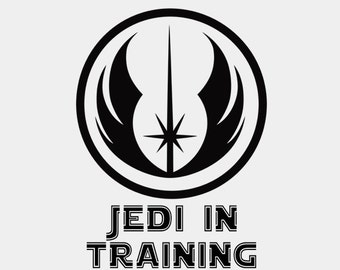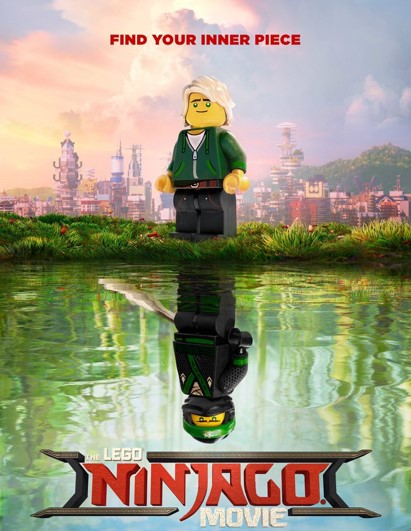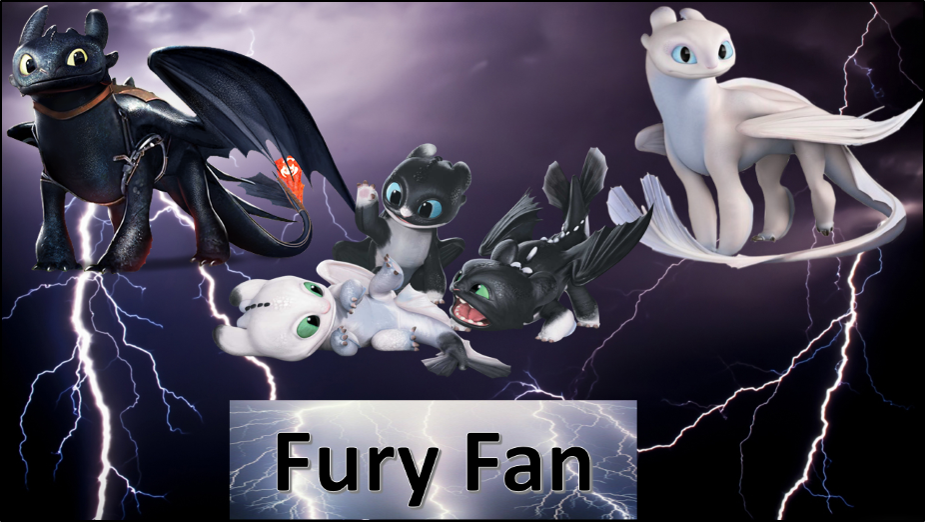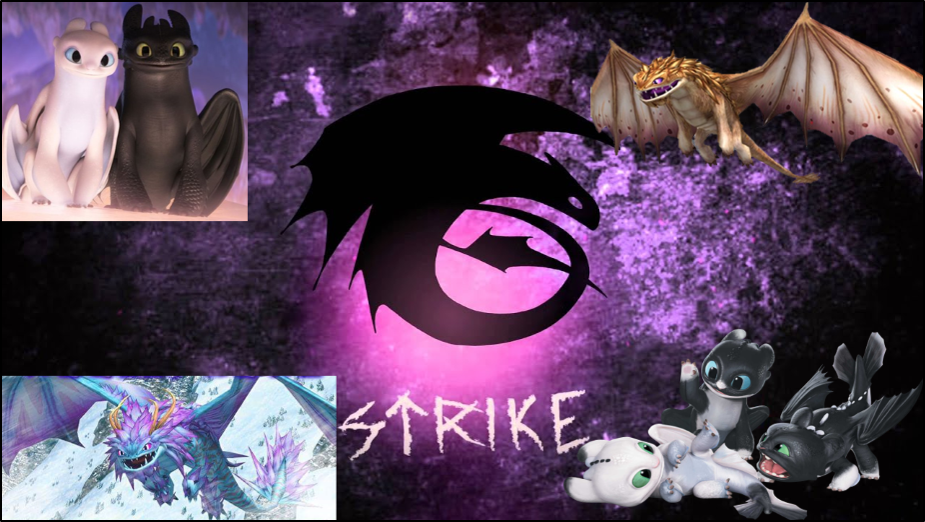 About Me:
The first and most important thing you should know about me is that I'm one of Jehovah's Witnesses. I enjoy studying the Bible and learning from it. I live by Bible standards and strive to apply Bible principles in my life everyday. Of course, I'm not perfect and would never claim to be. However, when I make a mistake I do my best to learn from it and then do my best not to repeat it. I apologize when neccessary and accept correction where it's needed. I happily talk about my religion and beliefs with others but I don't force it on them. If they aren't interested or tell me they don't want to talk about it, I respect that.
For more information on Jehovah's Witnesses, for answers to your Bible-based questions, or for information on a varity of topics, some of which include: animals, countries, how to deal with bullies, how to have a happy family life, how to make real friends, and depression, please visit jw.org.
Favorite Colors: Purple and Pink
Favorite Food: Pizza, Peanut Butter and Jelly Sandwiches and almost anything Chocolate (I say almost anything because there are some things chocolate I don't like. For example chocolate covered cherries)
Favorite Music: Country, Pop, and Disney Songs
Favorite Seasons: Spring and Summer
Favorite HTTYD Characters: Hiccup, Toothless, Astrid, and Tuffnut
Favorite Things To Do: read, sing, listen to music, play computer games, video games, board games, card games, watch tv/movies, and spend time with my mom and sister
Things I Collect: Books, Dvds, Cds, stickers, stuffed animals, Star Wars stuff, and dolls (dolls I collect include Barbie, Monster High, Ever After High, Bratz, Moxie girls, Disney Princess and others)
Favorite Dragon Species: Furies(Night Fury, Light Fury, and NightLights)
Favorite In-Game Dragons: Woolly Howl, Windwalker, Sand Wraith, and Deadly Nadder
Favorite Vegetables: Corn and Potatoes
Favorite Fruits: Grapes and Bananas
Please Note: I do not have Facebook, Discord, Instagram, Twitter, or any other form of social media. If you wish to contact me, here on the forum or in game are the only ways to do so.(I've had some people ask me about this so I decided to add this to my siggy.)
Star Wars Favorites
(Yes, I must have a favorites section devoted to Star Wars XD)
Female Characters: Leia, Padme, Ahsoka, and Rey
Male Characters: Luke, Han, Anakin, Obi-Wan, and Yoda
Droids: R2-D2, C-3PO, BB-8, and K2-SO
Villians: Darth Vader and Kylo Ren
Clone: Captain Rex
Ships: Han x Leia, Anakin x Padme, Cassian x Jyn, Finn x Rey, Kanan x Hera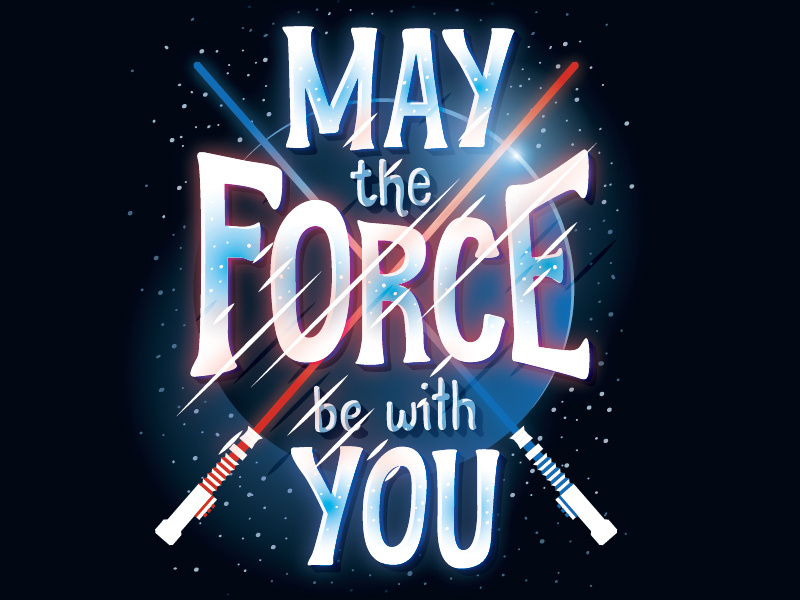 Sun, 04/14/2019 - 15:13
#7
there's a discord...? I guess
there's a discord...?
I guess that makes sense then, shame though. But also kind of funny considering DreamWorks would know better than anyone what is and isn't an hobblegrunt XD
Sun, 04/14/2019 - 17:11
#8
...
Yes, there's a SoD Discord. Several people have the link to it in their signature. Varku has a link to it at the top of her siggy if you're interested.
Yes, that was a very big mistake on Dreamworks' part. Not sure how exactly that mistake was made but something went wrong somewhere. XD
Sun, 04/14/2019 - 17:17
#10
Derp
__________________
~~~~ We are light furies, we live to race through the skies ~~~~
~ We are invisible in plain sight. We are people that have come to unite. We soar through the air like light. ~
~ Epic gif and banners made by Emeraldhuntress65 ~

-----------------
Hobby?: READINGGGG
Favourite Httyd music: Where no one goes, 10 HOURS
-----------------------------
Pets: German shepard mix puppy (was a rescue) /// 2 - 18 year old cats
/// ..over 20 fish.. /// and getting birds sometime
-----------------------------------------------------------------------------------
~~~~~~~~~~~~~~~~~~~~~~~~~~~~~~~~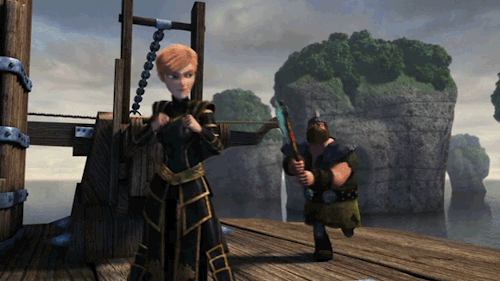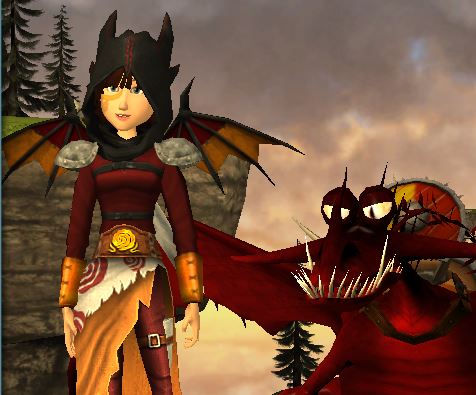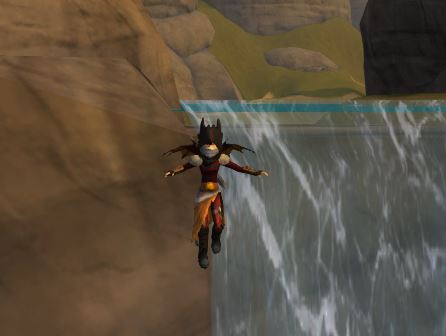 ~~~~ List of my dragons below ~~~~
- some of my dragons new names will be listed, not their current one -
~~~~~~~~~~~~~~~~~~~~~~~~~~~~~~~~~~~~~~~~~~~~~~~~~~~~~~~~~~~
~ My first two dragons ~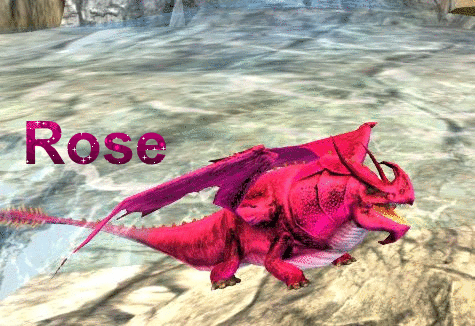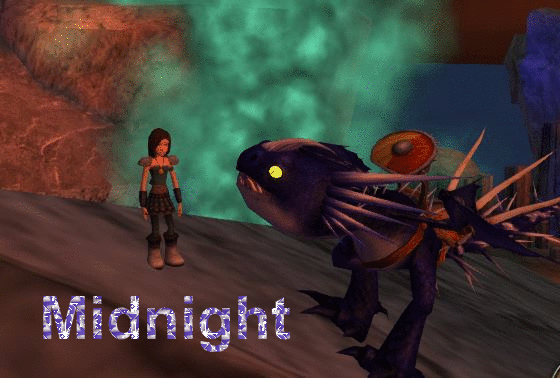 ~ My battle event dragons ~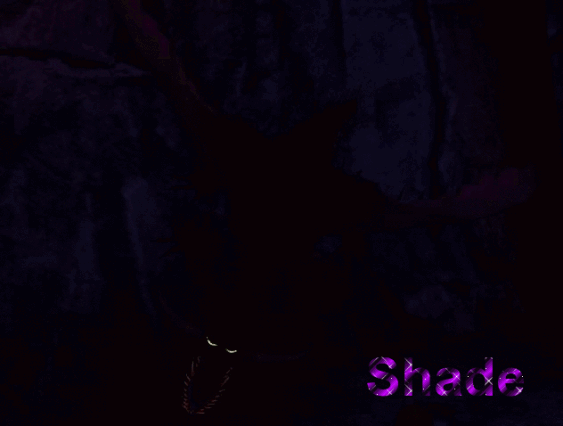 ~ Random Dragons ~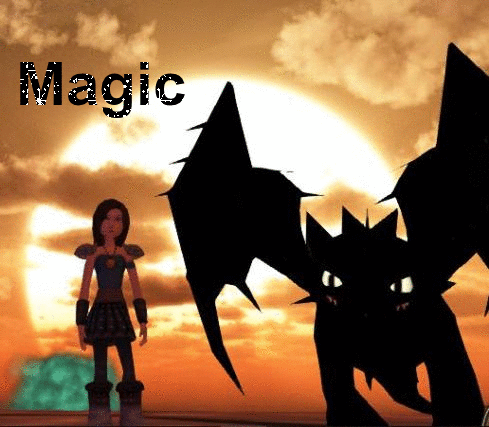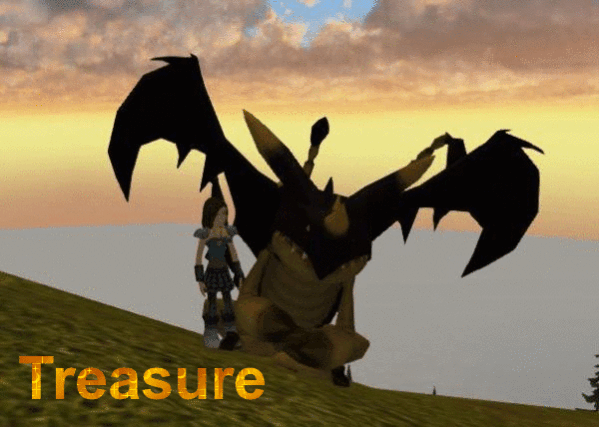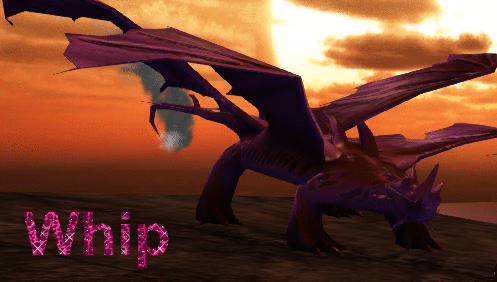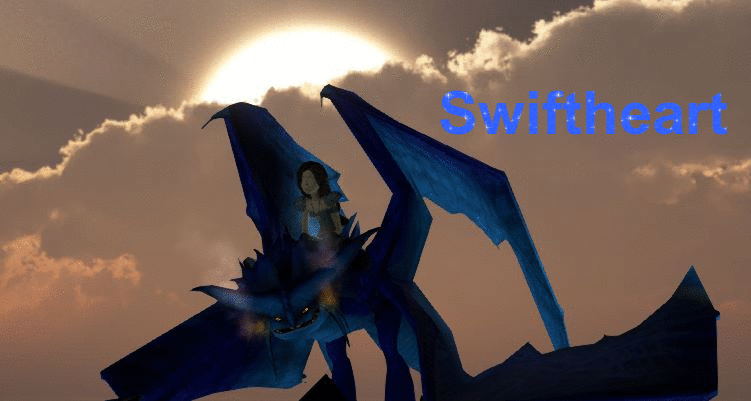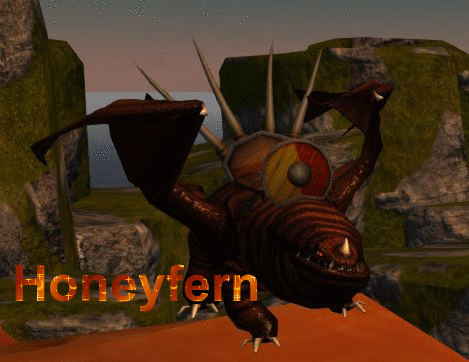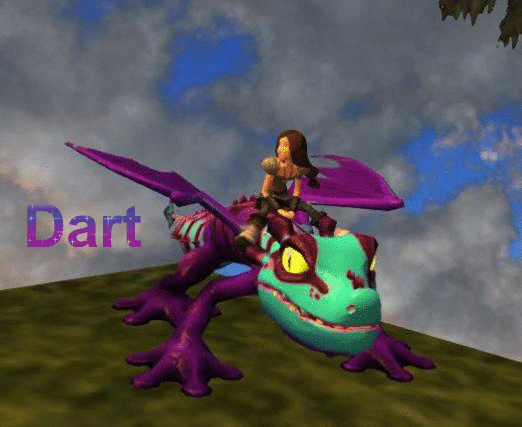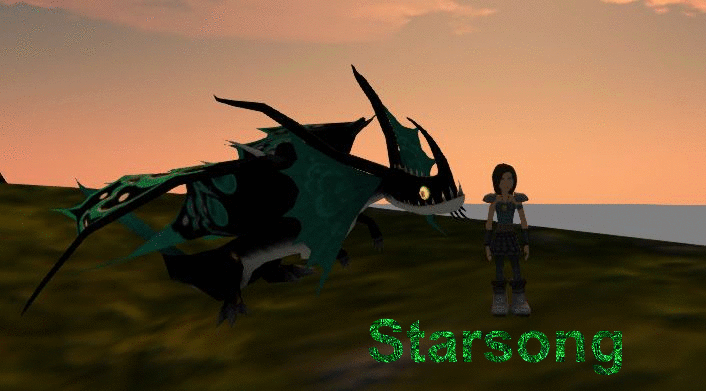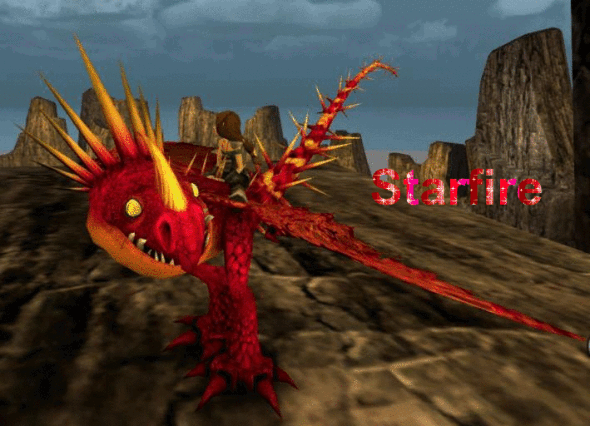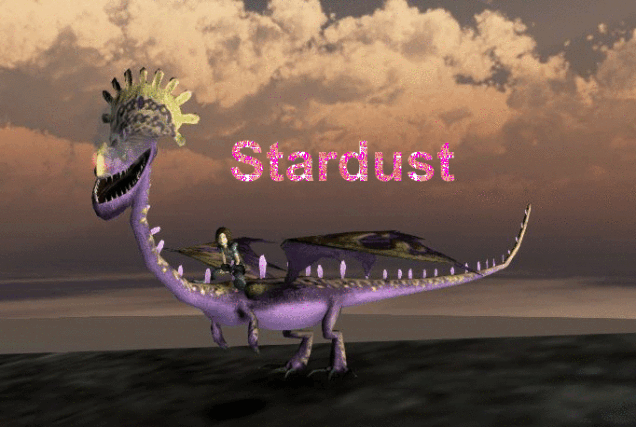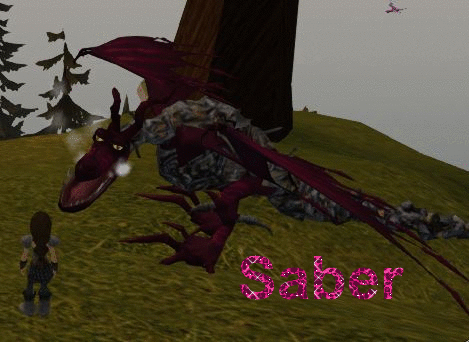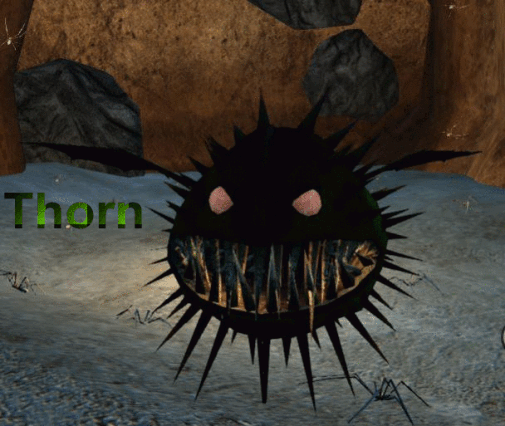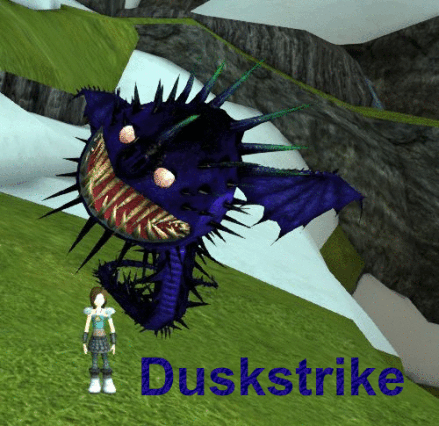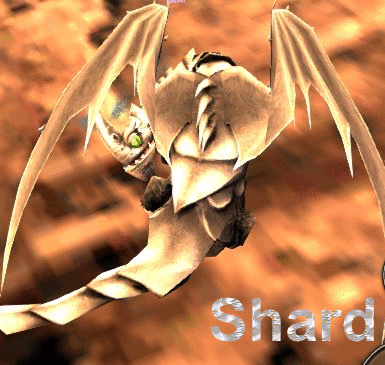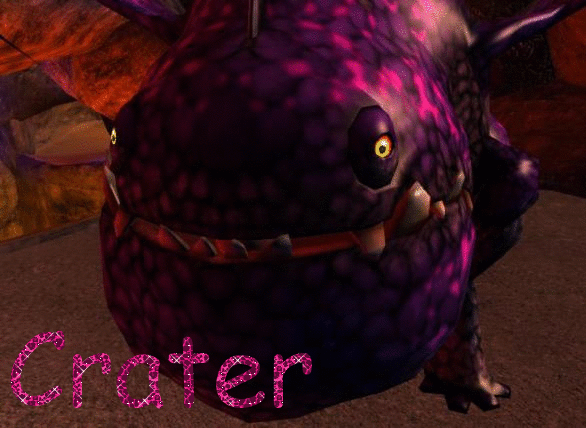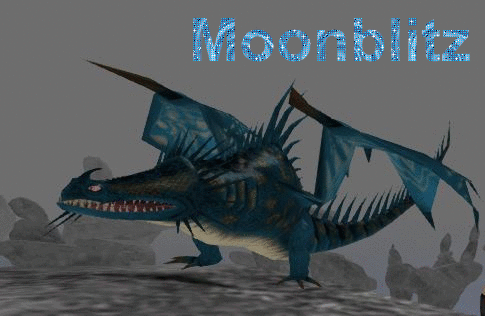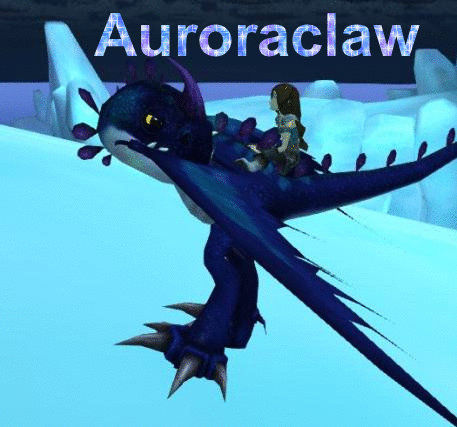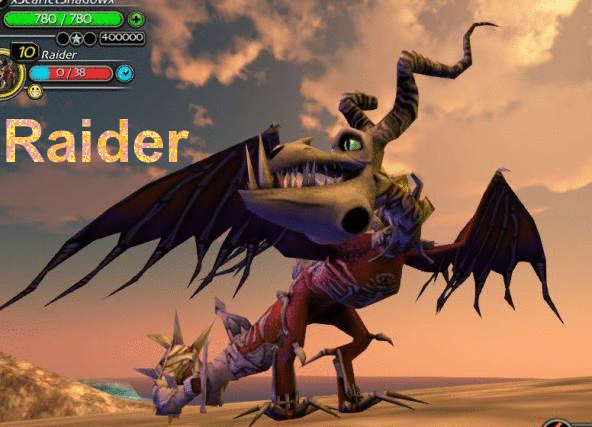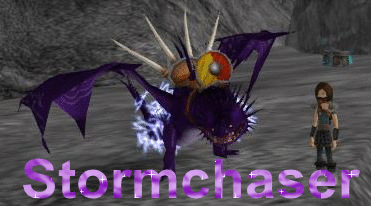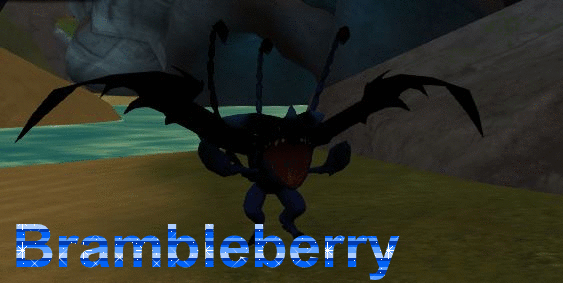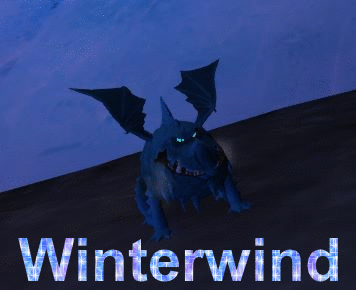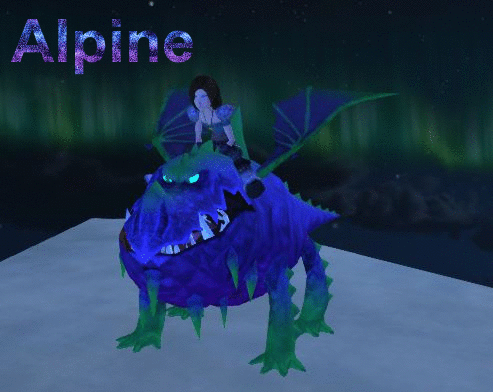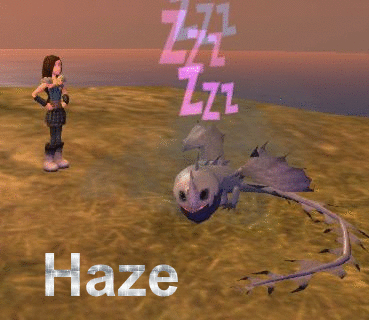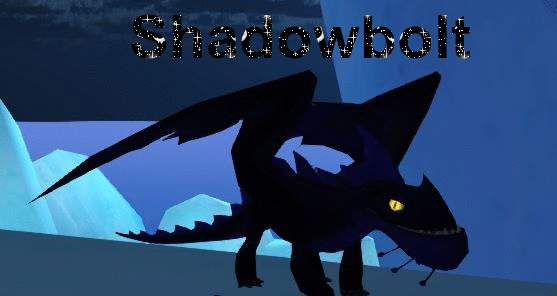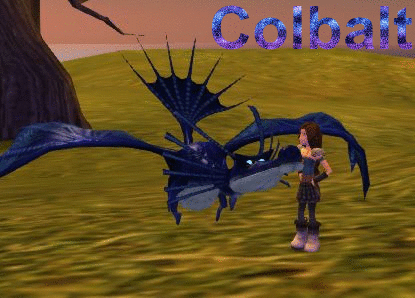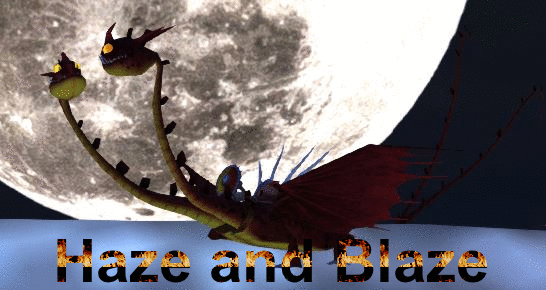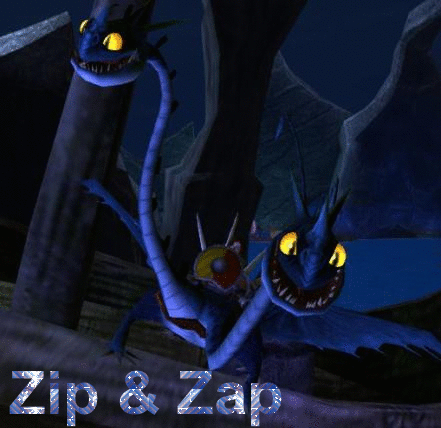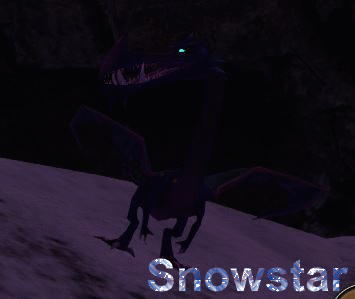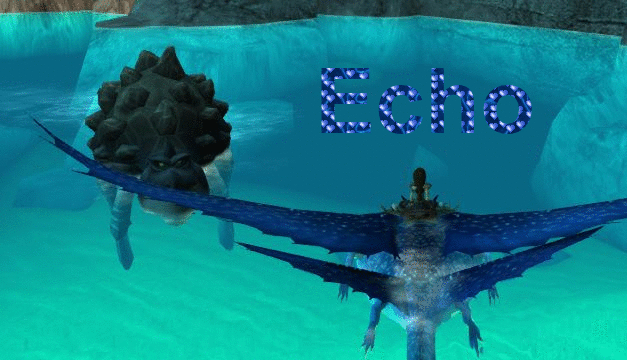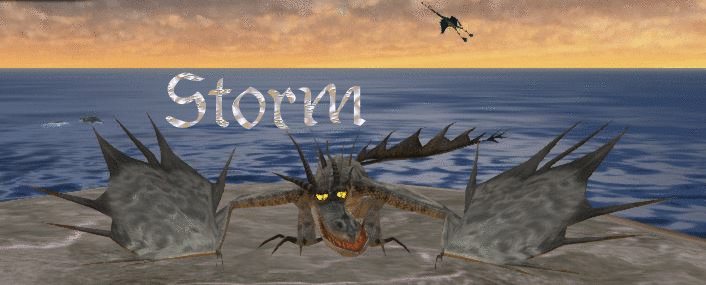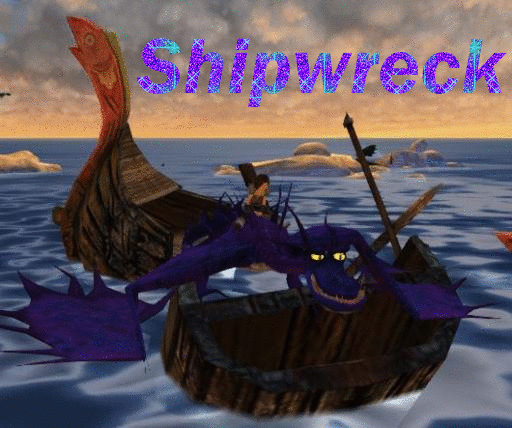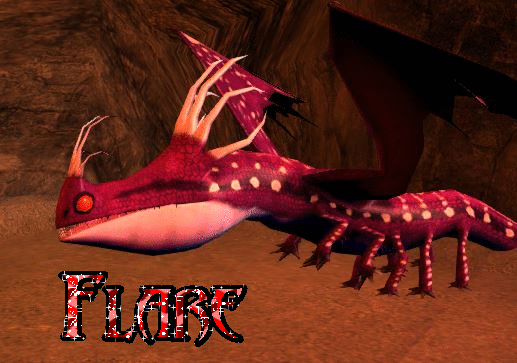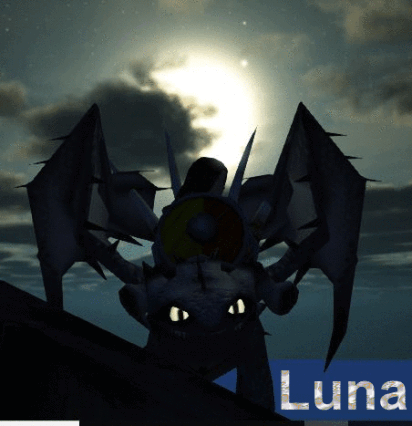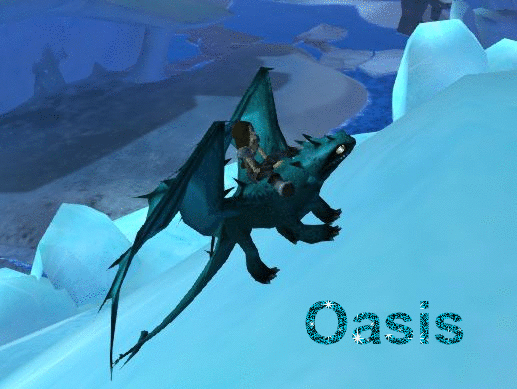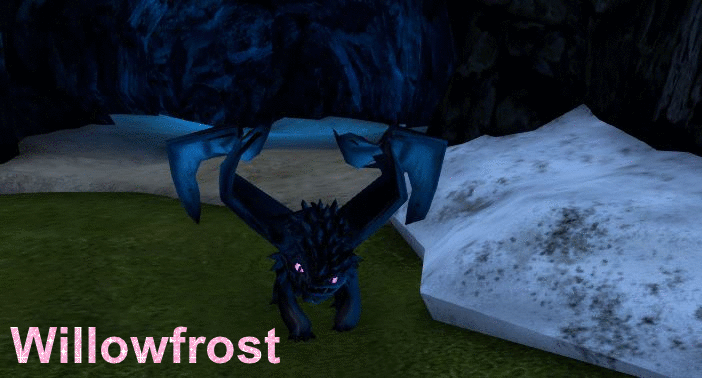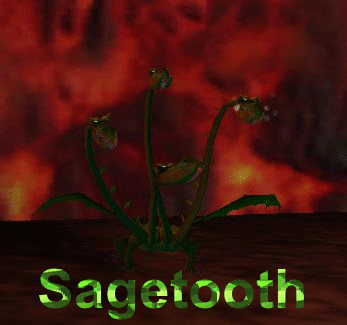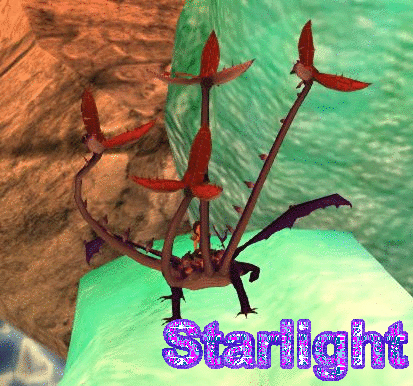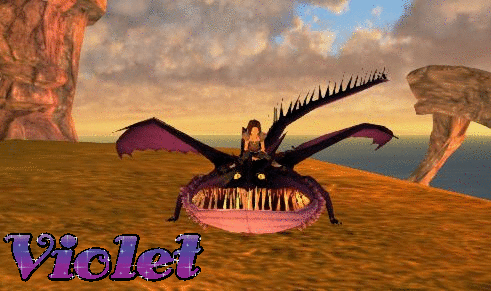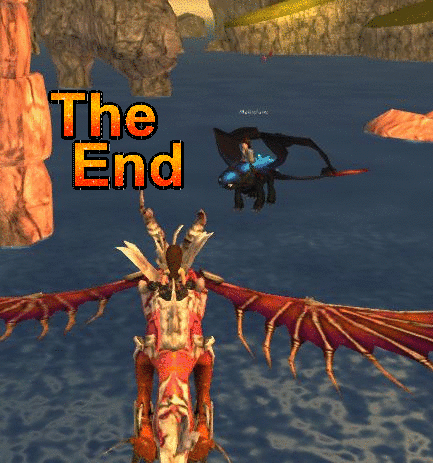 Sun, 04/14/2019 - 19:29
#11
it's not a hobblegrunt
it's not a hobblegrunt though, that's the whole deal. It's a threadtail, listed as such in other pieces of media where it shows up.
https://howtotrainyourdragon.fandom.com/wiki/Threadtail
as I learned from an above comment, the threadtail model is just what DreamWorks apparently chose for the game as the hobblegrunt, despite it being incorrect.
I just really wish we'd get the legitimate hobblegrunt because it's just so cute. And apparently the one from the movie's name is Gruff which makes it better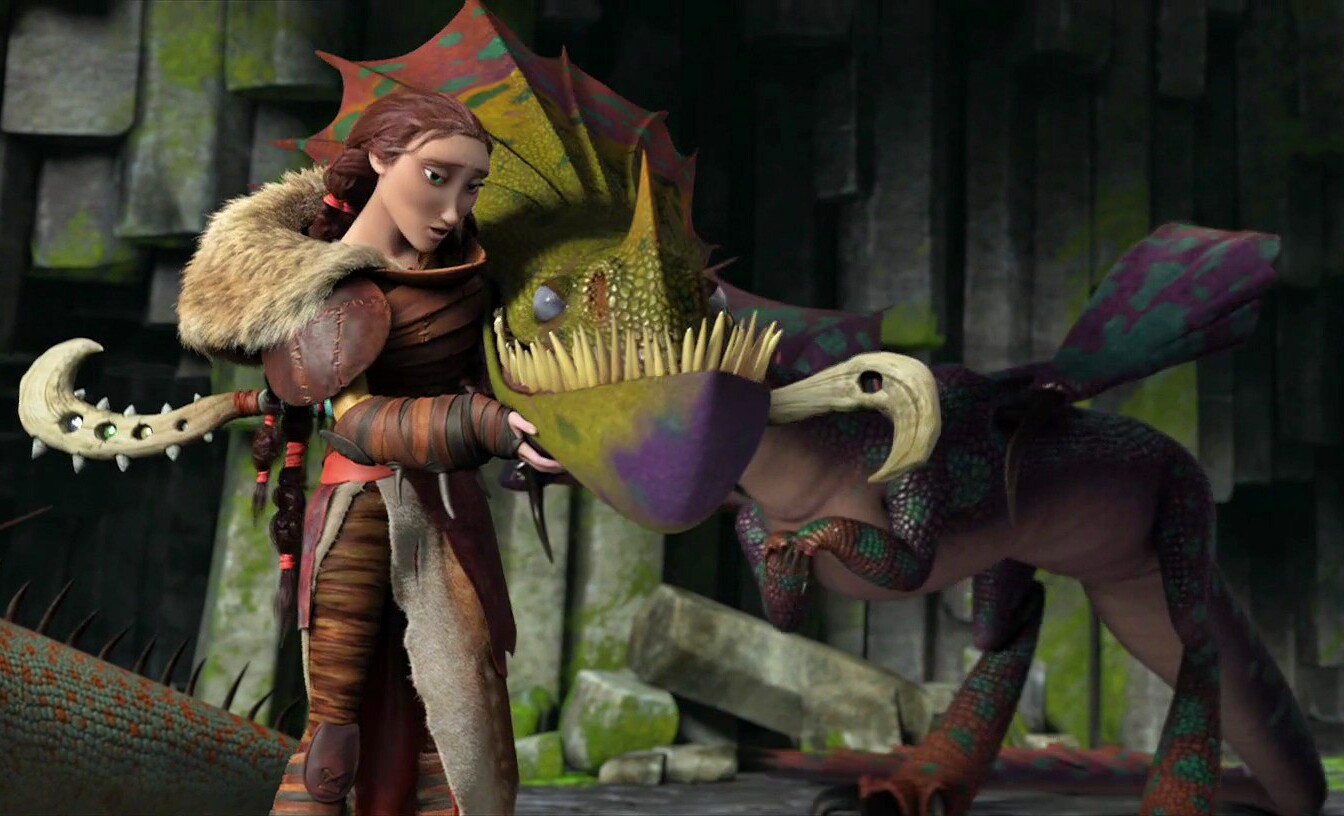 what a good boy
Mon, 04/15/2019 - 07:23
#13
I can see what you mean.
__________________
I cannot be on much because this website takes to much internet.

BEWARE MY WEARLE OF SIGGY GUARDIANS, THEY DO NOT TAKE KINDLY TO INTRUDERS.

PROCEED IF YOU DARE...
Although if you get to the end you may find something for you..
thank you to all who have created the dragons for the Wearle!
Speedyleaf
Dragonriders Fury
LissaFish
ImDerpySheylaYT
thank you again!
GET RID OF CAPTCHA! It's awful, and won't let
me post ANYTHING!
When I say hrrr, I'm not speaking something from Minecraft, I'm speaking dragontongue from the Last Dragon Chronicles. Right, now that's cleared up...
THIS SIGGY CONTAINS:
My Clans
About me.
Links
Art
Screenshots
My Dragons
Something for You
~~~~~~~~~~~~~~~~~~~~~~~~~~~~~~~~~~~~~~~~~~~~~~~~~~~
I am
-

FLITT

-
Elder of
Clan gifs made by the brilliant Madoka, thank you!
Made by The Bohemian Critic. :D
Made by EmeraldHuntress65. Thanks!I
~~~~~~~~~~~~~~~~~~~~~~~~~~~~~~~~~~~~~~~~~~~~~~~~~~~~~~~~~~~
-Mythyque -
Leader of
Banners made by EmeraldHuntress65. Thank you!
~~~~~~~~~~~~~~~~~~~~~~~~~~~~~~~~~~~~~~~~~~~~~~~~~~~~~~
- Syndryus -
Elder of
Thank you EmeraldHuntress65!
~~~~~~~~~~~~~~~~~~~~~~~~~~~~~~~~~~~~~~~~~~~~~~~~~~~~~~~~~~~
About me in game.
main acc: flittIngerman
trophies: over a thousand
dragons: see end of siggy
profiles on flitt's acc:
Mythyque
trophies: over a hundred
dragons: see end of siggy
Syndryus
trophies: not a clue
dragons: will say soon
MaddyCrowe
trophies: none as yet
dragons: will say soon
Flittique
trophies: none as yet
dragons: sand wraith, nadder
chat ban acc: flittIngerfyre
trophies: don't know
dragons: can't remember
chat ban acc: Syndrius
trophies: don't know
dragons: don't know
inactive acc: WarriorFyre
trophies: don't know
dragons: don't know
racing style: dirty (mainly because I'm not that good)
likes: chatting with friends, racing, firing at the headmaster when he gives me chat ban, looking for glitches, doing battles
dislikes: bad glitches, people shouting, being logged out
A little about me in rl:
I am home educated.
I keep chickens
I've never made a phone call
I draw
I write
I do photography
I love dragons
likes: training chickens, storms (don't know why), reading, cacti, whittling, dragons!
dislikes: rabbits, masks, dolls, clowns, when someone says 'let the boys do that ' that really riles me,.when pens are left clicked on, scarves, is it scarves or scarfs? Autocorrect, mushrooms, colds, being bossed about.
I occasionally creat a namesake dragon and send it to someone. You have been warned.
GRYFFINDOR
Some of my favourite books:
The Last Dragon Chronicles
The Inheritance Cycle
The Lionboy trilogy
Halo
The Erth Dragons
The Unicorne Files
The Hunger Games
The Books of Beginning
The Promises of Dr. Sigmundus
The Flaxfield Quartet
The Maze Runner
Sky song
and the list goes on!
~~~~~~~~~~~~~~~~~~~~~~~~~~~~~~~~~~~~~~~
Some Links:
The Empty Inn || A Short Story
To Be a Dragon || A Dragon's Journal
~~~~~~~~~~~~~~~~~~~~~~~~~~~~~~~~~~~~~~~~~~~~~~~~~~~~~~~
Flightingale the Steaming Stormswallower, by Speedyleaf. Thank you!
Backstory: Flightingale never used to be a dragon. She used to be a farmer's slave, beaten, bruised, toiling away in the heat of midday. One night, she was standing by her window looking out at the moonlit mountains, when she heard a small scratching in her tiny room. She turned to see and sitting on her bed, looking quite pleased with itself, was a baby Stormswallow. Of course she was frightened, but it soon became apparent that it wouldn't hurt her. It leapt down to the floor and ran to the window, glancing from her to the window and back. She opened the window for it but it just stood there, looking at her sadly. She realised it couldn't fly, and in sympathy she picked it up, crept down stairs and quietly let herself out. Putting the dragon down she said; 'go on, young one, be free like I wish I could be.' It started to scamper off but then it stopped and turned back. She waved it off and began to make her way back to the house, then pain blossomed in her shoulder. The young dragon had scratched her. but it wasn't a bad pain, it spread through her like fire, kindling a dragons spark in her. That night Flightingale flew free as a dragon, and she still does to this day.
Gabryall the Catastrophic Sentinel by AndreaEaston, thank you!
Ka Ledasio, the skradder, by the amazing Speedyleaf.
Backstory: She is the mysterious leader of the mysterious Whitetalons, a group of dragons who all have the middle claw of their right foot white. She is feared among people, respected among dragons. Like a shadow upon a shadow she soars through the night, like a phantom of fleetness she swoops through the day. Any who meet her bow to get regalness, her strong will, her quick, clever eyes. Like a ghost of a story she flits on the edge of memory, always there, somewhere, yet just out of reach like a dream. She saw Flightingale's first flight, the young Stormswallower grow, Gabryall's loneliness broken. She was there for them all, leading in dreams, thoughts, small whispered words in their ears. Is she real? Or is she just a fantasy? Flying at the edge of minds. Maybe you will meet her, maybe you won't, who know but her and Whitetalons. Maybe, just maybe, she is with you now.
Vennomm the Poison Dart Fury by LilyStark. Thank you!
Clawwyng the Tingecutter by the talented AndreaEaston. Thank you!
Crimson the Giarogia By the brilliant ImDerpySheylaYT. Thanks!
Skye, the curly nadder ↑ and Whppersnap, the deadly claw ↓ both by the talented, amazing AndreaEaston. Thank you!
Flickering, my flightmare, by SangoMichiko13. Thank you!
Lyulf by the talented ZestyDragonWing. Thank you!
Newt the flamewhipper by Speedyleaf, thank you!
Arianwen my light fury by SangoMachiko13. Thanks!
Shader the Lightning Rod by kasanelover. Thanks!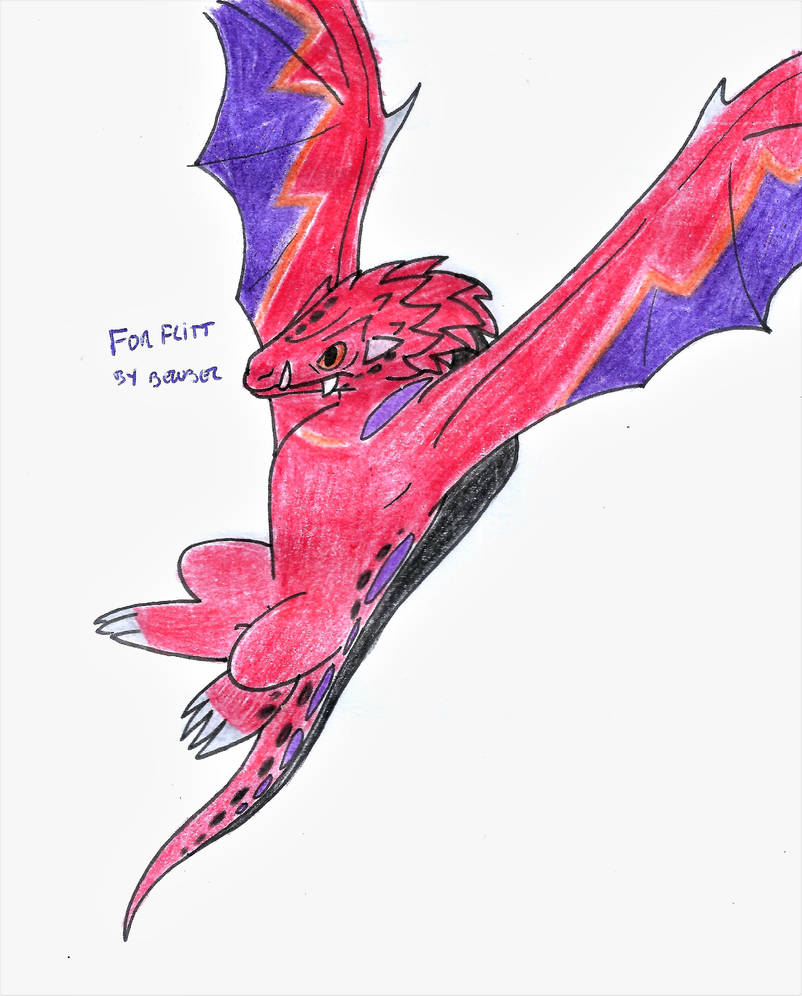 Irefyre the Ire Igneous by belubel, thank you!
Gale the nightlight by StellaMontague, thanks!
The grumpy Connwaer by ImDerpySheylaYT. Thanks!
flittIngerman, by me.
Skelly the Hopefury by WinterSilverCat. Ty!
Kean ↑ and Adwen ↓ by the most talented AndreaEaston! Tysm!
flittIngerman and Flickering by the most talented Fireflash, tysm!!!!!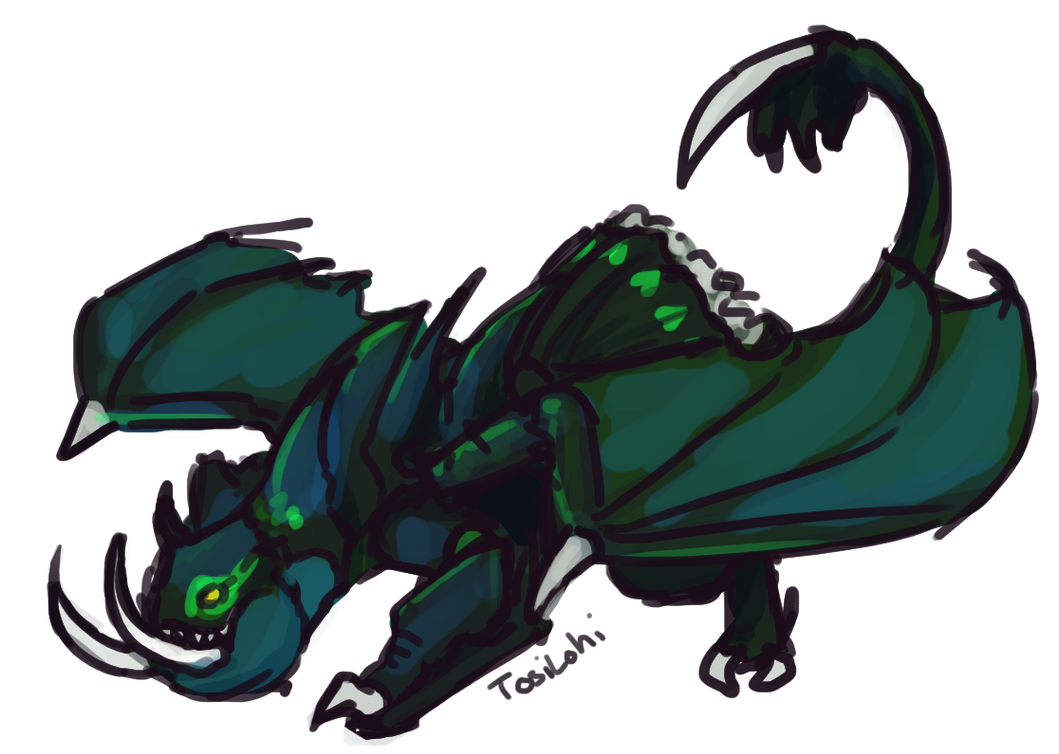 Prettystryke the tutugripper by Toshi, thankies!
Sath Hansworthy by the brilliant Speedyleaf. Ty!!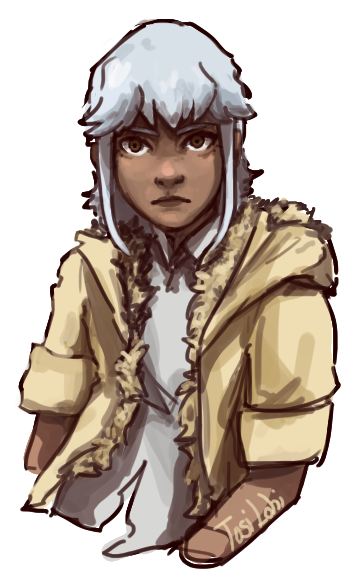 Sath by Toshi, tysm!!!
Galaxia by LissaFish, tysm!!!
These four Whitetalon Phantoms by the most brilliant Madoka. Tysm!!!
Mythyque by SilverNight. Tysm!!!
~~~~~~~~~~~~~~~~~~~~~~~~~~~~~~~~~~~~~~~~~~~~~~~~~~~~~~
flitt's Gallery
Flickering, my first dragon
My nadder, Glimmerwing
Conri my woolly howl
Me and Taron flying over the chasm.
Nightspark
Newt
Fyreryft
NightReaper
Meeting Galant for the first time.
Saphron
Galant
Gadzooks
Left n Right have seen something
Watching over the school with Crash n Smash
Flying with Nameless
Crick
Grockle
Jacynder
Sunflare
Galaxia
Unknowable.
Taron
Storm razore
The furious chick, Connwaer
~~~~~~~~~~~~~~~~~~~~~~~~~~~~~~~~~~~~~~~~~~~~~~~~~~~~~
Mythyque's Gallery
I saw someone else with a picture like this, so when Mythyque got Tallique, a sand wraith, I had to get it.
Open wide
THIS IS NOT AN EDIT.
Conri appeared in tg while I was on Myth's profile
~~~~~~~~~~~~~~~~~~~~~~~~~~~~~~~~~~~~~~~~~~~~~~~~~~~~~~~
flitt's dragons:
Flickering - flightmare (titan)

Nightspark - flightmare

Crick - m. nightmare

Nameless - m. nightmare

Grockle - groncicle

Hoverstrike - gronckle

Glimmerwing - deadly nadder

Jinx - screaming death (titan)

Hex - screaming death

Chaser - whispering death

Deadling - whispering death

NightReaper - deathgripper

Fyreryft -fireworm queen

Newt - flamewhipper

Cloudlord - stormcutter

Sunflare - stormcutter

Left n Right - hideous zippleback

Crash n Smash - hideous zippleback

Skybreaker - razorwhip

Galaxia - deathsong

Conri - woolly howl

Velocity - speed stinger

Unknowable - sweet death

Taron - skrill
Daggawing - armourwing
Jacynder - deadly nadder
Tywyll - flightmare
Storm razore - skrill
Gadzooks - grapple grounder
Galant - crimson goregutter
Saphron - sliquifier
Fyreking - fireworm
Lyulf - woolly howl
Infernado -typhoomarang
Toothless - night fury
Arianwen - light fury
~~~~~~~~~~~~~~~~~~~~~~~~~~~~~~~~~~~~~~~~~~~~~~~~~~~~
Mythyque's Dragons.
Tallique - sand wraith
Sandique - sand wraith
Sapphique - skrill
Eruptique - eruptodon
Esnique - raincutter
Unique - speed stinger
Ique - prickleboggle
Chalique - changewing
- grapple grounder
Toothless - night fury
Arianwen - light fury
Didn't think I had that many dragons!
MORE COMING SOON...
~~~~~~~~~~~~~~~~~~~~~~~~~~~~~~~~~~~~~~~~~~~~~~~~~~~~~
pm me the word 'Riddle' and you will receive a weekly riddle.
pm me the answer to this riddle to get yourself a dragon creation.
What am I?
~~~~~~~~~~~~~~~~~~~~~~~~~~~~~~~~~~~~~~~~~~~~~~~~~~~~~~~~
some gifs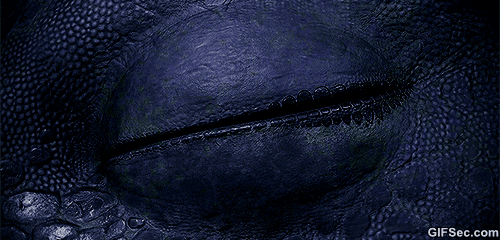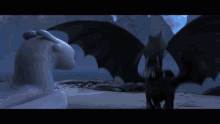 Who's online
There are currently 8 users and 95 guests online.