Who Else Noticed This?
Before I kick things off, I'd lke to say that this WILL contain gifs/images from the HTTYD 3 trailer so if there's anyone trying to avoid that. . .might want to leave now. The same applies to anyone who hasn't seen some of the newer Steven Universe episodes and are trying to stay spoiler free as well (I know it's not super new but there might be super new viewers of the show who are starting fresh!)
Ok! With that out the way, I present to you the comparison I made the first day I saw the trailer. Ladies and gentleman (and gentledragons), here is. . .
The almighty Frogidot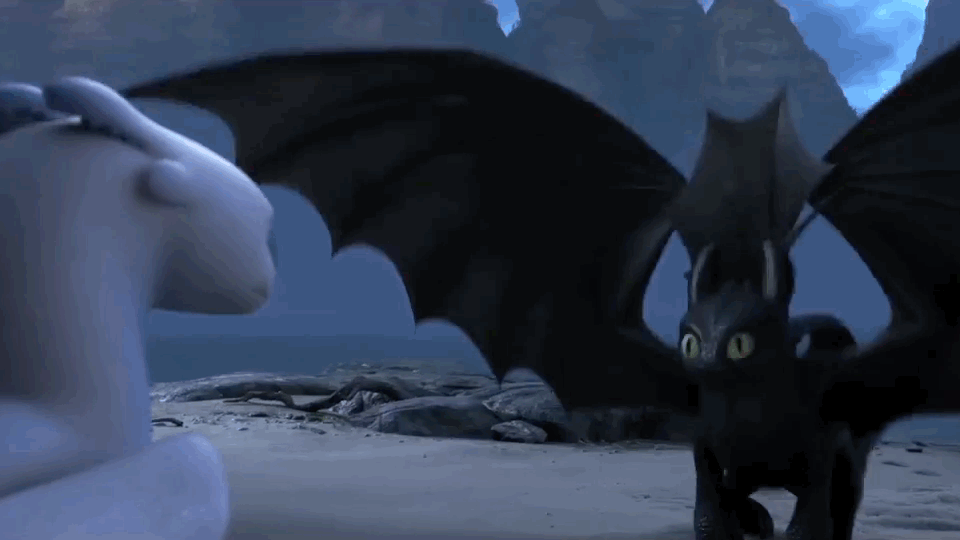 and the amazing mating display of Toothless (and his equally as amazing wingman Hiccup) [None of these gifs belong to me]
I can't be the only one who thought of Peridot when seeing Toothless look like a giant derp. There's actually a few more similarities between the two now that I think about it!
They both have "wingmen" to help them get the attention of something; Peridot had Steven to help her with the corrupted gem monster while Toothless has Hiccup to help him woo the Light Fury.

They both hop around and make hilarious noises (which also sound incredibly similar).

They're both required to think out of their comfort zones! Peridot has to "think like a monster" (as quoted by the lovely Steven) while Toothless has to think more like a wild dragon.

They both fail with their. . .displays but succeed in the end (for Toothless though, I'm just going off the trailer that he succeeds, as well as the information viewers at the Annecy gave us).
Now for the other main reason why I wanted to post this. . .who did it better? I honestly can't decide, they both make me crack up (though my sister says Toothless did it better)!