Whats Your Favourite?
Hello fellow vikings!
So I have a quick questions for you. Apart from a Nightfury, is you could have the only dragon in the world, what dragon from httyd would you have? Explain why. Mine would be a Timberjack.
__________________
Background: My name is Silverlight, it's not the most normal name, but when you think about it, no bodies name is truly normal. I grew up with a healer, my parents were killed by a almost a dozen monstress nightmares, my parents were great warriors, almost the greatest, but they were extremelely outnumbered, ever since then, I've been afraid of heat. The healer gave me the name after the Silverlight lake, it's also known as the lucky lake, she gave me the name hoping it would give me luck, and a chance a better life than what I had. I don't know if it worked.
First dragon, first account: Stormy was the first dragon I ever met, we met in a strange way, both of us nearly died. I was out walking with my friend, she had a dragon, everyone I knew had a dragon, but me. Stormy was an aggressive dragon, if she saw someone or something, she would investigate, then attack, Stormy had been living far away from Berk and hadn't seen any friendship between dragons and Vikings, if she saw a Viking, she would kill it. Well Stormy saw me and dived strait at me, I didn't see her coming but my friend did, she threw her axe at Stormy, Stormy spun around and wacked the axe away, and in the process, cutting my face with one of her poisoness spines, i would be dead soon, so Stormy picked me up took me back to her nest. She couldn't be bothered killing me so Stormy left the poison to do its job. But the fight wasn't over yet, I still had my axe and a bit of strength, but the poison was weakening me fast. I knew if I wanted to get away I would have to kill her, so when Stormy wasn't looking, I swung my axe out and lunged at her reluctantly and sliced a hole in her chest, Stormy cried out and fell to the ground, I ran, then I stopped and looked at Stormy, I couldn't leave her there, I rushed back over towards her, her breathing was heavy, blood gushed out of the wound I made, I felt horrible, I couldn't do anything, or could I, of course I could, I was raised by a healer! I rushed out of the nest, gathered what I needed, then I ran back to Stormy and healed her, it took many hours, I thought the poison would kill me at any moment, I just got weaker and weaker, but finally I finished, she stood up and shook herself, then she picked me up, I thought she was going to eat me, but I was to tired to struggle, but then something amazing happened, she threw me onto her back and Stormy flew me back to Berk, even knowing a storm had started, a big one, but no matter what happened, Stormy did not stop flying until I was safely on Berk. After that, me and Stormy became the best of friends, I called her Stormy because even knowing there was a horrible Storm, and even knowing that the rain stung her face and the wind ripped at her wings, Stormy did not stop once until I was safe. Stormy was a beautiful dragon, she had dark purple skin and a dark purple underbelly, with big white spines and deep blue wings, and now she has a long scar on her chest she where I cut her, and I to, have a scar on my face where Stormy cut me. I don't know why Stormy chose to save me, all I did was heal something I gave her, but I do know one thing, dragons are amazing, intelligent creatures, who will never cease to amaze.
2.Airwalker-Teen Speed Stinger male.
3.Shatter-Adult Whispering Death male.
4.Slpitshake-Adult Whispering Death male.
5.Hail-Adult Groncicle male.
6.Icicle-Teen Groncicle male.
7.Quake-Adult Gronckle male.
8.Darkfrost-Adult Devilish Dervish male.
9.Amber-Adult Deathsong male.
10.Windshear-Adult Razorwhip male. (I know Heathers is a female)
11.Union-Adult Singetail male.
12.Jack-Adult Prickleboggle male.
13.Rocksmasher-Adult Eruptodon male.
14.Moonflight-Teen Tideglider female.
15.Pebble-Baby Hobblegrunt male. (Twin brother to Apple)
16.Apple-Baby Hobblegrunt female. (Twin sister to Pebble)
17.Alpha Toothless- Adult Nightfury male.
18.Typhoon- Adult Typhoomarang male
19.Thyme (Thyme, pronounced Time) Baby Scuttleclaw male.
Thats all of my first account, more to come later! :)
Mon, 07/10/2017 - 13:32
#2
Woolly Howl, Windgnasher, or Prickleboggle
I'd want an ice dragon that doesn't overheat too easily and is also rideable. And I don't get along well with mischevious animals; they drive me a little crazy. So that'd leave me with a Woolly Howl, Windgnasher, or Giant Prickleboggle. Any of them would be fine by me. (And yes, I'd want any of those three even if the Night Fury was an option.) A Woolly Howl would be awesome to fly, and it's extreme intelligence would be impressive and fun but also challenging and difficult at times. A Windgnasher would be a bit like a big, friendly hound dog with the intelligence and stubbornness of a mule...and I really like dogs and mules, so that's great. And Prickleboggles a super gentle and friendly, can heal any wound, and also really like thrills (which I do, too). They all have great perks...it's impossible for me to pick between the three of them!
__________________
Soon her ice dragon would come for her, and she would ride on its back to the land of always-winter.
~George R. R. Martin, The Ice Dragon
HTTYD2 Concept by Jason Scheier, Woolly Howl edit by me
Whisper the Wolf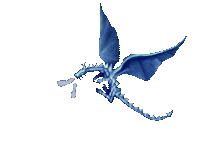 & Winterwind
Whisper the Wolf by Pixel Winterwind by Nessie
Links
All links open in a new tab.
Whisper and Winterwind: A Poem by Wolflight
Every day is shorter now,
Dimming, darkening, darkening.
Every night is longer and deep with chill...
Up above the timberline,
Echoing, echoing, echoing,
Winter Wolf is calling to the Frozen Moon,
Crouching in her forest bed.
Watching, waiting, waiting,
She can feel the snow will be coming soon.
~"Winter Wolf" by Amy F. Bernon
The Real Winterwind: Jetta
Made by Owlsbane
The bond between Man and Beast...
...is not just fiction.
In-Game Dragons
Strike Class
Winterwind: female Woolly Howl (main dragon)
Dasher: male Woolly Howl (Snoggletog Wraith stand-in; main Christmas dragon)
Avalanche: female Snow Wraith (2nd main racing dragon)
Abominable: male Titan Wing Snow Wraith (3rd main racing dragon)
Icebones (in-game name Stormblaze): male Skrill
Galewing: female Titan Wing Skrill
Slashtail: male Triple Stryke
Boulder Class
Icevein: male Groncicle (2nd main dragon)
Hoarfrost: male Groncicle (Icevein's father)
Permafrost: female Groncicle (Icevein's mother)
Crystal (in-game name Krystal): female Groncicle (Icevein's sister)
Snowblast: male Groncicle (Icevein's brother)
Firn: female Groncicle (Icevein's sister)
Coldnip: male Groncicle (Frozen Groncicle stand-in)
Stonemaw: male Gronckle
Fireball: female Titan Wing Gronckle
Ironmaid (in-game name Honormaid): female Hotburple
Boulderdash: male Catastrophic Quaken
Redwolf: male Grapple Grounder
Meteorblast: male Eruptodon
Sawblade (in-game name Sawfang): male Whispering Death
Bramble: female Titan Wing Whispering Death
Furious: male Screaming Death
Merciless: female Titan Wing Screaming Death
Gemtooth: female Snafflefang
Charity: female Shovelhelm
Stonefist: male Thunderpede
Stoker Class
Sparrow: female Terrible Terror (3rd main dragon)
Van (in-game name Slurg): male Titan Wing Terrible Terror
Legacy: female Silver Phantom
Eclipse: female Night Terror
Brightsoul: male Singetail
Scout: female Flame Whipper
Firegale: female Monstrous Nightmare
Ridgeback: male Titan Wing Monstrous Nightmare
Lionheart: male Moldruffle
Sunheart: female Fireworm Queen
Cyclone: male Typhoomerang
Fireflight: female Hobblegrunt (Threadtail stand-in)
Sharp Class
Frostclaws: male Shivertooth (main racing dragon)
Solstice: female Shivertooth (4th main racing dragon)
Thistle: female Prickleboggle (main battle dragon; tiny Prickleboggle stand-in)
Oakthorn (in-game name Oakclaw): male Timberjack
Fleetsteps: male Speed Stinger
Spitfire: male Scuttleclaw
Jadeheart: female Titan Wing Scuttleclaw
Silvershard: female Razorwhip
Swiftslice: male Titan Wing Razorwhip
Windrider: female Stormcutter
Owleyes: male Titan Wing Stormcutter
Rainshed: female Raincutter
Shadowhunter: male Devilish Dervish
Tracker Class
Brightclaw: female Deadly Nadder (starter dragon)
Horntail: male Titan Wing Deadly Nadder
Echo: female Mudraker
Bullheart: male Rumblehorn
Tidal Class
Splashwing: female Sliquifier
Seacry: female Thunderdrum
Darkbreather: male Titan Wing Thunderdrum
Fjord: male Sand Wraith
Shorewind: female Titan Wing Sand Wraith
Sparky: male Shockjaw
Wavedancer: female Tide Glider
Riptide: male Scauldron
Freyasfang: female Windwalker
Mystery Class
Professor: male Flightmare (main Halloween dragon)
Aurora: female Titan Wing Flightmare
Sneak, Snip, Snap & Trap: male Snaptrapper (Leafy Snaptrapper stand-in)
Scourge: female Boneknapper
Wishbone: male Titan Wing Boneknapper
Nightingale: female Sithersong
Doomfang: male Death Song
Evermore: male Tiny Tooth Death Song
Bandit: male Armorwing
Flower: female Changewing
Double & Trouble: female Hideous Zippleback
Short & Snout: male Titan Wing Hideous Zippleback
Honey: female Sweet Death
Fortitude: male Buffalord
Mistwalker: female Smothering Smokebreath
Character Links
Trainer Sprites by Blackwolfen
Links are in blue, all open in a new tab
The Wolf and the Howl Characters:
Links to My Screenshot Comics
The Wolf and the Howl: The Song of Death
The Wolf and the Howl: The Dragon at Dreadfall
The Wolf and the Howl: Dragon Sledding
The Wolf and the Howl: A Winter's Ride
The Wolf and the Howl: Matchmaker
The Wolf and the Howl: The Mysterious Chicken Caper
The Wolf and the Howl: Terror Loose on Dreadfall
Extra: Dasher's Snoggletog Countdown
[She] liked winter best of all, for when the world grew cold, the ice dragon came.
~George R.R. Martin, The Ice Dragon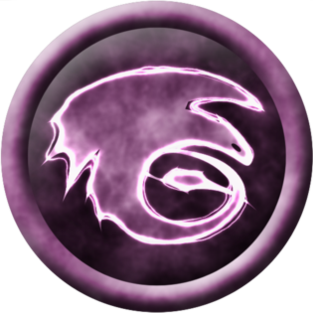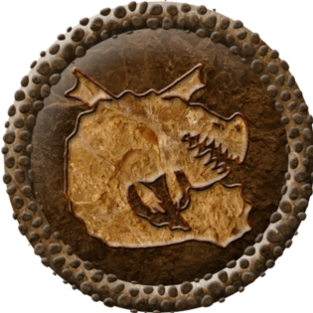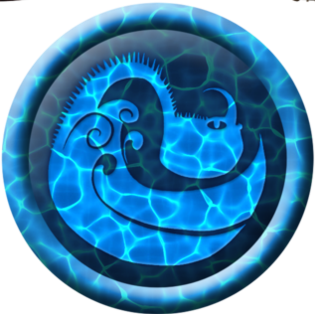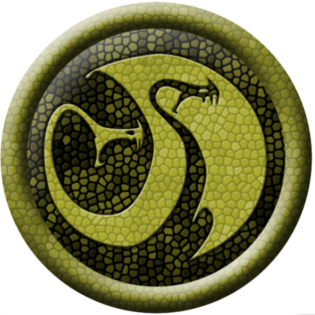 Wingdnasher Fan
Prickleboggle Fan
Ice Dragon from the How to Train Your Dragon Book Series: The Doomfang
Doomfang by themasterplan47
And only a Winter Child, and the ice dragon who loved her, could save her world from utter destruction.
~George R. R. Martin, The Ice Dragon
Who's online
There are currently 33 users and 101 guests online.