Werewolf's Art Stream.
Hello Werewolf here. I was just a touch hesitant about this, but here it goes. I have an art channel on Picarto. I stream there, almost every-day (When I'm able to). Some of you already watch my streams. Anyway here is the link to my channel
https://picarto.tv/Werewolfgirl1253
I'm thinking of doing a PM group so if you wanna be part of it please sign up here :)
__________________
Welcome to WEREWOLF'S siggy
This is Jordan. She protects this siggy and everything in it. (Thanks to Witcherforever for making it)
I have a Wattpad account. I am working on a somewhat cringy fan-fic. Please tell me what you think :)
https://www.wattpad.com/story/100986363-an-irish-werewolf/parts.
My viking license, Thx to Navlyn Fury for making this :D
A portrait of me and BFF Frytha. Thank you Pixel for making this.
This is Cissy, my signature protector. By me :)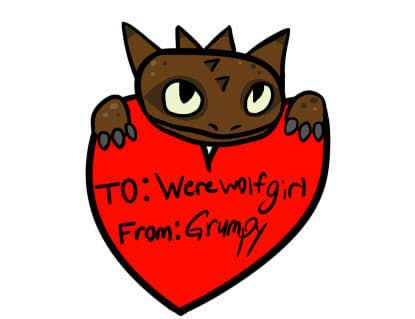 Valentine Sand wraith by Floofqueen. Given as a gift by Mah BFF grumpy :)
MA VIKING SECTION
Viking Name: (KylietheWerewolf) Highlight to see
Trophies: I know have 300+ trophies :)
Clan: I am not part of a clan yet. I am looking for one.
Dragons: I have toothless from a 7 day trial membership, a zippleback called Jordan and Debbie, and a baby whisperin death called, Markimoo (I like Markiplier, don't judge me)
MY OC SECTION
WOLF:
AMAZING edit of Wolf, by my BFF Archer. Thank you :)
Edit of Wolf, by me :)
Mon, 01/30/2017 - 16:08
#2
le bloop
__________________
(Please, just call me Red, or RedWind. No need to add 123 on)
RedWind's Sig
Clan: Swift Champions
Admin of the SoD Discord:
Link to get in: CLICK HERE
Gender: Female
Shipping Affiliation: Omniship
Fandoms: Wof, Marvel, Warriors, OUAT, Nintendo
by Pixle(check her out HERE)
by TosiLohi
by Aelyras
Indom made by Stiger!
by Ally Kay

~My past is my own
~You're Late
~Everyone's afraid of something
~"Three minutes and twenty seconds, really? If you were my agents, it wouldn't be for long."
~My subconscious is about as subtle as Captain America on the Forth of July
~Is it business, or personal? 'Cause personal? Bad for business.
~Why are you calling me?
~I didn't want to shout.
Proud Romanogers Shipper!
~Who said I was going to arrest you?
Proud Black Widow Fan!
~I'm not the one who needs to watch their back
~You know the rules: no cockroaches or crying babies
Art made by others:
by Silence
by GreenFire
by Misty Night
by Zero the Ruthless
Stamps and other things:
thanks Wutend Bonfire
thanks ScarfyWings
thanks ChanBae
thanks TosiLohi
Awesome Natasha made by Valoris620
Great Hat you got there Nat~By 1flower
(click on my dragons to go to my FR page or click HERE)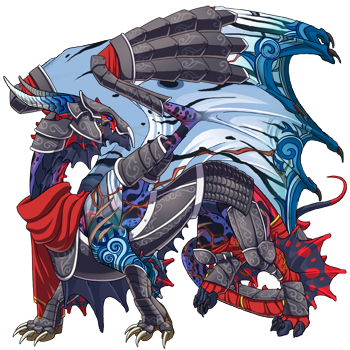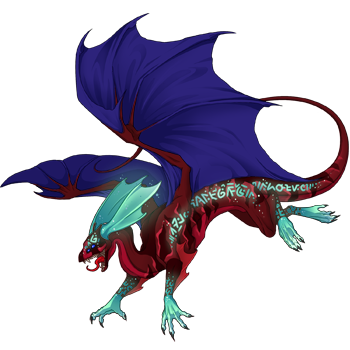 Indominus Rex wishes you farewell!
thanks Immortal
thanks Greenfire
I do edits for book covers!
Examples of my work:
Link to requests are HERE
Personal soundtrack list HERE
(Some of the songs have vulgar words so please tred carfully)
(Also I know I listen to trash music but I like trash music :3)
DAB ON THEM SON!
Who's online
There are currently 47 users and 98 guests online.