Well. I guess it's confirmed that a new expansion will come out soon.
Snod the sneak (A.K.A. the admin's hype charicter that pretends to leak stuff) sent me this.
Participants: Snod the Sneak and HypergoofTheFri...
New
Here thee, Here thee. Vikings - I come to you with some classified and thrilling news today so buckle up because your in for a ride!
By now you've probably already imagined that lots of things are happening behind closed doors here at the School of Dragons HQ and as tradition, I have chosen only a few and exclusive people to share what I've just discovered. Making YOU, one of the luckiest Vikings on campus.
Recently there was a top-secret meeting where the whole team attended but guess who wasn't invited. That's right, me! Wow, what a surprise. Don't fret, they don't call me Snod the Sneak for nothing! So, I started asking questions around the office to figure out what the private meeting was all about, but of course silence was all I got. As everyone was busy with the meeting I took the chance and slid into Brynjolf's old desk to look for any hidden clues that might have been left behind. Shhh I know! Not the best idea but I had to! Let's just say I took one for the team!
Sneaking through it all felt like such a rush, but a good one. It's like my sweaty palms knew exactly what they were looking for and as soon as I rummaged through a pile of papers, I knew I hit the jackpot right then and there. I found what appeared to be a series of WIPs. It was unlike anything I'd seen before.
Look for yourself!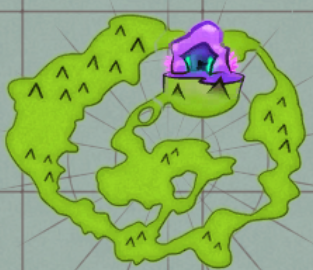 What do you guys think it is? Seems to me like it can possibly be a new hideout or maze? I can't seem to fully connect the dots which is why I had to share. I hope I made the right choice in selecting such an exclusive group of Vikings to help me solve this mystery.
For the time being, I'll continue to seek for answers. It hasn't been quite easy, but nothing is impossible. Keep an eye out for any updates, as I will be sure to keep you up to date! So, don't' go too far!
Your Friend,
(I copy and paisted that from PM rather then screenshot because I'm lazy. If anyone doubts it's a real PM THEN I'll bother to screenshot it)
We the community have seen that purple thing in the map before but now it's basically been confirmed to be important.
Wed, 07/24/2019 - 13:37
#26
...
Just a little heads up: If there's a website that's posting what the name of the expansion is and what the expansion contains then that information is most likely being posted by hackers and shouldn't be spread on the forum as it's against forum rules to post unreleased content.
Wed, 07/24/2019 - 14:10
#27
RotomDex Roasted My Subject...
I don't even think this is real... the name of the Expansion is not really looking like most of the other Expansions. And if it really was, then the expansion will surely be focused mostly about the Hobgobbler than the adventure itself. I think you've been ''clickbaited'' on a fake website. I've been on this game for long enough to know what stuff are real or not.
Before I post, I've made some research and didn't found anything related to SoD about an expansion called Curse of the Hobgobbler...
Thu, 07/25/2019 - 04:49
#28
I found the Curse of the
I found the Curse of the Hobgobbler expansion spoilers in a site that had spoiled things about previous expansions and updates too. I can send you a link if you want to check it out.
Thu, 07/25/2019 - 05:01
#29
RotomDex Roasted My Subject...
I prefer not having a bunch of spoilers about it xD
I want it to be all by surprise.