Welcome the Sharpest Wings on Campus with the Timberjack Titan!
Get ready to amaze the heavens above soaring alongside the incredible Timberjack Titan!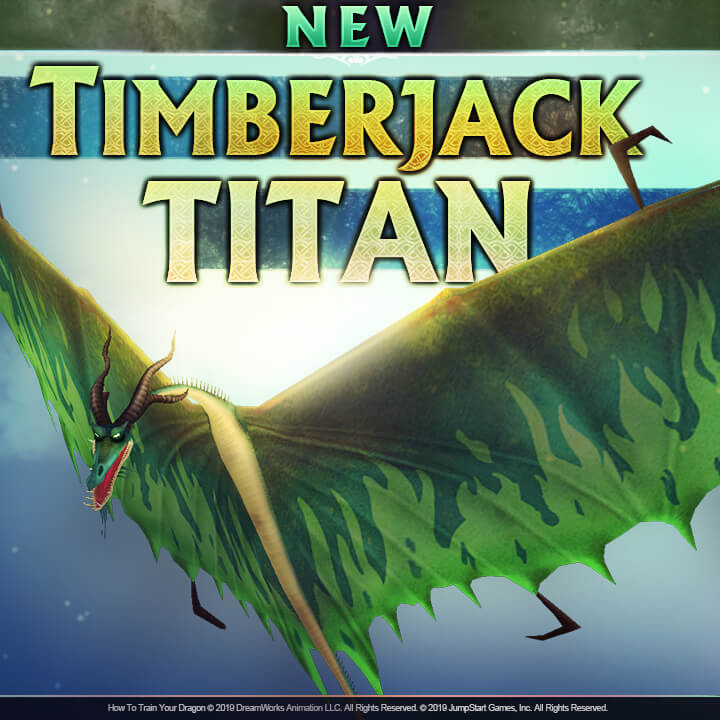 The remarkable Timberjack Titan has just landed at campus and has gotten all Vikings envisioning themselves alongside this fearsome ally!
This incredible dragon has long been known for their impressive features and it's no wonder Vikings are seen rushing to train them. Timberjacks are best known for their extraordinary frame. From enormous razor-sharp wings to their long-twisted horns, these dragons have always been a strong opponent against those they feel threatened by. Many might argue that their lack of legs may be a weakness but who notices behind all that blasting oil-based fire!
Vikings ready to explore and venture alongside a great ally like the Timberjack Titan will find themselves seeking more journeys to explore.
Dragon Trainers, don't be afraid to unleash the power behind your fearless and powerful Timberjack Titan! Head to campus and embark a new journey by training this hero of the sky!