Welcome Dreadfall Décor to Campus!
Fall season is here and Dreadfall décor has officially moved in to campus, just in time to celebrate the chilly and eerie nights ahead!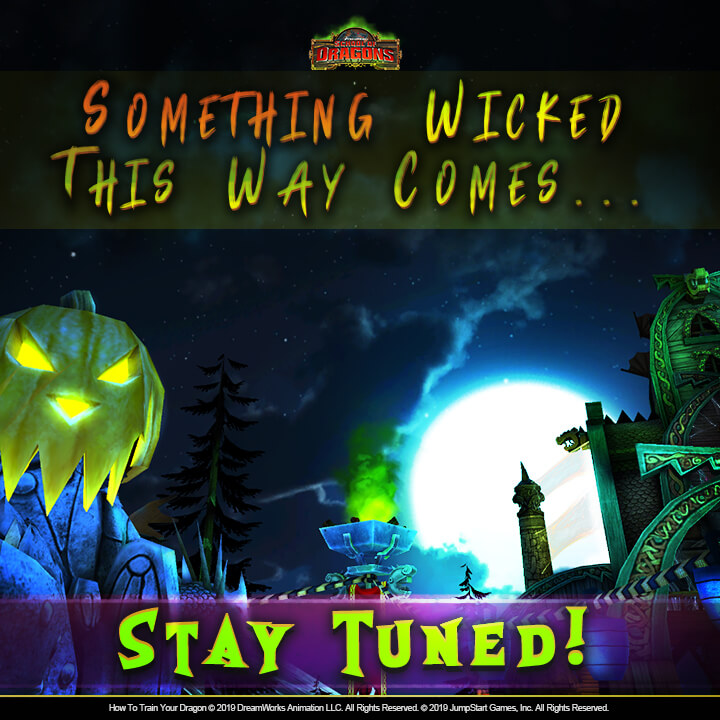 While venturing out into the deepest hidden areas of New Berk, Chief Hiccup bumped across a few old scraps buried down by the river and decided to embark in an all-new project for the season ahead. He transformed all shreds into exclusive Dreadfall décor. He also spoke to the Headmaster about frightening changes on campus for the new time of year.
Now the School grounds introduces all Vikings to a more chilling touch on all adventures with new, fun, and spooky decorative looks at New Berk, Berk, and the Training Grounds. But that's not it! With the uncanny and haunting spirit at campus, Vikings can start planning to bring the celebration back home. As Hiccup is still adding some last-minute details, and soon exclusive décor for the farm and Hideout will arrive at the Trading Post!
For the time being, Dreadfall décor can be seen at all three isles and Vikings have been ecstatic over the latest changes at School. The Chief now awaits your presence in the afterhours as campus gets ready to welcome Dreadfall!