Websites for posting pics
Hey all! I wanted to know what websites do u guys use for posting images on forums! I've been using tinypic, and Idk why, but lately, the quality of the pics I post decreases. (The pic becomes blur). So, I'm thinking of using another website to post photos. I saw the postimage thing, and tried to do one. But the link isn't working for me. So, can anyone tell me any other websites ur using for posting pics?
__________________
Welcome to my signature everyone! It's a W.I.P, and will always be!
IIPowerBTSII
Name: IIPowerBTSII
Clan: Sanctum Of Dragontide
Position in Clan: Elder
Trophy Count: 10,050+
UDT Points & Stars: 400,000 (full UDT P, Big points), Big Platinum Star
Friend Code: FKVS1Y
No.of Dragons: 45+
In-game hobbies: Racing, exploring new islands, talking with friends
You'll mostly find me in training grounds, around the battle rock, with my Black and Purple coloured Titan Sand Wraith, Flash, with his red warpaint, flying around.
A proud elder of Sanctum of Dragontide!
Currently in Apocalyptica, D.F.K.R and Sanctum of Dragontide's combined tournament clan!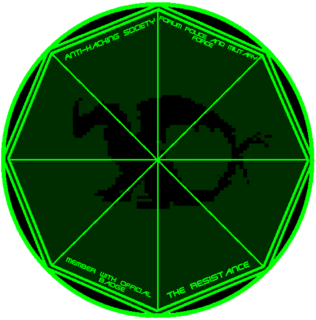 Member of the Resistance Hacker Hunting Forum Clan!!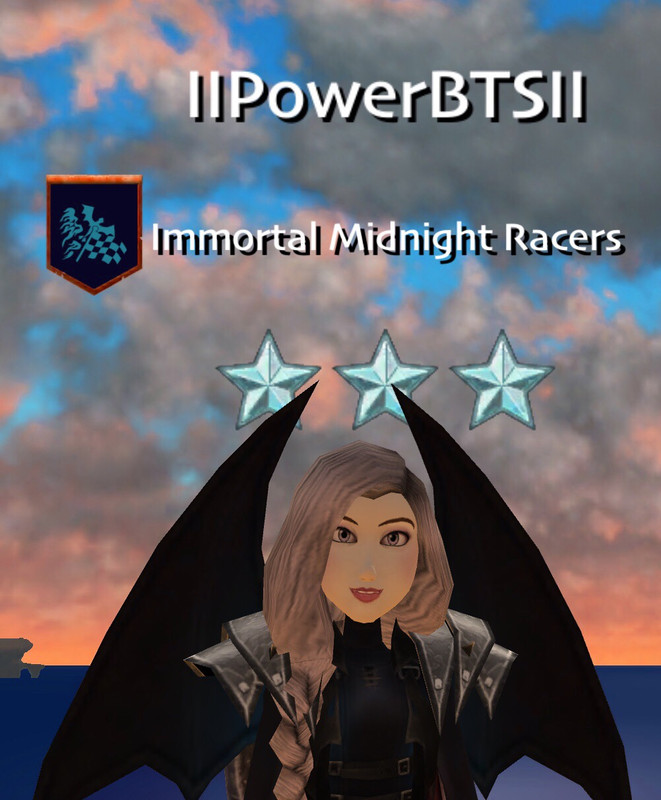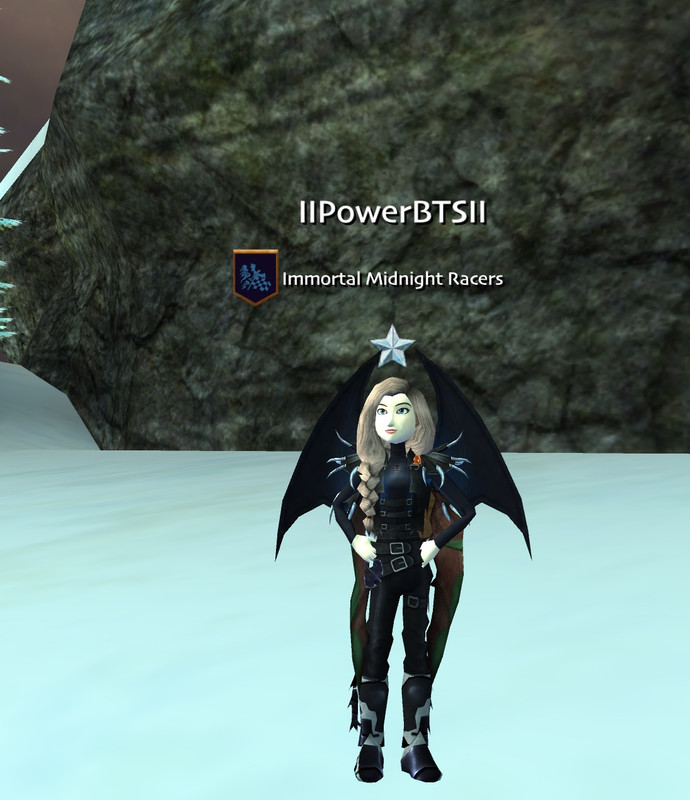 Some pictures of me and my titan sand wraith, Flash, form the game! More coming soon!
Art Gallery!!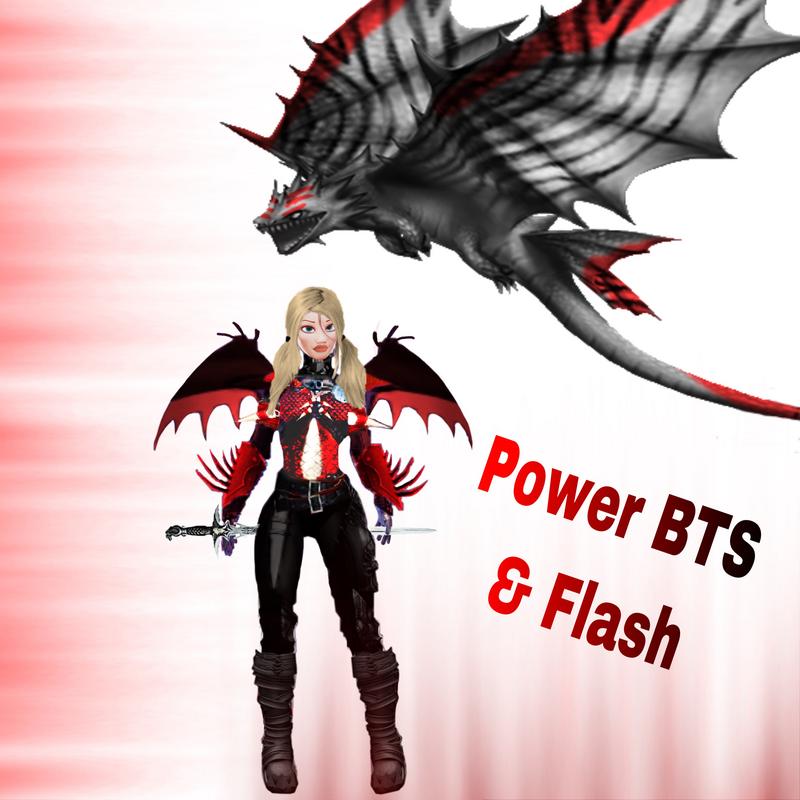 Made by: Katerina Pettrova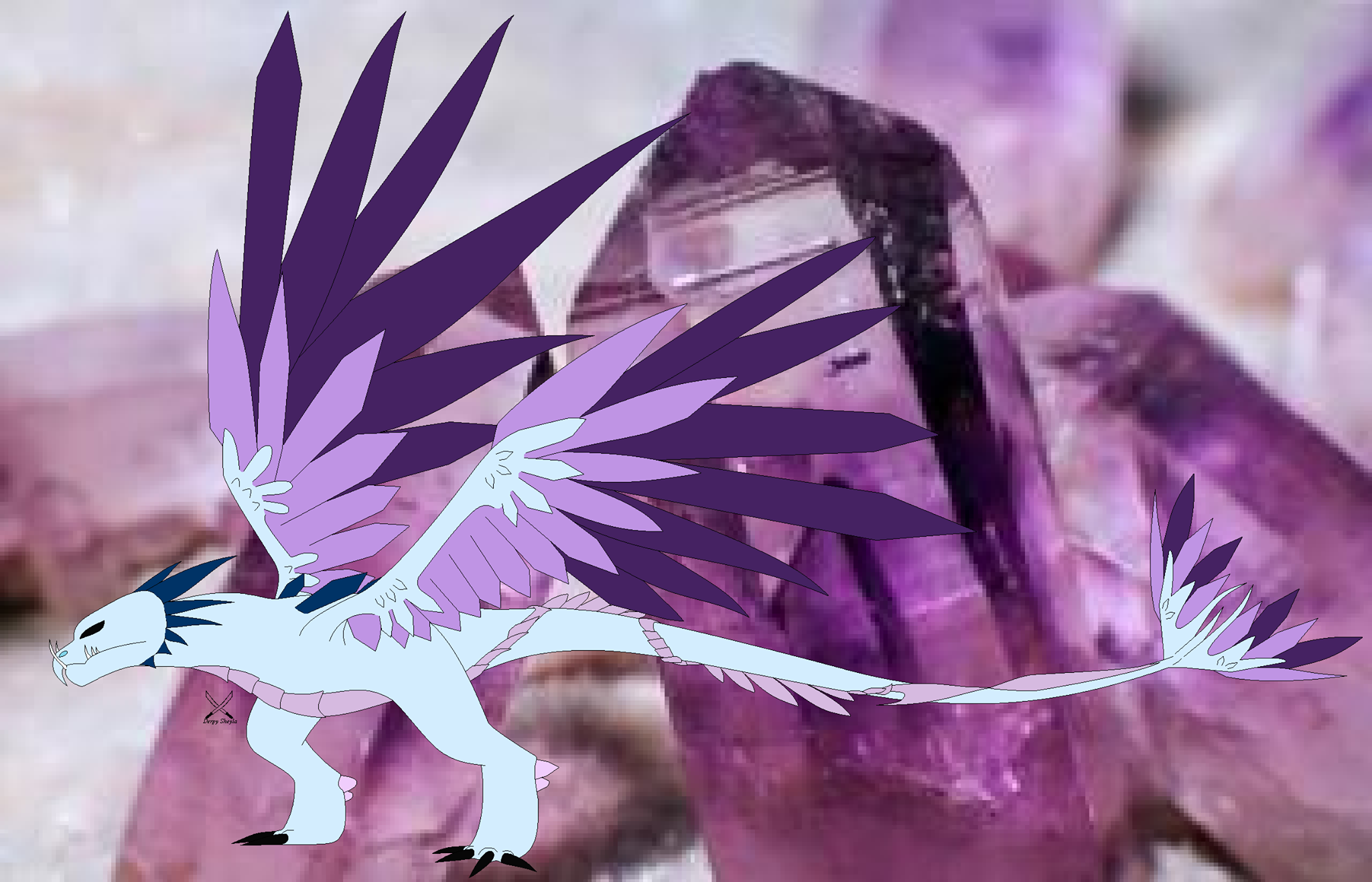 Made by: Derpy Sheyla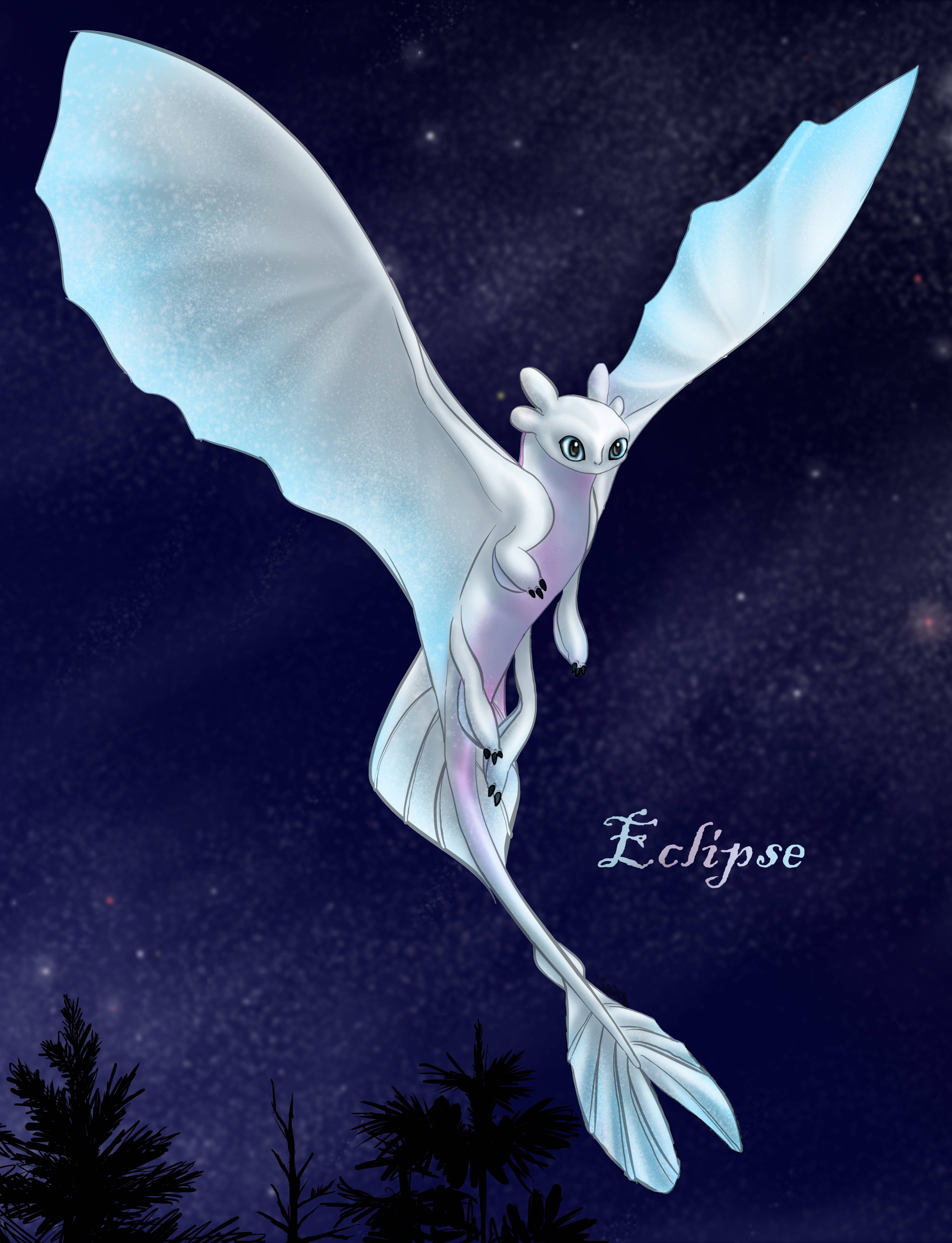 Made by: LissaFish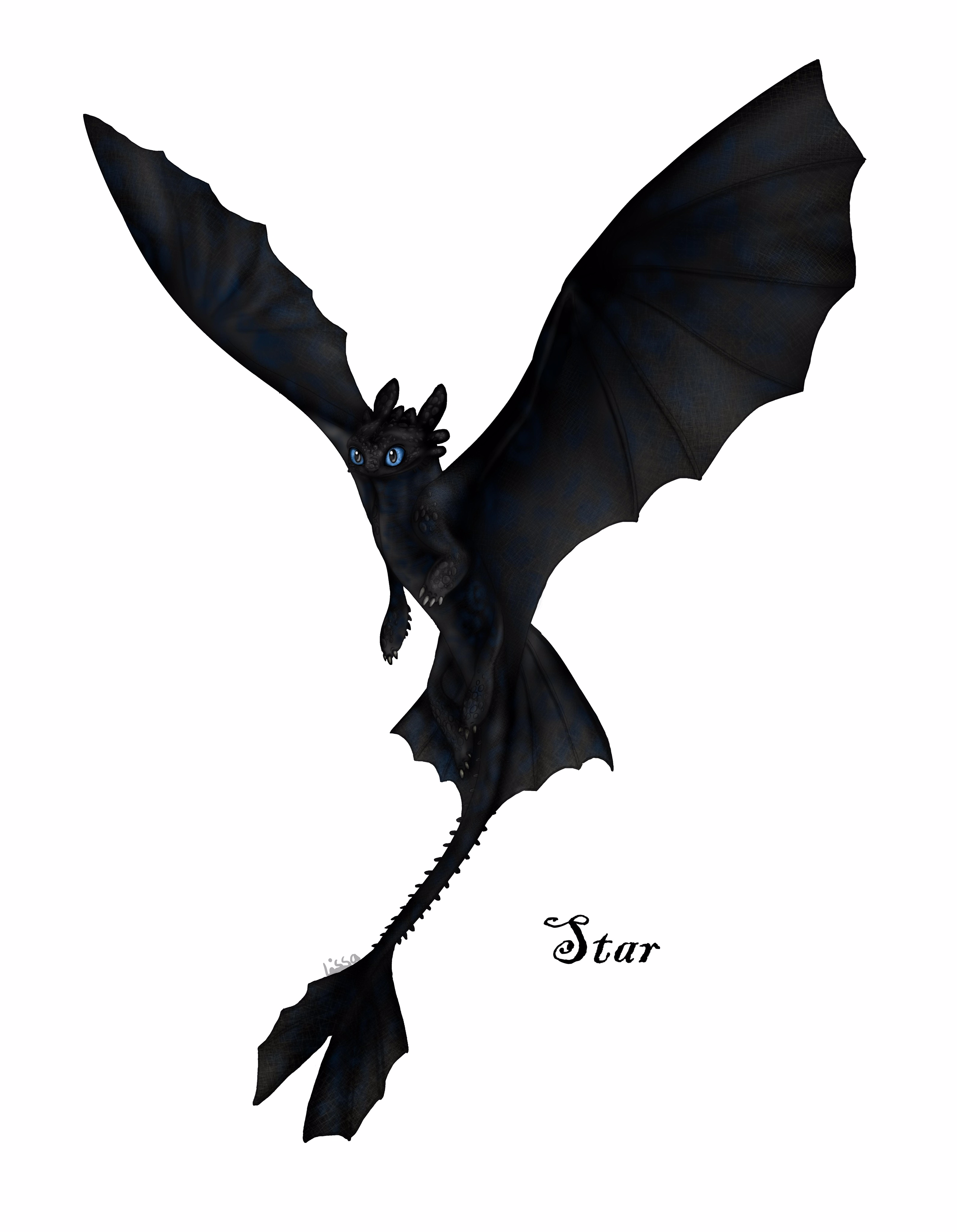 Made by: LissaFish
Profile Pic Credit: Credit goes to Embalathedragonhatcher :)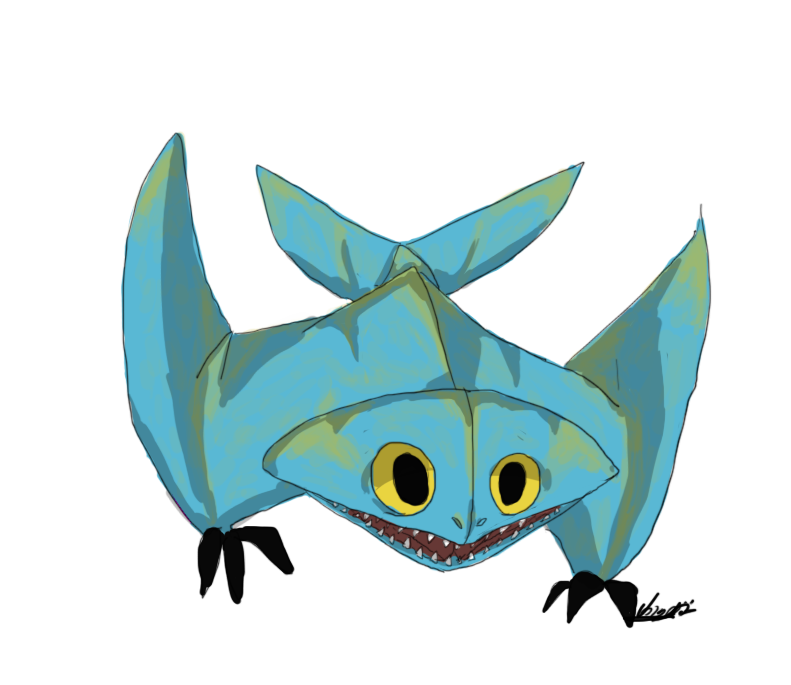 Striker, made by: Chameishida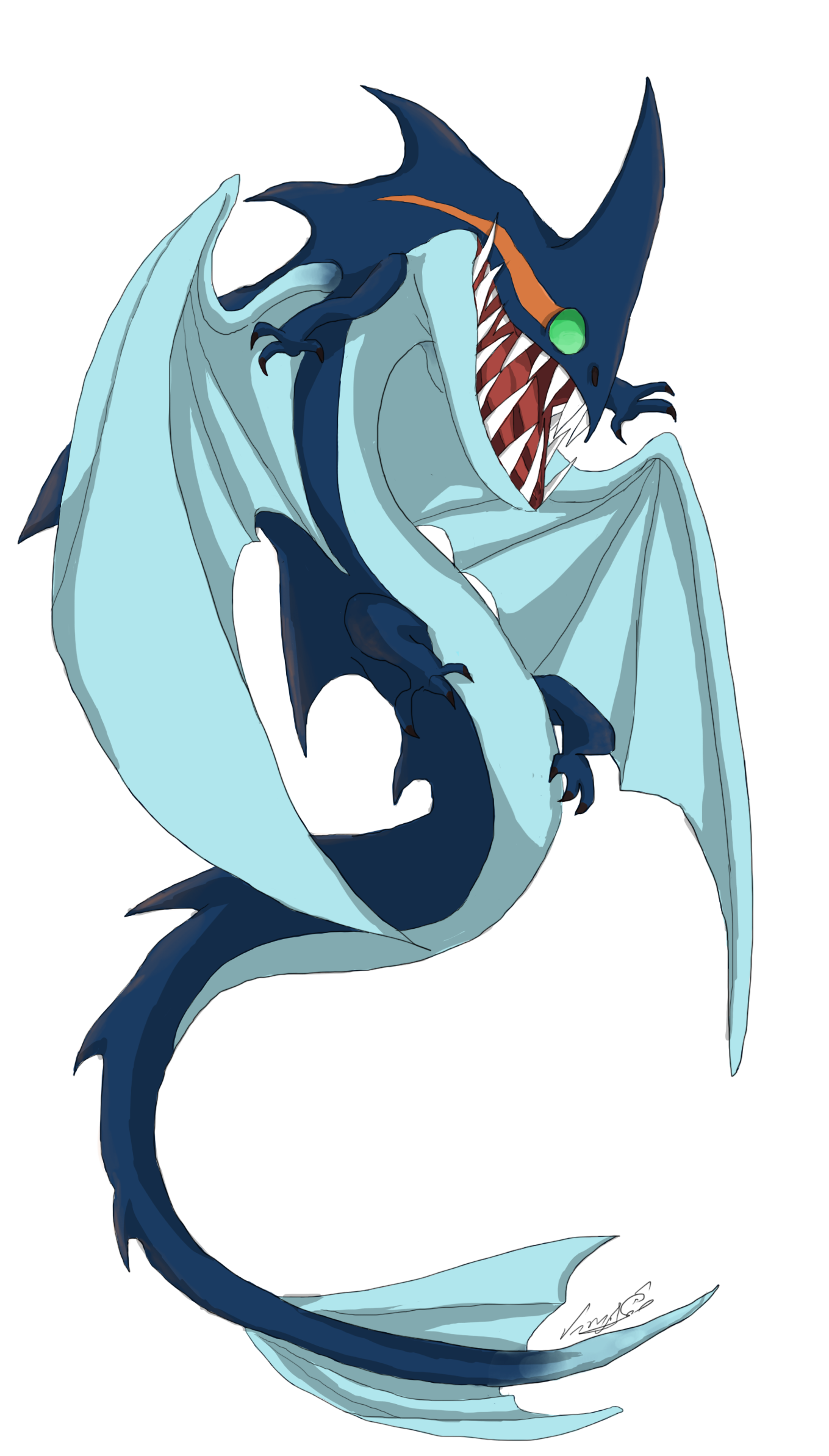 Midnight, made by: Chameishida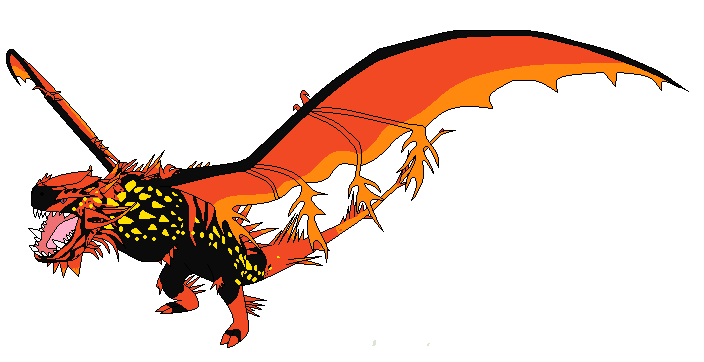 Lava, made by: Derpy Sheyla
Mon, 12/10/2018 - 09:07
#1
THORN LEAVE THE POOR ABUSED SUBJECT ALONE
I use Deviant art. Works pretty well for me, but I hear others like to use Imgur.
__________________
I suppose I should start you off with something simple, rather than jumping straight into the pictures. I suppose I could say that I am in the early teenage years. I have two dogs. A Ball Python. Infinite OC's. But none of that really matters, does it? Who, really, am I? Who are we? That... unfortunately... I do not have privilage to answer. But, now I do I do know that I am just another product of today...
And Moonflare, by the amazing LissaFish! Thank you so much!

Jinn, my Grumpy Nadder by PurpleHolking who is a Blobfish Queen!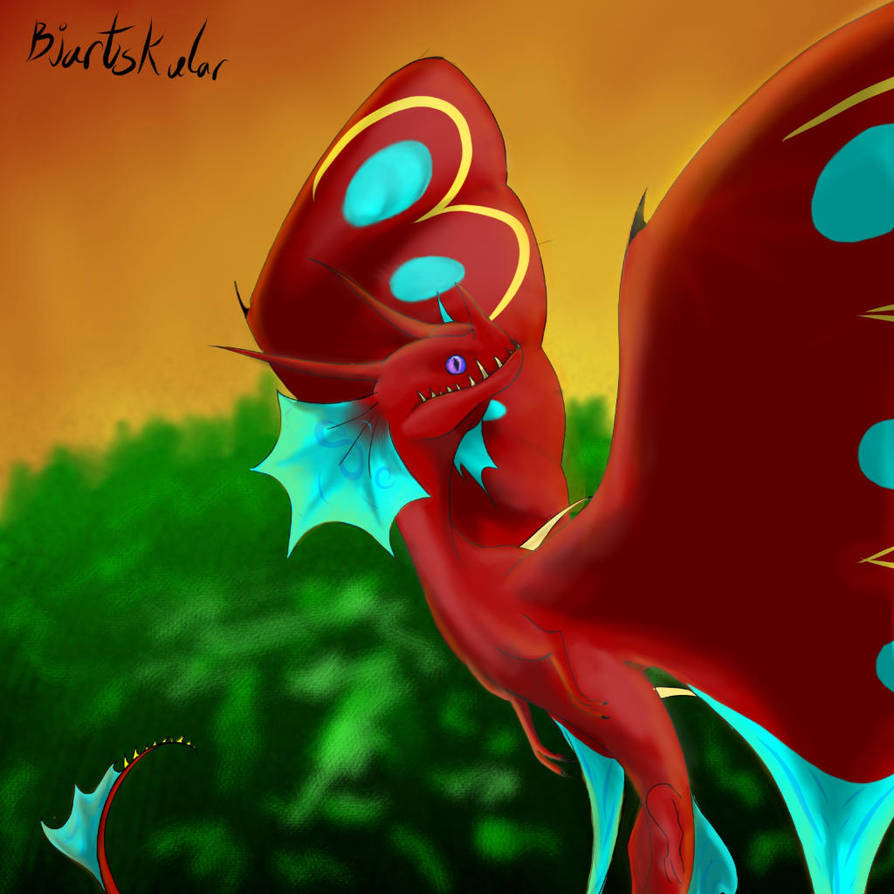 My best friend who has been with me and will ever be with me. I love you, Bjartskular! Also, thanks to Even Flow for helping me make these pictures work.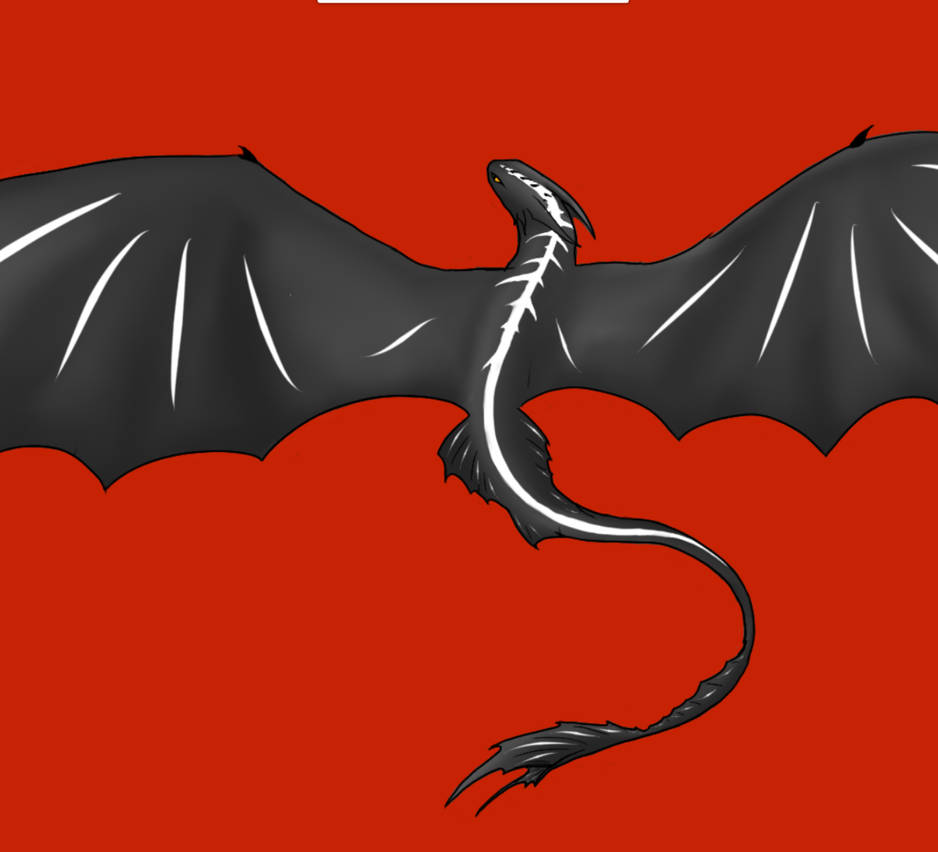 Eclipse, my Gallow Fury, whom has suffered for far too long, but shall no longer.

Rasazira, my agro Gluespit, with special thanks to Chameisheida for both this really cute species, and this amazing art!
Well, here's for some OC's:
Main - Aharkira Nighthawk. Darkwing (Harpy subspecies). My lovely little murderous psycho. Pretty sure she secretly serves OvO.
Secondary - Rasazira Naïlo. Every species you could Imagine. Used to be main for a while. You see her everywhere. She's... mysterious and calm.
Nikan. Werewolf. Aharkira's... uh... Boyfriend. He's the play opposite of her. The couple is like like Hyde decided to Genderswap and then fell in love with Jekyll.
Thetis. Sea dragon. Oh now we're going FAR FAR back. Loves a good fight, but she tries to help people.
NOW GO AWAY. NEVER COME BACK TO THIS PLACE OR I'LL SEND OvO AFTER YOU! GO! GO!!!!!
Mon, 12/10/2018 - 09:23
#2
~
dA is not an image hosting site and people shouldn't use it as if it were.
__________________
Neo // likes to draw things sometimes
Questions? I have a FAQ!
Please read it before requesting art!
cool links:
Tumblr (NSFK!)
Peepo the most Powerful: King of the Night Furies ©
Mon, 12/10/2018 - 14:19
#3
THORN LEAVE THE POOR ABUSED SUBJECT ALONE
O...k? Sorry If I offended you. It's actually just convenient for me, because I never post anything except art.... plus it's easier on mobile because I... know how to use it... and... I'm too lazy to figure out how to use other websites... Anyway, I just use it because I already had an acc on DA so it was just convenient.
Tue, 12/11/2018 - 00:57
#4
~
DId I ever say it offended me? What?
It's a website to showcase personal artwork on, that's literally what it is. It's not an image hosting site. Artists actually hate it when people mistake dA for Photobucket because it messes with the algorithm.
Mon, 12/10/2018 - 09:12
#5
~
I wouldn't use tinypic anymore. They ruined the site a couple years ago.
I swapped to Imgbb. No content policing and no 'community' nonsense like imgur has.
Mon, 12/10/2018 - 09:45
#6
Tysm!
Ok guys tysm! I'll try both of them, and use which I find more comfortable. Thanks again for the help!
Mon, 12/10/2018 - 09:51
#7
Cubeupload
I use this website to upload mine! I need an account but it is pretty easy to do!:
__________________
She shall be the Chosen Child of Thor, given the power of Storms, and lead all Lightning Dragons into a battle that shall decide the fate of the Archipelago: Destruction or Freedom.
My Viking, Firesome, is the legendary child of lightning and thunder, which is the Great God Thor's main element hence her steed being the mighty Skrill itself. She is destined in a prophecy to one day be the queen of Skrill, leading them into battle against Drago Bludvist and his Dragon Army to unleash her full power of Lightning. And with her Skrill, Azyru by her side, almost nothing can take them down!
Strike Class Forever!
Youtube Channel:
My Hogwarts House: Ravenclaw! (And Gryffindor!)
Wise old Ravenclaw, if you a ready mind.
Where those are wit and learning
Will always find their kind.
Sorting Hat (Harry Potter and the Sorcerer's Stone)
My Patronus: A Black Stallion
Here's some info about my Viking character: Firesome and my beloved Skrill soulmate, Azyru!
First, an Azyru bouncie to make you smile!:
Name: Firesome
Gender: Female
Eye Color: Hazel
Hair Color: Light Brown
Title: The Phantom Skrill Rider
Name: Azyru
Species: Skrill
Gender: Female
Color: Gray with Purple Highlights
Titan Wing Color: Black, white spines, and turquoise blue highlights
Eye Color: Violet
Viking Companion/Sister: Firesome
Bio:
Azyru acts like a sister to Firesome. Always loving her and protecting her, but she also enjoys a bit of adventure every now and then. She was rescued by Firesome from Dragon Hunters who had planned on selling her to their dreaded leader, Viggo. Ryker had blinded her in one eye with his dagger, and she vows for revenge one day. She loves Firesome like a sister and will never leave her side.
YouTube Channel:
https://www.youtube.com/channel/UCZw7QKBNwYTmytnEzfwLGIg
Bio:
Firesome arrived mysteriously on Berk on the back of the second most feared Dragon: the Skrill after hearing of the peace between men and dragon. Upon meeting Hiccup, he was so in awe at the bonding between Firesome and her soulmate dragon friend, a female Skrill called Azyru that he invited Firesome to train dragons for him while he is on guard for Dragon Hunters to take their leaders, Viggo and Ryker down and reclaim the Dragon Eye once and for all. Firesome has trained many dragons, common, rare, and new. 68 in all!
My Beloved Dragon Family:
1. Azyru - (Female Titan Skrill)
2. Spinetail - (Male Deadly Nadder)
3. Toothless - (Male Night Fury)
4. Thunderwing - (Male Thunderdrum)
5. Grindheart - (Male Whispering Death)
6. Sweetie - (Female Gronkle)
7. Glowmist - (Male Flightmare)
8. Scorcher - (Male Typhoomerang)
9. Merida/Anna - (Female Smothering Smokebreath)
10. Tadashi and Hiro - (Male Hideous Zippleback)
11. Skipper - (Male Stormcutter)
12. Smaug - (Male Titan Monstrous Nightmare)
13. Geode - (Male Snafflefang)
14. Aurora - (Female Fireworm Queen)
15. Flynn/Rider - (Male Scauldron)
16. Sunset Shimmer - (Female Changewing)
17. Crusoe/Angus - (Male Raincutter)
18. Nyra - (Female Screaming Death)
19. Ragestorm - (Male Woolly Howl)
20. Stoick - (Male Rumblehorn)
21. Soren - (Male Sand Wraith)
22. Elsa - (Female Groncicle)
23. Milo/Rudy - (Male Speed Stinger)
24. Luna - (Female Moldruffle)
25. Shelly/Ellie - (Female Boneknapper)
26. Typhoonblast - (Male Sliquifire)
27. Snowdevil - (Male Snow Wraith)
28. Windswipe - (Female Razorwhip)
29. Apollo - (Male Deathsong)
30. Hydra - (Male Snaptrapper)
31. Discord - (Male Devilish Dervish)
32. Kendra - (Female Chatastrophic Quaken)
33. Shira - (Female Armor Wing)
34. Kion - (Male Prickleboggle)
35. Sharpwind - (Male Timberjack)
36. Arlo - (Male Night Terror)
37. Sylvia/Galadriel - (Female Slithersong)
38. Stormfin - (Male Shockjaw)
39. Pigwidgeon - (Male Hotburple)
40. Yoshi - (Male Grapple Grounder)
41. Godzilla - (Male Thunderpede)
42. Higgins - (Male Scuttleclaw)
43. Iceflame/Borealis - (Male Shivertooth)
44. Sonata - (Female Tide Glider)
45. Voltage - (Male Skrill/Azyru's firstborn son)
46. Firespirit - (Male Singetail)
47. Lavastone - (Male Eruptudon)
48. Shattermaster - (Male Gronkle/Dagur's lost dragon)
49. Coral - (Female Sweet Death)
50. Shadowbolt - (Female Skrill/Azyru's daughter)
51. Willowbreeze/Flicka - (Female Windwalker)
52. Stryka - (Female Night Fury/Sand Wraith cross-species)
53. Sulley - (Male Shovelhelm)
54. Blazer - (Male Monstrous Nightmare)
55. Adagio - (Female Deathsong)
56. Aria - (Female Slithersong)
57. Scourge - (Male Terrible Terror)
58. Silverstrike - (Male Silver Phantom)
59. Buffie - (Male Buffaloard)
60. Icebane - (Male Skrill/Azyru's third-born son)
61. Padmè - (Female Flame Whipper)
62. Yakone - (Male Mudraker)
63. Wynter - (Female Triple Stryke)
64. Dreadfall - (Male Titan Flightmare)
65. Thor - (Male Elder Sentinel)
66. Neytiri - (Female Sentinel)
67. Sharpclaw - (Male Grim Gnasher)
68. Gantu - (Male Dramillion)
69. Inferno - (Male Fire Terror)
Mon, 12/10/2018 - 10:35
#9
Embalathedragon...
Offline
Berk's Power Player
Postimage.org
I use Postimage.org, it's easy to use and the images are great quality :)
__________________
By the incredible ToshiLoshi, thank you so much!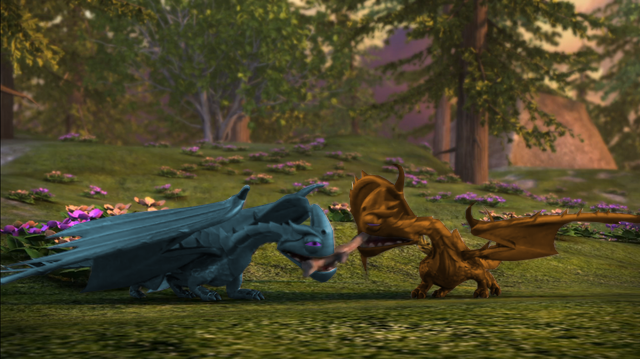 Wonderful edits of Tsunami and my Razorwhips by nathanviking!
Thanks to HummerTruck for taking these pics of me and Tsunami!
(Profile pic by RedHoodJason)
Random stuff about me! (In real life XD)
~ I enjoy writing, drawing, guitar and reading. I love all colours, but if I had to pick one, it would be blue. My favourite book series is Wings Of Fire! (I'm obsessed XD) ~
~ My favourite Movie/T.V shows are HTTYD one and two, Race to the edge, Gravity Falls and James Cameron's Avatar. ~
~ My favourite dragons species (in no particular order) are Skrill, Scauldron, Stormcutter, Deadly Nadder, Deathsong, Slithersong, Razorwhip, Light Fury, Seashocker, Dramillion, Flightmare, Hobblegrunt, Razorwhip ~
Have some cute, baby dragons! :D
Viking stuff...
Name: Embalathedragonhatcher (Just Embala for short!)
Title: Senior Scauldron Whisperer
Clan: The Dragon Racers
Occupation: Huntress, artist, and amature healer
Trophies: 397 (lol I need to race more often)
Member?: Not usually, but just for the next three months!
Trainer points: 134334
Stars: 2 and a half gold stars
Adventurer level: 40 something? I forgot...
Dragons: 28
Favourite activities: Flying, racing, battles, taking screenshots of my dragons, farming…
Friend code: EZCTZF Friend me!
Embala OceanHeart is a young, dragon loving viking, who currently resides in Berk. She also has a hideout on a small tropical island, where she often travels to study wild dragons. Embala taught herself the art of tracking and has quickly become become an advanced dragonologist. She bonded with her first dragon Tsunami after the scauldron rescued her from a huge tidal wave. Soon after travelling to Berk and defeating a rogue hunters ship, she rescued Volcanus. An adult male sand wraith whos sand fire had been used to fire up the hunter's ship's engine and make glass for the ships weapon hoard. Many more dragons were to join her team after, and more dragons are to come!
My dragons (Organised by class)
Blazewing - Male Monstrous nightmare (Brother to Duskflap)
Duskflap - Female Monstrous nightmare (Sister to Blazewing)
Embershot - Male Singetail
------------------------------------------------------------------------
Geode - Male Gronckle
Amethyst - Female Gronckle
Groundsplitter - Male Whispering death
Brittlespine - Female Whispering death
Tunneltwister - Male Whispering Death
Snowberry - Female Groncicle
Lava Chaser - Male Eruptodon
Kilauea - Female Eruptodon
------------------------------------------------------------------------
Lavender - Female Deadly nadder
Sharpthorns - Female Deadly nadder
Thistle - Female Deadly nadder
Rosebud - Female Deadly nadder
Porcupine - Female Deadly nadder
------------------------------------------------------------------------
Fuchsia and Violet - Female Hideous zippleback
Rhythm - Female Deathsong
------------------------------------------------------------------------
Tsunami - Female Scauldron (Best battle dragon)
Volcanus - Male Sand wraith (Best racing dragon)
Echo - Male Thunder drum
Lagoon - Female Thunderdrum
------------------------------------------------------------------------
Skydancer - Female Razorwhip (Nickname Sky)
Sunburst - Female Stormcutter
Swordtail - Male Razorwhip
------------------------------------------------------------------------
Nightshade - Female Triple stryke
Vespa - Female Triple stryke
Indigo - Female Skrill
------------------------------------------------------------------------
Fanspecies/oc dragons (Not ingame)
Auklet - Female Scauldron (Daughter to Tsunami)
Prickle - Female Deathgripper
Jaguar - Female Night fury
Moonflower - Female Light fury
------------------------------------------------------------------------
Heliconia - Female Plume tail (Fan species by me)
Butternut - Female Harvest hunter (Fan species by me)
Kumquat - Male Harvest hunter (Fan species by me)
Kingfisher - Male Storm tail (Fan species by Wild Vanity)
Cuckoo - Female Gluespit (Fan species by Chameishida)
Quartz - Female Crystalize (Fan species by ImDerpySheylaYT)
Tinsel - Female Cristmas wreath (Fan species by AndreaEaston)
------------------------------------------------------------------------
Screenies!
Photobombed by a yodeling eruptodon XD
Exploring the forgotten dragon nest (spooky!)
Unlocking the secrets of the dragon eye...
Indigo exploring the majesty of the mountains
Baby Sunburst and Lavachaser (Idk what else to put lol)
------------------------------------------------------------------------
Welcome to the Art Corner!
Big thanks to all the artists who made me the fantastic art below :D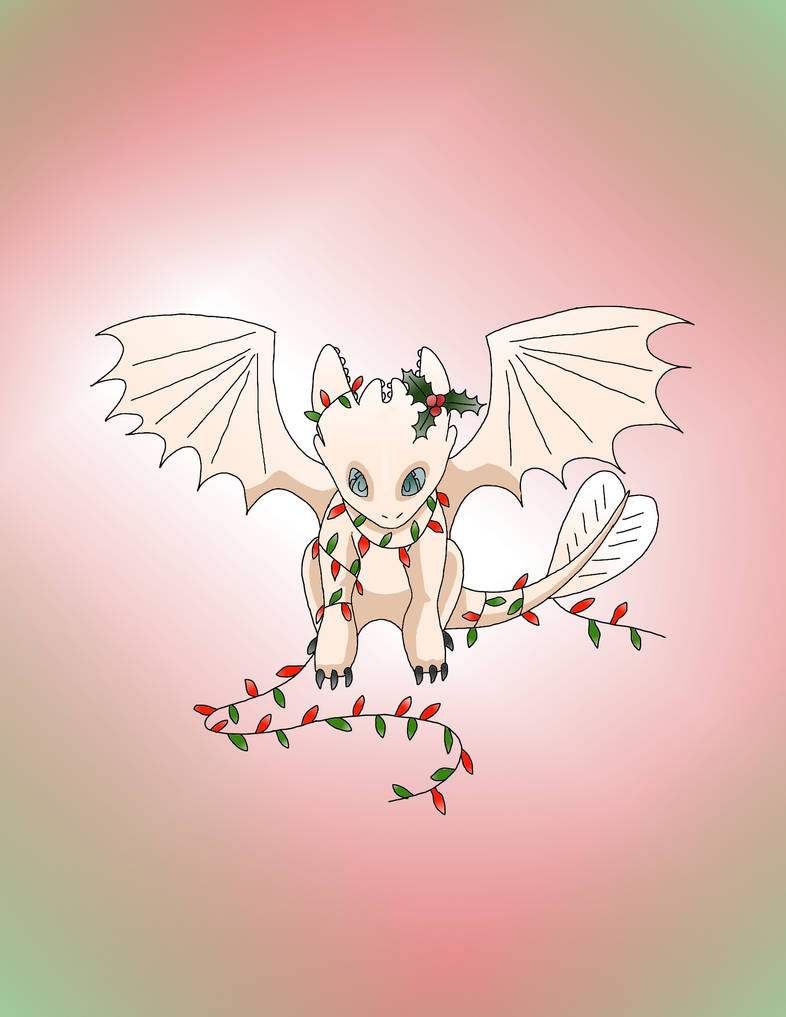 Secret Santa gift by RedHoodJason, thanks so much and Merry Christmas!
My first ever dragon ingame, Volcanus, by LissaFish!
Tinsel the Christmas Wreath by AndreaEaston!
Awesome pic by RedHoodJason! (Just had to put this here again!)
This adorable derpy edit of Tsunami and Embala is by X Katerina Pettrova X
My nadders, Lavender and sharpthorns by the absolutely amazing Mistyshadowz!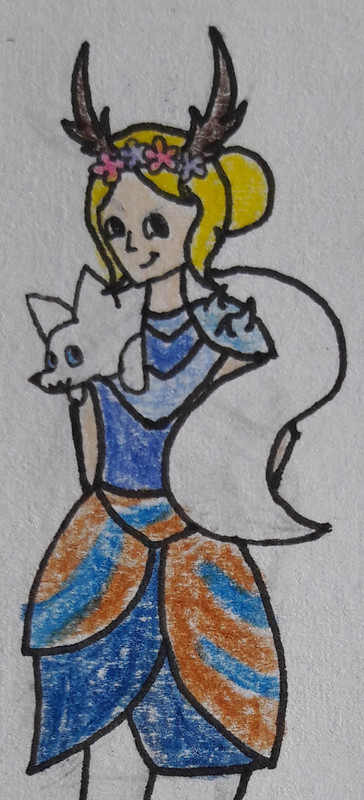 Credit to Zikta for this beautiful portrayl of my viking Embala!
Kingfisher the Stormtail by Wildvanity!
Tsunami the Scauldron and Prickle the Deathgripper both done by ImDerpySheylaYT!
Thankyou to Chameishida for Cuckoo the Gluespit, in adult and titan form!
Jadetalon the Jewel Spinner by DyliehIdol1214! Thankyou so much!
Quartz the Crystalize by ImDerpySheylaYT! (Seriously, your art is awesome!)
It's Prickle again! Credit goes to Andrea Easton for this amazing drawing!
Sharpthorns by Purple Holking! (Aka The Blobfish Queen!)
Jaguar the Night fury by LisaFish!
THE END!
(And don't return!)
XD
Mon, 12/10/2018 - 19:40
#11
I just use imgur, if you just
I just use imgur, if you just use it to post the pics to put in the forums there is no "community" to worry about. I used to use tinypic but it uploaded my images sideways :(, imgur doesnt have that issue so I just stuck with it
__________________
Like my art? Interested in buying me a coffee? ko-fi.com/vickydechu
Much appreciated!!
A multifandom lass from Argentina who's into way too many fandoms to write here, but some include: HTTYD, Haikyuu!!, Brooklyn 99, Dragon Age, Red vs Blue, The Adventure Zone, Boku No Hero Academia, etc etc.
Also a huge shipper, I ship about anything, and in How To Train Your Dragon I mainly ship the OT6 (Basically the gang together thanks to a girl in tumblr who enlightend me) and also Heather with the gang (mainly Astrid and Fishlegs because they really are super cute together) I'm going to stop talking about my ships now.... Unless anyone doesnt want me to stop, ok fine.
My friend code if you wanna add me: FLHJ2Y
** Art corner **
Other people's beautiful art <3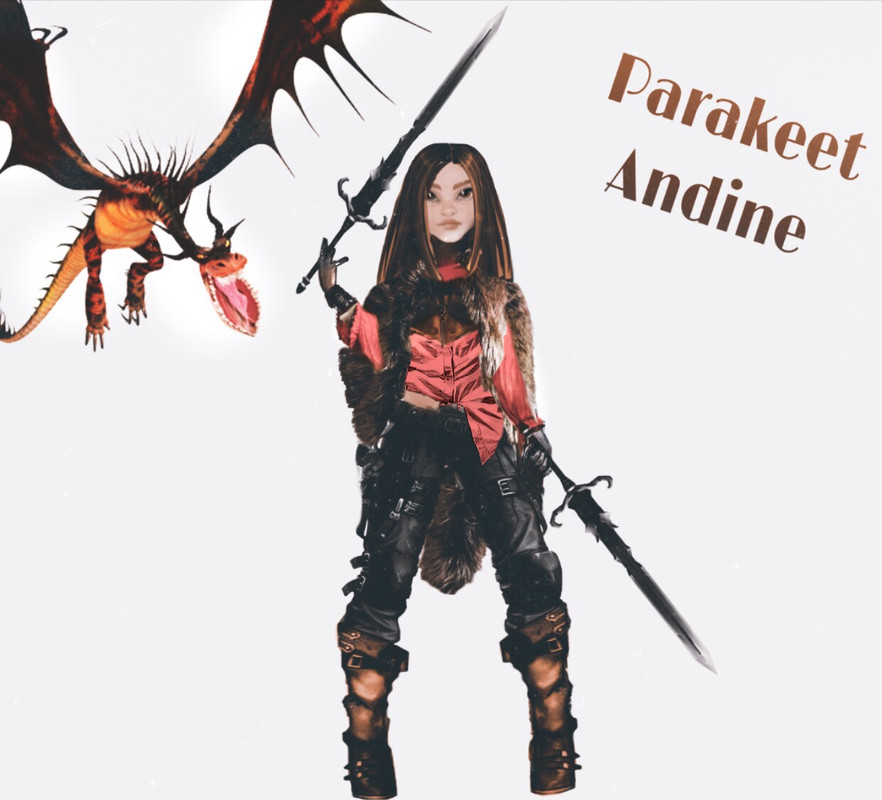 Made by X Katerina Pettrova X
__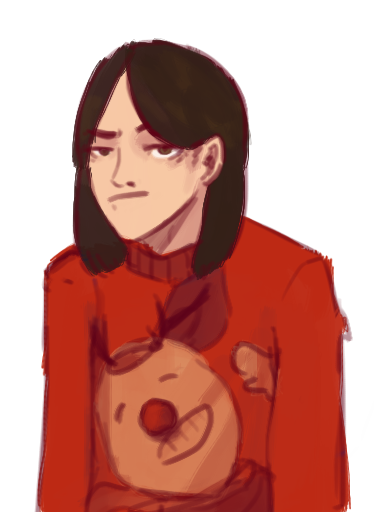 Made by TosiLohi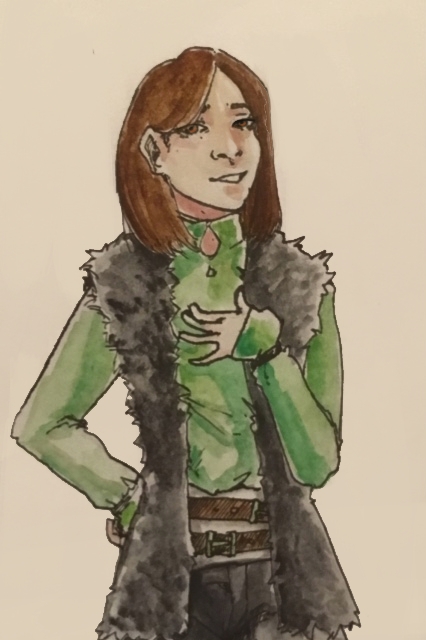 Made by TosiLohi
__
Made by piggyxl
__
Made by Zikta
__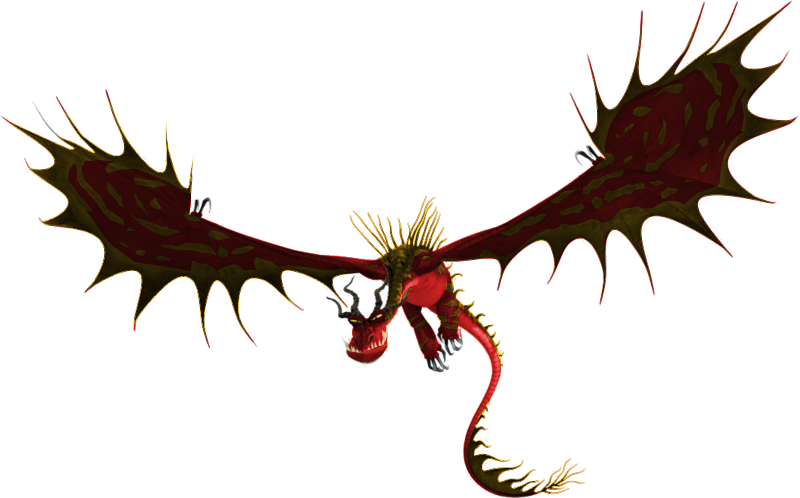 Made by nathanviking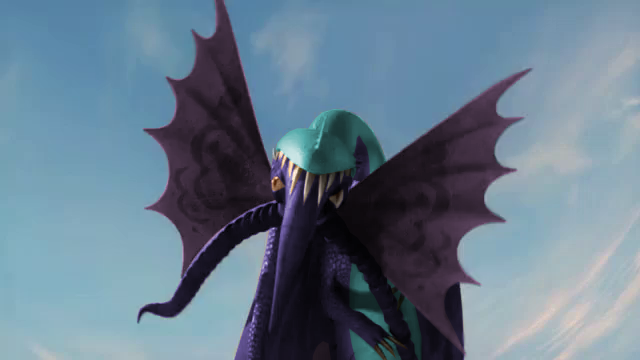 Made by nathanviking
Dragons I own and love as if they were my children:
(I didn't plan on having this many dragons lmao, so here's the short list and below that is the detailed one if you feel like it. The dragons are the last part of the signature)
Grandcanyon - Male Sandwraith
Firebringer - Female Monstrous Nightmare
Iceberg - Male Groncicle
Grimmer - Female Whispering Death
Shockjaw - Male Skrill
Seafoam - Male Scauldron
Swampdiver - Female Mudraker
Torchnight - Male Monstrous Nightmare
Ironclaw - Female Armorwing
Acidrain - Female Flame Whipper
Goldwing - Female Razorwhip
Sirencall - Male Deathsong
Shiverbeast - Female Stormcutter
Oceaneyes - Female Raincutter
Bonfire - Male Monstrous Nightmare
Bass & Wood - Male Hideous Zippleback
Pinkspark - Female Singetail
Lonquimay - Male Eruptodon
Gildfang - Male Thunderdrum
Grandcanyon - Male Sand Wraith
The first dragon that Parakeet owned, since is the one she helped escape from the Hunters. Basically the Dad Friend of the Dragons, endless pacience and loyalty. Loves to bury himself in sand, and often runs around in two legs
Firebringer - Female Monstrous Nightmare
Not the brightest Monstrous Nightmare in the bunch, but she tries, she is the first dragon Parakeet ever trained since hatched, she acts like an annoying big sister and likes to bite a lot, an habit that she got from when she was a baby, and Parakeet never corrected. She also saves Parakeet from falling a lot
Iceberg - Male Groncicle
Enjoys Berks climate, doesnt particularly enjoy Firebringer's attention, likes to chill (hehe) with Parakeet rather than do flips in the air, prefers islands with snow, and is a picky adventurer. If dragons can eyeroll, he's doing it all the time. He just doesn't have the patience to deal with his new trainer but still does, cause he appreciates the help she offered him
Grimmer - Female Whispering Death
When Valka gave Parakeet a Whispering Death egg, she wasnt very sure to be able to train her properly, since Whispering Deaths are terrifying. Now she thinks her Nightmare Eyes are endearing and even climbs into her mouth to show how gentle she can be. Although Grimmer is prone to jealousy she has a soft spot for Seafoam, whom, alongside Parakeet, she saved from a sinking Outcast ship as an egg
Shockjaw - Male Skrill
A very hard to read guy, Parakeet isnt sure of his personality, since he doesnt seem to show any, even tho he got him as an egg. He loves to fly and do tricks, but outside it, he's a mystery. If there's anything Parakeet learned from him, is that he is competitive, and enjoys racing, so Shockjaw is her main go to dragon from when she wants to race
Seafoam - Male Scauldron
He likes to spit his boiling hot water at people when he's happy. Look out. Parakeet has her shield in hand at all times because of this. He's learning to just create bubbles, but it's a work in progress. Considers Grimmer his mom, mostly because she doesn't let other dragons aproach him much
Swampdiver - Female Mudraker
Loves to swim around, with all of her family members, and sleep on her trainer's chest (wich was cute when she was small...) she probably believes Parakeet is another small dragon since she always tries to drag her into the water and not let her go. That or she's trying to drown her... Let's hope for the first one
Torchnight - Male Monstrous Nightmare
Altho not the first Monstrous Nightmare she trained, Torchnight prooved to be a very hard case to work with, since the dragon would just not listen to her and go off to his own business, often hitting her with his tail without realizing. The only command he seems to understand on land is when Parakeet hits her chest to call him, wich is when he just launches himself towards her. It was cute when he was younger and it worked, now it's coming back to haunt her and pin her to the ground
Ironclaw - Female Armorwing
Because of the abuse of the Hunters, Ironclaw is very shy and defensive, but with care and the other dragons help she's coming to be a very curious girl. She loves to watch Parakeet work and will often try to take her helmet off to put into her armor
Acidrain - Female Flame Whipper
A mischievious prankster who loves to play hide and seek with her trainer, she always cheats by hiding in places Parakeet can't access on her own. Likes to surprise and scare dragons and people alike, as well as sleep on the job. Loses her tail all the time whenever she gets scared
Goldwing - Female Razorwhip
Responsible and serious, almost doesnt like to play, only when she's sure Parakeet is done with any quests she has, talk about the mom of the group. Rarely plays with the other dragons, gets along the best with Grandcanyon, silently judges the rest, come on girl, you gotta have more fun.
Sirencall - Male Death Song
A sweet, sweet boy. Playful and kind, like a little brother for the rest of the dragons, also a little prankster, he likes to sing to lure other dragons, and then just flies around with a flock of dragons behind him. Kind of hard to explain to other trainers that he's a bit excentric, to not say otherwise. If fed up Parakeet will start to sing real loud to shut him up, wich offends him but succesfully gets the point across
Shiverbeast - Female Stormcutter
Surprisingly gets scared of storms, she can't fly through one, Parakeet learned this the hard way, loves to swim and "fly" underwater, a great explorer of the great seas. Well, the sea during storms is scary, perhaps that's the reason. Rather small for her breed, but she's also young, so it's to be expected, she eats as much as the others after all
Oceaneyes - Female Raincutter
Like most Raincutters, Oceaneyes loves to fly through rain (looking at you Shiverbeast), and do tricks, the only problem is that in the rain she becomes more slick and it gets hard to get a good grip on her, so no tricks allowed until we get a saddle for you girl, she gets moody if the weather isn't optimal for her, if there's high winds, or too much sun she rather sleep. Loves to fly off in the morning dew, and Parakeet would love to join her, if she was a morning gal. "Also, hehe, duck feet" Parakeet, probably
Bonfire - Male Monstrous Nightmare
Much younger than the other Monstrous Nightmare, he is like the spoiled little brother. A master at playing victim, likes to sleep on top of Firebringer and Torchnight, even when neither of them like it most of the time he gets his way. Likes adventuring but gets scared really easily, so Parakeet can't fly with him through the night. When he lights himself on fire his flames are weaker than most other Nightmares, Parakeet still doesnt understand why. His smaller size, once tought by Parakeet to be because he was younger, is actually due to him being a runt, same reason why his flames are weaker
Bass & Wood - Male Hideous Zippleback
Bass is the gas, Wood is the spark, they hate each other and are constantly snapping and trying to bite the other, Parakeet has to pet both at the same time if she wants to have peace. They barely get anything done, including flying, except when they're practicing with Astrid and Parakeet, that's the only time they'll work together
Pinkspark - Female Singetail
She's more wild than trained, absolutely refuses to get a saddle on her, so Parakeet has given up on that. Sometimes sleeps in the stables, sometimes flies away for entire weeks before coming back to Parakeet, needless to say she was terrified at first and didnt sleep right until she knew Pinkspark was safe. Equal times playful and serious, gets reasonably along with the other dragons.
Lonquimay - Male Eruptodon
He likes napping more than he does anything else, and Parakeet can relate to that. He doesnt often do anything else other than sleeping or eating, but Parakeet likes to fly around with him when he feels like it, cause she feels high and mighty on top of the dragon. Other than that, she also enjoys napping with him or just reading some books while resting alongside him.
Gildfang - Male Thunderdrum
Stubborn like any Thunderdrum, Gildfang likes to submerge himself underwater when he doesnt feel like listening to his trainer, prefers to travel through water, and is faster that way. When traveling underwater his higliths become more prominent and help him see around especially at night or at very deep level wich is why Parakeet allows him to keep going deeper underwater (even tho its terrifying). Gets rather well with the other dragons, especially Seafoam and Shiverbeast, whom are his water loving buddies.
Who's online
There are currently 28 users and 125 guests online.