Weapon crafting and more?
So, I love the Dragon Tactics, but it kinda botters me a little that you only get that ice axe (tho its pretty sweet), I had an idea that maybe you could craft more types of weapons? Like for example, Hiccup's fire sword, or a hammer, or stuff like that, just an idea, also being able to bring your dragon into it?
Also more levels for Dragon Tactics in general, maybe like mini missions that dont come with expansion packs, cause I wanna play more of it, but I dont have the gems to buy the expansion packs
Also you could add some more features for the dragons in general, like when I first started I chose the Monstrous Nightmare cause it can set itself on fire, but then I found that I couldnt do it on the game (yes, you can do it on Flight Club with the Monstrous Nightmare course, but I wanted my Firebringer to do it :( ), or for the Deadly Nadder to also throw spikes, etc. etc.
__________________
A multifandom lass from Argentina who's into way too many fandoms to write here, but some include: HTTYD, Haikyuu!!, Brooklyn 99, Dragon Age, Red vs Blue, The Adventure Zone, Boku No Hero Academia, etc etc.
Also a huge shipper, I ship about anything, and in How To Train Your Dragon I mainly ship the 0t6 (And if you ship it as well add me and we can totes talk about cute headcanons) and also Heather with the gang (mainly Astrid and Fishlegs because they really are super cute together) I'm going to stop talking about my ships now....
Also I like to draw... But I rarely do it lmao...
My friend code if you wanna add me: FLHJ2Y
** Art corner **
~ Made by: piggyxl ~
~ Made by Zikta ~
Dragons I own and love as if they were my children:
GrandCanyon - Male Sand Wraith
The first dragon that Parakeet owned, since is the one she helped escape from the Hunters. Basically the Dad Friend of the Dragons, endless pacience and loyalty. Loves to bury himself in sand, and often runs around in two legs
Firebringer - Female Monstrous Nightmare
Not the brightest Monstrous Nightmare in the bunch, but she tries, she is the first dragon Parakeet ever trained since hatched, she acts like an annoying big sister and likes to bite a lot, an habit that she got from when she was a baby, and Parakeet never corrected. She also saves Parakeet from falling a lot
Iceberg - Male Groncicle
Enjoys Berks climate, doesnt particularly enjoy Firebringer's attention, likes to chill (hehe) with Parakeet rather than do flips in the air, prefers islands with snow, and is a picky adventurer. If dragons can eyeroll, he's doing it all the time. He just doesn't have the patience to deal with his new trainer but still does, cause he appreciates the help she offered him
Grimmer - Female Whispering Death
When Valka gave Parakeet a Whispering Death egg, she wasnt very sure to be able to train her properly, since Whispering Deaths are terrifying. Now she thinks her Nightmare Eyes are endearing and even climbs into her mouth to show how gentle she can be. Although Grimmer is prone to jealousy she has a soft spot for Seafoam, whom, alongside Parakeet, she saved from a sinking Outcast ship as an egg
Shockjaw - Male Skrill
A very hard to read guy, Parakeet isnt sure of his personality, since he doesnt seem to show any, even tho he got him as an egg. He loves to fly and do tricks, but outside it, he's a mystery. If there's anything Parakeet learned from him, is that he is competitive, and enjoys racing, so Shockjaw is her main go to dragon from when she wants to race
Seafoam - Male Scauldron
He likes to spit his boiling hot water at people when he's happy. Look out. Parakeet has her shield in hand at all times because of this. He's learning to just create bubbles, but it's a work in progress. Considers Grimmer his mom, mostly because she doesn't let other dragons aproach him much
Swampdiver - Female Mudraker
Loves to swim around, with all of her family members, and sleep on her trainer's chest (wich was cute when she was small...) she probably believes Parakeet is another small dragon since she always tries to drag her into the water and not let her go. That or she's trying to drown her... Let's hope for the first one
Torchnight - Male Monstrous Nightmare
Altho not the first Monstrous Nightmare she trained, Torchnight prooved to be a very hard case to work with, since the dragon would just not listen to her and go off to his own business, often hitting her with his tail without realizing. The only command he seems to understand on land is when Parakeet hits her chest to call him, wich is when he just launches himself towards her. It was cute when he was younger and it worked, now it's coming back to haunt her and pin her to the ground
Ironclaw - Female Armorwing
Because of the abuse of the Hunters, Ironclaw is very shy and defensive, but with care and the other dragons help she's coming to be a very curious girl. She loves to watch Parakeet work and will often try to take her helmet off to put into her armor
Acidrain - Female Flame Whipper
A mischievious prankster who loves to play hide and seek with her trainer, she always cheats by hiding in places Parakeet can't access on her own. Likes to surprise and scare dragons and people alike, as well as sleep on the job. Loses her tail all the time whenever she gets scared
Goldwing - Female Razorwhip
Responsible and serious, almost doesnt like to play, only when she's sure Parakeet is done with any quests she has, talk about the mom of the group. Rarely plays with the other dragons, gets along the best with Grandcanyon, silently judges the rest, come on girl, you gotta have more fun.
Sirencall - Male Death Song
A sweet, sweet boy. Playful and kind, like a little brother for the rest of the dragons, also a little prankster, he likes to sing to lure other dragons, and then just flies around with a flock of dragons behind him. Kind of hard to explain to other trainers that he's a bit excentric, to not say otherwise. If fed up Parakeet will start to sing real loud to shut him up, wich offends him but succesfully gets the point across
Shiverbeast - Female Stormcutter
Surprisingly gets scared of storms, she can't fly through one, Parakeet learned this the hard way, loves to swim and "fly" underwater, a great explorer of the great seas. Well, the sea during storms is scary, perhaps that's the reason. Rather small for her breed, but she's also young, so it's to be expected, she eats as much as the others after all
Oceaneyes - Female Raincutter
Like most Raincutters, Oceaneyes loves to fly through rain (looking at you Shiverbeast), and do tricks, the only problem is that in the rain she becomes more slick and it gets hard to get a good grip on her, so no tricks allowed until we get a saddle for you girl, she gets moody if the weather isn't optimal for her, if there's high winds, or too much sun she rather sleep. Loves to fly off in the morning dew, and Parakeet would love to join her, if she was a morning gal. "Also, hehe, duck feet" Parakeet, probably
Sun, 04/08/2018 - 17:39
#1
I agree with all of this!
I agree with all of this! Also, tracking!
__________________
Welcome to my Signature!
Ballista edit by Silvernight, thank you!
Fireworm Queen by Wutend Bonfire. Thanks!
Stormcutter edit by KittyLlama. Thanks!
Also by KittyLlama, Ballista!
Words to live by:
Trust in the Lord with all your heart, and lean not on your own understanding. In all your ways acknowledge him and he will make your paths straight. -Proverbs 3:5-6
Do or do not. There is no try. -Yoda
Everyone needs a little entertainment every now and then don't they? -Tuffnut
Black Widow: These guys come from legend. They're basically gods.
Captain America: There's only one God, ma'am, and I'm pretty sure he doesn't dress like that.
Eek and his dragon, Ballista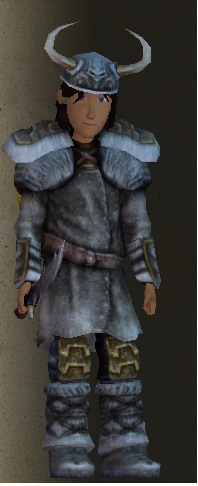 Eek the Firetamer
Eek is an adventurous viking who has trained many dragons. He has had many adventures and encountered many dragons accross the Archipelago. He is a strategist (because he has needed to rescue friends or dragons numerous times). He has a sense of humor, and is very social. He likes spending his free time at the Training Grounds. He is a skilled fighter, and his weapon of choice is his ice axe. He can take on several Hunters at a time by himself, but on the back of his Triple Stryke, that's another story.
Tribe: Hairy Hooligan
Clan: Hofferson
School Clan: Alpha Dragon Masters (Leader)(Please Join!)
Height: 5'8"
Age: 18
Hair Color: Brown
Eye Color: Brown
Dragons: Spineshot (Nadder), Fearless (Flightmare), Puddle (Raincutter), Windstorm (Thunderdrum), Bandit (Sand Wraith), Sandshadow (Sand Wraith), Hookflame (Nightmare), Mudfang (Moldruffle), Mudpuddle (Mudraker), Windscreech (Silver Phantom), Ingneous (Gronckle), Frostbite (Groncicle), Melodeadly (Death Song), Razerwind (Razorwhip), Slashtail (Razorwhip), Bandito (Armorwing), Furieflame (Singetail), Magmadon (Eruptodon), Arrow (Flame Whipper), Stormtail (Triple Stryke), Ballista (Triple Stryke), Cloudbreaker (Stormcutter), Boulderburst (Snafflefang)
Main Dragon: Ballista
Main Weapon: Ice Axe
Archenemies: Nikora Stormheart, Harald Forkbeard
Ballista:
Ballista edit by DuckinaDragon
Ballista is a male Triple Stryke, and is about 3 months old. He has been with Eek ever since he was born. His mother was enslaved by a war cheiftain from accross the sea. Ballista's personality is very similar to that of Sleuther, but more rebellious. He (like his rider) has a sense of humor, and he is very intelligent. He will protect Eek at all costs, and will not hesitate to fight. He is no stranger to combat, as he was once captured and held in dragon fights. This was only briefly, as Eek was captured too, and helped to rescue him. Eek could not ask for a better dragon. If you don't see Eek around Berk or the School, he's probably above the clouds on Ballista's back.
Race: Dragon
Species: Triple Stryke
Gender: Male
Length: 30' 2"
Color: Light Copper with cream stripes and a golden belly.
Favorite Food: Eggs
Age: 3 months
Stage: Broadwing
Other interests: Star Wars, MARVEL, DC.
My creation: The Rocket Ripper (if it was in the movie franchise)
Who's online
There are currently 14 users and 31 guests online.