Want the Dragon Class Symbols?
Hi fellow art enthusiasts. I haven't done any drawing requests as I prefer to draw my own dragons, but today I'm going to take some simple requests for the newer dragon class symbols. I'll add them to the next post as people ask for them. You have my permission to use these icons without crediting me, since they came from the Dragon Flyer activity on Dreamworks Create and I just cut them out of the background.
__________________
Gorge II
Age 17 (3 years behind me)
152 250 UDT points
Critical thinker; artistic; patient; obsessive over things he loves; absent-minded
(Click banner for full-size image)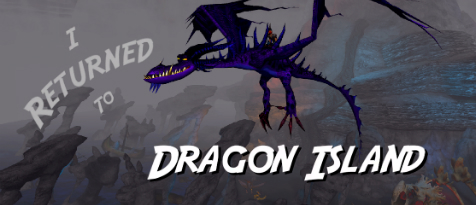 Gorge's dragons + their stories:
Sparkflare
Female titan wing Nightmare, age 49
Found on Dragon Island July 19, 2013
Cheerful; ferocious in battle; easily distracted; excitable; reckless flyer.
Sparkflare was one of the Red Death's subjects. Her preferred attack method when raiding Berk was to avoid direct confrontation with humans and just steal the food while other dragons kept them occupied. She used her dark scales to her advantage by sneaking into the village at night before flaming up and scaring the Hooligans out of their wits. She could be a bit moody because of the Red Death's severity, but overall tried to be friendly with her fellow dragons.
Once their queen was killed she lived a much happier life on Dragon island. About a year later she noticed a human child wandering into the volcano with her favourite food, mutton! What a baffling turn of events this was. She was eager to see what this boy was up to. To her surprise, the Night Fury had come with him, another human on his back. So after bonding with the boy she allowed him to climb onto hers too.
Streamglide
Male Windwalker, age 2 ½
Rescued from hunters July 23, 2016
Caring & comforting; rescues other dragons; brave; stealthy; nimble.
This shy young dragon didn't really feel like he could fit in with the others in his snowy and mountainous habitat, as no other Windwalkers his age lived there. Because of his shaggy fur and floppy wings his parents sheltered him and made sure he didn't wander far off on his own. As he shed his fur he became a more efficient flyer, able to travel around to any island he pleased as long as no humans lived there.
On one flight he spotted several man-made wooden sea dragons with no humans left on top of them. Or so he thought. Before he knew it they were shooting sticks at him! He banked to the left and retaliated with a lightning strike that crippled the flimsy vessel, reducing the men to wiggling worms. But one of them got up and released a flying net that wrapped around him. Stuffed in a cage, the Windwalker whimpered in fear of the cruel humans. But a few nights later a Monstrous Nightmare attacked them, and to his disbelief a little human climbed off her back!
Globstract Flingshot
Female Death Song, age 2 ¼ Male Singetail, age 12
Level 22 Level 8
Adopted Nov 11, 2016 Bonded Feb 12, 2017
Reclusive; disobedient; Sociable; co-operative; curious;
showy; artistic; cheeky. lively; protective of me.
Gargle
Age 15
Persistent & focused; mature; outgoing; confident; short-tempered
Gargle's dragon:
Bulkshield
Male Rumblehorn, age 3
Hatched Jan 1, 2015
Friendly; stubborn & determined; moody; relies on brute strength; heroic.
The Rumblehorn mother lay on her side, a single unhatched egg nestled between her legs. There was no way such a sick dragon could care for a baby; she wasn't even going to survive much longer. Trusting Gorge and his Nightmare with the egg was her last hope, and they were not going to let her down.
Gorge knew how much his brother loved Rumblehorns, so he gave him the egg as a Snoggletog gift. Their dad secretly designed a matching suit of armour for Gargle. And then on New Year's Day the most adorable Rumblehorn burst out of his shell to make his grand entrance into the big wide world, strong and healthy and unbelievably restless.
Battle High Scores:
1. Streamglide - 1088
2. Sparkflare - 1026
3. Globstract - 946
4. Bulkshield - 859
Sun, 01/08/2017 - 19:50
#2
Ask away
I want to let you all know that I have the symbols ready to be posted. All you have to do is ask for them. It was my intention to let this be a very flexible request thread, which means you can request a few of the symbols or all at once. They might come in handy for organizing a list of your dragons. I hope lots of you make use of them!
Who's online
There are currently 72 users and 150 guests online.