Viking Art (3 spots)
DNR
Hey guys! It's another art thread.
I've been doing a bit of digital art recently and thought doing some viking art would be nice.
Anyways, here's the rules, form and stuff:
1. I get to choose who and what I give my time to do art for.
2. Be respectful and patient
3. Yes, I use references so u might see a similar pose that u have seen before.
4. I use a grey scale, so don't get all up tight if yours isn't in color unless specified and approved.
5. I WONT be saving spots
6. If I'm feeling up for it, I'll add a couple more spots when I'm done with the first 3
7. Lastly, I might not finish your request in the order requested since some take longer than others.
Form:
Gender:
Personality:
Unique physical traits that don't appear in game:
Image:
Full body (obviously will take longer) or bust:
Example of my Viking shoulders and above: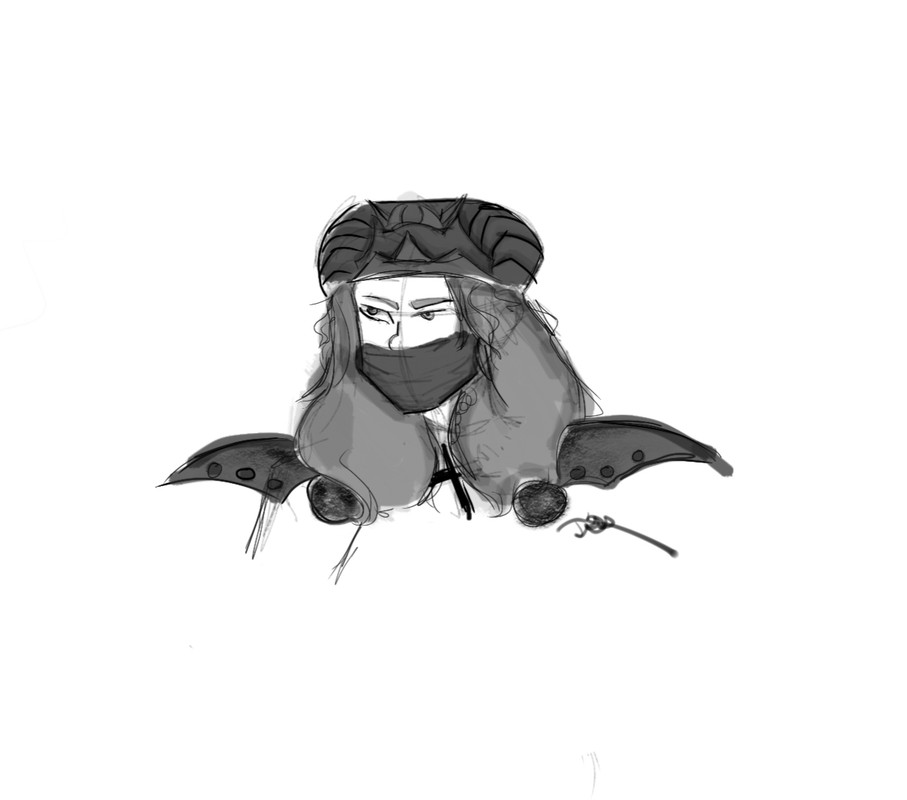 __________________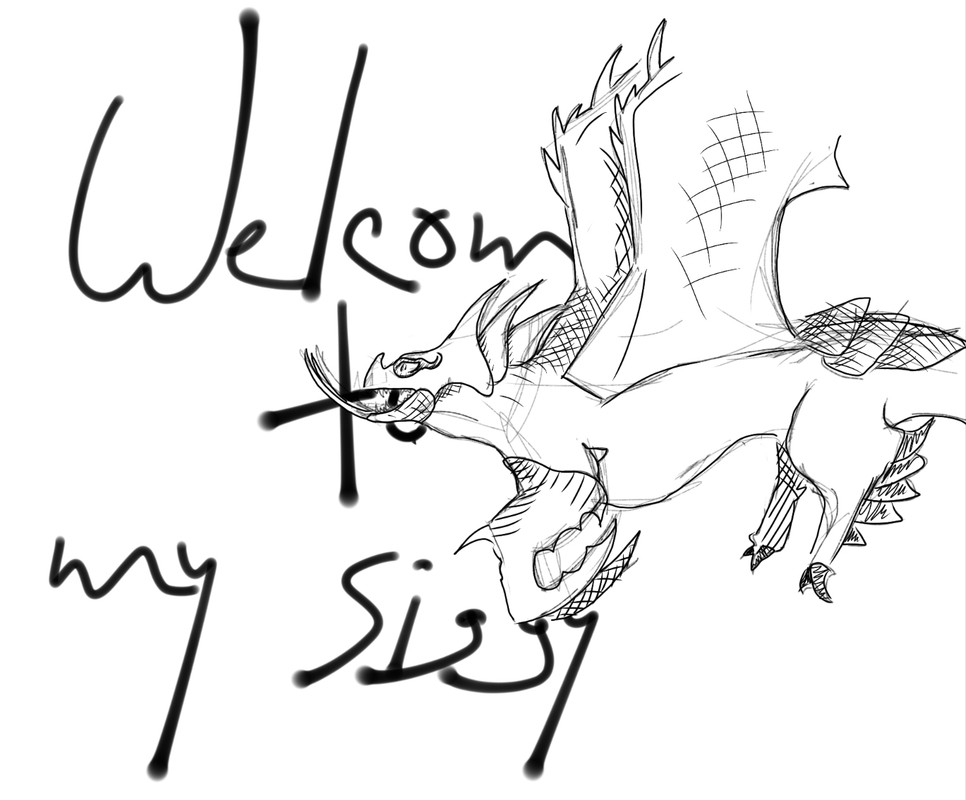 First off, my drawings!
I love to draw and do it for fun most of the time.
If u want any more info on my artwork, you can send a message or I'll occasionally post a art thread. Yes, I use references for poses, hair, etc.
A art thread of mine is called Viking Art (3 spots) if u want to see how I do humans
Examples of dragons: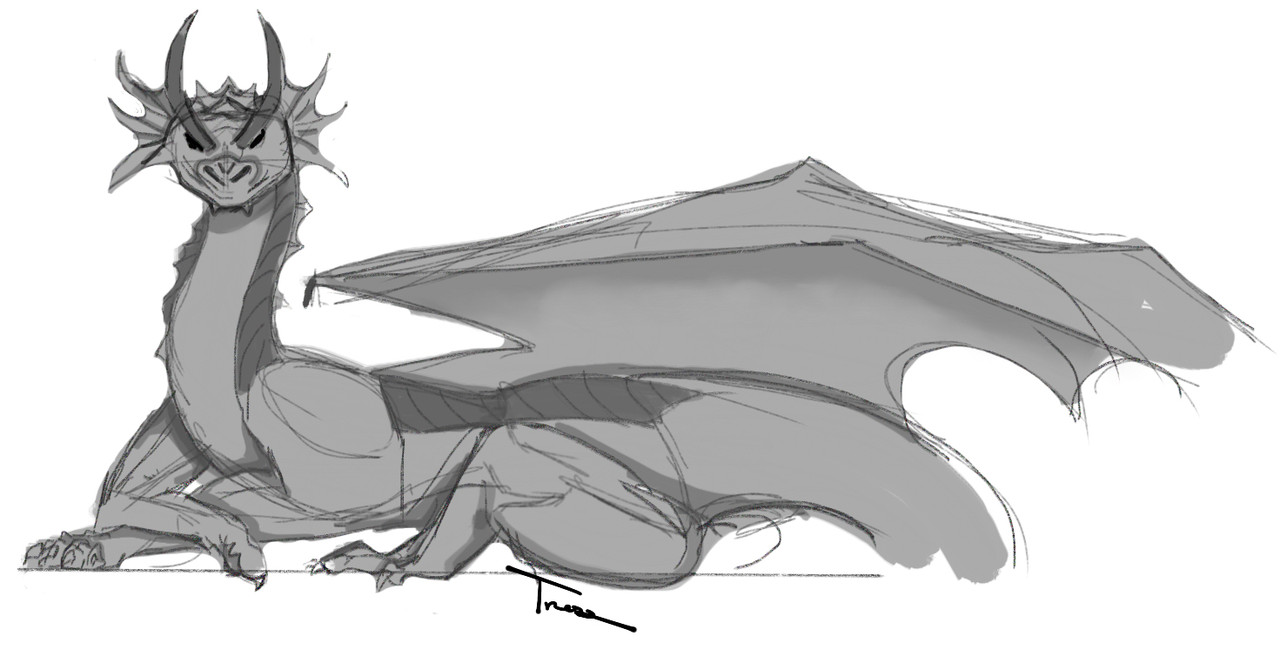 -Member of The Dragon Racers-
Here's some info on my OC
*art coming soon*
Name: Francine
(Frankie)
Apperence: long red hair with bright green eyes. She wear loose, winter clothing with a large, light blue hood. Her boots are covered in snow (since that was where She grew up) and have no memory of her family.
Weapon: Two twin swords
dragons:
Titan gronckle: Nightel
Titan screaming death: Entity
Titan razor whip: Rainstorm
Titan deathsong: whiplash
Adult Groncicle: illuminum
Adult Singetail: Windsnap
Adult Eruptodon: Smoke Rock
Adult Amorwing: Amber Gravity
Titan Skrill: Bristle tail
Titan Stormcutter: Mystery
Titan Typhoomerang: Winter
Titan Hobblegrunt: River Song
Titan Wooly Howl: Pilot
Adult Changewing: Ghost
Adult Flame Whipper: RoseHeart
Titan Monsterous Nightmare: Cinderblaze
Adult Deathgripper: Enmity
Age: 17
Distinctive features: small Scar over mouth
Personality: Loyal, Brave, wary
Weaknesses: Family and her Dragons
pm me if u wanna RP!
Anyways, so wanna get to know me? Here's some fun facts!
1. I'm a girl (obviously)
2. My favorite hobbies are listening to music and reading books
3. My birthday is June 1st
4. I have a 40 gallon salt water fish tank
5. I'm a Christian
6. My favorite band is Set It Off
7. Favorite movies are HTTYD, HTTYD 2, and if the hunger games, Supernatural, Merlin and many others
8. I love Cats!
9. I'm a rower (like in the summer olympics)
10. I like food :3
And finally, 11. Nope, I don't support LGBTQ, but I don't hate the person, I hate the thing that they're doing
Thu, 06/27/2019 - 12:17
#1
...
Art is now open
Spots:
1. Midnight2558 (finished)
2. hrepetti (finished)
3. Flitt (finished)
4. DyliehIdol1214 (finished)
You may now reply
Mon, 06/24/2019 - 19:52
#2
¯\_(ツ)_/¯
Could you do my viking? :)
Form:
Gender: Female
Personality: Brave, Loyal, Stubborn
Unique physical traits that don't appear in game: Amulet with a deadly nadder on it (the old sharp class logo) if it would be to small to draw you don't have to draw it
Image:
Full body (obviously will take longer) or bust: Full Body
__________________
~~~Banner made by me~~~
In-Game Info:
Viking Name: zxXNightwingXxz
Clan: Permanent Damage
Friend Code: PM Me
Main Dragon: Stormy
Racing Dragons: Steelwing and Bronzewing, Toothless and Light Fury if member
Started Playing SOD: 9/1/2013
Favorite Dragon Species: Deadly Nadder, Night fury, Light Fury, Death Song, Monstrous Nightmare, Razorwhip, Speed Stinger, Bewilderbeast, Whispering Death
About me IRL:
Gender: Female
Favorite Animal: Horse
Favorite Color: Red
Favorite Book Series: Wings of Fire
Favorite Movie(s): Aquaman, Shazam!, Spirit Stallion of the Cimarron, Teen Titans The Judas Contract, Teen Titans Trouble in Tokyo, Httyd Movies
Favorite TV Show(s): Teen Titans, Young Justice, Justice League, Dragons: Race to the Edge
Favorite Band: Imagine Dragons (Ironic I know)
Fandoms: HTTYD, DC Comics, Pokémon, Wings of Fire, Star Wars
Hobbies: Gaming, Drawing, Reading Comics/Books
My Dragons:
Stormy- Female Deadly Nadder
Whisper- Male Whispering Death
Bluemoon- Female Whispering Death
Thunder- Male Thunderdrum
Frostbite- Male Groncicle
Magma- Male Eruptodon
Eruptor- Male Eruptodon
Swordsnatcher- Male Armorwing
Steelwing- Female Razorwhip
Bronzewing- Male Razorwhip
Darkmelody- Male Death Song
Blaze- Male Singetail
Sneaky- Female Flame Whipper
Scorpion- Male Triple Stryke
Guardian- Male Elder Sentinel
Warrior- Male Deathgripper
Camouflage- Male Changewing
Aurora- Female Flightmare
Fang- Male Monstrous Nightmare
Lemon and Lime- Male Hideous Zippleback
Snap,Trap, Clap, and Wrap- Male Snaptrapper
Dash- Male Speedstinger
Riptide- Male Tide Glider
Coral- Female Tide Glider
Rocky- Male Gronkle
Art:
Drawing of Stormy and my Viking by Fireflash
Drawing of my viking by Kaydejesus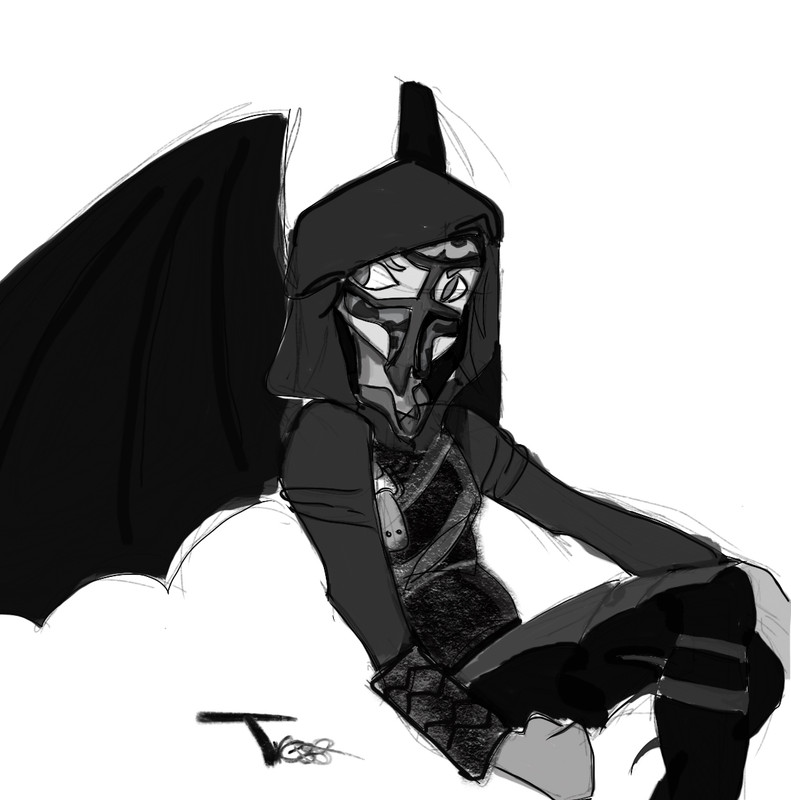 Drawing of my viking by FireNightStar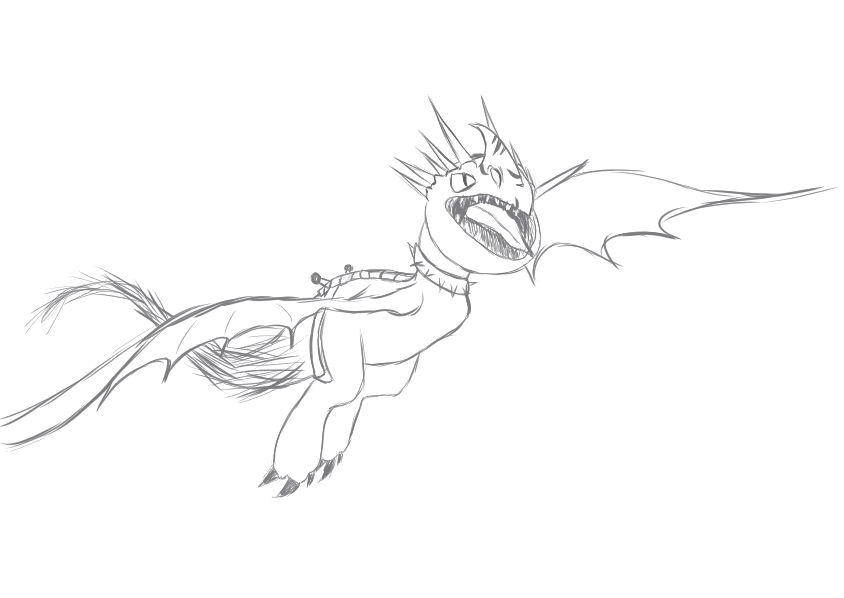 Drawing of Stormy by Celestial Dragon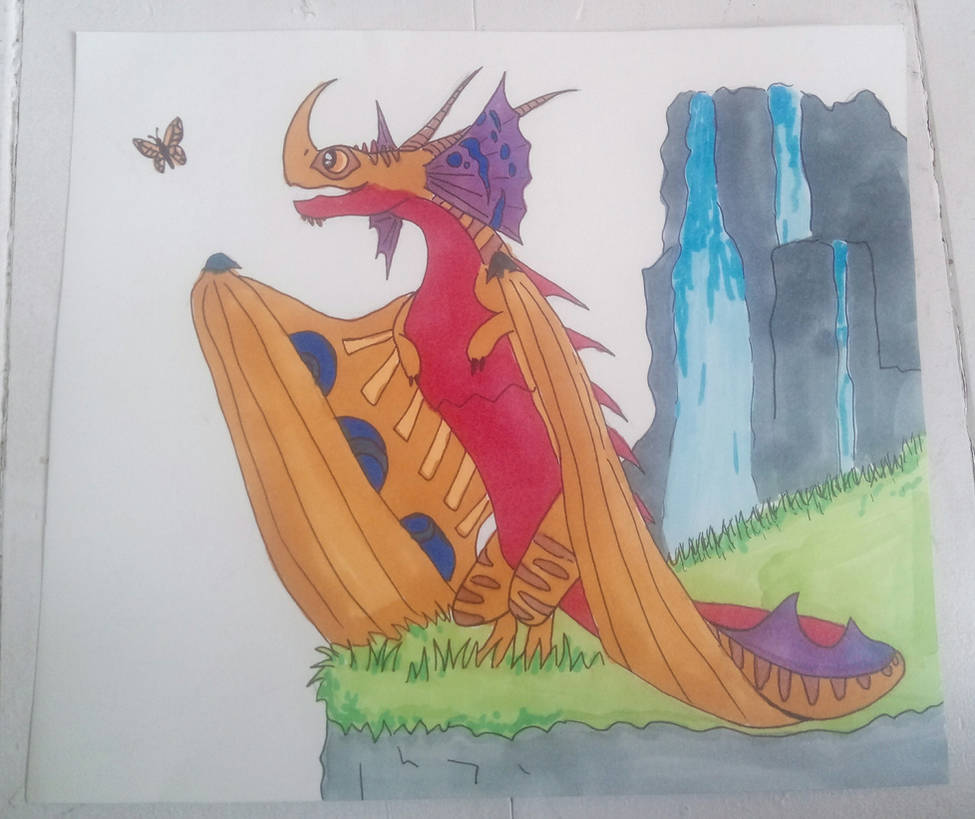 ​
Drawing of Darkmelody by Izzydrawsdragons
Gif of Sky by The Ecliptic Eight
Stormy by AndreaEaston
Screenshots:
Me and Sky at the School (Edit by me)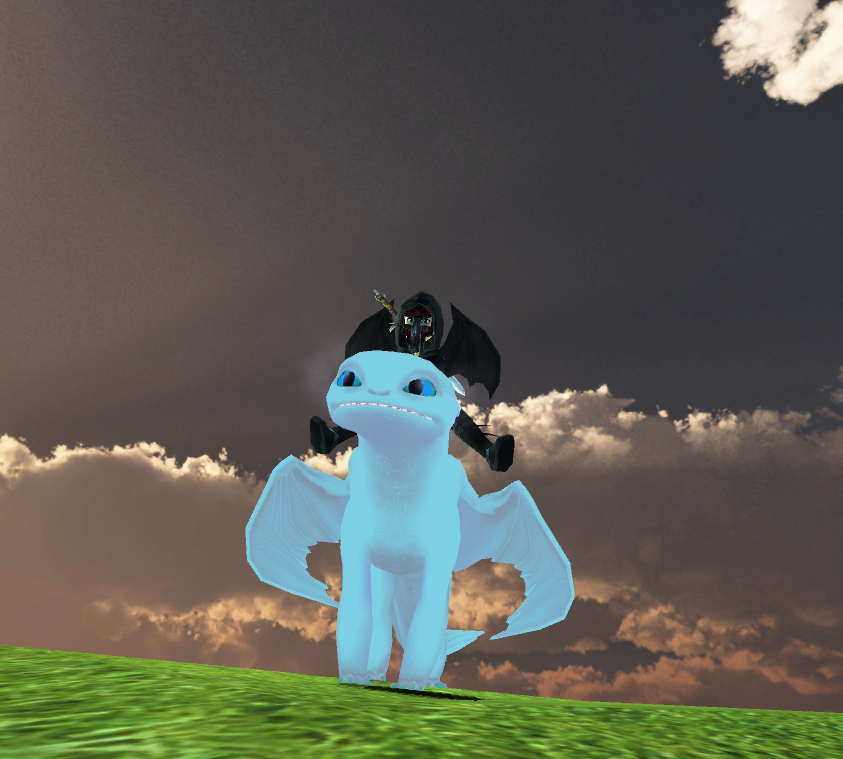 Me sitting on Sky (Edit by me)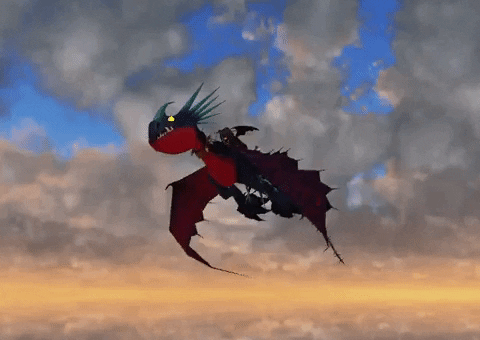 Stormy Gif by me
~~~Proud Member of Permanent Damage~~~
~~~ Dragon Hugs <3 ~~~
Thu, 06/27/2019 - 05:55
#3
...
Sorry for the long wait! I hope u like it :)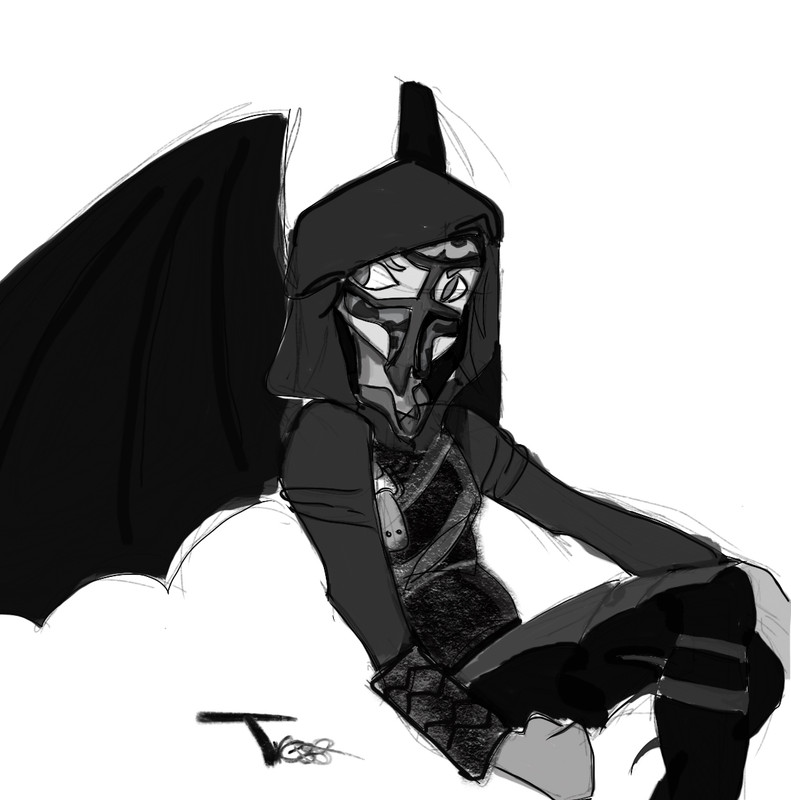 Mon, 06/24/2019 - 20:14
#5
Brynhildd the Viking
I'd like a viking portrait!
Gender:
Female
Personality:
Brynhildd is a outgoing viking with a fierceness that never comes off as intimidating. It's almost a cute, bubbly kind of fierceness; similar to a determined personality.
Unique physical traits that don't appear in game:
She tends to have rounder eyes and rounder cheeks.


Here is an out of game reference
Image: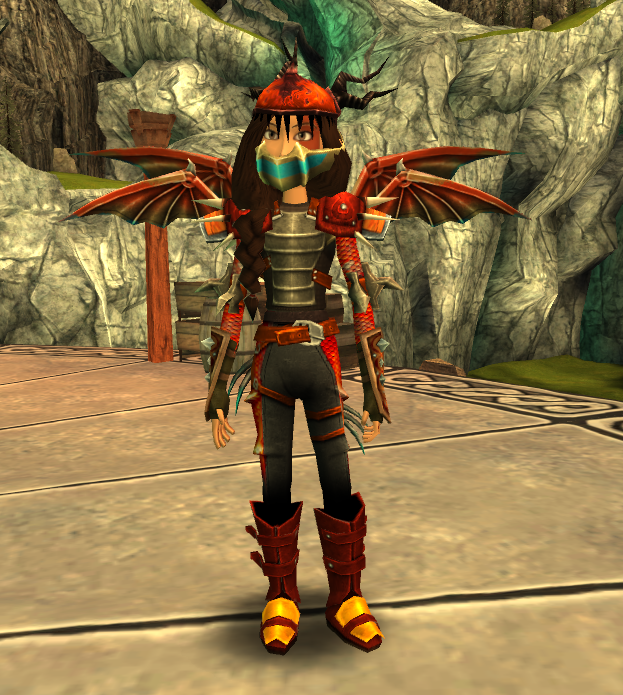 Full body (obviously will take longer) or bust:
Bust, please!
__________________

Welcome to my siggy! On the forums, my username is hrepetti, but you can call me Brynhildd. That's my viking name. I've been a viking on SOD for about four or five years. Thus, I have grown attached to this game and the fandom. Please, enjoy your stay here in my siggy and have a wonderful day!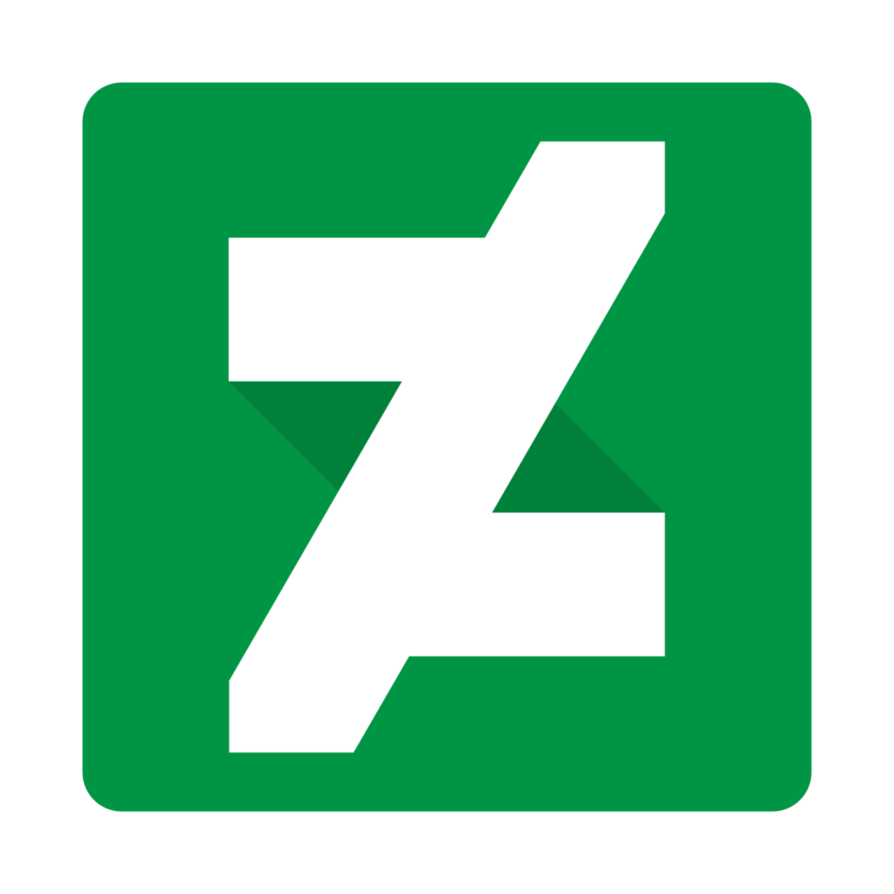 DeviantArt
My Pixel GIF
I'm a Dramillion Lover!
-----------------------------------------------------------------------------------------------------------------------------------------------------------
------------------------------------------------------------------------------------------------------------------------------------------------------------

I am a proud elder of The Dragon Racers!
-----------------------------------------------------------------------------------------------------------------------------------------------------------
------------------------------------------------------------------------------------------------------------------------------------------------------------
Dragons List
Evergreen | Monstrous Nightmare
Flare | Whispering Death
Iron Man | Gronkle
Turid | Hotburple
Turtle | Sandwraith
Torben | Thunderdrum
Torbette | Thunderdrum
Frostbite | Hobblegrunt
Pyxie | Woolly Howl
Night Shadow | Flightmare
Lavender | Death Song
Sparky | Monstrous Nightmare
Neon | Speed Stinger
Lemontart | Snafflefang
Nessabella | Tide Glider
Skyrise | Scuttleclaw
Cheer | Fireworm Queen
Blitz | Dramillion
Stoneflare | Eruptodon
-----------------------------------------------------------------------------------------------------------------------------------------------------------
------------------------------------------------------------------------------------------------------------------------------------------------------------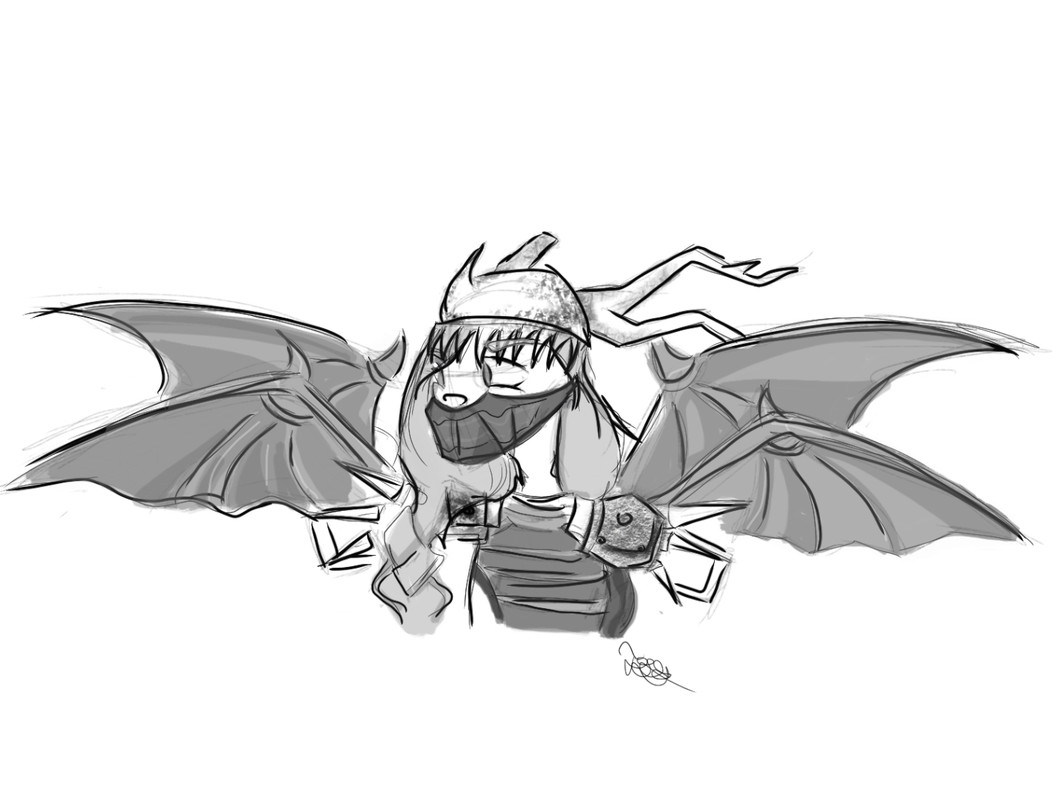 Brynhildd by FireNightStar
-----------------------------------------------------------------------------------------------------------------------------------------------------------
------------------------------------------------------------------------------------------------------------------------------------------------------------
By Bronwyn Edwards on Google+! Evergreen The Monstrous Nightmare
-----------------------------------------------------------------------------------------------------------------------------------------------------------
------------------------------------------------------------------------------------------------------------------------------------------------------------
Turtle the Sand Wraith
Base: http://xbox-ds-gameboy.deviantart.com/art/HTTYD-Base-112-Nightfury-68-482480324
Amazing Spore creation by BeaReptileLover! Amazing Art by The Ecliptic Eight!
-----------------------------------------------------------------------------------------------------------------------------------------------------------
------------------------------------------------------------------------------------------------------------------------------------------------------------
Tue, 06/25/2019 - 07:20
#6
...
Here u go! I gave her some big eyes and some cheek lines so it seems like she's smiling behind her mask. However, now that I look back at it, I forgot to do the warpaint. If u want me to edit it, I would be happy to do so.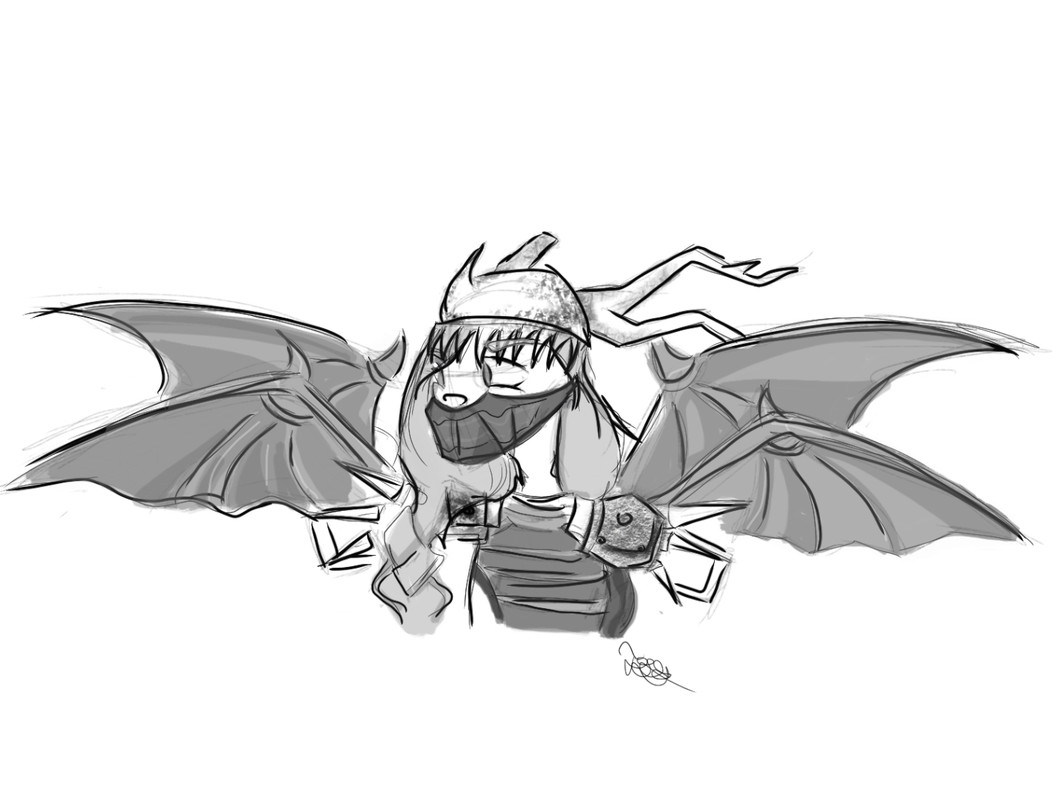 Tue, 06/25/2019 - 03:24
#8
,( ͡° ͜ʖ ͡°),
I'll be back in a bit, hopefully.
Edit: this is my newest viking, Moonflare.
Gender: male
Personality: very secretive, doesn't speak much.
Unique physical traits that don't appear in game: he has silvery blue shaggy hair, silvery blue eyes, rounder face (why do they all have long faces? XD) he's pale, I can just never get their skin right, and there's a a scar running from his right ear to the corner of his mouth.
Image:
Full body (obviously will take longer) or bust: like the picture
__________________
In memory of George
The most polite cockerel ever
And Phoenix.
My circus hen
I am now on YouTube!
SoD: flitt Ingerman
chickens!: The Chickeneer
this is my friend's yt channel, he's doing a challenge for the most subscribers so please subscribe if you can :D: funnyduckboy
Find me on Wattpad: FlittIngerman
My internet keeps running out so you won't be seeing much of me

BEWARE MY WEARLE OF SIGGY GUARDIANS, THEY DO NOT TAKE KINDLY TO INTRUDERS.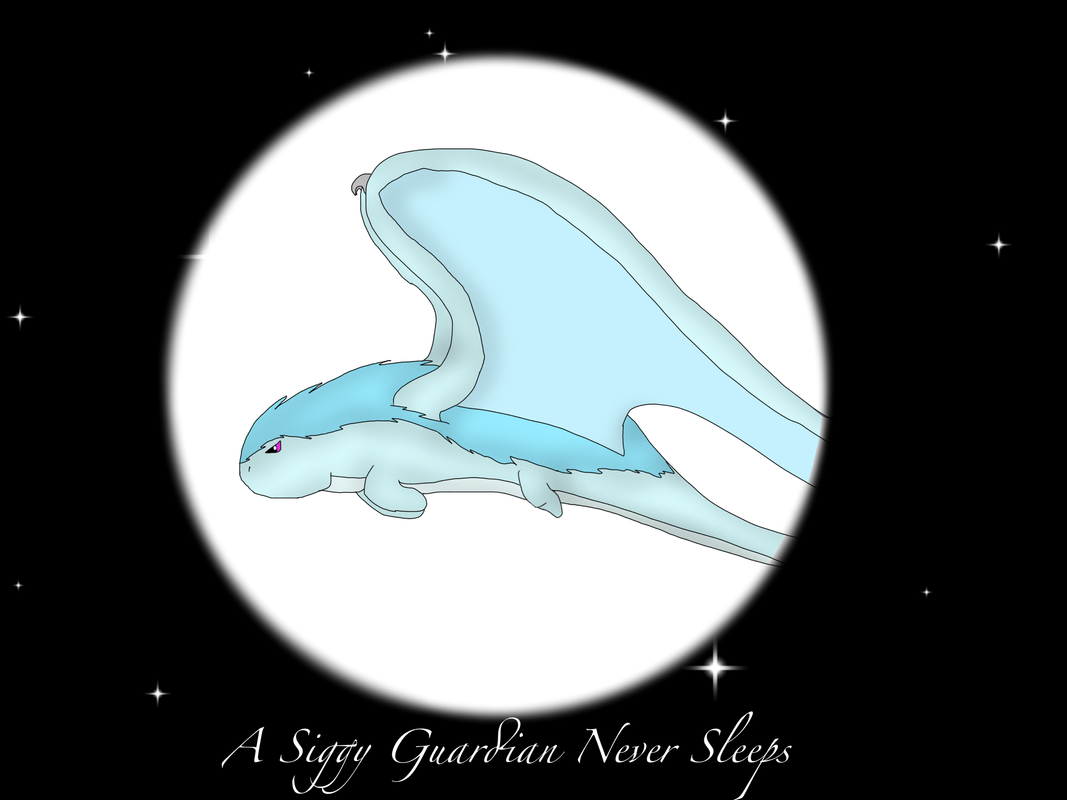 Although if you get to the end you may find something for you.......
thank you to all who have created the dragons for the Wearle!
Ice Woolly and Heckran by Speedyleaf
Dragonriders Fury for the banners!
LissaFish for Infernace
Flickering and Ka Shayam by ImDerpySheylaYT
SilverNight
Piggy
thank you again!
GET RID OF CAPTCHA! It's awful, and won't let
me post ANYTHING!
When I say hrrr, I'm not speaking something from Minecraft, I'm speaking dragontongue from the Last Dragon Chronicles. Right, now that's cleared up...
THIS SIGGY CONTAINS:
My Clans
About me.
Links
Art
Screenshots
My Dragons
Something for You
Thank you, Celene!
~~~~~~~~~~~~~~~~~~~~~~~~~~~~~~~~~~~~~~~~~~~~~~~~~~~
I am
-

FLITT

-
Elder of
Clan gifs made by the brilliant Madoka, thank you!
Made by The Bohemian Critic. :D
Made by EmeraldHuntress65. Thanks!I
~~~~~~~~~~~~~~~~~~~~~~~~~~~~~~~~~~~~~~~~~~~~~~~~~~~~~~~~~~~
-Mythyque
of
Banners made by EmeraldHuntress65. Thank you!
~~~~~~~~~~~~~~~~~~~~~~~~~~~~~~~~~~~~~~~~~~~~~~~~~~~~~~
- Syndryus -
formerly
Thank you EmeraldHuntress65!
~~~~~~~~~~~~~~~~~~~~~~~~~~~~~~~~~~~~~~~~~~~~~~~~~~~~~~~~~~~
About me in game.
main acc: flittIngerman
trophies: over a thousand
dragons: see end of siggy
profiles on flitt's acc:
Mythyque
trophies: over a hundred
dragons: see end of siggy
Fearnix
trophies: ?
dragons: ?
Syndryus
trophies: not a clue
dragons: will say soon
MaddyCrowe
trophies: none as yet
dragons: will say soon
Flittique
trophies: none as yet
dragons: sand wraith, nadder
chat ban acc: flittIngerfyre
trophies: don't know
dragons: can't remember
chat ban acc: Syndrius
trophies: don't know
dragons: don't know
inactive acc: WarriorFyre
trophies: don't know
dragons: don't know
racing style: dirty (mainly because I'm not that good)
likes: chatting with friends, racing, firing at the headmaster when he gives me chat ban, looking for glitches, doing battles
dislikes: bad glitches, people shouting, being logged out
A little about me in rl:
I am home educated.
I keep chickens
I've never made a phone call
I draw
I write
I do photography
I love dragons (obviously)
likes: training chickens, storms (don't know why), reading, cacti, whittling, dragons!
dislikes: rabbits, masks, dolls, clowns, when someone says 'let the boys do that ' that really riles me,.when pens are left clicked on, scarves, is it scarves or scarfs? Autocorrect, mushrooms, colds, being bossed about.
I occasionally creat a namesake dragon and send it to someone. You have been warned.
Some of my favourite books:
The Last Dragon Chronicles
The Inheritance Cycle
The Lionboy trilogy
Halo
The Erth Dragons
The Unicorne Files
The Hunger Games
The Books of Beginning
The Promises of Dr. Sigmundus
The Flaxfield Quartet
The Maze Runner
Sky song
Mortal Engines
and the list goes on!
~~~~~~~~~~~~~~~~~~~~~~~~~~~~~~~~~~~~~~~
Some Links:
The Empty Inn || A Short Story
To Be a Dragon || A Dragon's Journal
~~~~~~~~~~~~~~~~~~~~~~~~~~~~~~~~~~~~~~~~~~~~~~~~~~~~~~~
Art by Speedyleaf
Flightingale the Steaming Stormswallower
Backstory: Flightingale never used to be a dragon. She used to be a farmer's slave, beaten, bruised, toiling away in the heat of midday. One night, she was standing by her window looking out at the moonlit mountains, when she heard a small scratching in her tiny room. She turned to see and sitting on her bed, looking quite pleased with itself, was a baby Stormswallow. Of course she was frightened, but it soon became apparent that it wouldn't hurt her. It leapt down to the floor and ran to the window, glancing from her to the window and back. She opened the window for it but it just stood there, looking at her sadly. She realised it couldn't fly, and in sympathy she picked it up, crept down stairs and quietly let herself out. Putting the dragon down she said; 'go on, young one, be free like I wish I could be.' It started to scamper off but then it stopped and turned back. She waved it off and began to make her way back to the house, then pain blossomed in her shoulder. The young dragon had scratched her. but it wasn't a bad pain, it spread through her like fire, kindling a dragons spark in her. That night Flightingale flew free as a dragon.
Ka Ledasio, the skradder, by the amazing Speedyleaf.
Backstory: She is the mysterious leader of the mysterious Whitetalons, a group of dragons who all have the middle claw of their right foot white. She is feared among people, respected among dragons. Like a shadow upon a shadow she soars through the night, like a phantom of fleetness she swoops through the day. Any who meet her bow to get regalness, her strong will, her quick, clever eyes. Like a ghost of a story she flits on the edge of memory, always there, somewhere, yet just out of reach like a dream. She saw Flightingale's first flight, the young Stormswallower grow, Gabryall's loneliness broken. She was there for them all, leading in dreams, thoughts, small whispered words in their ears. Is she real? Or is she just a fantasy? Flying at the edge of minds. Maybe you will meet her, maybe you won't, who know but her and Whitetalons. Maybe, just maybe, she is with you now.
Newt, my flamewhipper
Sath Hansworthy
Thank you!
Art by AndreaEaston
Gabryall the Catastrophic Sentinel
Clawwyng the Tingecutter
Skye, the curly nadder ↑ and Whppersnap, the deadly claw ↓
Kean ↑ and Adwen ↓
the Screaming Death Seance
Thank you!
Art by ImDerpySheylaYT
Crimson the Giarogia
The grumpy Connwaer
Direhark the Demonic Tailfire
Puffflight the Chichi Mitchy.
Acidian the Acid Death
Firespin the Fire Wraith
Bramble
Cynder
Nightingstorm the Light Gripper
Thank you!
Art by Toshi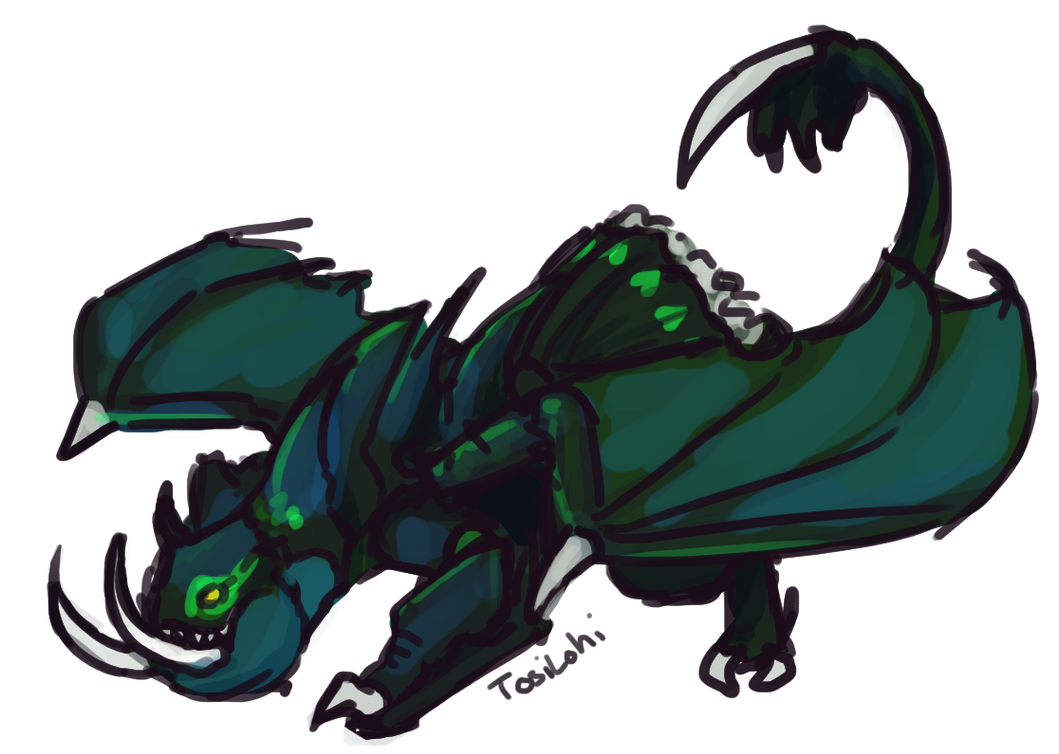 Prettystryke the Tutugripper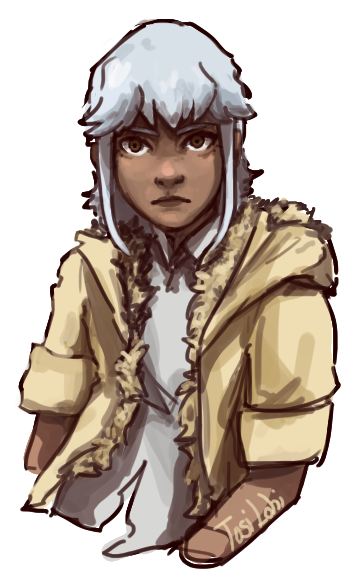 Sath
Thanks!
Art by Lissa
Galaxia the deathsong
Thorn the Desert Thistle
Thanks!
Arts by others
Vennomm the Poison Dart Fury by LilyStark. Thank you!
Flickering, my flightmare, by SangoMichiko13. Thank you!
Lyulf by the talented ZestyDragonWing. Thank you!
Arianwen my light fury by SangoMachiko13. Thanks!
Shader the Lightning Rod by kasanelover. Thanks!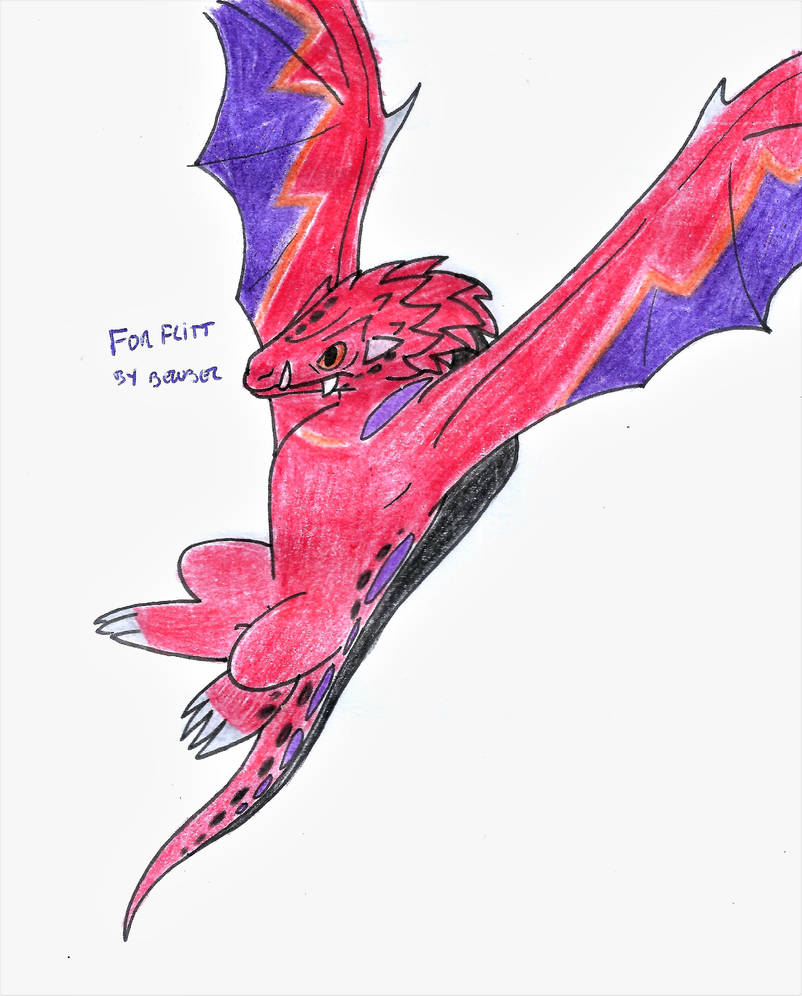 Irefyre the Ire Igneous by belubel, thank you!
Gale the nightlight by StellaMontague, thanks!
flittIngerman, by me.
Skelly the Hopefury by WinterSilverCat. Ty!
flittIngerman and Flickering by the most talented Fireflash, tysm!!!!!
These four Whitetalon Phantoms by the most brilliant Madoka. Tysm!!!
Mythyque by SilverNight. Tysm!!!
Skybreaker the razorwhip by Kaydejesus. Ty!!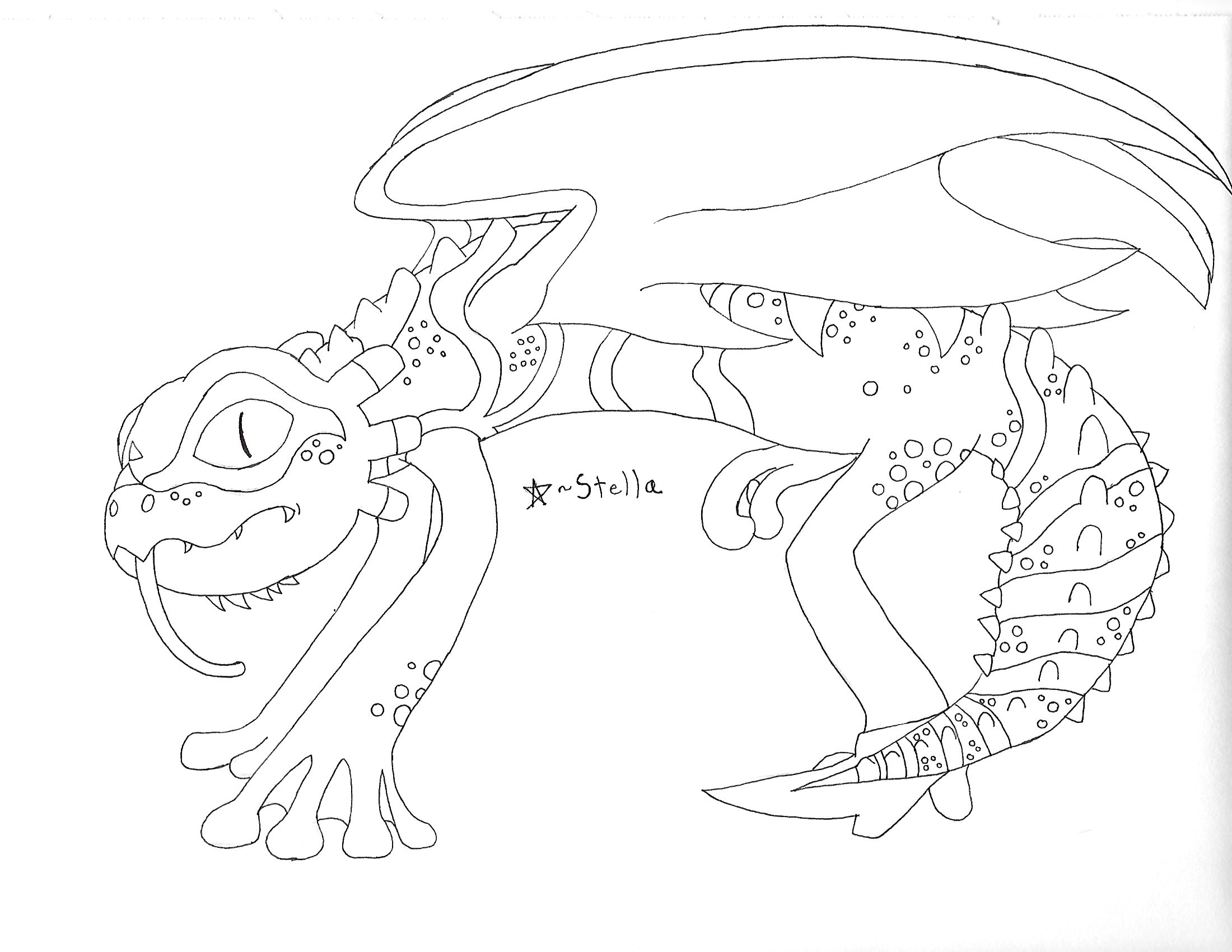 Newt, by warrior. Ty!
Flitt with wings, edit done by Root. Tysm!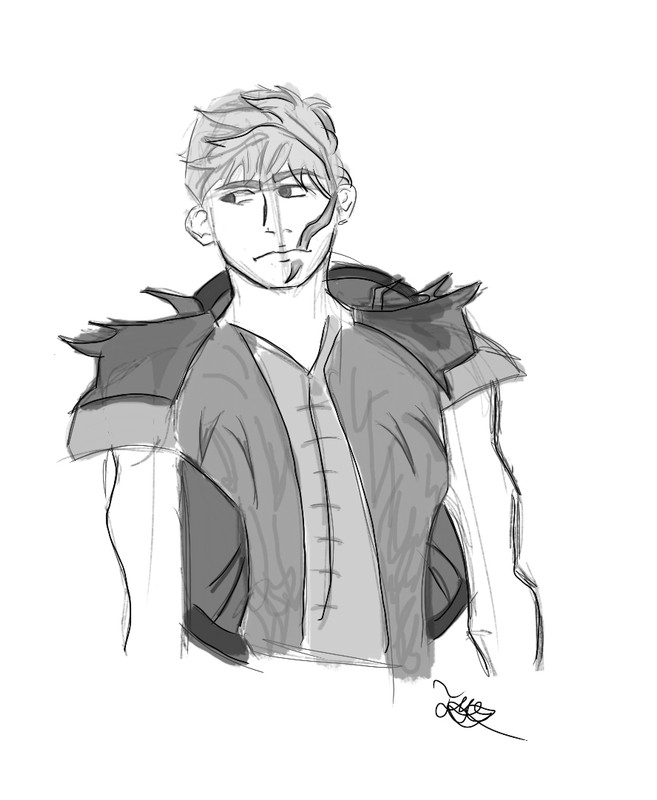 Moonflare by FireNightStar. Thankies!!
Thorn the Desert Thistle by Lissa, tysm!!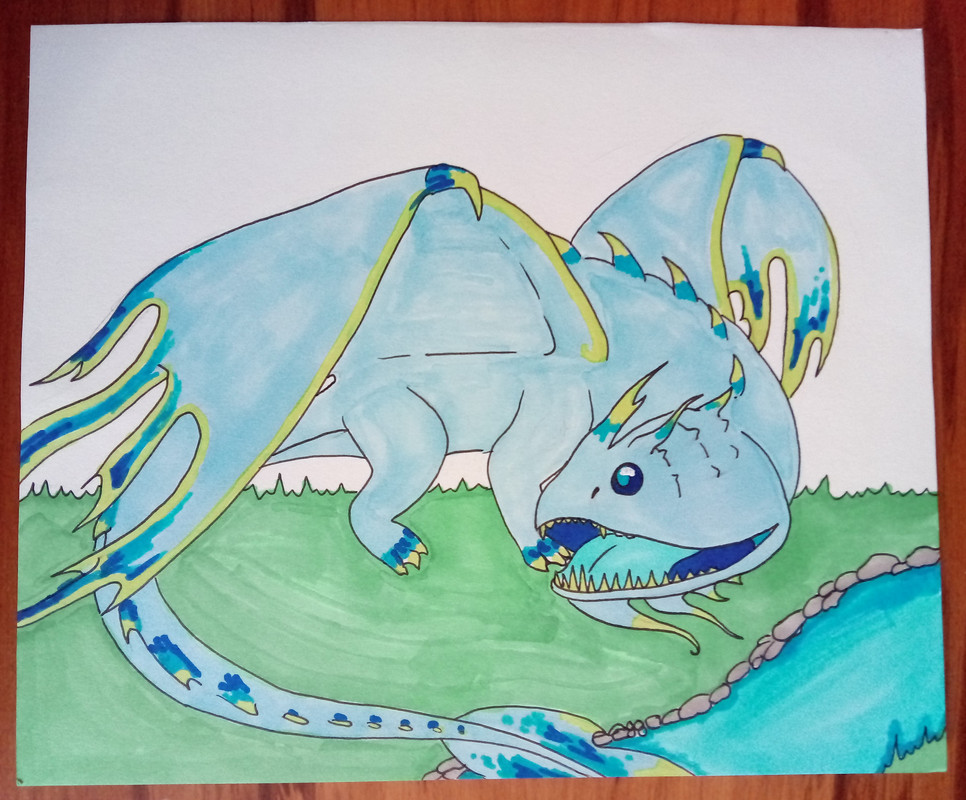 Flickering by Izzy. Tysm!!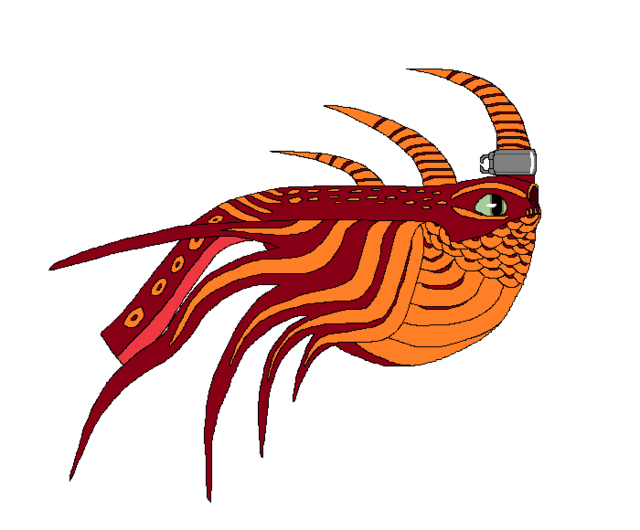 Aquasia by HoneyCloudy. Ty!
~~~~~~~~~~~~~~~~~~~~~~~~~~~~~~~~~~~~~~~~~~~~~~~~~~~~~~
flitt's Gallery
Flickering, my first dragon
My nadder, Glimmerwing
Conri my woolly howl
Me and Taron flying over the chasm.
Nightspark
Newt
Fyreryft
NightReaper
Meeting Galant for the first time.
Saphron
Galant
Gadzooks
Left n Right have seen something
Watching over the school with Crash n Smash
Flying with Nameless
Crick
Grockle
Jacynder
Sunflare
Galaxia
Unknowable.
Taron
Storm razore
The furious chick, Connwaer
~~~~~~~~~~~~~~~~~~~~~~~~~~~~~~~~~~~~~~~~~~~~~~~~~~~~~
Mythyque's Gallery
I saw someone else with a picture like this, so when Mythyque got Tallique, a sand wraith, I had to get it.
Open wide
THIS IS NOT AN EDIT.
Conri appeared in tg while I was on Myth's profile
~~~~~~~~~~~~~~~~~~~~~~~~~~~~~~~~~~~~~~~~~~~~~~~~~~~~~~~
flitt's dragons:
Flickering - flightmare (titan)

Nightspark - flightmare

Crick - m. nightmare

Nameless - m. nightmare

Grockle - groncicle

Hoverstrike - gronckle

Glimmerwing - deadly nadder

Jinx - screaming death (titan)

Hex - screaming death

Chaser - whispering death

Deadling - whispering death

NightReaper - deathgripper

Fyreryft -fireworm queen

Newt - flamewhipper

Cloudlord - stormcutter

Sunflare - stormcutter

Left n Right - hideous zippleback

Crash n Smash - hideous zippleback

Skybreaker - razorwhip

Galaxia - deathsong

Conri - woolly howl

Velocity - speed stinger

Unknowable - sweet death

Taron - skrill (titan)
Daggawing - armourwing
Jacynder - deadly nadder
Tywyll - flightmare
Storm razore - skrill
Gadzooks - grapple grounder
Galant - crimson goregutter (titan)
Saphron - sliquifier
Fyreking - fireworm
Lyulf - woolly howl
Infernado -typhoomarang
Jonny - Terrible Terror (titan)
Teslawing - Shockjaw
Nomed - Devilish Dervish
Saffire - Fire Terror
Ice Woolly - woolly
Toothless - night fury
Arianwen - light fury
~~~~~~~~~~~~~~~~~~~~~~~~~~~~~~~~~~~~~~~~~~~~~~~~~~~~
Mythyque's Dragons.
Tallique - sand wraith
Sandique - sand wraith
Sapphique - skrill
Eruptique - eruptodon
Esnique - raincutter
Unique - speed stinger
Ique - prickleboggle
Chalique - changewing
- grapple grounder
Toothless - night fury
Arianwen - light fury
Didn't think I had that many dragons!
MORE COMING SOON...
~~~~~~~~~~~~~~~~~~~~~~~~~~~~~~~~~~~~~~~~~~~~~~~~~~~~~
pm me the answer to this riddle to get yourself a dragon creation.
What am I?
~~~~~~~~~~~~~~~~~~~~~~~~~~~~~~~~~~~~~~~~~~~~~~~~~~~~~~~~
some gifs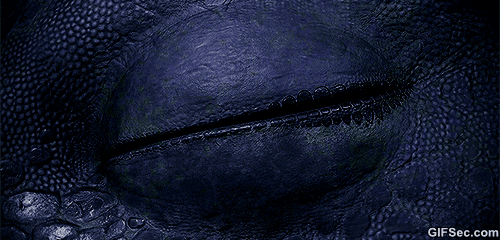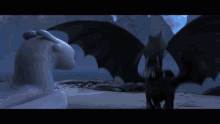 I'll leave you with Sunflare coughing up an invisible fish.
Tue, 06/25/2019 - 10:11
#9
...
Here u go! I went more realistic with this one so I hope u like it :)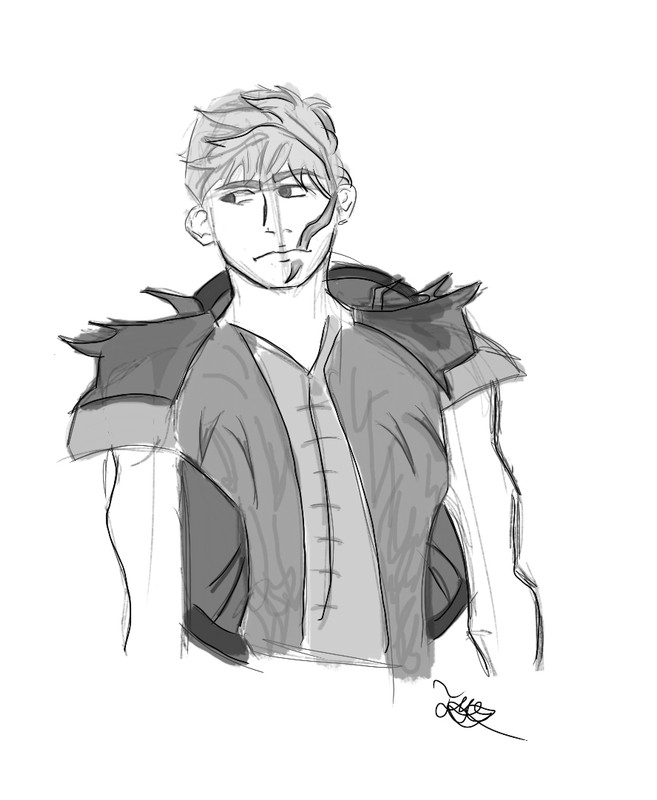 Tue, 06/25/2019 - 02:24
#11
A wild post appeared!!
Flitt said that they will be back (hopefully). So if it doesn't work out I will take the spot and if it does then this is just a tracking post.
__________________
Welcome To My Signature
"You know, I'm cursed with morals. I was raised a certain way. I wish I wasn't. I wish I was raised by wolves." -Carson Daly
In Game Name (IGN): Nyghtingale
Friend Code: Not Accepting
(By Arrow)
-----------------------------
------------------------------
Nyightingale
Art was done by Fireflash
Nyghtingale is my in-game character. She takes on my own personality because... she is literally me. During quests, Nyghtingale loves to muck around and try to break the system by utilizing glitches- just for laughs, but she always produces reliable results. She is a fair Viking and she never uses glitches for her own personal gain. Some of my profile info will be listed below:.............
In Game Name: Nyghtingale..............
Friend Code: Not Accepting...................
Clan: The Phantom Lords......................
Trophy Count (About): 8,500...............
-----------------------------------------------------------
Characters:
Sasha
Art was done by DuskDayBreak
She prefers to be called Lynx . She hates her real name. Lynx is bold and loud. She is like Luna Lovegood in the sense that she is rather... odd. Loud, shameless and spontaneous (not to mention immature). Lynx enjoys being flashy, showing off her skills. Once she sets her mind to something, she is naturally good at it. The problem is that she loses focus easy and doesn't like setting herself to standards. She craves adventure and can grow bored easily. Lynx love to talk... a lot. Often times, you cannot get her to shut up about this and that. Combined with her ADHD, it is extremely difficult to keep track of her conversations. She is particularly fast on her feet but has low stamina levels. She is strong and tall for her age. Lynx is stubborn and laid-back most of the time. She does not like to follow orders. Some of her skills include: being double jointed, the ability to be able to climb almost any surface, very good at mimicking animal sounds and is EXTREMELY good at sneaking around. However, there is a side to Lynx that she does not show very often. She is very lazy and selfish at times.
.Lyra
..Art was done by Chameishida
Lyra is more a kick-butt-now, ask-questions-later type of gal. She is brash and ruthless, quick to resort to physical violence to solve issues... and she is good at it. Really good. She is not a woman of many words, preferring to speak through her actions than words. Of course, if you get her mad, be prepared for the worst verbal... and physical lashing of your life. Lyra is hot-headed and slightly cocky about her fighting prowess, although it is justifiable. Lyra likes to keep to herself, preferring to quietly read a book or beat up some practice dummies than actual human interaction. As a result, she can come off as edgy and mysterious... and she likes it that way. She is a serious cynic and comes across as standoffish and brooding. Not that she really cares. Darker topics interest her and are sometimes the only way to get her make an actual conversation, beyond 1-worded sentences. Again, she likes to communicate through actions, not words. She has less academic smarts across find more street smarts. She is an amazing rider with a need for speed and showing up the competition.
Claudia
Art was done by DuskDayBreak
One of Claudia s most defining traits is her cold and sarcastic attitude towards everything that breathes. Her sarcasm is different, though. It is much more subtle and soft-spoken. Typically, she poses her insults as a compliment, that after careful consideration, turn out to be insults. She delivers them coolly, directly and apathetically with a calm and collected demeanor, giving no indication in her voice or face that she is, in fact, being sarcastic. She is brutal when giving someone a verbal lashing, not because she raises her voice or her fists, simply because her insults are sophisticated, shrewd and complex. She is the type of girl who does not have to do much to stand apart from the crowd. However, Claudia is no way an extrovert, the reason why she puts herself in social situations is purely one of two reasons, the first one being is that she wants to go people watching. Where she sits in some corner and watches people, how they react and their social cues. She just observes them, untangles their motives and finds their interests. The second reason is that she wants to show up the competition, along with being stubborn, Claudia is a show-off. Just, not in the physical sense. Claudia, at her core, is an intellectual, preferring to beat her foes either brain as opposed to brawn. Of course, she is willing to get in a tussle, if absolutely necessary. She finds it beneath her. Claudia is highly observant. She pays extreme attention to detail, nothing escapes her keen eye and flawless memory. Due to her observant nature, she can glean a crazy amount of information about a person simply by looking at them. She is pretty much a walking encyclopedia, filled with tins of random and oddly relevant facts for any given situation. However, with her great intelligence, comes great social anxiety. Claudia buried this under layers of brashness but, this insecurity can be sorted out by the way she avoids social and emotional get-togethers entirely. It is not often that another emotion aside from apathy spreads across her facial features. She hates any kind of affectionate contact with another human being, be it a hug or a simple handshake. Due to her inability to express her emotions, Claudia finds herself at a lack of friends. She usually plays this off as her not wanting any friends but sometimes, when a dragon is your only friend, you can get lonely. The result, she makes a lot of enemies. Usually because of her showoff-ness and unforgiving attitude, and sarcasm.
Aeryn Nyght
Art was done by Tosilohi
No one knows who Aeryn is. Not truly. They only know the persona she puts forth for them. This is why Aeryn is such a difficult character to write for and describe. She has multiple different personalities and will switch through them at the flip of a light. In a sense, it is quite similar to the multifaceted personality disorder, only, Aeryn recognizes her many personas. She chooses not to show anyone her true colors due to some insecurities. She switches personalities to shield herself from emotional damage as well as hiding away any insecurities. She starts off as a blank canvas every time she meets someone new. She observes them, analyzes them. She untangles their motives, figures out their personality, what they like, what they don't like, then she tailors herself to become the person they would like (or hate, depending on how she wants to be perceived) the most. Her distressed youth explains why she feels she needs to conform, as well as shine, in every situation. With Aeryn, you never know if her reactions are genuine or just part of her charade. Her real personality is unpleasant to say the best. She is highly judgemental. She looks down on those around her. She is very apathetic towards others and everything she does has some ulterior motive. She is a queen at manipulation. Nearly everyone word that she utters is sugar coated in some way. She has the world wrapped around her fingers. Aeryn is very skilled when it comes to reading both people and animals. This is because, in her youth, she would sit in some corner and watch. Observe how people react, body language and their social cues. She views it as going to a zoo to watch funny animals. Yes, that is how lowly she thinks of everyone else. Not that you could tell.
Gail Cyrek
Art was done by Katarile
Gail is adorable. She is short, cute and very softspoken. A lot of people think she is innocent, will try to protect her. Gail does not like attracting much attention as people have a tendency to stare. She is very insecure about her face (since it is severely deformed on the left side) and does her best to conceal it. She gets very annoyed if someone asks about it. However, with this silence comes the ability to listen. She observes the world around her and is able to spot even the tiniest of details. This silent brilliance has made her a stellar judge of character. She reads body language very well and has a certain flare of stubbornness about her. Still, she is very dark. Generally, when she speaks, most people cannot hear what she says, which is probably a good thing because what she does say is usually pretty dark or gory. She often says random and slightly disturbing things and speaks extremely softly anyone can barely hear her. Gail seems to be pretty timid but is generally ruthless. She is a bit of a pyromaniac.
-----------------------------
------------------------------
Dragons:
Nightshade
...............................................................................................................................Edits were done by Rebell and Cocopuppy
Windracer
........................................................................................................................Edit was done by Archer................ ..................................................................................
Tue, 06/25/2019 - 02:30
#12
A wild post appeared!!
Flitt said that they will be back (hopefully). So if it doesn't work out I will take the spot and if it does then this is just a tracking post.
Thu, 06/27/2019 - 05:57
#13
...
Hey y'all! I can take a couple more requests if there are anymore people who are looking for some Viking art.
Thu, 06/27/2019 - 08:21
#14
Sure Why Not....
Forum
Gender: Male
Personality: sarcastic, outgoing, yet somewhat serious
Unique physical traits that don't appear in game: Not really, but think sharp.... if that helps anything XD and no fin at back
Image: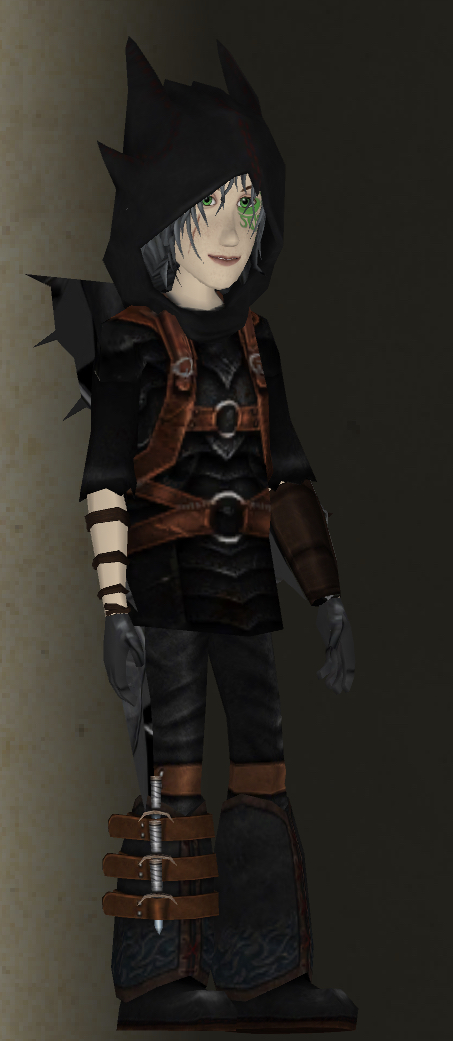 Full body (obviously will take longer) or bust: Which ever you feel like doing, I'm good with anything
__________________
Some information on me?
Sure Why Not....
Name?

Dylieh...
Was kinda obvious but :T

Age?
18... Birthday was the 18th....
Main Dragon?
A white and green titan sandwraith named Jewels..... who has a slight habit of dissappearing on me....
Favourite Colour?
Green....... Neon green to be exact..... which looks really nice on white... and black......
Interests?
Does Headphone junkie, concert crazy, digital artist, and occasional writer answer this?
Favourite area in SoD?
If you're ever looking for me in game..... Just.... go to the highest spot of the map, and you might be
able to see me hiding on one of the ledges.......
Where I live?
I love maple syrup on everything......... Does..... that give it away?
Current Clan?
The Leader of Glass Wing Riders.........
Dragons?
No, I am not showing all my dragons here...... I have too many. I'll just make a video of them all later....
I'll post it to my youtube channel when completed.
But here's a pic of Jewels and my viking :P
https://demonguitars1214.deviantart.com/art/Killieh-and-Jewels-745389333
Hey, got instagram?
Go check out my SoD account.... I post fun game glitches, HTTYD/SOD art, and movie edits on there.
https://www.instagram.com/king_of_glitches1214/?hl=en
Yeah... I think that's it. Enjoy.
This... This needs some touch ups... and more colour.... -.-...... Give me a bit.
Thu, 06/27/2019 - 12:15
#15
...
Your was very fun to finish and I really like how it came out. I hope u do as well!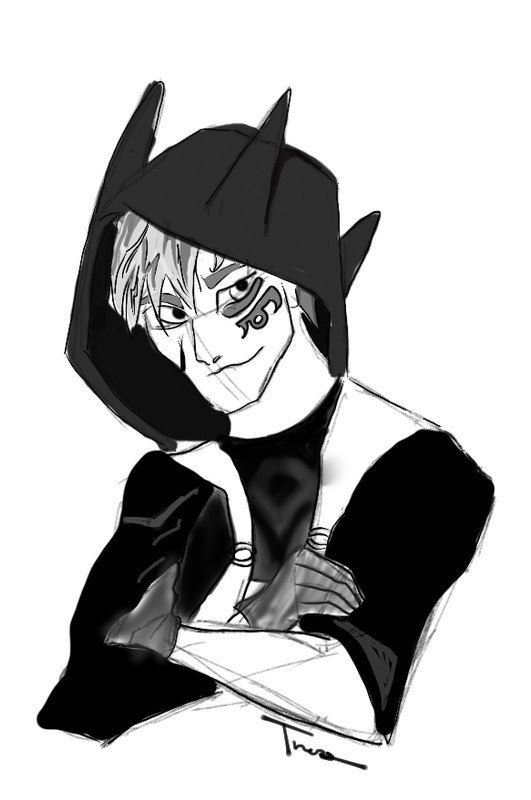 Thu, 06/27/2019 - 12:26
#17
(Y)
I like your style of drawing the Vikings (players)!
It sounds weird but, I do not comment by drawing I just wanted to say that XD
Fri, 06/28/2019 - 22:46
#19
A wild post appeared!!
Since you have finished all of the requests, are they open again? If so, will you save me a spot so I can fill a form?
Who's online
There are currently 17 users and 148 guests online.