Videos to Earn Gems REDUCED?!
I went on expecting to get my 10 gems from the gem earning videos, How many gems did I get? Not 8, not 6, not 4, BUT 2 GEMS PER VIDEO?! ARE YOU SERIOUS SOD?!! SO INSTEAD OF GETTING 10 GEMS PER VIDEO YOU REDUCED IT TO 2?!! SO THAT WAS THE WAY TO GET THE MOST GEMS AND YOU REDUCED IT?!! WHY? An EXPLAINATION would be WONDERFUL!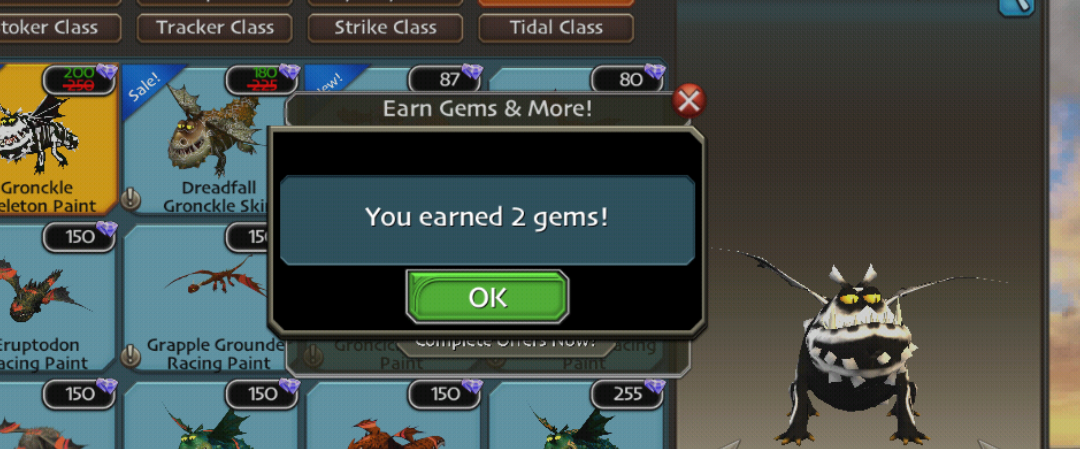 Tue, 10/29/2019 - 10:44
#1
...
I figure it has to do with the Dreadfall event. They've taken away the gems from the daily bonus, removed the battle chests and gem stable quests, and I thought when the Dreadfall event first started I saw someone post on the forum that the gem rewards for completeing the Incredible Machines and Cogs mini games achievements have also been reduced. They've removed all the good ways of earning gems because of this event.