Ultimate Dragon Trainer, Farm Updates, and More…
There's been a change in curriculum at School of Dragons and our staff of dragon experts is challenging you to become an ULTIMATE DRAGON TRAINER! Now, when you log into SoD, your Viking List will have a few never before seen stats - the stars and points that determine your rank on our new UDT leaderboards, located in the Great Hall!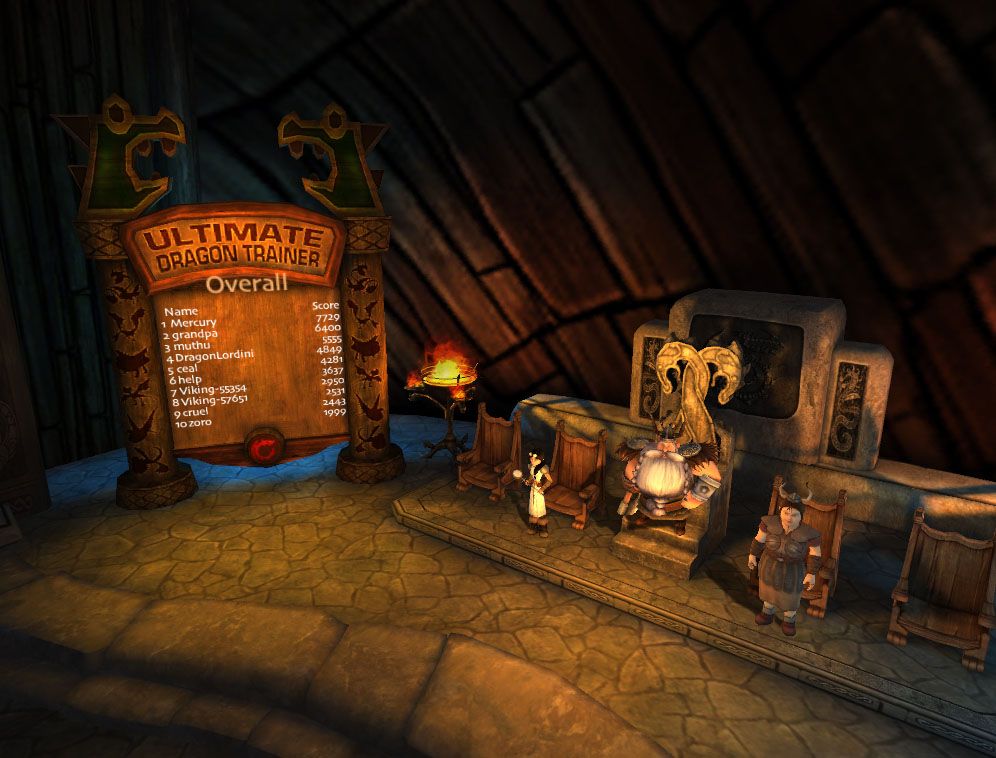 With each skill mastered and task completed around that game, you will not only be earning XP. Now, you will earn a new category of points, known as UDT, that will send you climbing up the ranks as you continue exploring and taking on this epic journey.
Where to earn UDT Points…
- Thunder Run Racing - Fishing
- Flight Club - Farming
- Fireball Frenzy - Bonding with your Dragon
- Quests
Young Vikings are invited to check their status on the leaderboards on Berk or through their Adventure's Journal, where we've even made updates to the field guide so that it lists the new science standards!
Then, at your farm, you can find an ALL-NEW and never before seen prize box, known as 'Berk's Treasure Trove'! With the help of your friends you'll be able to unlock all kinds of amazing items to help you around the game. And the farm updates don't stop there, members now have another reason to rejoice - a Viking Fishing Trap has been added to their farm to help build their inventory of fish. And last but not least - Bunnies! Trader Johann has just received a new shipment of animals that you are able to add to your farm for a LIMITED TIME.
Check them out now with all of our latest updates and let us know how you plan on using these ALL NEW features to advance your standing at School of Dragons!
Fri, 04/11/2014 - 09:03
#5
So far....
So far I'm enjoying this update. It has its ups and downs.
Great work on the new additions on Sod
But one glitch i would like to point out is the camera Glitch. If you do a sharp turn with your dragon the camera just jumps from angle to angle, which is annoying and unenjoyable.
Thanks for the new nadder skin"
Oh, and i love the new farming build mode. Just a suggestion:
When you click on an item to move it the camera zooms in, could you please fix this so you are able to zoom out and change angles so you can move the item easier?