The Triple S is back!! And graphics change?
Snotlout's sentry station is back!! Yeah, I loved that place. Also is it just me or the graphics changed? I havent played in a while so I can't say for sure, but everything has a different vibe to it, especially the lighting, also I've had problems with connecting, I get server timed out every time I try to open something, but that could be a problem of mine, I have bad internet lmao
__________________
A multifandom lass from Argentina who's into way too many fandoms to write here, but some include: HTTYD, Haikyuu!!, Brooklyn 99, Dragon Age, Red vs Blue, The Adventure Zone, Boku No Hero Academia, etc etc.
Also a huge shipper, I ship about anything, and in How To Train Your Dragon I mainly ship the 0t6 (And if you ship it as well add me and we can totes talk about cute headcanons) and also Heather with the gang (mainly Astrid and Fishlegs because they really are super cute together) I'm going to stop talking about my ships now....
Also I like to draw... But I rarely do it lmao...
My friend code if you wanna add me: FLHJ2Y
** Art corner **
~ Made by: piggyxl ~
~ Made by Zikta ~
Dragons I own and love as if they were my children:
GrandCanyon - Male Sand Wraith
The first dragon that Parakeet owned, since is the one she helped escape from the Hunters. Basically the Dad Friend of the Dragons, endless pacience and loyalty. Loves to bury himself in sand, and often runs around in two legs
Firebringer - Female Monstrous Nightmare
Not the brightest Monstrous Nightmare in the bunch, but she tries, she is the first dragon Parakeet ever trained since hatched, she acts like an annoying big sister and likes to bite a lot, an habit that she got from when she was a baby, and Parakeet never corrected. She also saves Parakeet from falling a lot
Iceberg - Male Groncicle
Enjoys Berks climate, doesnt particularly enjoy Firebringer's attention, likes to chill (hehe) with Parakeet rather than do flips in the air, prefers islands with snow, and is a picky adventurer. If dragons can eyeroll, he's doing it all the time. He just doesn't have the patience to deal with his new trainer but still does, cause he appreciates the help she offered him
Grimmer - Female Whispering Death
When Valka gave Parakeet a Whispering Death egg, she wasnt very sure to be able to train her properly, since Whispering Deaths are terrifying. Now she thinks her Nightmare Eyes are endearing and even climbs into her mouth to show how gentle she can be. Although Grimmer is prone to jealousy she has a soft spot for Seafoam, whom, alongside Parakeet, she saved from a sinking Outcast ship as an egg
Shockjaw - Male Skrill
A very hard to read guy, Parakeet isnt sure of his personality, since he doesnt seem to show any, even tho he got him as an egg. He loves to fly and do tricks, but outside it, he's a mystery.
Seafoam - Male Scauldron
He likes to spit his boiling hot water at people when he's happy. Look out. Parakeet has her shield in hand at all times because of this. He's learning to just create bubbles, but it's a work in progress. Considers Grimmer his mom, mostly because she doesn't let other dragons aproach him much
Swampdiver - Female Mudraker
Loves to swim around, with all of her family members, and sleep on her trainer's chest (wich was cute when she was small...) she probably believes Parakeet is another small dragon since she always tries to drag her into the water and not let her go. That or she's trying to drown her... Let's hope for the first one
Torchnight - Male Monstrous Nightmare
Altho not the first Monstrous Nightmare she trained, Torchnight prooved to be a very hard case to work with, since the dragon would just not listen to her and go off to his own business, often hitting her with his tail without realizing. The only command he seems to understand on land is when Parakeet hits herchest to call him, wich is when he just launches himself towards her. It was cute when he was younger and it worked, not it's coming back to haunt her and pin her to the ground
Ironclaw - Female Armorwing
Because of the abuse of the Hunters, Ironclaw is very shy and defensive, but with care and the other dragons help she's coming to be a very curious girl. She loves to watch Parakeet work and will often try to take her helmet off to put into her armor
Acidrain - Female Flame Whipper
A mischievious prankster who loves to play hide and seek with her trainer, she always cheets by hiding in places Parakeet can't access on her own. Likes to surprise and scare dragons and people alike, as well as sleep on the job. Loses her tail all the time whenever she gets scared
Thu, 06/07/2018 - 21:22
#1
ya im happy now that its back
ya im happy now that its back i have private area to hide again
__________________
Welcome to my signature
(under construction but you could have a peek in my signature enjoy what's here so far)
Link to my dragon cave if anyone wants to help me hatch and grow my dragons (thanks to those who do):https://dragcave.net/user/Nightflowers
ground lover by goldenfury360
by lavaland244
by Astridtheroguerider
by LissaFish
green flare by DesertDragon22
snappy

diamond fury by skrillfan
serpant by dragonessgem

edit by scalefeatherz
by Katarile
claw by Defy
Spikes by MidnightMare
by arkeyla
by archery and dragons
by ScaleFeatherz
Made by ShiroKageFox
by Scoubidous
GIF edit by SilverNight
by Wixyigzy
by Heather Hofferson I
Picture edited by Rebell
by S-Ham
by lavaland244
by Goldenwolfmidna V
by piggyxl
Sketch of Pink Night made by infinity12356
by Skyleaf
by Astridtheroguerider
by MidnightMare
by arkeyla
Pink Night by NadderForever
Gender:female
Mate:Silver blue star
Children:none
Best friends:Triple stinger and Pink light
Pink night's personality:kind,loyal,protective,friendly,sometimes stubborn
Pink night's backstory:
I was exploring berserker island and that's when i saw a cave on the cliff. I went closer to the cave and saw a pink night fury trapped in a net and she was upset. I went closer to her and she sensed me and growled as i got closer to her. I told her"im not gonna hurt you, im just trying to help you." and she understood and calmed down. I grabed my sword and cut the net off. The pink fury looked at me like she wanted something and i asked "do you wanna come with me but if you do im gonna warn you to be careful of my sisters, they are kind of crazy and out of control." The pink night fury nodded her head as a yes and i said "ok, i think i will name you pink night!" pink night liked her name and i climbed on her back and flew off with her on a secret island where all my dragon friends will be.
made by dragonrider34
Name:Pink light
Gender:female
Mate:none
Children:none
Best friends:Pink Night and Triple stinger
Personality:friendly and loyal, over protective over me and Pink Night
Backstory:Pink Night and me were exploring the islands around our's and other dragon friends, when all of a sudden we saw island more farther then all the islands were so we decided to explore it. Pink night and me decided to split up, i went to far side of the island and i saw a dragon that looked similar to a night fury but her color's were almost like pink night's but lighter but i noticed another difference in her eyes they were blue, i knew pink night's were white and i noticed she was being chased by a bunch of hungry screaming deaths. My heart was beating faster then normal but then I decided to do the right thing. I jumped in between the hungry screaming deaths and the other dragon and i said to them "you leave her alone or else!" the screaming deaths didn't listen so i took out my gronkle iron sword. Two of the hungry screaming deaths flew away but one remained, it flew fast toward me, i thought i was going to be eaten but before i knew it Pink Night came to my rescue and i said "thanks girl you saved me." i looked at the pink dragon and i said "hmmm, she looks like a night fury but more brighter, i will call this breed a light fury!" the light fury looked at me and came closer, i knew what she wanted "you can with me but be careful for scream and deathbringer they can be such a grump on their bad days" the light fury nodded, "i will name you pink light because you look almost like my night fury here pink night" pink night happily growled with pink light and with that we flew back to my and my dragon's secret island.
night changer (changefury) by cloudboy
ice fury (bewilderFury) by Spottedbreeze
night gazer by AniuRavenwolf
beauty by Ellie
by chocolate24
by chocolat24
dream by kyore
speedy by Leah091
patterns by Leah091
picture edited by Zikta
by infinity12356
scream by MidnightMare
by chocolate24
i am a...
(made by SilverNight)
(made by SilverNight)
(made by SilverNight)
(made by SilverNight)
(made by SilverNight)
(made by SilverNight)
(made by SilverNight)
(made by SilverNight)
(made by SilverNight)
(made by SilverNight)
(made by SilverNight)
(made by SilverNight)
(made by SilverNight)
(made by SilverNight)
(made by SilverNight)
(made by SilverNight)
(made by SilverNight)
(made by SilverNight)
(made by SilverNight)
(made by SilverNight)
(made by SilverNight)
(made by SilverNight)
(made by SilverNight)
(made by SilverNight)
(made by SilverNight)

(made by SilverNight)
(made by SilverNight)
(made by SilverNight)
(made by SilverNight)
Viking profiles:
Viking Name: Night Flowers
Age:17 (not my real age it's an role playing age)
Personality:brave, strong, smart and sometimes afriad
Clan: Leader of the dark lightning wolfs
Viking Level: 35
Fishing Level:17
Farming Level:22
Dragon Count:102 Dragons
UDT Stars:2 And A Half Gold Stars
UDT Points:194571 UDT Points
Friend Code: pm me
Main Dragons: Tripe Stinger (triple stryke) Toothless (alpha night fury)
Tiny (titan terrible terrior) Lightning (titan skrill) Stone Gaurdian (elder sentinal) Stone Gaurd (sentinal)
Favorite Class: strike class
Home Land:Berserker Island
Siblings:Delphox Alpha (twin sister), Nightmousie (younger sister)
Appearence:
DON'T USE AS MUCH
Viking name: Delphox Alpha
age:17(not my real age it's an role playing age)
Personality: not very smart, confident in self, stubborn and weak
Clan: Leader of winter fire dragons
Viking Level:35
Fishing Level:6
Farming Level:9
Dragon Count:19 Dragons
UDT Stars: 1 And A Half Silver Stars
UDT Points:52888 UDT Points
Friend Code: pm me
Main Dragon: Toothless (alpha night fury) Wise Stone Protecter (elder sentinal) Triple Tail (triple stryke) Mossy Stone (sentinal), Stormy (skrill)
Favorite Class:boulder class
Home Land:Berserker Island
Siblings:Night Flowers (twin sister), Nightmousie (younger sister),
about Night Flowers and Delphox Alpha and Night Flower's and Delphox alpha's dragons:
Night Flowers and Delphox Alpha are both twin sister with different personalities and likes with dislikes and they have dragons that look alike(sometimes), look the same (most of the time) and have the same color but in different places(rarely) and sometimes their dragons have the same personalities or different personalities.
Delphox Alpha's backstory:
There is one thing Delphox Alpha doesn't have and that's her own night fury, that has a strong bond with her. Sometimes Delphox wishes she could be like her twin because of her strong bond with Pink Night but she has a strong bond with Wise Stone Protecter, her elder sentinel and she also wishes to be brave, strong and smart like her twin one day. She started training dragon at the age of 14 when she found strormy with an arrow that the dragon hunters shooted at her tail and she is worried Night Flowers may have gotten hurt when Night trained Pink Night.
Night Flowers's backstory:
Night Flowers is aways afriad that her twin may get hurt because she is always reckless and confident that she may get hurt one day. Night Flowers knows that Delphox Alpha wants her own night fury but she keeps thinking she may try to get one for Delphox but then she thought that maybe the hunters will hurt her twin so she better not get her one. Night Flowers started dragon training at the age of 10 when she found pink night, her best friend and partner.
Night Flowers's dragons:
stone gaurdian
Flame
Fire
triple stinger
stinger
tiny
Shine
Scary
Lightning
stormy
Ocean
Thunder
Toothless
Toothless(glitched)
Pretty
Earth
Sea
seawing
whisper
Undergrouns
holes
ground
Deathbringer
songkiller
Sirens
Night hidder
Spikes
Sharp
Aurora
Rainbow
speedy power
Stinger power
speeder
Scream
Screamer
loud
Razer
Sharp Razer
Knight
Melody and Music
sparky and gassy
snowy
Rock
Rocky
Eel
Sand
Sandy
Tree Sand
Sand Digger
claw
Bones
bony
fur
wild poisen
Dino
Dinosaur
stone guard
Snappy
long
spiny
Foggy
smokey
Glower
Princess
eel eater
swimmer
splasher
Earthquake

Tree hugger
frost
frosty cold
Fri, 06/08/2018 - 10:54
#2
Silver manipulated my subject -_-
Ok, off-topic but I thought "Triple S" meant something entirely different...
At first I thought it meant "Sonic, Shadow and Silver" because those three together are usually called "The Triple S", but then I thought it meant "Triple Stryke", though I was confused by that as well as I asked myself, 'When did the Triple Stryke leave?'
But to be honest I didn't realize the Sentry Station had left. I haven't played the game in forever... x3
__________________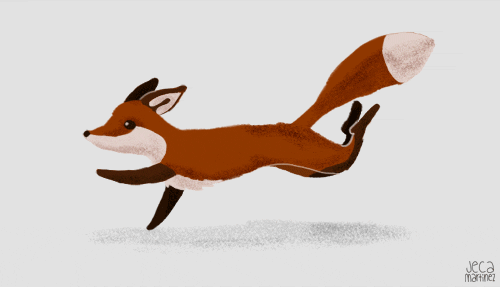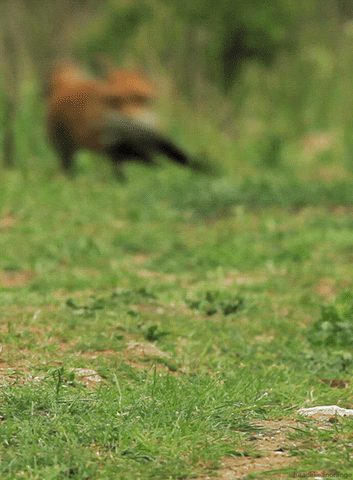 Click on Stella to go to my Flight Rising page!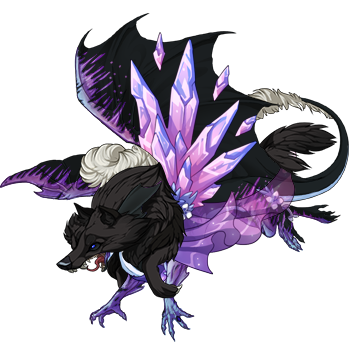 ~Artwork Done for Me by Others/Adoptables~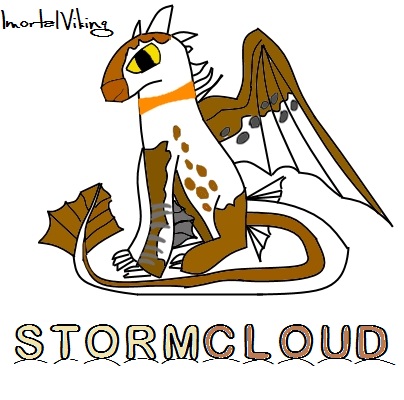 My Night Fury OC StormCloud, and my Storm Fury Foxy by ImmortalViking and Defy Hord respectively.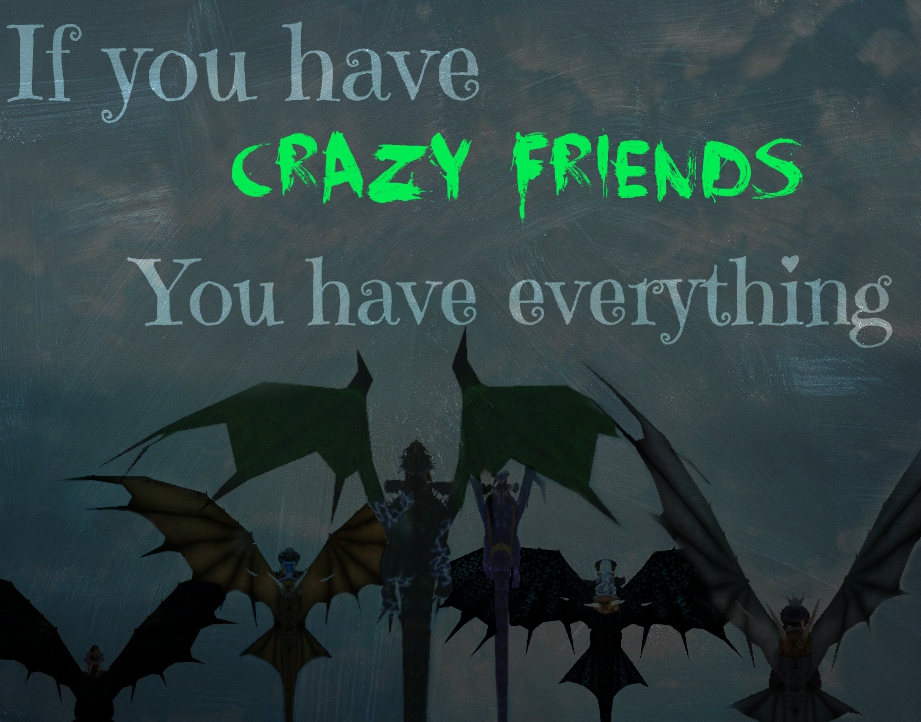 This banner is also made by ImmortalViking! And this awesome Night Fury GIF is from Laykary!
Sonic banners by Hiccup Haddock!
Bekku, my Mewtwo, edited by Nightfuryatom4!
((If I missed someone`s artwork/missed giving credit please PM me and I can fix it! Thanks!))
((Images/GIFs and sprites (excluding custom artwork) found off Google. I take no credit for it.))
Who's online
There are currently 29 users and 100 guests online.