The Training Grounds Has Turned Into Neverland
For those of you who have seen Peter Pan, you'll understand what the title of the thread means.
Check out what I saw today after exiting Thunder Run:
Flying Ships!
If you look closely at this one you can see 3 ships flying around.
Could this be a glitch that will help us speculate about a new expansion? You never know. One of the ships is definitely Stormheart's and one of them has a symbol I don't recognize. Whether this hints at a new expansion or not, I thought this was pretty funny.
__________________
Want to know a little about me? Scroll through my signature to get to the About Me section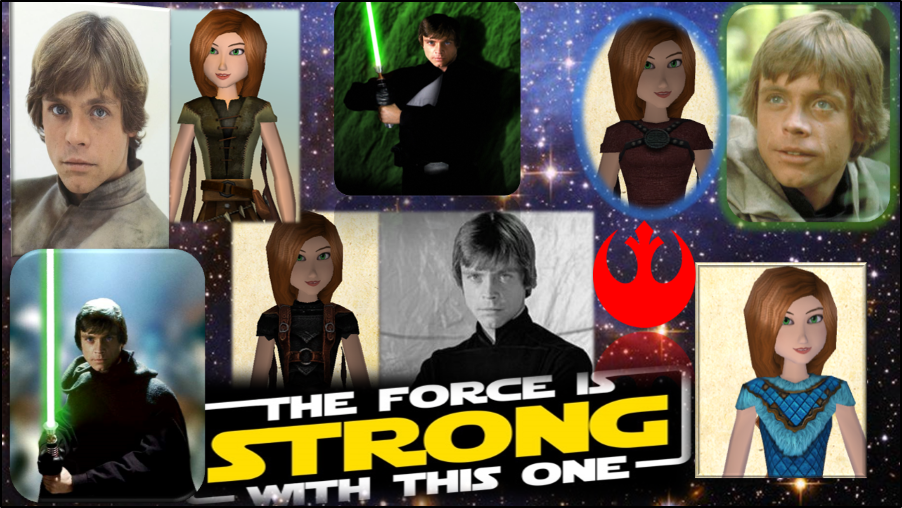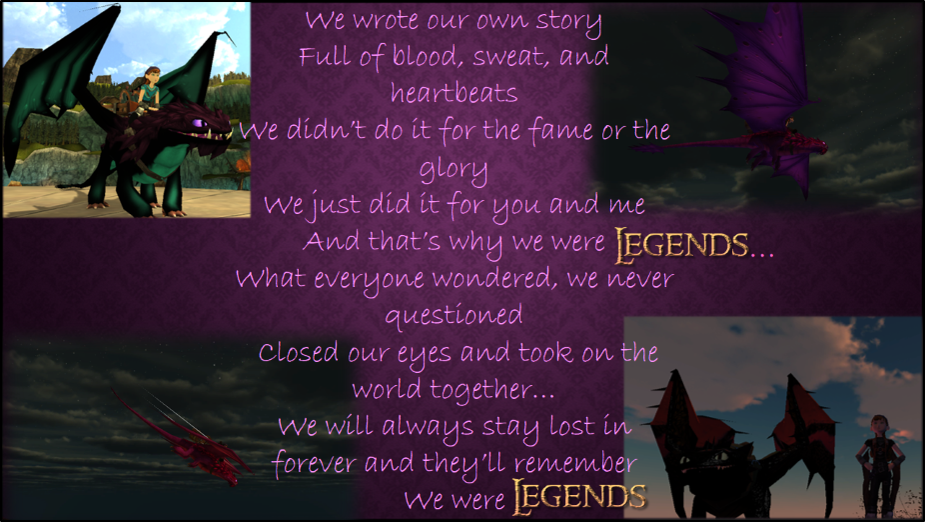 (Legends sung by Kelsea Ballerini)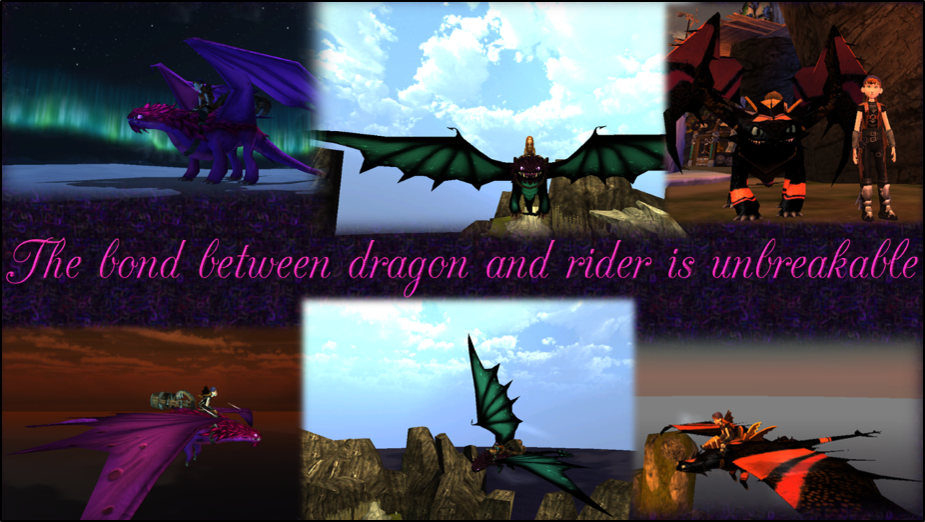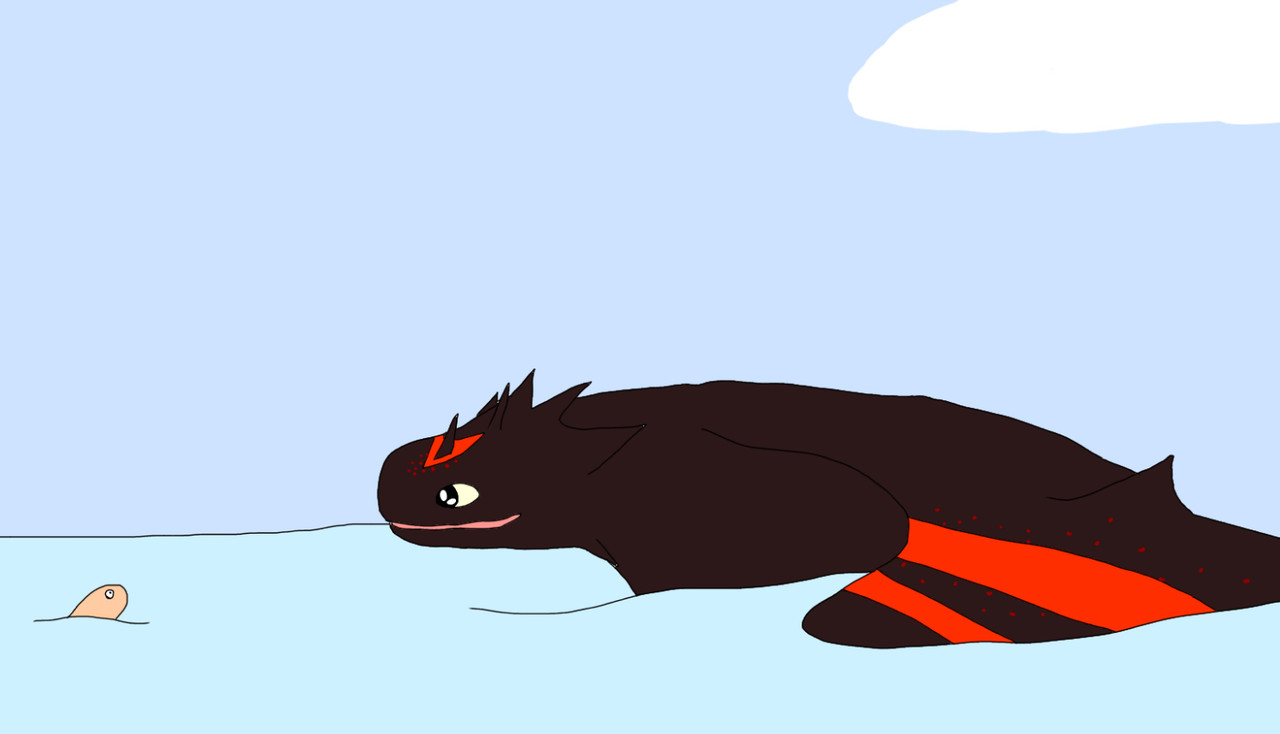 Nightstar by Piggyxl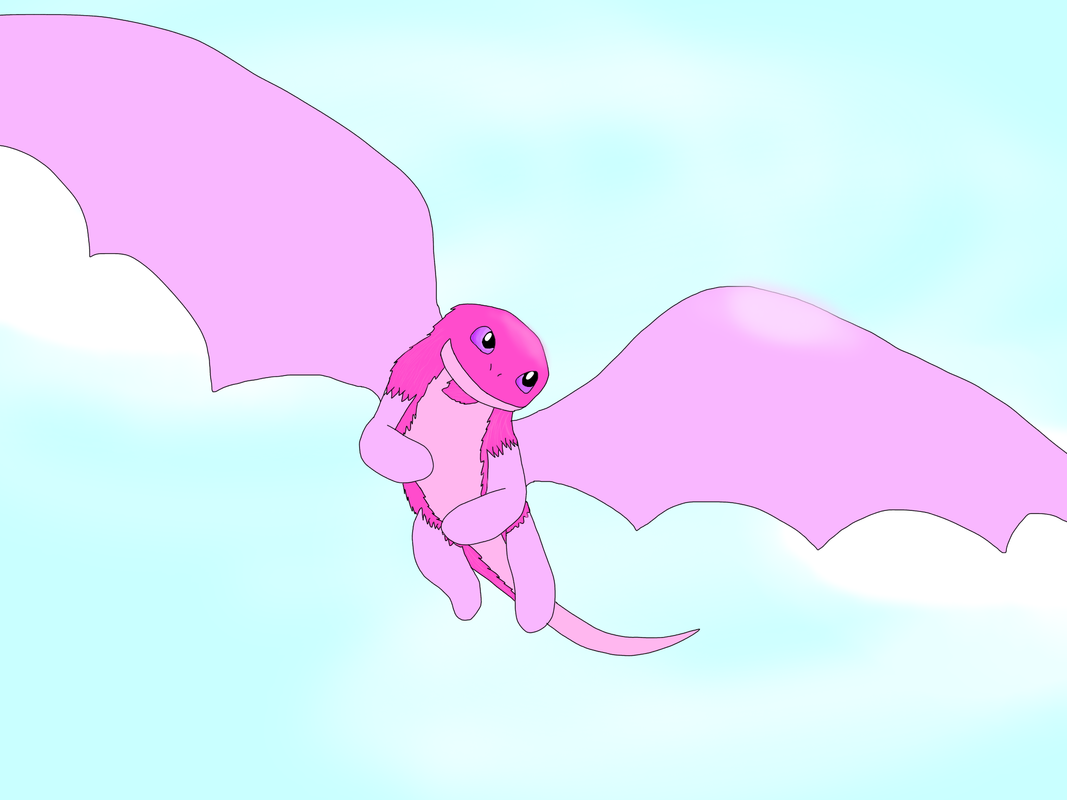 Crystel by Piggyxl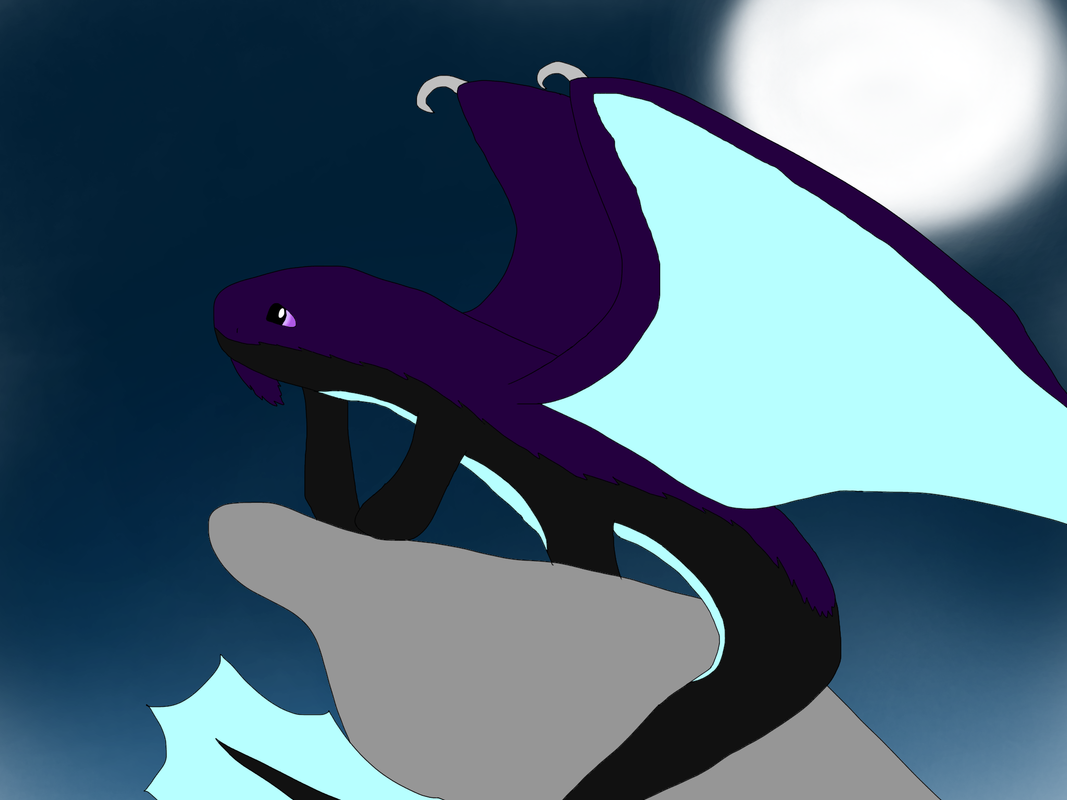 Frostflare by Piggyxl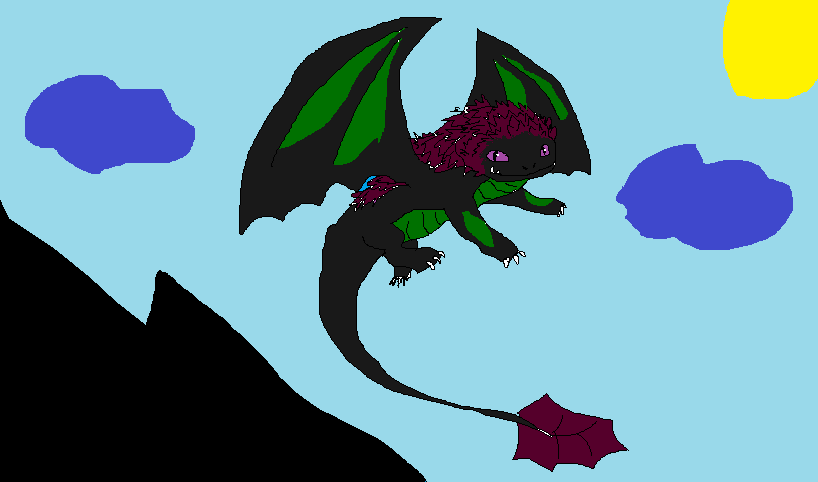 Frostflare by nocats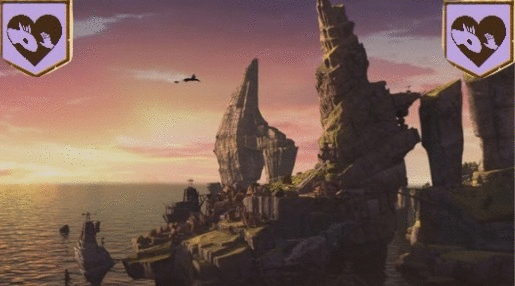 (clan banner made by the talented piggyxl)
Looking for a clan? Check out the Isle of Gazoo Clan Recruitment thread to see if Isle of Gazoo is right for you. If you're interested in joining, let me know even if all the spots in the clan are full. I might be able to find a spot for you. Also, please put a brief message stating you've seen the Recruitment thread on the forum instead of the standard "Hi. Please let me join your clan." Thank you. :)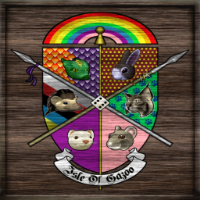 Isle of Gazoo Clan Crest given to me by Gertie Gazoo and made by a friend of her's(don't know the name of the friend)
The greatest treasures are not gold,
nor jewels, nor works of art.
They cannot be held in your hands-
They're held within your heart.
For worldly things will fade away
As seasons come and go.
But the treasure of true friendship
Will never lose its glow.
(Poem from the Disney movie Tinkerbell and the Lost Treasure)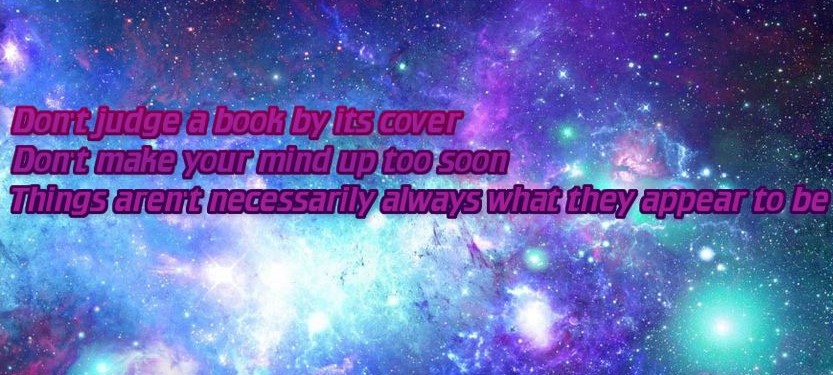 (From the song Don't Judge a Book By Its Cover, background for Star Wars banner and the one above from Google Images)
Profile Pic's a little hard to see, so here it is so you can actually see it: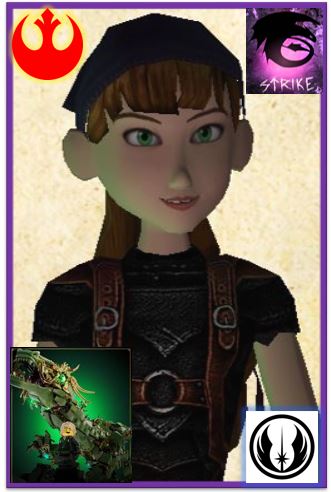 HPowers banner by Gertie Gazoo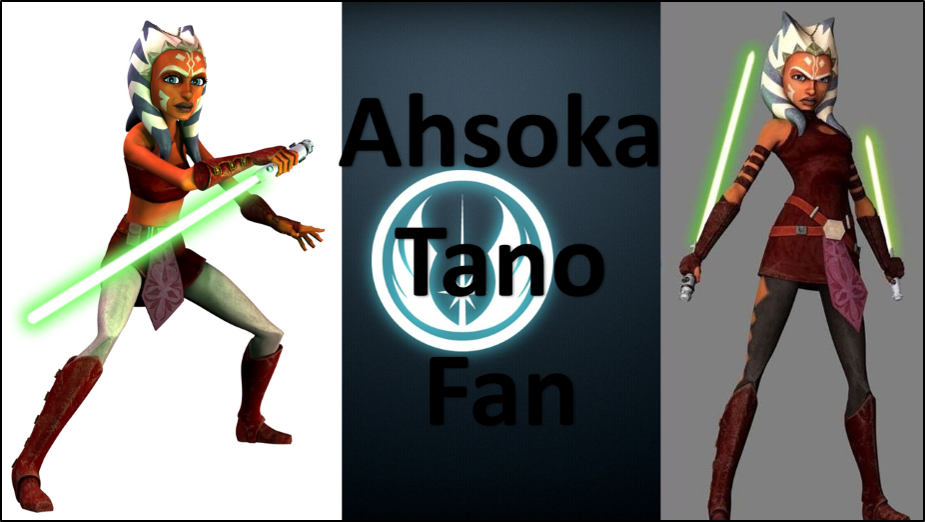 (Background found on Google Images)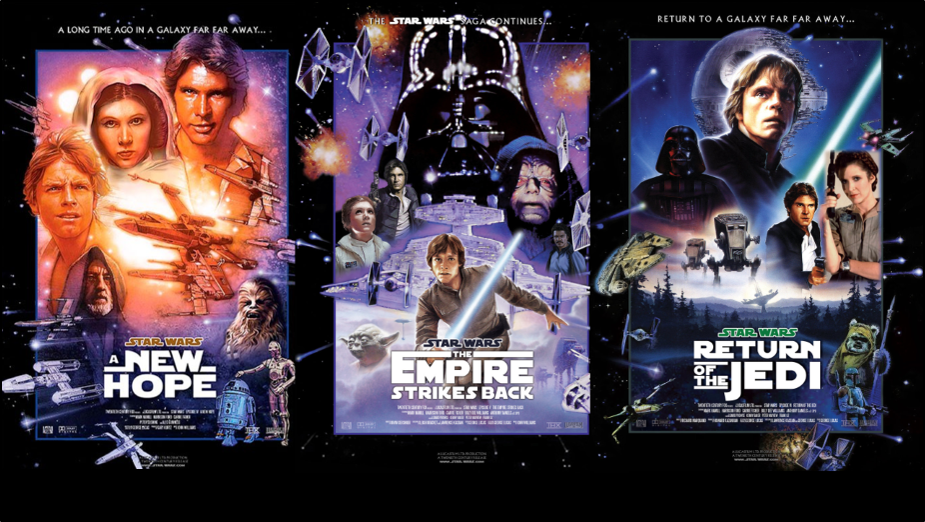 (Background for Prequels Banner and Sequels Banner found on Google Images)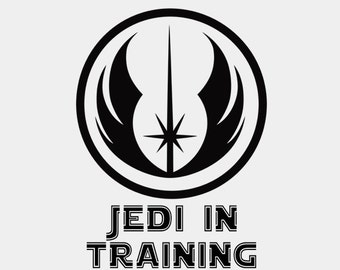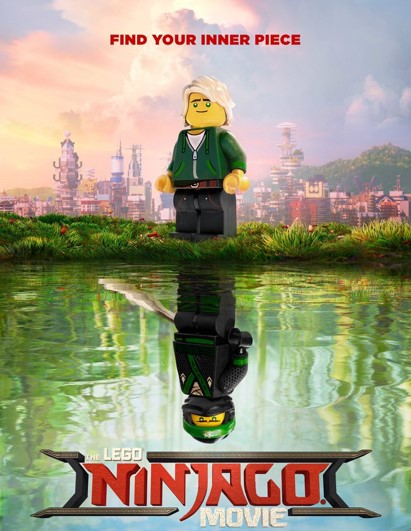 About Me:
The first and most important thing you should know about me is that I'm one of Jehovah's Witnesses. I enjoy studying the Bible and learning from it. I live by Bible standards and strive to apply Bible principles in my life everyday. Of course, I'm not perfect and would never claim to be. However, when I make a mistake I learn from it and try not to repeat it. I apologize when neccessary and accept correction where it's needed. I happily talk about my religion and beliefs with others but I don't force it on them. If they aren't interested or tell me they don't want to talk about it, I respect that.
For more information on Jehovah's Witnesses, for answers to your Bible-based questions, or for information on a varity of topics, some of which include: animals, countries, how to deal with bullies, how to have a happy family life, how to make real friends, and depression, please visit jw.org.
.
Favorite Colors: Purple and Pink
Favorite Food: Pizza, Peanut Butter and Jelly Sandwiches and almost anything Chocolate (I say almost anything because there are some things chocolate I don't like. For example chocolate covered cherries)
Favorite Music: Country, Pop, and Disney Songs
Favorite Seasons: Spring and Summer
Favorite HTTYD Characters: Hiccup, Toothless, Astrid, and Tuffnut
Favorite Things To Do: read, sing, listen to music, play computer games, video games, board games, card games, watch tv/movies, and spend time with my mom and sister
Things I Collect: Books, Dvds, Cds, stickers, stuffed animals, Star Wars stuff, and dolls (dolls I collect include Barbie, Monster High, Ever After High, Bratz, Moxie girls, Disney Princess and others)
Favorite Dragon Species: Night Fury
Favorite In-Game Dragons: Woolly Howl, Windwalker, Sand Wraith, and Deadly Nadder
Favorite Vegetables: Corn and Potatoes
Favorite Fruits: Grapes and Bananas
Please Note: I do not have Facebook, Discord, Instagram, Twitter, or any other form of social media. If you wish to contact me, here on the forum or in game are the only ways to do so.(I've had some people ask me about this so I decided to add this to my siggy.)
Star Wars Favorites
(Yes, I must have a favorites section devoted to Star Wars XD)
Female Characters: Leia, Padme, Ahsoka, and Rey
Male Characters: Luke, Han, Anakin, Obi-Wan, and Yoda
Droids: R2-D2, C-3PO, BB-8, and K2-SO
Villians: Darth Vader and Kylo Ren
Clone: Captain Rex
Ships: Han x Leia, Anakin x Padme, Cassian x Jyn, Finn x Rey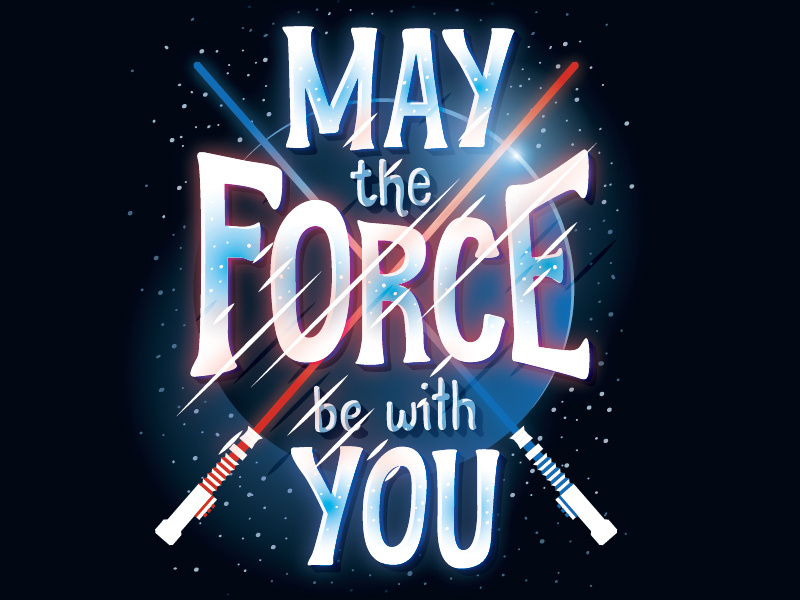 Wed, 02/07/2018 - 13:58
#1
:)
__________________
Hello! I'm Brynne.
This gorgeous lil' gem of a picture drawn by TosiLohi. :)
By the wonderful Katarile!
Made for me by the lovely Georginia47
so cute XD
~The Amazing Pudding Cup~ by the talented KittyLlama
by me
You can PM me for art requests if you like. :)
Or PM me to scream about Hero Academia. I'm BNHA trash now, this dumpster is my home, don't ever try to evict me, this metaphor is going too far. Season 4 will emotionally wreck me. If you don't like Iida Tenya I will fight you behind a Denny's.
~Proud Player since 10/31/16~
UDT:
400,000 points. >:D
Friend Code:
ENJIYH
Dragons:
Pudding Cup, Female Gronckle- Sweet and always dependable. She sleeps cross-eyed.

Violet, Female Changewing- Named after Violet from The Incredibles. Fond of swimming, and up for any adventure.

Norbert, Male Death Song- Really likes firing at other players. He's... not quite right in the head, and may retain some cannibalistic instincts. Not afraid of the disgusting smell of the Dragon Bloom.

Zappy, Male Shockjaw- Fast. Really fast. We do a lot of racing together, and he doesn't put up with nonsense.

Oddmund and Dinkly, Male Zippleback- When I first

hatched

these guys (this guy? who can tell), I took them to practice their fire skills at a fire pit. They lit it successfully, then promptly laid their heads in the flames and went to sleep. True story.

Lucius, Male Groncicle- Named after Frozone from The Incredibles.

Adelaide, Female Raincutter- Named after Snotlout's little sister from the HTTYD books. Likes battling Berserkers.

The Hulk, Male Rumblehorn- Likes going on stable quests, doesn't really like to be ridden.

Dash, Male Speed Stinger- Again, named after Dash from The Incredibles.

Puddles, Female Mudraker- She's pink, and lives up to her color.

The Whisperer, Male Whispering Death- Cranky, stubborn, tries to eat me occasionally. His name sounds uncreative, but I love the Mysterious Benedict Society. :P

Horrorcow, Female Razorwhip

Eggingarde, Female Flame Whipper- Helpful and good at racing.

Tony

Stank

, Male Armorwing- Iron Dragon? No?

Dr. McCoy, Male Boneknapper-

hurhurhur

i'm

so punny

Doomfang, Male Shivertooth- Named after the Doomfang from the books. Affectionately nicknamed Dinosaur.

Old Wrinkly, Male Smokebreath

Susan Storm, Female Typhoomerang- Because she looks like Torch's sister.

Cinnamon, Female Monstrous Nightmare

Emergency, Male Singetail

James, Male Eruptodon

Florence, Female Hobblegrunt

Squirrel, Female Moldruffle

Dottie, Female Sweet Death

Furious, Male Terrible Terror- Even Furious was a baby once. Hard to imagine, isn't it?

Max, Male Skrill

Madgesty, Female Stormcutter

Thunda

From Down Unda, Male Thunderdrum

Lloyd, Female Thunderdrum

Tricycle, Female Triple Stryke

Peanut, Female Night Terror

Innocence, Arrogance, Patience, and Huh?, Male Snaptrapper

Tater Tot, Female Hotburple

Hairy Scary Librarian, Male Wooly Howl

Fulgurite, Male Ruby Wraith

Beatrice, Female Fireworm Queen

Hokey Pokey, Male Thunderpede

Luna, Female Silver Phantom

Twigs, Male Timberjack

Kateena, Female Sentinel

Skelley Chase, Male Screaming Death
Wed, 02/07/2018 - 14:04
#2
...
LoL. Yeah, I thought it was really awesome. I'm so glad I got to take a couple screenshots of that.
Wed, 02/07/2018 - 14:22
#3
:)
Ooh, and I think the other ship is a Dragon Hunter ship. It looks just like the one parked at Auction Island, if memory serves me right.
Wed, 02/07/2018 - 14:16
#5
​So great! XD Did you see any
​So great! XD Did you see any crocodiles? ;)
​The one ship is definitely one of Stormheart's, and the one with the dragon and arrows is one of the Dragon Hunter's symbols, I believe. Oh, what if the Admins are redoing the ships that we battle?! That would be great! :D
​~Ginger
__________________
​Under Construction!
Welcome to Ginger's and Jaxomis's Siggy! (​And Skyfrost's! ​Skyfrost? What are you doing to our Siggy?! Um... Nothing? Sky... ​It was Tricktail's idea! ​Tricktail! ​It was not my idea! Was too! Was not! Was t- ​Guys! ​People are reading this! So, behave! Sorry G​i​nger...​) Ahem. Sorry about that. Those two wonderful ​(>:[) ​dragons were my Woolly Howl, Skyfrost, and Jaxomis's Flame Whipper, Tricktail. Now that that's out of the way... Welcome!
In Order:
​Ginger's Section
​Jaxomis's Section
​​Blackout The Night Fury
​Velocity The Night Fury
Random Stuff!
​​~~~~~~~~~~~~~~~~~~~~~~~~~~~~~~~~~~~~~~~~~~~~~~~~~~~~~~~~~~~~~~~~~~~~
​Ginger's Section!
​First off... My Vikings!
My main Viking is
Ginger Selson:
​
Extras about appearance: Ginger has a small, faint scar on the far left side of her jaw. She also wears a short necklace with a Peridot in the shape of an Eruptodon.
Personality: Ginger Selson is very shy around humans. She absolutely loves dragons, and has learned Dragonese. She has two sides to her personality. The side most people see is quiet, gentle, and would never start a fight. Her other side, the one only her dragons and her best (human) friend, Jaxomis, see, is strong-willed, brave, and will face danger to protect her friends.
History: Ginger Selson is the daughter of two Defenders of the Wing. However, at one point, her parents were going to get some supplies for the Defenders and they took her with them. Unfortunately, their ship was attacked by pirates, and the only survivor was Ginger. Ginger's mother, upon seeing that the ship was going to be taken by the pirates, placed Ginger in a water-tight basket and set her afloat. Ginger drifted to Berk, where she was found by Mulch and Bucket during one of their fishing trips. She acquired her scar while in the basket. A sharp strand of the weave scratched her jaw while she was being buffeted by the waves. She was only 13 months old at the time, so she was taken in by a Berkian woman who had just had Jaxomis 5 months before. Ginger grew up as Jax's sibling, and they have grown to be very close friends. When she was 10 years old, she began attending the School of Dragons. In the 6 years since then, she has become a talented Dragon Trainer. She is currently 16 years old.
​Game Information: ​UDT Star!(big platinum star), 1850+ Trophies, 49 Dragons.
Clan: ​The Messengers
(Now Leader)
​
Main Dragon: Skyfrost
​​-Breed: Woolly Howl
-Gender: Male
​-Level: 30
​-Personality: Protective, loyal, brave, and makes a good companion. Sky likes being with Ginger, and flying with her is his favorite thing. He can be a bit bossy and stuck-up, but he has a good heart and intentions.
​Other Dragons:
Silverlight- Adult male Monsterous Nightmare, Ginger's first dragon~~~Tsunami- Adult female Thunderdrum~~~Galaxy- Adult female Typhoomerang~~~Jungle- Adult male Sweet Death~~~Firewing- Adult female Moldruffle~~~Illusion- Adult female Changewing~~~Flare- Adult male Moldruffle~~~Firestorm- Adult male Typhoomerang~~~Scythetail- Adult female Devilish Dervish~~~Vortex- Adult female Devilish Dervish, not tame~~~Spinstrike- Adult male Whispering Death~~~Iceheart- Adult male Groncicle~~~Seafoam- Adult male Thunderdrum~~~Bramblethorn- Adult female Deadly Nadder~~~Wavecrash- Adult female Sand Wraith, Ginger's second favorite dragon~~~Twist & Turn- Adult female Hideous Zippleback~~~Copper- Adult male Razorwhip~~~Sunset- Adult female Death Song, not tame~~~Obsidian- Titan female Razorwhip, not ​tame!~~~Snowflurry- Titan female Woolly Howl, not tame~~~Magnet- Adult male Armorwing~~~Chaos- Adult male Screaming Death~~~Spottedleaf- Adult female Hobblegrunt/Threadtail~~~Cindertail- Adult male Singetail~~~Goldriver- Adult female Eruptodon~~~Emberspark- Adult female Flame Whipper~~~Echo- Adult male Mudraker~~~Nettle- Adult male Triple Stryke~~~Springcoil- Adult male Grapple Grounder~~~Cloudcutter- Adult male Timberjack~~~Mischief- Titan female Terrible Terror~~~Lava- Adult female Gronkle~~~Starspirit- Adult male Silver Phantom~~~Flash- Adult male Speed Stinger, not tame~~~Fire, Water, Earth, and Air (The Gang)- Adult male Snaptrapper~~~Anemone- Adult female Shockjaw~~~Whiteout- Adult female Snow Wraith, not tame~~~​Tumbleweed- Adult female Buffalord~~~Dawnblaze- Adult female Fireworm Queen~~~Blizzardchaser- Adult male Woolly Howl, not tame~~~Vigilant- Adult male Elder Sentinel~~~Thunderclap- Adult male Skrill~~~Puddlesplash​- Adult female Windwalker~~~Waterwake- Adult male Scauldron~~~​Thistlebush- Adult female Prickleboggle~~~Dartfang- Adult male Grim Gnasher~~~Ravenwing- Adult female Night Terror~~~Bullcharge- Adult male Rumblehorn
Other Vikings: ​
*Quicksilver Catspaw​- Goldleaf's brother. He has the ability to change from a human(Quicksilver/Silver) to a cat(Quicksilver/Quick). He also has an amulet that allows him to morph into a Razorwhip(Mercury).
​-Dragons: Oceanmotion: Adult male Shockjaw~~~Chaos and Confusion: Adult male Hideous Zippleback
*Caracal Pounce​- Cara, for short, is a undeveloped female character.
​-Dragons: Mistlight: Adult female Flightmare~~~Flashfire: Teen female Deadly Nadder
*Finn Howler​- A underdeveloped male Berserker.
-Dragons: Ghostlight​: Adult male Flightmare~~~Screech and Howl​: Teen male Hideous Zippleback
*Jayla the Ranger​- Jay is my Ranger's Apprentice inspired character. She is a new character.
-Dragons: Oakleaf: Adult female Sand Wraith~~~Bullseye​: Teen male Deadly Nadder
~~~~~~~~~~~~~~~~~~~~~~~~~~~~~~~~~~~~~~~~~~~~

BEWARE!!
You are entering Jaxomis's section.
Main Viking- Jaxomis Thornton
Appearance:
Personality: Funny, Mischievous, (Mostly) Loyal, likes to joke around.
F​avorite Weapons: Daggers, Swords, and Throwing Axes.
Extra Stuff: ​The three daggers strapped to his boot have names: (Top to bottom) Bee, Wasp, and Hornet.
Game Info: ​2 Gold stars, 770+ Trophies, 24 Dragons.
Clan: The Messengers
Backstory: ​Jaxomis Thornton grew up on Berk with his mother and father.
​His family adopted Ginger when he was five months old. He trained his first dragon, Fastfire, when he was ten. Since then, he has trained many more dragons.
​List of Dragons: Fastfire- ​Adult Male Deadly Nadder Shockwave- Adult Female Shockjaw Glacier- Adult Male Groncicle Sleet- Adult Female Groncicle Iceberg- Adult Male Groncicle Moss- Adult Female Whispering Death Shieldwing- Adult Male Rumblehorn Whiplash- Adult Female Razorwhip Shard- Titan Male Rogue Razorwhip Lyre- Adult Female Death Song Raider- Adult Male Armorwing Ballista- Adult Female Singetail Magmaflow- Adult Male Eruptodon Iceshard- Adult Male Shivertooth Splash & Ripple- Adult Female Hideous Zippleback Tricktail- Adult Male Flame Whipper (Second Main) Foxglove- Adult Female Triple Stryke Beesting- Baby Male Triple Stryke Oceanbreeze- Adult Female Windwalker (Main Dragon) Silvermist- Adult Female Silver Phantom Firesong- Adult Female Moldruffle Shimmer- Adult Male Shovelhelm Stonewarden- Adult Female Elder Sentinel Snowlion- Teen Male Woolly Howl
​Other Vikings- Goldleaf Catspaw,
Manicah, GoldenPhoenixFire,
and Harriet The Ranger.
​~~~~~~~~~~~~~~~~~~~~~~~~~~~~~~~~~~~~~~~~
Blackout the Night Fury
​​Blackout is Ginger's Night Fury OC. Blackout is a wild Night Fury who lives where Night Furies are more common. He is fierce, proud, and never backs down from a fight. He looks more or less like Toothless, but he has blue eyes and a lighter birthmark on the left side of his forehead. He's really just for RPs and art.
*Edit by me*
*Base by MagaboltPhoenix, filled by me*
~~~~~~~~~~~~~~~~~~~~~~~~~~~~~~~~~~~~~~~~~
Velocity The Night Fury
Velocity is a mostly wild female Nightfury who lives somewhere on/near Berk (I don't know yet.) She is wary around strangers, but friendly and playful with Jax. Her wing and ear tips are a lighter shade of gray. She's ​​pretty much just for artwork, fun, and RPing.
-Amazing bases both made by MegaboltPhoenix-
~~~~~~~~~~~~~~~~~~~~~~~~~~~~~~~~~~~~~~~
​Random Stuff!
Things we like: Dragons, cats, HTTYD 1 and 2, RttE, Riders/Defenders of Berk, Tuffnut, Hiccup, Toothless, Trollhunters, most animals, hanging out with each other, watching movies and shows together, Warriors, The Ranger's Apprentice, Wings of Fire, The Dragon Prince, and other stuff.
Things Ginger likes: Reading, drawing, playing SoD, browsing things online, hanging out with my sister, being with animals, DRAGONS, Survivors, The Inheritance books, Rick Riordan's books, being around animals, and did I mention reading?
Things Jaxomis likes: Hanging out with my sister, listening to audio books, reading good books, playing computer games, watching videos, and other stuff.
Also, in case you were wondering, our Hogwarts house is Slytherin!
Bye!
Wed, 02/07/2018 - 14:24
#6
...
Nope, no crocodiles.... at least none that I could see....XD
I hadn't thought of that. That would be great if they redid the ships we battle since Berk is now allies with the Outcasts and Berskers. It always feels weird to me to battle Outcast and Bersker ships when Berk is now allies with them. I've started pretending that it's actually Dragon Hunters in stolen Outcast and Bersker ships.XD
Wed, 02/07/2018 - 18:53
#7
Wiggles the whispering death ate my subject
I usually just imagined them being factions of those tribes that hadn't immediately been ok with just switching sides to being with Berk and so had broken away from the main tribes to do their own things. Stolen ships to try to frame said tribes or just cuz they were too lazy or time crunched to make their own is a pretty good option too though.
__________________
Hypergoof.
Seen here with a snow nadder and a statue Termite gave her because she couldn't sell it.
(Wiggles bit it's left arm off.)
Below is my profile pic made bigger to show the amazing detail
It's Hypergoof going berserk with a durian mace.
(Drawn by my amazing sister)
(She even drew the fur on the shoes)
(My in game character)- A friendly young Viking who interacts better with dragons than with people. This is partly because although she now lives on Berk her family was originally from the Berserker tribe. When Dagger came to power Hypergoof, her sister and her parents were forced to flee as they were terrified of their new chief after he threatened to kill Hypergoof's parents for speaking out. The family found a new home on Berk. After working hard to get the Hooligans (what Hiccup's tribe was called in the books) to trust her (mostly) Hypergoof got a job working at a dragon rehabilitation center which is part of the reason she knows so many dragons. Hypergoof has a few problems. One, she is terrified of hot things. (A problem I myself have) She will not touch any stoker class dragons as a result. (With the exception of two individuals) She will still try to help a injured stoker as long as she doesn't have to touch it. Her other problem is also based on one of mine. I am Hypersensitive to sound and certain noises hurt me. Hypergoof has this too but in her the pain can cause her to go Berserk. One of the worst noises is whistling. She will attack anyone who does it near her. (Note this does not mean that I will fire troll those who's character whistles in game. It is a character trait for role playing and storytelling only.) Hypergoof also can't stand large crowds for too long. She will often retreat if things get too noisy. Hypergoof is a good fisher and farmer but a horrible fighter. (Unless she goes Berserk in which case she may get hurt but will do significant damage to her opponent.) She is generally friendly unless she gets stressed out in which case she becomes snappy. Most of her friends are dragons. Because of this Hypergoof has picked up dragoneese and speaks it quite fluently.
Littlebird (Hypergoof's sister) and Hypergoof's parents don't have much back story at the moment. None are in game.
Termite- Is one of Hypergoof's few human friends. (She is in game now as HypersFriendTermite. The chances of seeing her are low though. If seen she will probably be with Wiggles.) She is a woodworker hence the name. She didn't trust Hypergoof when they first met but soon found that they had a lot in common. She is the true trainer of Wiggles but often leaves him with Hypergoof when she must work on something. Hypergoof and Termite like to take dragon food out into the wilderness ware they wait to see what shows up. A pass time they lovingly call dragonwaching.
Wiggles
(wants to chew on Mildew's new chair just off camera)
(FUN FACT: Mildew is one of the only people Wiggles doesn't like)
A young rambunctious whispering death with a sweet heart but a naughty mind. Hypergoof's friend Termite adopted him as a baby when his whole family was killed by dragon slayers. Unlike most of his species Wiggles could be described as... cuddly. He wants to be friends with everyone he meets and seems completely oblivious to his size and appearance. He simply does not understand that he is scary and is baffled that some people won't play with him or give him a hug. His best friend growing up was Termite's mutt of a dog Drool, and Wiggles learned the odd habit of waging his tail from his canine friend. Most dignified dragons (especially whispering deaths) are appalled by the behavior but no amount of laughing at Wiggles or begging him to stop for the sake of dignity will change anything. Wiggles simply doesn't care. All that matters to him is how much fun he's having. He will even allow himself to be dressed up for snoggletog and will parade around in the Jingle bells and antlers with pride. (As seen here.) Wiggles is an all around charming and sweet creacher but he is not without flaws. He can not be left alone for more than five minutes or else he will chew on something, especially furniture. Usually damaging it beyond repair. He can not be taken to a marketplace because the concept that Termite "hasn't bought that yet and so he shouldn't eat it" is something he can not seem to grasp. Nore is the one that "That doesn't belong to us!" Termite has taken to carrying a bag of dried mutton strips (Mutton is Wiggles's favorite) to redirect the serpent's attention if she catches him with the look in his eyes that she learned to recognize as his "I'm going to chew on that" face. Despite her best efforts Wiggles is a hand full and Termite often leaves him with Hypergoof if she has to go do some woodworking. Wiggles thinks of Termite as his mother but he thinks of Hypergoof as a friend and enjoys playing with her. Hypergoof shows no fear towards him at all and will even let Wiggles hug her if he asks permission first. (Hypergoof does not like being touched without warning but will happily accept a hug from a friend.) Interestingly Hypergoof found that Wiggles is a very good racer despite his poor eyesight.
Cuteseepie
(Relaxing at home)
The first dragon Hypergoof ever rescued and one of her closest friends. He is a Pink and Blue deadly nadder. When he was a hatchling his curiosity got the better of him. He wandered away from his nest in the dead of winter and found himself lost in a blizzard which would have been the end of him if he hadn't stumbled onto the front lawn of Hypergoof's house. His crys alerted the family who quickly took him in out of the cold and thus saved his life. Cuteseepie and Hypergoof have been friends ever since. Cuteseepie has a mellow gentle nature broken up occasionally for excitement at an adventure. He will defend Hypergoof or if need be prevent her from attacking someone who whistled. His level headedness balances out against Hypergoof's goofyness rather nicely.
Ziggy
(Showing off again)
A skrill that Hypergoof found injured while dragon watching. Her success in helping him helped her get the job she currently has and also built up a friendship between Hypergoof and Ziggy. It probably helped that Ziggy is not a very old skrill, only having just left his parents, before somehow getting hurt. Much like a cat Ziggy tries to be more dignified than he really is. One moment showing off his impressive wingspan with a majestic yawn and the next he's off chaiseing a light or a leaf when he thinks no one is looking. He often roles his eyes when Hypergoof playfully teases him by saying his name in a funny pitch or calling him "The Zigster" but a poorly hidden grin betrays the fact that he doesn't mind as much as he lets on. Ziggy is decently friendly to most people who don't insult his dignity (only his close friends are allowed to do that) but he is still technically a wild skrill. He spends most of his time off chaising storms and doing whatever else wild skrills do only he stops by every once in a while to visit Hypergoof. Manny people wonder why he keeps coming back as he always seems more annoyed with Hypergoof than anything but it is just a mask. A false front. He secretly really enjoys her company. In fact perhaps Hypergoof's absurdity amuses him. FUN FACT: Before meeting Ziggy it was Hypergoof's life dream to see a live skrill. (Partly her Berserker heritage) For her meeting Ziggy was akin to meeting a celebrity. Of course things got more normal between them as they got to know each other but Hypergoof is still pretty darn proud that a skrill let her be his friend.
Causemoe
(Knows the owner of this house hates it when he sits there)
A young flightmare who was one of Ziggy's friends then also became Hypergoof's friend when Ziggy brought him to Berk. Unlike Ziggy though, Causemoe decided that he liked Berk and the school so much that he would stay. He is a complete showoff and loves to be the center of attention. He can get huffy if he finds someone who does one of his favorite things better than him. He especially hates it that Wanda can glow brighter than him. She often tones down her glow when she's near him to spare his feelings.
Wanda
(Knows the best places for the best view)
As mentioned before, Hypergoof is scared of stoker class dragons. When approached by a fireworm her normal reaction is to flip out as if the little dragon was a bee. Wanda however is an exception to this rule and not only is she a fireworm but she is a fireworm queen. Hypergoof once got herself lost in a snowstorm and was found by one of Wanda's workers unconscious and soon to freeze if something wasn't done. Wanda is a very empathetic dragon. Even though she didn't trust humans she didn't want to see a helpless creacher d.ie in such a way. She took Hypergoof into her nest to warm up. Hypergoof was stuck there for several days not knowing which way was home until Cuteseepie tracked her down by scent and took her back to the village. During Hypergoof's time in the nest Wanda decided she liked this little human. Hypergoof was terrified of most of Wanda's children and since Wanda didn't understand Norse yet Hypergoof communicated her unease by sticking as close to the fireworm queen as she would allow. Purposely mimicking the bodylanguig of a scared puppy to get her point across. Wanda was sympathetic of Hypergoof's fear and allowed the little human to stay near. Keeping the meaner members of her family at bay until Cuteseepie could find the lost viking. Wanda was a bit suprized to find that a dragon was the one looking for the girl. She has a healthy dose of curiosity in her and often visits Berk for "research purposes" as she calls it. Wanda is curious about humans and wants to learn about them. Hypergoof is grateful to Wanda for her kindness and will come when she calls. Something Wanda finds amusing but also gives her an easy target to study. Personalitywise Wanda is the type of person one might have a fancy tea party with. She is every bit a queen but is also an intellectual with a kind heart. She hangs around Berk to study the uneeq human and dragon interactions there. Seeking how to possibly spread that type of friendship for the good of dragon kind.
Burpetta
(Wonders if she'd get in trouble for blasting me into the water behind the camera)
A pink thunderdrum who someone in the dragon rehab center found as a baby then dumped on Hypergoof since no one wanted to deal with the hatchling. Their relationship started out terribly due to Hypergoof's sound sensitivity. In the beginning Hypergoof could barely stand Burpetta but eventually the dragon realized that her loudness has hurting the human and learned to be more gentle with Hypergoof's delicate ears. Sometimes Burpetta can be careless but she never means any harm and will correct her behavior when she eventually realizes she did wrong. She is kind by nature but loves a bit of mischief now and then. She also has a bit of the stubbornness common in her breed. Once she sets her mind to something it is difficult to convince her otherwise.
Chomp
(Sleeping like the baby he is)
A screaming death. He is the baby of the group despite being the biggest member of it. When Alven found out that one of the eggs he'd planted under Berk had hatched a screaming death he decided he wanted such a beast for himself. He knew he couldn't capture the adult so he decided to get his hands on a hatchling. He captured a bunch of the successful breeding pair's family members in the hopes that more of them would carry the incredibly rare screaming death gene. The captive dragons were force bread and after many many attempts Alven got what he wanted. He didn't get to keep it though as a couple Hooligans who had snuck into Alven's hideout looking for helpful info about future plans found the baby screaming death instead. They took it back to Berk to figure out what to do with it. Several people wanted to kill the little guy before he could grow into an island eater but Hypergoof over heard and was horrified. She knew what it felt like to be disliked for what she was rather than who she was. Some people didn't trust her because she was a Berserker. She knew it wasn't fair to judge someone that way. She stole Chomp and (With Wiggles and Termite's permission) hid him down Wiggles's tunnels. Wiggles didn't mind and enjoyed having a roommate to play with. Chomp stayed there unknown until his loudness and the sheer amount of food being brought down there gave him away. By then though he was old enough that he had enough personality to proved him a gentle giant rather than a monster and he was allowed to stay. He is not at all a full grown screaming death and has the personality of a giant toddler. He is surprisingly gentle especially considering his breed. He is so mild tempered that he will stare blankly at fire trolls wondering what they are doing. He will only engage if he thinks it's a game. Despite his gentleness his size and strength can be a problem. He will occasionally knock someone over with his tail by accident then stare at them in confusion not smart enough to understand why the person fell but knowing it was still somehow his fault. When other screaming deaths were allowed into the school Chomp was thrilled to have playmates his size. Chomp is very much still a baby mindwise. He is very food oreeinted and can be prompted to do nearly anything for a snack. It's a very good thing he doesn't consider humans food. It's hard to imagine that he could ever be related to the screaming death who once tried to eat Berk but he is. The danjoris one happens to be his somewhat distant uncle. Fun fact: Hypergoof often refers to Chomp's uncle as Mr. Island munch and insists that she will continue to do so until his actual name is found out or created.
Punaluu
(LOVES sand)
(I really shouldn't be suprized)
A female sand wraith. Punaluu comes from a subspeasys of sand wraith on a volcanic island with black sand. (Like the beach Punaluu is named after.) As such they adapted to the environment by becoming black. A side affect of this is that now the subspeacys looks even more like a nightfurry than the normal ones. Some money hungry showmen found out about them and decided to make a quick buck. They stoll an egg from this island and paraded the black hatchling around claiming it to be a nightfurry. This charade ended when they made the mistake of bringing their show to Berk. Seeing that the dragon was being treated badly the Hooligans took the baby from the showmen and took it to the dragon rehabilitation center for treatment for whip wounds and malnutrition. Punaluu is much healthier now and is a happy energetic young sand wraith. One problem she has is that her dark coloring is only designed for a certain type of area and she can not camouflage most of the time because of it. Not being able to hide occasionally gives her episodes of anxiety but a quick trip to a beach ushuly fixes it. She is very shy around strangers but around those she knows she is a complete goof. She can also be a bit naughty. Sometimes she feels out of place like she doesn't belong and so interacts well with Hypergoof who doesn't fit in all that well ether.
Bumbles the candy loving Lazersight Vesperwing who likes to stalk me for my food.
(And probably the only adoptable I'll ever adopt)
Adopted from goldenfury360 who made the species
lineart done by NightmareRebuff
Click here if you want a Lazersight Vesperwing of your own;http://forum.schoolofdragons.com/content/introducing-lazersight-vesperwing
(I have other dragons but I didn't want to make my sig any longer. I have removed some that were once there too)
Wed, 02/07/2018 - 14:30
#9
in Never Never Land
Just think of happy things, and your heart will fly on wings, forever, in Never Never Land!
__________________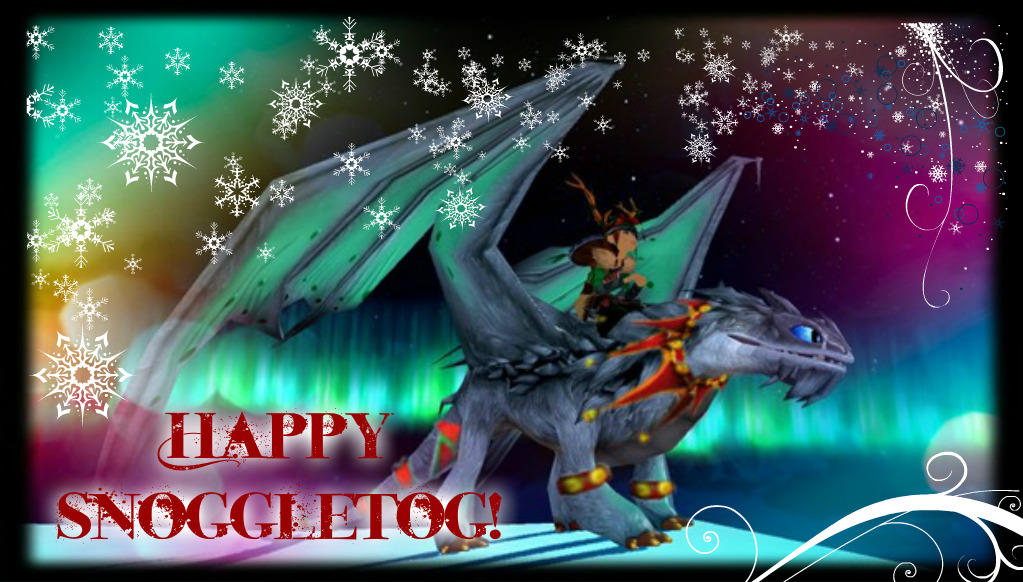 I do dragon fan theories!
I come up with theories about dragons and post a new set of theories for a specific dragon species every Saturday. Click the link below to check them out!
School of Dragons Info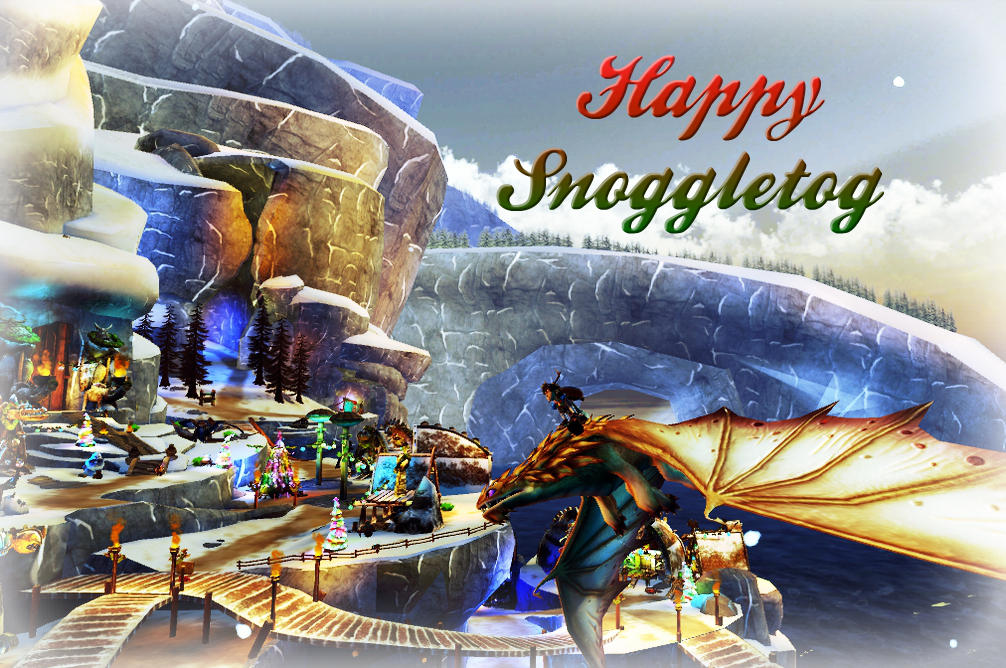 Main Viking: WhispertheWolf
Starter Dragon: Brightclaw (female Deadly Nadder)
Main Dragons: Winterwind (female Woolly Howl) and Icevein (male Groncicle)
Main Racing Dragons: Avalanche (female Snow Wraith), Abominable (male Titan Wing Snow Wraith), and Frostclaws (male Shivertooth)
Main Battle Dragon: Thistle (female Prickleboggle)
All My Dragons
*Dragons of My Main "Team"
Strike Class
*Winterwind: female Woolly Howl
Dasher: male Woolly Howl (Snoggletog Wraith stand-in)
*Borealis: male Titan Wing Woolly Howl
*Avalanche: female Snow Wraith
*Abominable: male Titan Wing Snow Wraith
Slashtail: male Triple Stryke
Venomtwirl: female Titan Wing Triple Strike
Icebones (in-game name Stormblaze): male Skrill
Galewing: female Titan Wing Skrill
Boulder Class
*Icevein: male Groncicle
Hoarfrost: male Groncicle (Icevein's father)
Permafrost: female Groncicle (Icevein's mother)
Crystal (in-game name Krystal): female Groncicle (Icevein's sister)
Snowblast: male Groncicle (Icevein's brother)
Firn: female Groncicle (Icevein's sister)
Coldnip: male Groncicle (Frozen Groncicle stand-in)
*Meteorblast: male Eruptodon
Sawblade (in-game name Sawfang): male Whispering Death
Bramble: female Titan Wing Whispering Death
Furious: male Screaming Death
Merciless: female Titan Wing Screaming Death
Silhouette: female Sentinel
Monolith: male Titan Wing Sentinel
Comrade: male Elder Sentinel
Stonemaw: male Gronckle
Fireball: female Titan Wing Gronckle
Ironmaid (in-game name Honormaid): female Hotburple
Redwolf: male Grapple Grounder
Gemtooth: female Snafflefang
Charity: female Shovelhelm
Boulderdash: male Catastrophic Quaken
Stonefist: male Thunderpede
Sharp Class
*Frostclaws: male Shivertooth
Solstice: female Shivertooth
*Thistle: female Prickleboggle (tiny Prickleboggle stand-in)
Silvershard: female Razorwhip
Swiftslice: male Titan Wing Razorwhip
Oakthorn (in-game name Oakclaw): male Timberjack
Fleetsteps: male Speed Stinger
Quickflash: female Titan Wing Speed Stinger
Windrider: female Stormcutter
Owleye: male Titan Wing Stormcutter
Rainshed: female Raincutter
Spitfire: male Scuttleclaw
Jadeheart: female Titan Wing Scuttleclaw
Cindertooth: female Grim Gnasher
Darkmaster: male Titan Wing Grim Gnasher
Shadowhunter: male Devilish Dervish
Tracker Class
*Brightclaw: female Deadly Nadder
*Horntail: male Titan Wing Deadly Nadder
Bullheart: male Rumblehorn
Leafshade: female Titan Wing Rumblehorn
Echo: female Mudraker
Mystery Class
*Faith (in-game name Mystic): female Changewing
Nightingale: female Sithersong
Evermore: male Death Song
Valkyrie: female Titan Wing Death Song
Bandit: male Armorwing
Professor: male Flightmare
Starshine: female Titan Wing Flightmare
Scourge: female Boneknapper
Wishbone: male Titan Wing Boneknapper
Fortitude: male Buffalord
Horrorcow: female Titan Wing Buffalord
Honey: female Sweet Death
Mistwalker: female Smothering Smokebreath
Double & Trouble: female Hideous Zippleback
Short & Snout: male Titan Wing Hideous Zippleback
Sneak, Snip, Snap & Trap: male Snaptrapper (Leafy Snaptrapper stand-in)
Tidal Class
Seacry: female Thunderdrum
Darkbreather: male Titan Wing Thunderdrum
Fjord: male Sand Wraith
Shorewind: female Titan Wing Sand Wraith
Sparky: male Shockjaw
Stormsurge: female Titan Wing Shockjaw
Riptide: male Scauldron
Splashwing: female Sliquifier
Wavedancer: female Tide Glider
Freyasfang: female Windwalker
Stoker Class
Brightsoul: male Singetail
Scout: female Flame Whipper
Firegale: female Monstrous Nightmare
Ridgeback: male Titan Wing Monstrous Nightmare
Sparrow: female Terrible Terror
Van (in-game name Slurg): male Titan Wing Terrible Terror
Cyclone: male Typhoomerang
Sunheart: female Fireworm Queen
Eclipse: female Night Terror
Caveflame: male Fire Terror
Lionheart: male Moldruffle
Legacy: female Silver Phantom
Fireflight: female Hobblegrunt (Threadtail stand-in)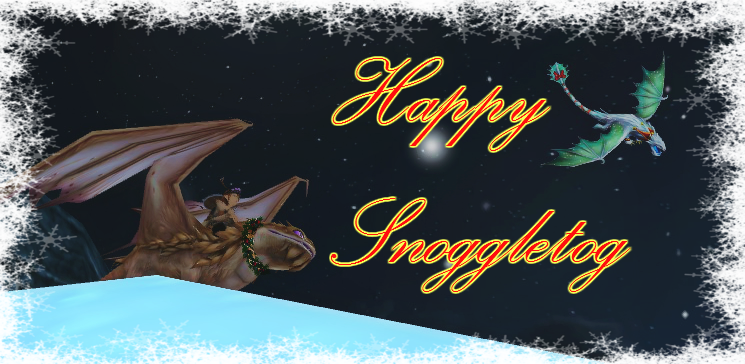 Original Characters
Profile Links
Trainer Sprites by Blackwolfen
Links are in blue, all open in a new tab
The Wolf and the Howl Characters:
Extra Winterwind Links
Whisper and Winterwind: A Poem by Wolflight
The Real Winterwind: Jetta
Made by SouloftheFoxy
The bond between Man and Beast...
...is not just fiction.
Links to My Screenshot Comics
The Wolf and the Howl: The Song of Death
The Wolf and the Howl: The Dragon at Dreadfall
The Wolf and the Howl: Dragon Sledding
The Wolf and the Howl: A Winter's Ride
The Wolf and the Howl: Matchmaker
The Wolf and the Howl: The Mysterious Chicken Caper
The Wolf and the Howl: Terror Loose on Dreadfall
Extra: Dasher's Snoggletog Countdown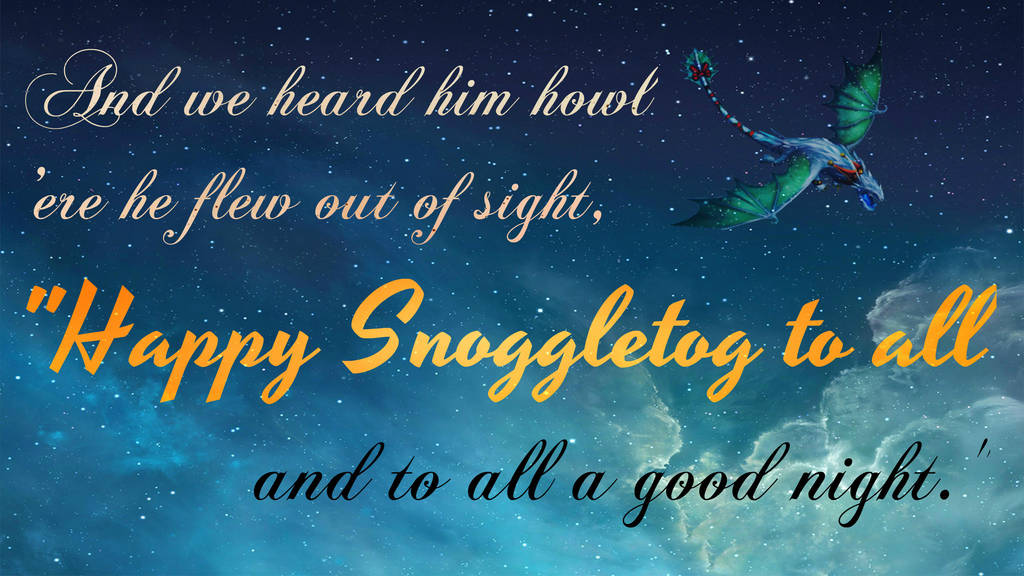 Wed, 02/07/2018 - 14:51
#11
__________________
Drawn by Chameishida!
Drawn by Katarile!
Brodie|15|She|Ferynx| Realm Keeper
Alicornbrodie, is a fun-loving artist who dreams about fantasy and magic. She likes Ace Attorney, Professor Layton, Voltron and Wolf's Rain. She is working on her animation skills, imagines up things all the time, and loves music. Some of her favourite youtubers are Jacksepticeye and Stampylongnose. Her art program of choice is FireAlpaca.
YouTube (Coming soon...)
Discord (Coming soon...)
Wed, 02/07/2018 - 15:27
#12
...
That would actually be fun: Chasing flying ships and trying to shoot them down while flying on your dragon.
Wed, 02/07/2018 - 15:28
#13
~
I like the way you think, fellow viking.
__________________

Banner by Foxtrot
Happy Snoggletog!
(Please send me a message if you drew this)
Links
Artwork
Character Profiles
Dragons are in purple, humans in orange.
"I was born here, in the place that would come to be called the old west. But to my kind, the land was ageless.
It had no beginning and no end- no boundary between earth and sky.
Like the wind in the buffalo grass, we belonged here.
We would always belong here."
-Spirit: Stallion of the Cimarron
"...if you tame me, then we shall need each other. To me, you will be unique in all the world. To you, I shall be unique in all the world..."
- Antoine de Saint-Exupéry, 'The Little Prince"
Wed, 02/07/2018 - 18:48
#15
Give us the info we want, Tiger Lilly!
Great! Just great! First we battled viking ships, then we fought dragons, then we fought viking ships while flying on dragons, and now we have to fight flying viking ships while riding on flying, fire breathing reptiles! What next? mermaids? Giant crocodiles? Pirates? Who knows?
Know what? I should just hop into a boat, follow the second star to the right, and follow it till morning. I bet wherever I end up, won't be as dangerous as Berk!
__________________
CHECK OUT THE NEW FAN-FICTION SECTION!
LACK LUNASON
(I figure you've probably already figured that out, but I thought I'd play it safe.)
Here, take a gift.
Hi, I'm Lack Lunason. I'm called that because I lack many things, and I'm a lunatic. I just put son on the end to make it sound more like a viking name. I'm also a Christ follower.
Here are just a few things that I am:
A procrastinator.
Nice (mostly).
Kind (don't listen to those that say otherwise).
Adventurous.
Lazy.
A dreamer.
And I'm slightly crazy.
I've been around SoD for a long time. I think I was one of the first thousand to leave Berk and sail to the school. I'm happily part of the bold clann known as POTATO BROTHERS. I have over four-thousand trouphies, although, I don't like racing much. On the other hand, I'm a master farmer.
I will spare you the details of how much I like HOW TO TRAIN YOUR DRAGON and just skip to my favorite things about HOW TO TRAIN YOUR DRAGON. My favorite dragon would probably be the Terrible Terror. My favorite viking is Tuffnut. My favorite villain is actually not a villain any longer. It's Dagur.
On the ranking on the forum, I've completed/on the following: Jarl, Forager, Wilderness Explore, Viking Warrior, Dragon Trainer, Drott, Dragon Master,Chief, Berk's Power Player, and......
SUPREME VIKING CHAMPION
(Respect my Authority!)
Now onto some random stuff. This part will grow over time.
Fan-Fiction And Short Stories:
Shrieks From The Shadows Series:
Once Bitten, Twice Shy
Chapter 1 Chapter 2 Chapter 3 Chapter 4 Chapter 5
Things I am a Fan of
How To Train Your Dragon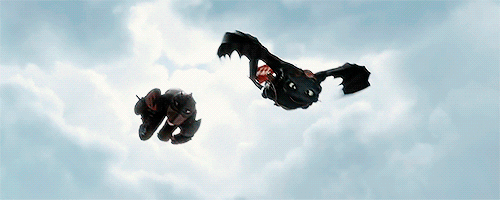 GODZILLA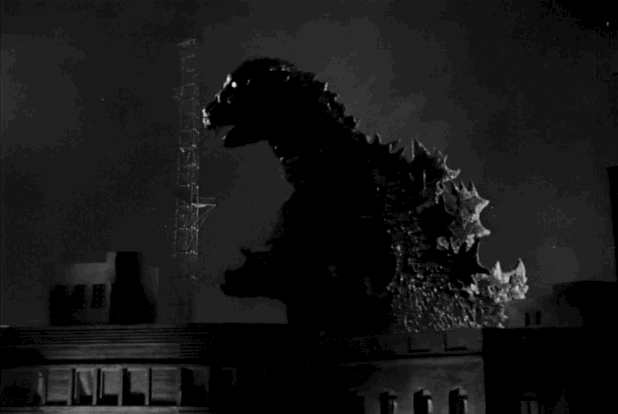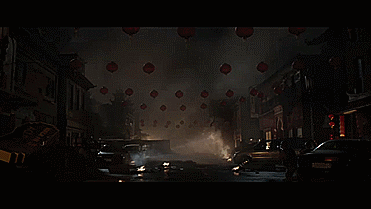 TEEN TITANS
Lego Elves
Quotes I love
"Once I set the sea alight with a single fiery breath....
Once I was so mighty that I thought my name was death....
Sing out loud until you're eaten, song of melancholy bliss....
For the mighty and the middling all shall come to THIS...."
The Green Death, How To Train Your Dragon: book 1. Cressida Cowell.
"WE WILL FIGHT THEM ON THE BEACHES! WE WILL FIGHT THEM IN THE BRACKEN! WE WILL FIGHT THEM IN THOSE BOGGY MARSHY BITS THAT ARE SO DIFFICULT TO WALK THROUGH WITHOUT LOSING YOUR SHOES! WE WILL NEVER SURRENDER!"
Stoick The Vast. How To Train Your Dragon: Book 5. Creessida Cowell.
"I sailed so far to be a King, but the time was never right.....
I lost my way on a stormy past, got wrecked in starless night....
But let my heart be wrecked by hurricanes and my ship by stormy weather....
I know I am a Hero...and a Hero is....FOREVER!
In another time, another place, I could have been a King....
But in my castle's ruined towers the lonely seabirds sing.....
I burned up my Tomorrows, I cannot go back ever....
But I am still a Hero....and a Hero is.......FOREVER!
Up with your sword and strike at the gale......
Ride the rough seas for those waves are your home......
Winters may freeze but our hearts do not fail.....
Heroes.......Hearts......FOREVER!
You are never alone if the sea is your friend......
Riding the waves of impossible quests.....
If it doesn't end well, then it isn't the end.....
A Hero.....Fights.....FOREVER!
The hero cares not for a wild winter's storm.....
For it carries him swift on the back of the wave.....
All may be lost and our hearts may be worn.....
BUT A HERO.....FIGHTS.....FOREVER!"
Grimbeard the Ghastly's Last Song. How To Train Your Dragon: Book 11 and 12. Cressida Cowell.
"That's how we're going to win. Not by fighting what we hate, but by saving what we love."
Rose. Star Wars: The Last Jedi.
That's about it. I give full credit for.....well, everything, to GOD. Have a good day. And, in the words of a Vulcan, "Live long and prosper."
Bye for now!
FURTHER STUFF IS UNDER CONSTRUCTION .
.
.
.
.
.
.
.
.
.
.
.
.
.
.
.
.
.
.
.
.
.
.
.
.
.
Wait, you're still here?
Wed, 02/07/2018 - 18:49
#16
Give us the info we want, Tiger Lilly!
Great! Just great! First we battled viking ships, then we fought dragons, then we fought viking ships while flying on dragons, and now we have to fight flying viking ships while riding on flying, fire breathing reptiles! What next? mermaids? Giant crocodiles? Pirates? Who knows?
Know what? I should just hop into a boat, follow the second star to the right, and follow it till morning. I bet wherever I end up, won't be as dangerous as Berk!
Thu, 02/08/2018 - 04:48
#17
Did you spot Peter Pan or
Did you spot Peter Pan or Captain Hook and his crew?
I think that they are either updating the battle events or they are working on the new expansion.
__________________
Welcome to my Signature
My Dragons
Storm-Adult Nadder
Stormfly-Titan Nadder
Thornado-Titan Thunderdrum
Whispy-Titan Whispering Death
Troyfa-Adult Whispering Death
Roar-Titan Skrill
Dagur's Skrill-Adult Skrill
Meatlug-Titan Gronckle
Koytsoylia-Adult Gronckle
Bone Phantom-Titan Boneknapper
Cloudy-Titan Stormcutter
Barf Belch-Titan Zippleback
Fangy-Titan Nightmare
Hooky-Adult Nightmare
Fireglow-Adult Fireworm
Heatblast-Baby Fireworm
Spark-Baby Fireworm
Screamy-Titan Screaming Death
Charivdi-Adult Screaming Death
Venom-Titan Flightmare
Sand Wraith-Titan Sand Wraith
Toothful-Adult Sand Wraith
Snoggletog Wraith-Titan Wooly Howl
Benny-Adult Wooly Howl
Shocky-Adult Shockjaw
Gronci-Adult Groncicle
Night Light-Adult Groncicle
Speedy-Adult Speed Stinger
Icebreaker-Adult Speed Stinger
Deathsong-Titan Deathsong
Butterfly-Adult Deathsong
Windshear-Titan Razorwhip
Lucifer-Adult Devilish Dervish
Taxi-Adult Timberjack
Lump-Adult Snafflefang
Axewing-Adult Armorwing
Fourwing-Adult Singetail
Avocado-Adult Eruptodon
Potato-Baby Eruptodon
Snowy-Adult Snow Wraith
Maleficent-Adult Moldruffle
Mal-Adult Moldruffle
Thredtail-Adult Hobblegrunt*
Kapnaw-Adult Smothering Smokebreath
Crocodilino-Adult Windwalker
Smidvarg-Adult Night Terror
Skullcrasher-Adult Rumblehorn
Snake-Adult Grapple Grounder*
Grump-Adult Hotburple
Shiren-Adult Tide Glider
Candy-Sweet Death
Pitchers-Adult Snaptrapper
Venus Flytrap-Adult Snaptrapper
Mudstorm-Adult Mudtracker
Rainstorm-Adult Raincutter
Chinski-Adult Changewing
Scauldy-Adult Scauldron
Uma-Adult Scauldron
Sharpshot-Adult Terrible Terror
Toothless-Adult Night Fury
Tailchanger-Adult Flame Whipper
Sleuther-Adult Triple Stryke
Harry Hook-Adult Triple Stryke
Gladiator-Adult Elder Sentinel
I am trying to get two dragons of each species, one being a Titan and the other one an Adult
Some things about myself
I am a 16 year old boy. I am from Greece and I live in Athens. My favourite food is souvlaki. My hobbies are swimming and basketball. My favourite movies are How to train your dragon movies, Jurassic Park/World movies, Descendants movies and Marvel movies. My favourite series are HTTYD series, Victorious, Descendants and many more XD. I like any kind of music and I don't have a preferable singer.
My favourite characters from HTTYD are Hiccup, Astrid, Valka, Stoick, Toothless, Stormfly and the Light Fury
My adoptables
Owl by Wolflight
http://forum.schoolofdragons.com/content/woolly-howl-request-thread
Shock and Bolt by dogloven
http://forum.schoolofdragons.com/content/dog-doin-more-requestss-5-spots-only
Toothless by ELSA II
https://sta.sh/01zrymx96oc2
Twilight by RoaringOrigins
http://forum.schoolofdragons.com/content/strike-class-art-requests
Indoraptor by RedHoodJason
http://forum.schoolofdragons.com/content/another-art-request-thread#comment-707975
HICCUP AND TOOTHLESS
And some fanart that I found through Pinterest and DeviantArt (these are not mine I just found them while scrolling)
Thu, 02/08/2018 - 10:14
#18
...
Nope, no sign of Peter Pan, Captain Hook or his crew but I guess you never know who could've been aboard those ships...
I think you're right. I remember before Eret was added to the game, him and his ship randomly appeared in the Training Grounds. There was also a glitch that enabled people to level their dragons to level 30 before titan dragons were released so I figure what I saw has something to do with a new update.
Thu, 02/08/2018 - 10:59
#19
OML
I MISSED IT NOOOOO THAT LOOKS SO COOL!
__________________
Welcome to my siggy!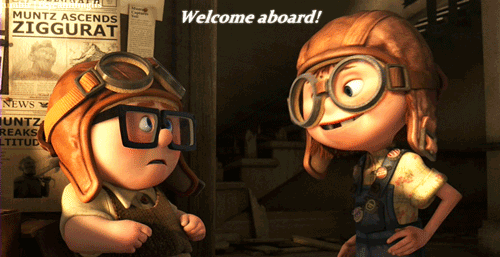 Rip to my beautiful puppy, sugar. I miss you. 2/12/2017 <3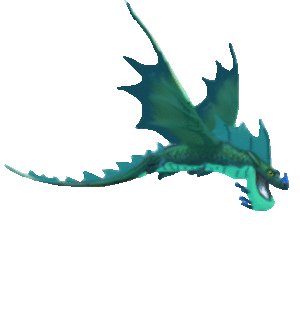 Ma favorite spoofs/cracks:
Hiccup at the soup store (it's hilarious XD)
Wanna ask a question? Click here
Projects:
My movie comes out in (unknown for now XD)
My Dragons! (Also, God knows, but soon!)
When I obsess over HTTYD:
Who's online
There are currently 11 users and 49 guests online.