Top YouTube Channels:
__________________
She shall be the Chosen Child of Thor, given the power of Storms, and lead all Lightning Dragons into a battle that shall decide the fate of the Archipelago: Destruction or Freedom.
My Viking, Firesome, is the legendary child of lightning and thunder, which is the Great God Thor's main element hence her steed being the mighty Skrill itself. She is destined in a prophecy to one day be the queen of Skrill, leading them into battle against Drago Bludvist and his Dragon Army to unleash her full power of Lightning. And with her Skrill, Azyru by her side, almost nothing can take them down!
Strike Class Forever!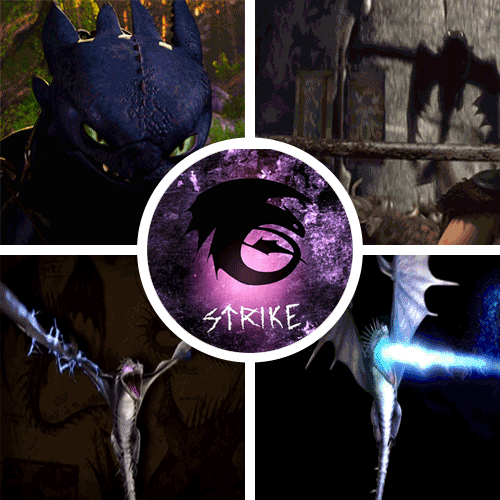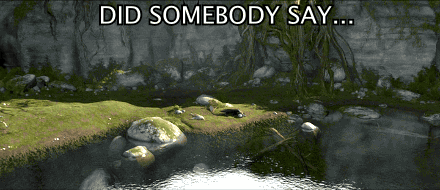 We will remember you, Princess Twilight Sparkle and Toothless!
Princess Twilight Sparkle and Mane 6
Oct. 10 2010 - Oct. 12 2019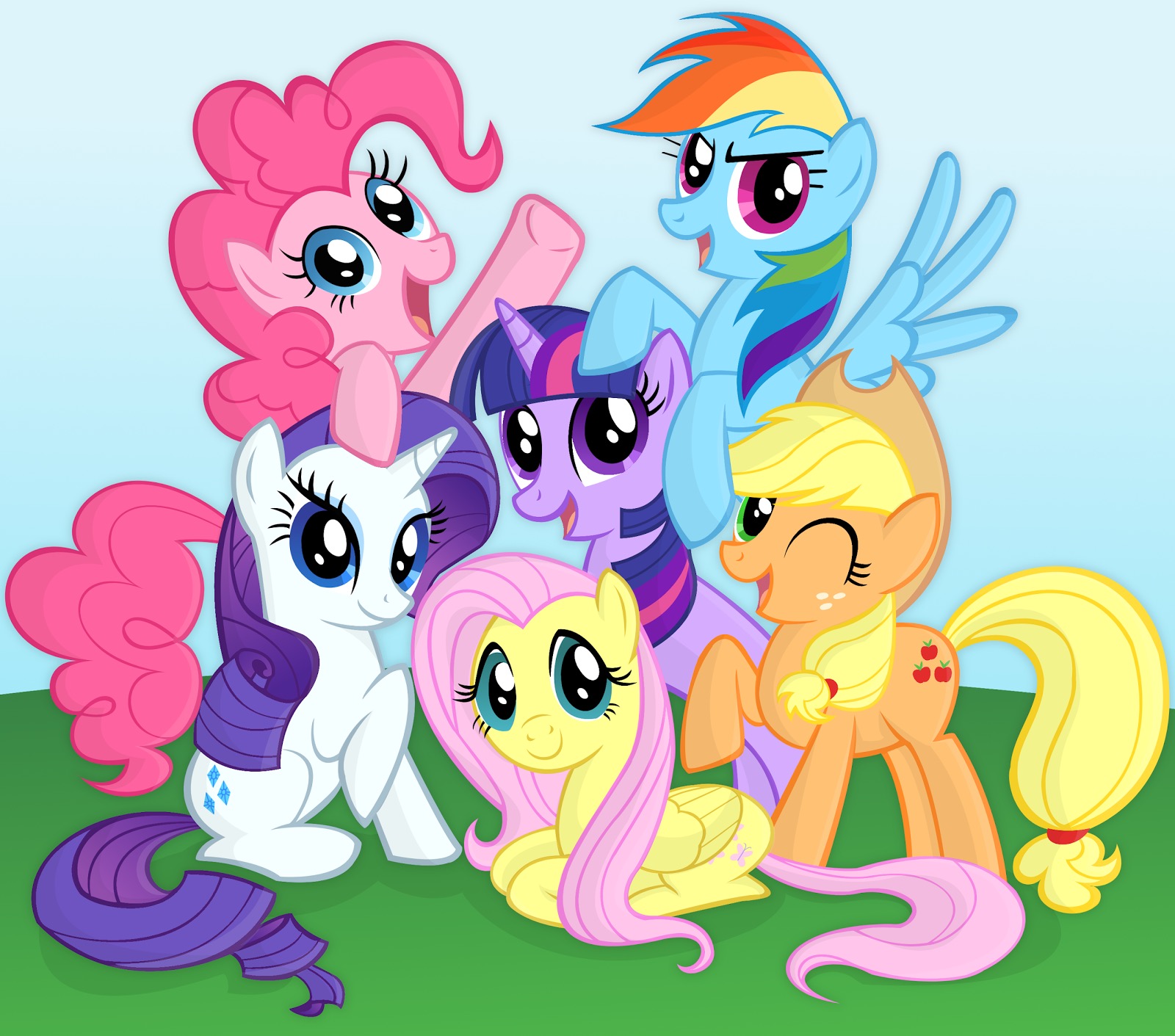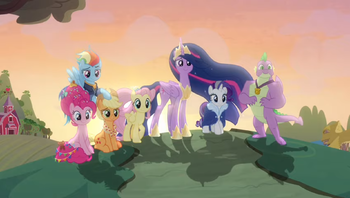 Toothless and Hiccup
March 26, 2010 - Dec. 3, 2019
Ponies and Dragons forever!
Youtube Channel:
Dragon Cave:
https://dragcave.net/user/Blazefire19
My Hogwarts House: Ravenclaw! (And Gryffindor!)
Or yet in Wise old Ravenclaw, if you a ready mind.
Where those are wit and learning
Will always find their kind.
Sorting Hat (Harry Potter and the Sorcerer's Stone)
My Patronus: A Black Stallion
My Dragon Cave eggs. Please click on them!
http://[url=https://dragcave.net/view/19dO2]

Here's some info about my Viking character: Firesome and my beloved Skrill soulmate, Azyru!
Name: Firesome
Gender: Female
Eye Color: Hazel
Hair Color: Light Brown
Title: The Phantom Skrill Rider
Name: Azyru
Species: Skrill
Gender: Female
Color: Gray with Purple Highlights
Titan Wing Color: Black, white spines, and turquoise blue highlights
Eye Color: Violet
Viking Companion/Sister: Firesome
Azyru:
Bio:
Azyru acts like a sister to Firesome. Always loving her and protecting her, but she also enjoys a bit of adventure every now and then. She was rescued by Firesome from Dragon Hunters who had planned on selling her to their dreaded leader, Viggo. Ryker had blinded her in one eye with his dagger, and she vows for revenge one day. She loves Firesome like a sister and will never leave her side.
Firesome:
Bio:
Firesome arrived mysteriously on Berk on the back of the second most feared Dragon: the Skrill after hearing of the peace between men and dragon. Upon meeting Hiccup, he was so in awe at the bonding between Firesome and her soulmate dragon friend, a female Skrill called Azyru that he invited Firesome to train dragons for him while he is on guard for Dragon Hunters to take their leaders, Viggo and Ryker down and reclaim the Dragon Eye once and for all. Firesome has trained many dragons, common, rare, and new. 68 in all!
My Beloved Dragon Family:
1. Azyru - (Female Titan Skrill)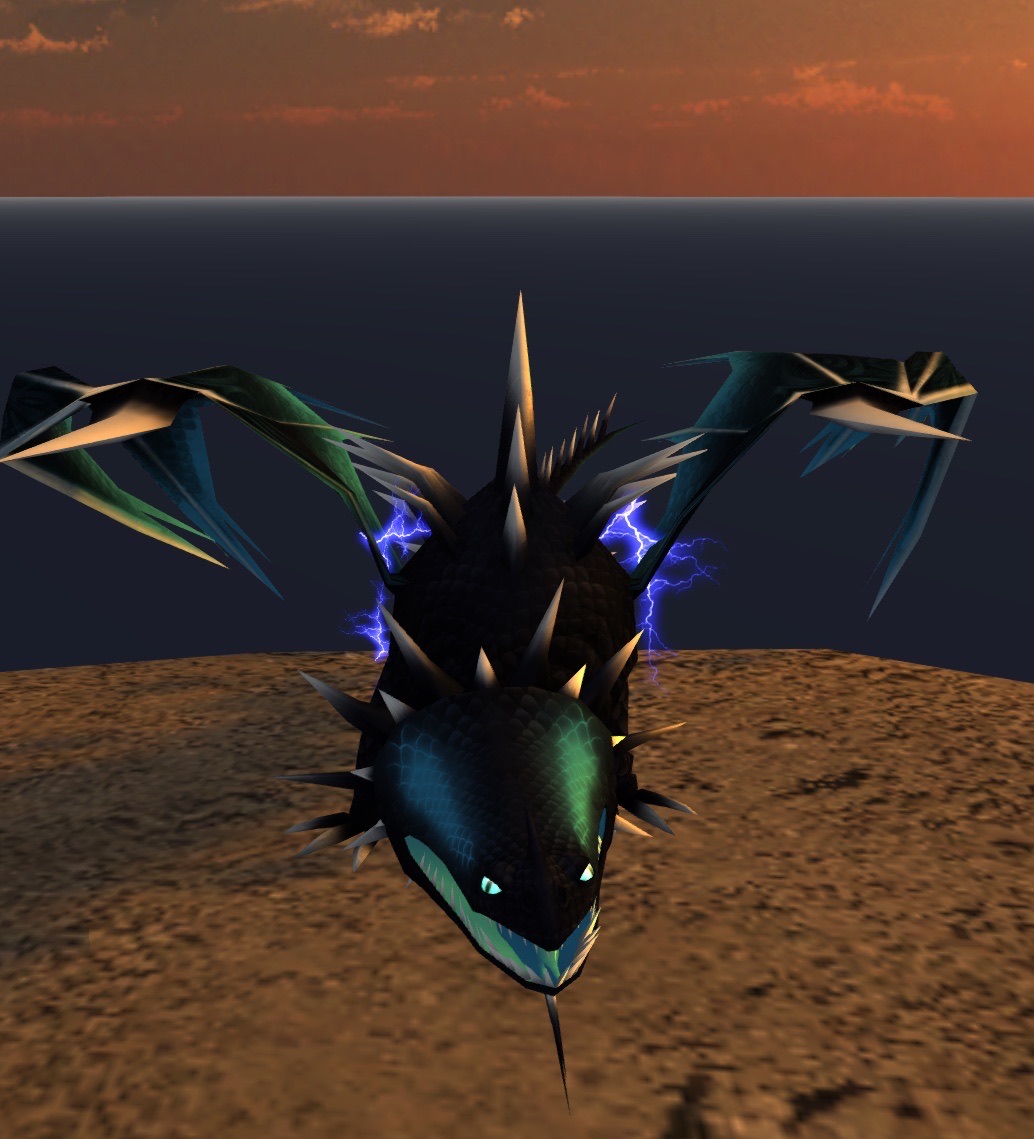 2. Spinetail - (Male Titan Deadly Nadder)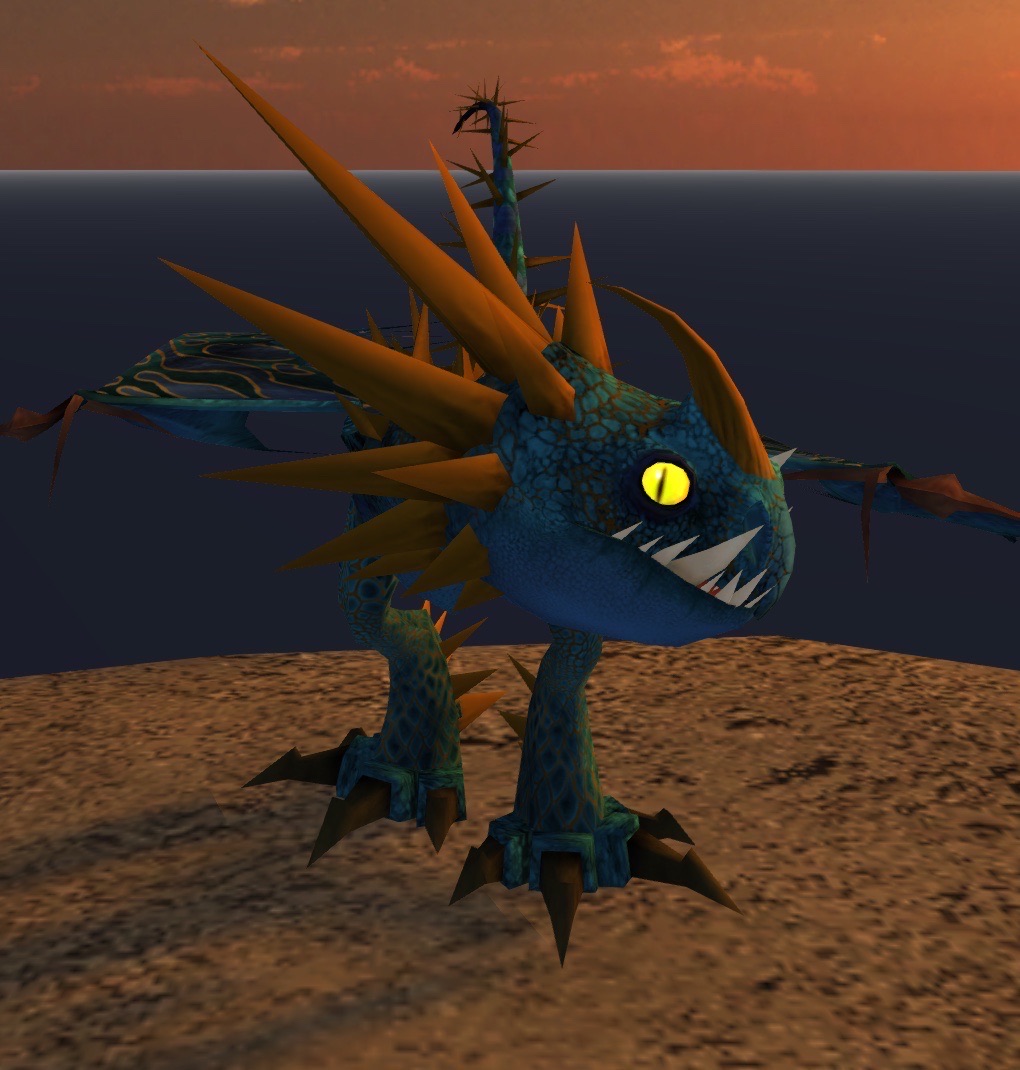 3. Toothless - (Male Night Fury)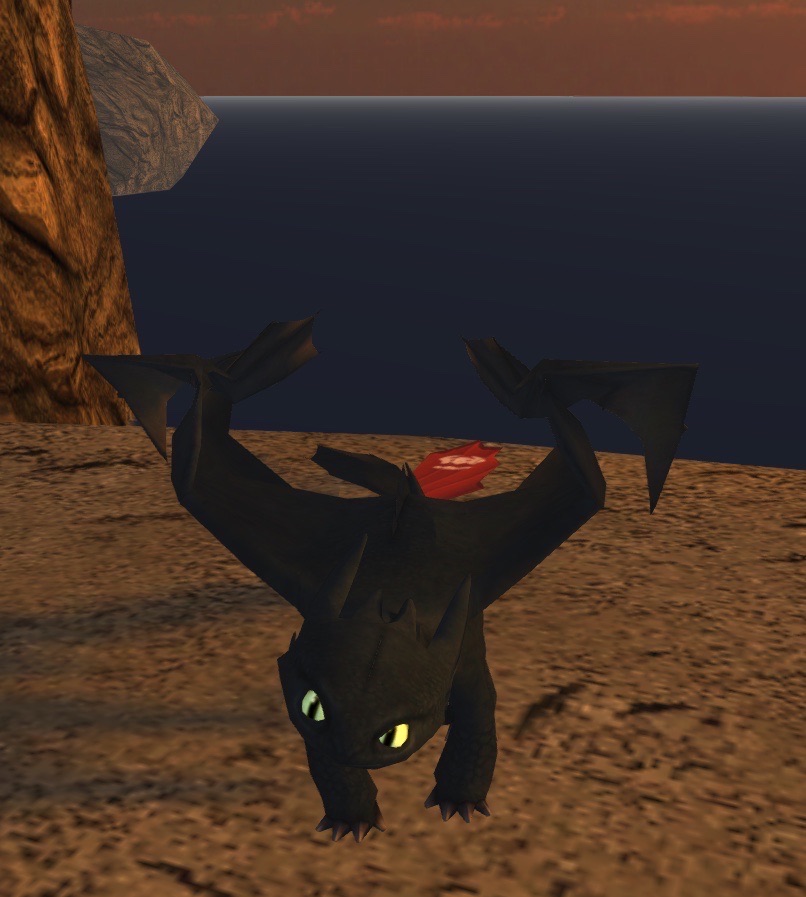 4. Thunderwing - (Male Thunderdrum)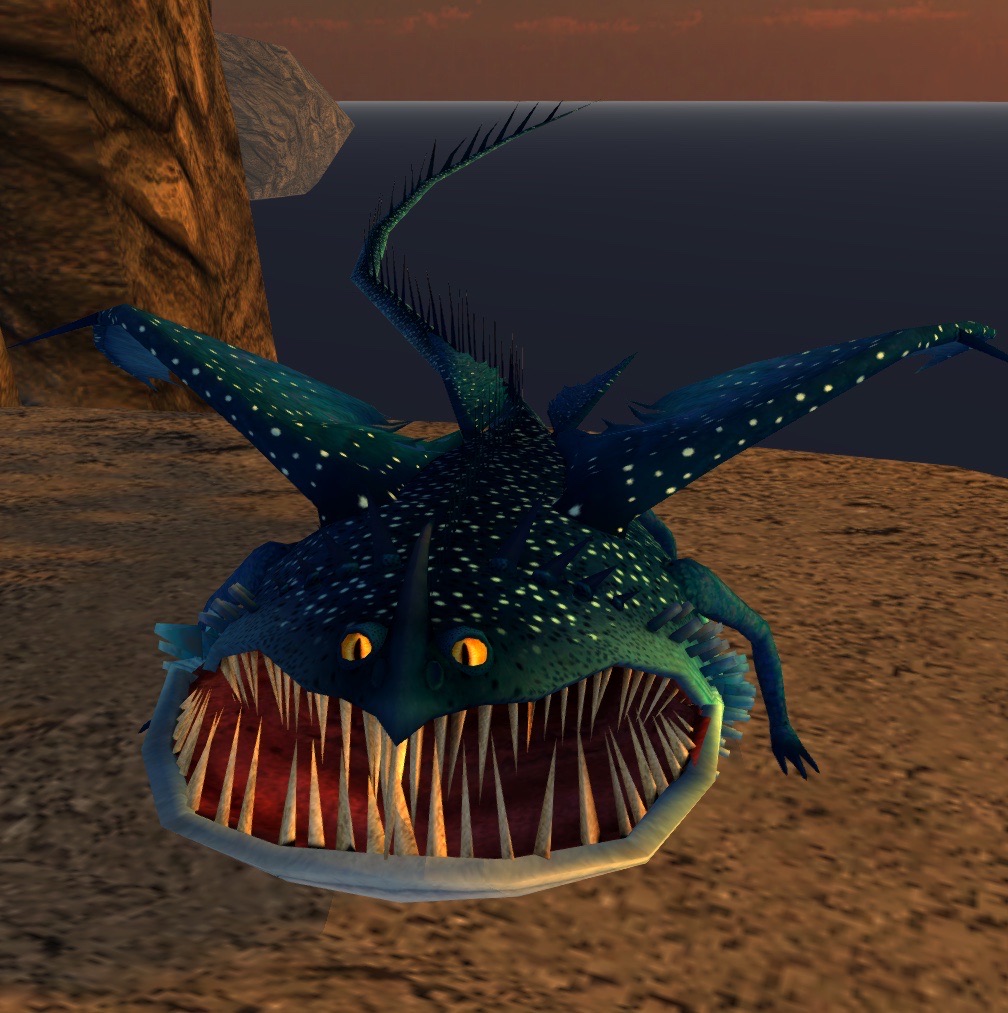 5. Grindheart - (Male Whispering Death)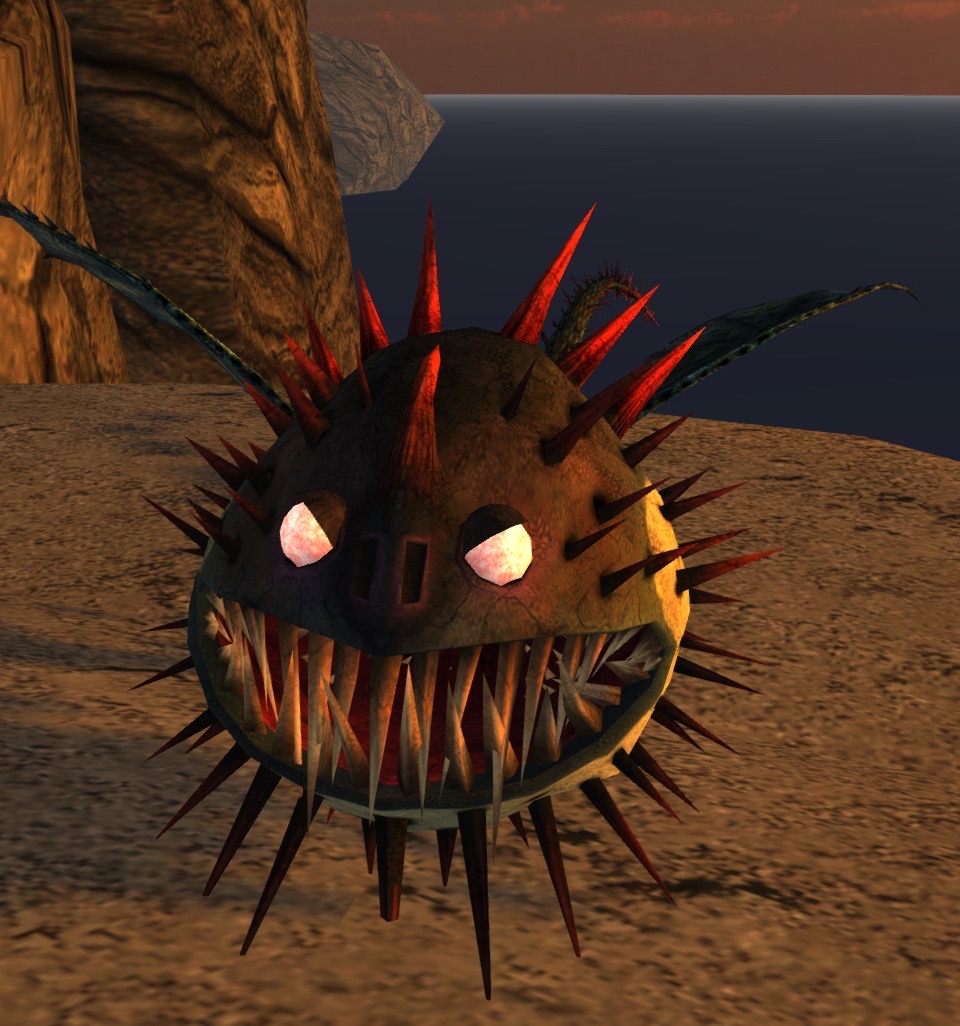 6. Sweetie - (Female Gronkle)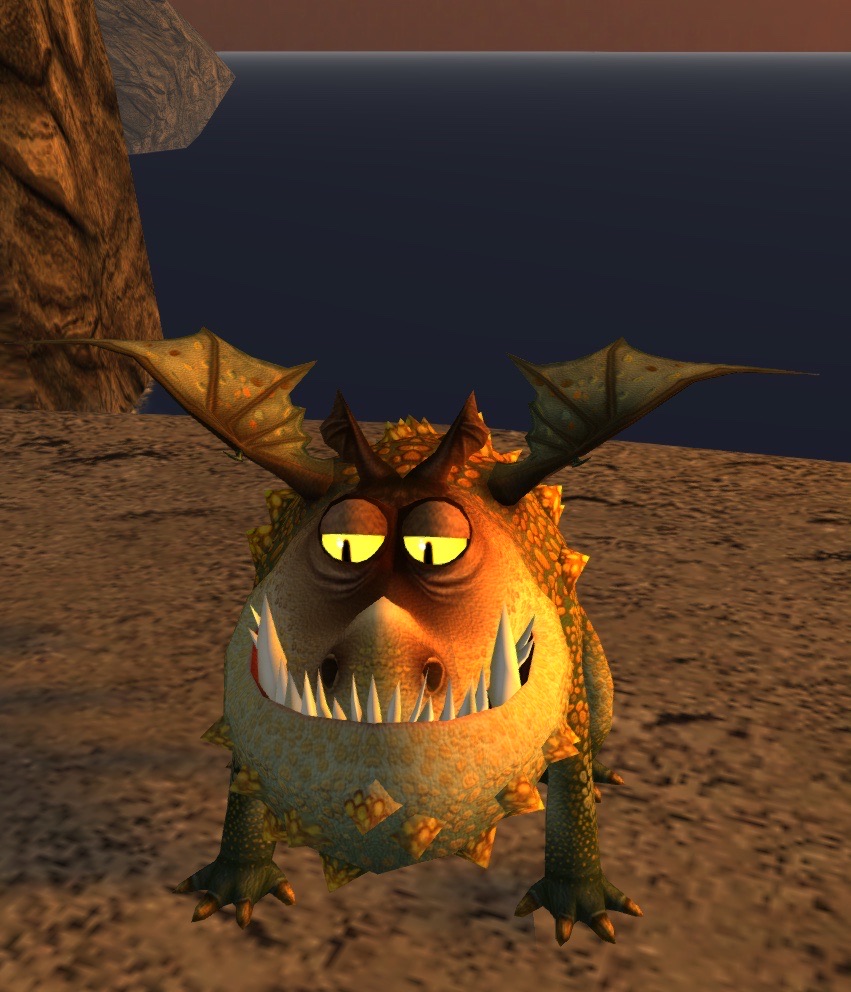 7. Glowmist - (Male Flightmare)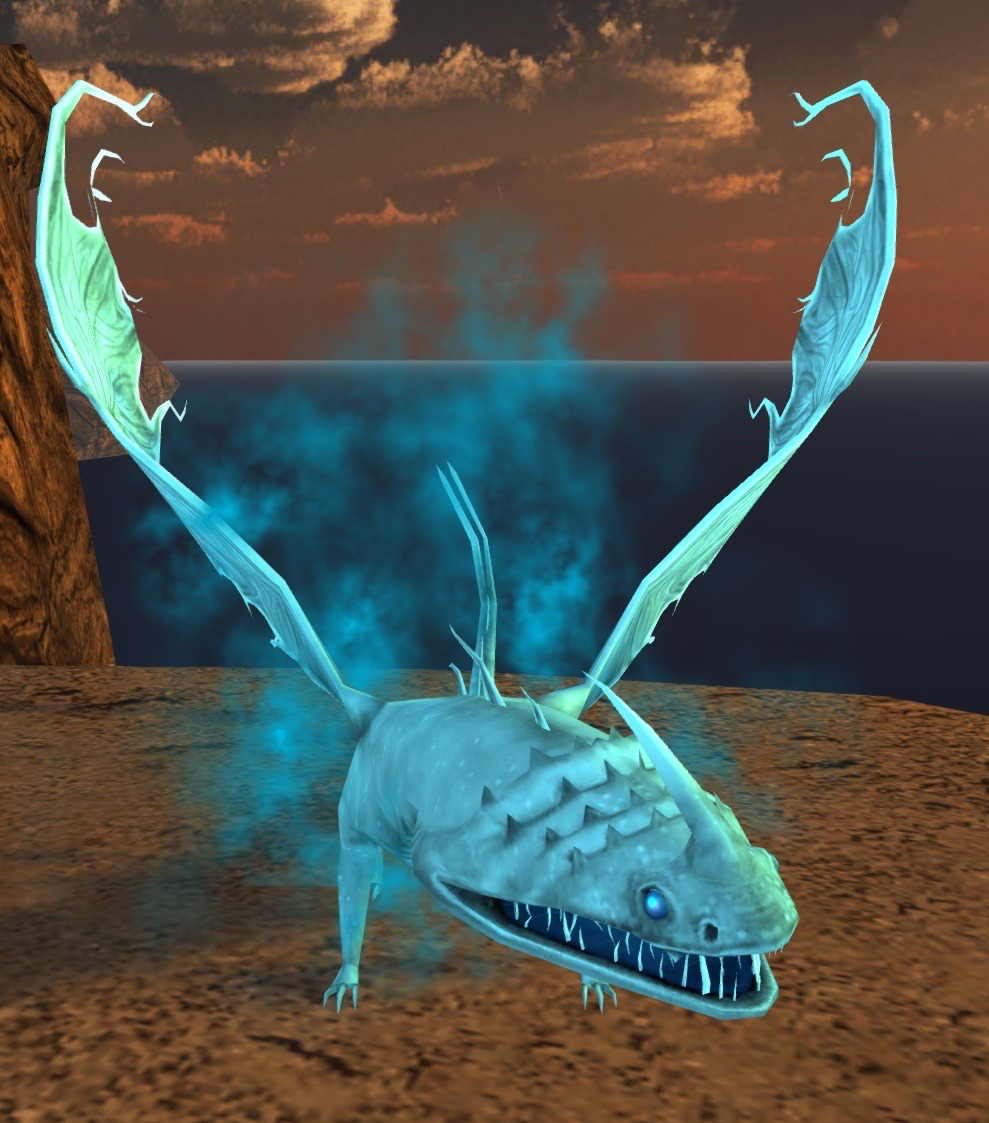 8. Scorcher - (Male Typhoomerang)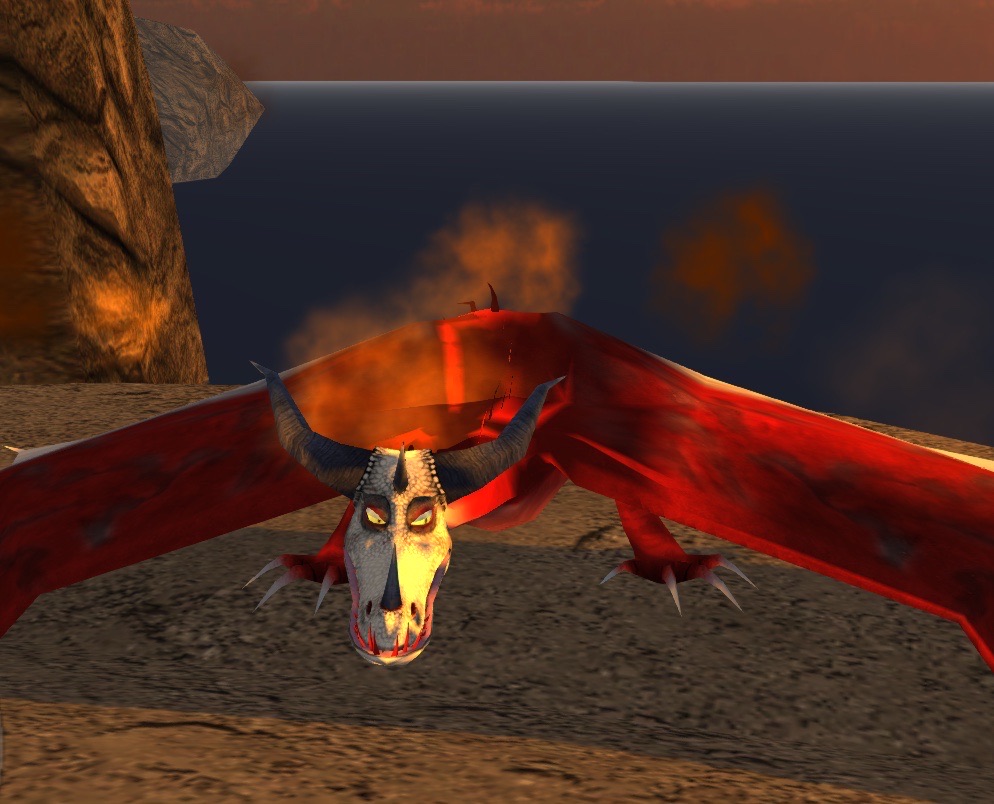 9. Merida - Female Smothering Smokebreath)
10. Tadashi and Hiro - (Male Hideous Zippleback)
11. Skipper - (Male Stormcutter)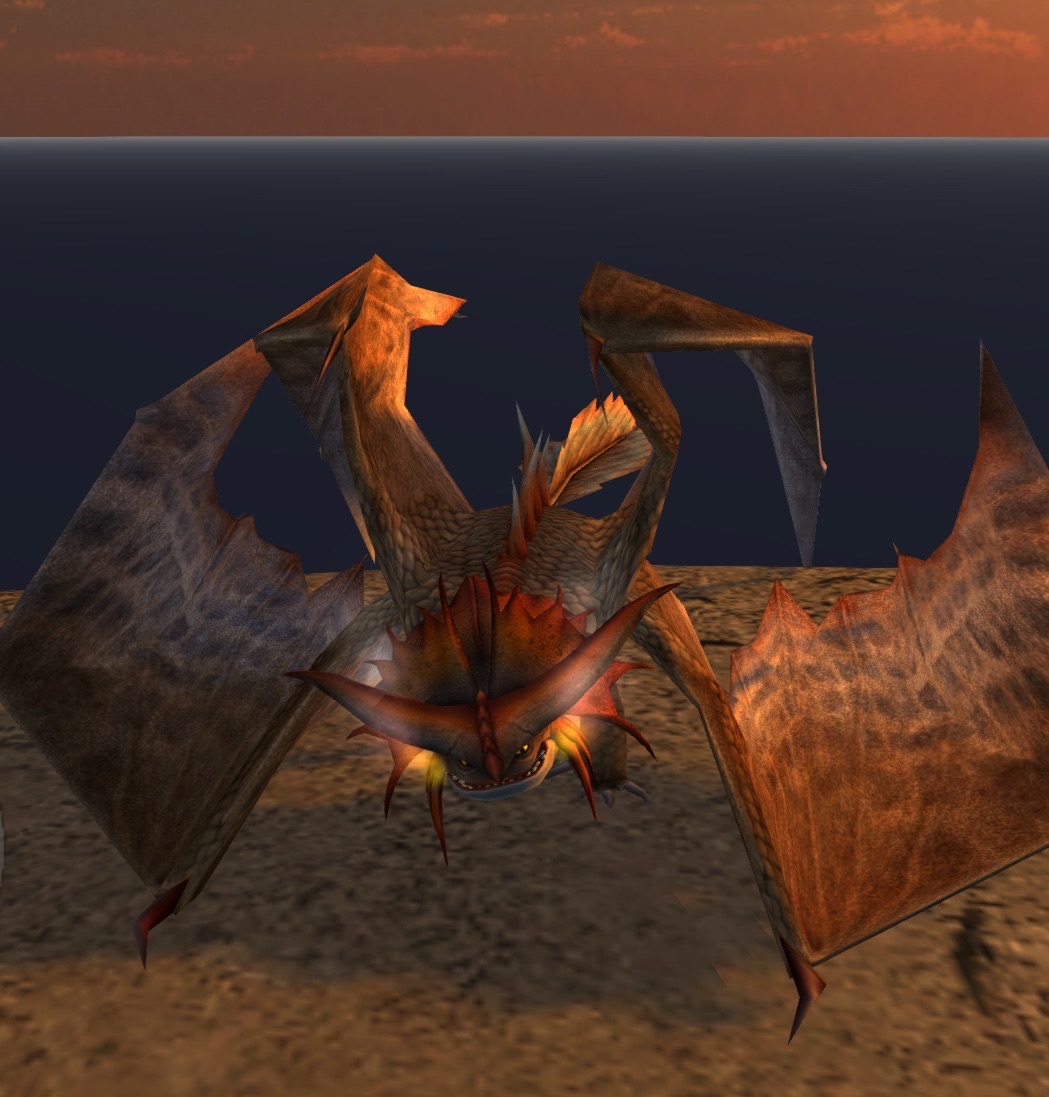 12. Smaug - (Male Titan Monstrous Nightmare)
13. Geode - (Male Snafflefang)
14. Aurora - (Female Fireworm Queen)
15. Flynn - (Male Scauldron)
16. Sunset Shimmer - (Female Changewing)
17. Crusoe - (Male Raincutter)
18. Nyra - (Female Screaming Death)
19. Ragestorm - (Male Woolly Howl)
20. Stoick - (Male Rumblehorn)
21. Soren - (Male Sand Wraith)
22. Elsa - (Female Groncicle)
23. Milo - (Male Speed Stinger)
24. Luna - (Female Moldruffle)
25. Shelly - (Female Boneknapper)
26. Typhoonblast - (Male Sliquifire)
27. Snowdevil - (Male Snow Wraith)
28. Windswipe - (Female Razorwhip)
29. Apollo - (Male Deathsong)
30. Hydra - (Male Snaptrapper)
31. Discord - (Male Devilish Dervish)
32. Kendra - (Female Chatastrophic Quaken)
33. Shira - (Female Armor Wing)
34. Kion - (Male Prickleboggle)
35. Sharpwind - (Male Timberjack)
36. Arlo - (Male Night Terror)
37. Sylvia - (Female Slithersong)
38. Stormfin - (Male Shockjaw)
39. Pigwidgeon - (Male Hotburple)
40. Yoshi - (Male Grapple Grounder)
41. Godzilla - (Male Thunderpede)
42. Higgins - (Male Scuttleclaw)
43. Iceflame - (Male Shivertooth)
44. Sonata - (Female Tide Glider)
45. Voltage - (Male Skrill/Azyru's firstborn son)
46. Firespirit - (Male Singetail)
47. Lavastone - (Male Eruptudon)
48. Shattermaster - (Male Gronkle/Dagur's lost dragon)
49. Coral - (Female Sweet Death)
50. Shadowbolt - (Female Skrill&Nadder/Azyru's daughter)
51. Willowbreeze - (Female Windwalker)
52. Stryka - (Female Night Fury/Sand Wraith cross-species)
53. Sulley - (Male Shovelhelm)
54. Blazer - (Male Monstrous Nightmare)
55. Adagio - (Female Deathsong)
56. Aria - (Female Slithersong)
57. Scourge - (Male Terrible Terror)
58. Silverstrike - (Male Silver Phantom)
59. Buffie - (Male Buffaloard)
60. Icebane - (Male Skrill/Azyru's third-born son)
61. Padmè - (Female Flame Whipper)
62. Yakone - (Male Mudraker)
63. Wynter - (Female Triple Stryke)
64. Dreadfall - (Male Titan Flightmare)
65. Thor - (Male Elder Sentinel)
66. Neytiri - (Female Sentinel)
67. Sharpclaw - (Male Grim Gnasher)
68. Gantu - (Male Dramillion)
69. Inferno - (Male Fire Terror)
70. Silverstream - (Female Light Fury)
71. Tigerclaw - (Male Deathgripper)
72. Ronno - (Male Crimson Goregutter)
73. Bunga - (Male Hobgobbler)
74. Riley - (Female Night Light/blue eyes)
75. Hiccup/Bing Bong - (Male Night Light/green eyes)
76. Joy - (Female Night Light/green eyes)
77. Wicket - (Male Titan Hobgobbler)
78. Freya - (Female Deadly Nadder)
79. Brooklyn - (Male Razorwhip)
80. Demona - (Female Deathly Galeslash)
81. Flashstrike - (Male Dreadstrider)
82. Rosie - (Female Skrillknapper)
Wed, 07/08/2020 - 07:03
#1
Feeling sad rn
Cool!
I've only heard of TheOdd1sOut in your lost, but I'm sure the others are great too!
Heres one that I like: Christian Pokemon Champion
__________________
-------------------
Welcome to my Siggy! Watch out for flying cats, scales, and fire.
-------------
Heyo!
You can call me Drake, and I've played SoD from the times of old, when the only dragon newbies got was the hatchling they picked, no free 2nd adult dragon. I missed this game SO much when I went on Hiatus and I promise to try to not leave it behind again. (Well, at least not for a while anyways.)
I love to hang out at the school, andnow that i've discovered these forums, i'm here to have fun with my dragon pals.
--------------------------------------------------------------------------
- Flight Rising: https://www1.flightrising.com/lair/483461
- Furry Paws: https://www.furry-paws.com/kennel/index/1512948
- Toyhou.se: https://toyhou.se/DrakoTheDragon/art
- Lioden: Symbah (#205491)
A cool (random) on-paper drawing: http://forum.schoolofdragons.com/sites/default/files/9C372EDC-3319-452F-B17E-3FD35D2D0F81.jpeg
--------
This is Drakor the Fangback. He's the guardian of my siggy and welcomes you with open paws (as long as you don't make a mess!)
-- Thank you Flitt for doing an amazing job drawing him! --
(Fangback Species made by me)
https://i.imgur.com/DE4FGYc.jpg
--------
http://www.furry-paws.com/main/index/1512948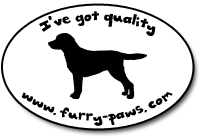 --------------------------------------
SOD DRAGGO ART :D
----------------------
--------
NAME: Wisp
SPECIES: Flightmare
ARTIST: Izzydrawsdragons
--------
https://i.ibb.co/PNVMQ2c/5135-A4-D7-EE22-419-B-BA33-A03-E59-DC96-C8.png
--------
NAME: Spike
SPECIES: Deadly Nadder
ARTIST: Iamthesenate
--------------------------------------
SPECIES: Fludmorph (Alien OC) - Deadly Nadder Form
ARTIST: Oda
--------
https://i.ibb.co/8d0r3Zk/FFC76-ACE-DCA7-48-A2-A0-AE-8-F90-FDC4-BEB8.gif
--------
NAME: Pitch
SPECIES: Fludmorph (Alien OC) - Stormcutter Form
ARTIST: Carolinalina
---------------------------------------------------------------
ABOUT ME
NICKNAME: Drake
IN-GAME NAME: ErikaTheWild
FRIEND CODE: Private (for now)
In-Game Age: 14
MAIN DRAGON: Adult Flightmare - Wisp
FAVOURITE DRAGON CLASSES: Stoker class and Strike class
FAVOURITE DRAGON SPECIES: Was once Monstrous Nightmare, now it's Deadly Nadder
ALL DRAGONS: * Wisp - Adult Flightmare
* Spike - Adult Deadly Nadder
* Boulder - Gronkle Hatchling
GENDER: Female
FAVOURITE IN-GAME THINGS TO DO: Flying, exploring, fishing, getting new dragons, experiments, 'destroy the enemy ship' events, and racing.
FAVOURITE SCHOOL SUBJECT: Tech
FAVOURITE ACTIVITIES: Swimming, flying, and drawing.
FAMILY: 1 Little Brother, 1 Mom, 1 Dad, 3 Fish, and 1 Cat.
(VIKING) FAMILY: Younger brother: Draco
Wed, 07/08/2020 - 08:22
#2
Hello earth .... Nope my little world better *evil laughing *
I used to love silver and still watch her sometimes, and I Love Hishe!!!! Especially the villain pub
__________________
Current art thread ~
http://forum.schoolofdragons.com/content/light-fury-art
Hey. Wanna scroll through here.

cosmos by sokhi ​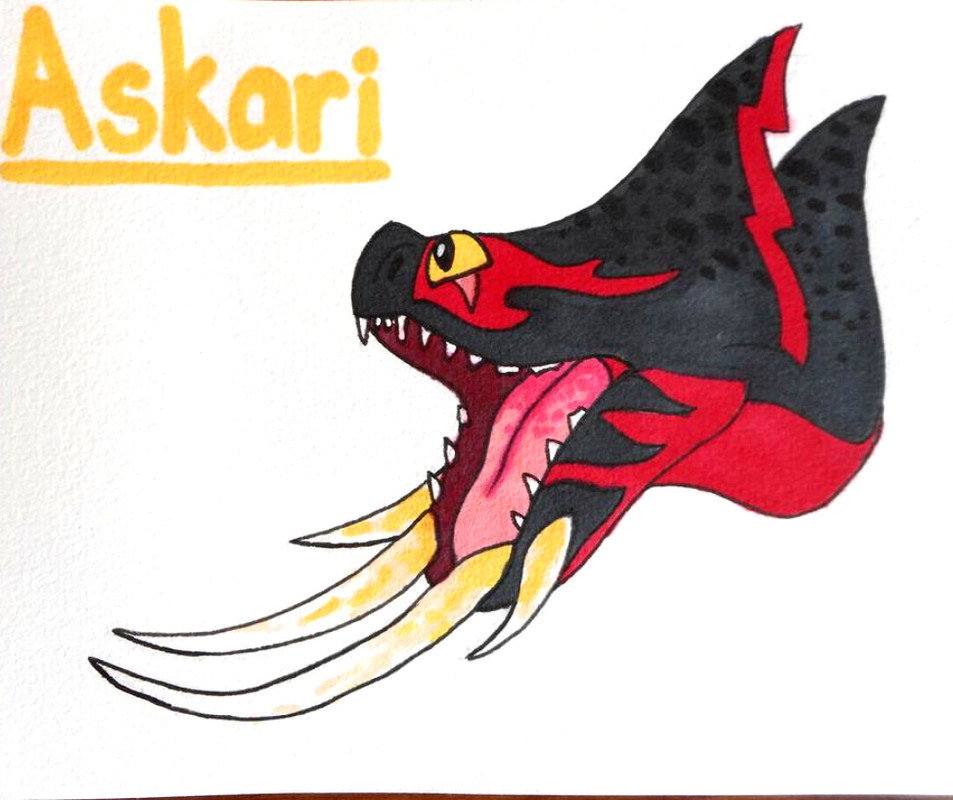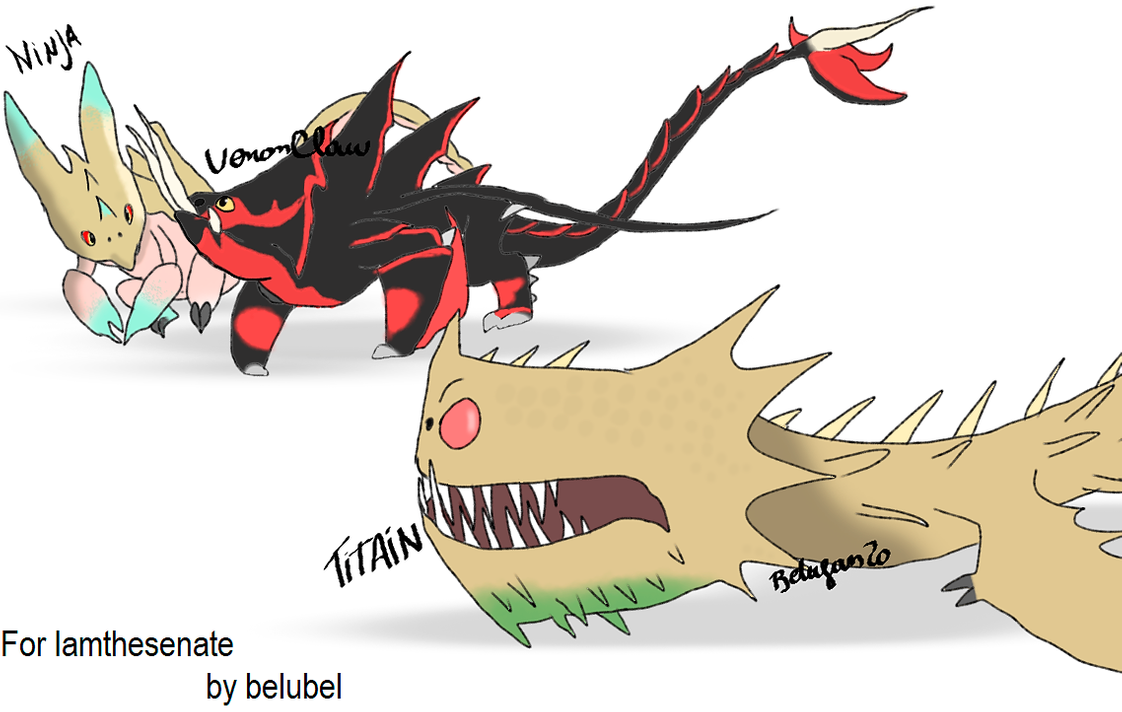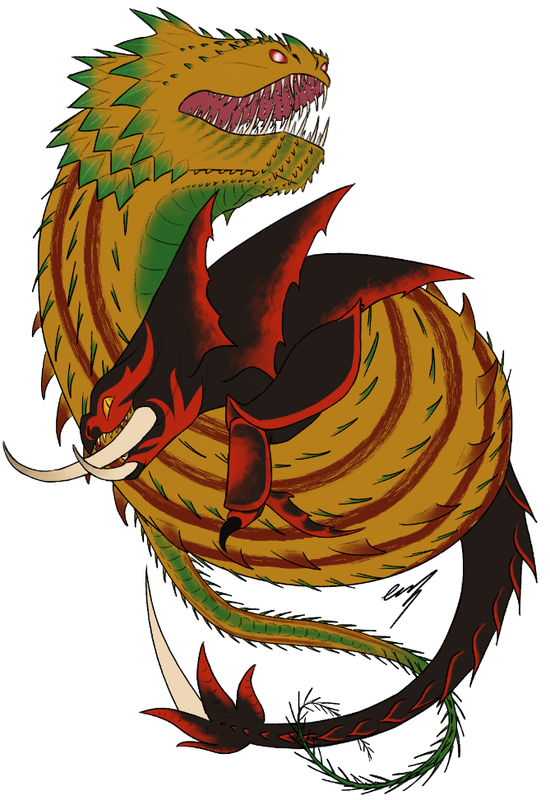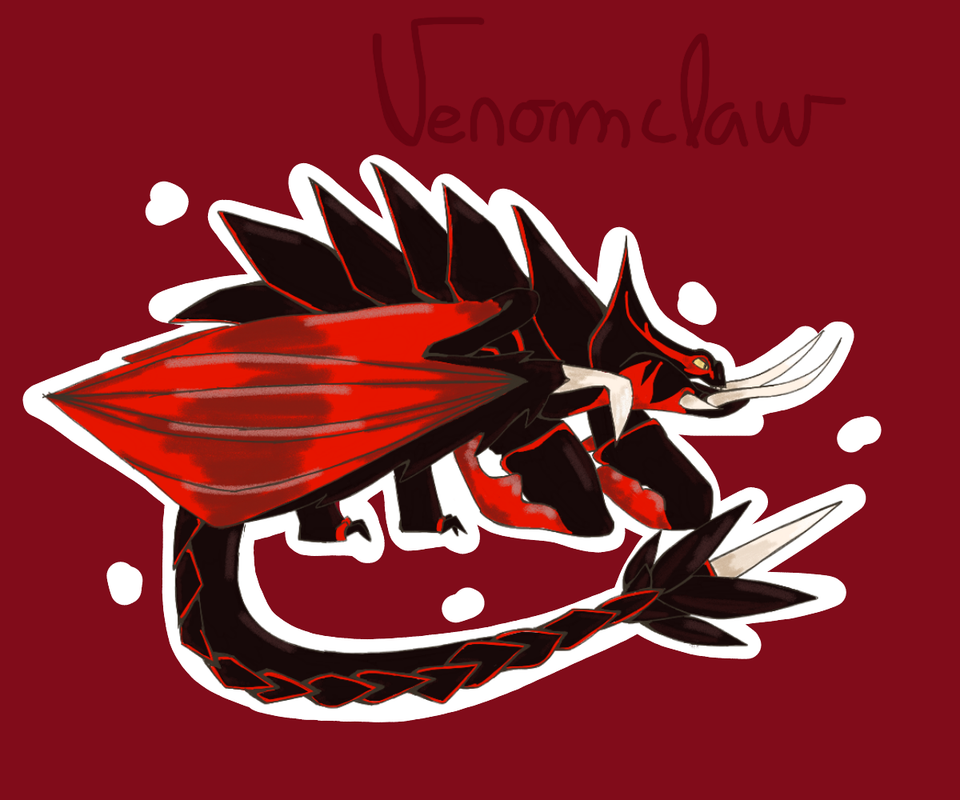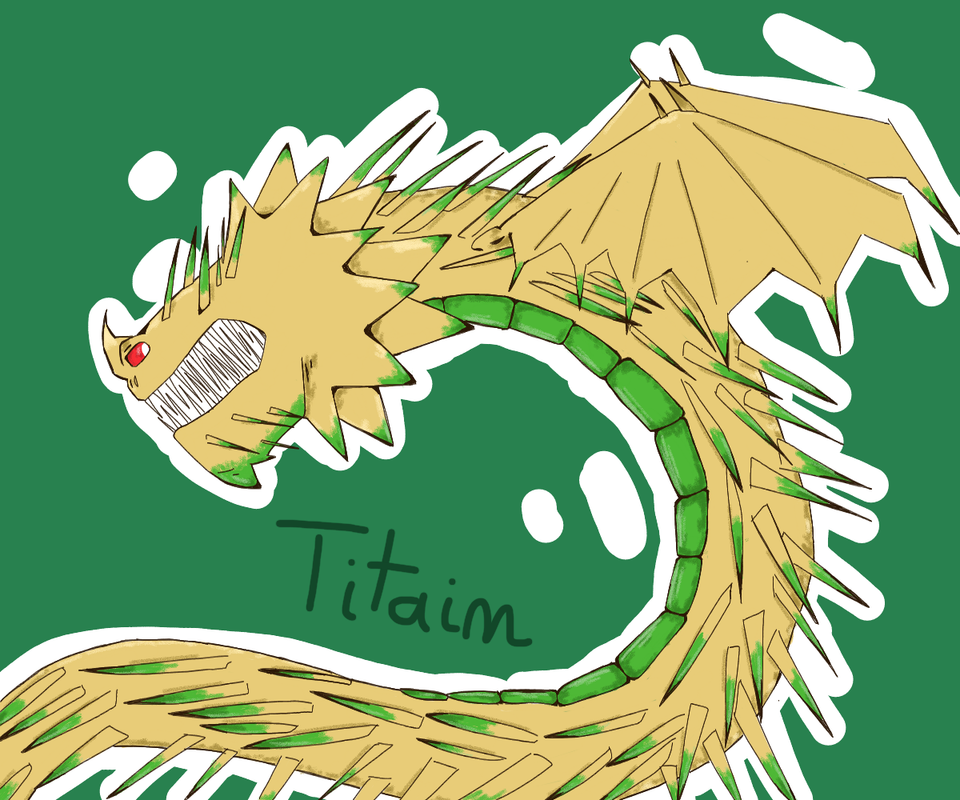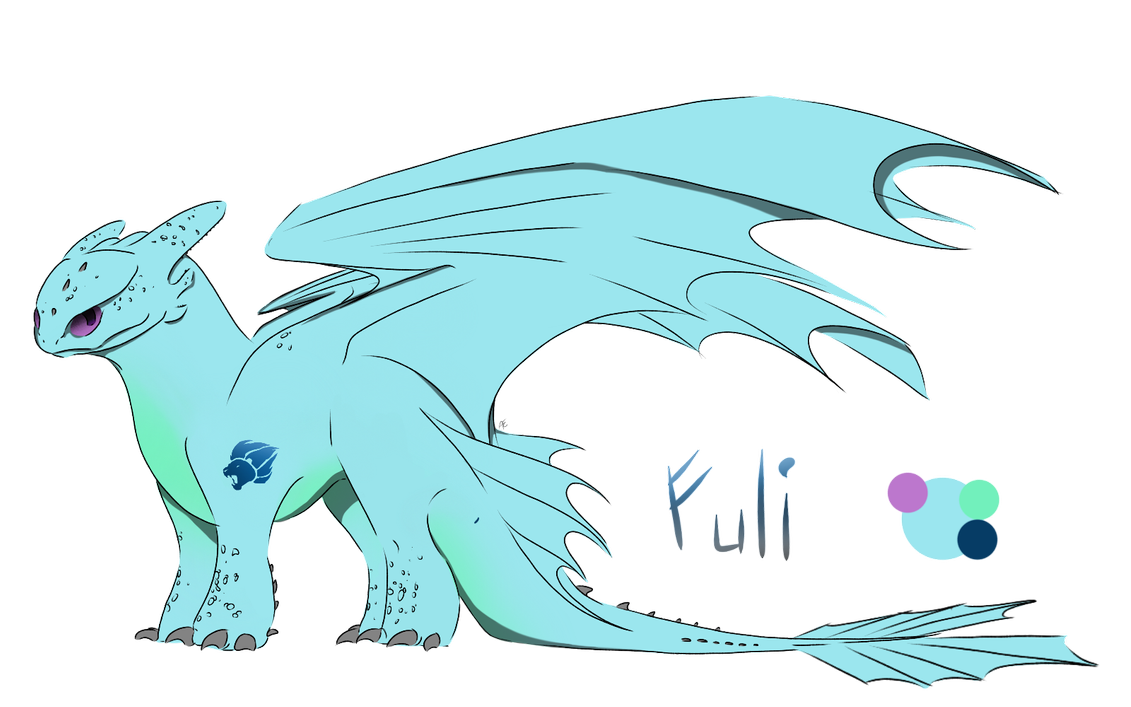 Titan and askari. I can't remember who did this so if it was you tell me.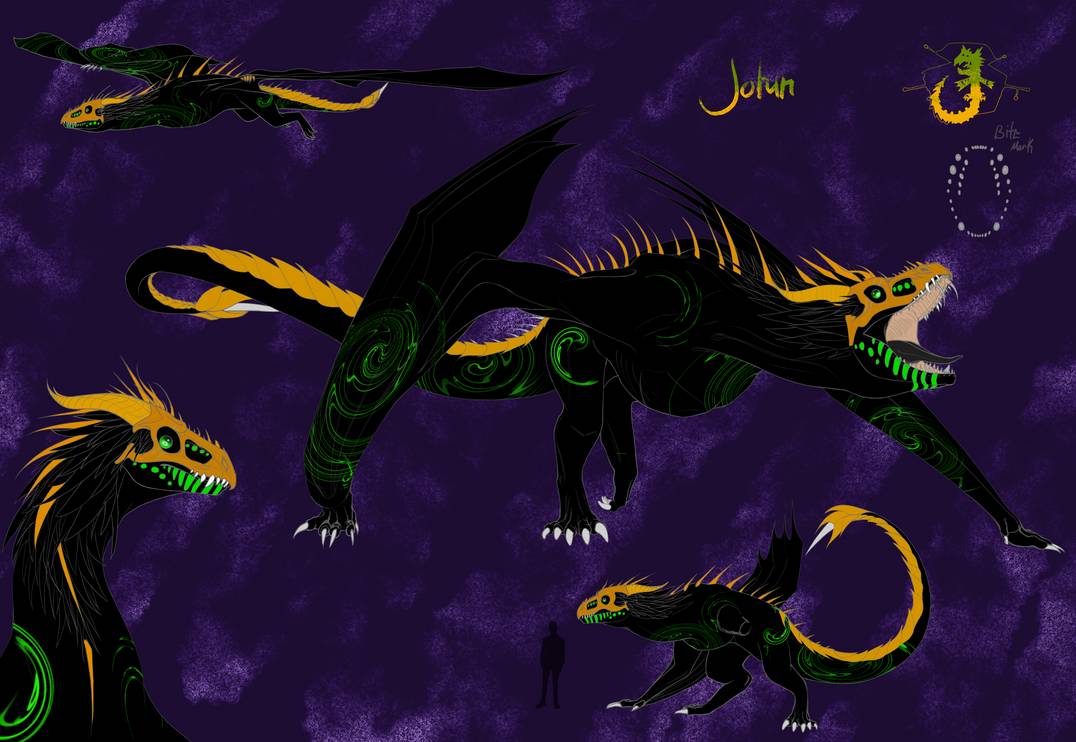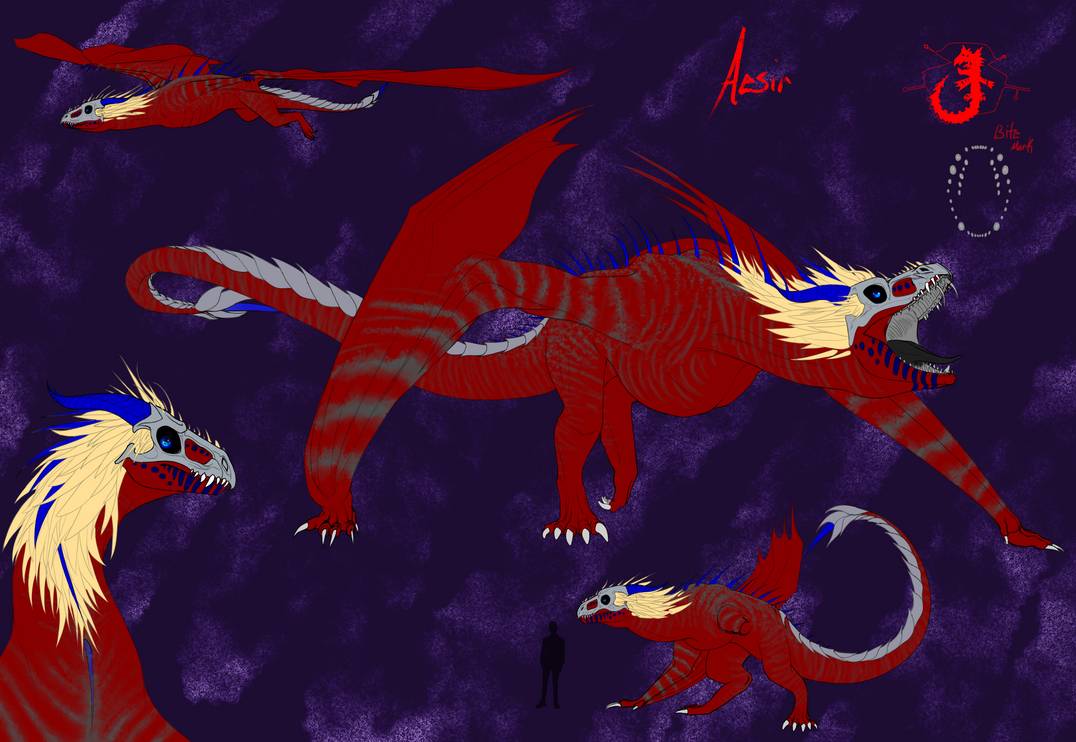 Jotun and aesir ,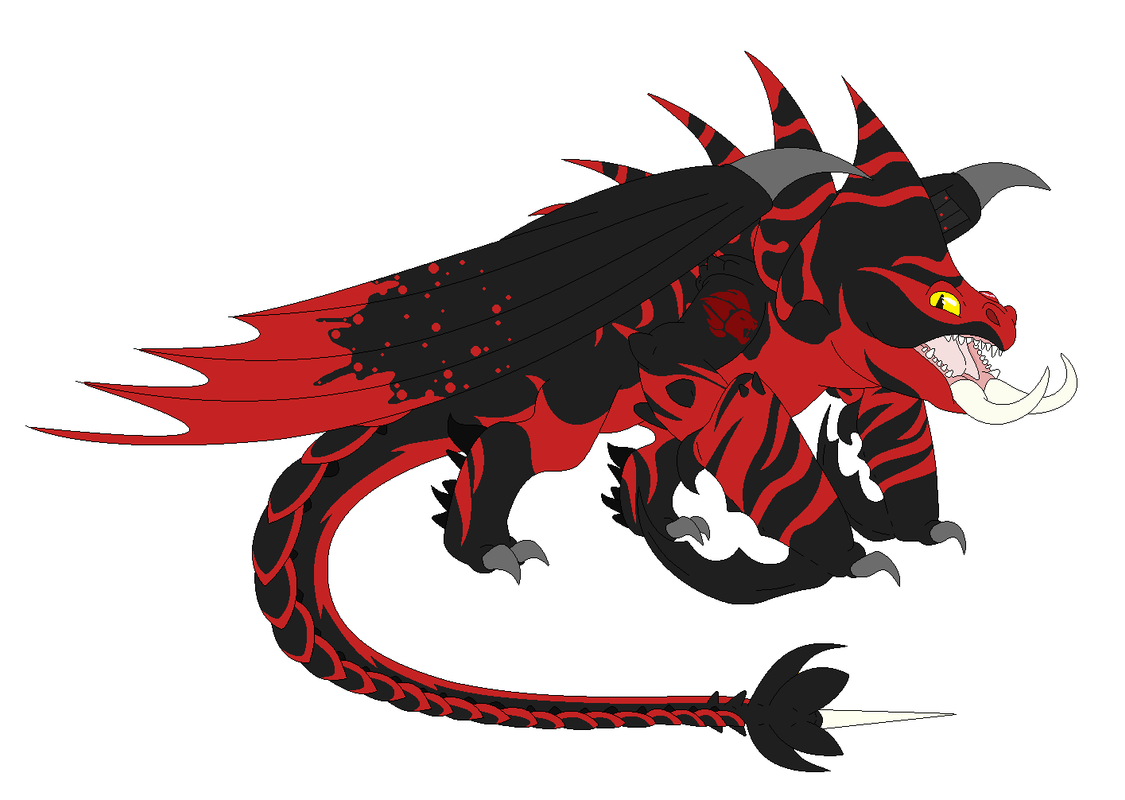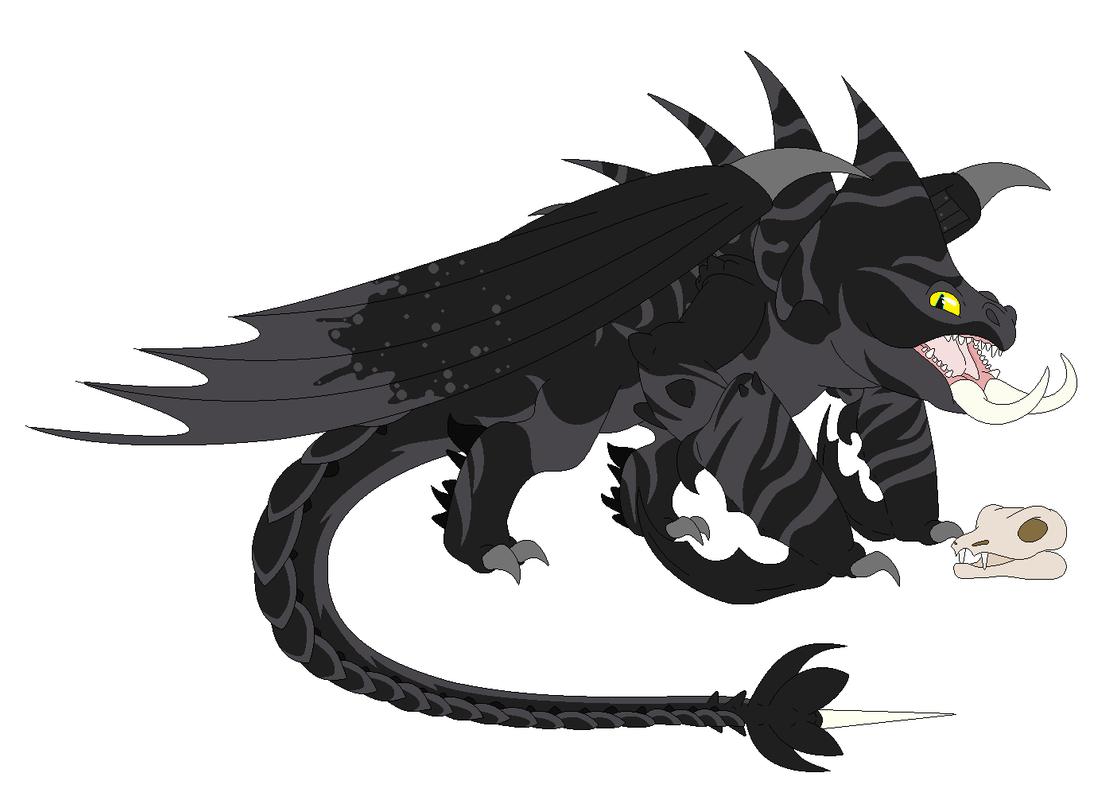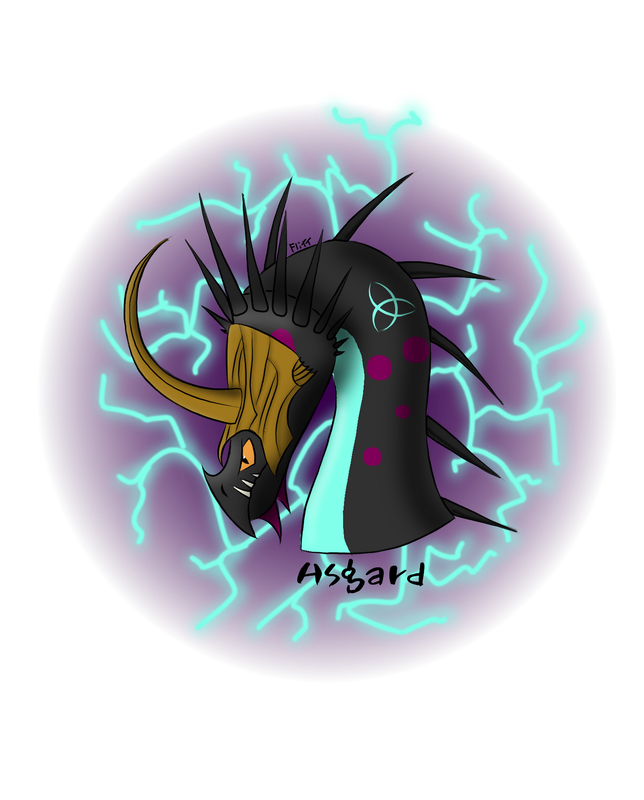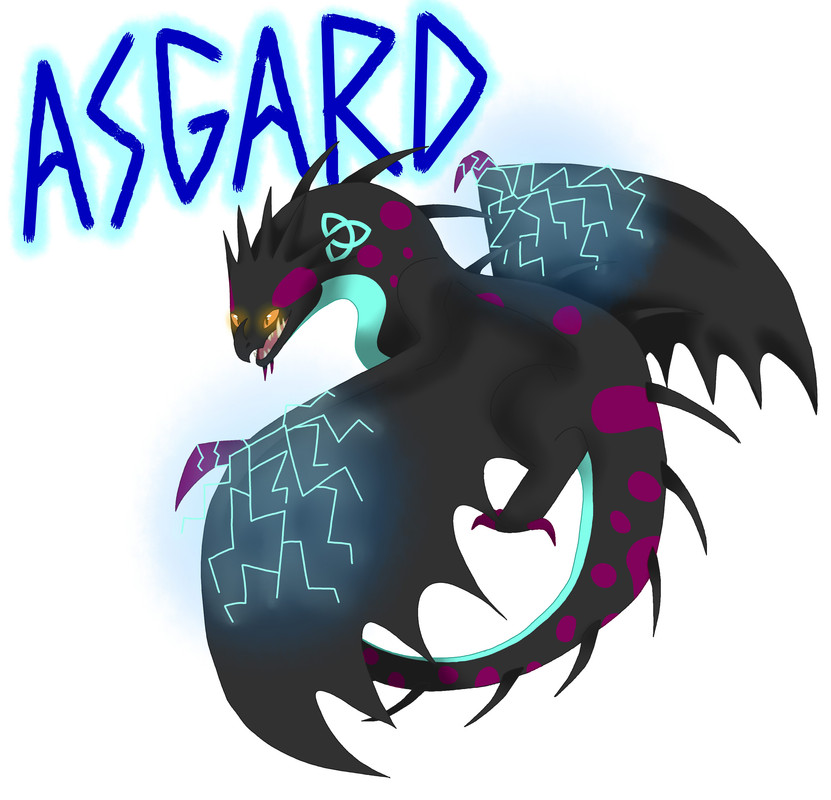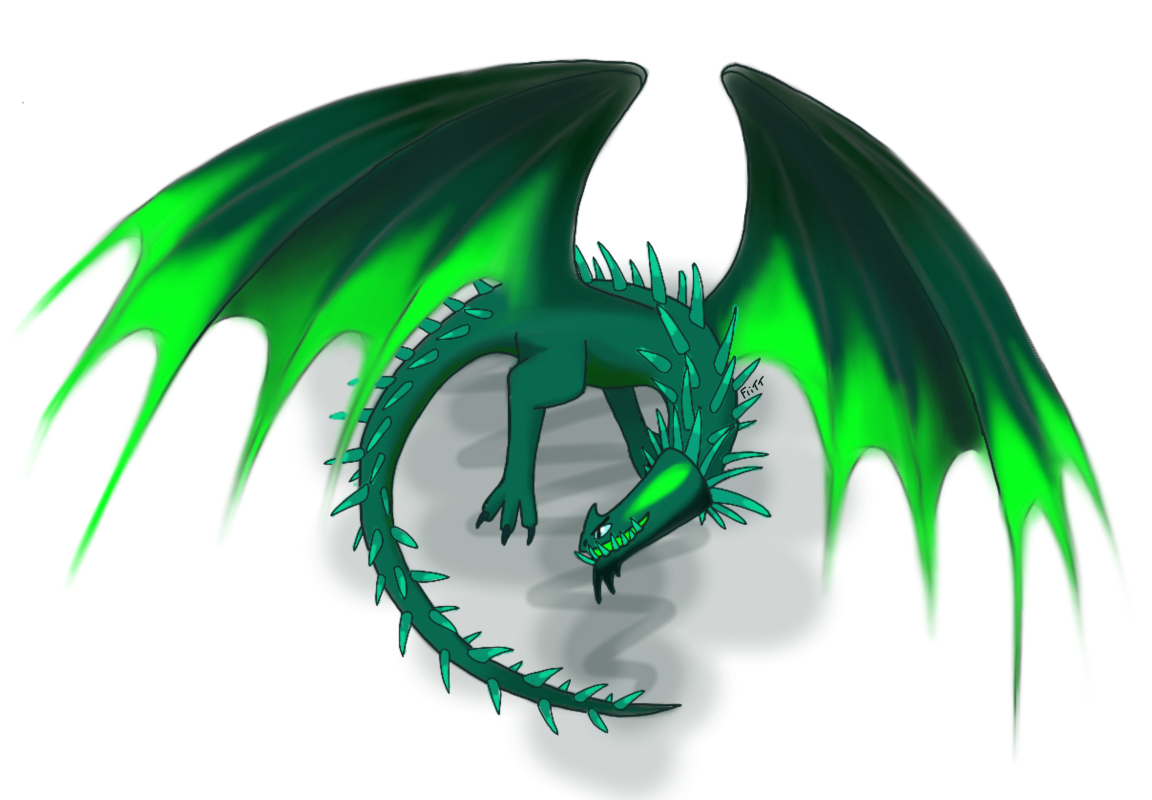 revenger.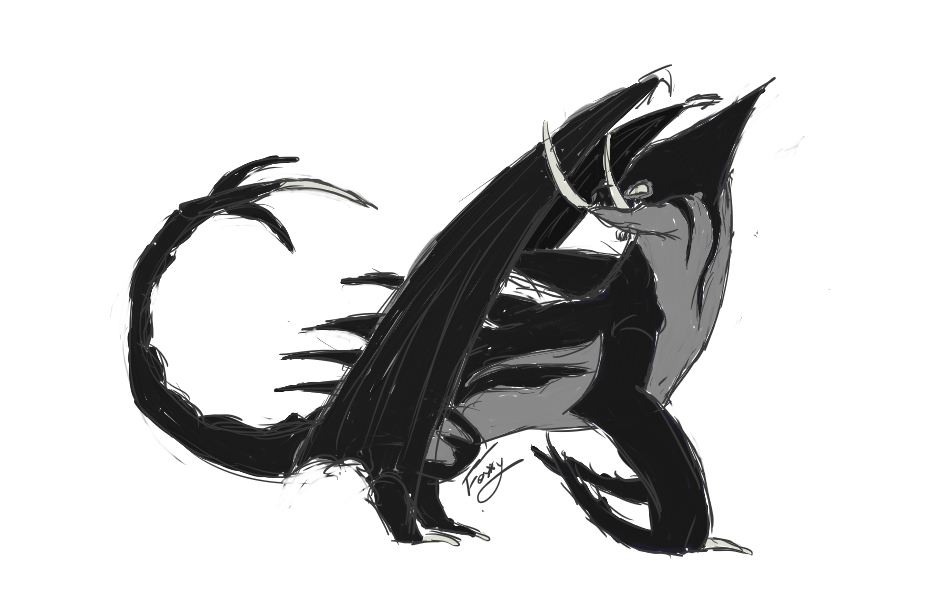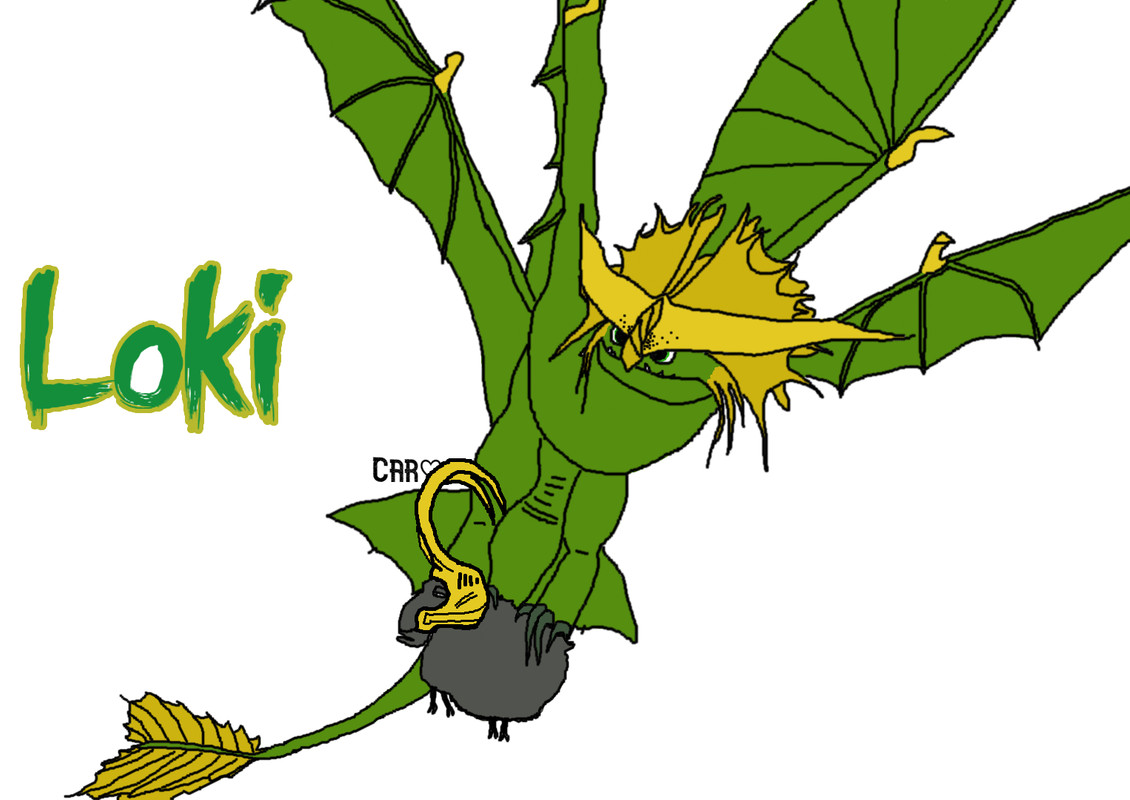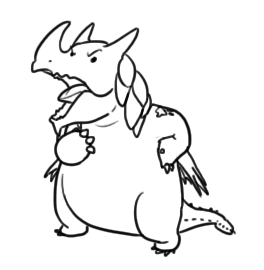 skully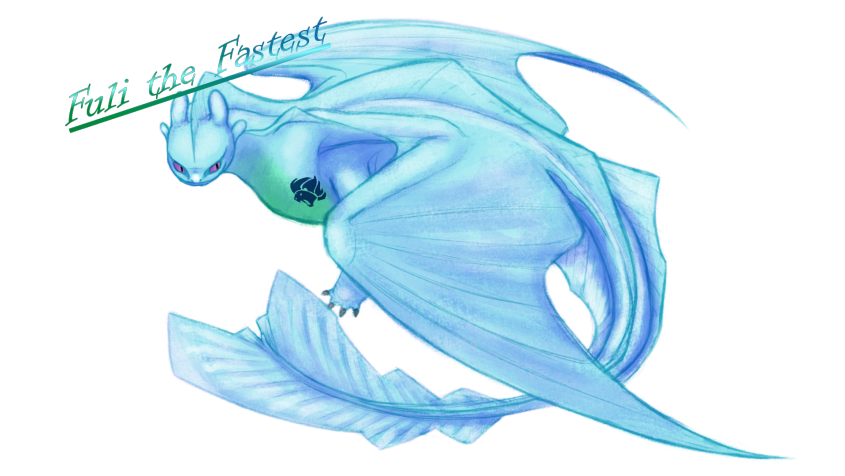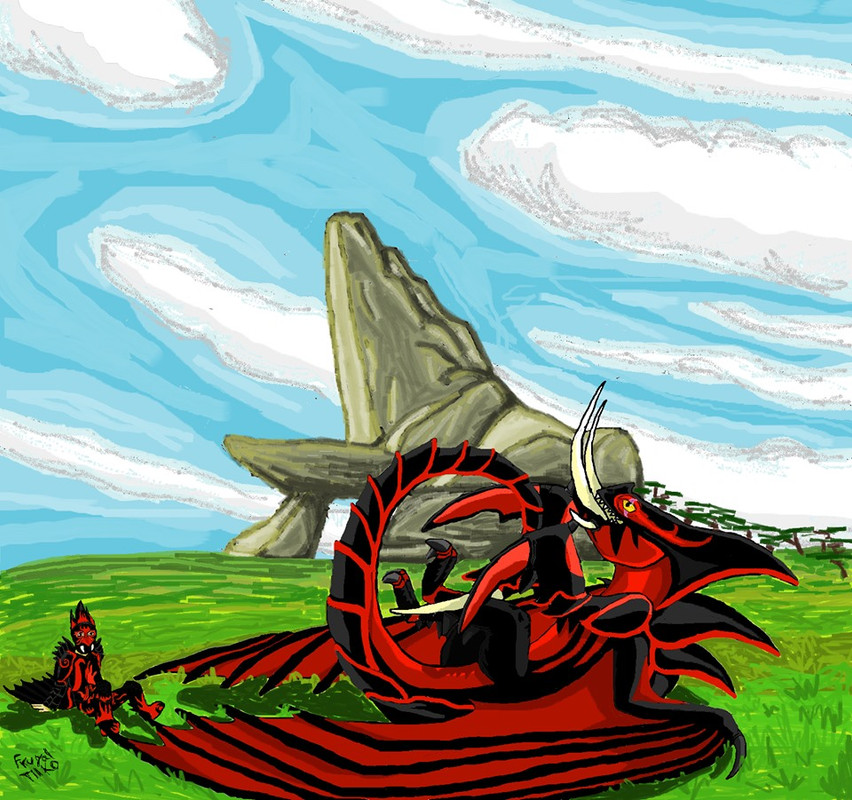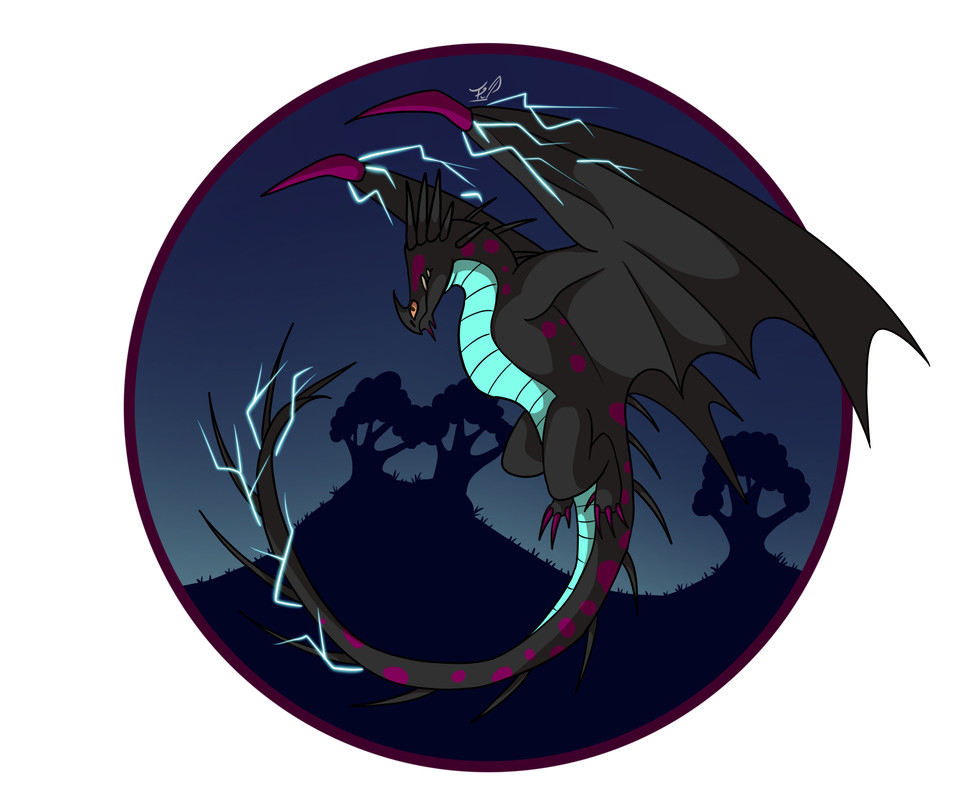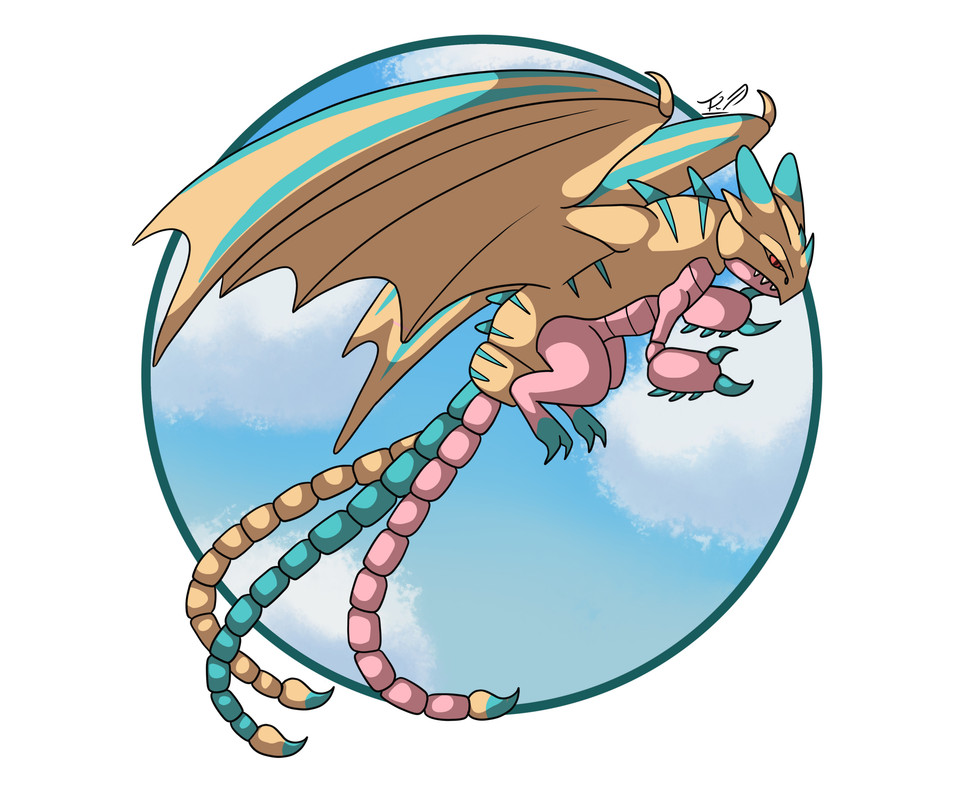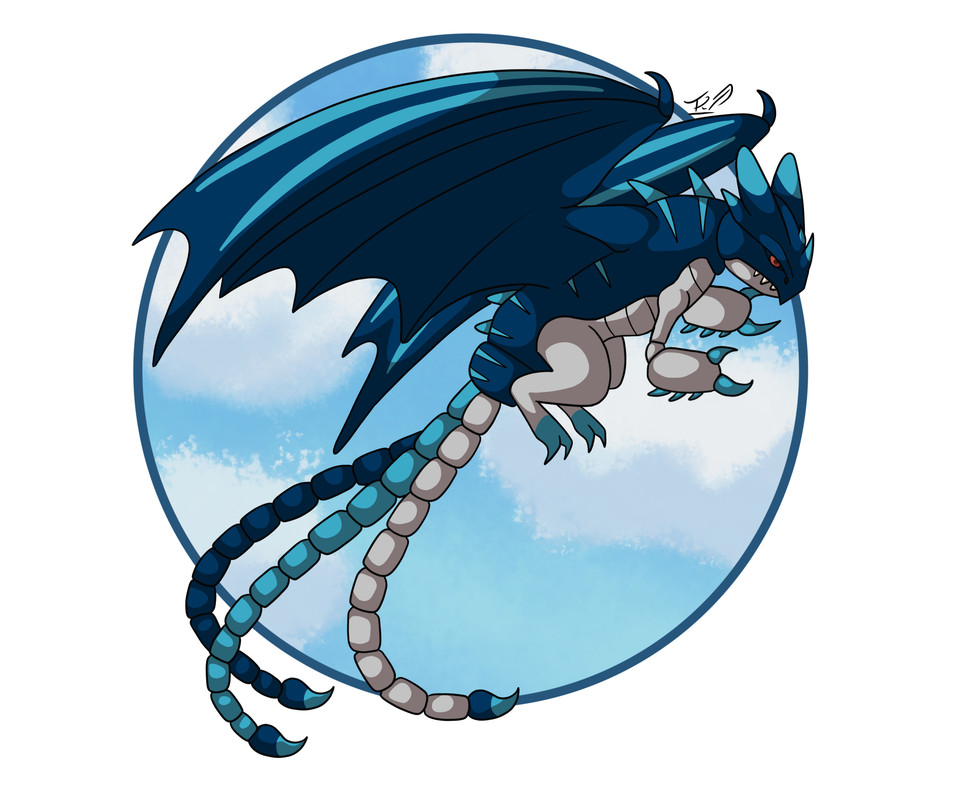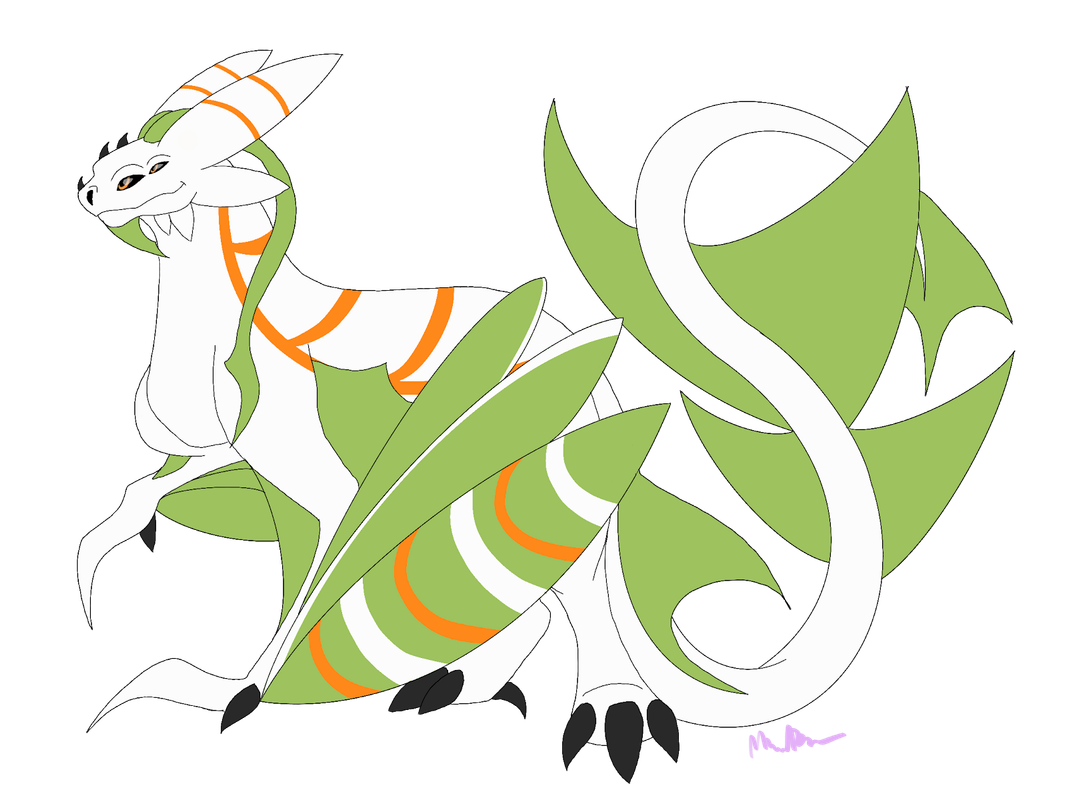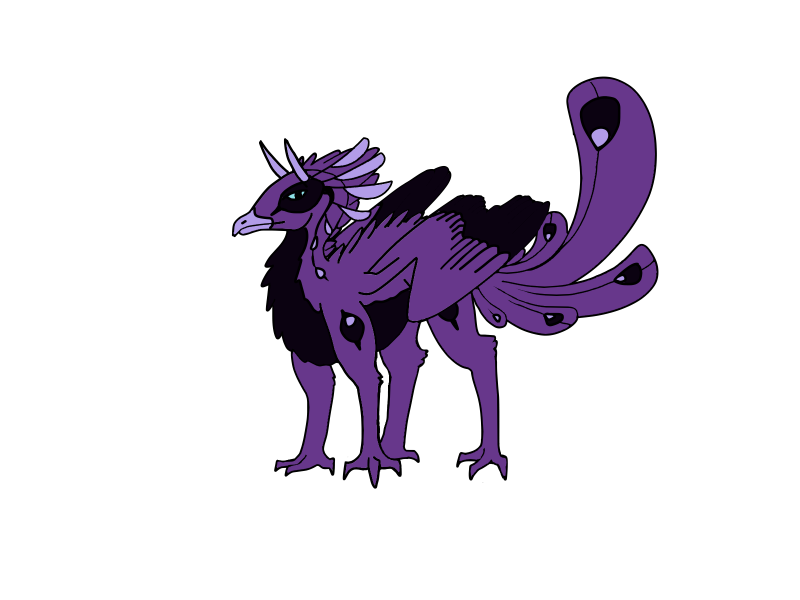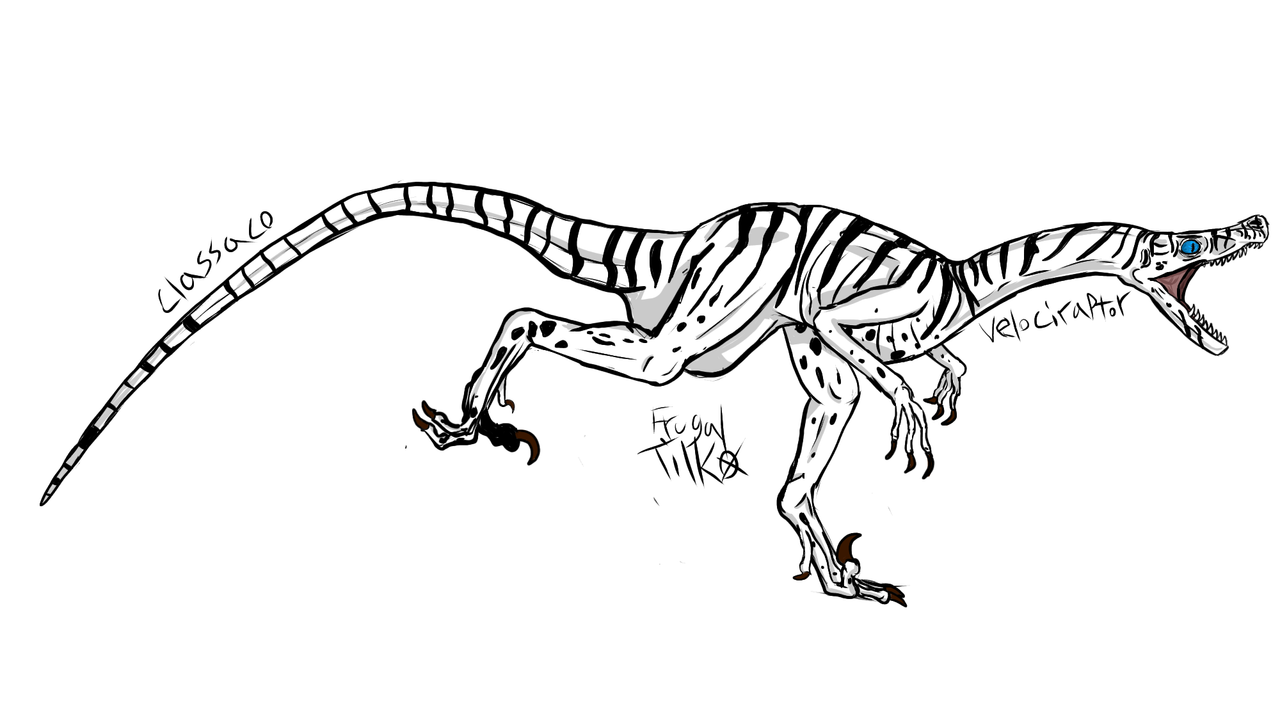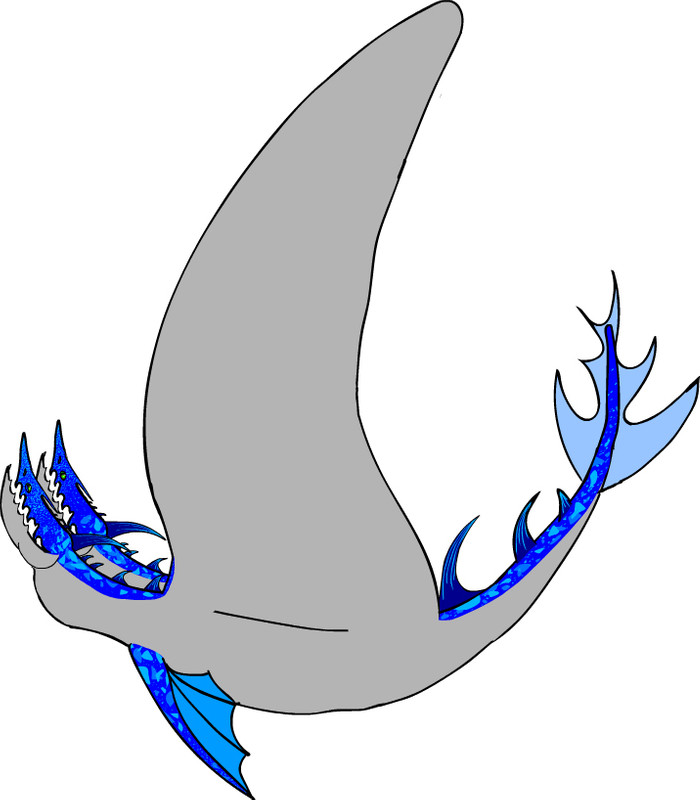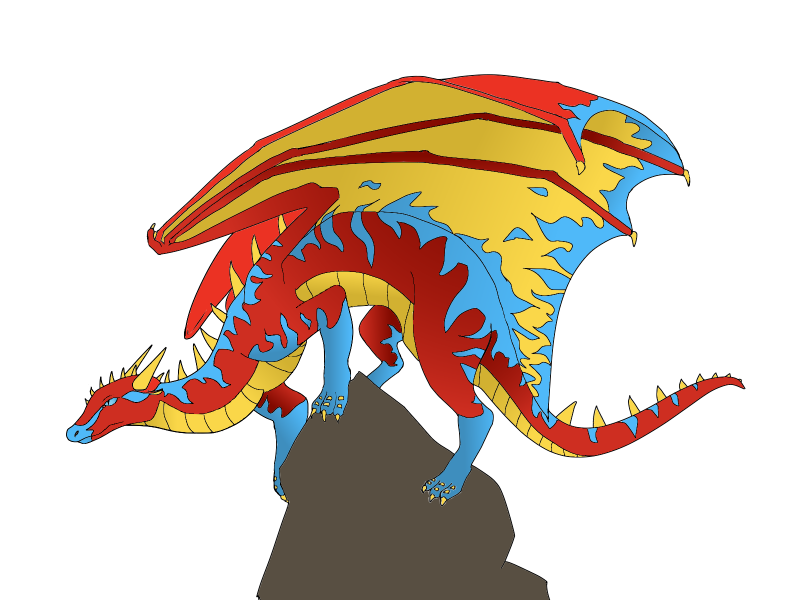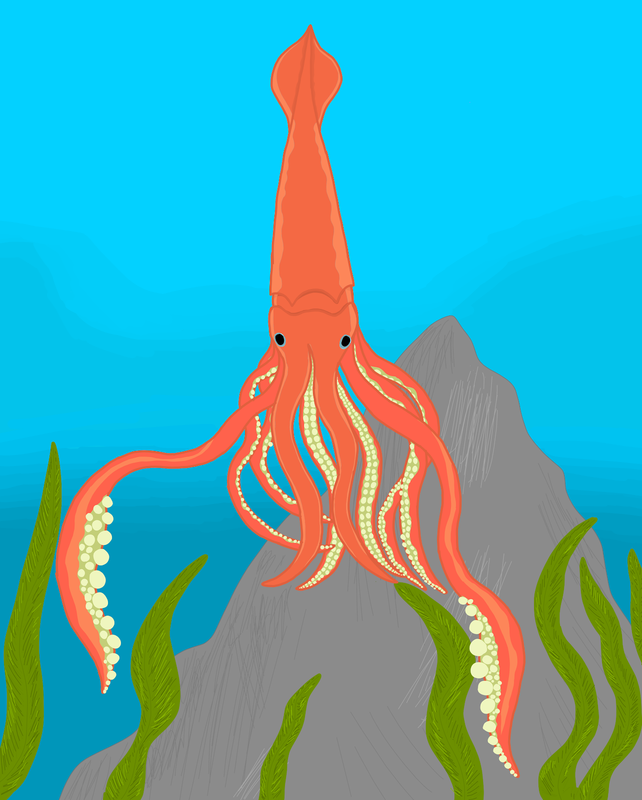 A bit about me!!!!
Clan - tribal kyber racers ( leader)
In game name: gourmandcosmo the seeker
Favourite color: magenta
Favourite animal:tiger(I like all animals even bugs and snakes!)
Favourite dragons: deathgrippers(I love them),furies,sand buster,storm cutter
Least favourite dragons:deadly nadder,seashockers
Favourite Dragon class:strike
Least favourite dragon class:tidal
Age: not as old as many people on here, but it's none of your business
Religion: roman Catholic
Favourite movie characters: emporer Palpatine, toothless, loki, Diego( Ice age), scar, the doctor, river song.
How many dragons do I own?: 267
I love art
favorite movies.....
ok then I'm a movie buff.
1. Star wars trilogy
2. HTTYD trilogy
3. MCU(only the films, i don't like comics sorry)
4. Ice age
5. Disney films
6. Doctor who( not a film but...)
Thu, 07/09/2020 - 16:13
#3
NIGHT FURY!!! GET DOWN!!!!!
JackSepticEye
Markiplier
LordMInion777
Muyskerm
These are the boys that I watch when I need a good laugh.
__________________
Signature quotes, pictures, and memes are still being improved.
WELCOME TO MY SIGNATURE, I HOPE YOU ENJOY IT!
(This section has been edited as of June, 27 2020)
STOP! Before you read on, if you are easily offended and believe that all this garbage that's happening across the United States is good, then I suggest you skip this section of my signature.
So, as most (if not all) of us know: So called "Peaceful protests" are happening all across the main cities across the United States, people are kneeling down to black people as if they are gods and doing whatever they tell them to do. It's wrong, It's all wrong. The protests have went from peaceful to taking over and raiding police stations, and kneeling to the main cause of these issues is not making things any better. Now don't go thinking I'm a racist because I am not, (I happen to be friends with a few black men) I am a realist (as my dad would say) I believe that no matter if you're black or white, you should have to work for the things you want or own and you should respect those who are worthy of it. These people who are rioting and destroying American history are idiots who think that they can erase the past as if it was their search history; but, just like their search history, History itself can't be erased. There will always be someone who knows it and will teach it to others. The "Black Lives Matter" movement is pointless, Most "Black Lives" are gangsters/thugs or rap.ists or murders or etc. There are some black lives that are good though. The black lives that work for their family and know what's right and wrong are the ones that matter and deserve a respectful handshake and pat on the back. However the ones who are out causing problems and smoking the day away don't deserve anything, as well as these people who are supporting them. Police brutality. I know it exists and I know it happens. I know that what happened to George Floyd was wrong and those former officers got what was coming but, everytime a black man is ki.lled by the police doesn't mean it's police brutality. Take a look at every black man that was arrested or ki.lled by the police: They argued with the police and spat profanities in their face, some even tried to run. Because of this the police have to assume they were doing something illegal because they are running from the law so they arrest them. Most of the time when the police try to arrest them, they fight back and try to run, in doing so the police have no choise but to fire on them. So, the so called "Police brutality" is mostly caused because of the mistakes that the person made when in the presence of the law. The percentage of black de.aths: Gang related vs. Police rated. This has been brought up on the news many times within the past few weeks. 95% OF BLACK DE.ATHS ARE CAUSED BY GANG WARS!! I've heard it enough that I can hear it in my sleep. People want to blame the police and make them appear as racists everytime a black person is ki.lled. In doing this, everyone who doesn't know the truth believes that the lies that are thrown around is the truth. The "Defund The Police" movement is just as bad as "Black Lives Matter". If it weren't for the police, the nation would have went up in flames a long time ago and some communist country like China or North Korea would have nuked the crap out of us and taken over. The police need more funds and better training so they can keep law and order in the country.
All of this is slowly going to erupt into one big Race War. A second Civil War. Soon the nation will be in flames if nothing is done to stop it.
(Newest bit below)
There are two types of people in America: The good, working people and the bad people who think that everything should just be given to them, and they're slowly taking over most of the population. See, in this nation if you're not black, not LGBTQ, or not supporting any of those movements then you are considered politically incorrect. (Again, I'm not a racisit and I'm not a se.xist. I have friends of all kinds) I believe that it doesn't matter how you look or what you believe in, as long you are a good, working, and law abiding citizen then you are a good person. Anyone who thinks "Oh this happened in the 1800's and their decendants have to pay for it" should have some kind of lesson on how to let stuff go. It never happened to them so why should they be so mad about it? They shouldn't. Simple as that. These types of people were never taught right from wrong, therefore they believe that they are always right, no matter what. Most of this type of mentality is in the movements I meantioned above. Something Morgan Freeman said: "The way to get rid of racism is to stop talking about it. Simple as that. I'll stop calling you a white man and you will stop calling me a black man, and we know each other by our names and not our race." (That's not exactly what he said, I tried to get as close as I could) Anyway, it's the same with everything else, if we would all just forget about everything negative and forgive each other and go on with our lives without conflict. Negativity and conflict will only make things worse.
(I'm taking votes as to whether or not I should make a Forum Post about this. At least 10 votes will decide)
This is a song called Amercan Dreamz by Tom Macdonald. I do not own this song. All credit goes to the artist.
We're makeing murderers famous,
They kill a bunch of kids and get on all the front pages.
I don't know none of the victims,
I know the guns in the system are from the ones who are dangerous.
It's become entertainment,
We got T-shirts and posters covered in murders' faces.
We got movies gettin' made where trained killers the savious,
And parents leaving kids alone with guns in the basment.
Would you pull me from a burning car,
Or run to get your phone so you film it yelling World Star.
A gun don't make a soldier with a purple heart,
A gun cannot protect us if we don't know where our morals are.
Students fill the classes and the graves,
And you claim it's a conspiracy to take your guns away
All the families torn apart and trying to ask why their son deserved to d.ie in his desk in his class...
We don't want a politician,
Making money off of bullet holes.
They're digging our graves,
The home of the brave has gone up in falmes
Give a f*** about the system,
We're not doing what we're told
The land of the free, is armed to the teeth.
American Dreamz...
We're distracted by free pxrn,
and compilation vidoes of puppies and kittens.
While our childeren use the internet to bully one another,
An then purchase ammunition.
So addicted to your phone that you ignore the kids and never give them any supervision and you wonder how they ended up with life inside of prison.
We mourned a dead gorilla but don't care when it's a person.
We're forgetting that we're human,
We're angry that chickens are being locked up in cages.
And then we forget we do the same thing to kids in our institutions.
When they ask you about stupid stuff you tell them they should google it.
Then you wonder why the troubled youth are homicidal lunatics.
You think it's tragic when a shooter kill a student,
But then say it's all a plan for them to change the constitution.
We don't want a politician,
Making money off of bullet holes.
They're digging our grvaes,
The home of the brave has gone up in flames
Give a f*** about the system
We're not doing what we're told
The land of the free is armed to the teeth,
American Dreamz...
Yesterday will be the same as tomorrow.
If we don't wake up today.
We don't want a politician,
Making money off of bullet holes.
They're diggine our graves,
The home of the brave has gone up in flame
Give a f*** about the system,
We're not doing what we're told
The land of the free is armed to the teeth.
American Dreamz.
Thanks to ToothlessColdNight for the amazing profile picture of the two of us <3
I support all our heros, they protect us and sacrifice their lives for ours day and night. Thanks to you all, because of you, we can we rest easily.
I am Tristen, I'm proud to say that I will always respect and support our heros.
I am a Cross Country runner, a biker, a guitarist, a pianist, and a bassist. I hope to excell in all things I set my mind to doing.
I am also I follower of our Lord and saviour, Jesus Christ.
My SoD name is BlizzardTheBezerk
My nicknames are Tris, T, and Blizz
My usual in game look
My favorite movies are HTTYD 1 and 2, Real Steal, Pacific Rim, Pacific Rim Uprising, Rampage, all the Fast and Furious movies, The Waterboy, the new Power Rangers movie, all the Star Wars movies, and a ton more i dont remember.
My favorite TV series' are RTTE (race to the edge), DoF (defenders of berk), Trollhunters, Arrow, A Series of Unfortunite Events, Star Wars The Clone Wars, The Dragon Prince, Ragnarok, and Lucifer.
My favorite kind of music is Hard Rock, Heavy Metal, Southern Rock, 80's rap, Some of todays rap, and 80's rock.
My favorite music artists are Shinedown, Godsmack, Alice in Chains, Disturbed, Van Halen, AC/DC, Warrant, Guns n' Roses, Aerosmith, Foreiner, Nirvana, Foo Fighters, Kid Rock, Moccasin Creek, Bad Wolves, Dire Straights, Apocolyptica, Linkin Park, KoRn (some of their songs), Metallica, RHCP (Red Hot Chili Peppers), Extreme, Queen, Nickleback, Bon Jovi, The Cranberries, 2pac, The Beastie Boys, The Fat Boys, Vanilla Ice, Eminem, and Tom Macdonald.
Currently without a clan. I am open to invites for a while until my mind is set on where I wish to be.
All my love goes to ToothlessColdNight, the best GF ever! <3 cx
Pictures, Quotes, and Memes
"Say what you will, we all have opinions and theories. You keep yours and I'll keep mine, don't hurt me for them and don't hurt others for their's."- Me
"The minute you think of giving up, think of the reason you held on for so long"- JackSepticEye
"Enjoy who you are and find the people who will like you for who you are, don't change yourself just to fit in. Fit in where you're meant to, not where the world wants you to."- Me
"We all bleed the same color when you cut through the flesh"- Moccasin Creek feat. Bruce Kulick and Twan D
"You can do anything you set your mind to, man"- Eminem
"The truth is, you don't know what's going to happen tomorrow. Life is a crazy ride, and nothing is guaranteed"- Eminem
"Before you judge someone, walk a mile in his shoes"- Eminem
"You can make something of your life. It just depends on your drive"- Eminem
"Stay away from negative people. They have a problem for every solution"- Albert Einstein
"I've failed over and over again in my life. And that is why I succeed"- Michael Jordan
"The problem is not the problem; the problem is your attitude about the problem"- Captain Jack Sparrow
"...No matter what others think, it's your life, go on with confidence" - Joker
"Nobody can hurt me without my permission"- Mahatma Gandhi
"A leader does the right thing when others are doing the wrong thing, be a leader and do the right thing, create a good example for others to follow"- Robert W. T., my dad.
"Be strong, but not rude; be kind, but not weak; be bold, but not bully; be humble, but not timid; be proud, but not arrogant."- David Draiman from Disturbed
"You've got two choices; you could either complain about it, or use it as fuel to make you a better person"- Brent Smith from Shinedown
"Don't Be Delicate, be Vast and Brilliant"- Brent Smith
"Devistation is only negative if you learn nothing from it"- Brent Smith
"Be good. Be good to each other"- Brent Smith
"You know what is truely awesome...Telling the person next to you that you love them."- Brent Smith
"Sometimes you have to except when someone doesn't feel the same about you."- Mazikeen "Maze" Smith from Lucifer
"People don't arrive broken. They start with passion and yearning till something comes along disabuses those notions."- Lucifer from Lucifer
"Fear kills your ability to see beauty"- Will Smith
"Fear is not real. It is a product of thoughts you create. Do not misunderstand me. Danger is very real. But fear is a choice"- Will Smith
"Dont' chase people. Be yourself, do your own thing and work hard. The right people, the one's who really belong in your life, will come to you and stay"- Will Smith
"Lies run sprints, but the truth runs marathons."- Michael Jackson
"The only place where SUCCESS come before Work is in the dictionary."- Words of Wisemen on Instagram.
"We are all perfectly imperfect..."- Sully Erna
Shinedown, my favorite band.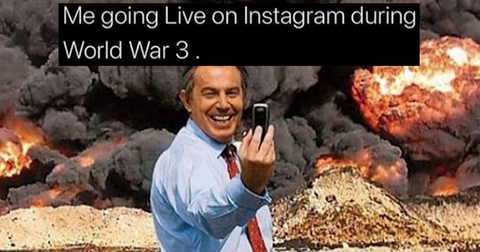 (Relateable XD)
(Also relateable XD)
(RIP StanLee)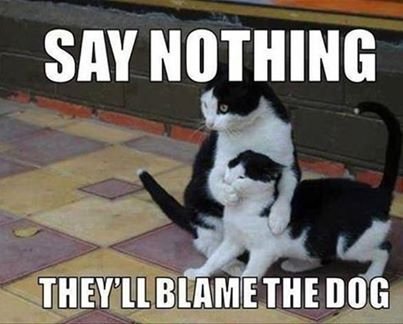 Dont' be Delicate, be Vast and brilliant-Brent Smith.
Who's online
There are currently 15 users and 94 guests online.