Tips and Tricks to Get More Candy
1. 2 Ships per battle event- So we all know that every other hour there's a battle event that gives you candy. But say you're on a highly populated server and the battle finishes quickly. If you close SoD and reopen it, it has a good chance of putting you into a different server. More likely than not, they'll still be doing their boat fight and you can join in. You're most likely not going to rank high in the second battle, but it still gives you extra candy
2. More candy per gem- For a while I was spamming my sheep to get candy from my gems when I remembered the Dreadfall chests around the islands. I went to the 50 gem one and I received 75 candy from it. Only once have I gotten 50 candy and I have never gotten lower than that. Once I even got around 100. This may seem pretty expensive but if you think about it, if your on mobile you can watch an ad every hour to get 10 gems. Which means every 5 hours you can get at least 50 candy
3. Quests- Every now and then, Jump start publishes a knew quest which gives you an INSANE amount of candy. I usually check every battle event around new Berk to see if there are any new quests.
4. Dragon Tactics- Now you might be thinking, "Piggy that's not a trick. It tells you that in the instructions." You're right but since it only gives you 10 or so candy per level, most people don't even bother. I strongly encourage doing them since the candies add up after a while and those measly ten candies, like the gems from number 2, add up VERY quickly.
that's all for now but I'll keep you updated on any more tricks and tips I find. Feel free to leave your strategies to get more candy below.
Sun, 10/13/2019 - 18:20
#3
Lucky you!   - Me and (many I
Lucky you!
- Me and (many I guess) other players - are stuck on the third quest (that should give 150 coins) for the failed synchronization error)
- I got several times a bugged ship during battles, it doesn't take damage and you fail, or worse, it get stuck forever at the end so you don't even get the defeat prize. Tip: if you see a ship is not firing back at you players, it's bugged. Don't waste time and reload mmo to get to another server.
- Dragon Tactics will freeze randomly when I'm activating some skills on my dragons, or on the enemy turn. Today in 1h and a half I was able to complete only 2 levels! After having to forcefully shut down the game and reopen it several times. After the third time it freeze when I was doing the third level I just called it a day. Now I read around that you can get your viking's levels wiped out, oh my.
So yes, your tips would be totally reasonable if this was a functional game. instead they release an update ONLY on ONE of their several platforms, and it full of bugs. I usually play on tablet, the gem ads and ads for shorter stable missions would be a huge help in advancing in the event, but who knows when I will be able to access it again.
Mon, 10/14/2019 - 00:30
#4
A wild outcast has appeared!
Then you must be one of the luckiest players because good god, this is the glitchiest update I've ever had to deal with in years:
Thunder Run Racing rarely opens to me so only yesterday I finally could play the Dreadfall Races

Battles Events won't even work for me so I'm missing out on the only 100% repeatable way of getting lots of candy

Speaking of Gems, hadn't I bought a Snow Wraith for Stable Missions sake, I would've been more afloat than I am now because they deliberately removed the Gem Stable Missions (except Long Night Flight for MEMBERS) and they will only return until January 1st, 2020

With the solution for the Return of the Dagur quest found rather recently, I stayed days without being able to accept that quest

Dragon Tactics: Goes well for the first two elvels then they glitch up on the 3rd one, and worse, it's reported that Dragon Tactics is the cause of numerous players to get their levels backed up
And worse, we have a Wiki to update and the game isn't doing that much justice to us, instead, it's being one giant butt to us.
Mon, 10/14/2019 - 11:12
#5
...
About the gem stable quests:
Do you mean they're not putting them back until January 1rst? If so, do you know why they are doing this and how did you find this out?
Mon, 10/14/2019 - 13:03
#6
A Disturbance in the Force!
...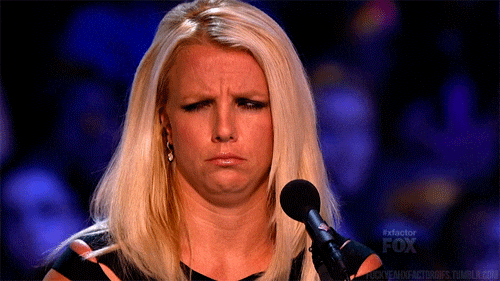 ... That sounds... pretty (greedily) pathetic on their (the devs) part.
Mon, 10/14/2019 - 13:16
#7
A wild outcast has appeared!
Might as well say it: no, it wasn't achieved by hacking or any malicious cheating program.
I'll respond to you in a private message.
Mon, 10/14/2019 - 13:34
#8
I would like to know too
Please message me as well
Mon, 10/14/2019 - 14:46
#9
...
I wasn't meaning to imply that. I was thinking maybe you had pmed Brynjolf about the gem stable quests being removed and he told you that or someone else had pmed him and told you what he said.
Ok. :) Looking forward to learning more about this.
Mon, 10/14/2019 - 13:31
#10
Xmas
I can´t prove that this is true, but even with regular quest refreshing, no gem quest except for Long Night Flight has appeared for me since the "event" started. Unstarted gem quests I was raising dragons for to have a better chance of success even have disappeared, so I believe this wholeheartedly.
And January 1st? There is a very simple reason for this: Christmas time. That means lots of kids who play this game and can´t get what they want will be asking their parents for gems, memberships, candies... which will generate revenue for the company.
To clarify, I don´t mind paying for this game from time to time, I have been a member for three years now. I like the game enough to play it regularly - although with the Dreadfall annoyance, this starts to change. But the "give us loads of money for crap" policy which the company used in recent times is pure greed and helluva annoying. Sadly, it seems quite common in online games nowadays.
What I know, however, is: if the gem quests do not reappear (and I have a nagging feeling that they won´t - do you still remember Construction Zone quest?) after December 31st, I will cancel my membership and quit playing this game once and for all.
Summary: Paying money is okay - overmuch greed isn´t.